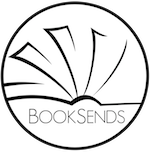 If you're looking for ebooks you'll love at the lowest possible prices, you've come to the right place.
BookSends is a daily email service that allows you to choose the genre of books you want to get deals about. In the email, you'll find info about the day's best deals and links to get them.
Who doesn't love saving money? Not only will you discover great books from bestselling, award-winning authors, you'll be able to get them at a fraction of the price.
So what are you waiting for? Subscribe today and get deals on the books you'll love sent to you!
© 2023 Digital Media Revolutions Corp. All rights reserved.