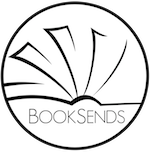 New Daily Bargain & Free Kindle Ebooks
Prices for the following books and apps are valid at the time of posting but can change at any time. Be sure to check product pages for current prices before purchasing.
This page is updated with the most recent deals by noon ET each day.
0
FREE BOOK OF THE DAY

Handmade Candies

by Adi Endevelt

---

Preparing your own traditional, handcrafted candies is an amazing experience! Enjoy mouth-watering recipes for every kind of candy imaginable!

---

FREE! Previously $4.99
Operation Neurosurgeon

by Barbara Ebel MD

---

Doctor Danny Tilson's life takes an abrupt turn after performing surgery alongside a scrub nurse with aqua eyes and a velvet voice…

---

FREE! Previously $3.99
Forty Days at Kamas

by Preston Fleming

---

291 5-star reviews. 2024. Paul arrives at a labor camp in Utah's Kamas Valley, unaware that his 11-year-old daughter has set off to Utah to find him.

---

FREE! Previously $3.99
The Haunting of Bell Mansion

by James Hunt

---

Sarah Pembrooke hoped she could disappear into the mountains and wait until people forgot her name. However, the small town of Bell had other plans…

---

FREE! Previously $0.99
FANTASY - EPIC

Siege of Talonrend

by Stuart Thaman

---

Lady Scrapple lurks in the depths of Kanebullar Mountain, building her army of mindless slaves. As the final pieces are about to fall into place and secure her victory, an anomaly is born…A few miles west of Kanebullar Mountain, the frontier city of Talonrend perches dangerously on the edge of anarchy. King Lucius Firesbane has disappeared without an heir and left the city leaderless. In the face of chaos, a disgruntled paladin sets out to find his king.

---

FREE! Previously $2.99
FANTASY - URBAN/PARANORMAL

Ivy Granger Psychic Detective

by E.J. Stevens

---

Ivy Granger's second sight is finally giving her life purpose. Ivy and her best friend Jinx may not be raking in the dough, but their psychic detective agency pays the bills—most of the time. Their only worry is the boredom of a slow day and the occasional crazy client—until a demon walks through their door. Demons are never a good sign. This box set contains books 1-3 and a prequel story.


---

$0.99 Previously $9.99
kindleunlimited

Shadowblood Heir

by J.S. Morin

---

Aspiring author Matt Lee hears voices, and Patricia Martinez—the professor responsible for expelling him from Harvard when his Shadowblood fan fiction was just a little too good—has been murdered. Now the prime suspect in her murder, Matt worries even his friends think he might just be crazy enough to be guilty. His only hope: listen to the voices…

---

$0.99 Previously $4.99
Bless Your Heart

by Kimbra Swain

---

Scorned by her family. Banished by her kind. Hunted by zealots. Where does an exiled Fairy Queen hide? A remote mountain cabin, the seedy underbelly of a metropolis, or an uninhabited island. All would be good choices, but after hundreds of years on the run, the daughter of Oberon, King of the Wild Fairies, signs a binding contract with the zealots that hunt her. In exchange, they allow her to settle down in the last place anyone would look for fairy royalty…

---

FREE! Previously $3.99
SCIENCE FICTION

kindleunlimited

Echoes of Glory

by Jay Allan

USA Today Bestselling Author

---

134 5-star reviews! The Confederation and the Union have fought each other to a standstill. But the Union's spy agency is not idle. Their focus is not on the front lines, the ravaged border between the two nations, but far off, beyond the Rim, in the strange, militaristic realm know as the Alliance. Once again, Captain Tyler Barron and his battleship must go to the Rim to somehow thwart the Union's plan…and prevent a two-front war the Confederation cannot win.

---

$0.99 Previously $4.99
TEEN/YA

kindleunlimited

The Alien Within

by Robin Martin

---

Rion has a secret only Zoe knows. If only she could remember. But he won't tell her because, well…who wants to be with a 4000 year old alien? Even if he does look 17. When his totally unsuitable guardian forces him to return to East Valley High, he can't help but hope the bond between them is still there. Will Zoe learn to like the human he has become? Nothing goes the way he hopes, especially when Harry Crosby turns up and starts turning heads…

---

$0.99 Previously $2.99
HISTORICAL

kindleunlimited

King's Company

by Jessamy Taylor

---

William D'Amory dreams of battle and glory…But since his father died defending King Stephen, there is no money to train him for knighthood. Instead he must tend the pigs while his family prays England's bitter civil war will pass them by. Then comes a stranger on a secret mission, and William is plunged into danger and intrigue. Pursued across war-torn England in the company of a fugitive prince, he must at last face the truth about his father's death…

---

$0.99 Previously $3.99
kindleunlimited

Fortune Favours the Brave

by Ronald Bassett

---

India, 1857. Joseph Dando finds himself on Delhi Ridge in India fighting a bloody mutiny. After surviving the outbreak of the mutiny in Meerut, along with the ghastly killings, looting, and rapes, Dando and the rest of the survivors face the brutal hike across the Doab Desert to help protect Delhi…and prevent the fall of the British Empire in India. Will fortune favour the bold, or will Britain's last line of defense be slaughtered on Delhi Ridge?

---

$0.99 Previously $3.99
CHILDREN'S BOOKS

Miist

by Kamilla Reid

---

Root Karbunkulus has a few enemies: The Finks because she found their hideout and rescued the children they'd stolen fair and square. The Aunts because how dare she catch them in their lie and quit making money for them. And the Badges because they're tired of arresting her all the time. Her odds of surviving the streets of Shade Howl are dwindling daily. She could really use something decent this Birthday. Preferably powerful magical abilities…

---

$1.99 Previously $8.99
CHRISTIAN/RELIGIOUS FICTION

kindleunlimited

So What's the Point?

by Bob Lively

---

Bob Lively's memoir—So What's the Point?—tackles the painful question everyone asks when life gets too hard to handle or deals an unexpected blow. With his soul-filled insights, Bob introduces a host of characters who taught him the tough lessons of real strength and self-awareness. His true stories show readers how to grow in their appreciation for kindness and compassion, as he reveals the solution to the title's query.

---

$0.99 Previously $2.99
MYSTERIES/THRILLERS

kindleunlimited

Money to Burn

by Katy Munger

---

When a favorite client gets killed on her watch, Casey vows to find the killer no matter what the cost. When the trail leads her into the rarefied ranks of North Carolina's social elite, Casey's dirt poor childhood comes rushing back in a wave of self-doubt that adds fire to her considerable fury. She fights to regain her self-confidence and expose an incendiary killer, but there's more than one offender out there—and each is more dangerous than the last.

---

$0.99 Previously $3.99
kindleunlimited

Rebecca Schwartz Mysteries

by Julie smith

---

San Francisco lawyer Rebecca Schwartz has occasion to wonder when she and her weekend hostess, Marty Whitehead, find a body floating in the 30-foot kelp tower at the Monterey Aquarium, and Marty's promptly dragged off to the slammer. Rebecca quickly grasps the Emily Post solution—sign on as Marty's lawyer, try to keep her client's two young kids out of the deep end, and somehow avoid drowning in the sea of lies gushing from Marty's mouth—and everyone else's.

---

$0.99 Previously $4.99
kindleunlimited

Murder at Feathers & Flair

by Lee Strauss

---

It's 1924 and war widow fashionista Ginger Gold's new dress shop is the talk of the London fashion district. Ginger is offered her first job as a private detective when her sister-in-law's friend goes missing, and though the dress shop takes most of her time, Ginger takes the case. But when a Russian grand duchess dies at the shop's official grand opening, Ginger ignores the missing person to chase a killer. It's a decision she will live to regret…

---

$0.99 Previously $2.99
The Silencer

by Mike Ryan

---

After barely surviving an attack on his life, CIA Black Ops agent John Smith needs a new identity. Smith becomes Michael Recker. He tries to prevent bad things happening to innocent people while also interacting with several crime factions who are battling for control over the city. All the while, Recker begins to plan his revenge on Agent 17, who is responsible for a heinous act that Recker will never forget.

---

$0.99 Previously $2.99
kindleunlimited

The Swiss Legacy

by Anne Armstrong Thompson

---

Following a business trip in London, Carolyn and David Bruce are looking forward to a short vacation before returning to New York. But their plans are shattered when David is suddenly run over and killed by an out-of-control taxi. Now a widow, Carolyn struggles to come to terms with her husband's unexpected death. And as the police investigation unfolds, Carolyn begins to suspect that David's death may not have been an accident after all…

---

$0.99 Previously $3.99
Be Mine

by Rick Mofina

---

155 5-star reviews! A personal message written in human blood is left for crime reporter Molly Wilson at the murder scene of her boyfriend, San Francisco Homicide Inspector, Cliff Hooper. The horrific death of a revered cop shocks the San Francisco Police Department's Homicide Detail. Shaken to the core, his grieving fellow detectives go flat out to find his killer under the glare of the city's news media.

---

FREE! Previously $4.99
ROMANCE

kindleunlimited

Given

by Elin Wyn

---

Thief Kara Shimsi has learned three lessons well—keep her head down, her fingers light, and her tithes to the syndicate paid on time. But now a failed heist has earned her a death sentence—a one-way ticket to the toxic Waste outside the dome. Her only chance is a deal with the syndicate's most ruthless enforcer, a wolfish mountain of genetically modified muscle named Davien. The thought makes her body tingle with dread—or is it heat?

---

$0.99 Previously $2.99
A Fashionable Indulgence

by KJ Charles

---

When he learns that he could be the heir to an unexpected fortune, Harry Vane rejects his past as a Radical fighting for government reform and sets about wooing his lovely cousin. But his heart is captured instead by the most beautiful, chic man he's ever met: the dandy tasked with instructing him in the manners and style of the ton. Harry's new station demands conformity—and yet the one thing he desires is a taste of the wrong pair of lips.

---

$1.99 Previously $3.99
Thirst

by Jacquelyn Frank

New York Times Bestselling Author

---

Detective Renee has never worked a homicide like this. The victim has puncture wounds on his neck, and the only eyewitness swears she saw a vampire. Now's not the time to get distracted by a seductive stranger. But the suave, darkly austere Rafe is a hard man to deny, and as Renee falls under his spell, she also falls prey to his enemies. Desperate to protect her, Rafe lifts the veil on a world of intoxicating power, terrifying dangers, and forbidden pleasures.

---

$0.99 Previously $4.99
kindleunlimited

Christin's Splendid Spinster's Society

by Charlotte Stone

---

Christin Potter has always been a friend to the wealthy and upper-class. As a woman who runs one of London's more prominent employment agencies, she's well versed in giving members of Society exactly what they want. But her life becomes more than a little complicated when she becomes the object of a dashingly handsome—yet very secretive—earl's desire. Christin finds herself trapped in a battle of wills that is sure to leave her a changed woman in the end.

---

$0.99 Previously $3.99
kindleunlimited

My First Love

by Weston Parker & Ali Parker

---

She was my first. My only. I ran from a life that should have been mine. The memories of walking my girl down the aisle to another man still haunt me all these years later. A surprise attack on my platoon left me wounded and headed back to an old reality. One where she was all I wanted. Without her ex in the picture, I'm going full throttle. She's a single mom, and her little one is as precious as she is. They both should have been mine, and they will be.

---

$0.99 Previously $2.99
Whispers of the Past

by Lena Roach

---

On her last night at as owner and manager of her family's antique business, a stranger arrives at Tessa's doorstep with an impossible dream: find and replace a one-of-a-kind chair. With conflicting feelings of attraction for Brian and an embarrassment for her uncle's dishonesty, Tessa tries to begin her life anew. But the main women in Brian's life, his beautiful business partner and his sister, don't want the complication that Tessa brings…

---

FREE! Previously $2.99
HORROR

The Zombies

by Macaulay C. Hunter

---

Zaley Mattazollo and her friends are thrilled when the anti-viral medication Zyllevir is proven to freeze the infection in its tracks. Finally their lives can go back to normal…Except they don't. Riots and bombings and assassinations, zombies and Shepherd soldiers running loose: the civil unrest stirred up by Sombra C unravels their world more and more by the day. And then an attack upon their holiday party changes their lives forever.

---

FREE! Previously $2.99
LITERARY

Die Empty

by Kirk Jones

---

middle age (mid?l-?j) n. 1. Spending one year's disposable income on vinyl figures, only to realize a complete He-Man collection isn't going to make your current life any better. 2. Resolving to die empty and alone. 3. Death showing up at your office door in need of a vacation. 4. Designing goods for Death that inspire consumer-driven fatalities. 5. Waking to find your house chock-full of the merchandise you created, merchandise designed to kill…

---

FREE! Previously $2.99
NONFICTION

Love by Deception

by K.C Barnard

---

A compelling true story of how meeting the wrong men can bring not only heartache, but real devastation in the most brutal of ways. K. C. is a successful woman in her thirties, thriving in every part of her life, yet failing miserably with matters of the heart. We follow her turmoil as we unravel K. C. 's disastrous relationships covering a seven year period when time and time again, she becomes the unwitting, and unwilling victim to four extremely deceptive men.

---

FREE! Previously $0.99
WOMEN'S FICTION

She

by David Nadolny

---

100 works of prose, honoring a Woman's journey through ups, downs and the eventual finding of herself, her strength and her power. Each piece reflects moments of her life, her memories and things that have made her who she is today. A collection of works dedicated to Fearless Females all over the World, and the strength, determination and endurance they display every day.

---

FREE! Previously $2.99
ACTION/ADVENTURE

Dream On

by Erik Carter

---

Special Agent Dale Conley is going out of his mind. He wants to catch this murderer so bad it hurts—because he's never seen such gruesome crime scenes…As a serial killer continues his vicious slayings, Dale scrambles to uncover the connection between the victims. Dale discovers that the deaths are related to a controversial theory, one so astonishing that it threatens to undermine the very foundations of society…

---

FREE! Previously $3.99
BESTSELLERS

kindleunlimited

The Wake Up

by Catherine Ryan Hyde

New York Times Bestselling Author

---

226 5-star reviews! Something has been asleep in forty-year-old cattle rancher Aiden Delacorte for a long time. It all comes back in a rush during a hunting trip, when he's suddenly attuned to the animals around him, feeling their pain and fear as if it were his own. As he struggles to cope with a trait he's buried since childhood, Aiden falls in love with Gwen, a single mother whose young son bears a burden of his own…

---

$2.00 Previously $4.99
App: Pocket Mine

---

It's mine o'clock, time to dig! Tap the blocks to delve deeper and deeper in your Pocket Mine. Find treasure chests, rare artifacts and trigger explosive chain reactions! Build your deck of booster cards to reach your maximum digging potential and reach the top of the leaderboards!

---

FREE!
© 2018 Digital Media Revolutions Corp. All rights reserved.