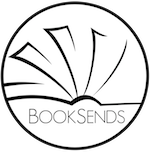 New Daily Bargain & Free Kindle Ebooks
Prices for the following books and apps are valid at the time of posting but can change at any time. Be sure to check product pages for current prices before purchasing.
This page is updated with the most recent deals by noon ET each day.
0
FREE BOOK OF THE DAY

Always on My Mind

by Ali Parker

---

David Dawson is the oldest brother of the rowdy Dawson boys, and the one his father depends on most to help run the farm. Unfortunately, he's far more interested in playing music than baling hay.

---

FREE! Previously $3.99
FANTASY - URBAN/PARANORMAL

kindleunlimited

Kana Cold

by KC Hunter

---

A young girl his haunted by a Death God. Her only hope is a rum-drinking, bar-fighting paranormal investigator with a bad attitude…After dropping out of Harvard, Kana Cold started a business as a paranormal investigator. Most of her cases are hoaxes, much to Kana's disappointment, until one case involving a little girl and her powerful demon—a Death God—opens the door to the real Paranormal Underground…changing Kana's life forever.

---

$0.99 Previously $2.99
kindleunlimited

Shadow Walker

by Anya J Cosgrove

---

A newborn witch is rescued by two sexy, mysterious brothers. Can she unravel their dark secrets? Demons. Magic. Fear. I never believed in witches until I became one. I thought monsters existed only on television screens. I was wrong. And naïve. Thom Walker saved me, but I don't trust him. His brother Liam is one of them. A demon. He almost devoured me. Desire. Secrets. Forbidden love. Witchcraft isn't easy, and my sparring sessions with my two saviors/jailers are distracting as hell. My feelings must be laid on ice before I end up dead. And I need to find out if I can actually lose my soul, or if it's a weird metaphor.

---

$0.99 Previously $2.99
Frostbite

by E.J. Stevens

---

When a client claims that her house is being haunted, Ivy tries to keep her mind open and her weapons handy. If her psychic gifts and recent cases have taught her anything, it's that you're better off arming yourself for the unexpected. Will our favorite psychic detective face down murderous ghosts? Anything is possible in Harborsmouth.

---

FREE! Previously $0.99
SCIENCE FICTION

Rika Outcast

by M. D. Cooper

---

Rika is mech-meat, a cyborg killing machine, created by the Genevian military and cast aside when the war was lost. Now she slings cargo on Dekar Station, falling deeper in debt as she struggles to make enough money to keep her cybernetic body functioning. The local gangs would love to have her join their ranks, and the takings would pay her bills, but the only thing Rika hates more than what she's become, is killing for others. But morals don't buy repairs and she's at the point of utter desperation when her loan holder cashes in her debt and sells her to the highest bidder.

---

$0.99 Previously $2.99
kindleunlimited

The Mayflower Project

by Rashad Freeman

---

Max lives two lives. In one he's an unassuming climatologist for NOAA. In the other, he runs a secret government project that only a handful of people know exist. He's been burning the candle at both ends for years, but now his paper life is about to come crumbling down with the rest of the world. After a rough week of work, Max and his girlfriend Cindy, decide to burn off some steam and head out for a night in the city with two friends. Their little party turns into a cyclone of chaos when Max's worst nightmares become reality.

---

$0.99 Previously $3.99
Forager

by Peter R Stone

---

Twenty-year-old Ethan Jones lives in a post-apocalyptic, oppressive society that terminates anyone with mutations caused by nuclear radiation in an effort to keep the human race pure. Because of that, he lives every day in fear for his life, for he has an incredible mutation that gives him an edge when foraging in Melbourne's ruins. An edge he uses to survive encounters with the vile Skel savages who roam those ruins. His life becomes complicated when he rescues a mysterious Japanese girl from the Skel and brings her back with him, for she breaks the town's rigid conventions in her pursuit of him, placing their lives in jeopardy.

---

FREE! Previously $2.99
HISTORICAL

kindleunlimited

Paradise Valley

by Vivi Holt

---

Genevieve Waters-Ewing is married to a man she doesn't love and didn't agree to marry. The scoundrel dragged her to the altar, and now everything is going to change. In a split second decision, she runs away, and stows aboard a chuck wagon that's leaving on a cattle drive, heading north to Montana. She doesn't know where she'll go, or what she'll do, she only knows one thing—she has to leave Fort Worth, Texas. A woman on the trail is bad for business, especially in a group of rough and rowdy cowboys. Will she ruin everything he's worked so hard for? Or will she be the one thing he really needs?

---

$0.99 Previously $9.99
kindleunlimited

Romantic Love Collection

by Multiple Authors

---

Be swept away by love in the Regency era, the Scottish Highlands and modern time with these romance stories by 3 best-selling authors.

---

$0.99 Previously $2.99
LITERARY

The Luminous Sandwich

by Michael Vaughn

---

Webb Owens arrives in a small redwood town with a series of magical sandwiches—the Stinky, the Paradox, the Northwester—that enchant the populace and save the local bagelry from certain death. Along the way, he pulls the owner, Reggie MacLeish, out of a ruinous grieving for his sister, and wins the affections of Amber Olara, an iconic California golden girl with a Mensa IQ. But Webb's real mission has more to do with the neon sign over Webb's Market, and the way he keeps staring at the hands and eyes of his customers, looking for clues about his past.

---

FREE! Previously $2.99
NONFICTION

Ordeal by Fire

by Fletcher Pratt

---

As Fletcher Pratt explains, "The truly special character of the conflict is that there has seldom been any war and never any civil war so thoroughly decided on an ideological basis…At the time only two real questions were asked—secession and slavery—and they were answered in such a manner that they need never be asked again." Without the conflict that lasted from April 12, 1861 to May 9, 1865, and cost the lives of over 600,000 people, redefined the shape of the United States and what it meant to be an American.

---

$0.99 Previously $3.99
WOMEN'S FICTION

kindleunlimited

Down on Her Luck

by Carmen DeSousa

---

Thirty-nine-year-old struggling actress Alaina Ackerman isn't just down on her luck today; lady luck has packed up and left town for heaven only knows where. Instead of ending up homeless on the streets of New York City in November, Alaina accepts her mother's holiday invitation and heads home to Pittsburgh for a much-needed break. Maybe even to give up on acting altogether. The last thing Alaina expects is to be happy returning home, especially when fate not only tosses an abandoned puppy into her lap, but also practically embeds Markus Klein into her life.

---

$0.99 Previously $3.99
MYSTERIES/THRILLERS

The Shattered Bull

by Patrick Kanouse

---

The murder of a prominent politician with an unsavory past. A detective grieving the loss of his wife. As Detective Drexel Pierce struggles to overcome the mysterious death of his wife, the murder of a city alderman, Hal "the Bull" Nye, and its investigation threatens Pierce's career. Found in his secure high-rise condominium, with no obvious mechanism of death, what killed the Bull may be as mysterious as who killed him. The lone clue that could expose the killer is a cryptic message burned into a desk. While Drexel's commander pushes to arrest the Bull's young girlfriend to please the politicians and media, he seeks out the truth, following a trail of mobsters, rivals, and pasts best forgotten.

---

FREE! Previously $0.99
ROMANCE

Haunted on Bourbon Street

by Deanna Chase

---

Jade loves her new apartment—until a ghost joins her in the shower. When empath Jade Calhoun moves into an apartment above a strip bar on Bourbon Street, she expects life to get interesting. What she doesn't count on is making friends with an exotic dancer, attracting a powerful spirit, and developing feelings for Kane, her sexy landlord. Being an empath has never been easy on Jade's relationships. It's no wonder she keeps her gift a secret. But when the ghost moves from spooking Jade to terrorizing Pyper, the dancer, it's up to Jade to use her unique ability to save her.

---

FREE! Previously $3.99
The Prince and the Escort

by Marilyn Cruise

---

I always dreamed I'd graduate law school, and that I'd meet my very own prince charming who would sweep me off my feet, take me away on wild adventures and then we'd live happily ever after. That was before my parents died in a car accident where my sister lost her legs. Where am I today? Well, life's pretty sucky. Ok, extremely sucky. I just started a job as an escort so I can support my sister and save up for her prosthetic legs. And my dream of a happily ever after? Ha! There's no time for that s#it. I'm stuck here being responsible, doing the adult thing.

---

FREE! Previously $2.99
EROTIC ROMANCE

Hush

by Amanda Maxlyn

---

I never expected to get fired on my birthday of all days. But that was the start of many unexpected things. With him. It was one night masked in desire and pleasure that changed everything. He's all I think about- all I want. And he's everything I can't possibly have. My sisters ex. My swim coach. Now, all I'm left with are stolen glances, brief touches, and a burning desire for more as I drown in my need for him- the man who's off limits, totally forbidden.

---

$0.99 Previously $3.99
FANTASY - EPIC

The Midnight Land I

by E.P. Clark

---

As younger sister to the Empress of all of Zem' and the only one possessing her foremothers' gifts of clairvoyance, Slava is both one of the most powerful and powerless people in the Known World. Desperate to escape the intrigue and hostility of her sister's kremlin, Slava takes off on an expedition to the Midnight Land, the uninhabited, unmapped tundra on the Northern edge of Zem'. But as she travels North, Slava discovers that it is more than just the world of women that covets her gifts, and that fate is pushing her to become a most unlikely hero.

---

FREE! Previously $3.99
TEEN/YA

Certain Rules

by G. L. Snodgrass

---

There are certain unwritten rules in high school. High on the list, close to the top, is one that says. 'Thou shalt not have sex with your best friend's girl'.—A simple rule, understood by all.—Danny Carrs totally ignored it. Another rule even higher on the list says: 'Thou shalt not beat the crap out of the star quarterback two days before the play-off game.' I sort of ignored that one. I figured it made us even. Needless to say, the jerks at school didn't see it my way.

---

FREE! Previously $3.99
HORROR

The Ghosts of Idlewood

by M.L. Bullock

---

When a team of historians takes on the task of restoring the Idlewood plantation to its former glory, they discover there's more to the moldering old home than meets the eye. The long-dead Ferguson children don't seem to know they're dead. A mysterious clock, a devilish fog and the Shadow Man add to the supernatural tension that begins to build in the house. Lead historian Carrie Jo Stuart and her assistant Rachel must use their special abilities to get to the bottom of the many mysteries that the house holds. Detra Ann and Henri get a reality check, of the supernatural kind, and Deidre Jardine finally comes face to face with the past.

---

FREE! Previously $2.99
ACTION/ADVENTURE

Jojo's Journey Through the Untold Woods

by Barbara Shaw

---

JoJo figured her brother Ham might be slightly more annoying now that he's the Lead Dog on their Texas ranch. When Ham reveals his plot to take over their farm and feed JoJo's friends to his army of coy-wolves however, she realizes his latest power play is out of control. Before she can do anything about Ham's crazy scheme, JoJo is charged with treason against her pack and banished to the predator-infested Untold Woods. Determined to save her best friend and other animals in harm's way, she vows to blaze an escape route through the Untold Woods to the Freeland for any animal brave enough to make the trip.

---

FREE! Previously $4.99
CHILDREN'S BOOKS

Petey and the Bee

by Rebecca McDonald

---

Petey loves to help his family, but he can't climb trees, so while the family builds a playhouse Petey tries to keep busy and ends up in some big trouble, soaking his best friend, Vesters the cat who hates water, and tangling with a big yellow bumble bee named Charlie who ends up losing his temper.

---

FREE! Previously $4.99
CHRISTIAN/RELIGIOUS FICTION

Katie

by Rachel Wesson

---

The Irish Famine tore apart her family. Her abusive uncle threatens her life. Her only escape is to the west. To get there she must marry a stranger. Options are limited for Irish beauty, Katie O'Callaghan. After losing her family to the Irish Famine, she arrives in America with her younger sister Cathy. Her uncle, rather than provide shelter, provides misery and abuse. Forced to head west, she refuses to leave Cathy behind risking a kidnapping charge on top of everything.

---

FREE! Previously $2.99
BESTSELLERS

kindleunlimited

The Birthday

by Carol Wyer

---

One hot summer's afternoon, five-year-old Ava Sawyer went to a party. She never came home. Two years later, Ava's body is found and another little girl, Audrey Briggs, goes missing. Audrey also attended that party. Leading the investigation is Detective Natalie Ward. A mother of two teenagers, this case chills her to the bone, and is a disturbing reminder of the last job she worked on. One that still keeps her awake at night. Natalie soon discovers that Ava's mother has some worrying gaps in her alibi and as she digs deeper, she's sure Ava's father is not telling the full story. And what did the owner of the garden centre Elsa see that day? Something that she's not telling Natalie.

---

$0.99 Previously $2.99
© 2019 Digital Media Revolutions Corp. All rights reserved.