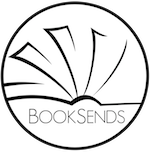 New Daily Bargain & Free Kindle Ebooks
Prices for the following books and apps are valid at the time of posting but can change at any time. Be sure to check product pages for current prices before purchasing.
This page is updated with the most recent deals by noon ET each day.
FREE BOOK OF THE DAY

Tempest of Bravoure

by Valena D'Angelis

---

A failed prophecy. A conquered kingdom and a Resistance fighting against the odds. Will the return of a runaway mage change the fate of Bravoure? Can our heroes unite or will secrets tear them apart?

---

FREE! Previously $2.99
FANTASY - EPIC

Goldenshield

by J. R. Andrews

---

Gerald Lawson just wanted to wrap up the last few hours of his night shift playing Realm Quest, his favorite video game RPG, before kicking off an epic weekend of gaming. But after a strange encounter with an ancient-looking guy who wouldn't be out of place at a cosplay convention, Gerald wakes up inhabiting his character from the game, and the town of Copperton is burning around him.

---

$0.99 Previously $2.99
FANTASY - URBAN/PARANORMAL

Garkain: Uluru Legacy Series

by Anna J Walner

---

Amelia's journey to find the truth behind her adoption twenty-five years ago, might end up being just a quick tour around the sights and a visit with her biological family. Or it could reveal a more mysterious and shocking history to her lineage than she thought possible. The realization that vampires and werewolves have existed all along in secret. A place called The Colony. Amelia realizes she must make a choice. Join The Colony and her family, or literally be made to forget they ever existed.

---

$0.99 Previously $4.99
SCIENCE FICTION

Infinite Retribution

by Robert Stadnik

---

After nearly a century of oppression, the human race can finally explore the stars. Now part of a newly-formed alien alliance, the military commemorates this new age by building their first generation of starships to explore the unknown. When the crew of the INFINITY embarks on the starship's maiden voyage, they're primed for a mission of exploration and discovery—not confrontation.

---

$1.99 Previously $5.99
TEEN/YA

Journey to the Hopewell Star

by Hannah D. State

---

A mysterious star could bring stability to her world…or lead her to a blistering end. Quiet and introverted twelve-year-old Sam Sanderson is comfortable living a simple life on her family's peaceful farm. That is, until a mysterious visitor arrives one night, thrusting her on a formidable and dangerous journey across galaxies. With little direction and no training manual, her mission is to find the elusive Hopewell Star to save a dying planet.

---

$0.99 Previously $4.57
HORROR

Through the Ages

by David Miller

---

In Feudal Japan, during an attack on Kumamoto Castle from a horde of swarming y?kai—mythical creatures born from the darkest depths of Japanese folklore—the samurai Saito Izumi will be forever changed. By morning's dawn, Saito will be kyuuketsuki, a Japanese vampire. Join Saito in Feudal Japan as she confronts an army of thunder-beasts, ogre-like oni, and the seductive spider-whore jor?gumo. Creatures as diverse as they are deadly. Then travel with the former samurai as she battles 18th Century Spanish soldiers and vampires along the Spanish Main.

---

$0.99 Previously $3.99
Haunted House

by Rick Wood

---

Would you survive lockdown in a haunted house? It's 23rd March 2020 in the UK, and the prime minister has announced a country-wide lockdown. Like everyone else in the UK, Lisa is forced to stay at home with her family. Unlike everyone else in the UK, Lisa has just moved into a new house, and strange things keep happening. Voices talking to her. Things being moved. And a rage that is growing inside of her—one that poisons her thoughts and creates an irrational hatred toward her family.

---

$0.99 Previously $2.99
HISTORICAL

The Queen's Spies Set

by Steven Veerapen

---

A Dangerous Trade—Rebellion stirs in Elizabeth's England. In the bleak midlands, Mary Queen of Scots has begun a long imprisonment. Plots and counter-plots swirl around her. In the earl of Shrewsbury's crumbling castles, the captive queen hopes for rescue. At the heart of the earl's household is Jack Cole, a haunted and secretive figure with a dark past…This box set also includes Divided Loyalties and the Last Judgement.

---

$2.99 Previously $5.99
NONFICTION

Mush Love Mushroom Cultivation

by Kris Rowsan

---

If you want to learn step by step how to cultivate your own mushrooms at home even if you've never done it before, then keep reading. Have you ever wanted to try growing your own mushrooms at home but you weren't too sure where to start or you felt that it might be too complicated for you to try? Don't worry, I can totally relate. Over the last decade, through my own trials and tribulations, and plenty of mistakes along the way, I have learned the craft of turning mycelium into mushrooms and have developed into an experienced mushroom cultivator.

---

$0.99 Previously $4.99
Developing Coaching Skills

by Dietmar Sternad

---

Learn how to coach effectively—and help others unlock their potential. Do you plan to become a professional coach? Do you want to enhance your coaching skills to become a better coach or leader? Or do you just want to know more about how coaching works to help improve the lives of others?

---

FREE! Previously $4.99
CHRISTIAN/RELIGIOUS FICTION

The Fires of Lilliput

by Michael Martin

---

After reviewing his life for nearly thirty years, the Vatican wants to declare Polish farmer and stigmatic Jakub Chelzak a Roman Catholic saint. His miraculous healings and Crucifixion wounds brought true believers—and die-hard skeptics—from across Europe during its darkest hour.

---

$0.99 Previously $3.99
Dangerous Redemption Bundle

by Robert Goluba

---

A deadly problem. A determined man. A race to find a solution. Software engineer John Nickerson yearns to start his own company to market his new product ideas. His latest concept not only has strong financial potential, but it can also prevent the loss of lives. Driven by the sudden loss of a family member, John endures many setbacks until desperation leads him to test a solution that nobody believes is possible.

---

$0.99 Previously $3.99
MYSTERIES/THRILLERS

Beezley and the Witch

by Willow Mason

---

I'm a witch without a coven working for a detective sergeant turned into a dog. After the coven excommunicates me, I need to find a new job. So when I see a sign asking for an assistant—only witches need apply—I feel my fortunes might be trending up. Sure, there's a murder to solve, a killer on my tail, and my new boss is a French Bulldog, but at least it's not working checkout in a supermarket.

---

$0.99 Previously $6.99
Trust Fall

by Alex Ander

---

Wife and mother Deputy Marshal Jessica Devlin is sent to Mexico to bring an American citizen back to the States to stand trial. But when the hand-off is hijacked, the twenty-nine-year-old agent senses betrayal, senses her own agency may have been compromised. On her own, out of options, running from the gunmen trying to kill her, Devlin is forced to do something drastic to get home to her loved ones, something that doesn't come easy to her—Trust.

---

$0.99 Previously $3.99
Mirror, Mirror

by Deborah Hawkins

---

He's living the high life. But if he can't prove his innocence, he'll be joining the low-lifes behind bars. Legal rising star Jeff Ryder lives for fast cars and beautiful women. But after winning his greatest case ever, he's charged with perjury during an attempted murder trial and risks losing everything. In disgrace and with his career in free fall, Ryder goes underground to discover who has him in their sights.

---

$0.99 Previously $4.99
A Little Morbid

by Olivier Bosman

---

The year is 1895. An ancient manuscript claiming to hold the secrets of God's creation; A cunning old woman trying to make sense of it; A deluded psychopath intent on stealing it away from her. Private detective John Billings and his assistant Bartholomew Trotter have been tasked with finding a mysterious ancient manuscript known as the "Codex of Solomon"—a book of magical spells much desired by secretive esoteric societies.

---

$0.99 Previously $4.99
The Secret Fear

by Solomon Carter

---

Murdered kebab shop owner Baba Sen was beloved by his clientele. Sen gave alms to charity, food to the poor and a smile to all of his customers. It seems no one had reason to kill him, yet his murder was brutal and relentless. Hogarth finds elaborate clues and deceptions all around. The motive for Sen's murder could be the feud between rival Turkish families. But Hogarth senses a greater threat…and when the name of Atacan appears, his worst fears are realized.

---

FREE! Previously $2.99
ROMANCE

The Commanders' Mate

by Grace Goodwin

---

Commander Karter is a Prillon Warrior. His first duty is to protect his people, to defend the Coalition worlds from a fate too terrible to comprehend. Battle is his life. His heart. He fights. He has never once been selfish enough to believe he deserved an Interstellar Bride. Until he's matched at the worst possible time. Astronomer Erica Roberts has always dreamed of seeing the stars. Volunteering as an Interstellar Bride is a win-win, not only will she be able to see the galaxy, but she's more than ready to take on the two alien warriors she's been promised.

---

$0.99 Previously $4.99
The American Baroness

by Margaret Ginzel

---

Cassandra left the dry heat of Texas for the cool green of England to meet a father she had long thought dead. Helping him with the family business, she finds herself up against the rigid wall of British Society and their opinion of a woman working in a man's world and an American at that. Well, if wrangling on a Texas ranch has taught her anything, it is how to dig in and fight. And fight she will, for she would do anything for the survival of her family and loved ones.

---

$0.99 Previously $4.99
Doctor Daddy

by Sofia T Summers

---

One secret. Two hearts. Thrice the trouble. I had triplets with a man who was twenty years older than me. And here's another shocker…He delivered those triplets as my OBGYN. And if that's not shocking enough…He's also my father's best friend.

---

$0.99 Previously $3.99
Lemon Tarts & Stolen Hearts

by Dylann Crush

---

When life gives you lemons…squeeze those suckers and make something sweet out of 'em. I've only ever fallen head over heels for two things…my mama's homemade lemon tarts and my on-again-off-again boyfriend, Jake Duncan. The lemon tarts are easy to replicate. The feelings I've carried for Jake Duncan? Not so much.So I've decided it's high time we ought to rekindle our romance. Now Jake better get with the program or get out of town.

---

FREE! Previously $0.99
ACTION/ADVENTURE

Alien Safari

by Robert Appleton

---

Warning. Wildlife may be dangerous. Proceed beyond this point at your own risk. When celebrated detective Ferrix Vaughn is called in to investigate a deadly breach on Hesperidia, a protected planet full of indigenous wildlife, he doesn't know what to expect. The place used to be a tourist attraction, but the safari tours were discontinued long ago due to rampant poaching. Only a handful of researchers live there now, including Jan Corbija, the young woman who reported the breach.

---

FREE! Previously $2.99
LITERARY

Family Unbroken

by Jacie Middlemann

---

The villa in Espinola reveals many of Jeremy's secrets…the long forgotten centuries old paintings are only the beginning. Family Unbroken is the second book in The Delahass Legacy series, the continuing saga of one family's search for answers to questions rooted in events that took place generations ago.

---

FREE! Previously $2.99
CHILDREN'S BOOKS

Escape from Mars

by Adam Greenwood

---

Noah is an eleven year old boy who has been selected to be part of the first school on Mars, ATMOS. After disaster strikes, Noah and his friends must figure out a way to get home. It's a story about the importance of friendship, kindness and pulling together as a team to save the day. Do they have what it takes to escape from Mars?

---

FREE! Previously $0.99
WOMEN'S FICTION

The Accident

by A.M. Heath

---

Can a wrong number bring true love or only heartache? Ashlyn Conner's life is spiraling out of control. She's already lost her father, and now that her mom is battling thyroid cancer, she fears being orphaned at fifteen. When a friendly stranger texts the wrong number, Ashlyn finds a confidant she didn't realize she needed. The more Ashlyn gets to know Chris Knowles, the more she's convinced he could be the caring husband and loving father the Conner women so desperately need.

---

FREE! Previously $0.99
BESTSELLERS

Until the End of Time

by Brian Greene

---

Until the End of Time is Brian Greene's breathtaking new exploration of the cosmos and our quest to find meaning in the face of this vast expanse. Greene takes us on a journey from the big bang to the end of time, exploring how lasting structures formed, how life and mind emerged, and how we grapple with our existence through narrative, myth, religion, creative expression, science, the quest for truth, and a deep longing for the eternal. From particles to planets, consciousness to creativity, matter to meaning.

---

$3.99 Previously $7.99
© 2021 Digital Media Revolutions Corp. All rights reserved.