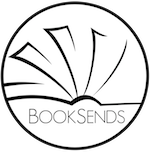 New Daily Bargain & Free Kindle Ebooks
Prices for the following books and apps are valid at the time of posting but can change at any time. Be sure to check product pages for current prices before purchasing.
This page is updated with the most recent deals by noon ET each day.
0
FREE BOOK OF THE DAY

The Mark

by Jason Pinter

---

Henry Parker's life is looking up. Henry is smart. Ambitious. Determined. He's ready to take the world by storm. But Henry's dream is about to turn into a nightmare.

---

FREE! Previously $2.99
FANTASY - EPIC

Aspiring

by Astrid V.J.

---

A coven of witches plots to overthrow a kingdom. One brave woman stands in their way. At her mother's death-bed, Elisabeth learns her mother's illness is no accident and that her own life is in danger. Evil witches are plotting to take over the kingdom of Vendale. All alone, naive, and untrained, Elisabeth's determination is all she has to confront her mother's murderers as she discovers love at the same time. While Richard's behaviour sends distracting mixed messages, Elisabeth finds herself stuck in limbo: she is treated like a child but is forced to make adult decisions. Meanwhile, the witches' plot spins a fateful web around her.

---

$0.99 Previously $4.99
LITERARY

kindleunlimited

Triangle of Hope

by Michael Meyer

---

If one person can make a difference, just think what three can do. Clint Westerly was a success until a fateful choice he makes tears his world all apart. Tanya Wilshire is broke but hell-bent on committing to her mother's final deathbed request. 84-year-old Seamus Harrington needs to right an ancient wrong before time runs out. Filled with grit and determination, these three people with three different problems, an unlikely trio of unexpected allies, converge in a small Irish town to form a Triangle of Hope against all odds. Together they take a courageous stand that will forever change their world and that around them.

---

$0.99 Previously $2.99
NONFICTION

How Trends Make You a Smarter Investor

by Gabrielle Dahms

---

Entrepreneurship and real estate investments coin millionaires and bilionaires around the globe. But which socio-economic and global trends affect a real estate investor most? What do investors need to know about them? And how do these trends empower investors to succeed in investing in real estate?

---

$0.99 Previously $7.99
How to Help Yourself with Self-Help

by Martin Meadows

---

Have you ever bought a self-help book, read it cover to cover, only to find that nothing changed for you? How many hours have you wasted this way, expecting to improve your life by simply being inspired by something you read? The hard truth is that it's easy to read self-help, but difficult to implement it in real life. First you need to figure out what exactly to read, and then you need to know what exactly to do with the advice you find inside.

---

$0.99 Previously $3.99
Incidents of Travel in Central America, Chiapas, and Yucatan

by John Lloyd Stephens

---

In 1839, President Martin Van Buren sent John Lloyd Stephens as Special Ambassador to Central America. What he found was a state of civil war, but what he found on the ground would change our view of Central American civilization forever. Although his political mission was doomed from the beginning, Stephens spent the next two years exploring the wild jungles and wilderness of Belize, Guatemala, and Mexico, visiting and recording ancient Mayan sites. Many of these Mayan ruins had been visited previously but it was through the explorations and writings of John Lloyd Stephens that the wider world truly became fascinated with the civilization of the Maya peoples.

---

$0.99 Previously $3.99
MYSTERIES/THRILLERS

Blue Blood

by Michael Lister

---

What would you risk to prevent a murder? Private investigator Merrill Monroe enlists the services of detective John Jordan to protect Malia Goodman, a civil rights and police shooting activist with a target on her back. But Merrill doesn't just want John to help protect Malia, he wants him to find out who's trying to kill her and help him stop them. Malia is surrounded on all sides by suspects—rogue cops, homegrown terrorists, right-wing militants, and even some supposed friends very close to her—and Merrill wonders if even John Jordan, with his considerable skills and experience, can figure out who the killer is before it's too late.

---

$0.99 Previously $5.99
Homicidal Holiday

by Sam Cheever

---

It was a simple holiday getaway…a chance to regroup and figure out how to move forward after losing the man of her dreams…then she witnessed a murder on the beach. Dolfe Honeybun broke up with Blaise Runa because her party girl ways were driving him to distraction. Unfortunately, out of sight does NOT mean out of mind. And when his favorite party girl sees something she shouldn't and finds herself being chased by a cold-blooded killer, reason shuts down and Dolfe's heart takes over. If only he can get to her in time.

---

$0.99 Previously $2.99
Deadly Alliances

by Candle Sutton

---

You don't know me…and if I had my way, you never would. Milana Tanner, deputy for the US Marshals, at your service. I have no past, so don't ask. And now my future is uncertain, too. It wasn't that long ago that everything was fine. My life might've even been similar to yours. Until my adopted brother, part of the only family I've ever known, joined countless others who call themselves witnesses. As in the "I witnessed a murder and now some really nasty people are trying to kill me" type of witness.

---

FREE! Previously $0.99
ROMANCE

The Princess and the Templar

by Hebby Roman

---

Raul de Porcelos, a dedicated Knight Templar, is duty bound to bring orphaned Irish Princess Cahira O'Donnell to wed the Earl of Orkney, Raul's lord. But Cahira has a mind of her own and resists the handsome Templar, refusing to relinquish the castle and lands that her family died to protect. Thrown together by fate, they come to know each other and a forbidden passion is kindled. Who will be the first to surrender to desire, the warrior-princess or the warrior-monk?

---

$0.99 Previously $2.99
Pregnant by Mistake

by Victoria Snow

---

A forty-year-old CEO knocking up his twenty-three-year-old assistant? Alright, falling for the s$xy single dad was a huge mistake. Letting him take my innocence right there on his desk—a bigger mistake. I knew it would be no strings attached, I knew he never could love me, I knew he was broken, I knew he was afraid to love and afraid to live. And I knew that fairy tales weren't real. But I still believed in true love.

---

$0.99 Previously $3.99
Love Us Both

by Lexy Parker

---

Move on. Start over. Easy words for everyone else, but not me. My wife died on my operating table, and moving on just isn't going to happen. Not until I decided to go back to the small town where I grew up. My boy and I needed different scenery to try to reboot life. And we did. Until one day, a beautiful woman walked into my office and everything changed. She was from one of the oldest families in Tennessee and needed my help.

---

$0.99 Previously $3.99
Escape to Oakbrook Farm

by Hannah Ellis

---

Village life is supposed to be quiet. Josie Beaumont is a free spirit. She changes jobs about as often as she changes her relationship status. Frequently! The only constants in her life are the comfy old shoes that she refuses to part with. When unemployment looms again, she's intrigued by a job opportunity at a dog kennels in rural Devon. As someone who thrives on change, a move to the sticks doesn't faze her at all. She's expecting life in the country to be quiet and uneventful.

---

FREE! Previously $4.99
FANTASY - URBAN/PARANORMAL

Death's Intern

by D. C. Gomez

---

Retired Army vet, Isis Black, lives in a small Texas town, a tiny dot on the map. The only friends she has are her coworkers at a Tex-Mex restaurant, the locals she serves, and a homeless man named Bob. One evening after work, Death knocks at Isis's apartment door. Death wears an expensive designer suit and four-inch heels. She has a curvaceous body, long, silky brown hair and mischief in her voice.

---

FREE! Previously $3.99
SCIENCE FICTION

Stellar Fusion

by Elysia Lumen Strife

---

This isn't the first invasion. This time, they're taking everything…and everyone. Earth, still patching itself together from the 300 Years War, is severely unprepared and outnumbered when the invasion hits. Their only hope is a small team of peace-keepers on a suicide mission to infiltrate the mothership and relay critical defense information home.

---

FREE! Previously $0.99
TEEN/YA

Throne of Shadows

by Emma Fenton

---

Magic or Myth? Princess Honoria Ramadani is mere weeks away from marrying the man she loves, becoming a queen, and finally escaping the suffocating atmosphere of the Helish court. When an ominous prophecy threatens Ria's entire future, she's hesitant to put stock behind childish superstition. But with her parents' sudden, inexplicable illness and subsequent deaths, she can no longer deny that there are greater forces at work.

---

FREE! Previously $0.99
HORROR

Scorpions

by Multiple Authors

---

Jonathan Landers was focused on two things in life, jamming with his high school friends in a death metal band and riding his quad runner through the Arizona desert. But when Jonathan crashes his quad runner, he finds himself in a desperate situation. Injured, dehydrated and without transportation, Jonathan must survive the journey on foot. Before he escapes the choking hot desert an earthquake hits the general area.

---

FREE! Previously $2.99
ACTION/ADVENTURE

Enif

by Russ Berg

---

Jerry Humphreys, a struggling geologist, embarks on a dangerous journey through seven underground worlds, each a clash with strange creatures, traps, and riddles—from the bizarre to the odious. Chamber by chamber, he meets all kinds of creatures that either help him or try to defeat him on his journey.

---

FREE! Previously $2.99
HISTORICAL

Eve

by H. B. Moore & Heather B. Moore

---

The first love story on earth. In a world where everything is perfect, yet the same day after day, Eve must decide if she wants to live forever in the garden with Adam and never know what lies beyond the walls. When she makes a choice with terrible consequences, the pain of mortality is swift. As she and Adam explore their new world, and her body changes, Eve discovers the sweetness of first love with the man who has always been at her side.

---

FREE! Previously $3.99
CHILDREN'S BOOKS

Berkley, a Nose Tale

by David Hillman

---

Berkley has a huge nose. He is always sticking it where it doesn't belong, always getting into trouble. Can Berkley ever find a way to put his super sniffer to good use?

---

FREE! Previously $4.99
WOMEN'S FICTION

Only Twenty-Five

by Jennifer McCoy Blaske

---

Music teacher Meg Caldwell knew it would be difficult starting over in a new town. She's perfectly happy with her books and her cats, but she knows she has to meet people if she ever wants to find love. The problem? Meg is losing her hair and it isn't growing back. How can a girl have any kind of social life when she has to worry about hiding her growing bald spot?

---

FREE! Previously $2.99
CHRISTIAN/RELIGIOUS FICTION

Nobody

by Creston Mapes

---

They Said He Was a Nobody. They Were Dead Wrong. When reporter Hudson Ambrose hears an early morning call on his police scanner about an injured person at a bus stop on Las Vegas Boulevard, he rushes to the scene to get the scoop. His world is blown off its axis when he discovers a murdered homeless man with a bankbook in his pocket showing a balance of almost one million dollars.

---

FREE! Previously $4.95
BESTSELLERS

City

by Clifford D. Simak

---

This award-winning science fiction classic explores a far-future world inhabited by intelligent canines who pass down the tales of their human forefathers. Thousands of years have passed since humankind abandoned the city—first for the countryside, then for the stars, and ultimately for oblivion—leaving their most loyal animal companions alone on Earth. Granted the power of speech centuries earlier by the revered Bruce Webster, the intelligent, pacifist dogs are the last keepers of human history, raising their pups with bedtime stories, passed down through generations, of the lost "websters" who gave them so much but will never return.

---

$1.99 Previously $9.99
© 2019 Digital Media Revolutions Corp. All rights reserved.