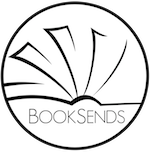 New Daily Bargain & Free Kindle Ebooks
Prices for the following books and apps are valid at the time of posting but can change at any time. Be sure to check product pages for current prices before purchasing.
This page is updated with the most recent deals by noon ET each day.
0
FREE BOOK OF THE DAY

Rocky Mountain Romance

by Vivian Arend

New York Times Bestselling Author

---

Now that Melody's back in town, it's time for this sweet-talking cowboy to convince her to get back in the saddle with him.

---

FREE! Previously $4.99
White Knight

by Staci Stallings

---

187 5-star reviews. Eve sees no point in searching for love a second time, but what happens when love shows up in a way she never saw coming?

---

FREE! Previously $4.99
Impact

by David E Stevens

---

104 5-star reviews. He was dead but now he's alive with no identity…and hunted by the CIA. Is he the key to humanity's survival or is he insane?

---

FREE! Previously $3.99
How to Raise Happy Kids

by Vitaly Buchatsky

---

How to Raise Happy Kids is comprised of 61 chapters, each containing loving advice and practical tools for a different aspect of child-rearing.

---

FREE! Previously $3.99
The Carpet Weaver of Isfahan

by Shmuel Peretz

---

Entranced by the legend of the carpet weaver, he must locate her at all costs…Daniel meets up with love, danger, and international uproar in Iran.

---

FREE! Previously $3.99
Punishment Without Crime

by Al Strans

---

An affair gives way to a murder investigation, imprisonment, and torture. Sexuality and strength are challenged as family secrets resurface.

---

FREE! Previously $3.99
Missing Person

by James Hunt

---

With a family missing, and after four years off the police force, Chase Grant finds himself back in the midst of a criminal investigation.

---

FREE! Previously $0.99
FANTASY - URBAN/PARANORMAL

kindleunlimited

Demon Kissed

by Michelle Madow

USA Today Bestselling Author

---

She's an angel sent to Earth to kill a demon. The last thing she expected was to fall in love with him. Decades ago, the Demon King Ezekiel conquered Mexico City and cursed it with greed. The only way to end the curse? An angel needs to slay Ezekiel with Uriel's Flaming Sword. But Ezekiel has stolen the Sword and hidden it in his Watchtower—the skyscraper where he rules. Now the angel Rebekah has been chosen to enter the city, find the Sword and kill the demon.

---

$0.99 Previously $2.99
kindleunlimited

Till Death and Beyond

by Lyn C. Johanson

---

Amira is the strongest witch on the face of the earth. And yet, she is but a slave to the whims of the gods. Forced to be born anew every time she fails in fulfilling an ancient prophecy, Amira is desperate to break the vicious cycle. While the gods might have planned for her to be captured, surrender is not something that comes easy to Amira. Yet one glance into her captor's eyes, and she is swept away by emotions long ago denied to her.

---

$0.99 Previously $3.99
SCIENCE FICTION

kindleunlimited

After the Pretty Pox

by August Ansel

---

Most of the human race is dead, and for two years Arie McInnes has been alone, riding out the aftermath of the Pretty Pox, waiting for her own inevitable end. Hidden in the attic of her ruined home, Arie survives by wit and skill, ritual and habit. Convinced that humans are a problematic species best allowed to expire, she chooses solitude. Arie's precarious world is upended when her youngest brother appears out of nowhere with a badly injured woman.

---

$0.99 Previously $2.99
Fluency

by Jennifer Foehner Wells

---

1,481 5-star reviews. NASA discovered the alien ship lurking in the asteroid belt in the 1960s. They kept the Target under intense surveillance for decades while they worked feverishly to refine the technology needed to reach it. Dr. Jane Holloway is content documenting nearly-extinct languages. But when NASA recruits her to join a team of military scientists for an expedition, it's an adventure she can't refuse. The ship isn't vacant, as they presumed…

---

FREE! Previously $4.99
Dark Retreat

by Grace Hamilton

---

105 5-star reviews. Three months after life as she knows it was decimated, Megan Wolford has only one goal: protect her daughter, Caitlin, at any cost. When a mysterious illness strikes Caitlin down, Megan is forced to forage for medical supplies at a remote lodge. The last thing she wants is help from her fellow survivors when so many in her life have let her down—but soon she'll find herself with no other option.

---

FREE! Previously $2.99
ACTION/ADVENTURE

The Sun God's Heir

by Elliott Baker

---

For three thousand years a hatred burns. In seventeenth century France two souls incarnate, one born the child of a prosperous merchant, the other, determined to continue a brutal incarnation begun long ago…The only way René can protect those he loves is to regain the power of an ancient lifetime. From Bordeaux to Morocco, René is tested and with each turn of fate he gathers enemies and allies, slowly reclaiming the knowledge and power earned centuries ago.

---

FREE! Previously $3.99
HISTORICAL

kindleunlimited

Chasing Down the Moon

by Carla Baku

---

In 1883, a young Chinese woman is sold by her father to human traffickers. Facing brutality and deprivation, Ya Zhen must forge within herself a core of strength that will allow her to survive. Her journey ends thousands of miles and a continent away when she's purchased in San Francisco as an indentured prostitute. When Rose learns of this, she joins forces with a small group of friends who are determined to help Ya Zhen escape.

---

$0.99 Previously $2.99
NONFICTION

kindleunlimited

Book Accelerator

by Dawna Stone

---

The Book Accelerator program gives you the tools needed to finish your book—no matter how busy you are or how many times you've tried before. If you're serious about writing a book, let Book Accelerator help you become a best-selling author today. Let Book Accelerator be your guide, with its proven step-by-step process that helps you go from an idea to completed book in as short a period as 16 weeks.

---

$0.99 Previously $2.99
WOMEN'S FICTION

A Redbird Christmas

by Fannie Flagg

New York Times Bestselling Author

---

After a startling diagnosis from his doctor, Oswald leaves behind the cold and damp of the oncoming Chicago winter to spend what he believes will be his last Christmas in the warm and welcoming town of Lost River. There he meets the postman who delivers mail by boat, the store owner who nurses a broken heart, the ladies of the Mystic Order of the Royal Polka Dots Secret Society, who do clandestine good works. And he meets a little redbird named Jack…

---

$1.99 Previously $10.99
CHRISTIAN/RELIGIOUS FICTION

What If You're Wrong About You?

by Timothy Nelson

---

When you look in the mirror, what do you see? Is it a worthless pound of flesh—or a priceless child of God? Many of us equate our worth to the successes we experience and feel insignificant if we fail to accomplish what society values. But, what if there were more to your life than the race to collect as many accolades as possible? What if you and I were created for a far greater purpose? What if, you were wrong about you?

---

FREE! Previously $2.99
MYSTERIES/THRILLERS

kindleunlimited

Skip Langdon Complete Set

by Julie Smith

---

The complete Edgar Award-winning murder mystery series is now available for a killer price. Follow the remarkably bold, smart, and refreshingly human New Orleans detective Skip Langdon through the twists and turns of New Orleans—from raucous Mardi Gras to the swampy summertime—at she navigates deadly family secrets, tracks down a serial killer, and delves deep into the mastermind of a psychopath unlike any you've ever encountered…

---

$0.99 Previously $9.99
kindleunlimited

Force of Eagles

by Richard Herman

New York Times Bestselling Author

---

136 5-star reviews. Iran. 281 American POWs were taken captive when the US pulled out of the country. Now the US is assembling a Force of Eagles to bring them home. The POWs, including one woman, have become the latest bargaining chip in Middle Eastern politics. The mission becomes a race against a thirty-day deadline as a sadistic prison commandant works to break his captives' will.

---

$0.99 Previously $3.99
kindleunlimited

The Angel

by Gerald Verner

---

Angela makes her money by ensnaring men of undesirable reputation with her good looks and robbing them. She is the unsuspecting thief, dubbed "The Angel" for her beauty, until now. Detective-Inspector Jimmy has had his eye on "The Angel" for a long time and when one of her burglaries goes wrong and the man she was last seen with is found brutally murdered in his home, Jimmy believes he has caught the spider in her own web. Except, Angela is innocent…

---

$0.99 Previously $3.99
Chicago Blood

by Stewart Matthews

---

Shannon arrives at the crime scene, ready to pass the case off to another detective. But she didn't expect the victim to be her brother's best friend. When her ex-mobster brother hears about it, he gives her an ultimatum: stay and solve the case or he will. Now, Shannon is determined to leash her inner demons and finish the job, but if she fails, her brother will be the one to pay the price.

---

FREE! Previously $0.99
ROMANCE

An Ex for Christmas

by Lauren Layne

New York Times Bestselling Author

---

When a psychic tells spunky, superstitious Kelly that she's already met her true love, she becomes obsessed with the idea of tracking him down before Christmas. Kelly writes up an "Ex List" and starts contacting old boyfriends to figure out which one is the one. When her college sweetheart rolls into town, Kelly convinces herself that they're meant to be. The trouble is, sparks are flying with someone she's never given a chance: her best friend, Mark.

---

$1.99 Previously $4.99
kindleunlimited

White Christmas

by Emma Lee-Potter

---

An out-of-work actor, Hal has been hired as a stand-in weather forecaster by a ratings-chasing news channel. Hal couldn't care less whether it rains or not. It is just a job. But then he meets Lizzie Foster. A rival weather forecaster, on a far more serious channel, Lizzie is bright, determined, fascinated by meteorology—and very, very beautiful. She is the complete opposite of Hal. And yet sometimes opposites attract.

---

$0.99 Previously $3.99
kindleunlimited

Crazy for You

by Heatherly Bell

---

Fallon McQueen needs a date to a wedding. The pickings at the speed dating events she's attended are slim indeed, and it doesn't help that she has someone specific in mind. Jack Cooper is tired of the big city. He needs a break from the streets of L.A. When he stops a deadbeat from breaking and entering, he's simply trying to do a good deed. But now he has a hot but crazy blonde asking him to be her date to a destination wedding.

---

$0.99 Previously $3.99
Hard Lesson

by Savannah Skye

---

Cheri Galveston has loved Dev since the day he taught her how to ride a bike fifteen years ago. He was a great teacher then, and she can only hope he's an even better one now. She can't bring herself to be with anyone else and, just maybe, if she can get rid of this pesky virginity with him, she can move on and find a man who appreciates her. But will having Dev finally set her free, or has she just jumped from the pan into the fire?

---

FREE! Previously $3.99
EROTIC ROMANCE

Passionate Desire

by Marie Tuhart

---

Getting stuck in an elevator with her sexy, bad-boy co-worker she's been lusting after is not how Victoria Collins planned her Friday evening. And you can bet that the mind-blowing sex with a virtual stranger was also not on her agenda. Despite the danger, Victoria soon falls under Joe's spell and releases Vicki, her inner-sex vixen. Can Vicki forge past scars, and present danger, to allow her to open her heart and free her passionate desire for Joe?

---

$0.99 Previously $2.99
Stripped

by Piper Lawson

---

I've been in New York four weeks. I'm homeless and getting sued by the only man in the city who's seen me naked. Nate might be the golden boy of Manhattan, but under the surface his scars run deep. He's got the power to strip me down and take everything. But Nate's made it crystal clear…if he can't screw me one way, he'll do it another. And I'm walking the line between saving my business and getting dragged into the gutter by one hotshot lawyer.

---

FREE! Previously $3.99
FANTASY - EPIC

Windsworn

by Derek Alan Siddoway

---

Eva has never dreamed of being a hero. When she discovers a young thief hiding in her woodshed with a stolen gryphon egg, the shy, timid girl is forced to leave everything she's ever known to become Windsworn—elite warriors who ride fierce gryphons into battle. As she struggles to learn the ways of the Windsworn, Eva finds herself caught in a plot to destroy the gryphon riders and plunge the kingdom into war, a plot that somehow involves her deceased parents.

---

FREE! Previously $4.99
TEEN/YA

Scintillate

by Karen Tjebben

---

Sure, Nick rescued Kate, but he can't stop the inevitable. Kate is changing; she just doesn't know it. She can't explain the visions and sensations affecting her body, but she can enjoy the pleasure of Nick's kiss—that is, until she learns the real reason he is with her. Betrayed by her genetics, Kate begins a metamorphosis that forces her to confront an unseen reality and claim her true destiny.

---

FREE! Previously $2.99
HORROR

The Camera Guy

by Richard Goodship

---

Life was not easy for Forensic Investigator Bill Walters. His ability to see the spirits of the victims at his crime scenes gave him an edge, but it kept him isolated from his fellow Officers and gave him the reputation of being a 'Nutbar' on the force. Bill could live with this. What he couldn't live with was the Demon that came to town hungry for those spirits. And his own.

---

FREE! Previously $2.99
LITERARY

Fly Away Blackbird

by Jerrard Tickell

---

When Nicola first arrives in London, she is only eleven years old, just off a children's Famine Train from Austria, and plastered with tags and labels identifying who she is. The romance of life seems to begin from the very moment that Peter, nineteen, Irish, and adventurous, finds her on the platform. For Peter, meeting the young Austrian girl marks the beginning of the rest of his life; he sets out to see the world and discovers the real thrill of living.

---

FREE! Previously $3.99
CHILDREN'S BOOKS

Terry Treetop and the Christmas Star

by Tali Carmi

---

Terry Treetop is a red-headed, freckled young boy who loves to climb trees. Christmas is in the air, and Terry is busy getting his family's Christmas tree ready with his Dad when he notices a small, helpless creature in danger. Terry runs out into the deep snow and puts his famous tree-climbing talents into play. Will he be able to save little Sammy and then enjoy Christmas with a furry new friend?

---

FREE! Previously $0.99
BESTSELLERS

kindleunlimited

The Ugly Stepsister Strikes Back

by Sariah Wilson

---

574 5-star reviews. Mattie does not lead a charmed life. Her mother is constantly belittling her online. The school mean girl has made it her mission to torment Mattie. But worst of all? Her stepsister is the most popular girl in school and is dating Mattie's secret crush, Jake. Tired of being left out and done with waiting for her fairy godmother to show up, Mattie decides to change her life. She'll start by running for senior class president against Jake.

---

$0.99 Previously $8.99
App: Notepad Free

---

Jot down notes and take them on the go with Notepad Free. All the features you want are available with a top-notch design. Auto-save notes, organize them, and set reminders so you don't forget.

---

FREE!
© 2017 Digital Media Revolutions Corp. All rights reserved.