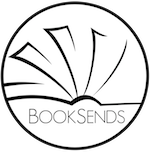 New Daily Bargain & Free Kindle Ebooks
Prices for the following books and apps are valid at the time of posting but can change at any time. Be sure to check product pages for current prices before purchasing.
This page is updated with the most recent deals by noon ET each day.
BookSends is a participant in the Amazon Services LLC Associates Program, an affiliate advertising program designed to provide a means for sites to earn advertising fees by advertising and linking to Amazon.com.
FREE BOOK OF THE DAY

War Dog

by Jim Roberts

---

When Krieger stumbles upon a plot that could threaten everything the Peacemaker unit fights for, a simple mission becomes much more insidious…

---

FREE! Previously $0.99
SCIENCE FICTION

The Great Insurrection Complete Series

by David Beers & Michael Anderle

---

In the future, only one thing matters: Loyalty to the cause, no matter the cost. Alistair gave his life serving his men and country. A decorated Titan in the Commonwealth army. He thought no cost was too great…Until one day it all changed. One act of mercy sets his life on an entirely different trajectory. Now, Alistair is running from the very people he vowed to serve. Labeled a traitor. Hunted by the men that he trained himself…

---

$0.99 Previously $19.99
TEEN/YA

Embargo on Hope

by Justin Doyle

---

On planet Vastire, worth is set by the sins of one's ancestors. Good families rise to the elite and the wicked fall into poverty. Unfortunately for sixteen-year-old Darynn Mark, his father incited a revolution. Now, Darynn scrounges his way through life in the slums. When Vastire is surrounded by an embargo, it gets even harder to survive. That all changes when an alien ship slips through the embargo, seeking Darynn with an offer…

---

$0.99 Previously $7.99
LITERARY

Owen's Day

by Helen Yeomans

---

Owen Adair keeps everyone at a distance. Convinced he's an apple with a worm in it, the publishing magnate lavishes his friends with thoughtful gifts while deflecting any praise or appreciation. But when an ambitious tabloid editor discovers he anonymously rescued a child from drowning in a freezing river, he suddenly finds himself the subject of uncomfortable and unwanted attention…

---

$0.99 Previously $3.99
NONFICTION

kindleunlimited

The Plant Based Meal Prep Cookbook

by Paul Green

---

Are you always in a hurry to get to work that you don't have time to prepare healthy meals? Do you want to eat more vegetables but worry about not getting enough protein? Do you want to stick to a healthy diet, but you're not confident you can plan and prepare for it consistently? Discover how to make a wide variety of healthy, delicious vegan meals while saving time and money, even if you don't have any cooking experience…

---

$2.99 Previously $6.99
kindleunlimited

How to Stop Being a Narcissist

by Jamie Williams

---

If you feel like you are stuck with narcissistic behaviors for the rest of your life. Think again…Because while no single book or even therapy session for that matter can completely remove all poisonous habits, this book will show you specific steps to lessen the extreme harshness of your self-loving personality traits…

---

$0.99 Previously $3.99
MYSTERIES/THRILLERS

Know No Evil

by Graeme Hampton

---

214 5-star reviews! It's high summer, and London sizzles in the grip of a heatwave. But when the body of young mother, Leanne Wyatt, is discovered in an East London park, the heat rises to boiling point for D. I. Matthew Denning. Under pressure to solve the case, and fast, he delves into Leanne's history and finds that she was close to some dangerous individuals—could one of them have taken her life in an angry rage?

---

FREE! Previously $3.99
ROMANCE

kindleunlimited

First Comes Baby

by Alison O'Mara

---

They say first comes love, then comes marriage. But what if first comes baby? That's the question going through Ella's mind, a goal-driven, yet semi-impulsive heroine who doesn't let dating woes interfere with her plan to have a baby by thirty-five. Her plunge into motherhood via sperm donor leads her to navigating the unfamiliar waters of baby care, until she meets Scott, a reserved winery owner, who of course thinks she's a nanny…and never plans to have children. But could that change?

---

$0.99 Previously $3.99
Dirty Neighbor

by Vivian Connelly

---

136 5-star reviews. A one night stand, a simmering family feud and a hastily arranged marriage of convenience—what could possibly go wrong? I agreed to come home one last time, but I'm only helping my father out of a jam. As soon as I settle this stupid little skirmish with the McCallisters, it's back to New York City. But since I'm here for a few days, I might as well take a drink from that tall, handsome glass of water looking at me from across the bar…

---

FREE! Previously $0.99
FANTASY - EPIC

South Wind

by C.L. Larson

---

Ulrick, having only remembered seeing his father once, knowing of his mother only by the stories he had heard, lived a merchant's life with his uncle and cousin Vincent. After returning from their winter trip into the Western Territory a strange man comes to town, he brings with him the Silverskull relics, a horde of evil on his tail and news of the death of Ulrick's father…

---

FREE! Previously $2.99
HORROR

The Mask Collector

by Andrew Chapman

---

Pat Caine—locally famous retired bank robber—has come out of retirement to do one last job with a gang of local rogues. The plan is simple. No high-concept, Ocean's Eleven, heist nonsense. Go in, wave a gun around, get the money, and leave. Quick and easy. In and out. A cashier recognises Pat and presses the alarm. Pat and his gang are forced to take hostages. Unfortunately, one of the hostages is the wanted serial killer…

---

FREE!
FANTASY - URBAN/PARANORMAL

Anchored

by Bridget E. Baker

---

184 5-star reviews! Every time Alora goes to sleep, she wakes up on another world, a magical world, a world that's about to collide with Earth in a very big way. Alora's the only person with the power save them both, only, she's not sure she should…

---

FREE! Previously $4.99
ACTION/ADVENTURE

Mass Transit

by Graeme Ing

---

Mind over matter is more than a cliche. Controlling starships with her mind is all Emily ever dreamed of. Her graduation from the Telekinesis Traffic Control Academy is assured, unless Dylan, an irritating and cocky fellow student, ruins it for her. The utmost concentration is essential to land a ship from orbit. When Dylan's jealousy turns to sabotage, thousands of people will die if Emily can't keep him out of her head. But which of them has the stronger mind?

---

FREE! Previously $0.99
HISTORICAL

The Bicycle Teacher

by Campbell Jefferys

---

In the summer of 1981, Michael from Perth meets Kathrin from Berlin. It's love. It's East meets West, and East wins.

---

FREE! Previously $0.99
CHILDREN'S BOOKS

Meet the Crumplefunks

by Andy Dilks

---

An introduction to the daily lives of a mysterious woodland creature. Discover their morning bathing rituals and favourite foods, as well as what they get up to for fun! They're masters of disguise and obsessed with collecting odd socks (in case you ever wondered where the other one disappeared to!)

---

FREE! Previously $3.99
WOMEN'S FICTION

Come Back

by Sally Crosiar

---

121 5-star reviews! What if you ran away from home at 17? Would you want to go back? Vi Masters would rather eat nails. But what if your aunt begs you to perform at her 60th birthday bash? She cared for you like neither of your parents ever did. And something about her voice on the phone seems off? Vi can't say no. How bad can three days be? She can act like she has no secrets for that long, can't she?

---

FREE! Previously $2.99
CHRISTIAN/RELIGIOUS FICTION

Restored

by Shawna K Rockey

---

The time has come for Jaycee and Jaxon. Will their hearts find forgiveness before Satan unleashes the largest spiritual warfare on Earth? Even when we're lost and hope is gone, all we have is our faith. Sometimes what is taken away from us is only temporary because we need time to grow, mature, and to heal before the lost can be returned. But know, that what was taken will be restored to better than what it was before…

---

FREE! Previously $3.99
BESTSELLERS

kindleunlimited

Beneath Devil's Bridge

by Loreth Anne White

---

16,155 5-star reviews! True crime podcaster Trinity Scott is chasing breakout success, and her brand-new serial may get her there. Her subject is Clayton Jay Pelley. More than two decades ago, the respected family man and guidance counselor confessed to the brutal murder of teenage student Leena Rai. But why he killed her has always been a mystery. In a series of exclusive interviews from prison, Clayton discloses to Trinity the truth about what happened…

---

$2.49 Previously $4.99
© 2022 Digital Media Revolutions Corp. All rights reserved.