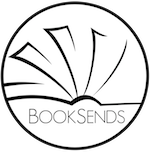 New Daily Bargain & Free Kindle Ebooks
Prices for the following books and apps are valid at the time of posting but can change at any time. Be sure to check product pages for current prices before purchasing.
This page is updated with the most recent deals by noon ET each day.
FREE BOOK OF THE DAY

The Last Resort

by Sal Bianchi

---

179 5-star reviews! Someone is willing to kill to keep Police Chief Randall Cole from investigating a murder, but Cole doesn't die easy…

---

FREE! Previously $2.99
Auschwitz Prisoner 31119

by Yitzchak Borowsky

---

After surviving Auschwitz, Bluma and her remaining family try to rebuild their lives. But escaping the camp is harder than Bluma thought…

---

FREE! Previously $3.99
The Abduction

by Robert J. Walker

---

When the family down the street disappears, a retired detecive is forced to confront a past that he had thought he'd left behind.

---

FREE! Previously $0.99
FANTASY - EPIC

The Island

by Johnny B. Truant & Sean Platt

---

Two powerful and fierce immortal gods are trapped on an island, endlessly pursuing a Sisyphean task that must be completed each day and is renewed each night. Enemies forced to work together, they sabotage each other, play tricks on each other, and murder each other, only to be resurrected the following day. Yet, despite the daily friction and violence, ultimately, they live in an uneasy balance. Until the day the stranger arrives…

---

FREE! Previously $4.99
FANTASY - URBAN/PARANORMAL

kindleunlimited

The Vilokan Asylum of the Magically and Mentally Deranged

by Theophilus Monroe

---

Welcome to the Vilokan Asylum of the Magically and Mentally Deranged. I'm Doctor Cain. I'll be supervising your treatment plan. Yes, before you ask, I am that Cain. I've come a long way since I became the world's first murderer. I'm now a licensed psychiatrist. What is it you just asked? You heard that I was cursed? Yes, I'm also the world's first werewolf…But don't worry. I have it under control. It won't interfere with your progress at Vilokan Asylum…

---

$0.99 Previously $9.99
LITERARY

White Cloud

by Joy Slaughter

---

Ella is the worst paramedic to ever ride an ambulance, yet somehow she's a "white cloud," a medic for whom everything seems to turn out rosy. She floats through her surreal existence, dodging her ambulance partner's constant insults, until she notices her chilly fingers and resurrects a man from the dead. Startled by her discovery, she turns to the morgue, but Dr. Judah Azriel, pathologist, challenges both her desire to save the world and her understanding of death…

---

FREE! Previously $2.99
CHILDREN'S BOOKS

kindleunlimited

18 Full Length Chapter Books

by Justin Johnson

---

101 5-star reviews! This massive collection allows your child to read for hours with 18 amazing books. Full of action-packed stories that are thoughtful, funny, heartwarming, and enchanting. You'll get three short story collections, four complete series adventures, quirky stand alone stories, and an entire six book series about a chubby unicorn with a heart of gold. You'll also get three amazing Christmas stories and five #1 Amazon bestselling titles…

---

$0.99 Previously $4.99
MYSTERIES/THRILLERS

kindleunlimited

Fun in the Sun

by Maisy Marple

---

Things in Casper Cove just got interesting…When a man falls out of the window of the most popular hotel on the beach, Lucinda Sharpe and her Boston Terrier, Steele, are called in to help solve the case…

---

$0.99 Previously $2.99
Fatal Rounds

by Carrie Rubin

---

Liza Larkin, a recent med-school graduate on the cusp of her pathology internship, isn't like most people. She would rather study the human brain or pound the heavy bag at the gym than spend time with others. When a trauma surgeon's picture sends Liza's schizophrenic mother deeper into psychosis, Liza changes her pathology residency program of choice to his center. She wants to be near him. She wants to know what he's up to. She wants to protect her family…

---

$0.99 Previously $4.99
Only One Wave

by Jenifer Ruff

---

After the natural disaster, CDC epidemiologist Dr. Madeline Hamilton and her fiancé, FBI operative Quinn Traynor, go to Nalowale Island to investigate a deadly outbreak of unknown origin.

---

FREE! Previously $5.35
ROMANCE

Worth the Risk

by Heather B. Moore

---

When Alicia moves back to Pine Valley to help her mom through a serious addiction, the last person she wants to see is her teenage crush, Jeff Finch, who destroyed their friendship in one single disastrous night. Alicia is determined to not let anything about Jeff affect her, especially since she hasn't seen him in ten years.

---

FREE! Previously $0.99
SCIENCE FICTION

Point Option

by Ian A. O'Connor

---

United States Air Force Major Dave Fleming has a job most men would die for. As one of three exchange fighter pilots chosen to fly with the premier US Navy strike squadron aboard America's newest aircraft carrier, the Lyndon Baines Johnson, little does he know that his life is about to change forever.

---

FREE! Previously $3.99
TEEN/YA

Children of the Night

by Zan Safra

---

Everyone knows that monsters are real. Venice, 1865: Sixteen-year-old Ayanda Draculesti doesn't remember her early life—all she knows is that she was found as a small child, wandering the streets of Venice with an intricate medallion and a mangled left arm. She knows that she's an Unnatural, an alchemical being created with strange abilities.

---

FREE! Previously $5.99
HORROR

91 Horror Drabbles

by Lennie Grace

---

Walking skeletons, evil giants, disturbing murders, cannibals, hungry animals, and ghosts galore. There's something for every horror fan.

---

FREE! Previously $0.99
ACTION/ADVENTURE

The Game Called Revolution

by Scott Kinkade & Mark Lane

---

A doomsday weapon threatens millions of lives—now two women must decide what's worth fighting for. An alternate history of the late 1700s—young, noble knight, Jeanne de Fleur, is protecting the royal French family from assassinations as war looms across Europe.

---

FREE! Previously $0.99
HISTORICAL

Kings Pinnacle

by Robert Gourley

---

Alex Mackenzie was a Scottish lad born in 1754 in the Scottish lowlands on the border between Scotland and England. Alex, his father, and his two older brothers were members of the last band of Reivers (outlaws) that operated along the border.

---

FREE! Previously $0.99
NONFICTION

Finding Eden

by Brad Dude

---

The MV Militobi, a German rescue ship, teeming with 600 Arab, African, and South Asian migrants, patrols the Mediterranean Sea and learns that all European ports refuse entry to asylum-seekers. Captain Anna Kruger has a decision to make: return immediately to the nearest port to place passengers in a detention camp for deportation or head to an uncharted island she found on an old map as a temporary solution.

---

FREE! Previously $9.99
WOMEN'S FICTION

Bedding Mr. Birdsong

by Deborah Camp

---

A little birdy told me. Beautiful women fly in and out of Matthew Birdsong's apartment, but no one has a permanent roost there. Matt caged his heart after a bitter divorce. Zaney Miller, his neighbor, believes she can set Matt's heart free to love again.

---

FREE! Previously $3.99
CHRISTIAN/RELIGIOUS FICTION

Caught by Katie

by Sherrie Dykes

---

Katie Appleton knows what a hapless, homely young woman she is. She also knows she will never find anyone to marry her. Her fate was sealed and she would live with her spinster aunt for the rest of her life. Until her Aunt Millie approaches her with a train ticket to Texas, to meet the man she's going to marry.

---

FREE! Previously $0.99
BESTSELLERS

kindleunlimited

This Place of Wonder

by Barbara O'Neal

USA Today Bestselling Author

---

9,827 5-star reviews! When famed chef Augustus Beauvais dies, he leaves behind a celebrated reputation—and four women grappling with loss, anger, pain, and the question of how the world will turn without him. As Meadow, Maya, Norah, and Rory are flung together by tragedy, grief, and secrets yet to be revealed, they must accept—or turn away from—the legacy of great intentions and bad decisions Augustus left them…

---

$1.99 Previously $4.99
© 2023 Digital Media Revolutions Corp. All rights reserved.