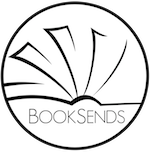 New Daily Bargain & Free Kindle Ebooks
Prices for the following books and apps are valid at the time of posting but can change at any time. Be sure to check product pages for current prices before purchasing.
This page is updated with the most recent deals by noon ET each day.
FREE BOOK OF THE DAY

Springtime for Murder

by Debbie Young

---

When Bunny Carter is discovered in an open grave, Sophie is sure it's a case of foul play. But when it comes to suspects, she's spoiled for choice…

---

FREE! Previously $3.99
BESTSELLERS

kindleunlimited

Rival Attraction

by Sofia T Summers

---

Christopher Kinnison is many things. Cruel. Arrogant. Handsome. Conceited. One thing he absolute is not is kind. He proved that eight years ago when he destroyed my dreams and career along with my heart. What the hell did I ever do to karma that she sent him back into my life? And we are supposed to be working together—again! The devil might be easier to work with than Chris. At least I could resist the beast with the horns…

---

$0.99 Previously $3.99
ACTION/ADVENTURE

kindleunlimited

Revenge

by Filip Forsberg

---

Not more than three months ago, Hugo Xavier left the Swedish special forces. But when his brother is struck down by an assassin's bullets, Hugo takes up the hunt. An unscrupulous man with his sights on the top constructs a devilish plan to get there and Hugo is thrown into an international conspiracy where nothing is as it seems, and Hugo is forced to use all means to survive…

---

$0.99 Previously $3.99
MYSTERIES/THRILLERS

kindleunlimited

Murder in the Third Act

by Sonia Parin

USA Today Bestselling Author

---

Evie is hosting a house party to celebrate the end of summer. Some of the guests include a famous actress trying to revive her career, a theater critic renown for his biting reviews, a newspaper owner in need of a scandal and more than a few guests with motives for murder. Evie could not have hoped for a livelier group of guests to amuse her granny, Toodles. However, Evie gets more than she bargained for when one of the guests dies right before their eyes…

---

$0.99 Previously $4.99
Tracker

by Indy Quillen

---

Apprenticed since early childhood in the ancient Native American skills of survival, tracker Fox Walker is a loner by choice until the day he discovers a young woman living as a primitive deep in the Colorado wilderness. She has no memory of her past and her torso is riddled with scars. The killer responsible for her emotional and physical damage has returned to finish what he started. Walker finds himself in the midst of an FBI manhunt…

---

$0.99 Previously $4.99
Missing

by Declan Conner

---

Rookie detective Nancy Roberts is called to the scene of a fire where the remnants of a body have been discovered, but her unconventional investigations are curtailed when she is framed for being on the take. Suspended, threats to her life and those she holds dear force her in a race against time to clear her name. But will she avoid death long enough to prove her innocence and to uncover the truth behind the strange events?

---

FREE! Previously $3.99
ROMANCE

Tap

by Tracy Ewens

---

Cade McNaughton is the last man standing. His brothers have all found love. Despite his recent oh-so-revealing Instagram nightmare and his family's subsequent disappointment, Cade is ready to fall for a woman who cares more about the last book he read and less about his body. But amid the buzz and banter of tending Foghorn Brewery's bar, Cade is not exactly settle-down material. All that's about to change…

---

$0.99 Previously $4.99
kindleunlimited

Just the Tip of the Iceberg

by Christina Hovland

---

Going Down on One Knee—Bad boy Brek agrees to take over his sister's event planning company while she's pregnant. Wedding planning is hard, but resisting straitlaced Velma, sister to the bride, is even harder…Blow Me Away—When a hunky florist meets a woman who bakes naughty shaped cookies, sparks fly! Take It Off the Menu—It's just a little divorce among friends…what's the worst that could happen?

---

$0.99 Previously $9.99
Cowboy Reckoning

by Barb Han

---

Intent on proving her brother was murdered a decade ago, Ensley Cartier returns to the one place she vowed to never set foot in again. With the whole town against her, she finds an ally in Levi McGannon. He loves the land and the ranching way of life, but they quickly discover Cattle Cove isn't the innocent town he once believed and somebody wants Ensley buried along with their secrets.

---

FREE! Previously $3.99
Spark

by J. P. Scott

---

When sparks fly, who will get burned? Alex thought he knew what he needed—a summer on the Mogollon Rim in Arizona to focus on finishing his next novel. Just like every summer—write, drink wine, take his dog for walks. He never anticipated Josh, Cody, and a long forgotten mystery upending it all. Love can start with a spark, but the fire that starts reveals secrets and mysteries that will consume them all…

---

FREE! Previously $2.99
FANTASY - EPIC

Dragonlyst

by Randall Seeley

---

Jefrie, Kloin, Arthur, and Tret create and sell dralchoms…potions that can control the dragon curse flowing through the veins of the people of Ardonor. When they are asked to provide an inordinate amount of dragonlyst, they don't care it's with a mysterious organization. All they care about is the massive gold being offered. But when they accidentally uncover a secret of the organization, events are set into motion that has the entire team running for their lives…

---

FREE! Previously $2.99
FANTASY - URBAN/PARANORMAL

Redemption

by Laxmi Hariharan

New York Times Bestselling Author

---

Reclusive designer Mikhail Anton blames wolf-shifters for his memory loss, refusing to accept the signs that he is immortal. On meeting Leana Iyeroy, a female cage-fighter and shifter, Mikhail is drawn to her in ways he can't identify. And when vampires threaten Leana, he must acknowledge his abilities to rescue her from certain death. They must team up to save their city—before their differences destroy everything they love.

---

FREE! Previously $2.99
SCIENCE FICTION

Fir Lodge

by Sean McMahon

---

Arriving at a lodge in Norfolk for a long weekend retreat, a group of friends meet for a thirtieth birthday celebration. Before the weekend is over, five of them will die. Trapped in a thirty-three-hour time-loop, only Hal and Kara have the ability to alter fate, and prevent the deaths of their friends. But in order to unravel the secrets hidden within their own past, they must first learn how to adapt to the new rules of their reality…

---

FREE! Previously $4.05
TEEN/YA

Dead Meat

by Nick Clausen

---

The dead have awakened. Driven by insatiable hunger. In eternal search of fresh meat. The infection spreads like the plague. Nothing stands between the undead and humanity. Is it too late to save the world from disaster? The end of the world one day at a time…

---

FREE! Previously $2.99
HORROR

Goodnight Blackbird

by Joseph Iorillo

---

Darren and Jacqueline are strangers, drawn together by an uncommon bond. They both fear that their houses may be haunted. The dilemma affects them each in very different ways. While Jacqueline's ghost rekindles tender memories from a past she cannot let go, the spirit that plagues Darren manifests itself in dangerous ways, threatening the lives of those closest to him…

---

FREE! Previously $2.99
HISTORICAL

The Missing Bride

by Tish Davis

---

Lily would rather marry a stranger than be forced to marry Edgar Carrington, a cruel ruthless man that fooled everyone but her. She prays God will help her escape and His answer comes in the form of a mail order bride ad. It takes careful planning, but Lily escapes Edgar and travels to Colorado, leaving her life behind—or so she hopes.

---

FREE! Previously $0.99
LITERARY

Come Back

by Sally Crosiar

---

What if you ran away from home at 17? Would you want to go back? Vi Masters would rather eat nails. But what if your aunt begs you to perform at her 60th birthday bash? She cared for you like neither of your parents ever did. And something about her voice on the phone seems off? Vi can't say no. How bad can three days be? She can act like she has no secrets for that long, can't she?

---

FREE! Previously $2.99
NONFICTION

How You Can Run Faster Effortlessly

by Adam D' Alessandro

---

Do you want to run faster? Do you want to run faster but you feel that you don't have the genetics to be a great runner? Are you a beginner who's looking for a running guide to help you run faster and run less? Are you spending too much time worrying about how you'll perform in your next marathon because of your age? Are you spending weeks without any improvement when training for your next 5K or 10K? This Running guide will help you.

---

FREE! Previously $2.99
CHILDREN'S BOOKS

The Anagranimals and the Wishing Tree

by Leith Moghli

---

The Anagranimals have not always been Anagranimals. Once upon a time they were ordinary every day animals. But the animals wanted to be anything but ordinary. They longed to be able to do things that other animals could do. So, when a magical wishing tree grants them a special wish, they each wish for the best parts of their favourite animals…Life on Pogo Bogo will never be the same again!

---

FREE! Previously $1.99
WOMEN'S FICTION

The White Blouse

by Robert Pimm

---

Ms N, the world's most brilliant, unpredictable and occasionally homicidal hotel manager, has a new assignment—to the hotel from hell. Never fear. Ms N has a plan. And her guests—and staff—had better watch out…

---

FREE! Previously $2.99
CHRISTIAN/RELIGIOUS FICTION

Way of the Whale

by Linda Peters

---

Imagine feeling loved no matter what. Hidden in a darkened theme park display, a black and white whale is haunted by a scandalous past. When an innocent young orca appears in the holding tank beside him, the older whale has just one night to teach him everything he'll need to know to survive. But can a troubled killer whale find the courage to share his deepest secrets before it's too late?

---

FREE! Previously $2.99
App: Asphalt 9

---

Get it in gear and take on the world's best, most fearless street racer pros and become the next Asphalt Legend. Features the top roster of real hypercars, from renowned car manufacturers like Ferrari, Porsche, Lamborghini and W Motors. You're free to pick the dream car you need and race, drift and burnout rival speed machines across spectacular locations around the world.

---

FREE!
© 2020 Digital Media Revolutions Corp. All rights reserved.