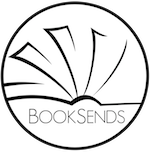 New Daily Bargain & Free Kindle Ebooks
Prices for the following books and apps are valid at the time of posting but can change at any time. Be sure to check product pages for current prices before purchasing.
This page is updated with the most recent deals by noon ET each day.
FREE BOOK OF THE DAY

Feast of Fates

by Christian A. Brown

---

Morigan lives a quiet life as the handmaiden, but when she crosses paths with Caenith, a not wholly mortal man, her world changes forever…

---

FREE! Previously $2.99
Farty Jargon

by Calamari Tales

---

Everything you want to know about farts (and lots of stuff you don't). A gross glossary mixed with flatulent facts!

---

FREE! Previously $2.99
The Diamond and the Rough

by Jason A. Anderson

---

Jean, a fiery, headstrong, redheaded ghost chaser, must face off against a malevolent entity in the decaying halls of a haunted asylum…

---

FREE! Previously $1.99
BESTSELLERS

kindleunlimited

An Unexpected Hero to Share Her Dreams

by Ember Pierce

---

When her mother is paralyzed in a riding accident, Pauline gives up on her own dreams to ensure her siblings are cared for. But the cost of her mother's treatment is crippling, and there's nothing Pauline can do to bring in more income…until she meets Harry, the son of her father's wealthy employers…

---

$0.99 Previously $2.99
FANTASY - URBAN/PARANORMAL

kindleunlimited

The Hybrid

by E.K. Frances

---

Sebastian is thirteen. He thinks he is just an ordinary alpha off to join the Academy to refine his skills, but 'the test' shows something different. It turns out he is a Hybrid—a Quad-brid to be exact—and will grow up to be the most powerful alpha in more than two millennia. Forced to join the Dark side of the Academy, Sebastian is faced with the ultimate decision of whether to embrace the Darkness…

---

$0.99 Previously $2.99
SCIENCE FICTION

kindleunlimited

Osprey Chronicles Complete Series

by Ramy Vance & Michael Anderle

---

What do you do if you wake up hundreds of light-years from home in a strange ship and someone is trying to eat you? Jaeger can't remember who she is or anything about her life, but she knows that's just wrong. Join Jaeger as she tries to remember her dangerous mission as she fights to save humanity…

---

$0.99 Previously $9.99
HORROR

Zoomers vs Boomers

by Sawyer Black

---

The Zoomers think they've been chosen to compete in a secret competition to win a million-dollar scholarship. But when they get to the site—the rundown building that used to be the Oakridge Academy—they discover that they're pawns in a brutal game of survival. As they search for a way out of the booby-trapped campus, Craig and his friends are hunted by three fanatical Boomers determined to prove that Generation Z embodies everything that's wrong with the modern world…

---

FREE! Previously $4.99
HISTORICAL

We Must Save Jepson!

by Mark Petersen

---

Britain's greatest bumbler and his extraordinary African expedition. Suspense! Murder! Tea breaks! H.R. Huxtable sets out to rescue a beleaguered British outpost. Despite oppressive jungle, cannibals, an oversexed female, and his own unhinged troops, he will succeed. Er…won't he?

---

$0.99 Previously $2.99
The White Cockade

by Mark James Miller

---

The story of the early days of the American Revolution and of the men and women caught up in it: Josiah, who doesn't want war but can't escape it. Hugo, once Josiah's best friend but now his bitter enemy. Mercy, who dreams of marrying Josiah. Walter, eager to fight the British. Alice, whose desperate love for Josiah knows no limits. Tarleton, the roguish, womanizing British officer…This is the story of people caught in historical forces that will change their lives.

---

FREE! Previously $5.99
LITERARY

The Age of Light Enshrined

by Zachary Ramsey

---

The year is 1895, an audience gathers in the darkened basement of the Salon Indien du Grand Café in Paris. What they see there will set a new age in motion…what they see there is nothing short of light enshrined…

---

FREE! Previously $9.49
NONFICTION

Till Death Do Us Part

by Edward Osuigwe

---

Did you know that every year, over 2. 3 million people get married in the United States alone and of those, roughly 45% are destined to fail? In this book, Edward O. Osuigwe spills the secret sauce on a successful marriage by interviewing over a hundred married couples over the span of three years. He asked them to provide insight into what has kept them from becoming that dreadful statistic. Now you can learn from their successes and failures…

---

$0.99 Previously $3.99
CHRISTIAN/RELIGIOUS FICTION

Northern Shore Intrigue Duet

by Lyn Cote

---

Beneath Northern Lights—After a life-altering event, Nick's one goal is to race his beloved Alaskan husky, Maddie, in the Lake Superior Apostle Islands Dog Sled Race. Megan adopts Maddie's pup, the runt of the litter, and soon helps "grumpy" Nick care for his dogs. Nasty pranks start. Megan and Nick draw closer as the danger mounts. Who's out to rob Nick and his huskies of the joy of the race? This duet also includes Uncertain Spring.

---

$0.99 Previously $6.99
MYSTERIES/THRILLERS

kindleunlimited

The Writer

by Tracy Thorne

---

A brutal attack ends Frankie Moretti's love affair with New York City, so she trades subways and high-rises for grape vines and rugged Central California shorelines, and speech writing for fiction. The sleepy beach town is the perfect new beginning for Frankie until she spins the drama meant for her pages into real life and has a tumultuous affair with a married man. And when she finds herself in the center of a murder investigation, there's no hitting the delete key…

---

$0.99 Previously $4.99
kindleunlimited

Broken

by Brooke Linford

---

When Amanda bumps into a strange man, she thinks nothing of it until she sees him again. And again. Wherever she goes, even at home—he's there. She tries to ignore him. But he doesn't like to be ignored. Amanda doesn't know who to turn to. She's just met Lucas, a man her friends believe is perfect. While she can't deny her attraction to him, demons from her past and present continue to haunt her. And she's not the only one with secrets…

---

$0.99 Previously $3.99
Sleight of Hand

by Mark Henwick

---

341 5-star reviews! Denver's brutal drug gangs want her dead, but there's no chance for her to hide away. Her PI business is already struggling to get by, and she has to take a job for a wealthy and notorious local businesswoman, Jennifer Kingslund. That's despite knowing the case will compel her to deal with the reason she had to leave the military's most secret Special Forces unit: she was bitten by a vampire, and there's no escape from that…

---

FREE! Previously $4.99
ROMANCE

kindleunlimited

The Companion and the Earl

by Rose Pearson

---

Miss Deborah Fullerton has been a companion to Lady Havisham for three years and knows all too well the lady's intention to marry her off to her son. However, upon meeting the gentleman, Deborah finds him rude, arrogant, and entirely selfish and declares that she could never imagine him as her husband. Unaware that she has been overheard, Deborah continues to behave just as a companion ought, oblivious to the fact that her words have stuck in the mind of Lord Havisham…

---

$0.99 Previously $2.99
Finding Lorena

by Michael Bartos

---

Imagine being able to jump back in time and do it all over again. That's exactly what happens to Connor Grace, a middle-aged divorced school teacher, who is hit by a car in downtown Charleston and wakes up as a teenager again in the late 1980s. Young again, he seeks out the woman who he knows will eventually become his first love, and sets out to right the wrongs of the past…

---

FREE! Previously $2.99
TEEN/YA

Cursed Academy

by Holly Hook

---

Klutzes and small-town girls don't find out they're descended from the Greek gods. They don't get taken to Olympian Academy to learn to hone their godlike powers. But when Giselle accidentally summons a void that almost eats her friend, it's done. Except she doesn't get sorted into Olympian, but to Cursed Academy, where the descendants of dark gods and the monsters from Greek mythology learn to serve their betters…

---

FREE! Previously $2.99
ACTION/ADVENTURE

Veterans Day

by Kendric Neal

---

During her Veterans Day inaugural cruise, America's newest warship, the $13 billion USS Valor Dayton, is hijacked and targeted against New York City, as only a group of grizzled war vets can stop it.

---

FREE! Previously $2.99
CHILDREN'S BOOKS

The Tortoise Meets the Elephant

by J.D. Parsons

---

Join Teddy T. Tortoise, the famed tortoise who raced the hare, on another adventure as he runs into an elephant who was an old friend! The Tortoise Meets the Elephant teaches young children that friends are forever. The elephant is happy to see Teddy and invites him to journey through the wild to meet his fascinating friends.

---

FREE! Previously $2.99
WOMEN'S FICTION

All We Keep

by Jacie Middlemann

---

A heart-stirring story about a woman's need to come home…and the unexpected surprises and challenges she finds when she gets there…

---

FREE! Previously $0.99
FANTASY - EPIC

Ember's Quest

by Kevin M. Penelerick

---

One man stands between the elemental forces seeking to destroy the world of The Division, but he lays sick and dying. Only his daughter, Ember, who has never set foot outside their kingdom can save him, but who can she trust? Pursued by monstrous elemental creatures, she sets out on a quest for his cure, only to discover it may not be what she believed it would be…

---

FREE! Previously $2.99
© 2022 Digital Media Revolutions Corp. All rights reserved.