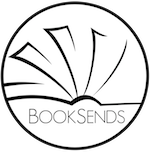 New Daily Bargain & Free Kindle Ebooks
Prices for the following books and apps are valid at the time of posting but can change at any time. Be sure to check product pages for current prices before purchasing.
This page is updated with the most recent deals by noon ET each day.
FREE BOOK OF THE DAY

American Warrior

by James Snyder

---

The year is 1961. A mysterious stranger comes out of the darkness to his rescue, and initiates a journey—an unforgettable odyssey.

---

FREE! Previously $4.99
Dreck

by Alex Grass

---

A post-apocalyptic Pittsburgh has become the epicenter of strange events. Strange events that Long War veteran, Frank Attanasio, is unwittingly tangled into.

---

FREE! Previously $0.99
BESTSELLERS

kindleunlimited

Daddy's Fake Fiancée

by Kelly Myers

---

He's an aging actor…a hot aging actor. And I'd be stupid to decline his tempting offer. The arrangement is simple…or so it seems. Chaz needs to be in the public eye to make himself known again. And what better way to do it than have a young fiancée by his side? That's where I come in. I'll admit it—the fancy perks are nice.

---

$0.99 Previously $3.99
FANTASY - EPIC

Rise of the Phoenix

by T. Isajanyan

---

When a prophecy brings a priestess to his humble home, Arme must abandon his tranquil existence to become the nation's only hope, a celestial warrior tasked with protecting an unborn child carrying an even heavier burden than he. Whispers of invaders threaten the safety of all, testing the bonds of love and the limits of honor, bringing forth the long-forgotten might of the heavens back into the world of mortals.

---

$0.99 Previously $5.99
Blood of the King

by Bruce Blake

---

A kingdom torn by war. A curse whispered by dying lips. A hero born against his will. Khirro never wanted to be anything more than the farmer he was born to be, but a Shaman's curse binds him to the fallen king and his life changes forever. Driven by the Shaman's dying words, Khirro's journey pits him against an army of the dead, sends him through haunted lands, and thrusts him into the jaws of beasts he wouldn't have believed existed.

---

FREE! Previously $4.99
FANTASY - URBAN/PARANORMAL

The Sightless City

by Noah Lemelson

---

Kidnapping. Enslavement. Murder. Those are only the tip of the iceberg when it comes to actions some will take to protect their interests in æther-oil, the coveted substance that fuels the city of Huile.

---

$0.99 Previously $8.99
The House of Crimson & Clover Set

by Sarah M. Cradit

---

Dive into the secret, ancient, powerful world of two New Orleans families, the Deschanels and the Sullivans. A sprawling dynasty. An ancient bloodline. A world of magic and mayhem.

---

$0.99 Previously $9.99
SCIENCE FICTION

The Price of Safety

by Michael C. Bland

---

When Dray Quintero learns his nineteen-year-old daughter Raven committed a heinous act, he covers it up to save her life. This pits him against the police he's respected since he was a child and places him in the crosshairs of Kieran, a ruthless federal Agent. To survive, Dray must overcome the surveillance system he helped build and the technology implanted in people's heads, for everyone has a microcomputer in their brain and computer-screen lenses in their eyes.

---

$0.99 Previously $3.99
kindleunlimited

Run Lab Rat Run

by Shawn C. Butler

---

The tests never stopped. When Media woke up after seizures or CPR, they just reset and started the tests again. You'll be fine, they said. You can take it. You're nearly indestructible. She knew it was a lie. Genetic test subjects like her usually died by thirty, and they always died in pain. But on her 21st birthday, she's given a chance to escape the lab. She just has to run in the deadliest race on earth so the company that owns her can do illegal off-book testing on her "product line."

---

$0.99 Previously $4.99
TEEN/YA

kindleunlimited

The Emerald of Viridian

by Claire Norsworthy

---

When she's awake, nobody sees her. When she sleeps, they all come out to kill her. Katie Edwards has always been a loner and an outsider, but after an epic humiliation at school, her life is about to change. That night, a heartbroken Katie falls asleep in her bed but awakens on an island paradise in another world.

---

$0.99 Previously $3.99
Cyber Teen Project

by D. B. Goodin & Mohamed Fouad

---

What if the lines between the real-world and the virtual were blurred? The online world of the Colossal Machine has always been an escape for Nigel and his friends. After months of inactivity, the teens decide to reunite for a gaming session when something inexplicable happens. Innocent fun turns deadly as the denizens of the Colossal Machine turn against Nigel and his party. In-game injuries manifest into real-life trouble. Magic is failing and is growing unreliable.

---

$2.99 Previously $3.99
ACTION/ADVENTURE

kindleunlimited

The Buckskin Chronicles

by B.N. Rundell

---

The power of a promise made and a promise kept is realized when Jeremiah Thompsett comes of age and accepts the responsibility of fulfilling his mentor's long-held dream. Raised by an escaped slave in the midst of the Arapaho nation in the Wind River mountains, he now must track down the slave catchers that killed his adopted father and stole their cache. The Vengeance Quest takes him and his companions through the mountains and across the nation to fulfill the promise of freeing the family of slaves held dear to his mentor and adopted father.

---

$0.99 Previously $3.99
NONFICTION

kindleunlimited

The Prepper's Long Term Survival Handbook

by Small Footprint Press

---

Do you want to know how you can save your life when the time comes? And make no mistake—the time when you and your loved ones' survival will depend on you will surely come. Climate change has brought on us an onslaught of natural disasters, and various life-threatening accidents in the cities are also on the rise. But it doesn't even have to go so far—crisis can hit at any time and place.

---

$0.99 Previously $4.99
kindleunlimited

Peace Be Shadow Work

by C.J. Perry

---

Feel overwhelmed by your thoughts and emotions? Struggling with the shame & guilt that has traumatized you? Or do you want to finally make peace with your Inner Child? In all honesty…We all experience the occasional bad thoughts that we think about ourselves, and or other people. But if you always feel that it gets a little too excessive, then you need to attentively analyze how these thoughts in your head are affecting you, and holding you back from the change in yourself you wish to see.

---

$0.99 Previously $3.99
CHILDREN'S BOOKS

kindleunlimited

I'm Seriously Joking

by Tom E. Moffatt

---

A seriously good way to get kids reading. With a whopping 500 original jokes crammed-full of puns and word-plays, this 230-page book will get kids reading and show them how much fun language can be. They'll even improve their vocabulary and thinking skills along the way. These clean family-friendly jokes are divided into fun categories, making them easier to find and share. Brief introductions from the author explain how the jokes were inspired and constructed, and over 100 hilarious illustrations bring the jokes to life.

---

$0.99 Previously $2.99
CHRISTIAN/RELIGIOUS FICTION

kindleunlimited

Black & White It Ain't Right

by Ed Hudson

---

We have a problem in this country that is of immense proportions and has existed for over 400 years when the only ethnic group of the many that have made America their home came involuntarily. Not only involuntarily but in chains as slaves who were considered property and less than human.

---

$0.99 Previously $4.99
Dead Man's Watch

by Kay DiBianca

---

Half-sisters Kathryn Frasier and Cece Goldman stumble into another mystery in this second book in the Watch series. When a former acquaintance of Kathryn's is accused of murder, she and Cece go on a mission to prove his innocence by finding the real killer. But things are never what they seem in this tangled web, and Kathryn's spunky determination to solve the mystery pushes her closer and closer to a deadly climax.

---

$0.99 Previously $2.99
MYSTERIES/THRILLERS

kindleunlimited

Murder in the Valleys

by Pippa McCathie

---

Ex-superintendent Fabia Havard is struggling with civilian life when a local girl is found dead. Out walking near the rain-swelled river running past her small Welsh town, she comes across the body of Amber Morgan. Fabia's police training tells her instantly that the death is the result of foul play. But no longer in the force, all she can do is call it in.

---

$0.99 Previously $2.99
One Kingdom Under Heaven

by Alastair Luft

---

In the year 2029, China attacks the United States. Retired Navy SEAL Malcolm Kwong survives the attack. His family does not. Vowing revenge, Kwong puts together a team to help him kill the President of China and leads them into China's Taklamakan Desert—the Desert of Death—in search of Ismail Khoja, a Uighur who nearly assassinated the Chinese President five years earlier. Together, they will either prevent a world war, or start one.

---

FREE! Previously $4.99
ROMANCE

kindleunlimited

Her Marine Next Door

by Aliyah Burke

---

My next door neighbor Parker Jax is not my type. He's covered in tats, rides a motorcycle, and his parties keep me up all night. The fact he's sexy as sin doesn't change the fact we are oil and water. I'm a quiet artist. He's a rowdy marine. I've got a broken heart. I'm convinced he doesn't have a heart at all.

---

$0.99 Previously $2.99
kindleunlimited

Forbidden

by Natasha L. Black

---

He's older and demanding. He's arrogant and infuriating. He's very much in charge. Exactly the kind of problem I don't need on my new job. I'm going to make this restaurant amazing. Even if I have to ignore my boss so I don't commit murder.

---

$0.99 Previously $3.99
Ryan

by A.L Long

---

Following the same routine, day in and day out, Charlie Winters was about to give up on getting the break she deserved. Things begin to look up when her brother Nick suggested she to come to New York to work at his landscaping company. Moving from the small town of Cedar Grove to the big Apple was everything Charlie dreamed of, until her brother witnessed a brutal murder, which put his life in danger.

---

$0.99 Previously $2.99
His Only Wife

by Melissa Brown

---

I didn't think I'd ever want to devote my life to someone. That is, until Brin. I was twenty-six years old the day she entered my life, just when I'd given up hope, just when I'd given up completely on having any shred of happiness in my pathetic excuse for a life. After years of indecision, self destruction and soul-searching, she found me.

---

FREE! Previously $0.99
HORROR

The Spirit in the Crypt

by Alexander Lound

---

When fifteen-year-old Jonathan Roberts goes out with his friends on a summer night, he doesn't expect to be forced to enter a crypt by Francis Everton. To be forced to look at skeletons decaying in their graves. To hear the voice, screaming at him. Screaming into his mind. Commanding him to leave.

---

FREE! Previously $0.99
HISTORICAL

The Turtledove

by Ashley Green

---

Imagine, its 1956—over a decade since the war ended. You're in London, and it's the worst year of your life. Your wife left you, you're dirt poor, and your best friend just moved to Germany. This is the cruel reality of Edgar Carlisle, at least in his mind.

---

FREE! Previously $0.99
LITERARY

To Cross an Ocean

by Chris Angelis

---

For Danny, a young American residing in Athens, Greece, life is all but an eternal present. Traumatized by the past and scared of the future, he leads an enigmatic existence sharing a rundown apartment with Yasir and Nazim, two illegal immigrants who try to continue their long journey to Germany. Danny's best friend is Sophia, a young British-Greek woman that clearly desires more than a friendship.

---

FREE! Previously $0.99
WOMEN'S FICTION

Janine, Eggs and Lemons

by Jesamine James

---

When Emily Palmer finds herself in the waiting area of the labour ward with an irate mother-to-be, she recounts the story of how she happens to be there, alone, to calm the situation.

---

FREE! Previously $0.99
© 2021 Digital Media Revolutions Corp. All rights reserved.