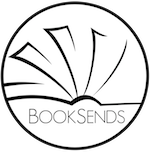 New Daily Bargain & Free Kindle Ebooks
Prices for the following books and apps are valid at the time of posting but can change at any time. Be sure to check product pages for current prices before purchasing.
This page is updated with the most recent deals by noon ET each day.
FREE BOOK OF THE DAY

Second Son

by Derek Blount

---

When Silas Kane—the ruthless second son of an infamous serial killer—escapes police custody, Eric embarks on a mission to recapture the monster.

---

FREE! Previously $4.99
The Haunting of Rachel Harroway Collection

by J.S Donovan

---

The discovery of a serial killer's burial ground rocks the peaceful town of Highlands, North Carolina.

---

FREE! Previously $0.99
Doña Graciaâ??s Gold Pendant

by Aharoni Regev, Michal

---

Doña Gracia's turbulent history comes to life, from age 12, when she is first told the secret of her forcibly converted family, to her escape from the terrors of the Inquisition.

---

FREE! Previously $3.99
BESTSELLERS

Dating the Irish Boss

by Annie J. Rose

---

First mistake was falling for him. Second mistake was sleeping with him. Third mistake was getting pregnant. Did I mention he was my boss too? Falling in love wasn't part of the plan. I was simply supposed to bartend and scope the place out. Until I got between the sheets with the pub owner, Patrick. My boss was wicked hot. I held out as long as I could. But eventually we couldn't avoid it anymore.

---

$0.99 Previously $2.99
FANTASY - EPIC

Asperfell

by Jamie Thomas

---

Only the darkest and most dangerous of Mages are sentenced to pass through the gate to Asperfell. Not one has ever returned. Briony never dreamed she might set foot in the otherworldly prison. She was, after all, neither Mage nor criminal. She was simply her father's little whirlwind—fingers smudged with ink, dresses caked with mud—forever lost in a book or the spirit-haunted woods surrounding her family's country estate.

---

$0.99 Previously $4.99
FANTASY - URBAN/PARANORMAL

kindleunlimited

I Fear No Evil Complete Series Omnibus

by Martha Carr & Michael Anderle

---

Wanted: Tomb Raider—No experience necessary. Requires Life Insurance. Will be working with deadly magical artifacts and killers. Shay Carson had a wake up call when a hitman was sent after her. Her previous profession was getting a bit personal. Then, life offered her a chance to disappear, and she did. What's a girl to do with a very specific set of skills?

---

$0.99 Previously $19.99
kindleunlimited

Wicked Gods

by D. N. Hoxa

---

My name is Morgan Caine, and I beat people up for a living. Trolls, nightwalkers, spellcasters, imps—you name it, I've probably kicked at least one of their kind in the teeth. Unfortunately for me, this isn't as cool as it sounds. I'm stuck in a world that almost looks like ours, but it's different. Very different. Alfheimr is ruled by the memory of dead gods, and chaos is the only order here. It doesn't help that the land is dying, because the magic that fuels it has all but disappeared. I got so comfortable in a routine that enabled me to survive that I stopped looking for a way out.

---

$0.99 Previously $3.99
SCIENCE FICTION

Zombie Fallout

by Mark Tufo

---

It was a flu season like no other. With the H1N1 virus running rampant throughout the country, people lined up in droves to try and attain one of the coveted vaccines. What was not known was the effect this largely untested, rushed to market, inoculation was to have on the unsuspecting throngs. Within days, feverish folk throughout the country convulsed, collapsed, and died, only to be reborn. With a taste for brains, blood, and bodies, these modern-day zombies scoured the lands for their next meal. Overnight the country became a killing ground for the hordes of zombies that ravaged the land.

---

$0.99 Previously $2.99
HORROR

Cinco De Zombie

by Albert Aykler

---

All zombies must die, but how could I kill my last friend on earth? Sid Singleton came to the El Coyote Gordo hoping for decent tacos and salsa fresca worthy of the name. Instead, he found zombies as zombie as any zombie ever zombied. Now it's up to him to find every last staggering flesh-eating fiend in the surrounding Coyote National Forest in order to stop this local infection from making the world into a great big apocalypse enchilada.

---

$0.99 Previously $2.99
kindleunlimited

Under the Wicked Moon

by Abe Moss

---

Spellbinding horror. This isn't your cozy, broomstick-riding fairy tale. When Maria Jenkins awakens late one night in her family's motel room and witnesses her younger brother, Michael, sleepwalking out into the desert moonlight, her family trip is plunged into a gruesome nightmare because the sprawling wasteland outside their door isn't nearly as lifeless as it seems.

---

$0.99 Previously $2.99
HISTORICAL

When We Left Cuba

by Chanel Cleeton

---

In 1960s Florida, a young Cuban exile will risk her life—and heart—to take back her country in this exhilarating New York Times bestselling historical novel from the author of Next Year in Havana, a Reese Witherspoon Book Club pick. Beautiful. Daring. Deadly. The Cuban Revolution took everything from sugar heiress Beatriz Perez—her family, her people, her country. Recruited by the CIA to infiltrate Fidel Castro's inner circle and pulled into the dangerous world of espionage, Beatriz is consumed by her quest for revenge and her desire to reclaim the life she lost.

---

$1.99 Previously $9.99
LITERARY

kindleunlimited

Arnold Falls

by Charlie Suisman

---

Spend time in the funny, oddball village of Arnold Falls, where larger-than-life characters deal with the smallest of problems. Somehow, it all comes out right in the end. Given the choice of go big or go home, nine times out of ten the townspeople of Arnold Falls will go home, get back into their house slippers, and forget about the whole thing, whatever the whole thing was this time. Tempests great and small (mostly small) are always brewing in this tiny, upstate hamlet where half of the residents are fighting to preserve Arnold Falls as it was in its red-light-district heyday, half are up to no good, and another half are sleeping it off. And that math is correct.

---

$0.99 Previously $5.99
NONFICTION

kindleunlimited

Hidden in Plain Sight

by Michael Iannini

---

Do you have a management role in a school and feel limited by what you can achieve? Do you yearn to collaborate with others to improve teaching and learning in your grade level, department, or school? Middle leaders, either through curiosity, career-mindedness, or even coercion, accepted a role that is poorly defined, has limited or no authority, and comes with a huge target for colleagues and senior leaders to set their sights on. Fortunately, there are proven strategies and tools to help middle leaders overcome the greatest of challenges to improving teaching and learning.

---

$0.99 Previously $2.99
CHRISTIAN/RELIGIOUS FICTION

kindleunlimited

Timeless Moments

by Michelle Kidd

---

What's hidden in the dark will be brought to light. When Jewel Wiltshire marries, she vows to love, honor, and obey. Little does she know that her husband's secrets will push her faith far beyond anything she can imagine. For two years she remains a prisoner until a mysterious stranger appears offering friendship and hope. Jack Vines has the Victorian home of his dreams—or so it seems until he discovers an intriguing beauty lurking in the shadows. Stunned, he finds they share the house but live a century apart. She is a prisoner of the past, shrouded in a world of dark mysteries.

---

$0.99 Previously $3.99
MYSTERIES/THRILLERS

kindleunlimited

Revenge at Idaho

by Jesse Storm

---

Tragedies were hard to forget and even harder to fully remember. Jos tried to not think about that fateful night that he lost his family. But with every step he took, he couldn't help but think that he was in the same place that he had been twenty years ago. Only now he had a carbine and two revolvers. He was eager to use them, in what was perhaps a misguided attempt for revenge. Jos knew that he was getting close, but he couldn't hear any voices near him. He made sure to be careful, his boots soft on the earth as if he was almost floating in the air and his finger resting on the carbine's trigger.

---

$0.99 Previously $2.99
The Prize

by Geoffrey M. Cooper

---

What does it take to win a Nobel Prize? Deceit? Fraud? Maybe even murder? When she finds a drug that has the potential to treat Alzheimer's disease, Pam Weller is certain she's made the discovery of a lifetime. But her success threatens the supremacy of Eric Prescott, a leading figure in Alzheimer's research, who sees his chances at a Nobel Prize slipping through his fingers. His lust for the prize and the accolades that come with it drive him to concoct a plot against Pam that threatens her career, her freedom, and even her life.

---

$0.99 Previously $1.99
kindleunlimited

Little Girl Unknown

by Emma Jackson

---

Southern born and bred, Paige Reese plans to escape the stagnant Eastern Shore of Virginia for a big city career. When Paige's daddy dies unexpectedly, she agrees to return home to take care of his funeral business. As the acting coroner and mortician for small town Eastville, Paige has plenty of time to resent her new life while trying to force a pleasant outlook for the locals.

---

$0.99 Previously $2.99
Justice for Belle

by Didi Oviatt

---

Ahnia has a dicey past. It's scratching under the surface; dying to get out. She's hit rock bottom. Broke and desperate to be on top again, she partners up with Mac: a man she hardly knows. He's utterly untouchable, and soon they are both in peril.

---

FREE! Previously $2.99
ROMANCE

All the Days After

by Carrie Thorne

---

Former SEAL. Warm, whiskey eyes. Irresistible grin…And, her best friend's heartbreaker brother. No problem, right? Sophie Jones has worked dang hard to get her life together after a rough start. She's got it all and wants to keep it that way as she settles into her new job in her new, serene hometown of Foothills, Washington where she can live the quiet life of an accountant…far from her vile, money-grubbing aunt. Trouble is the last thing Sophie wants.

---

$0.99 Previously $3.99
kindleunlimited

The Ex-Boyfriend Agreement

by Krista Wolf

---

One scorching hot ex-boyfriend. Two ripped, gorgeous business partners. Second chances were never meant to be this much fun. Imagine your hottest, most compatible ex-boyfriend showing up out of the blue with a sinful proposal: travel the world with him and his two gorgeous business partners…but only as their shared girlfriend.

---

$0.99 Previously $3.99
Paris Time Capsule

by Ella Carey

---

A treasure-filled apartment in Paris, and a secret kept for seventy years…the special fifth year anniversary edition of Ella Carey's classic Parisian novel. When New York photographer Cat Jordan discovers she's inherited the Parisian estate of a complete stranger- a Frenchwoman named Isabelle de Florian—her life is turned upside down.

---

$2.99 Previously $4.99
You Are My Everything

by Lorhainne Eckhart

---

Up and coming hockey rookie Michael Friessen has everything going for him: a future few could hope for, parents who are his everything…He doesn't want anything more until one weekend before he secures a spot with the Canucks, when he wakes up with a ring on his finger and the hottest, sexiest blonde sound asleep beside him.

---

$0.99 Previously $3.99
Alaska Awakening

by E.B. Sullivan

---

A luxury Alaskan vacation turns into horror for three couples, who find themselves captives on a remote island in Prince William Sound for a thirty million dollar ransom. If their children don't pay, their chances for survival are slim. In the middle of despair, there is hope, forgiveness, and love—for their children, themselves, and each other.

---

FREE! Previously $6.99
TEEN/YA

Be the Girl

by K.A. Tucker

---

Aria Jones is starting over. New postal code, new last name, new rules. But she doesn't mind, because it means she can leave her painful regrets behind. In the bustling town of Eastmonte, she can become someone else. Someone better.

---

FREE! Previously $0.99
ACTION/ADVENTURE

The Cerberus Effect

by Douglas Shea

---

Four years ago, a billion people dropped dead in an instant, and no one knows why. Some blame terrorism, others believe it was some sort of Biblical event, but most point the finger at the revived Ottoman Empire who became the world's leading superpower and plunged the globe into war immediately after the billion died.

---

FREE! Previously $3.99
CHILDREN'S BOOKS

Oh How I Wonder

by Marquise Elder

---

A story of a little boy who dreams of the stars. Late night at a neighbors house near you.

---

FREE! Previously $1.99
WOMEN'S FICTION

The Girl in the Front of the Room

by Mercedes Siler

---

River defines motherhood and femininity in this series of short stories.

---

FREE! Previously $0.99
© 2020 Digital Media Revolutions Corp. All rights reserved.