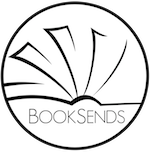 New Daily Bargain & Free Kindle Ebooks
Prices for the following books and apps are valid at the time of posting but can change at any time. Be sure to check product pages for current prices before purchasing.
This page is updated with the most recent deals by noon ET each day.
FREE BOOK OF THE DAY

The Ultimate Way to Become the Perfect Man

by Mark McCoy

---

It's time to take control of your life. Mark McCoy, CIA agent and chief commander in the agency's training academy, retired from his job after twenty-five years of non-stop action.

---

FREE! Previously $3.99
Hidden Secrets

by James Hunt

---

The recent abduction of a four-year-old girl may be linked to a thirty-year-old case. Jessica Donovan, the mother of the missing girl, will stop at nothing to bring her home.

---

FREE! Previously $0.99
BESTSELLERS

kindleunlimited

Uncertain Stakes

by Dan Petrosini

---

A woman with a lust for risk taking. She's missing, with more suspects than evidence. While investigating a cold case and juggling family obligations, Detective Luca finds himself at the center of the mysterious disappearance of Beth Wade. As he unravels the young woman's life, the list of suspects grows exponentially. A husband, a lover, a disgruntled client, an ex, a criminal, a loan shark—they all had motive to harm Beth, but the evidence against any of them is sketchy, at best. The truth seems just out of Luca's grasp, but he's determined to uncover the truth about what happened the night she vanished.

---

$0.99 Previously $4.99
FANTASY - EPIC

kindleunlimited

Escape

by Jada Fisher

---

Magic has returned, but the consequences may be worse than the benefits. An epic dragon riding adventure from Jada Fisher, author of the popular Brindle Dragon series. Blessed with a magic she doesn't understand, Ukrah must find her way in a world that doesn't always embrace her and her gifts. Accompanied by a talking bird and a strange young man who took her in, she must find the legendary dragon rider who saved the world from the Blight. Can Ukrah escape from those who would enslave her, or worse, and find the only person who can help her realize her destiny?

---

$0.99 Previously $2.99
FANTASY - URBAN/PARANORMAL

kindleunlimited

A Witch's Beating Heart

by Kasey Mackenzie

---

My twin Misty and I may have been brought up poor witch trash in the Gloaming's only trailer park, but our magic is strong as hell and we plan to take this shadow realm by storm now that we've graduated high school. We think our dreams have come true the day an engraved invitation to Eternal Academy arrives. The truth is that we've never been in more danger.

---

$0.99 Previously $3.99
HORROR

Everything Dies

by T.W. Malpass

---

The outbreak killed many and forced the rest to evacuate towns and cities. In the Midwestern United States, a refugee camp shelters hundreds of survivors from the harsh reality of the new world. But how safe are they? Some suspect that their military overseers aren't being completely honest with them. Others know more than they are willing to admit. The Graham family are about to have any semblance of security ripped away. Together with their new found allies, they will have to learn how to survive in the realm of the dead, where there's nowhere to hide and human flesh has become the ultimate prize.

---

FREE! Previously $4.99
ACTION/ADVENTURE

kindleunlimited

A Cowboy's Ride for Justice

by William Black

---

Young brash cowboy Buck Larsen is fed up and can't take it any longer. Everyone in Centerville, Texas is sitting back and letting a local cattle baron and his ranch hands call the shots for everyone, whether they like it or not. Most of them don't, but won't do anything about it. They're all paralyzed by fear. They refuse to act against the bullies, mis-named the Justice Rangers. That group threatens anyone they don't like with violence and unspeakable acts. Kidnapping and murder aren't below this violence gang, who hide their identities with masks.


---

$0.99 Previously $2.99
NONFICTION

Better off Bald

by Andrea Wilson Woods

---

Adrienne Wilson is a depressed, suicidal teenager—until the day she receives a diagnosis of stage IV liver cancer. Facing the fight of her life, Adrienne discovered just how much she wants to live. In Better Off Bald: A Life in 147 Days, Andrea Wilson Woods chronicles her sister's remarkable life, from the time she was born to the day she dies at age fifteen. Written like a journal, Andrea takes the reader inside her and Adrienne's journey explaining how she gained custody of Adrienne from their mother and how the sisters' relationship evolved over time.

---

$2.99 Previously $9.99
Conquering the Boundaries of Friendship

by Mark Roman

---

Men are at a disadvantage when it comes to forming relationships with other men. As boys, men are taught to suppress their emotions and to avoid vulnerability at all costs—to be winners and warriors. Mark Roman spent a year collecting interviews with men from dozens of countries around the world and found that these societal and cultural boundaries exist everywhere, and have created a male population that deeply longs for friendship, yet can't find it.

---

$0.99 Previously $6.99
The Irreverent Guide to Project Management

by Jason Scott

---

The stress of being a project leader can be enormous, having to deal with time and budget constraints, unforeseen obstacles, uneasy executive stakeholders, and a thousand other concerns. You need a tested and proven toolkit to ensure that every job in your portfolio is done absolutely right.

---

$2.99 Previously $9.99
Mission Possible

by Bruce Raabe

---

Family foundations are a huge part of the American tradition of giving. But in this era of onerous regulations and media scrutiny, foundation philanthropy is trickier to navigate than ever before. Complex family dynamics can combine to create a reality in which investing foundation assets becomes, confusing, stressful, and unrewarding. This experience should be gratifying and enjoyable for everyone involved—and it can be, with the right guidance, and by leveraging the expertise of a qualified investment professional.

---

$0.99 Previously $6.99
CHRISTIAN/RELIGIOUS FICTION

Callie

by Sharon Srock

---

She can't escape the mistakes of her past. Callie Stillman has done everything she can to bury the memories of a tiny, baby-sized coffin. She lives life one day at a time, basking in the love of a good man and doting on her grandchildren. Until she crosses paths with a little girl who is obviously in trouble—but tries to hide it. They can't trust anyone. Iris and Samantha Evans are living on borrowed time. Deserted, orphaned, betrayed, and deceived, they need rescuing in the worst way.


---

FREE! Previously $2.99
MYSTERIES/THRILLERS

Smoke and Mirrors

by Steve M

---

When you can't call the cops. Call Trunk. Someone is burning down meth cook-houses. Five houses and three charbroiled bodies so far. A vigilante out for justice is big local news. The crew that run the houses brings in Dennis Trunk. He has a history of figuring things out and he's not afraid of getting his hands dirty. He won't kill, unless he has to. Except for Andrew, he's been planning Andrew's murder since his ex-wife met the Navy Captain. Trunk goes over every detail of the plan again and again. It will be his masterpiece.

---

$0.99 Previously $3.99
Gram Croakies

by Sam Cheever

---

Sticks and stones can break my bones, but wrinkles can actually kill me. Just when I think I understand life, the Universe flings a magic booger at me. It just doesn't pay to think you've got a handle on things. For example, my favorite customer, Mrs. Foxladle, got into a simple disagreement with her book club friends over their obsession with youth and beauty. The next thing you know, they're all dead. Did Mrs. Foxladle kill them?

---

$0.99 Previously $3.99
The Complete Mystery Collection

by Michaela Thompson

---

Florida transplant Georgia Lee Maxwell doesn't take to Paris at first, despite the fact that she's at least leaving a no-good man and a hated job as a society editor. Now she's a Paris correspondent, thank you very much—a dream come true for any journalist. There's just a slight down side—she arrives in freezing rain, gets caught in a traffic jam caused by a bomb scare, and finds herself face down on a museum floor during a robbery.

---

FREE! Previously $9.99
The Olympus Project

by Ted Tayler

---

A man rescued from a watery grave by strangers. Headhunted because of his particular skill set; that of a super efficient stone cold killer. This brand new series covers the activities of a secret organisation which recruited the man they have named 'The Phoenix' as they send their agents across the world removing anyone who poses a threat to political or economic stability. We follow 'The Phoenix' as he exacts revenge and rights wrongs in his own inimitable style. Always a loner in the past, can he and his new colleagues work together as a team to prevent a terrorist cell from causing havoc in Central London?

---

FREE! Previously $2.99
ROMANCE

kindleunlimited

An Innocent Halloween

by Katy Kaylee

---

It's just one Halloween night. Seriously, what could go wrong? Turns out, everything. Alex Connor, the most eligible bachelor in the town. And me? An inexperienced doctor who has no time for filthy, forbidden relationships. But Alex seems…well…let's say…different. Com'on, this is not a good idea. Period. You wanna know why?

---

$0.99 Previously $3.99
Walking Sam

by Deanna Lynn Sletten

---

Love isn't always a walk in the park. Ryan Collier has lived a quiet life with his golden retriever, Sam, and two orange tabbies since the death of his wife nearly three years ago. Friends and family are encouraging him to move on and find someone new to share his life with, but Ryan feels he will never find someone he can love as much as his wife. Ryan reluctantly gives in and starts going out on weekends, and soon discovers that women have changed as well as the rules of dating. He's longing for a fulfilling relationship but the women he meets only want one-night stands.

---

$0.99 Previously $3.99
Cold Light of Day

by Toni Anderson

---

What happens when an FBI agent falls for the daughter of the most notorious spy in US history? Physicist Scarlett Stone is the daughter of the most notorious Russian spy in FBI history. With her father dying in prison, time is running out. Using a false identity, she gains access to the Russian ambassador's Christmas party, searching for evidence to prove her father's innocence. Former Navy SEAL, now FBI Special Agent, Matt Lazlo, is instantly attracted to Scarlett but when he discovers she lied to him about her identity, he hunts her down with the ruthless efficiency he usually reserves for serial killers.

---

$0.99 Previously $4.99
Bad Teammate

by June Winters

---

I'd do anything to get my hands on hockey's holy grail. But time's running out and I'm not getting any younger. Luckily, we've got our best shot at at the Cup in years, thanks to our newest player: a Russian phenom named Niko. As a seasoned vet, it's my job to mentor the wild rookie—which means letting him live with me. But my penthouse gets turned upside down when Niko's sister, Katerina, flies in for a surprise visit. I never even knew Niko had a sister. Thankfully, Katerina's nothing like her brother—she can actually speak English. She's cute, too.

---

$0.99 Previously $3.99
kindleunlimited

Brother's Best Friend

by Natasha L. Black

---

I need her by my side. The only problem?She's my best friend's little sister. I became a Dad overnight…and now my niece is my world. It isn't easy. In fact, it's lonely. Gone are the days of bachelor nights. I only want what's best for my niece and I. And that's Layla. Beautiful. Innocent. Wholesome. And wildly forbidden.

---

$0.99 Previously $2.99
Uncaged Love #1

by JJ Knight

---

Colt McClure is a rising MMA fighter out to prove that he has what it takes to be a champion. Jo is on the run from her one terrible mistake. When Colt drags Jo from a brawl with street thugs, he recognizes her potential as a female fighter. But as they begin her training, their desire for each other sparks a love affair that could jeopardize them both.

---

FREE! Previously $2.99
SCIENCE FICTION

Rumors of Glory

by Multiple Authors

---

Humanity has colonized over 500 planets under the not always benevolent administration of the Federation of Planetary States via the FED Army and Navy. Long standing grievances over economic exploitation by Earth-based companies has grown into a full scale rebellion and attempted secession by many of the more successful colonies. The Rebels believe a peaceful separation is possible. The FEDs believe an easy and swift military resolution is available. Both dreams of glory are shattered by the reality of a civil war that is rapidly escalating in scope and violence.

---

FREE! Previously $0.99
TEEN/YA

The Queen of Gold and Straw

by Shari L. Tapscott

---

Greta knows two things to be true. The first: trolls don't venture into the forest, especially during the day. The second: kings don't save peddlers' daughters from those trolls, and they certainly don't deposit them atop royal horses and personally escort them home. But sometimes, they do. And sometimes afterward, life gets very complicated.

---

FREE! Previously $3.99
HISTORICAL

Where the Secret Lies

by Malika Gandhi

---

A mansion (Haveli). A sealed door. A spirit. And a secret. Nineteen-year-old Arianna and her family travel from London to India for a lavish wedding. Excitement turns to bewilderment and then curiosity when strange things start happening within the Haveli walls. A sealed door opens and Arianna is given Anjali's diary, which recounts a romantic adventure that began during the bloody turmoil of partition in 1948.

---

FREE! Previously $2.99
LITERARY

Porcelain Faith

by Anthony Civiletti

---

James is a middle-aged high school teacher who is worried because of all the disturbing cultural changes that he sees taking place around him. He is very conservative and believes that homosexuality goes against God's law. Meanwhile, James' new girlfriend, Leah, a 34-year-old real estate lawyer, has a problem. Her former prom date, Daniel, has apparently been disowned by his ultra-conservative Lutheran pastor father because he is gay. Can Leah convince James to join her in helping Daniel to re-establish a relationship with his estranged parents?

---

FREE! Previously $2.99
CHILDREN'S BOOKS

Relay

by Roy Lieberman

---

Dad lost his keys again, and it seems that a team of minuscule machines is behind it this time. Russ saw it all and wants to tell Dad. However, Dad is suspicious, since the last incident ended with his slippers being found in the dishwasher.

---

FREE! Previously $7.99
WOMEN'S FICTION

Peril at the Pink Lotus

by Alice Simpson

---

There's a new dancing act down at the Pink Lotus Theater, but all is not well with the star of the show. In this first novel of the Jane Carter Mysteries, Jane contends with a vandalized shop, a kidnapping, a huckster who claims he can speak to the dead, a doll with seemingly supernatural powers, and a stolen diamond necklace. What do all these crimes have in common? It's up to Jane to find out.

---

FREE! Previously $2.99
© 2019 Digital Media Revolutions Corp. All rights reserved.