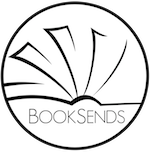 New Daily Bargain & Free Kindle Ebooks
Prices for the following books and apps are valid at the time of posting but can change at any time. Be sure to check product pages for current prices before purchasing.
This page is updated with the most recent deals by noon ET each day.
0
FREE BOOK OF THE DAY

A Hero Dreams

by Mark Ristau

---

After a traumatic incident at camp, Ricky's visions increase. A voice assures him he will be okay if he crosses the "threshold." But what lies beyond?

---

FREE! Previously $5.99
FANTASY - URBAN/PARANORMAL

kindleunlimited

The Lovely Deep

by Michelle Pennington

---

Narissa's not just any mermaid. She's a siren. She has the power to lure men into the sea, but all she wants is to live peacefully with them on land. Unfortunately, the mers are evolving and they're depending on her for human mates to keep their bloodlines pure. She knows a way out, but asking a favor of Poseidon is too great a risk. When she falls for River, a man who makes her feel wanted and whole, she decides it's worth the risk.

---

$0.99 Previously $2.99
Lightning Blade

by D.N. Erikson

---

109 5-star reviews. When the FBI releases supernatural bounty hunter Ruby Callaway after 20 years, the terms are simple: put down the necromancer killing public officials in return for amnesty. But then the necromancer plunges a blade through her heart, and Ruby reawakens at midnight, back in jail. Alive. Which means one thing: the necromancer has thrust the world into an endless time loop that only he and Ruby can see. And Ruby is the only one capable of stopping him.

---

FREE! Previously $2.99
Urban Mythic

by Multiple Authors

---

Want a little magic in your life? Ever wished faeries were real or for your own personal djinn? Then these thirteen worlds of action, adventure, humor, and romance are for you. Join the freshest voices in urban fantasy and paranormal romance as they bring magic into your life in the form of gods, demons, djinn, faeries, werewolves, and more.

---

FREE! Previously $9.99
SCIENCE FICTION

kindleunlimited

The Legacy Builder

by Ember Lane

---

Virtual Reality is the latest portal to fantastical, magical lands, waiting to be explored. Enter the intricate land of Barakdor, where all is not what it seems.
Would you go full immersion? What if you had to? What if our Earth was dying and it was your only means of escape? For Lincoln and Alexa, it's a no brainer. Go full VR while escaping their dying Earth, or perish with it. But have Earth's problem's followed them?

---

$0.99 Previously $3.99
TEEN/YA

The Rules of Rebellion

by Amity Hope

---

Leo Zimmerman has had a crush on his curvy friend Kylie Jenkins since forever, so when he discovers the girl with a flair for candy making has a newfound plan to rebel against her overbearing parents, he's determined to be the one to help her carry it out. Who better than himself to show her the ropes of letting loose? But Leo's got a secret that could change everything between them, and it's only a matter of time before it comes to the surface.

---

$0.99 Previously $2.99
HORROR

kindleunlimited

The Dark Man

by Desmond Doane

---

246 5-star reviews! Ford Atticus Ford, former host of the hit ghost-hunting reality show Graveyard: Classified, has more than a few regrets—especially after young Chelsea Hopper was attacked by a demon. Assisting police departments by conducting paranormal investigations now provides Ford with an ounce of redemption, but it will never be enough. What occurred on that long-ago Halloween night was unforgivable, and Ford, chasing ratings and stardom, let it happen…

---

$0.99 Previously $7.99
kindleunlimited

Haunted House Dread

by Carrie Bates

---

Four complete haunted house stories for one low price! You'll love these 4 scary and creepy horror stories complete with horrifying ghostly encounters, terrifying evil spirits, attics that you don't want to enter and noises that wake the dead. Evil resides in all of these places, each with its own grisly past. If you love ghostly encounters, you'll love Haunted House Dread.

---

$0.99 Previously $2.99
NONFICTION

kindleunlimited

The Time Miracle

by Jean Paul Zogby

---

Did you know the odds were against you being born? But you made it! Your prize is a certain number of seconds, minutes, hours, and days you are given to live. How are you going to spend your time 'winnings'? Over the course of your lifetime, you will spend 26 years sleeping, 3 years eating, 2 years in the bathroom, and 4 years driving!…the list goes on! What's left for you to enjoy life is just 7 short years! But what if you could change that?

---

$0.99 Previously $3.99
WOMEN'S FICTION

Blood & Water

by Katie O'Rourke

---

Tucson, Arizona is a place for runaways, and Delilah arrives on her brother's doorstep with a secret. She hasn't seen him in five years. He ran away from their family long ago for reasons no one talks about and she still doesn't understand. The stress of raising his teenage daughter alone sometimes makes David envious of his deliberately childless friends, Tim and Sara, but they're runaways too, harboring secrets of their own.

---

$0.99 Previously $2.99
MYSTERIES/THRILLERS

kindleunlimited

Gewglit

by Tom Ingram

---

Peter Bigelow, a Silicon Valley titan with billions dedicated to the quest for Artificial SuperIntelligence, focuses on the potential of the data compression algorithm and whisks a group of interested people away to his private Caribbean Island where his peerless supercomputer, named Gewglit. With his guests' help, Bigelow supplies the algorithm to Gewglit, providing the machine with the last tool it needs to achieve its overriding objective: the singularity. Can anything stop it?

---

$0.99 Previously $4.99
The First Shot

by E.H. Reinhard

---

229 5-star reviews! When Tampa homicide lieutenant Carl Kane is called to a crime scene at an old abandoned factory, he finds more bodies than leads. Three drug dealers have been shot to death—not an uncommon sight. The problem lies with the pair of middle-aged women found at the same location. As the lieutenant tracks down the few leads, he finds himself face-to-face with someone that "armed and dangerous" doesn't even begin to describe.

---

FREE! Previously $3.99
ROMANCE

The Score

by Elle Kennedy

New York Times Bestselling Author

---

587 5-star reviews. With graduation looming, Allie still doesn't have the first clue about what she's going to do after college. To make matters worse, she's nursing a broken heart thanks to the end of her longtime relationship. Wild rebound sex is definitely not the solution to her problems, but gorgeous hockey star Dean Di Laurentis is impossible to resist. Just once, though, because even if her future is uncertain, it sure as heck won't include the king of one-night stands.

---

$0.99 Previously $4.99
Draw Me In

by Ash Hosking

---

Aela is a shy and quiet, University student with her future mapped out and doesn't think she could be happier—unless maybe if the hot guy she's crushing on from the gym would notice her existence. Not that she has time for a guy right now…Until their two worlds collide, quite literally, and a fateful mishap ensures nothing will ever be the same again. Will they find a way to overcome their obstacles?

---

FREE! Previously $2.99
FANTASY - EPIC

Broken Faith

by Brandy Nacole

---

Kayson is a Fallen Angel who has spent decades running from the Hell Hounds while searching for something that no one else believes can be so, not even God. Kayson is determined to find a Blood Child. But when a hound finds Kayson first, he is sure his end has come. But Kayson, Sabrina and Emma are unlikely allies, thrown together by chance to fight against the most powerful creatures of the underworld in order to follow their world-changing quest.

---

FREE! Previously $1.99
ACTION/ADVENTURE

Outrunning the Hunter

by Kyona Jiles

---

Kamielle is being hunted. With her mob-involved husband on her trail, she goes from Chicago to Oakland and thinks she has finally found peace…until someone tries to kill her. Again. FBI Agent Michael Carter isn't looking for a woman to complicate his world. He's looking for a serial killer who preys on prostitutes during the full moon. What he finds is a woman who seems to have a past she can't get away from. When she almost dies, he becomes her savior.

---

FREE! Previously $1.99
HISTORICAL

Cease Firing

by Mary Johnston

---

A Confederate artilleryman from Virginia, Richard Cleave was in Chancellorsville when Stonewall Jackson lost an arm—and eventually his life—to a bullet fired by one of his own men. Now, Cleave is on hand for the long and devastating siege of Vicksburg, a major turning point in the war. When Lee loses his confrontation with Grant at Gettysburg and the Army of Northern Virginia begins its tortuous retreat south, all appears lost for the Confederacy.

---

FREE! Previously $0.60
LITERARY

A Tale of Two Cities

by Charles Dickens

---

9,912 5-star reviews. A Tale of Two Cities by Charles Dickens has sold more copies than any other individual book in history. Almost twice as many as the first Harry Potter book. Over two hundred million copies and counting. The novel depicts the plight of the French peasantry demoralized by the French aristocracy in the years leading up to the revolution.

---

FREE! Previously $0.99
CHILDREN'S BOOKS

Bread N' Butter

by A. J. Cosmo & Angela Pearson

---

Something's rotten in the kitchen that always stinks. Luckily there's Bread and Butter, Private Rye, to wok the streets and keep the bad eggs in check. When a sweet stalk of broccoli comes to Bread with her troubles the duo finds themselves in a stew of intrigue. Do they have what it takes to solve the case or will they wind up toast?

---

FREE! Previously $0.99
CHRISTIAN/RELIGIOUS FICTION

More than Friends

by Autumn Macarthur

---

Catriona Maclean is determined to give the special needs children in her Edinburgh church a seaside day out. She's a nurse, her older brother is disabled, and she knows just how tough that can be for a family. But when a last minute hitch means she must call on the man she's been secretly in love with since her teens for help, only her promise to God will carry her through.

---

FREE! Previously $2.99
BESTSELLERS

The Forgotten Girls

by Sara Blaedel

---

In a forest, a ranger discovers the corpse of an unidentified woman. A large scar on one side of her face should make the identification easy, but nobody has reported her missing. When she releases a photo to the media, an older woman phones to say that she recognizes the woman as Lisemette, a child she once cared for in a mental institution many years ago. Something more disturbing is discovered: Lisemette had a twin, and both girls were issued death certificates over 30 years ago.

---

$2.99 Previously $7.99
App: Sweet Baby Girl Mermaid Life

---

Dive into the magical underwater world and learn about the secret life of cute and friendly mermaids…and a merboy!

---

FREE!
© 2018 Digital Media Revolutions Corp. All rights reserved.