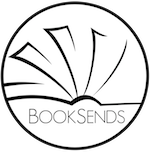 New Daily Bargain & Free Kindle Ebooks
Prices for the following books and apps are valid at the time of posting but can change at any time. Be sure to check product pages for current prices before purchasing.
This page is updated with the most recent deals by noon ET each day.
FREE BOOK OF THE DAY

Dad Rules

by Treion Muller

---

We all know kids don't come with a manual and so far there's no app for fatherhood, but that doesn't mean you should parent empty-handed.

---

FREE! Previously $0.99
FANTASY - EPIC

kindleunlimited

Of the Blood

by Cameo Renae

---

Raised in a war-ravaged continent, temptation comes to Calla Caldwell in the form of a charming and mysterious stranger. Giving in to his intimate seduction, her world is forever changed by a single bite. Calla quickly learns the handsome stranger is vampire prince, Trystan Vladu. His bite was an attempt to claim and save her from a plot of vengeance generations in the making. However, the claws of that ancient vendetta are scraping ever closer.

---

$0.99 Previously $3.99
The Watermight Thief

by Jordan Rivet

---

Welcome to Pendark, a city of murky canals, brutal gladiator fights, and sorcerers who feud over access to the silvery magical substance known as Watermight. Tamri is a scrappy magic thief who's trying to get her grandmother out of this festering swamp of a city. But when a quick score involving a dragon goes wrong, she's shipped off to a distant mountaintop kingdom where the legendary Fire Queen is starting a school for magic wielders.

---

FREE! Previously $3.99
FANTASY - URBAN/PARANORMAL

kindleunlimited

Assassin's Blood

by Marina Finlayson

---

Prisoner. Pupil. Puppet. Which one am I? Maybe all three. All I wanted was to keep my head down, avoid the fae nobles who sneer at my half-human blood, and spend time with the few friends who don't care about my heritage. Then the notorious Night Vipers killed one of those precious friends. I'm determined to make the assassins pay, but my plans for revenge backfired, and now I have a choice.

---

$0.99 Previously $2.99
Metroplex Fantasy

by L.T. Edwards

---

All Elijah wanted was to pass his classes. But now a crazed Warlock from a different realm is destroying his world. Can he defeat him and bring the modern world back to normal? Elijah Edge is just a normal teenager, worried only about his classes. For him, life couldn't be more mundane. That, however, quickly changes when a mysterious portal opens above the Metroplex. Spilling from its mouth is a crazed Warlock and his band of skeleton warriors, vicious knights, and dragons.

---

$0.99 Previously $2.99
ACTION/ADVENTURE

Caped

by Darius Brasher

---

The best time to kill a superhero is before he becomes one. Scrawny seventeen-year-old Theodore Conley shocks himself and everyone else by tossing three big bullies around like they are wads of paper and Theo is aiming for the trash can. Now that he has superpowers, suddenly everyone expects Theo to do great things. He doesn't want to do anything great, though. It's too much work and too dangerous. Unless it's safe and involves Theo finally getting a girlfriend, he's not interested.

---

$0.99 Previously $4.99
NONFICTION

Make Money as a Podcast Producer

by Multiple Authors

---

Imagine if you could create a dream job doing something you love from the comfort of your home. Imagine trading the nine-to-five, bossy managers and tricky workplace politics for flexibility and more time with your kids in a rapidly growing industry. Perhaps you're new to the world of podcasts and curious to learn more about the latest online marketing trend. Or maybe you're a regular subscriber and keen to learn what goes on behind the scenes of your favorite shows. Or perhaps you've been seriously considering launching your own freelancing career as a podcast producer but don't know how to get started.

---

$0.99 Previously $4.99
Empower Your Success

by Scott Allan

---

Are you tired of failing and watching others succeed? Are you prepared to do whatever it takes to live that life you dream about? If so, it's time to take control of your life and learn the best pragmatic strategies for achieving unlimited success. Bestselling author and personal development leader Scott Allan combines pragmatic exercises for supercharging your life and designing the success you want.

---

$0.99 Previously $4.99
CHRISTIAN/RELIGIOUS FICTION

Cowboy Ranch

by Jenna Hendricks

---

A detective's daughter. A rugged rancher. Can they track down cattle rustlers and lasso love? Callie Houston needs a break from misery. But when her car breaks down on her way to a rodeo, she finds herself stranded in small-town Montana. Praying that God has a plan for her misfortune, she's flattered when two handsome brothers offer their ranch for the night. Luke Manning isn't sure he's ready to settle down. But when he and his brother stumble across a woman down on her luck, neither hesitates to compete for the beauty's affection. But if he wants to win her heart, he must prove he's different from the shallow men of her past.

---

$0.99 Previously $3.99
Northwest Counter-Terrorism Taskforce Set

by Lisa Phillips

---

Just another Friday night. Or is it? Homeland Security Agent Dakota Pierce is in the Washington backwoods to sniff out domestic terrorism. DEA rookie Josh Weber and his dog show up to uncover a mystery of their own. When a young woman's body is discovered, everything points to a local militia.

---

FREE! Previously $17.99
MYSTERIES/THRILLERS

Remember My Name

by Laurencia Hoffman

---

Dark and twisted secrets mar Shane Coulter's skin, and darken his fragile heart. Yet he keeps his nightmarish truth hidden from all those he holds dear with a smart mouth and abrasive attitude. His first love, Callan Reid, refuses to accept Shane's tough exterior. Convinced something truly horrific lurks beneath Shane's defenses, Callan vows to uncover the truth.

---

$0.99 Previously $3.99
Death Is Always a Resident

by Lorraine Jeffery

---

Jan Myers has dedicated her career to helping the elderly. But after one of the elderly residents under her care mysteriously dies, Jan's career, her daughter, and everything she loves is suddenly in jeopardy. It's up to Jan to piece together the clues and find out what happened before it's too late.

---

FREE! Previously $2.99
ROMANCE

SEAL's Babies

by Katie Knight & Leslie North

---

Meet William, Preston, and David, three small town SEALs who are back from active duty and completely blindsided by love. William is heart-achingly lonely until he becomes the guardian to triplets and finds himself falling for their fiercely protective nanny. David, our hero in The SEAL's Baby Deal, never wanted kids, but he agrees to be his BFFs baby daddy, never expecting to discover he's loved Ele all along—and that being a father is his new happy place.

---

$0.99 Previously $7.99
Marauder

by Bella Di Corte

---

He stole my heart out of revenge. There was one thing I always thought was mine to give: my heart. I never imagined a marauder would steal it out of vengeance—vengeance that had nothing to do with me. His greatest enemy happened to be the man in love with me, and somehow I became nothing but a pawn. I was no damsel in distress, though. More like an archer, ready to battle.

---

$2.99 Previously $3.99
kindleunlimited

Forgive Me

by Susan Warner

---

She's been abandoned. He's been abused. Healing is just one kiss away. Fiona Dunn's town is in crisis. Rolling Springs desperately needs an adult learning center to reeducate their struggling workforce. Fiona desperately needs to trust someone to help make that happen. But history has made trusting others nearly impossible. Lincoln Chase vowed never to return to the small town where he was bullied and misunderstood. He's worked his way up in the world, and now, as a techno-millionaire, he makes his own decisions.

---

$0.99 Previously $3.99
Always

by Leeanna Morgan

---

Mallory Fraser is a U.S. figure skating champion. After a tragic accident she moves to Montana, determined to put her past behind her and protect the people she loves. When the mystery surrounding her accident follows her to Bozeman, she needs help to find the truth. After living most of his life in one battleground after another, Grant Byers craves normal. He's a cattle rancher, Search and Rescue volunteer, and a former Navy SEAL. He's not looking for trouble, but when he meets Mallory, he knows trouble has found him.

---

FREE! Previously $4.99
SCIENCE FICTION

Alien in a Small Town

by Jim Cleaveland

---

It is The Future, and the Mennonites of rural Pennsylvania live much as they always have, while the world around them has changed enormously. Indira left this place years ago to travel the Earth and beyond, but now for personal reasons she has returned. It is here, of all places, that she encounters "Paul" (his real name unpronounceable), a lumbering, stone-skinned, yet soulful alien who has now settled on Earth as penance for a crime he committed long ago. This is their story.

---

FREE! Previously $0.99
TEEN/YA

Demons

by Heather Frost

---

Kate's life is far from normal. She can see Auras, her boyfriend is immortal, and her powers make her a target. But now that the Demon Lord is hunting her, things are about to go from dangerous to truly deadly.

---

FREE! Previously $2.99
HORROR

The Decline

by Christopher Jessulat

---

The outbreak devastated entire nations; what little hope would be found here? It has been weeks since the First Wave broke, and a woefully unprepared mankind has steadily lost ground to the tide of infected. Overwhelmed by the sheer number and ferocity of the afflicted, the official response has abandoned its inland posts and collapsed back to the last line of defensible terrain.

---

FREE! Previously $0.99
HISTORICAL

Sea Captain's Promise

by Joyce A. Scott

---

When Thomas Quinn is eight-years-old, he asks a promise of an Irish sea captain: "If ever I should become like me father will you dunk me under the water 'til I cannot breathe? Will you, sir, please?" The captain agrees. Ten years later, Thomas is kidnapped and taken out to sea. But it isn't until he finds out who he really is that Thomas' restless soul finds its way home.

---

FREE! Previously $0.99
LITERARY

Winterheart

by Terri Tiffany

---

A chance meeting with a free-spirited woman sends Penny Hope on an emotional journey that includes a homesick Lab, a pregnant girl, and an upstart bakery. But will her new-found courage in Winterheart bring her great joy or destroy her?

---

FREE! Previously $0.99
CHILDREN'S BOOKS

Emily's Perfect Christmas Tree

by Catherine Christensen & Jane Delve

---

This year, Emily has just one wish: to find the perfect Christmas tree. She looks at every one, but nothing seems quite right. None of them are perfect. Then suddenly the magic of Christmas helps her see what's truly important.

---

FREE! Previously $2.99
WOMEN'S FICTION

Cocktails at Le Carmen

by Isabelle Andover

---

When job cuts at Chloe Saddler's London communications firm result in an unexpected transfer to Paris, she leaves behind everything she knows, including her boyfriend Scott, to start a new life in the City of Light. Getting to grips with La Vie Parisienne and keeping a long-distance relationship afloat is not made any easier by the culture shock.

---

FREE! Previously $0.99
BESTSELLERS

The Warehouse

by Rob Hart

---

Cloud isn't just a place to work. It's a place to live. And when you're here, you'll never want to leave. Paxton never thought he'd be working for Cloud, the giant tech company that's eaten much of the American economy. Much less that he'd be moving into one of the company's sprawling live-work facilities.

---

$1.99 Previously $7.99
© 2020 Digital Media Revolutions Corp. All rights reserved.