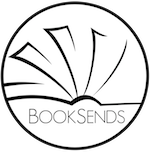 New Daily Bargain & Free Kindle Ebooks
Prices for the following books and apps are valid at the time of posting but can change at any time. Be sure to check product pages for current prices before purchasing.
This page is updated with the most recent deals by noon ET each day.
FREE BOOK OF THE DAY

The King's Seer

by L.S. Bethel

---

Wake up. Check. Take shower. Check. Get car fixed. check. End up in an ancient feudal society where kings and warlords run the show. Wait. What?

---

FREE! Previously $2.99
FANTASY - EPIC

kindleunlimited

Rise of the Morrigan

by Theophilus Monroe

---

When the Dagda took three girls and combined them into a single goddess—that he might have for himself a divine wife—he thought she'd be an obedient sub-deity and an extension of his rule. But the Morrigan is subservient to no man, no matter how powerful a god he fashions himself to be. If she is to rule, however, she must do more than defy the god who made her—she must lay her claim on the Otherworld…

---

$0.99 Previously $2.99
FANTASY - URBAN/PARANORMAL

kindleunlimited

Dark City

by Kit Hallows

---

My name's Morgan Rook. I guess you could call me a Supernatural Detective, Undercover Agent, the guy that takes out the trash and cleans up the messes people want to ignore. Mostly, it means I take out nightmares, demons and werewolves. You know, the things that go bump in the night. We call them Nightkind. Still, I'm ready to retire, find some sunny beach with pretty women, a few stiff drinks, and forget the Nightkind even exist. Talk about wishful thinking…

---

$0.99 Previously $2.99
SCIENCE FICTION

kindleunlimited

Auxiliary: London 2039

by Jon Richter

---

The silicon revolution left Dremmler behind but a good detective is never obsolete. London is quiet in 2039—thanks to the machines. People stay indoors, communicating through high-tech glasses and gorging on simulated reality while 3D printers and scuttling robots cater to their every whim. Mammoth corporations wage war for dominance in a world where human augmentation blurs the line between flesh and steel…

---

$0.99 Previously $2.99
kindleunlimited

Star Scavenger

by GJ Ogden

---

After his father died, Hudson vowed to turn his life around. He quit freelancing as a starship pilot and joined the Relic Guardian Force as a 38-year-old rookie. That was a big mistake. Hudson will soon discover that some alien relics are best left buried. One decision can change the course of an entire civilization. One discovery can change your life. This set includes Guardian Outcast, Orion Rises, Goliath Emerges, Union's End, and The Last Revocater.

---

$0.99 Previously $7.99
Quantum Dream

by Gadi Migdal

---

In the thirty-ninth century, an agricultural society grows crops in large nests populated by genetically engineered insects. Each nest is ruled by a queen who is served by a human representative responsible for the administration of her realm. Nola is a young woman whose entire life has been devoted to this purpose. Now, the queen of her nest is about to die, and her destiny must also herald Nola's demise…

---

FREE! Previously $2.99
ACTION/ADVENTURE

kindleunlimited

An Evil Trade

by Kenneth Eade

---

Robert Garcia, a dangerous and unfeeling assassin of jihadist terrorists, has been exalted by social media as "Paladine", a living paladin whose mission is to rid the earth of evil for the betterment of mankind. In this installment of the series, Paladine's pseudo-protogee, Ayisha Cullen, convinces him to help crack open the ISIS organ trafficking trade which leads to a new assignment that could be the end of both of them…

---

$0.99 Previously $4.99
HISTORICAL

kindleunlimited

Sword of Empire

by Richard Foreman

---

171 AD. Rome is at war with the northern tribes—and is yet to win a significant battle. Aurelius has despatched an officer in the Praetorian Guard, the centurion Gaius Maximus, to escort the son and daughter of a powerful German tribal chief back to their village through enemy territory—in hope of arranging an alliance with Rome. But Maximus, to complete his mission, must contest with enemies at home, as well as abroad. This set includes Praetorian, Centurion, and Emperor.

---

$0.99 Previously $2.99
kindleunlimited

The Queen's Spies

by Steven Veerapen

---

A Dangerous Trade—Rebellion stirs in Elizabeth's England. In the bleak midlands, Mary Queen of Scots has begun a long imprisonment. Plots and counter-plots swirl around her. In the earl of Shrewsbury's crumbling castles, the captive queen hopes for rescue. At the heart of the earl's household is Jack Cole, a haunted and secretive figure with a dark past…This box set also includes Divided Loyalties and the Last Judgement.

---

$2.99 Previously $5.99
kindleunlimited

The Lost Heiress of the Ruby Valley

by Felicity Wells

---

When Nate, a friend of the family, shows up and tells Joy he believes she is the daughter of a rich businessman, Joy is amused and dismisses the idea as absurd. But when a sinister creditor threatens her life, she knows she must take the protection that being the lost heiress would provide her—which, unfortunately, involves honoring a betrothal that was made before she was one year old…

---

$0.99 Previously $2.99
CHILDREN'S BOOKS

Waverly and Bobby Take New York City

by Angela Lindsey

---

Waverly and Bobby's first field trip is full of fun and surprises. From magical museums to wizardry conventions, there's something new on every page. A few unexpected lessons pop up along the way. As Waverly, Bobby, and their friends navigate magic in the Big Apple, they discover new secrets about magical history. But magic isn't always what it seems. Some spells are dangerous, and some magical artifacts are best left alone…

---

FREE! Previously $3.99
WOMEN'S FICTION

kindleunlimited

All the Little Secrets

by D. Thrush

---

Is this her last chance? When Vera runs into her old boyfriend, it breaks open the past. Things had ended badly, but Brad seems genuinely happy to see her. He had been The One, and now he seems more interested than ever. There's just one problem…he's married. Is it wrong when she was with him first? YES, says her best friend. Don't be the other woman in a love triangle. But things are not always black or white…

---

$1.99 Previously $1.99
MYSTERIES/THRILLERS

The Soloist

by Donald Gates

---

He's a Finnish soldier who, in response to the invasion of his homeland in 1939, cut down scores of enemy troops while acting on his own behind Red Army lines, then went on to join a Waffen SS brigade in order to personally wage war deep inside Russia. Now, in December of 1944, he is in Manhattan, sent by Nazi Germany to pave the way for an operation which, if successful, will claim the lives of tens of thousands of Americans.

---

$0.99 Previously $2.99
Endless Evil

by Amanda Feyerbend

---

523 5-star reviews! Everyone wanted to believe that the first attack was just a random act of violence. Then a second victim is found. The two women share similar wounds, and Detective Alex Gray can't deny the connection. Someone is hunting down young women to fulfill their macabre fantasies. Then they make a mistake and leave a witness behind…

---

FREE! Previously $0.99
ROMANCE

Allure of the Vampire King

by Bella Klaus

---

I'm no one—just a magic-less woman who fled the supernatural world after being dumped and humiliated by the most powerful vampire in Britain. He made me a laughing stock, a cautionary tale. I had no choice but to leave. That was a long time ago. I got over the betrayal. Now, I'm on the mend. But when an assassin tracks me down to London, claiming that a deadly power thrums beneath my veins, only one person is strong enough to save my hide…

---

$0.99 Previously $3.99
kindleunlimited

Maverick Heart

by Natalie Bright & Denise F. McCallister

---

Georgia girl Carli Jameson inherits a Texas cattle ranch from grandparents she never knew. After much thought, she makes the courageous decision to pack up her life and move to Texas to run the ranch. She forges ahead into a new life filled with uncertainty and along the way discovers a ranching community that becomes the family she never had. Can a fresh start erase the troubles of her past?

---

$0.99 Previously $2.99
kindleunlimited

The Billionaire's Marriage Contract

by Melody Archer

---

A car accident has left Jack Stevenson haunted by the death of his wife and unborn son. Suffering with deep scars both physically and emotionally, he's hardened his heart to love. Folks across their small town, know him as the Beast. He keeps to himself, hidden in his family home content to stay away from people. Without warning, all of that changes when Jack learns that his Great-Grandfather's will stipulates he must marry by his 27th birthday to receive his inheritance…

---

$0.99 Previously $3.99
kindleunlimited

Enemy Dearest

by Winter Renshaw

---

I loved him. I lost him. And now he's back. August Monreaux was a stormy sea of a man, the dark between the stars, an electric chill cutting through a crowded room—all wrapped into one wicked, beautiful package. He was also off-limits. My entire life, I was kept a safe distance from the notoriously virulent Monreauxs, banned from so much as breathing the same air. And like the good daughter I was, I obeyed those rules. Until the one time I didn't…

---

$0.99 Previously $4.99
Keeping the Billionaire's Baby

by Ava Storm

---

I never wanted my family's company. I only ever wanted to be free of its power. But now my brother is dead, and it's all mine. The company, the power…and the danger. Now I only have one place to turn. Kai Kavanaugh might look like the devil, but he's my only chance at salvation…

---

FREE! Previously $2.99
TEEN/YA

The Grimm Chronicles

by Ken Brosky & Isabella Fontaine

---

105 5-star reviews! For 18-year-old Alice Goodenough, summer vacation was supposed to mean part-time work at the local library. But when she comes across a mysterious creature and a magic pen, she finds herself suddenly thrust into the role of the Hero. It is now her responsibility to wipe out the Corrupted once and for all. She has no choice in the matter. The Corrupted are everywhere, and only Alice can see them for what they truly are…

---

FREE! Previously $2.99
HORROR

Infected Awakening

by Tom Coleman

---

One night visit inside of Absolute System`s labs changed everything…Sally is a young scientist that started working in Absolute Systems for the money. Tired of being a poor student, she took the highest paying job she could find. However, the job was not as described on the application and some suspicious things started to happen…

---

FREE! Previously $0.99
LITERARY

Shift Change

by Mark Hunter

---

Anyone can work in a convenience store, but some people really shouldn't…James Sims is a recent college graduate who has done everything by the book, but that doesn't mean that he has actually done anything right. With an expensive coffee coaster for a degree and no idea what he is going to do with the rest of his life, James finds himself working nights at the busiest gas station in his small Michigan town. It's the last place he should be…

---

FREE! Previously $0.99
NONFICTION

La Vie En Rose

by Susie Kelly

---

Living the French dream…vineyards, sunflowers, lavender fields, glasses of wine and platters of fromage. French ladies slender and chic, French men wearing berets and riding bicycles with baguettes clamped under their arms when they are not flirting outrageously, and all the while the sun shines down benevolently upon uniform rows of ripening vegetables. Dreams are strange and unpredictable, and sometime so is la vie en rose…

---

FREE! Previously $2.99
CHRISTIAN/RELIGIOUS FICTION

The Chance Reilly Series

by Patrick Lindsay

---

Chance Reilly is the orphaned son of Irish immigrants, seeking to return to the family homestead in New Mexico. In his quest to establish a new life for himself, he will encounter challenges at every turn. Natural disasters, a lost gold shipment, old enemies and outlaws will all stand in his way as he tries to build a future with next-door neighbor Kate. When he's fighting for family and friends, Chance is a force to be reckoned with…

---

FREE! Previously $2.99
BESTSELLERS

kindleunlimited

Lying Next to Me

by Gregg Olsen

New York Times Bestselling Author

---

3,262 5-star reviews! Adam and Sophie Warner and their three-year-old daughter are vacationing in Washington State's Hood Canal. It's the perfect getaway to unplug—and to calm an uneasy marriage. But on Adam's first day out on the water, he sees Sophie abducted by a stranger. At least there's comfort in knowing that Mason County detective Lee Husemann is an old friend of his. She'll do everything she can to help. She must…

---

$1.99 Previously $4.99
App: Skater Kid

---

This skating game is all about skating and trying new tricks like jumps, stunts in the air while flipping and flying to earn trophies. Simply jump on your skateboard in this skateboard game and avoid obstacles by performing extreme stunts and epic air tricks and learn a whole lot of awesome skating moves!

---

FREE!
© 2021 Digital Media Revolutions Corp. All rights reserved.