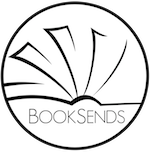 New Daily Bargain & Free Kindle Ebooks
Prices for the following books and apps are valid at the time of posting but can change at any time. Be sure to check product pages for current prices before purchasing.
This page is updated with the most recent deals by noon ET each day.
FREE BOOK OF THE DAY

Newport Harbor House

by Cindy Caldwell

USA Today Bestselling Author

---

The last twenty-five years have been all about her kids. But this summer is all about Jen.

---

FREE! Previously $2.99
FANTASY - EPIC

kindleunlimited

Catalyst

by Blake Vanier

---

Several years have passed since the orphans joined the rebel group Catalyst. Unfortunately, Catalyst has a traitor and Iona is determined to find a way to protect what she now calls home. Nero on the other hand, is in over his head, dealing with more immediate problems. He is desperate to help his friend and quickly running out of options. Meanwhile, Isis' patience with the Human terrorists is rapidly dwindling…

---

$0.99 Previously $4.99
Dutybound

by Mark Aaron Alvarez II

---

When young Lucia Sannon, High Maiden of Moz, receives a gift from her long lost father, her whole world changes. Lucia and the other heirs of nobility are forced to face the Sins of their forefathers and bring their world from the brink of Darkness. With the help of the Light Wings, Lucia must heed the call to assemble the Light's Virtues and lead them into battle against the Sins that seek to destroy their world. But finding the four Virtues will not be easy…

---

$0.99 Previously $5.99
FANTASY - URBAN/PARANORMAL

kindleunlimited

Dragon Approved Complete Series Boxed Set

by Michael Anderle & Ramy Vance

---

Over 100 5-star reviews! Dragonriders are all that stand between Middang3ard and total annihilation. But their numbers are dwindling. With every passing day, more and more Dragonriders are falling under the scourge of the Dark One. The forces of humanity and their allies are desperate. They need a new hero to step up and turn the tide. Myrddin, the resistance's leader, thinks he might have found that someone…on Earth, of all places.

---

$0.99 Previously $9.99
HISTORICAL

The DNA of Democracy

by Richard C. Lyons

---

An American poet writes a compilation of historical vignettes, discerning the future of our democracy by rediscovering the combative, instructive, fascinating past of tyranny and democracy. Just as DNA is interwoven in every aspect of the human body, tyranny and democracy have their historically distinctive DNA that have shaped our democracy today. This book serves as a how to contemporary guide on identifying the menace of a tyrant when you see one!

---

$0.99 Previously $9.99
LITERARY

kindleunlimited

The Coldness of Objects

by Panayotis Cacoyannis

---

London 2030. When a postman knocks on his door, the news he delivers will cause 70-year-old Anthony Pablo Rubens to reflect on all the many sadnesses and joys of the past, while he begins to prepare for the surprises of the future. The past still revolves around the moment in the summer of 1984 when young Anthony first realized he had fallen in love. The present is a Kafkaesque nightmare, worse than Orwell's 1984…

---

$0.99 Previously $2.99
NONFICTION

The Gray Lady Winked

by Ashley Rindsberg

---

Over 100 5-star reviews! Think a newspaper can't be responsible for mass murder? Think again. In its 10 gripping chapters, this book offers readers an eye-opening look at the New York Times's greatest journalistic failures, so devastating they changed the course of history. Most importantly, it presents a cautionary tale that shows what happens when the guardians of the truth abandon that sacred value in favor of self-interest and ideology.


---

$0.99 Previously $6.99
kindleunlimited

How to Get Rich Before 30

by A. B. Stanley

---

Investing helps you continue to earn money—even when you're not actively working for it. In this book, you'll learn what it takes to start building and growing wealth, regardless of where you're starting from. Inside, you will discover: How to start investing money now, even if you only have a few dollars to spare, how your erroneous beliefs about money are limiting your potential for wealth, and more.

---

$0.99 Previously $3.99
The Field House

by Robin Clifford Wood

---

Born of illustrious New England stock, Rachel Field was an accomplished writer, but her light was abruptly extinguished at the age of forty-seven, when she died at the pinnacle of her personal happiness and professional acclaim. Fifty years later, Robin Clifford Wood stepped onto the sagging floorboards of Rachel's long-neglected home and began dredging up Rachel's history, determined to answer the questions that filled the house's every crevice.

---

$0.99 Previously $2.99
kindleunlimited

Whispers and Wailings

by Khan Mosleh

---

Prof. Khan Mosleh has come into contact with thousands of Bangladeshi immigrant workers and heard the tragic history of their lives. Although the workers are termed "remittance fighters," they are neglected by their own country, sacrificing their happiness for long days of work to bring smiles to the citizens of their country. After meeting Hossein, a domestic help worker, he felt these workers needed to tell their story to the world.

---

$0.99 Previously $4.99
MYSTERIES/THRILLERS

kindleunlimited

Lexy Baker Cozy Mystery Series Boxed Set Vol 1

by Leighann Dobbs

USA Today Bestselling Author

---

Over 100 5-star reviews! Hilarious whodunits that will keep you turning the pages well into the night. This box set contains the first four books in the Lexy Baker Culinary Cozy Mystery series. Join Lexy Baker and her posse of iPad toting grandmas on their first four adventures as they try to outwit a varity of clever killers. This box set has a lot of mystery and a little bit of romance complete with recipes!



---

$0.99 Previously $4.99
kindleunlimited

A Dear Abby Cozy Mystery Collection Books 4-6

by Sonia Parin

USA Today Bestselling Author

---

Humorous small town cozy mysteries with the quirkiest characters around. The Last Stop: Abby Maguire's travel phobic mom is coming to visit…virtually. Abby hopes to give her the grand tour and prove Eden is a safe town. All goes well until her mom joins a tour group and one of her fellow passengers dies. It doesn't take long for her mom to suspect her tour group companion is not camera shy, but is, in fact, dead.

---

$0.99 Previously $7.99
Dangerous Ledges

by Fallon Raynes

---

Liza McAllister is newly divorced when she's talked into going on a cruise with her friend Chrissie. Determined to put her crazy ex behind her, Liza throws caution into the wind and indulges on some new clothes and a spacious cabin on the cruise ship. But someone else has other plans. Ledge McAllister is hell-bent on reclaiming what is rightfully his. His life was turned upside down the day his wife walked out of his home. He will not lose her again.

---

$0.99 Previously $2.99
kindleunlimited

Leaf of Faith

by Lisa Bouchard

---

Isabella Proctor wants what any witch her age wants—independence from her family who haven't forgotten the days of the Salem witch trials. There hasn't be a witch hanging for centuries, yet they live as though the dangers were right around the corner. All her free time is devoted to training in an apothecary, making potions to help those with less magic (or even no magic). However, her training comes to an abrupt end when her mentor is murdered.

---

$0.99 Previously $4.99
Catch a Falling Star

by Laurel Heidtman

---

Michael Mabry was Kate's lover in college, but did she ever really know him? Thirty years later, he's on the run from his partners in a Chicago museum heist in which a valuable ancient Indian artifact called the Shooting Star was stolen and two people killed. Michael escaped with the Star, but he needs money to get out of the country. After so long, Eden should be the last place anyone would think to look for him, but his partners are hot on his trail.

---

FREE! Previously $2.99
FANTASY - URBAN/PARANORMAL

The Blood King

by Abigail Owen

---

Over 100 5-star reviews! Ruthless dragon king Ladon Ormarr must keep his throne at all costs. And now, with war on the horizon, he'll need a miracle. Luckily, the fates have dropped Skylar Amon right into his lap. Except he may have met his match in the feisty Amon sister, who has no fear—of him or any other dragon shifter—is brash, doesn't stick to protocols, and regularly offends his warriors and advisers.

---

$0.99 Previously $3.99
ROMANCE

kindleunlimited

The Fantastic Fluke

by Sam Burns

---

Over 100 5-star reviews! A lost fox. A gorgeous ghost. And an unlikely partnership to stop a murderer. Since his mother's murder, Sage McKinley doesn't live, he exists. His weak magic has made him an outcast. All that changes when the spirit of a gunslinger appears in his bookstore with a message that will flip Sage's world upside down. According to the mesmerizing apparition, a powerful magic lies within Sage…if he can find a way to tap into it.

---

$0.99 Previously $2.99
kindleunlimited

Butterfly

by Nelle L'Amour

New York Times Bestselling Author

---

When I was asked to interview Roman Hurst, I thought I was prepared. But how could I be prepared for the gorgeous man awaiting me? Nor was I prepared when he offered me a job. To be his muse. And I definitely wasn't prepared to fall in love with him. A man fifteen years my senior. Who is hiding a dark secret. A secret so devastating, it could rip us apart. No, I wasn't prepared for that at all.

---

$0.99 Previously $4.99
All of Me

by Leeanna Morgan

USA Today Bestselling Author

---

Over 100 5-star reviews! Tess has given up looking for Mr. Right, but that doesn't mean she's given up on love. When she reads a newspaper article about a young couple who've had everything stolen from their home, she knows she has to help, but by doing so, Tess risks exposing a past she doesn't want anyone to know about. She does everything she can to minimize the danger she's in, and the one thing guaranteed to destroy everything—she falls in love with the wrong man.


---

FREE! Previously $5.99
SCIENCE FICTION

Alone in the Apocalypse

by AJ Newman

---

A cold, rogue star hurtling toward the Black Hole in the galactic center ripped the three outer planets out of their orbits. Their star Alpha Omega was destroyed a million years ago. The planets were thus destined to travel billions of miles to their eventual meeting collision with the Earth. Convinced that the world will face disaster, Matt decides to take survival courses, but little does Matt know, the end is sooner than he had anticipated…

---

FREE! Previously $2.99
TEEN/YA

Of Beast and Beauty

by Chanda Hahn

New York Times Bestselling Author

---

Over 100 5-star reviews! Everyone dreams of marrying a prince—except for me. I am nothing more than a pawn in my adoptive mother's diabolical plot against the seven kingdoms. I was the chosen tool, her sharpened blade that would cut the deepest into the heart of the Kingdom of Baist. But like all deadly weapons, my wedding is a two-edged sword that could cost me my soul.


---

FREE! Previously $0.99
HORROR

The Everett Exorcism

by Lincoln Cole

---

Over 100 5-star reviews! Something strange is happening in the city of Everett, Washington and Father Niccolo Paladina is tasked with investigating possible demonic activity. Nothing is as it seems, however, and things quickly begin spiraling out of his control. When his path crosses with that of an old rival, they discover that things are worse in Everett than either of them could ever have imagined.

---

FREE! Previously $3.99
ACTION/ADVENTURE

Breathe

by Christine Grey

---

Over 100 5-star reviews! Dearra comes into possession of the magical Sword of Cyrus just as the evil Breken attack her island home. Though her people succeed in driving their enemy back to the sea, one of the invaders remains behind, left for dead by his cruel kin.
Now, Dearra doesn't know what to be more surprised by, the fact that her sword can speak to her, or that it has imperiously informed her that the handsome Breken warrior is her destiny.


---

FREE! Previously $0.99
CHILDREN'S BOOKS

Mini & Mo

by Kelly Sry & Harriet Rodis

---

Mini & Mo are two different, unlikely friends who would do anything for each other. While going through ups and downs, they teach boys and girls everywhere that as long as you stick together, there isn't anything you can't do. Being on stage can be very scary. Sometimes the nerves can even keep you up at night. But if you have your best friend by your side, you might even find it fun! In this first book of the series, Mini & Mo star in their very first play.

---

FREE! Previously $2.99
WOMEN'S FICTION

All My Life

by Prescott Lane

USA Today Bestselling Author

---

Over 100 5-star reviews! I've known Garrett Hollis since before I can remember, and I've loved him just as long—while he loved someone else, when he had a baby with her, and when she left him. Garrett was just a teenager when Mia was born. I'm the best friend, the one they can count on for everything. The best part of any love story is the happily ever after. But what if the happily ever after doesn't include you?

---

FREE! Previously $3.99
CHRISTIAN/RELIGIOUS FICTION

Cassandra and the Cowboy

by Janine Mick Wills

---

Cassandra Pickett is one prayer away from giving up on God. The tragic death of her father and the devastating results of the Great Drought of 1886 have centered the family ranch in the crosshairs of the Goose Neck Ridge Bank of Texas. Desperate to save the Triple P, Cassandra sees only one option: marriage to Phillip Brigham, the local cattle baron, who has promised to repay her father's loan.

---

FREE! Previously $3.99
BESTSELLERS

Honeysuckle Season

by Mary Ellen Taylor

---

Adrift in the wake of her father's death, a failed marriage, and multiple miscarriages, Libby McKenzie feels truly alone. Though her new life as a wedding photographer provides a semblance of purpose, it's also a distraction from her profound pain. When asked to photograph a wedding at the historic Woodmont estate, Libby meets the owner, who hopes to open Woodmont to the public. Libby is immediately drawn to the old greenhouse shrouded in honeysuckle vines.

---

$1.99 Previously $4.99
© 2021 Digital Media Revolutions Corp. All rights reserved.