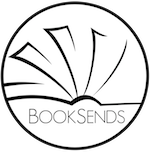 New Daily Bargain & Free Kindle Ebooks
Prices for the following books and apps are valid at the time of posting but can change at any time. Be sure to check product pages for current prices before purchasing.
This page is updated with the most recent deals by noon ET each day.
FREE BOOK OF THE DAY

The Waking World

by Jordan A Moore

---

Joy Carter's peaceful life is shattered by a letter she receives seven years after her mother's death. It carries a cryptic message about a Silver Key, an artifact that can open a portal between Worlds.

---

FREE! Previously $0.99
Succeeding at Succession

by Tamar Milo Ph.D.

---

Upgrade your business and keep the family united. Managing a family business is complex. It has many advantages as well as potential obstacles and problems.

---

FREE! Previously $3.99
BESTSELLERS

kindleunlimited

Rissa's Rebel Heart

by Sydney Logan

---

When six musicians come together to form an all-girl country band, The Sweethearts of Country Music are born. But can they balance their musical worlds with their personal lives? Rissa Walker dreams of making it big in country music, but after seven years in Music City—and with very little success to show for it—she's beginning to lose hope. When she's offered the chance to join an all-girl country band, Rissa finds herself surrounded by five of the most talented musicians in Nashville, a tough-talking manager with a heart of gold, and her manager's son. A son who happens to be a handsome single father whose kiss leaves her weak in the knees.

---

$0.99 Previously $4.99
FANTASY - URBAN/PARANORMAL

Dragon Oracle

by Jada Fisher

---

I hate fire. It nearly destroyed me. Now, my only chance at survival is a fire-breathing, shape-shifting dragon. Davie is a normal girl trying to live a normal life. Except that she can see the future and has visions that make her seem crazy. When she meets a man who immediately seems too perfect to be real, her quest for a normal life quickly ends. She soon learns the world is full of mythical creatures including shapes-hifting dragons, dwarves, and mystical oracles.

---

$0.99 Previously $4.99
kindleunlimited

Haunted Wolf

by Nikki Landis

---

A broken pack. A dangerous rogue killer. A shifter haunted by his past. Cole Baxter blames himself for the tragedy that struck Cedar Creek and cost the lives of several wolves. Forced into exile, he becomes almost feral…until the one person he promised to protect becomes the target for a ruthless rogue killer wolf.

---

$0.99 Previously $2.99
TEEN/YA

Awaken

by Skye Malone

---

Dive into an underwater world of ancient secrets, dark magic, and love that will risk it all. Running away from home was never Chloe Kowalski's plan. Neither was ending up the target of killers, or having her body change in unusual ways. She only wanted a vacation, someplace far from her crazy parents and their irrational fear of water. She only wanted to do something normal for once, and maybe get to know her best friend's hot stepbrother a bit better at the same time.

---

FREE! Previously $0.99
HORROR

kindleunlimited

The Ones Who Never Came Back

by R.C. Bowman

---

A little girl found a leg on the shore of my lake. The authorities won't drain the lake to look for the rest of the body. They say it's impossible, that five thousand acres is too much, even to look into a potential murder. The thing is…they emptied it out a while ago just to clean up some old sewage. They absolutely can drain the lake if they want to.

---

$0.99 Previously $2.99
ACTION/ADVENTURE

Panama Deception

by Jennifer Haynie

---

Alex Thornton is a disgraced former covert operative who struggles to redefine herself and put the events that led to her downfall in the past. Jabir al-Omri is her former comrade who abandoned Alex four years before in her moment of greatest need and now grapples with his hidden love for her as well as the guilt and remorse of a torn friendship

---

FREE! Previously $2.99
NONFICTION

American Conspiracies and Cover-Ups

by Douglas Cirignano

---

Interviews with bestselling authors and conspiracy experts Jim Marrs, Noam Chomsky, G. Edward Griffin, and Others? "Those intrepid souls seeking to peer deeper into America's greatest conspiracies should start with Douglas Cirignano's voluminous book American Conspiracies And Cover-ups.

---

$2.99 Previously $32.67
kindleunlimited

Red Light Therapy

by Mark Sloan

---

Imagine a world without medical drugs and their endless lists of side effects. A world where a revolutionary new technology is used to accelerate healing of virtually all disease and conditions. Imagine red light therapy. Science writer Mark Sloan is the author of 3 bestselling books and is the creator of a popular blog delivering evidence-based health information which has helped tens of thousands of people get healthy. After losing his mother to cancer at age 12, Mark has committed his life to finding safe and alternative therapies not only for cancer, but for all diseases.

---

$0.99 Previously $4.99
WOMEN'S FICTION

kindleunlimited

A Cross of Crocuses

by Ken Ross

---

A story about ageing parents and the responses they receive from their children as life gets tougher and they ask for help. There are many surprises, and shocks too, as events steer them on an unpredictable course. They learn that their children are not the individuals they had imagined them to be; their perception of each changes and they suffer bitter disappointment. Is there any escape for either of them, and if there is, will their health allow it?

---

$0.99 Previously $2.99
CHRISTIAN/RELIGIOUS FICTION

kindleunlimited

Not Until Forever

by Valerie M. Bodden

---

She chose her career over him. He put his family before her. When they get a second chance, will they choose to put each other first? As she climbs the corporate ladder, Sophie doesn't let herself think about what she gave up when she declined Spencer's proposal five years ago. So when she's called home to say goodbye to her dying grandmother, she goes out of her way to avoid seeing him. Of course, that means he's the first person she runs into. Much as she fights against it, being near him stirs up old feelings and makes her question old decisions.

---

$0.99 Previously $2.99
MYSTERIES/THRILLERS

Sheridan

by James Rogers

---

When an elderly woman is found dead, the apparent victim of a brutal axe murder, rookie police officer Terrence Washburn is sent to investigate. He soon finds the small town harbors dark secrets that put his life in danger. Hank, a decorated war veteran who was dishonorably discharged, makes it his mission to uncover the truth of his mother's death. Terrence soon finds himself and the woman he loves on a collision course with Hank and his heavily armed followers.

---

FREE! Previously $2.99
ROMANCE

The Harmless Series

by Meli Raine

---

Four years ago, presidential candidate's daughter Lindsay thought Drew betrayed her, but now he's back to prove himself. Will she let him? The last person Lindsay Bosworth expected to be her head of security as she left the meditation center/mental institution she'd called home for the last four years after a violent attack was Drew Foster, her ex-fiancee.

---

$0.99 Previously $7.99
Ride Baby Ride

by Vivian Arend

---

He wants all her tomorrows. Small town mechanic Gage Jenick's been waiting for this moment ever since his best friend's little sister transformed from annoying tagalong to desirable woman. When sweet Katy Thompson kicks her boyfriend to the curb, Gage makes his move. In spite of an assignment that will take him completely off the grid for five long months, he steals her away for one night of steamy passion with the promise of more in the future.

---

$0.99 Previously $2.99
kindleunlimited

Accidental Rebel

by Nicole Snow

---

Accidentally hitched to a dream. Now for the catch. I didn't even say "I do." One crank call and I'm insta-wife to a tattooed behemoth and mother to his kids. He's paying my idiot boss a fortune for the perfect lie. Because trouble found Miller Rush, and he found me. A rock hard, overprotective rebel with a cause.

---

$2.99 Previously $3.99
kindleunlimited

Dark Dream

by Delilah Taylor

---

I think I found him. The man who doesn't fear my father. Xavier Dyer takes tall, dark, and dangerous to new levels. He steals my breath and sets my heart to pounding. The cold steel of his gun should frighten me. I'd like to say I tried to stay away, but I'd be lying. He sucks me in with every breath, using his body, his hands, his voice to seduce me.

---

$0.99 Previously $2.99
kindleunlimited

To Seduce a Rogue

by Tracy Sumner

---

In this battle of wills, passion becomes front-page news. He challenged her legacy. She challenged him to love. In 1850s South Carolina, ladies with ambition and a penchant for wearing trousers are rare indeed. But that's Charlotte Whitney all over. Not only does Charlie yearn to resurrect her late father's newspaper, she wants to be its editor. That position, however, has been handed to Richmond newspaperman Adam Chase. Undeterred, Charlie convinces Adam to teach her the journalism trade. In doing so, she teaches him how to open his heart.

---

$0.99 Previously $2.99
Falling for You

by Charlotte Blake

---

Sometimes love finds you whether you want it to or not. Grace Clark is a star at her job as an art director at Boston's biggest advertising firm. But inside she's still mourning the loss of her sister two years ago. Losing Mia and a failed engagement have been enough to keep her heart on lockdown ever since.

---

FREE! Previously $2.99
FANTASY - EPIC

Empire Paladin

by M. S. Valdez

---

Empire Paladin is a tale of dark, brutal, and gritty historical fantasy. The year is 1241. The Holy Roman Empire is being torn apart both by civil war and invading forces from foreign lands. The Pope has recently died leaving the Holy Church in turmoil while an ambitious Emperor seeks to consolidate his power and his holdings in the resulting power vacuum.

---

FREE! Previously $1.99
SCIENCE FICTION

Quantum State

by M. Black

---

Masha's dreams of escape are shattered when she is assigned to marry the Keeper, Kazimir, until she discovers a way to finally destroy MAQS and leave Cherni. Join Masha, a determined heroine, in her quest for freedom as she learns the truth about Cherni, MAQS, and herself.

---

FREE! Previously $2.99
HISTORICAL

Destiny by Design- Leah's Journey

by Mirta Ines Trupp

---

Leah Abramovitz, a cossetted member of the upper echelons of Odessan society, has high hopes for a brilliant future—that is until Fate takes a hand. When confronted with alarming changes in political and societal mores, the family decide to flee and chart a course that will forever alter their lives. Will her dreams be washed away on the shores of Buenos Aires or will Leah finally achieve the freedom to design her own destiny?

---

FREE! Previously $2.99
LITERARY

A Matter of Trust

by Kat Faitour

---

She stole his heart. But did she also steal his fortune? British financier Bennett Sterling steers his world with iron control and cold determination. Burned by a lover long ago, he guards his heart and business with wary resolve. Devon Sinclair is a brilliant economist, poised for sure success. Intent on making her own way, she tells no one of her complicated past and grifter family.

---

FREE! Previously $2.99
CHILDREN'S BOOKS

Take the Dog Out!

by Lynne Dempsey

---

A humorous picture book with fun illustrations, repetitive text, and sight words for the beginning reader.

---

FREE! Previously $3.99
© 2019 Digital Media Revolutions Corp. All rights reserved.