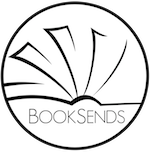 New Daily Bargain & Free Kindle Ebooks
Prices for the following books and apps are valid at the time of posting but can change at any time. Be sure to check product pages for current prices before purchasing.
This page is updated with the most recent deals by noon ET each day.
0
FREE BOOK OF THE DAY

Needing Moore Series

by Julie A. Richman

USA Today Bestselling Author

---

435 5-star reviews! When Schooner Moore sends a friend request to the one who got, he has no idea of the secrets and deception he is about to uncover…

---

FREE! Previously $6.99
Rich Before 40

by Paz Itzhaki Weinberger

---

Do you want to be rich before the age of 40? This ultimate guide book shows how, with perseverance and dedication, you can live well and get rich.

---

FREE! Previously $3.99
The Fire Eye Refugee

by Samuel Gately

---

Fire saved her once. Then it cost her everything. Before the flames return, can a weary spy find safe harbor? Or will her new life burn beneath her?

---

FREE! Previously $3.99
Silver

by Cheree Alsop

---

104 5-star reviews! After his father is murdered, Jaze and his mother flee. Now, on top of adjusting to a new life, he must stop a killer from striking again…

---

FREE! Previously $4.99
Leave Me Alone

by Orit Yogev

---

No one chooses to be fat. Yet many morbidly obese adults and children continue to devour endlessly. What is behind this insatiable hunger?

---

FREE! Previously $3.99
FANTASY - URBAN/PARANORMAL

Ghost Light

by E.J. Stevens

---

Ivy Granger, psychic detective, thought she'd seen it all…until now. With a vengeful lamia that only she can see on the city streets, reports of specters walking Harborsmouth cemeteries, and an angry mob of faerie clients at her office door, it's bound to be a long night. Add in an offense against the faerie courts and a few foolish bargains and one thing is clear—Ivy Granger is in some seriously deep trouble…

---

$0.99 Previously $4.99
kindleunlimited

The Vampire Secret

by Tricia Barr

---

Crimson Wilkinson is a teenage girl who, having survived a dark childhood, finds her escape in reading a popular vampire series. After some investigation, she becomes an active part in the very true vampire stories the world thought were fiction. But her happiness is short-lived as she discovers she would be extremely powerful if turned into a vampire, and she is targeted as the vampire community's number-one most-wanted.

---

$0.99 Previously $2.99
A Pocketful of Stars

by Margaret Ball

---

Thalia Kostis will be the first to tell you it's not magic, it's theoretical math when she walks a Möbius strip through walls to her office at the Institute for Applied Topology. CIA Case Officer Bradislav Lensky doesn't care what it is, as long as she can help track down a smuggling ring. Now Thalia and her misfit crew are in a race against time, terrorists, common sense, grackles, and their graduate advisor to save the day!

---

FREE! Previously $2.99
SCIENCE FICTION

Machinations

by Hayley Stone

---

The machines have risen to stop the endless wars. To end the fighting, they decided to end the human race. Rhona has served on the front lines since the first Machinations began—until she is killed…Now Rhona awakens in a new body, complete with her DNA, her personality, even her memories. She is a clone…of herself. Trapped in the shadow of the life she once knew, the reincarnated Rhona must find her place among old friends and newfound enemies—and quickly.

---

$0.99 Previously $3.99
Toils and Snares

by Robert L. Slater

---

What if death forgot you? Untouched by a global pandemic killing over 95% of the population, Samuel's family fears a mutated virus and the people who have survived it. Is this apocalypse an act of God? They may escape into the wilderness to find a place of safety as civilization dies around them, but can they escape each other and their pasts?

---

$0.99 Previously $2.99
The Institution

by Dylan Steel

---

Sage's childhood is forever changed when tragedy strikes and she's forced to enroll in Eprah's Institution—a cold, unfeeling place determined to make her forget everything good about her old life. It doesn't take long for Sage to learn that her new home is not as perfect as they would have her believe. Unsure who to trust, she's forced to build her new life on a lie. And she begins to question everything she's ever known. Can Sage keep up the ruse she's begun?

---

FREE! Previously $2.99
HISTORICAL

kindleunlimited

Hooks & Eyes

by VL McBeath

---

Mary is desperate to put her troubled past behind her. As a widow with two small children, she is determined to earn enough money to look after her family. When she takes a job making hooks & eyes for the ambitious Mr. Wetherby, she thinks she's found a solution…But when Mr. Wetherby decides he wants Mary as more than a worker, she fears his intentions are dishonorable. After all, why else would he be interested in her?

---

$0.99 Previously $3.99
kindleunlimited

Courage in a White Coat

by Mary Schwaner

---

A true wartime drama based on the experience of Dorothy Joy Kinney Chambers M.D. and her family. This sweeping biographical novel brings to life the dramatic experience of a valiant woman who, armed only with the white coat of her profession, found the courage to live her life on the razor's edge and survived it. It's a captivating story of service and sacrifice, of love and the searing emotions that gripped this missionary doctor throughout her imperiled course…

---

$1.99 Previously $5.49
CHILDREN'S BOOKS

The Torch of Peace

by Doron Erez

---

Oliver, a sweet child, is playing together with his friends in their apartment building's yard, imagining themselves as builders. The children construct a wall, much to the anger of the landlord from whom Oliver's parents are renting. He demands that the children immediately dismantle their structure and go somewhere else to play. Oliver's Dad reads him a story which enlightens Oliver's thoughts. He comes up with a plan which may soften the landlord's heart…

---

FREE! Previously $2.99
MYSTERIES/THRILLERS

Missing

by Peter Martin

---

When Tim, Maria and Bob's fourteen year old apparently model son goes missing, they are baffled and distraught. A police investigation reveals Tim wasn't quite the son they thought he was. Frantic attempts to find him fail, and when their quest becomes an obsession this causes problems between them. But they never give up, and are determined to find him dead or alive, even though it may cost them dear…

---

FREE! Previously $0.99
ROMANCE

One Dance with a Duke

by Tessa Dare

---

Horse breeder Spencer Dumarque is a member of the exclusive Stud Club. Membership is attainable to anyone with luck, and Spencer has plenty of it, along with an obsession with a prize horse, a dark secret, and, now, a reputation as the dashing "Duke of Midnight." Each evening he selects one lady for a breathtaking midnight waltz. But none of the women catch his interest, and nobody ever bests the duke—until Lady Amelia d'Orsay tries her luck…

---

$1.99 Previously $7.99
A Visit to Blueberry Lane

by Katy Regnery

New York Times Bestselling Author

---

Meet Barrett English, the oldest millionaire brother of the five handsome English brothers, and find out if he can capture the heart of the woman he's always loved. When Brooks Winslow's sister enters him into a bachelor auction, Brooks asks his friend to bid on him. But when she wins him, will Brooks end up losing his heart? Plus more! This collection offers the first book in each of Regnery's sub-series to get you started on your Blueberry Lane binge.

---

$0.99 Previously $5.99
Wildcat

by Max Monroe

New York Times Bestselling Author

---

107 5-star reviews! What would you do if the sexy, mysterious stranger you met by chance turned out to be a celebrity? Catharine Wild is about to find out. Quinn Bailey is one of the best quarterbacks in the country, and the instant he lays eyes on pretty little Cat Wild, he can't resist her. When he comes aboard the flight attendant's plane, her life takes a drastic turn. Mile-high courting and an intense pursuit to win her heart are just the beginning…

---

$0.99 Previously $4.99
kindleunlimited

Bad Wolf

by Jo Raven

New York Times Bestselling Author

---

254 5-star reviews! Jarett was our neighbors' adopted son. Handsome, strong, quiet, he was my protector, and my friend. Now he's back, and he's still gorgeous. Tall, dark and sexy. All man. But he's a bad guy, moving with a dangerous crowd. So why do I keep winding up in his arms? On his lap. In his bed. I know better than this—I'm better than this. I should stop. Only my heart tells me there's good inside Jarett. That I could save him…

---

$0.99 Previously $3.99
Rocky Mountain Desire

by Vivian Arend

New York Times Bestselling Author

---

129 5-star reviews! Hope has the occasional dirty fantasy about Matt. Fat chance he'd dream of knocking boots with her—the younger sister of the woman who dumped him. She'll just have to settle for friendship. Friends would be far easier if there wasn't something combustible going on between them…and if they didn't have to deal with the hurricane-force arrival of the last person either of them ever wanted to see again…

---

$0.99 Previously $4.99
Kiss a Cowboy

by Deanna Lynn Sletten

---

When Andi Stevens breaks down in the mountains of Montana, she finds Luke Brennan, who takes her up to the main ranch house where his mother welcomes her warmly. Andi quickly falls in love with the ranch and its occupants, and the beauty of Montana. And no matter how hard she fights it, Andi soon finds herself struggling with her promise to marry one man and the attraction she feels for another.

---

FREE! Previously $3.99
EROTIC ROMANCE

Stepping over the Line

by Laura Marie Altom

---

Savannah couldn't be happier as a small-town Southern doctor and single mom to a young son. There's only one thing missing. Her stepbrother, Garrett, has just been released from prison, and although he may be a free man, he's become a bitter shadow of the kind man who once came to her rescue. Now Savannah will cross the line to save Garrett from himself: to prove that he can live his life, love whoever he wants…and be a wonderful father to their son.

---

$0.99 Previously $4.99
FANTASY - EPIC

Becoming the Dragon

by Alex Sapegin

---

Having unwittingly stumbled into the site of a scientific experiment, Andy gets teleported to the faraway planet of Ilanta, inhabited by both human and supernatural beings. In this new world, he will encounter all kinds of exciting adventures and grim challenges, mastering his newly developed magic skills, befriending orcs, elves, and dragons, fighting the good fight, and eventually continuing on his quest for justice reincarnated as a dragon…

---

FREE! Previously $2.99
TEEN/YA

Rising Storm

by Kyla Stone

---

In a society ruled by fear, Amelia leads a life of privilege. Though she's the daughter of a powerful elite official, she's far from free. The lavish Grand Voyager is just another gilded cage. For Gabriel, a covert rebel, it's his one chance at vengeance. His mission: assassinate Amelia's father. But when terrorists storm the ship, Amelia and Gabriel are forced into an uneasy alliance. Gabriel is Amelia's only hope—if she can trust him…

---

FREE! Previously $3.99
HORROR

Souled Out

by Blakely Chorpenning

---

Ell Clyne reads souls for a living. When the secret escapes that she has been living a lie—albeit to save someone she loves—the vampires want answers. In a world of enemies, Ell must discover who sold her out and why before she permanently loses her soul, her life, and her family forever.

---

FREE! Previously $9.99
ACTION/ADVENTURE

Space Rogues

by John Wilker

---

Wil is a lonely intergalactic outlaw and smuggler, looking for a crew. Because space is lonely and boring, Wil could use some friends—or at least people to work with, maybe boss around a little. Before Wil can even enjoy having a crew to call his own, they find themselves in the center of a plot to start an intergalactic war…

---

FREE! Previously $0.99
LITERARY

Blowing on Dandelions

by Miralee Ferrell

---

265 5-star reviews. Katherine knew this moment of calm wouldn't last, blown away like the dandelion seeds she scattered as a girl. In 1880, she struggles to run an Oregon boardinghouse and raise two girls alone. Then she crosses paths with Micah, a widower who could reignite her heart, but she fears a relationship with him might send things over the edge. She must find the strength, wisdom, hope, and faith to remake her life, for everything is about to change.

---

FREE! Previously $2.39
NONFICTION

Uber Chronicles

by Jessie Newburn

---

Have you ever wondered what it would be like to drive for Uber? Have you ever been curious as to what kind of people use Uber? Where they are going? What do they talk about during the ride? How do they behave, or misbehave? This is the book to read! Driving for Uber since early 2016, Jessie chronicles her experiences with each—and every—passenger…

---

FREE! Previously $2.99
CHRISTIAN/RELIGIOUS FICTION

A Love to Treasure

by Kimberly Rose Johnson

---

School teacher Nicole Davis is on summer break, but this vacation is unlike any other. Her beloved Grandmother's final wish has landed Nicole smack in the middle of her favorite destination—Sunriver, Oregon, following Grams's clues on a mysterious scavenger hunt. Unexpectedly, Nicole finds more than just a fellow sleuth in a handsome police officer, Mark Stone. But Mark must return to his job in Portland at summer's end, and Nicole must guard her heart.

---

FREE! Previously $3.49
WOMEN'S FICTION

The Enemy We Know

by Donna White Glaser

---

460 5-star reviews! Psychotherapist Letty Whittaker, a professional secret keeper, has a secret of her own. When one of her clients escapes her abusive boyfriend, Letty becomes the target of the man's twisted desire for revenge. The abuser invades Letty's life, leaving "gifts" of dead rats and freaky Shakespearian sonnets. Then, unexpectedly, Letty's tormenter is murdered, and the police suspect Letty. Worse yet, the sonnets and bloody souvenirs keep coming…

---

FREE! Previously $2.99
BESTSELLERS

The Art of Deception

by Nora Roberts

New York Times Bestselling Author

---

123 5-star reviews! When the handsome Adam Haines shows up at Kirby Fairchild's ancestral home looking for a quiet place to paint, she's more than skeptical. Yet as days and nights wear on, the attraction she feels for him builds, whether she wants it to or not. But when Adam begins to act suspiciously, Kirby must uncover his real purpose at her father's home…before it's too late.

---

$2.99 Previously $5.99
App: Asphalt 8

---

The best Android arcade racing game series reaches a new turning point! Perform dynamic, high-speed aerial stunts in an intense driving experience powered by a brand-new physics engine!

---

FREE!
© 2018 Digital Media Revolutions Corp. All rights reserved.