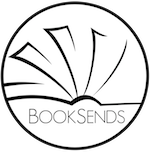 New Daily Bargain & Free Kindle Ebooks
Prices for the following books and apps are valid at the time of posting but can change at any time. Be sure to check product pages for current prices before purchasing.
This page is updated with the most recent deals by noon ET each day.
FREE BOOK OF THE DAY

Black Bird

by Greg Enslen

---

Jack Terrington, the nation's most prolific serial killer, returns to the scene of his first murders, a small town he'd escaped only by dumb luck.

---

FREE! Previously $7.99
Flaming Frontier

by Gordon Landsborough

---

Tex thought he was out of the fighting game. But that was before the Cole gang geld up the Tombstone Flyer and took something far more valuable than they knew from Senator Claude C. Hooker.

---

FREE! Previously $2.99
BESTSELLERS

kindleunlimited

Daddy's Secret Baby

by Natasha L. Black

---

Losing her the first time nearly killed me. We were kids then, crazy in love. Her dad found out, and just like that I was shipped back to college early. No goodbye, nothing. After that, I always found an excuse to stay away. Nothing short of my dad's cancer could've brought me back to town. Now I find out I have a child, one that was kept a secret from me. I'm pissed. I'm hurt. I'm confused. And I can't get Ari off my mind. The woman she's become, so beautiful and strong.

---

$0.99 Previously $2.99
Wrong Victim

by Helen H. Durrant

---

A man is found dead in his bed, suffocated, covered in confetti and with his ring finger missing. Detective Rachel King informs his daughter and takes her to identify the body. But she's never seen the man before in her life. Then a second murder. This time a woman, Alison, also suffocated and with her finger severed and confetti strewn over her body. The team desperately search for a link before anyone else dies. Meanwhile, someone has been running a property scam, selling dream houses that will never be built.

---

$2.99 Previously $7.99
FANTASY - EPIC

The Crimson Hunters

by Robert J Power

---

It was all going so well, right up until everyone died. Some mercenary groups are elite, unstoppable, demon-slaying heroes. The Crimson Hunters are not those type of mercenaries. The world of Dellerin has fallen to The Dark One's rule. Weavers have been hunted out of existence, and demonic attacks are on the rise. It's a terrible time to be a mercenary outfit, and a worse time to be an incompetent mercenary outfit. The Crimson Hunters haven't had a win in months, but this contract feels different. This contract will be the one to pull them from the gutter.

---

$0.99 Previously $2.99
FANTASY - URBAN/PARANORMAL

kindleunlimited

Shadow Magic

by Nazri Noor

---

The gods are dying. But for one man, death is only the beginning. Murdered as a ritual sacrifice, amateur thief and professional charmer Dustin Graves mysteriously survives, finding himself gifted with strange, dark magic. Then more dead bodies turn up. Some are human, but one is a god of the old world, slain at his own doorstep. Mortal or divine, the bloodshed must end, and Dust is the mage for the job. But first he must contend with a succubus, a talking sword, a spider queen, a goddess of magic, and eldritch abominations from beyond the stars. No big deal…right?

---

$0.99 Previously $3.99
SCIENCE FICTION

The Final Wars Rage

by S.A. Asthana

---

Despite escaping to the moon's Nippon One colony after a failed effort to save New Paris from destruction, he finds himself amidst danger again. The brutal world of the twenty-third century has dark plans. Parisian ruins send shockwaves through the remaining two civilizations of the solar system, Nippon One and the Port Sydney colony on Mars, shaking the tenuous peace between them. Bastien understands political tensions all too well and knows something terrible is about to happen. Trade wars erupt to signal deeper conflicts to come.

---

$0.99 Previously $2.99
TEEN/YA

Enlightened

by Billie Kowalewski

---

Tragedy seems to follow Harmony like a rain cloud. After five long years mourning the loss of her soulmate, she meets her own tragic demise. But she's surprised to awake in the afterlife, flooded with memories of former lives, each ending in accidental deaths. As a student of the hereafter, she works with her spirit guide to find answers to the troubling pattern. And Harmony is perplexed by the clues that point to a charming classmate and a fateful promise to tie their destinies.

---

$0.99 Previously $2.99
Till It Stops Beating

by Hannah R. Goodman

---

Seventeen-year-old Maddie Hickman's senior year begins with the good (the reemergence of The One That Got Away), the bad (a cancer diagnosis, not hers, but it might as well be) and the WTF (an anxiety attack that renders her writhing on the floor like an upside down crab). Adding to her spiraling anxiety is Senior Project, in the form of I've Decided To Write A Book about The Other One That Got Away (And Crushed My Heart). Compounding it all is applying to college and keeping up with her friends. The ever-mounting stress eventually rips her tight grip on all that she holds dear.

---

FREE! Previously $4.99
HISTORICAL

Above and Beyond

by Jessica James

---

Confederate spy Sarah Duvall risks all to help cavalry officer Douglas Benton escape a trap set by the Yankees. Will his love be enough to bring her back? Or will a promise he made keep them apart forever? Confederate spy SARAH DUVALL lives alone and reviled in her war-torn homeland of Virginia. Pretending to support the Union cause, her friends and family have no way of knowing she is secretly providing valuable information to the Rebels.

---

$0.99 Previously $5.99
LITERARY

Haiku World

by kuo kenih

---

''Haiku world'' celebrates nature, relationships, social events and the weather. The haiku invoke the sense of smell, touch, sight, smell and feel in this little book. This book is rich and it is a most have and a most read for those new to the haiku genre.

---

$0.99 Previously $7.99
NONFICTION

The Resilience Way

by Kelly Ann McKnight

---

In this approachable and engaging book, author Kelly Ann McKnight unwraps the keys to building resilience. She shares the Five Elements of Resilience and Fifteen Factors that you need to consider in order to be ready for anything.

---

$0.99 Previously $9.99
CHRISTIAN/RELIGIOUS FICTION

On Earth as It Is in Heaven

by Bob Lively

---

We're all familiar with the phrase "hell on earth," aren't we? We know what it's like to feel angry, unforgiven, deserted, threatened, and unloved. But do we also recognize heaven on earth? Is there such a condition? How do we find salvation, here and now? Meet the folks Bob Lively encountered on his life's journey—those who introduced him to their own version of hell as they attempted to spread it, and those who offered him, and others, the branch of peace and the hand of love. The miracles Bob found are the ones who chose the path toward salvation.

---

$0.99 Previously $2.99
MYSTERIES/THRILLERS

Five More Minutes

by J.R. Ripley

---

Five more minutes. That was all the woman standing outside his floundering business, Todd Jones Realty, wanted. Just five minutes. What could go wrong? Surprisingly, everything. And that's what Todd Jones is about to learn when he allows the enigmatic Caterina Kadlec to enter his office. He's hoping that her wealthy client, and the big fat commission he'll earn, will be the answer to his prayers. Unfortunately, Caterina has other plans and those plans include grand larceny. As for the murder, well, sometimes things don't go as planned, do they?

---

$0.99 Previously $5.99
Murder at the Rocks

by Jill Paterson

---

When Laurence Harford, a prominent businessman and philanthropist is found murdered in the historic Rocks area of Sydney, Detective Chief Inspector Fitzjohn is asked to solve the crime quickly and discreetly. After barely starting his investigation, uncovering a discarded mistress and disgruntled employees, a second killing occurs.

---

$0.99 Previously $3.99
One Tequila

by Tricia O'Malley

---

Tequila Key is just like any other small town and I'm just like any other small town psychic. Scratch that. Tequila Key is a world onto itself and some people might think that I am one crayon short of the box. And, if we're being totally honest, Tequila Key is just like any other small town—if that town boasts a voodoo priestess and a few white witches for flavor. Turquoise blue water and the best margaritas this side of Mexico make it hard to leave.

---

$0.99 Previously $3.99
kindleunlimited

The Cold Storm

by John Etterlee

---

On a winter camping trip in the mountains of Montana, an ex-Army Ranger must save his family from a gang of ruthless killers by reuniting with his combat-hardened buddies for one final fight. Former Special Ops Sergeant, Roger O'Neil, thought it would be a simple winter retreat with his loved ones in the vast Montana wilderness. He thought wrong. Little did he know that there was something much more sinister in store for them when he finds a lone drifter hiding out in the woods behind his mountain cabin.

---

$0.99 Previously $2.99
Servant of the Skull

by Edita A. Petrick

---

The moment Gia's hands touch a skull, the living history of the skull's owner bursts inside her head. Indeed, for as long as her hands rest on the skull, she is a prisoner of its life-history. When she receives a field assignment in Greece to reconstruct skulls of three victims who perished in a plane crash, she thinks it's just for identification purposes. But nothing could have prepared her for the kind of situation she walks into. There are just as many family members who want her to do her job as there are those who'll stop at nothing to prevent it.

---

$0.99 Previously $3.99
Casey Jones Mysteries

by Katy Munger

---

Big, badass Casey Jones, the smart-mouthed female PI with the thunder thighs and the bunny-soft heart, has everything you could possibly need to be an ace private investigator—except an investigator's license. Fifteen years ago, this hard-boiled babe walked out of a Florida prison after serving an eighteen-month sentence, sporting 160 pounds of "nobody kicks my ass" and a couple of inches of dark roots at the base of her bleach job ("simply to confuse people into underestimating me") and swearing she'd never set foot in a prison or trust a man again.

---

FREE! Previously $6.99
ROMANCE

Rodeo King

by Cici Cordelia

---

Caleb Johnson, 'King of the Rodeo,' is on his way to becoming Wyoming's National Champion. Until an ornery bull sidelines him with a potentially career-ending injury. Returning home to recuperate puts him in the path of Rosemary Carmichael, the girl he deserted to become a rodeo star. Now he's got to figure out what he really wants: returning to the rodeo circuit and going for that big, National prize, or convincing the woman he loves that he wants a life with her…and the son he never knew he had.

---

$0.99 Previously $2.99
Third Husband's the Charm

by Nancy Yeager

---

An irreverent gentleman, an abandoned wife, and a secret marriage. But is anything really what it seems? Fun-loving Percy, the Captain Lord Granston, is everyone's favorite cad. But his easy charm hides a dark secret. He's plagued by nightmares and fears he's losing his grip on reality. Then his wife arrives in London. The only problem is, he doesn't remember marrying the woman.

---

$0.99 Previously $4.99
The Dragon's Claim

by Victoria Wright

---

It's culling time in Shadowvale. After the death of her elderly guardian, Sophia Starling is chosen by her village as the tribute they must pay to the dragon clan that rules their land. But even if she's going to be eaten by a dragon, she has no intention of going down without a fight. Fortunately for a lass down on her luck, Riva Blackwing has entirely different ideas in mind.

---

$0.99 Previously $2.99
Bad Santa

by Mina Carter

---

She's finally free…if she can stay alive. Freed from marriage to a brutal pixie warlord by his death, Joy knows her life could be counted in weeks…days probably. her husband's death put a price on her head as every pixie warrior in the city plots to claim her and take her husbands place as Lord. Surviving long after that…yeah, she's not that stupid. Her only chance is to take down her late husbands criminal empire before they can stop her. Behind bars, she can make sure none of these bastards hurt anyone ever again. But for that, she's going to need some help…

---

$0.99 Previously $2.99
Her Billionaire Cowboy

by Sophia Summers

---

High powered magazine owner, AJ, meets billionaire tycoon and ranch owner, Stetson, when Stet steals her cab and AJ gets slammed with a wall of dirty NYC street puddle water. Sparks fly when they meet again at the Texas Ranch resort, but when Stet's boss interferes with a suggestion of his own and pressures from the public sale of Abby Jane's company weigh her down, the matchmaking wiles of the ranch owner and the romantic atmosphere in Texas may not be enough to bring them together.

---

$0.99 Previously $2.99
Dark

by Kat Kinney

---

Hayden Crowe fronts an all-girls band down in Austin, Texas. Between tending bar so her sister can stay in school and dealing with the fallout after their addict father skipped town, she hasn't exactly had time to join the social media freak out over the recent outing of vampires and werewolves.

---

FREE! Previously $3.99
HORROR

The End

by Adam M. Booth

---

Like many single parents in their thirties Zoe is overworked, overburdened and low on company, and when the zombie apocalypse begins she is forced to face the monster that has taken her over, the horrors he shows her, and her own murky past.

---

FREE! Previously $0.99
ACTION/ADVENTURE

No Time to Bleed

by Dusty Sharp

---

A lone biker on the open road. A crew of murderous thugs in hot pursuit. The hunters become the hunted along a lonely stretch of desert asphalt. The notorious Rattlers motorcycle club didn't have an official exit policy. So Austin Conrad wrote his own when he decided to get the hell out. Now he's the target of the MC's ruthless president, who's hell-bent to silence Austin to keep his own dark secrets buried. Set along the back roads of southern California's Mojave Desert, the story comes to its thrilling climax among the abandoned ghost town of Amboy.

---

FREE! Previously $2.99
CHILDREN'S BOOKS

The Moon Is Out

by Danielle Atherton-Rutledge

---

The Moon is Out is a bedtime story that gives your child the space they need to connect to the stillness around them while their young minds and bodies work to let go of the day. Every turn invites your child to close the day in gratitude and welcome the night with a peaceful attitude as they "lay their sweet, soft cheeks on their clean, crinkled pillows and sheets."

---

FREE! Previously $4.99
WOMEN'S FICTION

This Wasn't the Plan

by Lisa Fenwick

---

Have you ever felt like you're invisible? Sam has. Samantha Reynolds career took a detour when she had to leave her management position in Public Relations to take care of her sick mother. Now that she's back in the corporate world again her plan was to land a position as a Senior Agent at one of Boston's most renowned talent agencies, Rossi & Associates. Instead she's been the receptionist there for almost two years.

---

FREE! Previously $2.99
© 2019 Digital Media Revolutions Corp. All rights reserved.