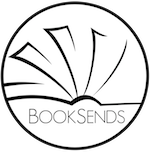 New Daily Bargain & Free Kindle Ebooks
Prices for the following books and apps are valid at the time of posting but can change at any time. Be sure to check product pages for current prices before purchasing.
This page is updated with the most recent deals by noon ET each day.
FREE BOOK OF THE DAY

Buzzworm

by Theo Cage

---

A vicious computer virus infecting the CIA is not only attacking and destroying US security systems—it has now learned how to kill as well…

---

FREE! Previously $2.99
BESTSELLERS

kindleunlimited

The Cerberus Affair

by Charlotte Valentine

---

Catherine Preston, an ex-investigative journalist, vows to expose those responsible for the death of her friend, a UK junior health minister tipped for Cabinet promotion. His wife believes he was murdered, although officialdom insists he died of natural causes. Catherine finds herself drawn into a sinister web of corporate corruption and murder, and into the controversial world of cutting-edge genetics research…

---

$0.99 Previously $2.99
FANTASY - EPIC

The Stolen Kingdom

by Bethany Atazadeh

---

How can she protect her kingdom, if she can't protect herself? Princess Arie never expected to manifest a Jinni's Gift. When she begins to hear the thoughts of those around her, she hides it to the best of her ability. But to her dismay, the Gift is growing out of control. When a neighboring king tries to force her hand in marriage and steal her kingdom, discovery becomes imminent. Just one slip could cost her throne. And her life…

---

$0.99 Previously $3.99
SCIENCE FICTION

Hell Divers

by Nicholas Sansbury Smith

New York Times Bestselling Author

---

909 5-star reviews! More than two centuries after World War III, the final bastion of humanity lives on massive airships circling the globe. The only thing keeping the lifeboats in the sky are Hell Divers—people who risk their lives by skydiving to the surface to scavenge for parts the ships desperately need. When one of the airships is damaged, a Hell Diver team is deployed. But there's something below far worse than the mutated creatures discovered on past dives…

---

$0.99 Previously $4.99
TEEN/YA

White Hat Black Heart

by D. B. Goodin

---

One hacker's quest for the ultimate game turns deadly. As more controversial aspects of the game release, its player base is dumped on the Dark Web. Soon the game is overrun by members of the criminal underworld intent on using it for all manner of illegal activity. Nigel is unknowingly thrust into the underbelly of the Dark Web that threatens life and limb. Can he save his loved ones from getting caught up in the shadowy side of the online gaming world?

---

FREE! Previously $2.99
HORROR

kindleunlimited

Quinlan's Secret

by Cailyn Lloyd

---

After years of dreaming and saving money, Josh and Kiera open their own tavern in Miller's Crossing, a quiet town outside of Milwaukee. Owning a business is everything they imagined until Josh discovers a hidden door leading to a passage underground. At first excited by the discovery, the couple quickly realizes the more they explore below, the more things unravel above…

---

$0.99 Previously $2.99
kindleunlimited

Beyond These Walls

by Michael Robertson

---

Edin is a city on the brink…On the brink of collapse through overpopulation. On the brink of revolution because of government oppression. On the brink of being overrun by the diseased hordes outside its walls. In a place like Edin, love is a luxury. But it's a luxury Spike and Matilda—even when dealing with the very real threat of their own demise—refuse to live without. Will Spike and Matilda realise their dreams in a world of nightmares?

---

$0.99 Previously $9.99
ACTION/ADVENTURE

kindleunlimited

Sword Fight

by Nathan Van Coops

---

Valerie was born with one foot on the accelerator. Raised in a family of renowned swordsmen, her need for speed sets her apart. But when a tragic murder casts her out of the noble society she's relied on to protect her, she has to master the way of the sword to fight her way back. The king is searching for the next knight to sit at the Round Table, but Valerie only wants justice. To get it, she'll enter his tournament and face road warriors from all over the kingdom…

---

$0.99 Previously $7.99
HISTORICAL

kindleunlimited

Blood & Vengeance

by Richard Foreman

---

Rome 26BC. An infamous slave trader, Herennius, has been robbed and murdered. Stabbed in the chest. Caesar himself has taken an interest in the crime. Marcus Agrippa instructs one of his agents, Rufus Varro, to investigate. Varro must interview various party guests who were with Herennius on the night of the murder—including a corrupt advocate and an enigmatic young poet. Everyone is a suspect, yet everyone is seemingly innocent…

---

$0.99 Previously $2.99
kindleunlimited

Vlad the Impaler

by Captivating History

---

The Balkans were the home of both the vampiric stories and a monarch, whose name became synonymous with drinking blood and avoiding sunlight. That monarch was Vlad, the third ruler of Wallachia to hold that name, the second ruler to be associated with the Order of the Dragon, and the first ruler to be associated with a gruesome act, that of impalement. This book deals with what Vlad's political career looked like, what wars he waged, and how his life eventually ended…

---

$0.99 Previously $2.99
NONFICTION

kindleunlimited

The 8-Step Beginner's Guide to Value Investing

by Freeman Publications

---

Despite what the mainstream financial media wants to tell you. Investing is not an impossible game only the pros can master…In fact, Peter Lynch, named America's most successful money manager, says that by using a reliable and repeatable investing process, ordinary investors can beat the pros. But here are 3 big mistakes inexperienced investors make, and you can learn about them in this guide…

---

$0.99 Previously $2.99
kindleunlimited

Dutch for Beginners

by Koen Noltus

---

If you want to learn the Dutch language without any previous knowledge, then keep reading…Do you want to learn Dutch, but don't know how—or where—to start? If so, you've come to the right place. The purpose of this book is to show you that you can learn the Dutch language, no matter how hard it might seem in the beginning. Within this book, you'll find tiny tasks that will allow you to practice your skills…

---

$0.99 Previously $2.99
kindleunlimited

Sobertude

by Dirk Foster

---

Looking for the key to happiness in sobriety? Struggling to find your purpose? Worried your recovery might be in danger? Getting sober is never easy. Staying sober is often just as difficult. Giving up alcohol (or drugs) is a great achievement. If you've managed to get sober, or are currently trying to get sober, congratulation. However…It's important to remember that once you get sober, you still have to face life in all of its chaos…

---

$0.99 Previously $4.99
MYSTERIES/THRILLERS

kindleunlimited

More Cats, Cupcakes, and Killers

by Leigh Selfman & Sylvia Selfman

USA Today Bestselling Author

---

Izzy Greene Cozy Mystery Series: Murder She Typed, Murder by the Book, Murder Takes a Holiday, Murder over Miami, Murder My Sweets, Murder Goes Overboard, and Murder Checks In. The Rosie Kale Culinary Mystery Series: Nothing Bundt Murder, Eclair Case of Murder, and S'more Like Murder. The Ghost Cozy Mystery Series: Haunt Flashes and Haunt Water. Dirty Secrets Clean Cozy Mysteries: Grime and Punishment. Curious Cat Mysteries: Mr. Bigelow Smells a Rat.

---

$0.99 Previously $2.99
Fractured Shadows

by A.D. Davies

---

Paired together in the secretive intelligence unit Division 43, Moses and Rock think they've landed an open-and-shut murder case, quickly arresting the son of a notoriously brutal criminal. But when detectives from another station furnish the killer with an alibi, it is clear something deeply sinister is afoot. Before long, Moses finds elements of his past crawling out of the dark…

---

$0.99 Previously $4.99
kindleunlimited

Torched

by Joe Edd Morris

---

Torched finds Sam Ransom at his first pastoral appointment in Holmes County, Mississippi, in the summer of '64. At a civil rights rally, he is reunited with two friends from his childhood. His decision to join their efforts to rebuild a black church torched by nightriders sets all three on a collision course with the Klan and two grisly murders. The story is about interracial friendship and romance, the ultimate sacrifice, atonement and redemption.

---

$0.99 Previously $5.99
The Progeny

by Tosca Lee

New York Times Bestselling Author

---

198 5-star reviews! Emily Jacobs is the descendant of a serial killer. Now, she's become the hunted. She's on a quest that will take her to the secret underground of Europe and the inner circles of three ancient orders—one determined to kill her, one devoted to keeping her alive, and one she must ultimately save…

---

$1.99 Previously $12.99
Preacher Finds a Corpse

by Gerald Everett Jones

---

A lapsed divinity student who is fascinated by astrophysics finds his best friend shot dead in a cornfield. It looks like suicide. Having returned to his farm roots near Lake of the Ozarks, Evan works as a skip tracer for the local car dealer. He learns his friend was involved in a dispute over farmland ownership that goes back two centuries—complicated now by plans to make an old weapons facility a tourist attraction.

---

$0.99 Previously $2.99
The Reluctant Coroner

by Paul Austin Ardoin

---

Blood is thicker than oil—until murder is involved. Fenway Stevenson doesn't want to return to the coastal town where her estranged father is practically king. But the death of her mother draws her back home—and the murder of the county coroner draws her into a deepening conspiracy. As the body count rises and all signs seem to point toward her father's oil company, will Fenway uncover the truth before family bonds become deadly?

---

FREE! Previously $2.99
ROMANCE

Black Sea Bright Song

by Shelly Jarvis

---

Mermaid Princess Evannia is in lust. She's caught up in a secret affair with Rafe, her raven-eyed guard, despite knowing she won't be allowed to choose him on her Thrice Day. Ugh, the Thrice Day. She'll turn 20, the age that Mer are finally considered adults. But she'll also be officially named heir of the Triton kingdom AND have a gigantic celebration where she'll have to choose her future husband. That is, if she even makes it to her Thrice Day…

---

FREE! Previously $2.99
EROTIC ROMANCE

Unexpected Seduction

by Marika Daniels

---

Tonight, all Elena wants is to get lucky. After a wretched breakup and a long day at work, she's just itching to find someone to put her out of her misery. As she drinks away the evening at her favorite bar with her best friend and roommate, Elena is confronted by the electric and magnetizing Kate. Will Elena let go of her inhibitions and allow this mysterious woman to take her pleasure to new heights? Or will she stay rooted in her old ways?

---

FREE! Previously $14.99
FANTASY - URBAN/PARANORMAL

Daylight Hours

by Jon Kershner

---

As an endangered species Kris knows it's never a good thing when people start murdering the monsters. All he wants to do is run his territory in South Florida with as few complications as possible. When he encounters three young siblings running for their lives, complicated takes on a whole new meaning. Kris knows he shouldn't get involved. During the day he can be killed just as easy as any human and Kris learned a long time ago that not all monsters come out at night…

---

FREE! Previously $0.99
LITERARY

Beautiful Devil

by Sharlyn G. Branson

---

For so many years, I'd lived under the shadow of death, without love, without letting anyone get close to me. My soul yearned for true love. Emily Delon was innocent, far too pure for my demonic soul, but I managed to make her mine anyway. But could our love defeat the dark shadows hiding in the future?

---

FREE! Previously $3.99
WOMEN'S FICTION

All Too Woman

by Shalaka Samant

---

Sheela, Sania, Sofia, Sumitra, and Sakhi. These five women are educated and independent, and like all other women of today, they fret, fume, fumble, falter, and fight. These tales chronicle the frequent struggles and rare triumphs that are an inseparable part of any woman's life. The book takes you through the various emotions that pervade the routines of all women—young and old, rich and poor, entitled and deprived.

---

FREE! Previously $0.99
CHRISTIAN/RELIGIOUS FICTION

Havoc Begins

by Millie Copper

---

When the worst thing that can happen happens, will you be able to survive? Laurie Esplin is spending summer break from college in her hometown of Wesley. As far as she's concerned, this small town—full of kind people—is just about heaven on earth. Her fiancé Aaron makes it even better. When a series of terrorist attacks happen, Laurie is concerned but is positive they're safe in Wesley. She's wrong…

---

FREE! Previously $2.99
CHILDREN'S BOOKS

Sweet Tales

by Laurie Hyman

---

Four tales told from the point of view of lovable cats and their city and country animal friends. "Tony Needs A Friend"—Jade and some of her city friends find a way to comfort a lonely boy who feels troubled and isolated because of his father's illness. This collection also includes "Charcoal's Story," "Harry's Story," and "The Prince of Tails. "

---

FREE! Previously $4.99
App: Homicide Squad

---

Calling players for duty. Are you ready to prove your detective skills and step into a riveting world of danger, betrayal…and murder? This hidden object and match-3 game is filled with rousing gameplay and perplexing murder mysteries!

---

FREE!
© 2020 Digital Media Revolutions Corp. All rights reserved.