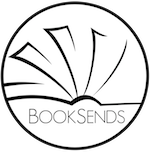 New Daily Bargain & Free Kindle Ebooks
Prices for the following books and apps are valid at the time of posting but can change at any time. Be sure to check product pages for current prices before purchasing.
This page is updated with the most recent deals by noon ET each day.
0
FREE BOOK OF THE DAY

Malta, the Ultimate Island

by Amit Offir

---

Are you searching for an exotic destination with fascinating history, turquoise colored sea, beautiful beaches, and vibrant nightlife? Discover everything Malta has to offer.

---

FREE! Previously $3.99
The Devil's Pets

by Alex Siegel

---

The Paranormal Enforcement Administration is a top-secret government agency dedicated to battling vampires, werewolves, witches, and other supernatural creatures.

---

FREE! Previously $2.99
Mercy and Mayhem

by Lindsay Cross

---

Deep in the jungle, Mack's willing to lay down his life to protect hers. But Marley has a secret that could destroy Mack's entire team.

---

FREE! Previously $4.99
Don't Close Your Eyes

by Lawrence Kelter

---

Two seemingly unrelated deaths. The first is a teenage girl whose asthma suffocates her while sleeping. The second is a man shot on the train that connects
Roosevelt Island to Manhattan.

---

FREE! Previously $3.99
BESTSELLERS

The Wedding Scheme

by Kayla Hensen

---

A pampered socialite spoiled beyond riches. A playful mechanic with a hidden trauma. Can a playful I do turn into a lifelong yes? Daisy Withers grew up with a silver spoon in her mouth and has wanted for nothing, but when her boyfriend dumps her very publicly, Daisy concocts a scheme for revenge—and to win him back—in one fell swoop. Problem is, she has to find a groom. For a very big, very public, fake wedding. John Turner happens to be at the right place, at the right time. Crazy as Daisy's scheme is, he eventually agrees to help her if only to show her how nuts she is. As the wedding date approaches, Daisy preps him to be a rich heir and their personalities clash every moment of the day.

---

$0.99 Previously $2.99
SCIENCE FICTION

kindleunlimited

The Shadow Order

by Michael Robertson

---

In a fight, Seb is unbeatable. But in this galaxy, there are a million ways to lose. Seb Zodo has never backed down from a fist fight. After all, he's been gifted with powers that make losing impossible. But lately, Seb's gift seems more like a curse. Seb's fearlessness leads to stupid decisions, short-lived jobs, and unwanted attention in dangerous places. In a desperate bid at a fresh start, Seb swears off fighting. But it may be too late.

---

$0.99 Previously $5.99
TEEN/YA

kindleunlimited

The Nexus Mirror

by Noah Michael

---

The year is 2094. A secret war has ravaged the Earth for centuries, desolating the Enlai race. Every tribe, each with their own powers, must choose a side. The sinister Following has toppled the Alliance, striving for world domination. The Resistance has been beaten into the dust. Now, the fate of the world lies in the hands of one man. Raiden, typical of most teachers, can't shoot fireballs from his hands. He can't read the thoughts from behind a man's eyes or walk through walls.

---

$0.99 Previously $2.99
HORROR

kindleunlimited

Haunted House Evil Set

by Carrie Bates

---

If you love scary stories, things that go bump in the night, ghostly encounters, strange, unexplained noises and visits from the grave, you'll love Haunted House Evil. Something evil resides in all of these places, and it never plans to leave.

---

$0.99 Previously $2.99
NONFICTION

Men Against Fire

by S.L. A. Marshall

---

What happens when men come under fire? S. L. A. Marshall asked this simple question in the aftermath of the Second World War and found some remarkable results. Through countless interviews studies he found that fewer than a quarter of American soldiers actually fired weapons in any given action. Men Against Fire: The Problem of Battle Command is a systematic analysis of this problem and how the U.S. military could overcome this through training, discipline, and above all, communication.

---

$0.99 Previously $3.99
CHRISTIAN/RELIGIOUS FICTION

The Cowboy's Reality Bride

by Lorana Hoopes

---

Can true love really bloom on reality TV? Cowboy Tyler Hall never thought he would be a contestant on a reality dating TV show, but after his latest breakup, his best friend's wife talks him into auditioning. When he gets word that he's been chosen, he can't believe it, but as his last few relationships have ended poorly, he decides to try something different and take a chance. However, he gets more than he bargained for when he falls for a woman who is not a contestant.

---

$0.99 Previously $2.99
MYSTERIES/THRILLERS

The Merchant

by VR McCoy

---

It's the birth of Jazz, prohibition New Orleans; Gangsters, Vampires, Crooked Politicians, Angels and Demons roam the Crescent City. An immortal that's been around since the beginning of the AD Calendar opens a Mystical Speakeasy in Storyville. A Vampire Hunter and Demon Slayer, cursed to walk the Earth for eternity. He's faced with an apocalyptic decision that will grant him redemption, but at what cost?

---

FREE! Previously $2.99
ROMANCE

kindleunlimited

Chasing Petalouthes

by Effie Kammenou

---

Evvie has lived through more tragedy than a young girl should ever endure, having lost both her father and a most beloved grandmother at a young age. Her rebellious ways are her only defense to mask the ever-present pain in her heart. Closing herself off emotionally, Evvie vows to never let anyone into her heart. But will her determination to keep everyone out see her lose the only person who could heal her broken soul?

---

$0.99 Previously $3.99
kindleunlimited

Scars of the Duke

by Deborah Wilson

---

It was love at first sight. It was disaster in the end. Lady Selena Gorm still remembers the day she met the Duke of Astlen. It was the day he ripped her heart from her chest and broke it into a million pieces. She's been in hiding from him for years. But…when her family was in trouble, she knew she needed to return to London. Only to find out all the trouble was created to get her back to London. And the person behind the ruse was the one who'd ruined her life.

---

$0.99 Previously $3.99
kindleunlimited

Bear's Baby

by Maia Starr

---

An Alpha Bear claims his mate and her baby, but will a dark secret tear them apart? Single mom, Jenna Mae, left everything behind including an abusive wolf that kept her prisoner in her own home. The thought of James raising her baby teaching him all his barbaric ways of living was unbearable. She refused to put baby Cameron in harm's way, even if it meant losing everything she had and starting a new life at bear lake.

---

$0.99 Previously $2.99
kindleunlimited

Finding Real Love

by Chloe Morgan

---

One kiss changed everything. Sounds like something out of a fairy tale, but it's more like a reality TV show. And thanks to that show, I finally get my big chance at fame. But there's a catch. My fiancée needs to star in the show too. The damn thing is for couples. The only problem? I'm not engaged. But that's not going to stop me. Surely, there's a lucky lady in the world willing to play my fake fiancée for a trip to Hawaii.

---

$0.99 Previously $3.99
Jaxson

by Alisa Woods

---

Three brothers. Three Secrets. One hope to save the shifters of Seattle. Former SEAL Jaxson River would give his life for his brothers and his pack, but if he doesn't claim a mate soon, he'll be forced to step down as their alpha. There's only one problem: Jaxson's dark secret would kill any mate he claimed. With someone kidnapping shifters off the street—and only Jaxson and his brothers, Jace and Jared, to stop them—now is not the time for his secret to come out.
Curvy Olivia Lilyfield is a half-witch orphan with a dark secret of her own.

---

FREE! Previously $2.99
EROTIC ROMANCE

That Wicked Harlot

by Georgette Brown

---

Revenge is a dish best served hot. Darcy Sherwood holds her own among the cads and rakes who frequent the dubious gaming hall where she works. When she has the opportunity to exact revenge upon the family who wronged her sister, she intends to provide the arrogant Baron Broadmoor the biggest set-down of his life…by requiring him to be her suitor. But when Lord Broadmoor begins to play his role too well, can she resist falling for the man she's supposed to hate?

---

FREE! Previously $3.49
FANTASY - EPIC

Destiny

by Shannon Pemrick

---

Most people could never kill without regret. I don't have that luxury. I'm an artificial creation who exists solely to follow the orders of a tyrannical maniac. Death is the only constant I know. I want more, so I'm running. What lies beyond the realm of my former master, presents a whole new set of problems, including a mistake that lands me at death's door. I accept that. Welcome it, really. For a relic of war, death is my inevitable release.

---

FREE! Previously $2.99
FANTASY - URBAN/PARANORMAL

Crossroads of Bones

by Luanne Bennett

---

Katie Bishop just wants to run her tattoo business quietly under the radar. But when a man walks into her shop and hands her a drawing of the same tattoo she's been dreaming about for weeks, things start to spin out of control. The last two people who tried to apply that tattoo are dead. Only half human, it's her other half that an elite group wants to hire—a group of Savannah's more privileged citizens, including the city's reigning coven of witches.

---

FREE! Previously $2.99
ACTION/ADVENTURE

Scorpion

by Ross Sidor

---

Freelance CIA paramilitary operative Avery returns to face off against his deadliest enemy yet in this action packed thriller that is sure to entertain readers of Vince Flynn and Brad Thor. In the aftermath of a cross-border special ops raid in Venezuela, a new threat quickly emerges with the potential to reap catastrophic damage across the United States. A highly placed intel source has revealed that a rogue international terrorist called the Viper has acquired a cache of man-portable surface-to-air missiles and has set out to target civilian airliners.

---

FREE! Previously $1.99
HISTORICAL

A Forever Kind of Love

by Christie Capps

---

In this sweet Regency variation of Jane Austen's Pride & Prejudice, Fitzwilliam Darcy's eldest son sets out to seek a bride. Alexander Fitzwilliam Darcy is the spitting image of his father—in looks, temperament, and his inability to impress a woman not particularly wanting to be impressed. Darcy, against the loving advice of his intelligent wife, decides to help his son along. In the process, the forever kind of love our dear couple has for each other is displayed as tenderness meets stubbornness and affection meets determination.

---

FREE! Previously $2.99
LITERARY

Nesting with the Loons

by Jeff Davis

---

With its acid edge and wicked humor, Jeff Davis's rapid fire depiction of bureaucracy gone wild digs underneath the fingernails of the typical blue collar worker, satirizing both modern-day relationships and business life. Specifically, if we can't stand our jobs and families, live for the day to escape. Luckless in love and trapped in a dead-end office job, Jack Snaggler thinks his fortune is about to change when he meets a drop-dead gorgeous brunette named Paradise at a local bar.

---

FREE! Previously $2.99
CHILDREN'S BOOKS

The Dragondain

by Richard Due

---

When a confused Jasper awakes, he's convinced he's dreaming. But by the time he meets Greydor, Jasper understands that this is no dream. In fact, persuading the King of the Rinn to work with the men of Dain to defeat their common enemy is a nightmare. Then there's the other side of the coin: convincing Tavin and Dubb that saddling a Rinn isn't certain death.

---

FREE! Previously $1.99
WOMEN'S FICTION

Deception

by Barbara Warren

---

Their parents paid the ransom—the kidnappers released one child. Haunted by her sister's desperate cries, Tess Howard spent twenty-four years searching for Rhona. Now, reunited at last, the sisters unearth a mystery that could cost them their lives…and the life of the one man who knows their dark secret.

---

FREE! Previously $2.99
© 2019 Digital Media Revolutions Corp. All rights reserved.