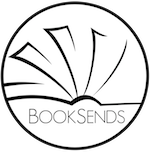 New Daily Bargain & Free Kindle Ebooks
Prices for the following books and apps are valid at the time of posting but can change at any time. Be sure to check product pages for current prices before purchasing.
This page is updated with the most recent deals by noon ET each day.
BookSends is a participant in the Amazon Services LLC Associates Program, an affiliate advertising program designed to provide a means for sites to earn advertising fees by advertising and linking to Amazon.com.
FREE BOOK OF THE DAY

Dangerous Deeds

by Beth Prentice

USA Today Bestselling Author

---

1,076 5-star reviews! When I bought a fixer-upper, I never expected to find forbidden love letters, a gorgeous handyman, or a stalker…

---

FREE! Previously $3.99
Angels of Omnis

by Lola StVil

New York Times Bestselling Author

---

1,786 5-star reviews! Nothing exciting ever happens to me…until I'm attacked by Demons and rescued by a team of angels sent to Earth to find me…

---

FREE! Previously $2.99
BESTSELLERS

Dark Mirror

by Matt Rogers

---

After returning to San Francisco, a sorry-looking bank account forces Dante to take the plunge into entrepreneurship to fund his vigilantism. He's an overnight success story, but when online investigative sleuths pounce on paparazzi photos, Dante is publicly identified as the heir of the disgraced Jacoby crime family. He thinks he's braced for the worst, but he isn't. A powerful figure makes contact, from a side of the world he wasn't even sure existed…

---

$0.99 Previously $6.99
SCIENCE FICTION

The Last Keeper of the Light

by Nikki Broadwell

---

The world was dark—probably for good. No one knew why. Raiders combed the forests in search of what they needed. Weapons were in short supply, as was food and clean water. Sandal had only known the reality of trying to stay one step ahead of danger. But when she met Jacob things changed. He was her lifeline, her one tether. And when they parted, her hope vanished along with him. But that was then. Now she must find her way out of a world gone mad, or die trying…

---

$0.99 Previously $2.99
HORROR

kindleunlimited

Trying to Survive

by C.J. Crowley

---

The night it began, all we could do was listen to the chaos. The sirens, car crashes, gunshots, and relentless cries for help resonated throughout the neighborhood. They hunt like wolves. Their speed and strength tear away at any hope for survival, just as their teeth do flesh. The few cursed to maintain their humanity will need more than weapons and clever ideas to escape the gruesome fates attached to even a single mistake…

---

$0.99 Previously $2.99
HISTORICAL

kindleunlimited

My Son's Secret

by Roberta Kagan

USA Today Bestselling Author

---

2,017 5-star reviews! There were so many terrifying stories about the Jews. People called them useless vermin, filthy, dangerous. Before I met Abram, I was afraid of them too. But I am about to tell you a very different story—a forbidden story. My love for Abram defied all reason…as well as German law. Tonight our son giggles with excitement as he blows out the candles on his birthday cake. But our safety is nothing but an illusion…

---

$0.99 Previously $5.99
NONFICTION

kindleunlimited

Super Achievers

by Pat Sanaghan

---

Achieve your biggest goal. Get more done. And get laser-focused. What would your life look like if you truly committed yourself to your goal? If you spent just one year laser-focused on achieving your most important goal, how would your business, your life, and your relationships transform? This simple, no-BS guide can make that happen…

---

$0.99 Previously $8.99
kindleunlimited

How to Be a Good Boss and a Leader

by Anthony Raymond

---

Are you struggling to be an effective leader? Do you have trouble keeping your team focused, motivated, and committed to the pursuit of their assigned goals? The truth is, the majority of bosses fail to inspire their employees to be engaged and productive at work. And they're often frustrated by their inability to incite their team to action. How can you hope to resolve these tensions and become the kind of leader that your team would be proud to follow?

---

$0.99 Previously $9.97
CHILDREN'S BOOKS

kindleunlimited

Lucy and the Enchanted Forest

by J.P. Anthony Williams

---

Inspire your child's love for reading and let their imagination run wild! Follow the journey of young Lucy as she discovers a magical clearing in an enchanted forest and meets various animals (fox, rabbit, owl) with hidden wonders. Filled with vivid illustrations, this children's learning book combines elements of fantasy and educational facts, teaching children about the natural world. The perfect bedtime story for your little adventurer…

---

$0.99 Previously $3.99
MYSTERIES/THRILLERS

Murder in the Atchafalaya

by Jim Riley

---

Treasury agent Kristi Blocker is tasked to find two missing coworkers in the vast Atchafalaya Basin swamp. But then Kristi herself gets kidnapped. Fighting for her life, she escapes to the depths of the swamp. Meanwhile, the sheriff asks Hawk Theriot—the swamp ranger—to find Kristi. With corrupt cops, private investigators and federal agents complicating things, can Kristi and Hawk figure out what happened in the swamp and bring those responsible to justice?

---

$0.99 Previously $2.99
A Devil of a Time

by Gretchen Jeannette

---

Captain Niall McLane might think he has survived the worst that could happen to any man, but as the American Revolution draws to a close, he finds his troubles have only just begun. When Niall becomes a suspect in a grotesque murder, his reputation as a merciless Indian fighter and scalp hunter turns the public against him. Worse, the real killer has only begun to rampage, his sights set on those close to Niall. Now the hunt for evil is on…

---

FREE! Previously $2.99
ROMANCE

kindleunlimited

Cinderella Busted

by Petie McCarty

---

151 5-star reviews! Once upon a time, in Jupiter Island, Florida…Billionaire developer Rhett Buchanan is forced to inspect a shipment of priceless trees and meets the girl of his dreams instead. A bit jaded where women are concerned—since most are gold diggers—Rhett falls head over heels for the Jupiter Island socialite who only wants him, not his money. Except she isn't the glamorous socialite she appears to be. She's the gardener…

---

$0.99 Previously $2.99
Men of Alphabet Mountain

by Natasha L. Black

---

Fall in love with five alpha men and the women who capture their hearts. A Is for Aiden—Hunted by the Mob after they took out my dad, I have to stay alive. For Aiden. For our baby. I won't keep this a secret. Even if it costs me the man I love. This box set also includes B Is for Brett, C Is for Carter, D Is for Deacon, and E Is for Everett.

---

$0.99 Previously $3.99
His & Hers

by Winter Renshaw

---

There are two sides to every love story: his—and hers. These seven full-length, standalone novels feature grumpy, alpha-hole heroes and the intelligent, fearless women they never saw coming. From the pages of Absinthe, where two internet strangers find themselves in the midst of forbidden love when they unexpectedly meet in person, to Trillion, a fake-engagement boss-employee romance with a trillionaire twist…

---

$0.99 Previously $9.99
The Wedding Witness

by Sofia T. Summers

---

The gorgeous groomsman had all my attention when my best friend's ex was allegedly killed. I was the last one to see him alive. There may not be anyone on my side except that groomsman I can't stop thinking about since the wedding. Owen is a rugged, red-blooded military man. I'm not even his type. And yet, I fall into his arms like I belong there. His dark eyes have the depth of an intense lover. But there are secrets hiding behind them…

---

$0.99 Previously $4.99
Meet Disaster

by D.E. Haggerty

---

Phoenix is not the man for me. He's a loner who's only pretending to date me until my ex gets the hint. The small town of Winter Falls is my chance to reinvent myself. I have officially seen the backside of nervous and timid Gabrielle. Or, I will have. Just as soon as I deal with the pesky matter of my ex who won't stop blowing up my phone.

---

FREE! Previously $3.99
FANTASY - URBAN/PARANORMAL

309 Years Later

by Tarik Bouchnayaf

---

Omar Saladin, a passionate and brilliant physicist, having dedicated his twenty-seven years to science, history, and the martial arts, thinking that one day he would be part of a significant cause and make a difference. Life's challenges made him renounce his dream, and while he was drowning in his failures and questioning his decisions and beliefs, he is selected for a special
time-travel mission.

---

FREE! Previously $0.99
TEEN/YA

Dreams of Ice and Iron

by Kayla Edwards

---

Locked inside an iron mask by the King of the Fey, Sable Erwyn Sylvana has waited ten years for freedom—and to take revenge on those who cursed her. But with every second that passes inside the mask, her soul begins to fade farther away. The memories of her loved ones and her former life become a blur, and soon she cannot even remember her own name.

---

FREE! Previously $2.99
ACTION/ADVENTURE

Jackson Boone

by Stephen G Gamble

---

Morgan Arkwright was as brave a child as he could be. As a man, he is as righteous, tough and courageous as they come. When a single event sets his future and his fate in motion, Morgan has to find within himself a will to survive and the strength to fight for those he loves.

---

FREE! Previously $2.99
LITERARY

Soul Survivor

by TC Rybicki

---

Paige Caldwell grew up in an idealistic home but stood out as the family rebel. Her life revolved around lectures and disappointments. She had a low tolerance for most people and chose to live her life without rules or expectations.

---

FREE! Previously $2.99
WOMEN'S FICTION

The Way They Were

by Mary Campisi

---

At eighteen, Rourke Flannigan and Kate Redmond thought they'd spend the rest of their lives together—until a family tragedy tore them apart. Fourteen years have passed, and they've both carved out separate lives hundreds of miles apart—hers as a wife and mother, his as a successful, driven businessman. But once a year, Kate pulls out a red velvet journal and writes a letter, which she'll never send, to the man who still owns her heart.

---

FREE! Previously $4.99
CHRISTIAN/RELIGIOUS FICTION

Treasured Love

by Leah Atwood

---

Avery Callahan hasn't dated in a long time. As owner of Bounty Books, she stays busy keeping her bookstore running, though she refused to carry any books about hidden treasures. It's a sore topic with her, and one she wishes to avoid completely. However, that's not possible, especially when reality show producers claim to have found resurfaced coins from a lost treasure.

---

FREE! Previously $0.99
FANTASY - EPIC

The Mages of Starsea

by Kyle West

---

A mage's fate is worse than death. Lucian dreams of a new life outside the cesspool of Earth. Unfortunately, his wish comes true when the government identifies him as a mage. No one knows why the mages are being born. No one knows why their powers lead to madness and death in a terrifying disease known as "the fraying." The only solution is to quarantine the mages in academies.

---

FREE! Previously $4.99
© 2023 Digital Media Revolutions Corp. All rights reserved.