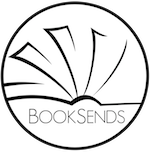 New Daily Bargain & Free Kindle Ebooks
Prices for the following books and apps are valid at the time of posting but can change at any time. Be sure to check product pages for current prices before purchasing.
This page is updated with the most recent deals by noon ET each day.
FREE BOOK OF THE DAY

The Bison Agenda

by Aaron Frale

---

Clara has it all, a swanky new job, a hot robot babe, and even a time machine. Paradise all comes crashing down when she realizes her ticket to the future was stolen.

---

FREE! Previously $3.99
FANTASY - EPIC

Through the Deep Forest

by Russell C. Connor

---

Join Korden Bright, his telepathic artificial intelligence S.T.O.N.E., and a cast of wild characters as they journey across a post-apocalyptic America filled with magic and strange technology. Hunting them are the Incarnates, body-hopping demons intent on robbing humanity of their last hope for the future…

---

FREE! Previously $3.99
FANTASY - URBAN/PARANORMAL

kindleunlimited

The Hocus Pocus Magic Shop

by Abigail Drake

---

When chemist Grace O'Leary finds a book of magic spells hidden in her Aunt Lucy's run-down magic shop, the scientist in her itches to try them out. She mixes up a batch of love potions as a joke, and has to face the consequences when they actually seem to work. Her dream of becoming a professor is in peril, and time is running out to finish research for her dissertation. She can't handle any more distractions, but the magic shop is on the verge of closing, her aunt has become forgetful and confused, and a handsome reporter named Dario Fontana keeps sniffing around for a story.

---

$0.99 Previously $3.99
SCIENCE FICTION

kindleunlimited

Exodus Ark

by J.N. Chaney

---

Kent-9464 was made for war. But now, forsaken by those who created him, he has been relegated to head of security for a colony ship called Exodus Ark. It's a one way trip to a new planet far away from everything he's ever known, and the trip is said to take hundreds of years. The colony world is another Earth, a new beginning for mankind…and completely uninhabited. But when Kent is prematurely woken up from his stasis pod and told by the ship's AI that they are under attack by an unknown alien threat, he must recall his years of training and once again become the man he used to be.

---

$0.99 Previously $4.99
kindleunlimited

Unearthed

by Marc Mulero

---

I wish the global quake had buried me. It would be easier, then, to cope. My love? Murdered. My family? Betrayed. Friends? Fallen. And all that in the name of the Hiezers. My name is Blague. Just Blague. My surname was stripped the day I was marked for exile. Now I wander in the sands of the forgotten continents, scraping by among the rest of the outcasts. There are others like me, out here.

---

$0.99 Previously $3.99
TEEN/YA

Everhaven

by Elizabeth J. Rekab

---

Everhaven isn't like any other town, but Abigail Walters isn't like any other teenager…because wherever she goes, the Dead follow. Welcome to EVERHAVEN, with its cobblestone streets, white picket fences…and newly deceased citizens walking the earth. Seventeen-year-old Abigail Walters knows that after a resident dies, they will come to her, just as she knows she will always be an outcast due to her late father's crimes and her close relationship with the Dead. What's more, she can't leave Everhaven no matter how badly she may want to.

---

$0.99 Previously $3.99
HORROR

kindleunlimited

Creature Feature

by Steven Paul Leiva

---

It is 1962. Kathy Anderson, a serious actress who took her training at the Actors Studio in New York, is stuck playing Vivacia, the Vampire Woman on Vivacia's House of Horrors for a local Chicago TV station. Finally fed up showing old monster movies to creature feature fans, she quits and heads to New York and the fame and footlights of Broadway.

---

$0.99 Previously $5.00
Amber Hollow

by Edgar Swamp

---

On July 14, 1991, an isolated village in Northern Wisconsin is ground zero for an unprecedented, fiery tragedy. Of the community's 600 residents, there are only five survivors. Detailed accounts by the victims contradict one another; the only link they have in common is a man named Anthony Guntram, who they allege is the primary suspect. Because he is presumably dead, this claim can't be verified. Further inquiries expose a culture enshrouded in mystery. What are the survivors are hiding?

---

$0.99 Previously $2.99
NONFICTION

The Stressed out Manifestor

by Nico Zen

---

Do you feel that your life is out of your control? That no matter what you do, the universe seems to keep going against you? That despite years of trying, you're still not able to manifest the things you want into your life? You're probably already familiar with the law of attraction—how your thoughts and your energy can create your reality. Yet, even though you keep trying to apply it in your life, it just doesn't seem to be working for you.

---

$0.99 Previously $9.99
Mental Toughness Training

by Ian Tuhovsky

---

Did you know that your social, business, and romantic life are dictated and, in most cases, controlled by your emotions? Did you know that mastering your emotions can lead to increased confidence, self-awareness, and self-motivation? If you are looking for an easy way to develop emotional intelligence and reap its immense benefits, look no further.

---

$0.99 Previously $4.99
CHRISTIAN/RELIGIOUS FICTION

The Garden at the Edge of Beyond

by Michael Phillips

---

Enter into regions beyond the human imagination, worlds filled with surprise and discovery, fresh hope and infinite love. A man lies down for a normal night of sleep and inexplicably awakens to find himself in a surreal garden bursting with fantastic aromas and colors. A succession of "tour guides" come and go, helping him to interpret the landscape's fragrant messages, each one a clue on the journey to discover his true self, and, ultimately, the Creator of the Country Beyond.

---

$0.99 Previously $2.99
MYSTERIES/THRILLERS

The White Hand

by Multiple Authors

---

Based on the award-winning Canadian haunt and forthcoming television series, The White Hand brings you into a historical thriller of mobsters, forbidden love, old souls, and betrayal.Their needs wrap them into a deal with the Irish mob—The White Hand. The two men willingly work with the gang as resurrectionists, obtainingbodies for anatomists. Spalding plays with fire, developing something known as love for Irene,the daughter of The White Hand's boss.

---

FREE! Previously $3.00
Messenger's Dawn

by Lior Akerman

---

He did not choose. He was chosen. He didn't know why, nobody knew why. But all signs indicated that this was what should have happened. Mike Messenger is an investment analyst working in Midtown New York, enjoying the life the city has to offer. Until late one night, a surprising and unexplained occurrence of events begins, at which point Mike realizes that he is the messenger chosen to save the earth from the evil forces of the lethal, destructive figures in black that strive to shatter the natural order of things.

---

FREE! Previously $3.99
ROMANCE

Another Notch in the Beltway

by L.A. Long

---

Historical romance writer, Lenore Held, AKA, LaSandra Lacy, feeling the need to step into the present century, both personally and professionally, has agreed to co-author a steamy contemporary romance with male author, MP Finnegan. As sparks begin to fly, on and off the written page, the world around them turns into utter chaos. Her son's father, Senator Byron Maxwell, makes an appearance in her life after an almost 22-year absence.

---

$0.99 Previously $2.99
Maybe It's Fate

by Weston Parker

---

Reckless is my middle name. Guess that's why I got a medical discharge from the military. A fighter pilot with no plane to fly is a very unhappy boy. So commercial airlines, here I come. Thanks to a bit of serendipity, I end up in Fiji with a hot as hell, broken-hearted woman. Poor thing got stood up at the altar and decided to go on her honeymoon anyway. The man who did it must be an idiot. This woman is everything any man would want in his life or his bed.

---

$0.99 Previously $3.99
Tempted by a Vampire

by Susan Griscom

---

What do you do when your favorite rock star is a vampire? New job in San Francisco—Check. New apartment—Check. Everything is just the way Maggie always imagined it would be until her gaze catches the sexy as sin lead singer of the house band at an elite nightclub. Cian is a talented musician—and a vampire. He's content living the single life in San Francisco, playing with his band at Club Royal each weekend…until he meets a human woman he can't resist. The scent of Magdalena's blood has him completely undone, and he begins to question his felicitous existence when his desire for her grows out of control.

---

FREE! Previously $0.99
EROTIC ROMANCE

Unmasked Desire

by McKenna Rogue

---

Angela's everything I've ever looked for in a woman: Smart, successful, sexy as hell. There's only one problem…She hates Halloween. Masks and costumes might hide identities, but I want to strip everything away and find out who she really is. I can't help but get under her skin. Or wonder what it would be like to get her under me.

---

FREE! Previously $3.99
ACTION/ADVENTURE

Beyond Red Lines

by Pierre Rehov

---

Theo Collin had the misfortune to be discovered for his unique talent during his military service. A few years later, he is offered an exceptional job opportunity within a mysterious organization. Thinking he was hired for his computer skills, he sets off on an adventure with his wife and ten-year-old daughter. His descent into hell begins when he comes into contact with the Mexican mafia and is then dragged against his will into a case of paramilitary training. His wife and daughter are taken from him while in New York, the head of the organization believes he can wipe out international terrorism with his army created to strike back blow for blow.

---

FREE! Previously $2.99
HISTORICAL

Savage

by Stan C. Smith

---

If you have found this book, the end of the world has already begun. Something lies hidden in the remote wilderness. It is unremarkable in appearance yet beautiful in purpose. It is intelligent yet not human. It is a gift. But gifts always come at a price. It's 1868. Gentleman naturalist Samuel Inwood is fulfilling his dream of exploring Dutch New Guinea when things go horribly wrong. A savage aboriginal tribe takes him captive, and as Samuel fights to survive, he begins to doubt that he is the civilized man he had thought himself to be.

---

FREE! Previously $3.99
LITERARY

Reliance

by Paul McMurrough

---

An eruption on the Sun leaves the Earth powerless, but is it a temporary inconvenience or the start of a spiral into anarchy? Belfast Professor Martin Monroe knows the answers, but once branded a conspiracy nut, he struggles to get anyone to listen to his warnings of the impending disaster. His only friend, Simon Wilson, still coming to terms with the loss of his wife, is the only person who will listen.

---

FREE! Previously $2.99
CHILDREN'S BOOKS

Tim the Tiny Block

by D.J. Bianco

---

Little Tim just wants to help!But when a group of toy blocks set off on a mission to construct a house, he can't quite find his place. He's a different size! He's a different shape! How can Tim help his friends when he's not like everyone else?

---

FREE! Previously $3.99
WOMEN'S FICTION

Friends Who Move Couches

by CJ Zahner

---

Nikki Grey's idea of living dangerously is not wearing a seatbelt, yet calamity always seems to find her. Friends Who Move Couches is a laugh-out-loud story about life, friendship, quieting your inner critic, and surviving rejection. Married to a workaholic, mothering three rebellious kids, and feuding with neighborhood friends, Nikki Grey forgets her problems one afternoon by smoking marijuana.

---

FREE! Previously $2.99
BESTSELLERS

A Beginner's Guide to Free Fall

by Andy Abramowitz

---

After their lives fly off the rails, getting back on track takes everything they have left. Davis Winger has it all. A respected engineer who designs roller coasters in theme parks across the country, he is deeply in love with his wife and has a beautiful young daughter and a happy home. Until an accident strikes on one of his rides. Nothing fatal—except to his career. And to his marriage, when a betrayal from his past inadvertently comes to light. In one cosmically bad day, Davis loses it all.

---

$1.99 Previously $4.99
© 2020 Digital Media Revolutions Corp. All rights reserved.