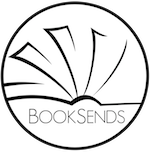 New Daily Bargain & Free Kindle Ebooks
Prices for the following books and apps are valid at the time of posting but can change at any time. Be sure to check product pages for current prices before purchasing.
This page is updated with the most recent deals by noon ET each day.
0
FREE BOOK OF THE DAY

Survive and Surpass

by Margalit Tal-Gan

---

A shared betrayal experience brings together Yuli, Camille and Ela. Together these women help each other cope and establish their place in the world.

---

FREE! Previously $3.99
Anything for Love

by Lola StVil

New York Times Bestselling Author

---

Winter is on the worst date of her life, so she goes home to her true loves: take out and Netflix. Can Wyatt get Winter to give love one more try?

---

FREE! Previously $0.99
FANTASY - EPIC

Children of a Broken Sky

by Adam J Nicolai

---

Lyseira grew up in a little village beneath a mountain's shadow, where she and her friends discovered a secret long lost—a secret that would shake the world to its bones. Now, as she comes of age, her friend Helix is accused of murder and sentenced to death. Forced to choose between watching him die and the staggering risk of rescuing him, she launches her friends on an unforgettable journey—one that will change them all forever.

---

FREE! Previously $4.99
FANTASY - URBAN/PARANORMAL

kindleunlimited

Familiar Magic

by Matthew Stott & David Bussell

---

Stella Familiar was created by the London Coven to protect the city from the monsters that lurk in the shadows. She's fought against the darkness for decades, but now something new has come to town. Something that's torn her world apart. An evil beyond anything she can imagine is loose; something with the power to crush her like a bug…and it's back to finish what it started. Can Stella defeat a threat this powerful, or will the creature snuff out the Coven for good?

---

$0.99 Previously $2.99
All Things to Everyone

by Aldred Chase

---

Fifteen year old Paul Blake is not looking forward to spending quality time with his grandmother, who has never taken an interest in him. This time however things are different because he reveals to her an ability to see the supernatural. She wants to train him but she is not the only one who is keen to help him develop his talents, and he soon finds himself in a terrifying fight for survival that will test his skill and courage to the limit.

---

FREE! Previously $2.99
TEEN/YA

The Never Dawn

by R.E. Palmer

---

All his young life, Noah has longed to see the sky he's only heard about in stories. For over one hundred years, Noah's people have toiled deep beneath the Earth preparing for The New Dawn—the historic day when they will emerge to reclaim the land stolen by a ruthless enemy. But when Rebekah, the girl of his forbidden desire, discovers a secret their leader has been so desperate to keep, Noah suspects something is wrong…

---

FREE! Previously $2.99
HORROR

The Midnight Eye Files

by William Meikle

---

It was supposed to be an easy case. Recover a stolen family heirloom, and try to keep the relationship with his very beautiful—and very married—client, strictly professional. Easy. But the Johnson Amulet is no mere trinket…and Derek isn't the only person trying to find the priceless relic. To save the day, Derek must take some dark pathways, and not everyone is going to make it back out into the light. This set includes The Amulet, The Sirens, and The Skin Game.

---

$0.99 Previously $7.99
ACTION/ADVENTURE

kindleunlimited

Divided We Fall

by Mark Goodwin

---

253 5-star reviews. Twenty-nine-year-old Ava is a fighter, but she doesn't always make the best decisions. Her personal complications aren't without merit, but America is on the verge of a second civil war, and Ava must pull it together if she wants to survive. The tentacles of the deep state have infiltrated every facet of American culture. The revolution has been well-planned, but the socialists may have underestimated America's true patriots.

---

$0.99 Previously $3.99
LITERARY

kindleunlimited

Mock My Words

by Chandra Shekhar

---

Chinese literary genius David Tan writes with style, wit, and elegance. His speech, however, is awkward, halting, and hilariously ungrammatical. When he joins the Steinbeck University's prestigious writing faculty in California, his students scorn him and his colleagues snub him. David's career and marriage are collapsing, Laura faces dismissal or worse, and Melissa's device seems doomed to flop. Will fortune intervene?

---

$0.99 Previously $5.99
NONFICTION

My Life with the Eskimo

by Vilhjálmur Stefánsson

---

Who are the Eskimo peoples? And how do they survive in the freezing conditions of the far north? Vilhjálmur Stefánsson left New York in April 1908 to begin his journey northwards and into the Arctic Circle. For the next two years he continued north to study an isolated group of Inuit who still used primitive tools. Stefánsson, who learnt how to communicate with the Inuit, provides fascinating insight into the beliefs and every day life of these people.

---

$0.99 Previously $3.99
WOMEN'S FICTION

Summer of the Loon

by Deanna Lynn Sletten

---

Ali's life changed forever the moment her mother died. The sixteen-year-old was suddenly swept away from the life she knew in California to live with her estranged grandfather in the deep woods of northern Minnesota. Ali's life has never been easy, but it seems her grandfather is trying his best to make it even more difficult. What she hadn't counted on was slowly becoming attached to the grumpy old man and falling in love for the very first time.

---

$0.99 Previously $3.99
kindleunlimited

The Unscripted Life of Lizzy Dillinger

by Marianne Hansen

---

Stay-at-home mom Lizzy Dillinger escapes the monotony of her humdrum marriage by writing down her daydreams. When her producer friend contracts her story for a movie and invites her on set, she jumps at the chance to leave the suburbs until the film's in the can. But Lizzy's big break gets even better when she learns the hunky character who starred in her daydreams will be played by her Hollywood crush, Ben Winters.

---

$0.99 Previously $2.99
CHRISTIAN/RELIGIOUS FICTION

The Farmer's Wealthy Bride

by Faith Johnson

---

Unwanted in her own home since her father remarried, Hope Hudson finds herself sent away to become a mail order bride. Under the dubious protection of Big Bertha, Hope is soon married to Chance Caller, a rugged farmer and the most handsome man she has ever seen. But life on the farm is much different than what Hope is used to, and she fears she will not be up to the task. Until one day, a terrible accident leads Hope to discover her true strength—and the richness of love.

---

FREE! Previously $0.99
MYSTERIES/THRILLERS

The Spring Cleaning Murders

by Dorothy Cannell

---

When members of the C.F.C.W.A. start biting the dust, Ellie swaps scrubbing for sleuthing to find out what secrets have been swept under the rug. With the help of her husband, her cousin Freddy, and an assortment of homemade cleaning solutions, Ellie joins the C.F.C.W.A.'s roster and embarks on a brief stint as a mercenary maid—just long enough to snoop through her neighbors' things and find out which one has more than dust bunnies and dirty dishes to hide.

---

$1.99 Previously $5.99
kindleunlimited

The Bishop Burned the Lady

by Bill Percy

---

A mysterious fire in a remote forest clearing; a woman's charred bones; unexplained tracks in the rutted road—the only clues Deputy Andi Pelton has to what happened. Then she meets an old man living alone in a forest compound that obviously houses many people. Sex trafficking in the Montana wilderness? As Andi and psychologist Ed Northrup struggle to solve the brutal and fiery murder, Andi faces a fear she didn't know she had.

---

$0.99 Previously $6.99
Murderous Craft

by Sam Cheever

USA Today Bestselling Author

---

A corpse in the bathroom of a popular bar. An old acquaintance still nursing a mad-on from 15 years earlier. A cast of characters possessing secrets they'll do almost anything to keep. It's enough to make reformed (sort of) party girl Blaise Runa want to quit her dead end job. But in the meantime she fully intends to grab her sexy private eye fiancé and dig into the mess. Because she might be trying to adult, but that doesn't mean she's gotten any less nosy.

---

$0.99 Previously $3.99
The C Clef

by Andrew Harris

---

Faced with an epidemic of 13 million new cases of cancer, the World Health Organisation has offered a reward of $7.5B for proof of a scientific cure. Leading American oncologist Dr Hannah Siekierkowski discovers a secret buried in a London research laboratory that will change medical science and raise new questions about the cause of the disease. It could save the lives of millions of innocent people. But she is not the first to make the discovery…

---

FREE! Previously $0.99
Murder Under Construction

by Maddie Cochere

---

141 5-star reviews. Jo is thirty-two and stuck in a rut. She wants two things in life—a career as a private investigator and to lose the sixty pounds she packed on after her divorce. When she crashes her nephew's bike in a construction site, she lands on a girl with a knife in her chest. Jo enlists her sister Pepper and journalist friend Jackie to help solve the girl's murder. Things become creepy when the girl appears to Jo in dreams and offers unusual clues.

---

FREE! Previously $0.99
ROMANCE

The Matchmaker

by Kay Hooper

New York Times Bestselling Author

---

It's public knowledge in Richmond that the only wife the infamous Cyrus Fortune wants is one who belongs to some other man. He has a knack for sensing an unhappy bride—and a talent for showing her what she needs to be happy. Obsessed with uncovering the circumstances of his own mysterious birth, Cyrus doesn't have the time for a serious romance. Even so, an intelligent man knows when he's at the crossroads of destiny. For Cyrus, that's when he meets Julia Drummond.

---

$1.99 Previously $5.99
kindleunlimited

Tenacity

by Auryn Hadley

---

Region by region, the Lieutenant Salryc Luxx and her elite Black Blades are pushing forward and liberating an enslaved nation from the emperor's reign of terror. While scoping out the quiet remains of a fallen town—too quiet, actually—they discover scores of slaughtered families. But they also discover life: a young girl, locked in a cage…The Emperor is losing. He knows Sal's responsible, and he knows exactly how to destroy her—go after those she loves most.

---

$0.99 Previously $2.99
kindleunlimited

The Rebellious Heir

by Susie Warren

---

Ava Parker works for a business magazine and is asked to travel to London to interview Jeremy Bolles, the flashy billionaire. Her boss doesn't know that she has avoided similar stories for years. But when Jeremy Bolles starts to buy up Dublin's waterfront properties, her employer insists a full-length interview. Jeremy is interested in proving his worth, while Ava wants to expose the truth. Will they have the courage to trust each other and give love a chance?

---

$0.99 Previously $2.99
Prejudice Meets Pride

by Rachael Anderson

USA Today Bestselling Author

---

234 5-star reviews. After years of pinching pennies and struggling to get through art school, Emma Makie's hard work finally pays off with the offer of a dream job. But when tragedy strikes, she has no choice but to make a cross-country move to Colorado Springs to take temporary custody of her two nieces. She has no money, no job prospects, and no idea how to be a mother to two little girls, but she isn't about to let that stop her.

---

FREE! Previously $3.99
SCIENCE FICTION

Tales of Space and Time

by H. G. Wells

---

Tales of Space and Time is a fantasy and science fiction collection of three short stories and two novellas written by the English author H. G. Wells between 1897 and 1898. It was first published by Doubleday & McClure Co. in 1899. All the stories had first been published in various monthly periodicals and this was the first volume to collect these stories.

---

FREE! Previously $0.99
HISTORICAL

Orphan Moon

by T. K. Lukas

---

1860—Palo Pinto, Texas. Under the spectacular glow of a Comanche moon, a family is slaughtered, their homestead torched. Nineteen-year-old Barleigh Flanders survives the terrifying midnight raid. Fiercely determined to rebuild, she seizes an opportunity meant for another. Desperate, near penniless, her foolhardy scheme could prove calamitous, yet it's her only hope. Her grueling physical journey stretches from Texas, to Missouri, and into the rugged Utah Territory.

---

FREE! Previously $2.99
CHILDREN'S BOOKS

Spy Dogs (ZERO)

by Amma Lee

---

This prequel tells the tale of little Harper and his owners, Joseph and Jessica. Harper thought he would have a fun vacation with Joseph, but he was proven wrong when Jessica tried to call all of the shots, leading Harper to escape their cabin which ultimately gets him captured. This side story featuring Harper tells the story of how everything came to be and how spy dogs was created.

---

FREE! Previously $0.99
BESTSELLERS

The Butterfly Garden

by Dot Hutchison

---

8,423 5-star reviews! In a garden near an isolated mansion grow luscious flowers, shady trees…and a collection of precious "butterflies"—young kidnapped women. Overseeing it all is the Gardener, a brutal, twisted man obsessed with capturing and preserving his lovely specimens. When the garden is discovered, FBI agents Victor Hanoverian and Brandon Eddison are tasked with piecing together one of the most stomach-churning cases of their careers.

---

$1.99 Previously $5.99
App: Castle Cats

---

Manage your very own guild of cat warriors in Castle Cats! Help Conan the Knight, Catniss the Archer and Francis the Mage put an end to The Evil Pugomancer's reign once and for all!

---

FREE!
© 2018 Digital Media Revolutions Corp. All rights reserved.