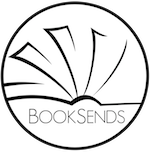 New Daily Bargain & Free Kindle Ebooks
Prices for the following books and apps are valid at the time of posting but can change at any time. Be sure to check product pages for current prices before purchasing.
This page is updated with the most recent deals by noon ET each day.
FREE BOOK OF THE DAY

The Three Christmases of William Spencer

by Derek Blount

---

As William celebrates his birthday each year on December 25, he learns that, no matter what, happiness is an attitude, not a condition…

---

FREE! Previously $2.99
Oof

by Strobe Witherspoon

---

This book explores the role of satire in a society where media outlets rely on clicks to stay alive and everything is filtered.

---

FREE! Previously $4.99
Last at Bat

by Mark Donahue

---

If you can throw a 95 MPH fastball—or hit one—your teammates don't care what color you are, how pretty you are, or where you came from.

---

FREE! Previously $2.99
Only When I Step on It

by Peter Conti

---

Faced with the impossible choice of suffering through the rest of his life, he had an unlikely epiphany: "If I could somehow hike 2,000 miles on the Appalachian Trail, then my leg will have to be better."

---

FREE! Previously $4.99
Bedtime Stories for Kids

by Misty Green

---

Help your kids fall asleep faster at night and allow them to use their imagination. Do you constantly struggle to get your kids to fall asleep? Do they always want to stay awake a little longer?

---

FREE! Previously $2.99
Kick Your Fat in the Nuts

by T.C. Hale

---

Not only will Tony have you laughing out loud while he reveals the secrets behind weight loss and how the human body functions, you will also learn how to look at your own body chemistry.

---

FREE! Previously $3.99
The Haunting of Denton Island

by Mason Dean

---

In the cold and rugged northwest, just off the coast of Washington where Bellingham Bay and Samish Bay intersect, sits a private island owned by reclusive and eccentric millionaire Arthur Denton.

---

FREE! Previously $0.99
FANTASY - EPIC

The Magelands Eternal Siege Set

by Christopher Mitchell

---

Stolen from his home, Corthie Holdfast has arrived in the City of the Eternal Siege as a new Champion. He must fight alongside the Blades, whose lives are dedicated to the defence of the City against the hordes of monstrous Greenhides; or die at the hands of the Gods who rule. Maddie Jackdaw, a young Blade, faces her last chance. Thrown out of every unit defending the City, either she takes on a new role, or she will be sent to the Rats, a company of misfits given the perilous tasks beyond the Great Walls.

---

$0.99 Previously $9.99
FANTASY - URBAN/PARANORMAL

Illegal Magic

by Shannon Grey

---

Magic is real. I was born with the gift, and now I'm being hunted by the Exterminator. His main goal? Eliminate all magic users. Merlin told me to run, but I couldn't leave Angelica. Can I win this war without losing my powers or worse…my life?

---

$0.99 Previously $3.99
Moon Bitten

by C. S. Churton

---

She didn't believe werewolves were real…until she was attacked. Can Jade come to terms with her new shifter life? For as long as she could remember, she wanted to go to Uni and study law. When she got bitten, everything changed. Jade's not ready to accept her new reality, but she had better come to terms quickly, because it's her only way out.

---

$0.99 Previously $3.99
SCIENCE FICTION

Galactic Revenge

by Ken Rudisill

---

What could possibly go wrong when stealing a mysterious artifact from a vindictive alien race bent on conquering the galaxy? After years on the run, two desperate siblings mistakenly stow away on a criminal ship leaving sanctioned space. They think their luck can't get any worse until they overhear the crew discussing mutiny and the GCC. Is it possible the captain possesses the legendary artifact?

---

$0.99 Previously $6.99
kindleunlimited

Platformed

by Kelsey Josund

---

After she loses her job when her startup folds and loses her home to California's annual wildfires, Sara joins the latest thing: an unnamed tech giant's quasi-utopian community. Alone on the inside with a thousand mysteriously chosen strangers, Sara is insulated by an all-powerful corporation from the turmoil of crumbling governments and a changing climate. But as she learns more about her new home, she begins to see the cracks in its perfect facade.

---

$0.99 Previously $4.99
Outcast Marines Set

by James David Victor

---

The Outcast Marines are the worst of the worst. If you're conscripted, you will likely spend the rest of your days on desperate missions that no one else can, or will, do. That's an option Solomon, Jezzie, Malady, and the other Outcasts gladly took. The alternative was certain death on a remote prison moon. And it's a good thing too, because sometimes it takes some truly bad guys to save the day.

---

$0.99 Previously $9.99
NONFICTION

Megafauna

by Baz Edmeades

---

Ecological competition began as slow arms races. Predators evolved to hunt. Prey evolved to defend themselves. Each improvement was small, barely shifting the odds of survival. Nature remained in equilibrium. Until the dawn of humanity. When our ancestors developed the unique ability to think up new devices and behaviors, humanity became able to overcome nature's defenses far more quickly than natural selection could respond.

---

$0.99 Previously $9.99
AI as Your Teammate

by Evan Ryan

---

What if you could transform your business without increasing payroll? Or improve reliability, consistency, and profit while reducing employee turnover?Artificial intelligence (AI) makes all that possible and more. It's the fastest, easiest way to scale your business. Successful entrepreneurs learn early on that growth isn't linear. Scaling up means hitting one ceiling after another. All too often, breaking through requires drastic changes in payroll or infrastructure that the company isn't prepared to float.

---

$0.99 Previously $9.99
Conquer Your Beliefs

by Suresh K. Govind

---

Conquering your beliefs offers a powerful means to find your why and enables you to shine your way to brilliance. Do you often wonder how a few people do seemingly impossible things while others settle for a mediocre life? There is a famous saying—"You do not see the world as it is; you see the world as you are." What if you could learn how to change self-limiting beliefs to principal empowering beliefs that work for you and not against you?

---

$0.99 Previously $2.99
The First Time Father

by Alfie Thomas

---

Prepare yourself for the sudden twists and turns of fatherhood with this personal account of a father-of-three who tells it like it is. What if I don't know what to do when the baby cries? Am I giving my partner the support she needs? How expensive is raising babies? There's no denying that becoming a first-time father will be one of the biggest events in your life.

---

$0.99 Previously $70.00
CHILDREN'S BOOKS

Boggle and Bruce Clean Up

by Debbie Martin

---

When Boggle the cat and Bruce the pug get bored, disaster strikes. One of their most favouritest things is to watch TV with their 'hoomans', but even that is boring today. In fact, the Mum 'hooman' has actually fallen asleep watching TV because it's all about recycling—yuk.

---

$1.99 Previously $2.99
Words for Turds

by Calamari Tales

---

Want to give your kids a dictionary that they'll read cover to cover, giggling the whole time? Kids don't have to like books or reading to learn new words for poo. In addition to the diverse vocabulary, the book also shares 75 surprising feculent facts.

---

FREE! Previously $6.99
WOMEN'S FICTION

It's a Wonderful Christmas Set

by Multiple Authors

---

Nothing jump-starts Christmas nostalgia quite like the movies. With stirring images of snow-covered hills, crackling fireplaces, and happy families gathered around the decorated tree, these silver-screen tales capture all the magic and wonder of the season. Inspired by some of their favorite holiday films, each of these novelists has paid homage to the classic stories we all love, crafting an eclectic collection that delivers something for everyone.

---

$0.99 Previously $4.99
Shadowed Promise

by Sunanda J. Chatterjee

---

"I bring bad luck to those I love," said Moyna. Moyna's promise to protect her cousin's baby after riots in Bombay comes at a terrible cost. And now, to keep him safe, she must leave home and everything she's known to find a life in America.

---

FREE! Previously $2.99
CHRISTIAN/RELIGIOUS FICTION

kindleunlimited

Maddie O'Brien's Christmas Donkey

by Gary McCarthy

---

This year, Maddie O'Brien is hoping for something special to bring joy into the lives of her family. Unexpectedly, one snowy night all her dreams might be answered when a small band of abandoned and hungry donkeys appears at the barn door braying for food.

---

$0.99 Previously $3.99
kindleunlimited

The Christmas Bear

by B.N. Rundell

---

Hope is a rare commodity and the spirit of Christmas seems to almost be silenced. Tom Turner had just returned from the bloodiest battle of the first world war, the battle of the Argonne Forest in France. But what he felt as he stood over the graves of his parents when he returned was even more painful.

---

$0.99 Previously $3.99
MYSTERIES/THRILLERS

Death Beneath the Covers

by Fiona Tarr

---

When an escort turns amateur sleuth to solve a murder, she isn't above using her skills. Liz has power, wealth and influence as the Madam of a high-class escort agency. When one of her escorts are murdered, Liz is determined to infiltrate the investigation and bring the killer to justice. But there is just one problem. Detective Jack Cunningham.

---

$0.99 Previously $2.99
Jane Kills John

by Cassidy Brash

---

When Jane's grandfather dies and leaves her a fortune in stolen goods, she starts to dream of a better life for her and her chronically ill mother. She will move out of the rotten town where she lives and her mother will get the care she needs. But temptation starts to drive her stepfather, John, to take matters into his own hands.

---

$0.99 Previously $2.99
A Slow Ruin

by Pamela Crane

---

April 1910. Women's rights activist Alvera Fields mysteriously vanishes from her home one night, leaving her newborn baby and husband behind, the case never solved. April 2021. On the anniversary of her great-great-grandmother's disappearance, Alvera's namesake Vera Portman vanishes in an eerily similar manner.

---

$0.99 Previously $4.99
Girl Missing

by Kate Gable

---

Don't lie to me. When her 13-year-old sister vanishes on her way back from a friend's house, Detective Kaitlyn Carr must confront demons from her own past in order to bring her sister home. The small mountain town of Big Bear Lake is only three hours away but a world away from her life in Los Angeles. It's the place she grew up and the place that's plagued her with lies, death and secrets.

---

FREE! Previously $3.99
ROMANCE

Scotland or Bust

by Kira Archer

---

After dumping her boyfriend, Nicole Franklin impulsively jumps on a plane and heads to Europe. Sure, money and a job would have been nice to line up first. Even a visa, for that matter. So now she has to play tour guide at an Outlander experience for the most obnoxious man on the planet. Until she stumbles into the wrong bed in the middle of the night and wakes up in Harrison's arms.

---

$0.99 Previously $3.99
kindleunlimited

Loving Jake

by Lisa Lanay

---

Kimberly Urbane has been in love with Jake Taylor since junior high. Too bad Jake has always thought of her as one of his best friend's little sisters, and Kimberly has always been too shy to prove him otherwise. That is until he unexpectedly comes back into town, needing a room to rent, and Kimberly has one available. Even though there's an undeniable attraction between them, Kimberly fears it isn't enough to convince Jake to stay.

---

$0.99 Previously $3.99
Edge of Nowhere

by Felicia Davin

---

Kit Jackson has two talents in life. He can navigate the void known as the Nowhere to teleport himself across long distances and he can keep his mouth shut. These talents have earned him a reputation as a discreet, reliable Nowhere runner—he'll smuggle anything for the right price—and that's how Kit likes it.

---

FREE! Previously $4.99
EROTIC ROMANCE

Sated

by Charity Parkerson

---

After a steamy night of passion with a dark stranger, Arbor's life takes on a surreal edge. Disturbing dreams, lapses in memory, and entire buildings going missing are only a few of her problems. Her search for answers leads her to Detective Trey Murphy, the man in charge of investigating satanic and ritualistic crime for the New Orleans area. Where do you turn when your mind is the enemy?

---

$0.99 Previously $3.99
TEEN/YA

Displaced

by David Korson & Nicole Korson

---

Bea Cooper, a sixteen-year-old disc golf prodigy, has a lot to prove both on the course and off. But her real challenge begins when she inherits a bizarre device with unanticipated power. Finding herself unexpectedly transported to another place and time, she must rely on a stranger—a strong but aloof man named Durango—to help her get home. One question, however, lingers: Can she really trust a man whose motives seem to be self-centered at best?

---

FREE! Previously $0.99
HORROR

Disturbed

by Joseph J. Swope

---

Disturbed is set in the Coal Region of Northeast Pennsylvania, a grimly haunted region with a bloody history of conflict between oppressed miners and wealthy coal barons. Many believe that even today, the ghosts of the Molly Maguires—a secret Irish organization that waged war against oppressive labor practices in the 19th Century—still roam the landscape.

---

FREE! Previously $0.99
ACTION/ADVENTURE

The Space Between Thought

by William Dean

---

Simon Sykes' virtual reality software company is exceeding expectations. He has money and power. He has Celeste, a beautiful, talented and devoted girlfriend. And, secretly, he has his pick of other women, on the side. He is in control, on top of the world, and relishing every moment.

---

FREE! Previously $2.99
HISTORICAL

New Hope

by Jean L. Kuhnke

---

Rae Young makes the choice to take the deed to Grandfather Lapeer's farm in Arkansas rather than follow the expected path for young women and marry. Her father sold the house they lived in planning to move him and Momma to her brother's house leaving Rae out in the cold, so to speak.

---

FREE! Previously $0.99
LITERARY

The Devil and the Wolf

by Richard Pastore

---

In this comedy, Heaven, Hell and Earth collide as Mephistopheles and his assistant JR attempt to outmaneuver an obsessed angel, a power-hungry devil, and a vindictive employee; all while entertaining old friends, new friends, and a would-be assassin.

---

FREE! Previously $1.99
BESTSELLERS

The Hundred Thousand Kingdoms

by N.K. Jemisin

---

Yeine Darr is an outcast from the barbarian north. But when her mother dies under mysterious circumstances, she is summoned to the majestic city of Sky. There, to her shock, Yeine is named an heiress to the king. But the throne of the Hundred Thousand Kingdoms is not easily won, and Yeine is thrust into a vicious power struggle with cousins she never knew she had.

---

$2.99 Previously $7.99
© 2021 Digital Media Revolutions Corp. All rights reserved.