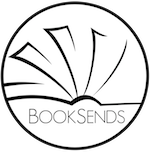 New Daily Bargain & Free Kindle Ebooks
Prices for the following books and apps are valid at the time of posting but can change at any time. Be sure to check product pages for current prices before purchasing.
This page is updated with the most recent deals by noon ET each day.
0
FREE BOOK OF THE DAY

The Atlantis Girl

by S.A. Beck

---

Sixteen-year-old Jaxon Andersen doesn't know anything about her origins and her inexplicable strength. Will Otto think Jaxon's a freak when he discovers her secrets?

---

FREE! Previously $4.99
Pick-Up Line

by Patty Friedmann

---

Plus-sized beauty Ciana Jambon works with dread-locked pharmacy student Lennon Israel, who's so handsome. She can't help herself—she's got the crush of the century.

---

FREE! Previously $2.99
FANTASY - URBAN/PARANORMAL

kindleunlimited

Dark Soul

by Kim Petersen

---

Regan Knowles is a death merchant with a dark soul. And that's okay with him until he discovers a power that can change the universe. The Serenity Seed blossoms into a beautiful angel determined to make his life hell, forcing Regan to question everything he's ever known about the world…and himself. Now, he's in a race to find the magical seed before his enemies do with the future of the world hanging in the balance.

---

$2.99 Previously $3.99
kindleunlimited

Water

by L.B. Gilbert

---

Determined to seek justice and answers for her mate's mysterious disappearance, Serin takes no prisoners as she explores the truth. As a high-ranking elemental in butt-kicking stilettos, she embarks upon a perilous quest for vengeance. In her manhunt, Serin encounters DEA agent Daniel Romero, who's strangely connected to her bonded mate's vanishing. Teaming up with the officer forces Serin to accept the truth. Daniel just may be her destiny.

---

$2.99 Previously $3.99
HORROR

kindleunlimited

The Complete Harvesting Series

by Melanie Karsak

---

Join Layla, Cricket, and Amelia as they take on zombies, vampires, shapeshifters, and faeries in a final stand for mankind. Just when Layla believes she might survive the zombie apocalypse, a sinister and ancient force rises from the shadows to finish mankind for good.

---

$0.99 Previously $9.99
HISTORICAL

kindleunlimited

The Secret Journals of Adolf Hitler

by A. G. Mogan

---

What happenings and environments wrought the most hated man in history? How does a child become a young man who evolved into a self-proclaimed messiah? Why did this one man become a psychotic who was responsible for the deaths of more than 50 million people?

---

$0.99 Previously $3.99
CHRISTIAN/RELIGIOUS FICTION

kindleunlimited

Love Renewed

by Lorana Hoopes

---

Do soul mates really exist? Kaitlyn Bell thought she was going to marry Dillon Fields until he decided he needed to see the world. She waited for him to return, but when the communication stopped, she married another. Unfortunately, that marriage wasn't a good fit. When she is asked to redecorate the Fields' winter lodge, she is hesitant at first, but after being assured Dillon won't be there, she takes the job.

---

$0.99 Previously $3.99
MYSTERIES/THRILLERS

Between a Rock and a Hard Place

by Marty Wingate

---

After her romantic idyll with the debonair Detective Chief Inspector Christopher Pearse culminates in a marriage proposal, Pru Parke sets about arranging their nuptials while diving into a short-term gig at the Royal Botanic Garden Edinburgh. At hand is the authentication of a journal purportedly penned by eighteenth-century botanist and explorer Archibald Menzies. Compared to the chaos of wedding planning, studying the journal is an agreeable task that is, until a search for a missing cat leads to the discovery of a dead body.

---

$1.99 Previously $4.99
Murder in Murloo

by Brigid George

---

When a popular young woman is strangled in her home in the seaside village of Murloo, the residents are sure an itinerant surfer who disappeared after the murder is the killer. However, one year later the surfer is still missing and the killer's identity remains a mystery. The victim's family call in investigative journalist Dusty Kent who has an impeccable record in solving the cold cases she writes about. Dusty's determination to investigate unresolved crime is fuelled by a personal connection through her own family tragedy.

---

FREE! Previously $2.99
ROMANCE

Walking Sam

by Deanna Lynn Sletten

---

Ryan Collier has lived a quiet life with his golden retriever, Sam, and two orange tabbies since the death of his wife nearly three years ago. Friends and family are encouraging him to move on and find someone new to share his life with, but Ryan feels he will never find someone he can love as much as his wife. Ryan reluctantly gives in and starts going out on weekends, and soon discovers that women have changed as well as the rules of dating. He's longing for a fulfilling relationship but the women he meets only want one-night stands. Then, Kristen moves in next door and he's happy to find they have a lot in common.

---

$0.99 Previously $3.99
kindleunlimited

Love, Christmas

by Multiple Authors

---

Sprinkle a little Christmas magic into your life with 26 all-new, never before released romances. Each title—exclusive to this set—is inspired by a favorite holiday movie.

---

$0.99 Previously $4.99
Good Girl

by Piper Lawson

---

I wanted to fall for a boy. Not a man. Not a legend. The month I wrote my first piece of code, Jax Jamieson launched his third platinum album. The week I drank my first beer, he spent in jail. The day I got under his skin, I wound up on his tour. And the night he gave me his hoodie I fell in love forever.

---

$0.99 Previously $3.99
The Debra Dilemma

by Katie Graykowski

---

Debra Covington is finally getting her life together. She's spent the last ten years making Warren Daniver pay for choosing a million dollars over her. Her plan of sport-dating the entire football team that Daniver owns has backfired and the only one she's hurting is herself. Now, she works at Safe Place helping victims of domestic violence. Warren Daniver has a problem. Debra Covington is no longer making his life awful and now, he can't stop thinking about her.

---

FREE! Previously $3.99
FANTASY - EPIC

My Name Is Simon

by Nathan Roden

---

A tyrant. A curse. The realm's true king…isn't human. Six-year-old Simon is heir to the Morgenwraithe throne. Or at least he was, until his deranged mother murdered his father and placed an unbelievable curse on the young boy. Trapped inside the body of a dragon, Simon must flee the castle and try to survive in a kingdom where the scaly beasts have been hunted to near extinction.

---

FREE! Previously $2.99
SCIENCE FICTION

Liberty

by Rebecca Belliston

---

Chicago is burning, a rebellion rises, but that's the least of Carrie's concerns. Patrolman Simmons is assigned new partners who threaten the security and secrecy of Carrie's clan. Tensions are high, lines are drawn, and Carrie feels a wedge growing between her and Greg. Haunted by past mistakes and impending tragedies, Greg knows he should distance himself from Carrie.

---

FREE! Previously $3.99
TEEN/YA

Enlightened

by Devyn Dawson

---

Jessie Lucente, a Light Tamer, has started her junior year at Parca Academy in New Bern, NC. She has a new boyfriend, Caleb Baldwin. He is beyond good looking, he is her mate for life. They've been bound by the light and will rule and heal with it too. Her new classes aren't what she expected. Finding out the school is filled with 'gifted' kids is almost too much to comprehend. She finds out what it really means to be a Light Tamer.

---

FREE! Previously $2.99
ACTION/ADVENTURE

The Martian Conspiracy

by John A. Read

---

The year is 2071. Devastated by the loss of his wife and son, NASA engineer John Orville signs up for a new life on Mars, implementing Project Bakersfield, a planetwide geoengineering project. When a military unit lands on Mars for a training exercise, Orville discovers the true purpose of Project Bakersfield. With the military unit going rogue, and the colony cloaked in darkness by an artificial superstorm, Orville must fight to save the colony.

---

FREE! Previously $0.99
LITERARY

The Dream Merchant

by Andrew James Walker

---

It is Earth's distant future and space exploration is boring; no aliens, no new physics, not even mischievous gods, in fact no sign of intelligent life has ever been found. That is all about to change. Follow Jack and Hope as they find a mysterious power source on a distant planet, which takes them on a journey to a world they never thought existed, and into a future they had only ever had nightmares about.

---

FREE! Previously $2.99
NONFICTION

Backyard Farming for Beginners

by David Campo

---

Who doesn't admire the deliciousness of a juicy ripe tomato, fresh from the garden, eaten like an apple with its taste of sweetness and the juices running down one's chin as an example of summer bliss?

---

FREE! Previously $0.99
CHILDREN'S BOOKS

White Bear's Big Adventure

by Multiple Authors

---

White Bear, a stuffed teddy bear, is on his way to the hospital with his best friend Angel. While Angel is being wheeled into the operating room for a long awaited kidney transplant, White Bear is accidentally tossed down a laundry chute.

---

FREE! Previously $0.99
WOMEN'S FICTION

Interview with a Ghost

by Angela Pepper

---

Piper was hoping to meet her favorite author before he died, but she was a day late. The famous man's luck ran out right before Piper showed up at his house for a casual interview. Piper finds herself at the heart of the literary world's biggest scandal yet. A celebrity crime reporter hires Piper as her apprentice.

---

FREE! Previously $2.99
BESTSELLERS

The Physician

by Noah Gordon

---

A child holds the hand of his dying mother and is terrified, aware something is taking her. Orphaned and given to an itinerant barber-surgeon, Rob Cole becomes a fast-talking swindler, peddling a worthless medicine. But as he matures, his strange gift—an acute sensitivity to impending death—never leaves him, and he yearns to become a healer.

---

$1.99 Previously $9.99
© 2018 Digital Media Revolutions Corp. All rights reserved.