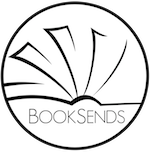 New Daily Bargain & Free Kindle Ebooks
Prices for the following books and apps are valid at the time of posting but can change at any time. Be sure to check product pages for current prices before purchasing.
This page is updated with the most recent deals by noon ET each day.
FREE BOOK OF THE DAY

Echoes

by A.M. Caplan

---

Hannah's stunned to learn a handsome stranger is part of an ancient race of immortals…and that his sister murders everyone who learns his secret…

---

FREE! Previously $2.99
Hawaiian Rumble

by Matt Lincoln

---

After retiring from MBLIS Hawaii, Kyle just wants to run his own woodworking shop…until the Hawaiian islands are torn apart by a gang war…

---

FREE! Previously $4.99
BESTSELLERS

kindleunlimited

Unexpected Connection for the Reluctant Cowboy

by Daphne Barnes

---

Tessa has always struggled with an inability to commit, thanks to her absent father. But when she finds herself unable to give up on her new family, she realizes she just needed to find where she belongs. Having grown up with parents who fought all the time, Daniel has never wanted to get married. When he starts butting heads with his new wife, however, he discovers that being challenged is exactly what he needs to grow…

---

$0.99 Previously $2.99
FANTASY - EPIC

kindleunlimited

Korian

by Giorgio Garofalo

---

We all have a dark side. His destroys worlds. Set on Endura, a world as wondrous as it is mysterious, six-year-old Doric yields to the lure of a recurring dream and ventures beyond the town's boundary into a dark forest. As darkness falls, he encounters a giant skine: a vicious winged predator of the sky and is brutally attacked and left for dead. But Doric's body has a strange ability to heal…

---

$0.99 Previously $2.99
ACTION/ADVENTURE

kindleunlimited

Powerballs

by Jimmy Clifton

---

A sudden windfall—and the money to make every dream come true. With finances and marriage strained to the breaking point, Rose and Henry Ball dream of new lives filled with romance and adventure. Then Fortune takes a hand. Against all odds the couple win a record Powerball lottery. The sudden windfall is the answer to all their prayers. Or not.

---

$0.99 Previously $3.99
NONFICTION

kindleunlimited

Breaking Free from Your Painful Past

by Lisha Sotelo

---

Are you playing destructive thoughts from your past over and over in your mind? You know you can not change the past. But through this journey, you will discover the secrets of how to open the door for forgiveness, leaving behind your painful and toxic emotions, and breaking free of resentments…

---

$0.99 Previously $2.99
What to Do with These Red Flags?

by Martika Shanel

---

Martika Shanel shows you what to examine before connecting with others on an intimate level, helping you to: Cultivate a greater sense of self. Assess potential relationships based on your desires. Identify personal attributes to outline your boundaries. As you finish What to Do with These Red Flags, you'll have a deeper understanding of the importance of self-love, why we choose what's not good for us (despite knowing better), and the right time to open your heart's door to others.

---

$2.99 Previously $3.99
kindleunlimited

Defeating Adult ADHD

by Lucia Ferguson

---

Do you always feel the urge to do something else while you're working on a particular task? Do you speak impulsively and interrupt people a lot when you don't mean to? Have you walked into a room and forgotten why you went there in the first place? If you experience the above situations, you may feel like an inconvenience to others. If you're beginning to believe that you're a complete disappointment and failure, this needs to stop—because you're not…

---

$0.99 Previously $4.99
401 Non-Fiction Series

by Hicham & Mohamed Ibnalkadi

---

Multiple free titles! This series includes MBA core & elective coursework taught at prestigious universities like Harvard and Wharton. It consists of core & elective courses that stemmed from more than ten years of professional experience in Wall Street and startups. The elective courses introduce machine learning, Python, blockchain and cryptocurrencies, communications skills, R language, Excel advanced features, PowerPoint advanced features, interview questions, and more…

---

$0.99 Previously $24.99
CHILDREN'S BOOKS

kindleunlimited

The Lion in Your Heart

by R.C. Chizhov

---

Dennis has moved to a new home and is scared to sleep alone in his room. Mommy tells him that there is a friendly and dependable lion in his heart, always there to protect him. Dennis learns that there will always be times when we are frightened or nervous: at school or when we try something for the first time…or when we are orbiting to space! But the brave lion is inside all of our hearts, giving us the courage to conquer our fears.

---

$1.99 Previously $4.99
The Magic Christmas Ornament

by James Barbato & Victoria Barbato

---

Christmas Eve is a special time…especially when your family's favorite Christmas tree ornament has magic powers! On one enchanted Christmas Eve, Victoria, Joseph, and John gather around the fireplace to hear their father's story about the family's favorite Christmas ornament. After their parents go to bed, the children discover the true magic of the ornament, as it sweeps them from their home and directly into Santa's workshop!

---

FREE! Previously $6.99
CHRISTIAN/RELIGIOUS FICTION

kindleunlimited

The Charm Bracelet

by Susan Page Davis

---

When Lisa Archer's charm bracelet is caught in a mall escalator, she is rescued by a flippant but dashing EMT. Steve Rollins seems to understand only too well Lisa's mixed feelings toward her escort, Dr. Bryan Cooper, who gave her the bracelet. When Lisa and Steve meet again, the sparks fly…

---

$0.99 Previously $4.99
MYSTERIES/THRILLERS

kindleunlimited

Cosmic Tattoo

by Taylor Marsh

---

Psychic Profiler Dr. Kate Winter is caught between new age mysteries, astrological signposts, and a man from her past who knows secrets. Long ago…A confrontation disintegrated into a murderous end, leaving two people to deal with the carnage. He's back to finish what was left undone…

---

$0.99 Previously $2.99
K-Town Confidential

by Brad Chisholm & Claire Kim

---

Young lawyer Holly Park is hired to defend teenager Naomi Linser—charged with murder in the stabbing death of the local Councilman. The crime takes place in a gritty Koreatown 'room salon' with Naomi holding the murder weapon. The case is tried in the L. A. media and everyone takes sides. The deeper Holly digs, the darker the secrets become…

---

FREE! Previously $4.99
ROMANCE

kindleunlimited

Ghosts of Love

by David Burnett

---

Richard McNeil has loved three women in his life. He feels abandoned by all three. His wife passed away in childbirth, leaving him alone, a single father with an infant daughter. His daughter, Emily, now twenty years old, is marrying and moving away. Two months ago, Kim, his almost-fiancé, the only woman he has dated in over twenty years, left as they broke off their relationship. He wants to be happy, but he knows he never will be if he obsesses over his memories…

---

$0.99 Previously $2.99
kindleunlimited

On the Run

by Susan Amanda Kelly

---

284 5-star reviews! Minerva Coolidge is one catwalk show away from becoming a supermodel and burying her biker-princess past forever. Until her outlaw family's turf war turns her into a target, and Daddy orders her home for good. Now she's fleeing a biker gang, her psychotically over-protective brother and a family-assigned bodyguard the size of a small hut. All without carbs…

---

$0.99 Previously $2.99
Power Play

by Maria Luis

---

190 5-star reviews! My stick-in-the-mud boss is determined to make my life hell. He sits in my office and lays down an ultimatum: get an exclusive interview with the NHL's golden boy, Duke Harrison, or I'll be out on my butt. I've got eight days to convince Duke that the loyal fans of The Cambridge Tribune are dying to know about his life, on and off the ice. Eight days to face off against the sexy man who's hellbent on blocking my shot at every turn…

---

FREE! Previously $3.99
Living with Lies Trilogy

by Patricia Watters

---

A mix-up at a fertility clinic. Two women impregnated with the wrong sperm. One woman wants to abort; the other wants the child she set out to have. A child dependent on stem cells from one of the newborns. A cowboy who'll fight for the right to his unborn son. Who will end up with the innocent infants, and at what costs?

---

FREE! Previously $7.99
If We Leap

by Nina Lane

New York Times Bestselling Author

---

Cole Danforth was a troubled kid with a bad reputation. When I was nine years old, he rescued me from bullies trying to steal my Halloween candy. Thus began my decade-long crush on him. Now, the summer after my freshman year in college, I discover the boy has turned into a gorgeous man who makes me melt. Every part of me wants him—my heart, my mind, my body. But Cole, struggling with the burden of his past, refuses to accept how good we are together…

---

FREE! Previously $2.99
FANTASY - URBAN/PARANORMAL

Sleepy Hollow

by Dax Varley

---

Katrina is still haunted by her encounter with the Headless Horseman—the night he beckoned to her. Now he has risen again, slashing heads and terrorizing the quiet countryside. Her only joy during this dismal darkness comes when Ichabod Crane, a gorgeous young man from Connecticut, moves to Sleepy Hollow and their attraction turns to romance.

---

FREE! Previously $2.99
SCIENCE FICTION

Hunting Nora Stone

by Colin Weldon

---

Eddie Conrad, an Ex Navy seal turned military analyst, is counting the days to when he can be officially discharged. His nightmares, following a year in captivity in Syria, the only survivor of a mission gone wrong, are growing worse. When the bodies of a tactical team sent in to find Nora Stone show up horribly mutilated, Eddie is coerced into going back into the field to find her.

---

FREE! Previously $2.99
TEEN/YA

Kale Stone

by Kayla Hicks

---

What if someone gave you a code and told you to use it to save the world? For seventeen-year-old Jeremy, the world has been an unforgiving place. His father was killed by bounty hunters, his mother is dying of a deadly virus sweeping the Outskirts, and he is surrounded by people who have been abandoned by a broken system from the six cities that decide everyone's fate.

---

FREE! Previously $0.99
HORROR

Oddjobs

by Heide Goody & Iain Grant

---

It's the end of the world as we know it, but someone still needs to do the paperwork. Incomprehensible horrors from beyond are going to devour our world but that's no excuse to get all emotional about it. Morag Murray works for the secret government organisation responsible for making sure the apocalypse goes as smoothly and as quietly as possible.

---

FREE! Previously $4.99
HISTORICAL

Grassland

by Asa Hawk

---

Set on the Great Plains of the United States in 1833, in the region that is now southern Nebraska and northern Kansas, the narrative follows sixty-year-old Gerhardt Horst who is stricken with a stroke and thrown out on the open prairie.

---

FREE! Previously $2.99
WOMEN'S FICTION

Romancing Redemption

by Bonnie R. Paulson

---

Five separated sisters are looking for answers. Who knew they'd find love and acceptance in each other? Rosie Parker is the outlaw's oldest daughter and she's not sure she wants to know about any others out there. When she and her little sister find out there's more, they have to decide just how much they want to pursue outside of their own lives and how much they want to leave in the past.

---

FREE! Previously $2.99
© 2021 Digital Media Revolutions Corp. All rights reserved.