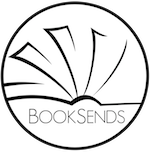 New Daily Bargain & Free Kindle Ebooks
Prices for the following books and apps are valid at the time of posting but can change at any time. Be sure to check product pages for current prices before purchasing.
This page is updated with the most recent deals by noon ET each day.
FREE BOOK OF THE DAY

Escape to Osprey Cove

by Luisa Marietta Gold

---

579 5-star reviews! Doug and Catherine comes from two different worlds. When those worlds collide, will it result in "happily ever after"?

---

FREE! Previously $2.99
The Secret Family

by Marie Wilkens

---

David hopes a manor with a haunted past will be the perfect place to recapture his muse, but he quickly discovers that some stories aren't meant to be told…

---

FREE! Previously $0.99
FANTASY - EPIC

Shadow Knights: Origine

by Michael Webb

---

Being selected by the Shadow Knights was only the beginning. After years of training, William has one final test to pass before he can join their ranks and learn the mysteries of the organization. On the brink of realizing his dream, a poor decision threatens it all, and a secret he harbors could place it all in jeopardy. William must complete his work to become a knight without losing all he has earned. His future and the lives of those he loves hang in the balance.

---

FREE! Previously $0.99
SCIENCE FICTION

kindleunlimited

The NSA Files

by Terry Persun

---

The NSA pulls Dan Johnston out of a comfortable, but boring, retirement to help them with a very unusual case where they believe politicians are being swayed through the internet and the use of totem animals. Dan has known for years that it's a strange world, but he's not exactly a technical geek, and has little knowledge of what it is the NSA wants him to do. As a shaman, he's used to going to other worlds, but not a machine world…

---

$0.99 Previously $2.99
Two at the End

by William Nkemdirim

---

Six days ago, a man was killed. Last night, both his bodies were found. Folashade has tracked similar murders across Lagos, Nigeria, following a trail of cloned and mutilated scientists, fearing they are one of many signs that the Abyss is expanding. But as Folshade starts to make sense of the chaos, she sees echoes of her sister who died in the Abyss a decade ago, she can't tell if the Abyss is growing or if her mind is unravelling…

---

$0.99 Previously $3.99
For the Ones Who Remain

by Riley Collins

---

Kal Norman had given up. After tragedy destroyed his life, he turned his back on everything he had known and wandered the galaxy, trying to run from a past he would rather forget. Now Humanity has been the victim of a devastating attack. Their enemy is a mystery—cunning, ruthless, and implacable. Their resources are few—with almost no ships or soldiers left to fight. Their chances are slim. Kal must accept his past and save himself in order to lead the fight to save Humanity.

---

FREE! Previously $0.99
HISTORICAL

kindleunlimited

Antonius: Son of Rome

by Brook Allen

---

193 5-star reviews! After young Marcus Antonius's father dies in disgrace, he yearns to restore his family's honor during the final days of Rome's dying Republic. Marcus is rugged, handsome, and possesses abundant military talent, but upon entering manhood, he falls prey to the excesses of a licentious society. His whoring, gambling, and drinking eventually reap dire consequences. After a series of personal tragedies, Marcus must come into his own through blood, death, and sacrifice…

---

$0.99 Previously $5.99
NONFICTION

The Stranger You Love

by Multiple Authors

---

This book is for anyone whose life has been touched by someone with Alzheimer's disease or another form of dementia. Whether you've just learned about a loved one's diagnosis of Alzheimer's disease or dementia, or you're a long-time caregiver, if you're looking for a trustworthy, comprehensive resource to help you cope, feel less overwhelmed, and improve your skills and confidence as a caregiver then this is the book for you…

---

$0.99 Previously $9.99
WOMEN'S FICTION

The Cottage at Hope Cove

by Hannah Ellis

---

1,519 5-star reviews! The summer that changed everything…Lizzie Beaumont has it all: a great career, a wealthy fiancé, and the wedding of her dreams just months away. But when her fiancé puts work before her again, she sets off for a week in the picturesque town of Hope Cove. She's hoping for time away from the chaos to find herself. Instead, she finds Max. When the gorgeous guy next door asks her for decorating help, Lizzie finds herself all too eager to please…

---

FREE! Previously $2.99
MYSTERIES/THRILLERS

Broken

by T.G. Brown

---

While bullfrog hunting on a cloud-covered night in the Louisiana Bayou, Josh Ingram had no way of knowing the cogs of a grisly nightmare had already begun to turn. A nightmare that takes root with the murder of a priest in Northern Ireland only to find its way to a schoolyard in Louisiana…

---

$0.99 Previously $3.99
kindleunlimited

A Sweet Revenge

by Trevor Negus

---

They preyed on the innocent. Now they will pay. Manfred Bauer, a convicted sex offender, is found bludgeoned to death. As DCI Flint and the MCIU begin a murder investigation, they are faced with a wall of silence from an apathetic public who have little sympathy for the dead man. Then a second sex offender is found murdered. The killer has left an identical signature on the shattered skulls of each victim, leaving DCI Flint in no doubt the murders are linked…

---

$0.99 Previously $3.99
kindleunlimited

Rat Trap

by James Rutter

---

July 2020, Simon Whitby was looking forward to his business re-opening after 3 months of lockdown. But no sooner had he welcomed his customers back in, thieves struck and virtually wiped out the business overnight. With his finances collapsing and little support from the police or insurance, Simon is forced to deliver his own form of retribution on the person he believes was behind it. But Simon's carefully constructed trap doesn't go as smoothly as he had planned…

---

$0.99 Previously $3.99
High Strung

by Janice Peacock

---

229 5-star reviews! Jax O'Connell is looking forward to exhibiting her jewelry and being part of the grand opening festivities at a bead shop in Seattle. After an unexpected guest arrives with her misbehaving dog in tow, and Jax's catnip-addicted cat goes missing, the weekend isn't shaping up as planned. Things go from bad to worse when a dead body turns up in the alley behind the bead shop…

---

FREE! Previously $2.99
ROMANCE

Reasons Why Not to Date Public Enemy CEO

by Melanie Munton

---

Everyone in her small hometown of Shell Grove, SC, hates Mia's boss. He brought big business to their little beach town, and as far as her fellow citizens are concerned, that makes him the devil incarnate. But he won't be staying forever, which works for Mia. She doesn't go for the flashy city types anyway. She's quite happy living her quiet life in Shell Grove. The faster the cranky CEO is out of her life, the better…even if he is stupidly hot…

---

$0.99 Previously $3.99
kindleunlimited

Scotch Soulmate

by Jessica Mills & Ali Parker

USA Today Bestselling Author

---

I'm falling for my enemy, and things are getting hot fast. They say a man can't fight City Hall, but they haven't met me yet. When the land the ranch needs to expand is sold to build a new prison instead, there's no way I'm going to let that ride. The only problem is, my nemesis is the one in charge. She's a ball-busting bureaucrat who just happens to be the hottest woman I've ever seen…

---

$0.99 Previously $3.99
Dark Savior

by C.M. Wick

New York Times Bestselling Author

---

Undercover DEA agent Dean Ramirez has one shot at saving the innocent woman who unknowingly walks in on a deadly drug deal gone bad. If he wants to keep her from getting killed for simply being in the wrong place at the wrong time, he needs to put on one hell of a convincing show. It's risky. But it buys them a week, which is how long he has to prove he can deliver what he promises—brave, sweet Garnet trusting him completely. Mind and body. The former through the latter…

---

FREE! Previously $2.99
FANTASY - URBAN/PARANORMAL

Souls of the Never

by CJ Rutherford

---

Something wants our world, and it's coming through her to get it. Katheryne's ordinary life in Ireland is turned upside down when Derren, an elite, interdimensional warrior turns up at her door, and reveals she is the only thing standing between life, and an ancient evil intend on devouring it. So begins a desperate battle across time, space, and multiple dimensions, as magic collides with science in an ages old battle for supremacy. For whoever controls the magic, wins the war…

---

FREE! Previously $3.99
TEEN/YA

White Hat Black Heart

by D. B. Goodin

---

One hacker's quest for the ultimate game turns deadly. As more controversial aspects of the game release, its player base is dumped on the Dark Web. Soon the game is overrun by members of the criminal underworld intent on using it for all manner of illegal activity. Nigel is unknowingly thrust into the underbelly of the Dark Web that threatens life and limb. Can he save his loved ones from getting caught up in the shadowy side of the online gaming world?

---

FREE! Previously $2.99
HORROR

Outbreak

by Paul Carberry

---

Zombie hordes created by the evil Pharmakon company have taken over the world, including the one place that always thought it was safe from the calamities of the outside: the quiet, scenic shores of Newfoundland's west coast. In this horrifying first volume, the island of Newfoundland is besieged by zombies and are left unprepared for the massacres that follow, struggling to stay alive as the city of Corner Brook falls to the undead hordes…

---

FREE! Previously $2.99
ACTION/ADVENTURE

Thursday's Orchid

by Robert Mitchell

---

Ten words had sealed my fate. It wasn't until the waves had begun crashing into the stern of the ship, not until the killing had started and terror had taken hold that I heard those ten words once more, flung at me by the wind. I cursed George for uttering them, and cursed Cheh Wah Tek for agreeing with him, and cursed myself for believing that smuggling fifty tonnes of marijuana from Australia to Singapore could be done so easily…

---

FREE! Previously $3.75
LITERARY

Indian Summer

by William Dean Howells

---

Theodore Colville is a respected newspaperman in Des Vaches, Indiana. He is the editor of the Democratic-Republican, which he bought from his brother. But after a bad political move, his fans criticize him and his pride cannot withstand that. Colville decides that he needs to take a long vacation so he travels to Florence. In Florence he runs into a person he wasn't eager to ever see again, Mrs. Bowen, whom he once knew as Lina Ridgely…

---

FREE! Previously $0.99
CHILDREN'S BOOKS

The Perpetual Caterpillar

by Lisa Mendelson

---

Who says caterpillars have to turn into butterflies? Shouldn't it be their choice? Issa sees her true beauty as a caterpillar and she plans to stay that way. It is a story of friendship, acceptance, choice, and purpose. When it comes to living your best life, it's best to do what makes your own heart happy.

---

FREE!
CHRISTIAN/RELIGIOUS FICTION

Whispers

by David Story

---

In a West Texas town called Littleland, on a Monday morning during his daily devotional time, Pastor Jim Mitchell hears a "whisper" from God. Along with his wife Cindy and his friend Darren, he suddenly finds himself on a spiritual journey of faith that involves a young girl named Alicia and a lonely and desperate boy named Rusty Jenkins. Rusty has an unusual crush on Alicia, and will stop at nothing to be with her. And Rusty Jenkins has a gun.

---

FREE! Previously $4.99
BESTSELLERS

The Secrets of Us

by Lucinda Berry

---

3,838 5-star reviews! Scarred by a hard upbringing, sisters Nichole and Krystal managed to construct comfortable lives for themselves. Krystal became a respected lawyer, and Nichole was happily married to an architect—until Nichole starts raving that her husband isn't her husband, believing that he's an imposter. Driven by fierce loyalty, Krystal starts asking questions, but she's not sure she can bear the answers…

---

$1.99 Previously $4.99
© 2022 Digital Media Revolutions Corp. All rights reserved.