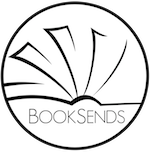 New Daily Bargain & Free Kindle Ebooks
Prices for the following books and apps are valid at the time of posting but can change at any time. Be sure to check product pages for current prices before purchasing.
This page is updated with the most recent deals by noon ET each day.
0
FREE BOOK OF THE DAY

The Xanthippe Factor

by Sara Breslerman

---

This book examines what happens to love in the various stages of the relationship, why so many men and women are unhappy with their marriages.

---

FREE! Previously $3.99
Breathless

by Ilan Amit

---

Her father disappeared when she was only 10 years old. The strange circumstances of his disappearance left her, her mother and sister to struggle on their own with what was left of their home.

---

FREE! Previously $3.99
The Law of Moses

by Kwen Griffeth

---

Samuel Cardiff had a plan. He had recently graduated from the Teachers College and now he was returning home. The first goal completed, his next step was to find a position and then he could get married.

---

FREE! Previously $4.99
TEEN/YA

Heaven Has No Regrets

by Tessa Shaffer

---

Faith and Makenzie weren't just cousins; they were best friends. And no matter what life threw at them, no matter what they lost, they would always have each other, until sickness set in, and time became its own disease. Hear each girl's struggle and survival from their own point of view as flashbacks alternate chapters to tell their own story of life, love, and letting go.

---

FREE! Previously $3.99
HISTORICAL

kindleunlimited

The Man with Two Names

by Vincent B. Davis II

---

Quintus Sertorius has spent the first 20 years of his life training horses on his family farm, but this must end when his father dies and his village's political connections to Rome are severed. For the sake of his family, Quintus must leave his village for the Eternal City. If he succeeds, his people will be fed. If he fails, his people will starve. He begins his political career under the most influential men in Rome, but soon discovers that those in the Senate are less inclined to help him than he had hoped. His journey takes him from the corrupt and treacherous Forum to the deadly forests of Gaul, making powerful friends and enemies along the way.

---

$0.99 Previously $2.99
NONFICTION

Instant Pot Cookbook

by Katie Banks

---

So many recipes to cook. Such a wide variety of dishes, tastes, smells, cuisines. A whole life before us to try everything. But where to get ideas and inspiration from? This is where World Good Foods comes into play: to make your life easier and to give you plenty of ideas and recipes to choose from and enjoy.

---

FREE! Previously $3.99
CHRISTIAN/RELIGIOUS FICTION

kindleunlimited

Mind to Mind Conversation

by Denis Hachey

---

Do you ever feel like you could do more with your life, but you don't know where to start? This inspirational novel has one purpose: To help you make your dream come true, no matter how big that dream might be. After Dave comes out of the hospital, he goes to spend some time with Aunt Sally and his world begins to radically change. As his new mentor, Aunt Sally shows him how to start looking at the world in a totally different way and guides him to become aware of opportunities rather than challenges.

---

$0.99 Previously $3.99
kindleunlimited

Songs of the Deliverer III

by Elvo Bucci

---

Can a baby save the world? A grieving old man and an orphan girl risk their lives to bring us salvation. The followers of the one called the Deliverer work against all odds to publish the story of how God sent his son to save the world. As the books start becoming popular, they find a lost journal written decades earlier. The journal tells of an old man who teaches religious lessons to an orphan girl and how those lessons helped him to overcome his grief.

---

$0.99 Previously $3.99
MYSTERIES/THRILLERS

Casey Jones Mysteries

by Katy Munger

---

Fifteen years ago, this hard-boiled babe walked out of a Florida prison after serving an eighteen-month sentence, sporting 160 pounds of "nobody kicks my ass" and a couple of inches of dark roots at the base of her bleach job ("simply to confuse people into underestimating me") and swearing she'd never set foot in a prison or trust a man again. Trust, no. But by no means has she given them up. She can love with the best of them, but when it comes to lust she's in a class by herself.

---

FREE! Previously $6.99
ROMANCE

Tattered

by Devney Perry

---

Thea Landry has always known her place in modern-day society. It's somewhere just above the trash can her mother dumped her in as a newborn but below the class where much comes easy. With her tattered shoes and bargain-bin clothes, her life has never been full of glamour. So when a rich and charismatic man takes interest, she doesn't fool herself into thinking their encounter is anything more than a one-night stand. Months later, she's kicking herself for not getting his phone number. Or his last name. She's given up hope of seeing him ever again.

---

FREE! Previously $3.99
Never Say Necklace

by Jaclyn Hardy

---

Carlie has spent her entire life searching for a necklace that was lost centuries ago. When her work finally pays off, she drops everything to retrieve it. Braden works undercover for an agency going after artifacts throughout the world. But when his latest quest means taking the necklace from the woman he's been secretly in love with for months, things take a drastic turn. But Carlie and Braden aren't the only ones searching for the necklace. What seemed to be a cut-and-dry quest becomes a constant battle to stay one step ahead of their enemies. Will their love survive this dangerous adventure, or will they be forced to live forever apart?

---

FREE! Previously $2.99
FANTASY - EPIC

The Fated Swords

by J.C Ritchie

---

V'nairia, a kingdom where human and mystics alike lived in harmony until one man bent on the extermination of the mystic race takes his seat as The Supreme Judge, making him the most powerful man in the kingdom. Zander, once an orphaned boy has just graduated from the V'nairian Militia Academy and joins the extermination squad led by his best friend Vallus. The two boys are given the cursed swords Ebony and Ivory by Vallus' father as a gift.

---

FREE! Previously $2.99
FANTASY - URBAN/PARANORMAL

The Merging

by Christopher P. Young & John P. Logsdon

---

Las Vegas is getting rampaged by ubernaturals, and only one team has the guts to step in. Ian Dex is the captain of the Las Vegas Paranormal Police Department (PPD), the crew responsible for kicking the crap out of any supernatural stupid enough to mess with the Strip. He's a cop, a millionaire, an amalgamite, and a horndog. Sin City is always running amok with disturbances and glitter, but sometimes those two items merge and the nightlife gets out of hand.

---

FREE! Previously $2.99
SCIENCE FICTION

Expedition

by Alexander Elliott

---

The humans of Earth planned for a long intergalactic journey. What they didn't plan on was running into the neighbors. In 2096 Captain Christopher Perry led the starship Expedition on a centuries-long search for a suitable world to colonize. Assisted by Mosis, a sentient AI, the unsuspecting crew is awakened by an alien transmission, leading them to the remains of the Vingah race, preserved in stasis.

---

FREE! Previously $2.99
HORROR

Adrift

by K.R. Griffiths

---

For artist Dan Bellamy and his new bride Elaine, a trip on the world's biggest, newest cruise ship represents more than just the honeymoon of a lifetime: it is also a celebration of the progress Dan has made toward beating the agoraphobia that has plagued him since he suffered a horrific knife attack two years earlier. The ship is a perfect floating paradise, but when Dan spots what he thinks is a body being thrown overboard, he begins to suspect that not everybody aboard the Oceanus is there for a vacation. Soon, Dan will discover that there are some things worse than murder, and the body he saw is just the beginning. Because something is coming for the passengers on the Oceanus.

---

FREE! Previously $0.99
ACTION/ADVENTURE

City of a Thousand Spies

by Kathryn Guare

---

Conor McBride has accepted a bargain he may live to regret, if he gets to live at all. Lured by the chance to resume his career as a violinist, he's agreed to extract a defecting Iranian from Prague. He's been promised a simple, stitched up mission, but as he might have expected, it unravels into chaos as soon as he arrives. The Iranian has endangered his own life with a shocking indiscretion; a suspicious MI6 agent is hatching a plan that could start an international crisis; a mystery stranger is tailing Conor's every move; and he has less than a week to master a sonata he hasn't looked at in years.

---

FREE! Previously $4.99
LITERARY

Frisbee

by Eric Bergreen

---

It's the summer of 1982 and in Corona, California four boys find themselves doing what all boys normally do during a school break; exploring, playing ball and collecting bottles from a construction site in order to cash them in for money. Steve, Jason, Cory and Ricky have lived on the same street for years and have played there, carefree ever since. But when a serial killer invades their small city they find themselves caught up in a series of grisly murders that brings them face to face with a menace that the authorities have named: the Sesame Street Killer.

---

FREE! Previously $0.99
CHILDREN'S BOOKS

Goodnight Ellie, Goodnight Marguerite

by Kevin Jolivette

---

"Goodnight Ellie, Goodnight Marguerite: A Baby Book for Best Cousins" is an illustrated children's book that's perfect for cousins growing up near and far. Follow Ellie and Marguerite on their lifelong journey as both family and best friends.

---

FREE! Previously $2.99
WOMEN'S FICTION

Some Smaller Grace

by Noelle Carle

---

Set against the backdrop of northern Maine's gently rolling potato fields, Some Smaller Grace tells the story of concert pianist Jill Summers' tragic loss of her grandparents and the questions their deaths raise in her own heart. Through her interactions with richly earthy characters and humble, heartwarming settings, Jill finds the sense of purpose she's always longed for and the forgiveness she never expected.

---

FREE! Previously $1.99
BESTSELLERS

If We Had Known

by Elise Juska

---

One August afternoon, as single mother Maggie Daley prepares to send her only child off to college, their world is shattered by news of a mass shooting at the local mall in rural Maine. As reports and updates about the tragedy begin to roll in, Maggie, an English professor, is further stunned to learn that the gunman had been a student of hers: Nathan Dugan was an awkward, complicated young man whose quiet presence in her classroom had faded from her memory-but not, it seems, the memories of his classmates.
When a viral blog post hints at the existence of a dark, violence-tinged essay Nathan had written during Maggie's freshman comp seminar, Maggie soon finds herself at the center of a heated national controversy.

---

$1.99 Previously $9.99
© 2018 Digital Media Revolutions Corp. All rights reserved.