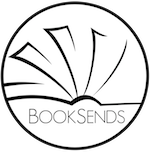 New Daily Bargain & Free Kindle Ebooks
Prices for the following books and apps are valid at the time of posting but can change at any time. Be sure to check product pages for current prices before purchasing.
This page is updated with the most recent deals by noon ET each day.
FREE BOOK OF THE DAY

Proceed with Caution

by Sandra Alex

---

145 5-star reviews! Fearful and scarred of her stalker fiancé, Julia doesn't know what to do when her hormones wake up just at the sight of Colton…

---

FREE! Previously $3.99
Ruff Justice

by Joanna Campbell Slan

New York Times Bestselling Author

---

When a young caregiver is falsely accused of stealing from her elderly client, Cara Mia Delgatto refuses to stand by with her mouth shut…

---

FREE! Previously $2.99
FANTASY - EPIC

kindleunlimited

Immortal Divorce Court

by Kirk Zurosky

---

Sirius Sinister has always been a bit of a know-it-all, but in order to save the world, he's going to need a serious education! The Lady of the Underworld has cast Sirius Sinister out of her fiery realm and into the icy Himalayas to teach him a lesson in humility. Hades can be a real bitch, but self-doubt is even worse. It's here that Sirius and his vampire Maltese, Garlic, battle for their immortal lives against menacing wolves and crazed snow demons…

---

$2.99 Previously $2.99
kindleunlimited

They Came by Night

by Andrew Bathgate

---

In a vibrant, magical world, peace has been shattered. Massive battles rage while wizards engage in epic duels. Victory comes from understanding what magic will allow and what it will punish. While the violence plays out there is a mystery secretly driving the war. Buried beneath a barren landscape where no creature lives, not even plants or insects, the ancients have buried something that will grant godlike power…

---

$2.99 Previously $2.99
SCIENCE FICTION

kindleunlimited

Warlord

by J.K. Nelson

---

The Neandraton have traveled light-years from their home planet of Eden to harvest the resources of Earth. Humanity is merely a pest that needs to be eradicated. Cameron is struggling to maintain her status as Warlord of a group of surviving humans. With every viable food source stolen by the Neandraton, she must make deadly choices to stay in power and keep her people from starving. But she soon discovers the aliens aren't at all what they appear to be…

---

$0.99 Previously $2.99
kindleunlimited

Streets of Payne

by Jeff Brackett

---

When Alta Corp contracts street-smart detective Amber Payne and her rookie partner, Kevin Glass, to solve a case of high stakes data theft, they will need every bit of skill, experience, and determination to succeed. For the more they investigate, the more it becomes evident that this case is much more than it appears, and its resolution may forever alter the world in which they live.

---

$0.99 Previously $4.99
HISTORICAL

Cold Truth

by Richard Woodman

---

Shortly after the carnage of the First World War, an advertisement in a newspaper, The Courier, sets merchant naval officer Edward Adams on a strange voyage to the Arctic to discover the fate of a lost Swedish polar expedition. The details of what happened aboard the vessel remain a mystery for many years. It is only during the worst weeks of the Battle of the Atlantic in 1943, that Adams unwillingly reveals the cold truth to the daughter of his old employer…

---

$0.99 Previously $2.99
LITERARY

kindleunlimited

Sea of Glass

by Tricia D. Wagner

---

Twelve-year-old Teo spends his days helping his drunken papá hang windows on shanties along Baja's wild coast. When an old angler presses Teo to seek a goddess—the Sea Angel—for rescue, Teo sets out to test whether help can be found at the hands of the gods. To learn the truth, he must look beyond legends and summon the courage to challenge his papá. And to reach freedom, he must tap his own strength, hidden beneath wounds laid by glass.

---

$0.99 Previously $0.99
MYSTERIES/THRILLERS

kindleunlimited

Panik

by Chris Selwyn James

---

Whatever you do, don't sleep…because it's when you wake up that the Panic comes. The epidemic starts in Oxford. New, expensive drugs keep people awake for days, and strict controls are introduced to quarantine affected communities. Yet people are still dying in the night. In this world, Nick peddles powerful sleep-deprivation drugs, while Rosa is locked up in a government "safe house" because they think she is the key to finding a cure…

---

$0.99 Previously $4.99
kindleunlimited

Society for Paranormals

by Vered Ehsani

---

106 5-star reviews! Armed with Victorian etiquette, a fully loaded walking stick, and a dead husband, Miss Beatrice Knight arrives in the small colonial town of Nairobi desperate for a pot of tea and a pinch of cinnamon. This collection brings together all 10 books in the Society for Paranormals cozy mystery series, in which a paranormal detective refuses to let danger, death, and unsolicited suitors inconvenience her in colonial Kenya…

---

$0.99 Previously $4.99
kindleunlimited

A Not so Purrfect Murder

by D. Watts

---

Felicity Knight wishes she'd never got engaged. Hightailing it out of London to the English countryside after being dumped, the heartbroken woman is doubly flustered when she finds a wounded white cat and takes it to a handsome veterinarian. But her confusing feelings for the cute animal doc come to a dead halt when she stumbles on the friendly village tearoom owner stabbed to death…

---

$0.99 Previously $3.99
Keep Her Close

by Erik Therme

---

Someone took your daughter. And nobody believes you…Then: Three-year-old Ally was found alone in a parking lot. She was barefoot and dressed only in a yellow sundress. In the middle of winter. What kind of person would abandon their daughter? Now: Fifteen years later and Ally has a new family. But her real father has sent her a letter. And now Ally is missing…

---

$0.99 Previously $2.99
The Devil You Know

by Terry Tyler

---

197 5-star reviews! Every serial killer is someone's friend, spouse, lover or child…Young women are being murdered in the Lincolnshire town of Lyndford, where five people fear someone close to them might be the monster the police are searching for. One of them is right…

---

FREE! Previously $2.99
ROMANCE

Sovalon Royals

by Leslie North

USA Today Bestselling Author

---

Sexy billionaire princes. What's not to like? But in this steamy Leslie North trilogy these three brothers are quite the challenge for the strong, intelligent women in their lives. The princes of Sovalon are all infuriatingly gorgeous. Charming. And so easy to surrender to. Can three independent women find a fairy tale ending in the Kingdom of Sovalon? Only if these gorgeous princes can step up and be the men they need…

---

$0.99 Previously $4.99
kindleunlimited

My Splendid Concubine

by Lloyd Lofthouse

---

249 5-star reviews! About a year after arriving in China in 1854, Robert Hart falls in love with Ayaou, but his feelings for her sister go against the teachings of his Wesleyan-Christian upbringing and almost breaks him emotionally. To survive he must learn how to live and think like the Chinese and soon finds himself thrust into China's Opium War, where he makes enemies of men such as the American soldier of fortune known as the Devil Soldier…

---

$0.99 Previously $4.99
Take It down a Notch

by Weston Parker

---

174 5-star reviews! If only men were for sale this time of the year. Then I could buy one, use him as a companion for my son who needs a male figure in his life, and then return him once we were all good again. But it doesn't work that way. A friend mentions a Big Brother Program, and I'm all in. My little one gets what he needs, and I don't have to sacrifice my freedom and worry about love loss again. But the handsome guy they assign my son isn't at all what I expected…

---

FREE! Previously $3.99
FANTASY - URBAN/PARANORMAL

A Werewolf, a Vampire, and a Fae Walk into a Bar

by Karpov Kinrade & Evan Gaustad

---

132 5-star reviews! I lived a pretty ordinary life—a kid raised in my family's bar who went off to college to escape the small-town life. But when my grandfather died and I returned to take over the family business, I discovered a much more extraordinary world waiting for me. Vampires, werewolves and fae are real. And they want my baby…

---

FREE! Previously $4.99
TEEN/YA

Shatter

by Charisse Moritz

---

After a stint in juvie, Taz is back for senior year, and every minute is a struggle. His only defense is silence. Keeping quiet avoids the slaps, hits, threats and is as close to safe as he can manage. Until Tia West convinces him of possibilities he never knew existed. She fills every dark, empty space with a lightness he's never experienced before, and the only way to keep her is by speaking up for himself. But his secrets are the kind that devastate and destroy…

---

FREE! Previously $2.99
HORROR

Stitches

by Steven Stacy & Kevin J. Kennedy

---

Three captivating models are stalked through the fashion capitals of Europe by a self-mutilating killer who wants to get under their skin. Olivia Leadoux is a gorgeous Hitchcockian blonde being stalked by a deranged madman named 'Stitches.' Olivia is haunted by visions of the killer's next target, as he closes in on her and her friends. Can she stop the murderer before he kills again?

---

FREE! Previously $2.99
ACTION/ADVENTURE

The Kill List

by JT Sawyer

---

Former combat tracker Mitch Kearns is in the U. S. visiting a friend at a secluded home in Colorado. Little do they know that there is a killer in their midst who is plotting against them for actions connected with a mantracking case Mitch was involved with a year earlier. With a storm moving in and one of their group dead before nightfall, they must work together to figure out who the traitor is and escape the perilous canyon where they are trapped.

---

FREE! Previously $3.99
NONFICTION

Baby Sleep Training

by Lisa Marshall

---

Does your baby wake up in the night and can't (or won't) go back to sleep? Discover the scientifically proven solution to get your baby to sleep like clockwork. Many parents feel desperate to solve their baby's sleep issues but often feel helpless and isolated without any idea of what to do about it. It's important to understand that you are not alone with your baby's sleep problems and there is a solution!

---

FREE! Previously $4.99
CHILDREN'S BOOKS

Ellie and the Cupcakes

by Amanda Kidd

---

When Ellie's wish comes true and she turns into a giant, she thinks she's the luckiest girl in the world. However, she soon discovers that being a giant comes with its own challenges, and compared to her size, Mum's delicious cupcakes are now way too small.

---

FREE! Previously $4.99
WOMEN'S FICTION

Finding Home

by Jackie Weger

USA Today Bestselling Author

---

4,035 5-star reviews! Phoebe Hawley is on a quest to find her family a home. On the road with two siblings, twelve-year-old Maydean and five-year-old Willie-Boy, Phoebe is out of money, out of gas, and out of patience. The only things she owns in abundance are backbone and pride—neither of which she can trade for food or gas. A collision with Gage Morgan puts Phoebe's mission in even worse jeopardy—until Phoebe discovers Gage owns the perfect place for her clan…

---

FREE! Previously $3.99
CHRISTIAN/RELIGIOUS FICTION

Meg's Melody

by Kaylee Baldwin

---

It's only after her husband leaves that Meg finds out she's pregnant. Now facing the prospect of single parenthood, she'll have to rely on the family she pushed away, the church she abandoned, and an unexpected friendship to see her through. This touching story combines romance with real conflicts to remind you it's never too late to find love—if you know where to look.

---

FREE! Previously $2.99
BESTSELLERS

kindleunlimited

Close to the Bone

by Kendra Elliot

---

2,242 5-star reviews! FBI Special Agent Cate Wilde is back home on a remote Pacific Northwest island when she gets the call: a teenager's skeletal remains have been found on a nearby island. Together with Tessa Black, a childhood friend turned local deputy, Cate confronts dreary weather and bleak leads to make sense of the death. The complications pile up as Cate is distracted by the coroner on the case—and by nagging memories that draw her twenty years into the past…

---

$0.99 Previously $2.99
© 2021 Digital Media Revolutions Corp. All rights reserved.