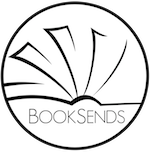 New Daily Bargain & Free Kindle Ebooks
Prices for the following books and apps are valid at the time of posting but can change at any time. Be sure to check product pages for current prices before purchasing.
This page is updated with the most recent deals by noon ET each day.
FREE BOOK OF THE DAY

In the Shadows

by Alexandria Clarke

---

The Red River Junior Beauty Pageant is underway, and when a teenage contestant ends up dead, it's up to Cal to find out what happened…

---

FREE! Previously $0.99
FANTASY - EPIC

kindleunlimited

Conqueror's Blood

by Zamil Akhtar

---

The Kingdom of Alanya is home to mystic warriors and mischievous djinn, vulgar poets and vain philosophers, soaring simurghs and scheming shahs. Little do the people know that a power struggle between an ancient sorceress and an upstart sultana threatens to bathe the sands in bile and bones. A bloody cauldron boils, and primeval gods laugh whilst they stir it. As warhorses charge, arrows shower, and cannon shots brighten the night, all must choose a side…

---

$0.99 Previously $4.99
ACTION/ADVENTURE

Absolution

by A.J. Roe

---

Is the greatest secret in all of human history worth dying for? When Rick Wilson, a treasure hunter desperate to make his mark on the world, discovers an ancient dagger in a cave on the Scottish coast, all is not as it seems. Unknowingly, he has triggered a series of events with consequences far greater than he could ever have imagined…

---

FREE! Previously $2.99
LITERARY

kindleunlimited

Picasso's Motorcycle

by Marc Sercomb

---

France, 1940. An unexpected gift of an old motorcycle with a tragically romantic past hurls a young orphan into the thick of things as war breaks out and his life changes forever. Half-French/half-German Daniel must find a way to survive in a world that mercy seems to have abandoned…

---

$0.99 Previously $3.69
CHILDREN'S BOOKS

Penny Goes to a Carnival

by B. Matthew

---

The carnival is in town and Penny the puppy can't wait to check it out! The carnival is packed full of rides, games, and food. Join Penny on the adventures as he tries something new and makes some friends along the way…

---

$2.99 Previously $2.99
MYSTERIES/THRILLERS

kindleunlimited

All Your Lies

by O.C.S. Francis

---

Amber has a secret. Eighteen years ago, she had an affair which ended on the worst night of her life. Even now she can't escape the memories—the secluded cottage, a figure in the distance on a deserted beach, and the face that will always haunt her. She's tried hard to forget what happened and now feels sure her terrible secret is buried forever. Until the messages start…

---

$0.99 Previously $3.99
kindleunlimited

The Beechwood Harbor Ghost Mysteries

by Danielle Garrett

---

Scarlet Sanderson isn't a paranormal being per se, but she's no stranger to things that go bump in the night. She's had the ability to see and speak with ghosts since she was eight years old. Whether it's a gift or a curse is still up for debate. She moved to the picturesque town of Beechwood Harbor to open a flower shop and start a new life after years of being a nomad. What she didn't expect to find was a town filled with witches, vampires, shape-shifters and ghosts…

---

$0.99 Previously $2.99
kindleunlimited

Millie's Cruise Ship Mysteries

by Hope Callaghan

---

Hoping for a fresh start after her recent divorce, sixty something Millie Sanders, lands her dream job as the assistant cruise director onboard the "Siren of the Seas." Too bad no one told her murder is on the itinerary…This box set includes Starboard Secrets, Portside Peril, Lethal Lobster, Deadly Deception, Vanishing Vacationers, Cruise Control, Killer Karaoke, Suite Revenge, Cruisin' for a Bruisin', and High Seas Heist.

---

$0.99 Previously $9.99
kindleunlimited

The Bible Seller

by R. Allen Chappell

---

346 5-star reviews! An old silversmith's body is dumped along the highway and Legal Services Investigator Charlie Yazzie isn't content to stand by while the FBI and Tribal look for clues—not when he sees his friends Thomas Begay and Harley Ponyboy sucked into a tightening web of evil. When a beautiful stranger knocks on Harley's door the game changes…and so does Harley's loyalties.

---

$1.99 Previously $5.99
Blood Money

by Laura Rizio

---

Nick, a young, cracker jack litigator looking for a partnership in the prestigious Philadelphia law firm, discovers his firm's dark seceret for increasing it's bottom line. The partners are setting up major cases by seriously injuring and even murdering their clients to produce huge jury awards. When the firm discovers he knows, Nick's only hope is to stay one step ahead of the hitman long enough to intentionally lose his case and expose the firm's corruption.

---

FREE! Previously $4.00
ROMANCE

kindleunlimited

Love in Short

by Emily James

---

Operation: My Fake Girlfriend—That awkward moment when you figure out the hottie in bed beside you, AKA—your drunken hook up—is your boss' boss, billionaire Sebastian Stone. Even more awkward? The knowledge that there is no way I can retrieve my knickers from the chandelier above his bed without waking him. Now he wants me to be his fake girlfriend, and he has an offer I cannot refuse…This box set also includes Sexy with Attitude Too and You Only Love Once.

---

$0.99 Previously $6.99
His Virgin Bride

by Grace Goodwin

USA Today Bestselling Author

---

163 5-star reviews! After a life on the streets, Katie chooses the Interstellar Brides Program for a chance at a new life, a new identity. But when she arrives on Everis, her Marked Mate refuses to claim her. As an Elite Hunter, Bryn has to travel to Hyperion, a known world of gangs and vicious evil to bring an assassin to justice, and leave her behind. She might be innocent in body, but Katie knows her honorable mate is walking into a foreign world, a world she knows all too well…

---

$0.99 Previously $4.99
Escaping Nobility

by GG Shalton

---

Lady Julia grew up in America although she is technically English. Boston in the early 1800s didn't hold many options for women and she is being forced to uphold a marriage contract with an English Duke. Returning to England with resistance, she strikes a bargain with her parents to wait before the marriage announcement, so she can enjoy her first season in London…

---

FREE! Previously $2.99
FANTASY - URBAN/PARANORMAL

House of Glass

by Lyn Forester

---

My name is Caitlyn Lonette, and I've just been burned. Caught participating in illegal disc-bike racing, my father, First Councilor Lonette, ships me off to finishing school to learn the ways of politics, either voluntarily or through brainwashing if necessary…

---

FREE! Previously $4.99
SCIENCE FICTION

Lightmaker

by Kevin Elliott

---

Humans sheltered from the threat of extinction. Now their shelter is a prison. Science is banned. Priests burn books and save their sharpest daggers for people asking the wrong questions. Sensible girls stay quiet and become docile wives, but Phos doesn't do sensible. She seeks escape, and questions smoulder inside her. Who created her world and what lies beyond its walls?

---

FREE!
TEEN/YA

Ezaara

by Eileen Mueller

---

152 5-star reviews! In Lush Valley, it's a crime to even talk about dragons…When Ezaara meets Zaarusha the Dragon Queen, she's swept up in a blaze of color and they imprint, forming a deep bond. She must give up her home and family to become the new Queen's Rider. Ignorant and unprepared, how can she possibly succeed? Luckily, she has a dragon master—although rumors say she might be better off with the enemy…

---

FREE! Previously $3.99
HORROR

Cowboy Necromancer: Infinite Dusk

by Harmon Cooper

---

230 5-star reviews! Sterling Monedero ain't your typical necromancer. Even with the game system and mancer class forced onto him by the alien monoliths known as Godwalkers, Sterling just wants to farm his peppers in peace and live out the rest of his troubled existence in quiet. But when the Godwalkers show to destroy his property—and Killbilly bandits appear trying to impose a pepper tax—the tough-as-bones haiku-writing loner decides enough is enough…

---

FREE! Previously $4.99
HISTORICAL

Second Son

by Pamela Taylor

---

208 5-star reviews! It is the dawn of the Renaissance, a time when new ideas are just beginning to emerge. Alfred—the eponymous second son—comes of age in the enlightened court of his grandfather. Alfred is convinced that his life will be unremarkable, spent in diligent but mundane service to king and kingdom. His grandfather, however, foresees for him a special destiny.

---

FREE! Previously $3.99
NONFICTION

Giraffes

by Emma Child

---

For many years, people have been fascinated by giraffes—and now it's your chance to take a fun-filled safari to Africa, where you'll be up-close and personal with these amazing "gentle giants"! As the largest land animals in the world, the life of a giraffe is jam-packed with interesting fun facts—everything you have ever wanted to know about giraffes, and then some!

---

FREE! Previously $2.99
WOMEN'S FICTION

Crossing Lines

by Colby Millsaps

---

What if you're beating all the odds…but then you're not? Carter McMillan was no typical high school senior. She's hasn't been to a party…ever. She doesn't date. She barely talks to anyone, let alone have any friends, and that's the way she likes it. Her plan is to keep her head down, graduate, and never look back. Until Noah Sweeney came along.

---

FREE! Previously $2.99
CHRISTIAN/RELIGIOUS FICTION

Burgundy Gloves

by Julia David

---

122 5-star reviews! Levi Graham is a resilient, independent backwoodsman, who stumbles upon an injured young woman. Good Samaritan, he's finding out the hard way, is not his best strength. A robbery, a fire, visits from relatives, and the cabin's previous owners, all disrupting his former peaceful life of solitude and trapping. Suspended between two worlds, Allison Kent is helpless to find her way back home without hurting the kind and handsome man who has graciously taken her in.

---

FREE! Previously $2.99
BESTSELLERS

Harvest

by Tess Gerritsen

New York Times Bestselling Author

---

779 5-star reviews! For Dr. Abby DiMatteo, the long road to Boston's Bayside Hospital has been anything but easy. Now, immersed in the grinding fatigue of her second year as a surgical resident, she's elated when the hospital's elite cardiac transplant team taps her as a potential recruit. But Abby soon makes an anguished, crucial decision that jeopardizes her entire career…

---

$1.99 Previously $9.99
© 2021 Digital Media Revolutions Corp. All rights reserved.