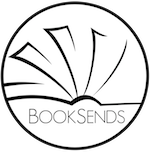 New Daily Bargain & Free Kindle Ebooks
Prices for the following books and apps are valid at the time of posting but can change at any time. Be sure to check product pages for current prices before purchasing.
This page is updated with the most recent deals by noon ET each day.
FREE BOOK OF THE DAY

Apocalypse Online

by Robyn Wideman

---

At first everyone thought it was a game. But Aliens have arrived and they are turning people into fertilizer.

---

FREE! Previously $4.99
The Power of Animal Messages

by Noah Goldhirsh

---

Throughout history, human cultures have had strong connections with animals. The animals communicate with us through their behavior, the sounds they make, their body language.

---

FREE! Previously $3.99
FANTASY - URBAN/PARANORMAL

kindleunlimited

Death Kissed

by J.N. Colon

---

Runaway witch Thorn Rosalee has a deadly power. And if she falls into the wrong hands, her soul will pay the ultimate price. After the war among fae and witches, seventeen-year-old Thorn hides in the one place her coven will never find her. Enemy territory. But when the Unseelie King discovers her lethal secret, she's forced to partner with his son to uncover the culprit behind Chicago's newest serial killer.

---

$0.99 Previously $3.99
Mosaic Chronicles Set

by Andrea Pearson

---

Disappearances at a popular national park…Monsters from another dimension…And Nicole can't use her magic. What could possibly go wrong? Mysterious disappearances at a popular national park force authorities to organize a university-led expedition, and they've invited undergrads to compete to be included. As a talented Arete, Austin is a natural shoo-in. And he's not the only experienced student competing.

---

$0.99 Previously $9.99
SCIENCE FICTION

Mars Colony Chronicles Set

by Brandon Ellis

---

Thief, grave robber, savior of humanity. Ozzy Mack went to Mars to make money. The newly discovered ancient ruins were a gold mine for the black-market archeologist. When aliens invade, wiping out all life on earth, Mars becomes the last bastion of humanity. The plague the aliens used on Earth is coming to Mars.

---

$0.99 Previously $9.99
TEEN/YA

kindleunlimited

Riwenne & The Mechanical Beasts

by Kristen S. Walker

---

When the gods came calling, she was the only one who answered. In a utopian floating city, Riwenne dreams of serving the gods as a priestess. Then she gets a message from the sea goddess urging her to become a warrior. Mechanical beasts are attacking innocent people on the streets at night. Armed with the power of the goddess, Riwenne must learn to fight.

---

$0.99 Previously $2.99
LITERARY

50 States

by Richard R. Becker

---

An Idaho farmer who aches for absolution after a tragedy is given one more chance at redemption. Two runaways cross paths in a Tennessee bus station with only one ticket between them. A family sees looters racing toward their home as they escape an Oregon wildfire. A young couple takes a reckless turn off a state highway in Utah and find themselves in a nightmarish government biohazard area.

---

$2.99 Previously $9.99
NONFICTION

kindleunlimited

Resilience During the Pandemic

by Nick Arnett

---

Why are some people doing better during the pandemic? Stress and even trauma can become strength when you regularly activate your natural recovery reactions, quieting the "monkey mind" and triggering healing and growth.

---

$1.99 Previously $2.99
Herbal Medicine for Beginners

by Rory Boyle

---

Alternative medicine has been the standard of many cultures for thousands of years, providing people with safe and organic protection from common ailments. But the recent resurgence of interest in herbalism has led to widespread misinformation regarding the practice. Whether you are just beginning your herbal journey or looking to deepen your understanding of nature's medicine, this book is the perfect starting point…

---

$2.99 Previously $7.99
13 Steps to Optimum Self-Esteem for Women

by Sarrana Rain

---

Have you ever watched a woman enter the room and wondered how she seems so comfortable in her skin, how her presence radiates confidence? Ever struggled with your own self-esteem or been at a loss for how to love yourself for exactly who you are?

---

$0.99 Previously $4.99
The Secret Of The Wealthy vs. The Secrets Of The Broke

by Raymond Russo

---

With this book, you get a blueprint on everything from "Pay Yourself First" to "The Power of Compound Interest". No preaching, but rather inspires its readers to make realistic, attainable changes and choices.

---

$0.99 Previously $14.99
Do You Love Me?

by Aaron Taylor

---

Jesus loves you unconditionally! Do you love Him the way He loves you? Perhaps you want that to be true, but you doubt that it is. You may want to know how to love Jesus, yet are unsure if you have the capacity or ability to truly love the way Jesus loves you.

---

$0.99 Previously $8.99
CHILDREN'S BOOKS

Meropolis

by Sol Stanley

---

Mr. Peeple, the leader of the humans, will stop at nothing to drill for oil even if it means destroying Meropolis. Mike, a small citizen of Meropolis, must learn he's big enough to make a difference to save his city. Daring break-ins, shooting sea stars, mermaids the size of blue whales, and seaweed wrapped pizza, all lead to an exciting adventure that you don't want miss.

---

FREE! Previously $2.99
Pippin Moves to the City

by Julia Seaborn & Richard Hoit

---

Second book in A Poodle Called Pippin series. Pippin doesn't want to move. He is worried about leaving his friends, but it doesn't take him long to make new ones. Who is Pippin's new friend that lives in the roof? Pippin tries to fly like his cheeky butterfly friend but comes tumbling down.

---

FREE! Previously $3.99
CHRISTIAN/RELIGIOUS FICTION

The Harvest King

by Paula Quinn

---

Commander Caleb Desai, leader of the famed Warriors has three goals in life, to bring God and rain back to the barren wasteland of Predaria, and to make the previous king's usurper and the man responsible for destroying his country pay. But when the new king escapes his hands, Caleb is forced to take his daughter with him on his journey home across the plains.

---

$0.99 Previously $1.99
MYSTERIES/THRILLERS

Brandon Hall Mysteries Set

by John Theo Jr.

---

Virginia Senator Gregory Schilling's son died in a fiery crash on a racetrack. But was it an accident? Or murder? Only Brandon Hall can figure this one out. But he's still recovering from the death of his 2 year old son at the hands of a drunk driver. Will he learn to rely on God to get him through his grief while trying to find justice for a young race car driver?

---

$0.99 Previously $9.99
A Dark Chill

by Bernadette Calonego

---

Newfoundland. As the new police chief in the remote coastal town of St. Anthony, Detective Calista Gates expects to see whales and icebergs—not the blood-curdling scene she discovers at an abandoned campground. Flames in the dark. A trembling twelve-year-old boy, naked and bound, a tight noose around his neck. With one false move, the child could strangle himself to death. When Calista frees the boy, he is too frightened to betray his tormentor.

---

$0.99 Previously $3.99
X Marks the Murder

by Pam Stucky

---

She went looking for buried treasure. What she found was far more sinister. Wendy Grace has just retired after thirty years of teaching grade school. She and her second husband, James, have moved to the tiny town of Wandering Cove on the idyllic Oregon coast and are looking forward to filling the second half of their lives with new adventures.

---

FREE! Previously $3.99
ROMANCE

Perfect Alpha

by Olivia Peters

---

Things with my little sister's best friend are…complicated. I messed up—badly—so she walked away from our relationship and moved to New York City. She's all grown up with a successful career. An independent life of her own. And a hate-on for me. I promised myself that I'd leave her alone, but now that she's back home—I can't. The woman is mine.

---

$0.99 Previously $3.99
Lifeline

by Michelle Heard

---

I was her partner. Her ride or die. She was my lifeline. My sanity. Until I did the unspeakable. The unforgivable. I thought I was strong enough, but I was wrong. I became the monster I was sent to take down. Losing my lifeline…there's no surviving without her.

---

$2.99 Previously $4.99
The Perfect Lie

by A.L. Long

---

How can I survive this game of cat and mouse? I don't know who to trust. There are so many lies. I see now I can't trust the people closest to me—my father, my mother, the McCalls, and sadly Davian. Davian would do anything to keep me safe, but is it for love or his own personal gain.

---

$0.99 Previously $2.99
Love in MMB

by Rakesh Ailumi

---

Young & very beautiful Menka is in a love pentagon. She has her future all planned but will she be able to tread carefully enough to untangle herself from the pentagonal swamp which she is not even fully aware of? What will happen to her declared and undeclared lovers?

---

FREE! Previously $0.99
FANTASY - EPIC

Rebel Dragon

by Steve Turnbull

---

What value is freedom when you can't even ride a dragon? As the life of a slave goes, Kantees doesn't have it too bad. Being responsible for a racing dragon means her existence is more than just drudgery and fear, even if her life is at the whim of her masters and their rules.

---

FREE! Previously $0.99
HORROR

Ruination

by Ike Hamill

---

Decades ago, in the hills of Georgia, the music of the two brothers was born from pain. That pain was inflicted on them by a demon of a man, and even after he died, he followed them. Their audience grew and the demon grew with it. Desperate to be free of the past, the Brothers Ruination disbanded. Now, they're back.

---

FREE! Previously $2.99
ACTION/ADVENTURE

The Beekeeper of Patagonia

by U N Owan

---

At the age of seventy-five, respectable Welsh pensioner Audrey Monkton decides to steal one hundred thousand pounds from the bank account of Nottswood Council, of which she is the mayor. Audrey flees to South America, specifically the Welsh settlement in Patagonia where she was born, and takes back ownership of her family farm.

---

FREE! Previously $0.99
HISTORICAL

Oleanna

by Julie K. Rose

---

Set during the separation of Norway from Sweden in 1905, this richly detailed novel of love and loss was inspired by the life of the author's great-great-aunts. Oleanna and her sister Elisabeth are the last of their family working their farm deep in the western fjordland. A new century has begun, and the world outside is changing, but in the Sunnfjord their world is as small and secluded as the verdant banks of a high mountain lake.

---

FREE! Previously $0.99
WOMEN'S FICTION

Buried Secrets

by Melanie Lopata

---

A family was devastated by tragedy sixteen years ago, and no one has ever been the same since. Secrets were buried deep, never to be revealed. Now, a young woman returns to her family's lake cottage with the intention of sprucing it up and selling it while leaving her history behind. What she doesn't expect are the secrets that are revealed, some of which are her own.

---

FREE! Previously $0.99
BESTSELLERS

The Doctor's Nanny

by Rose Fresquez

---

He's about to propose to the woman of his dreams when he meets the love of his life. As a successful neurosurgeon about to propose to his gorgeous girlfriend, Ryan Harper has the perfect life. When his sister and brother-in-law die in a tragic car accident, he suddenly becomes a single dad to his orphaned niece and nephews. A sixty-hour workweek with a houseful of children is a lot to juggle, and he desperately needs help.

---

$0.99 Previously $2.99
© 2022 Digital Media Revolutions Corp. All rights reserved.