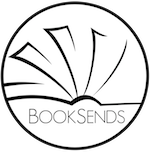 New Daily Bargain & Free Kindle Ebooks
Prices for the following books and apps are valid at the time of posting but can change at any time. Be sure to check product pages for current prices before purchasing.
This page is updated with the most recent deals by noon ET each day.
BookSends is a participant in the Amazon Services LLC Associates Program, an affiliate advertising program designed to provide a means for sites to earn advertising fees by advertising and linking to Amazon.com.
FREE BOOK OF THE DAY

Summer Harvest

by Madge Swindells

---

Anna is as strong and passionate as she is ambitious, fighting her way up from near-destitution to become one of the Cape's most prominent and powerful businesswomen.

---

FREE! Previously $0.99
BESTSELLERS

kindleunlimited

Shadow Valley

by Nik Xandir Wolf

---

It's 1988 and Heath Walker, who spent most of his life in group homes, bartends and sells weed to keep the lights on for his ailing foster mom. When Heath meets and quickly falls for the brazen and beautiful Rori Burke at his bar, he kicks off a series of events that leave both his mother and a cop dead, and Rori's father—a crooked small-town police chief—on their trail…

---

$0.99 Previously $9.99
FANTASY - EPIC

kindleunlimited

Curse Painter

by Jordan Rivet

---

Briar can curse with the flick of a paintbrush. Her paintings maim, bewitch, and destroy. But Briar doesn't want to hurt people anymore. After she flees her family's deadly curse business to start a new life, her destructive powers catch the eye of a charismatic young outlaw called Archer, who hires her to help him save a kidnapped friend. Briar thinks this is her chance to make amends for her crimes, but the family business won't let her go so easily…

---

$0.99 Previously $3.99
NONFICTION

Find Your Freedom

by Jamie P. Hopkins & Ron Carson

---

Are you ready to find your freedom? Everybody has money memories. How do yours shape the way you feel about, think about, and interact with money? In this book, personal finance and retirement planning expert Jamie P. Hopkins, Esq. , CFP®, gives you the tools to explore your past relationships with money, examine your family legacy with money, and understand how both of those shape your path forward. We need to understand where we came from to understand where we are going…

---

$0.99 Previously $7.99
CHILDREN'S BOOKS

The Frights of Fiji

by Sunayna Prasad

---

108 5-star reviews! A world of magic and adventure awaits…Sent to live with her strict, aloof, and uncaring uncle after her parents are killed in a car accident, twelve-year-old orphan Alyssa McCarthy longs for the life she used to have—one filled with fun and love. Then one stormy night, a message appears in the raindrops on the window that will change everything. "Your life will never be the same again, as magic will interfere. "

---

$0.99 Previously $2.99
WOMEN'S FICTION

Love, Only Better

by Paulette Stout

---

For Rebecca, sex is a joke missing a punchline. No crashing waves. Only pangs of inadequacy. At twenty-eight, shouldn't she have had one by now? Lost, Rebecca seeks expert help, joining a study for women who can't "finish" in the bedroom. The no-sex mandate is a no brainer. Who'd want to be with her anyway? Then Kyle moves in. Her blue-eyed, black motorcycle-riding dream of a neighbor lives a heartbeat away. Sparks fly immediately. But could the timing be any worse?

---

$0.99 Previously $3.99
MYSTERIES/THRILLERS

Sister!

by Thomas Burns

---

Twentysomething detective Natalie McMasters comes face-to-face with the awesome power of money and privilege. After she finds out that she has a twin sister who's committed a heinous crime, her son Eduardo falls into the clutches of a perverted billionaire who plays with peoples lives for sport. Getting into his futuristic walled estate is a piece of cake, but getting out again is another matter entirely…

---

$0.99 Previously $4.99
Killer Bait

by Martina Dalton

---

Social media expert Clarity Bloom is loving her job at a high-tech gadget corporation in Seattle—that is, until her BFF Janice turns up dead.

---

FREE! Previously $0.99
ROMANCE

After I Fall

by Jessica Scott

USA Today Bestselling Author

---

Parker Hauser lives the perfect life and knows exactly where she's been and where she's going. Until she meets Eli Winter. Eli throws her entire life into chaos. One chance encounter stokes her desire for the man who refused to touch her and left her questioning everything. When Parker tries to help his new business, the spotlight turns on Eli's military record. And sins from the war he's tried to forget may come back to destroy them both…

---

$0.99 Previously $6.99
The Billionaire Bachelor

by Ali Parker

USA Today Bestselling Author

---

The ugly duckling from high school is all grown up, and she's fiery hot now. She's also the CEO of the company I'm trying to work for, and the only thing that stands between me and the next level of my career. Fortunately for me, most women fall at my feet. But this ice-hearted beauty from my past? She has me working my ass off to prove that I'm the right model for the GQ cover. You've got to be kidding me. She can play hard to get all she wants. She's just delaying the inevitable…

---

$0.99 Previously $3.99
Secret-Santa Cowboy

by Vicki Lewis Thompson

New York Times Bestselling Author

---

248 5-star reviews! He'll be her Santa tonight. Wrangler Leo Marston's used to women pursuing him because of his looks. Apple Grove newcomer Fiona Hildebrand is the first to run in the opposite direction. Too bad she's also the one he can't stop thinking about. How can he convince her to take a chance on him? He can't exactly change his appearance. Or can he?

---

FREE! Previously $3.99
LITERARY

The Dawn of Grace

by Randy Mixter

---

Christmas. A time for joy. A time for tears. A time for reflection. A time for hope.And a time for miracles. A married couple, who experienced a terrible tragedy the Christmas before, take in a stranger who has suffered a memory loss.

---

FREE! Previously $0.99
FANTASY - URBAN/PARANORMAL

Dragon's Gap Series

by L. M. Lacee

---

Once again we are returning to the world of Dragons. This is the first of three novels about the return of the Lightning dragons. As with all stories of magic and romance, nothing is easy. Especially when it involves a witch hating dragon called Royce and a special female called Tori, who has no idea of her legacy or her potential.

---

FREE! Previously $0.99
ACTION/ADVENTURE

Tomorrow's Sunset

by Mark Romang

---

The world has changed before our eyes. Adrift and lost, freedom comes at an exorbitant price, and only at the behest of a powerful few who control everything.

---

FREE! Previously $0.99
SCIENCE FICTION

Tethers

by Jack Croxall

---

In the wake of a cold Victorian winter, Karl Scheffer and Esther Emerson discover an anonymous journal filled with strange passages and bizarre scribblings. The journal soon draws them into a covert and sinister conspiracy, a conspiracy centred around an otherworldly artefact with the power to change everything.

---

FREE! Previously $0.99
TEEN/YA

To Tame a Wild Heart

by L.B. Shire

---

Chancy is set on capturing a wild mustang colt to prove her worth to her father who believes the Mallory legacy died when he buried his three sons. When Nick Stone appears at the ranch, Chancy can't fight the waves of change. She fears her father's attentions are slipping out of her reach.

---

FREE! Previously $0.99
HORROR

God Just Wanted to Play Golf

by Craig W. Chenery

---

When Heaven screws up…All hell breaks loose. God; omniscient creator, terrible golfer, and disgruntled CEO of Heaven, asks for little in life. He wants nothing more than for his private elevator to be repaired, ten minutes of peace and quiet to eat Girl Scout cookies, and an eighteen-hole round with the recently deceased British Prime Minister.

---

FREE! Previously $2.99
HISTORICAL

Town Father

by Kevin Brennan

---

Three hundred independent-minded women in 1880s California have embarked on a seemingly impossible journey: to establish a town in the foothills of the Sierra Nevada composed exclusively of women. The only way for the singular town of Hestia to succeed, though, is for a second generation of residents to come along.

---

FREE! Previously $2.99
CHRISTIAN/RELIGIOUS FICTION

Demise of the Trinity

by Patrick Attaway

---

Mankind nears self-destruction and Lucifer ignites the domino effect, but three invincible humans might stop him if they just get over themselves. Violent, transgressive, and absurd at times, Demise of the Trinity gives us an apocalypse narrative unlike any before.

---

FREE! Previously $0.99
© 2022 Digital Media Revolutions Corp. All rights reserved.