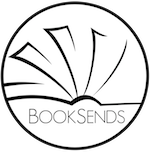 New Daily Bargain & Free Kindle Ebooks
Prices for the following books and apps are valid at the time of posting but can change at any time. Be sure to check product pages for current prices before purchasing.
This page is updated with the most recent deals by noon ET each day.
FREE BOOK OF THE DAY

Side Effects

by Tomas Payne

---

To win elections, candidates appeal to our anger and frustrations, offering radical solutions, but what aren't they telling us?

---

FREE! Previously $4.99
FANTASY - EPIC

Autumn

by Melissa Nash

---

After an unexplainable incident at the Carnival of Games, Sara is forced to flee to the neighbouring region of Merrywater with her mother and seek shelter with an uncle and cousin she has never met before. Here, Sara learns of a secret kept hidden from her all her life, that her newfound family are amongst a select few people in the whole country who can use Magic.

---

$0.99 Previously $7.01
SCIENCE FICTION

Do You Realize?

by Kevin Kuhn

---

George is a middle-management, middle-class, middle-aged guy who hates his job and struggles to stay connected to his wife and teenage children. Most guys might end up with a steamy affair and a flashy car for their midlife crises, but George gets a quirky philosophical physics professor named Shiloh. Trapped with this mysterious misfit on his morning commuter train, George is dragged into awkward conversations about love, fear, music, and the meaning of life.

---

$0.99 Previously $5.99
TEEN/YA

kindleunlimited

Arianna Chronicles

by Jonathon McElhaney

---

In a distant magical realm entangled in chaos, a young woman named Arianna prepares for her royal coming of age ceremony. When a were-dragon crashes the ceremony, she finds her life as a princess ripped away from her. After a successful escape and a chance encounter with two unlikely companions, she finds herself on a journey to find the elusive mage known only as the Architect.

---

$0.99 Previously $19.99
NONFICTION

Youmap

by Kristin Sherry

---

The first all-in-one book of its kind, YouMap®: Find Yourself. Blaze Your Path. Show the World! provides you with a real-world tested step-by-step process to achieve career clarity and execute a winning job search.

---

$1.99 Previously $5.99
kindleunlimited

Supernatural Theology

by Greg Holsclaw

---

Discover how pursuing love and spiritual gifts is actually a pursuit of God Himself. A Biblical perspective of the Holy Spirit's work through spiritual gifts will shift our expectations of what God will do in our lives, and what He wants to do through us. Discover how spiritual gifts in the church, by the Holy Spirit, is the extension of God's ways revealed in the Old Testament and the ministry of Jesus.

---

$0.99 Previously $7.99
WOMEN'S FICTION

Kitchen Knives & Insta-Lies

by Elise Lowe

---

She had fought tooth and nail for success, beat hundreds of others to the internship at Brightly Lit Productions, worked harder than anyone to secure promotion after promotion, prioritised work to the point of cancelling her honeymoon because her boss, Nick Maher, had declared they couldn't manage without her. And all for what?

---

FREE! Previously $2.99
CHRISTIAN/RELIGIOUS FICTION

The Pelican Trees

by Patrick Higgins

---

When was the last time you went on a great and daring adventure? Chock full of mystery, suspense and intrigue, The Pelican Trees allows each reader to do just that, each step carefully orchestrated by a loving grandfather (already in Heaven) trying to rescue his precious granddaughter and the rest of his family from eternal condemnation.

---

$0.99 Previously $3.99
MYSTERIES/THRILLERS

kindleunlimited

Innocent in Las Vegas Box Set

by A.R. Winters

---

Cupcake-loving croupier Tiffany Black tries to solve four murders (and a daring art heist!) in this box set of four bestselling books. Her match-making mother and poker-playing Nanna insist on "helping" her out, as does her new friend and neighbor, Ian Ewanson.

---

$0.99 Previously $9.99
The Fading Line

by Andrew Downs

---

On the broken streets of Brooklyn, Detective Roman Gallus does his part to keep the peace during New York's darkest decade…the 1970's, but when bureaucracy stands in the way of his investigation of a local priest, he takes matters into his own hands. Impressed by his initiative, his captain, Jack McCloskey brings Roman into a ring of dirty cops and an underworld of police corruption.

---

FREE! Previously $0.99
ROMANCE

All That Jazz

by Natasha Boyd

---

It's summer in sultry Butler Cove, South Carolina. School's out and life's about to begin. But Jazz Fraser didn't count on her best friend's brother being part of it. There's something totally inconvenient about falling for your best friend's brother. Especially when he's a pompous, arrogant, albeit annoyingly sexy a-hole that you'd like to punch or kiss to death at any given moment.

---

$0.99 Previously $3.99
kindleunlimited

Teacher I Want to Date

by Mia Kayla

---

Dear Crazy Woman, You didn't have to call the cops on me. I was just looking after my niece. Okay…maybe I shouldn't have been spying on her date. But I know how teenage boys think and what they want. Did it make you feel good scolding me in front of everyone for just being a good uncle?

---

$2.99 Previously $3.99
Hate Games

by Marilyn Cruise

---

I had never hated a man until met Spencer King, the heir to a multi-billion-dollar empire. Love was a game to him and he crushed my heart again and again for no other reason than to take pleasure in it. He was a beautiful monster. A silver-tongued liar. An irresistible player. Five years ago, we shared a fateful night that left me so broken-hearted that I stopped believing in love.

---

FREE! Previously $2.99
FANTASY - URBAN/PARANORMAL

After Dark

by Multiple Authors

---

9 Favourite fairy tales get a grown-up make-over. Charming heroes, dangerous royals, Hollywood stars, farmers and mysterious neighbours take you on a sensuous magical journey from London to Washington DC, Tuscan hills to a rugged Canadian nature reserve.

---

FREE! Previously $0.99
HORROR

My Immortal

by Ginger Voight

---

These vague words had haunted reporter Adele Lumas for nearly as long as she could remember, in fractured dreams where she was pursued by an unknown but threatening entity. Thanks to various mental ailments, her waking life isn't that much better. She gulps handfuls of pills just to play the part of normal, even though she knows deep down that's one thing she will never be.

---

FREE! Previously $2.99
ACTION/ADVENTURE

Lady Sun

by Marni MacRae

---

Sophia has booked the vacation of a lifetime. A week on a deserted island. Hoping for a retreat and recharge from her life in the middle of a Northwest winter, she sets out to enjoy seclusion and sun in paradise. Sophia soon learns that Lucas may be her only hope for survival, and that paradise is not so easily reached.

---

FREE! Previously $3.99
HISTORICAL

The Abyss

by Lara Blunte

---

It's 1803 and Napoleon is set to conquer all of Europe. Two lovers in Lisbon will be split by war—only to find each other again in a new land; a land as wild as their passion.

---

FREE! Previously $2.99
LITERARY

Water Town

by Laurel Veil

---

Ronnie is anxious about spending the summer with family she barely remembers. Her expectations are low. She'll babysit her cousin, do odd jobs to earn money for college, and maybe if she's lucky, spend a few hours on the beach. She never thought for a moment she would find herself in an abandoned orphanage, hunting ghosts or tangled up in murder.

---

FREE! Previously $3.99
CHILDREN'S BOOKS

The Adventures of Stu

by Patricia Gilbers & Stella Wang

---

Giggle along with your little ones in the hilarious, award winning Adventures of Stu picture books. Stu and the Aliens is a quick, sweet bedtime story that is also terrific for beginning readers.

---

FREE! Previously $1.99
BESTSELLERS

kindleunlimited

A Case of Need

by Michael Crichton

---

In the tightly knit world of Boston medicine, the Randall family reigns supreme. When heart surgeon J. D. Randall's teenage daughter dies during a botched abortion, the medical community threatens to explode. Was it malpractice? A violation of the Hippocratic Oath? Or was Karen Randall murdered in cold blood?

---

$1.99 Previously $9.99
© 2020 Digital Media Revolutions Corp. All rights reserved.