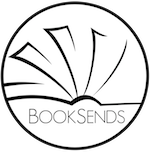 New Daily Bargain & Free Kindle Ebooks
Prices for the following books and apps are valid at the time of posting but can change at any time. Be sure to check product pages for current prices before purchasing.
This page is updated with the most recent deals by noon ET each day.
0
FREE BOOK OF THE DAY

What They Didn't Know

by Adir E. Golan

---

What awaits Jack Sullivan should be kept secret: an entity, wicked with a rage so old that it seeks only to quench its sinister thirst for power.

---

FREE! Previously $3.99
Death Becomes Her

by Michael Anderle

---

837 5-star reviews! Years keeping the UnknownWorld hidden are unraveling, so Bethany sets out to forge a new future.

---

FREE! Previously $3.99
FANTASY - URBAN/PARANORMAL

kindleunlimited

Haunted by the Devil

by Bill Hiatt

---

Chris is nothing if not stubborn. The woman he loves is trapped in Hell, and he's determined to free her even though everyone who finds out about his quest thinks he has no hope of success. They could be right. He doesn't have any idea how to rescue someone from Hell. Even worse, his lack of faith robs him of the best methods to combat demons. Can love really conquer all? To find out, Chris will have to risk his life—and maybe his own soul.

---

$0.99 Previously $2.99
The Vanished Series

by B. B. Griffith

---

Ben Dejooli is a Navajo cop who can't escape his past. Six years ago his little sister Ana vanished without a trace. His best friend saw what happened but he refuses to speak of what he knows, and so was banished from the Navajo tribe. That was the day the crows started following Ben. What the crows know will change his life, and the lives of those he loves, forever. This set contains books 1-3.

---

$0.99 Previously $7.50
SCIENCE FICTION

Toru

by Stephanie R. Sorensen

---

In Japan of 1852, the peace imposed by the Tokugawa Shoguns has lasted 250 years. Peace has turned to stagnation, however, as the commoners grow impoverished and their lords restless. Foreign barbarians circle the island nation's closed borders like vultures. T?ru, a shipwrecked young fisherman taken to America, defies the Shogun's ban on returning to Japan, determined to save his homeland from foreign invasion. Can he rouse his countrymen in time?

---

$2.99 Previously $7.99
kindleunlimited

Blackout

by Ryan Casey

---

Will's wife is leaving him, he can't see his daughter anymore, and he has been kicked out of the family home. He sees no better opportunity to take a trip into the Scottish wilderness. But Will's retreat is interrupted when a series of EMP strikes hit the country. Now, forced into a dangerous, primal world where the elements and other people all pose a threat, Will must make the long trek back down to Preston in order to find and save his wife and daughter.

---

$0.99 Previously $2.99
NONFICTION

Dear Reflection

by Jessica Bell

---

In 1980s Australia, Erika Bach and Demetri Vlass founded Ape the Cry and Hard Candy, two of Melbourne's iconic indie bands. They encouraged their daughter, Jessica, with unreserved love to pick up the guitar and write her own songs. But Erika's back problem became a nightmare of pill popping, alcohol abuse, and anxiety attacks. Demetri retreated into silence for fear of triggering Erika's drug-induced psychosis. And Jessica turned inwards, to her own reflection.

---

$0.99 Previously $2.99
Fast Track Your Success

by Som Bathla

---

What if you are able to make decisions faster by developing your thinking abilities through mental models (used by super-achievers)? If you are fed up with setting up goals that don't motivate you to move forward, if you wonder why despite your best efforts, you miss out the game marginally, if you always struggle and look for additional dose of motivation for taking every next step, keep reading, as you are about to find the answers within.

---

$0.99 Previously $2.99
Supreme Leadership

by Alinka Rutkowska

---

Discover the six ingredients to becoming a supreme leader, even if you are just starting out. Discover the single most powerful piece of the entrepreneurial puzzle that determines if you'll make it in business or not, the truth behind a mission statement, which way of performing will put you in the selected few who make it to their 25th anniversary versus those who fail, the fastest way to out-think, outwork and outmaneuver your competition, and much more.

---

FREE! Previously $9.99
Pay Your Student Loans Fast

by Val Breit

---

In 2012, Val Breit graduated college with a master's degree in school counseling and over $42,000 in student loans. She started her career earning just $36,000, yet she eliminated all her college debt in just 34 months. Pay Your Student Loans Fast is not just a personal story. You will learn the steps to pay off your college debt in record time, the costliest mistakes people make with student loans, and new tips to find extra money every month.

---

FREE! Previously $2.99
MYSTERIES/THRILLERS

kindleunlimited

Rebecca Schwartz Complete Set

by Julie Smith

---

Funny, lively lawyer Rebecca Schwartz is a perennial favorite among cozy readers who can't get enough of smart-mouthed women sleuths. You can't read just one, they're like chocolates. And now, for the first time, you can get all five for a yummy bargain price. And by the way, they go well with chocolates. Set contains Death Turns a Trick, The Sourdough Wars, Tourist Trap, Dead in the Water, and Other People's Skeletons.

---

$0.99 Previously $7.99
kindleunlimited

The Puppet Master

by Abigail Osborne

---

Billie is hiding from the world in fear of a man who nearly destroyed her. But a chance meeting with budding journalist, Adam, sparks a relationship that could free her from her life of isolation and fear. As an unwanted attraction blossoms between them, Adam comes to realise that all is not as it seems. Who is really pulling the strings? Are Adam and Billie both being played? One thing is for sure, The Master wants his puppets back—and he'll do anything to keep them.

---

$0.99 Previously $2.99
kindleunlimited

Snow Light

by Danielle Zinn

---

When Detective Inspector Nathaniel Thomas encounters a man attacking a young woman in a local park, he is unable to save her. Out of guilt, he quits his job and relocates to the tiny village of Turtleville, where he begins to enjoy life again. A year later the guilt and shame re-emerge when local hermit Ethan Wright is murdered and left on display. The situation gets worse when a colleague from Thomas's past, appears to help with the case.

---

$0.99 Previously $2.99
kindleunlimited

The Man in the Wall

by Emma Ångström

---

Alva is a sad and lonely child. With her father locked up in prison, she moves with her mother and two older sisters to an apartment building in town. Soon, a husband discovers his wife dead in the hall of their apartment, two weeks after she disappeared from their home. Where had the body been hidden for two weeks? And how could the perpetrator get in and out of the apartment? Alva is drawn into a sick and twisted game by a killer who is hiding in plain sight.

---

$0.99 Previously $2.99
kindleunlimited

The Liar's Promise

by Mark Tilbury

---

During a visit to a local theatre, four-year-old Chloe Hollis becomes hysterical. But her mother, Mel, doesn't realise that this is just the beginning of the nightmare. In the coming weeks, Chloe talks of The Tall Man—of death. At her wit's end, Mel confides in Charles Honeywell, the headmaster at the school where she works. But what Mel doesn't know is that Charles is linked to what is happening to her daughter.

---

$0.99 Previously $2.99
Locked Up

by GB Williams

---

Ariadne Teddington is surrounded by people who lie but that is to be expected when you work in prison where every man claims to be innocent. Charlie Bell, an ex-Detective, now finds himself in that prison serving time for having taken the law into his own hands. When a fellow inmate is killed, Charlie is asked to investigate the case from the inside. Soon Charlie finds himself working with Ariande. Can two people on different sides of the law come together to solve the case?

---

FREE! Previously $0.99
ROMANCE

kindleunlimited

His Surprise Baby

by Layla Valentine & Ana Sparks

---

I'm an all-star. A football hero. A household name. But my reputation precedes me. After one too many drinks and one-night-stands, the public sees me as a bad boy. Reckless. And my sponsors don't like it one bit. I'm one scandal away from being off the team. I did what anyone would do and hired a PR pro: a hot, sassy spin doctor who's amazing at what she does. Only now I've got a problem. She's pregnant. And the kid is mine.

---

$0.99 Previously $2.99
Alien Alphas

by Multiple Authors

New York Times Bestselling Author

---

Alien Alphas is a collection of panty-melting sci-fi romances featuring dominant alien heroes, penned by New York Times, USA Today, and international bestselling authors. This decadently naughty box set includes twenty-three ALL-NEW, stand-alone novellas full of hot alien alpha males, breathless passion, and reluctant surrender. Take an exhilarating trip beyond the stars with this limited time only bundle that's sure to leave you turning the pages late into the night.

---

$0.99 Previously $9.99
Twice As Wicked

by Elizabeth Bright

---

Miss Alice Bursnell is determined to wreak revenge on Nathaniel Eastwood, Viscount Abingdon, for the seduction, ruin, and death of her beloved twin sister. But how to expose a seducer without falling prey herself? As she gets closer to Nathaniel, she finds she is in serious danger of following in her sister's much-too-tempted footsteps. The man is nothing like the heartless rake she expected…and his kisses are truly divine. Could she be wrong about him?

---

$0.99 Previously $3.99
The Merman's Kiss

by Tamsin Ley

---

After the death of her child, Brianna seeks to end her life within the ocean's final embrace. Instead, she falls into the arms of a sexy, sleek-tailed monster. He's wild, seductive, and sets her blood on fire every time he touches her, and soon she begins to need him for more than his magic to breathe underwater. He might just give her a new reason to live.

---

FREE! Previously $2.99
FANTASY - EPIC

Prophecy's Queen

by Timothy Bond

---

In this prequel, we follow the Elven Princess Rozlynn as she struggles with her role in The Prophecy and what she must do to keep the world from falling into darkness. The world of Elves, Dwarves, and humans, is inexorably tied to magic, wizards, and dragons, as the battle of good versus evil, light versus darkness, wages on. Will Rozlynn make the sacrifices and the choices necessary to ensure that The Prophecy stays on the right path?

---

FREE! Previously $1.49
TEEN/YA

Allie Strom and the Ring of Solomon

by Justin M Sloan

---

Her Mother's Missing. More than one friend will betray her. Good thing this new girl in school has a magic necklace. Allie is your typical, soccer-playing teenager at a new school, until a strange necklace gives her abilities beyond her wildest dreams. When she refuses to let bullies have their way at school, she gains a new friend and new enemies.

---

FREE! Previously $2.99
HORROR

The Terrifying Tales by Edgar Allan Poe

by Edgar Allan Poe

---

147 5-star reviews! The melancholy, brilliance, passionate lyricism, and torment of Edgar Allen Poe are all well represented in this collection. Here, in one volume, are his masterpieces of mystery, terror, humor, and adventure, including stories such as The Tell-Tale Heart, The Cask of Amontillado, The Black Cat, The Masque of the Red Death, The Murders in the Rue Morgue, and The Pit and the Pendulum, to name just a few.

---

FREE! Previously $0.99
ACTION/ADVENTURE

The Time Machine

by H.G. Wells

---

3,168 5-star reviews! Get the timeless epic by H.G. Wells. Join the nameless Time Traveller, who is hurtled into the year 802,701 by his elaborate ivory, crystal, and brass contraption. The world he finds is peopled by two races: the decadent Eloi, fluttery and useless, are dependent for food, clothing, and shelter on the simian subterranean Morlocks, who prey on them.

---

FREE! Previously $0.99
HISTORICAL

Another Breath, Another Sunrise

by Roberta Kagan

---

It's 1945. The Nazis surrender. Hitler is dead. But, the Third Reich has already left a bloody footprint on the soul of the world. The Margoils family and their friends Lotti and Lev Glassman were torn apart by Hitler's hatred of the Jewish people. Now that the Reich has fallen, the survivors of the Margolis and Glassman family's find themselves searching to reconnect with those they love.

---

FREE! Previously $3.99
LITERARY

A Sharia London

by Vinay Kolhatkar

---

Outwardly, Jamila is a picture of Islamic conservativeness. But the young, beautiful, bohemian has long become an apostate. Using her face veil and hijab to stay undetected, she rescues young women from being sold to ISIS. But then, she falls in love. Will her cover be blown? Can her lover, a politically correct, mild-mannered lecturer, transform into a ferocious crusader?

---

FREE! Previously $4.99
WOMEN'S FICTION

Lie Next To Me

by Sandi Lynn

---

168 5-star reviews! My name is Rory Sinclair, and the night I was violently attacked was the night that changed my life forever. One man made it his mission to heal me and show me a world that previously had been only a dream to me. He comes from money and I come from poverty. When our worlds collide, his struggles become mine, and mine become his, leaving us with one question: How much would you give up to be with someone who was meant to be yours?

---

FREE! Previously $3.99
CHRISTIAN/RELIGIOUS FICTION

The Tethered World

by Heather L.L. FitzGerald

---

When Sadie uncovers the reasons behind her parents' disappearance and the truth about her heritage, she despairs of ever feeling normal again. Sadie's family has been entrusted with keeping the secrets of the Tethered World—home to creatures that once roamed the Garden of Eden. Stepping out of reality and into a world she never knew existed is a journey Sadie fears and resents. But she chooses to risk all to save her family.

---

FREE! Previously $3.99
CHILDREN'S BOOKS

Sleep Tight, Little Monster

by Michael Gordon

---

Little Monster just doesn't understand why he can't stay up late. He tries to escape his inevitable bedtime routine. It is indeed for the monster's best interest that he start snoozing earlier rather than later. Mama kindly helps him to get ready for bed. "Sleep is important for you to grow." "But I want to watch my favorite show." He didn't think he needed to rest. He didn't believe that his mom knew best.

---

FREE! Previously $2.99
BESTSELLERS

kindleunlimited

Say You're Sorry

by Melinda Leigh

---

681 5-star reviews! After the devastating loss of her husband in Iraq, Morgan Dane returns to Scarlet Falls, seeking the comfort of her hometown. Now, surrounded by family, she's finally found peace and a promising career opportunity—until her babysitter is killed and her neighbor asks her to defend his son, Nick, who stands accused of the murder.

---

$1.99 Previously $4.99
App: Light-Bikes.io

---

Your goal is simple! Drive your lightbike through cyberspace leaving a light trail behind you in heated battles! Eliminate all your opponents while avoiding their trail, while driving at the speed of light!

---

FREE!
© 2018 Digital Media Revolutions Corp. All rights reserved.