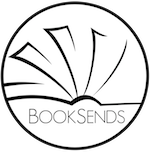 New Daily Bargain & Free Kindle Ebooks
Prices for the following books and apps are valid at the time of posting but can change at any time. Be sure to check product pages for current prices before purchasing.
This page is updated with the most recent deals by noon ET each day.
FREE BOOK OF THE DAY

The Toren

by Lola StVil

---

Summit Case has no idea why her parents gave her up, or why her eyes are purple and change with her mood. The only thing she knows is that she is destined to be on the outside looking in.

---

FREE! Previously $0.99
Girl Jacked

by Christopher Greyson

---

Jack Stratton's a good guy on the ugly side of life. Eight years ago a bomb blew apart his world and he's been picking up the pieces since. Guilt has driven a wedge between him and his family.

---

FREE! Previously $3.99
BESTSELLERS

kindleunlimited

Miss Behave

by Traci Highland

---

She's great at giving advice, too bad she never takes it. Piper Anderson wants to be a serious journalist at a serious paper covering serious news. Instead, she's stuck at the Pendleton Falls Herald, where her massive investigative skills are wasted penning the paper's advice column, Miss Behave. Her shot at a meaty story comes when she's assigned to write up a profile of a local business, Brookes Jewelers. She is determined to write the piece so she can use the article to impress a real paper. Unfortunately Hunter Brookes, co-owner of Brookes Jewelers and the Pendleton Falls Herald, is rather persistent, in his own hot little way, that the piece should be nothing more than a glorified sales pitch. Piper soon realizes that there is more to Mr. Brookes than a tight ass and a ridiculous fascination with name tags.

---

$0.99 Previously $2.99
FANTASY - EPIC

Spark City

by Robert J Power

---

Erroh has a plan. A simple plan. It'll never work. Despite his family's warrior pedigree, he'd rather gamble and drink while living from one tavern to the next. But when his wanderings bring him upon a gruesome slaughter of innocents he is torn from carefree ways. Spark City is on the horizon and with it the mysterious trials of The Cull. After a life spent rejecting his birthright, the time has come to pick up his sword and accept his destiny. With an army marching forward, and unlikely companions by his side, does Erroh have what it takes to stop the coming war?

---

$0.99 Previously $4.99
FANTASY - URBAN/PARANORMAL

The Fire Heart Chronicles

by Juliana Haygert

---

Mirella wants to be a normal college student…but she's far from normal. Since she was born, her mother has been hiding the truth. Mirella is a descendent of a powerful bloodline that spans centuries, a bloodline that gives her an uncontrollable sixth sense. Masked men desire her blood. Strangers long for her to join their cause, and a gorgeous man with magic of his own seeks to forge a forbidden bond between them. For Mirella, there is no escape. Bodies surface, and killers run rampant as her people are hunted and slaughtered. Mirella is the only one who can save them. Trapped in a life she doesn't want, Mirella must find the strength to summon the power inside of her—or risk the extinction of her kind.

---

$0.99 Previously $9.99
Gallows Novels

by Sharon Stevenson

---

The first three novels in this entertaining New Adult Urban Fantasy series are now available together in one thrilling, action-packed, one-liner-filled, romantically complicated, boxed set! Follow twin demon trackers Shaun & Sarah Gallows as they come of age, fighting vampires, witches and fairies along the way. No one ever said growing up would be easy…

---

$0.99 Previously $5.99
SCIENCE FICTION

The Test

by Zach David

---

Content living his life sheltered from the outside world, Ethan needs nothing but his video games, music, and internet to keep him happy. Yet when everyone in the world is suddenly frozen, he wonders if he's being tested. Determined to find answers, Ethan embarks on a journey to figure out what is going on—and why. But as those answers arise, so do more questions—questions that rattle his life and understanding of everything. The line separating black from white diminish when circumstances force him to make choices harder than ending his own life.

---

$0.99 Previously $3.99
HORROR

kindleunlimited

The Alpha Plague Set 1-8

by Michael Robertson

---

Rhys is an average guy who works an average job in Summit City—a purpose built government complex on the outskirts of London. The Alpha Tower stands in the centre of the city. An enigma, nobody knows what happens behind its dark glass. Rhys is about to find out. At ground zero and with chaos spilling out into the street, Rhys has the slightest of head starts. If he can remain ahead of the pandemonium, then maybe he can get to his loved ones before the plague does.

---

$0.99 Previously $9.99
kindleunlimited

Night Terrors III

by Multiple Authors

---

A wave of sinkholes appears on the anniversary of a rural tragedy, and local residents begin to hear the voices of the dead. A woman encounters a predator from her youth—and a chance to turn the tables. A child's inner beast takes on a sinister life of its own. An undetectable serial killer raises tensions on a college campus. Experimental physics reveals another world, and it might mean the end of ours.

---

$0.99 Previously $3.99
NONFICTION

History of the Rise, Progress, and Termination of the American Revolution

by Mercy Otis Warren

---

In 1776 John Adams had said of Mercy Otis Warren, "of all the genius's which have yet arisen in America, there has been none superior." Yet, three decades later, after the publication of her history of the Revolution, Adams was barraging her angry letters and criticisms. What had changed in their relationship? And why had Warren's book so offended the second President of the United States?

---

$0.99 Previously $3.99
MYSTERIES/THRILLERS

McKinley Mysteries Set 1-3

by Carolyn Arnold

---

Meet Sean McKinley and Sara Cain, homicide detectives with the Albany PD. In The Day Job is Murder, however, the partners find their lives changing for the better when they fall in love, get married, and retire from the force. But the McKinleys have quite the talent for attracting death investigations wherever they go—and who are they to refuse satisfying their hunger for justice? In fact, whether getting to the truth means going undercover, off the books, or around the world, they'll get to the bottom of things…and romance it up along the way.

---

$2.99 Previously $5.99
kindleunlimited

The Spia Family Presses On

by Mary Leo

---

Ever since my mob family, the Spia's, decided to go straight, Mom and I have been doing everything possible to keep these former Wise Guys from falling back into their old ways. Then Cousin Dickey showed up and threw a rotten olive into the mix. The next thing I knew there was a dead body, a nosey detective, a randy ex-lover, an even more randy imported mobster, and a lucrative olive oil business in jeopardy. With the help of my best friend, a survival expert, and bestselling author, Lisa Lin we try our best to trap a killer while we unravel family secrets, and uncover facts about my missing father which will lead us to even more rotten olives.

---

$0.99 Previously $4.99
The Imposter's Trail

by J.C. Fields

---

Over the Indian Ocean a Malaysia Airline jumbo jet drops from radar. Three hundred twenty-seven souls disappear with it; a woman in Rockford, Illinois is brutally murdered. Unrelated news events? Retired FBI agent Sean Kruger doesn't think so. He suspects it's the work of serial killer Randolph Bishop. Now a college professor, Kruger has tried to live with the mistake he made while investigating Bishop six years earlier. It looks as though the only man to elude him, in his twenty-five year tenure with the FBI, has returned to seek vengeance on those who forced the man to flee the country. With his family in danger, Kruger comes out of retirement to find Bishop's trail. A trail that leads Sean to question his own humanity.

---

FREE! Previously $4.99
You'll Be Safe

by Edwin Dasso

---

After the murder of his wife and unborn child, Jack Bass longs for death. In fact, he welcomes it. That is, until Amanda, his lovechild with Major Lori Darden, unexpectedly enters his life. Jack tries to shroud his new life with his daughter in privacy, determined that the events of his past should not threaten his daughter. But no matter how hard he tries, Jack cannot avoid trouble. It relentlessly pursues him. After being kidnapped and delivered to an isolated encampment, veterans are given a medication that makes even the most out-of-control psychotic captives turn into walking, order-taking, defenseless shells. They are used as slave labor, exploited then killed whenever the mood strikes their captors. Despite his best efforts to remain isolated from the world, Jack is faced with a choice between protecting himself and his daughter or helping to save these veterans who are being victimized for profit.

---

FREE! Previously $4.99
ROMANCE

Ceifador X

by Demi Vice

---

Feared like death, worshipped like light; He was my breath, and I was poisoned at first sight. Just as the earth was round, I, Bianca Di Vaio, have always been sick. I'd spent most of my life confined in my room, secluded in my mansion, and off-limits to all the men who worked for my father, the kingpin of Manhattan. Then one night, I heard his voice. Antonio Castillo talked like desire but looked like death; dressed in all black wearing a metal skull for a face. He was the deadliest man at my father's disposal. The Knight who earned the name, Grim Reaper.

---

$0.99 Previously $2.99
kindleunlimited

Brand New Blade

by Riley London

---

Fight demons. Fall in love. Save the world. Welcome to Angel Academy. My name is Celeste Venoix and I'm no angel. I never had a family, so I've been taking care of myself ever since I was a kid. One night, some creep decides to follow me home from work, and I use my fists to put him in his place. After the brawl, a handsome stranger approaches me and tells me that I might be an angel. The next thing I know, I'm enrolled at the Angel Academy. The academy is a place for angels-in-training to learn how to fight demons and become fluent in an ancient language or two. It's hard enough trying to keep up with my classes, but somewhere between working on my swordsmanship and my Latin prepositions, I find myself falling for my best guy friend.

---

$2.99 Previously $3.99
Perfect Love Story

by Natasha Madison

---

What do you do when you find out your whole life was a lie? That your husband really wasn't your husband but someone else's. That the vows you made to each other were simply empty promises. You pick up and move to the country to start fresh. When life hands you limes, you make sure you have tequila because your life is about to get stirred up.

---

$0.99 Previously $3.99
kindleunlimited

King of the Court

by Melanie Munton

---

Sex with the coach's daughter? That was a recipe for disaster. But I still wanted her. I was so screwed. Cam has been the king of college basketball for the past three years. Every season he dominates the basketball scene, and the entire country loves him. Well, everyone except for the only girl whose attention he actually wants.

---

$0.99 Previously $2.99
Lucky in Love

by K. M. Bishop

---

Want to know a secret? I'm still in love with my high school sweetheart. I know it sounds silly. But his deep brown eyes and adorable dimples give me sleepless nights. He abandoned me all those years ago. I didn't think he'd ever return. And look at me. I'm embarrassingly still holding on to my V-card. But now that he's back…He's hotter than ever.

---

$0.99 Previously $3.99
Second Chance

by Suzanne Jenkins

---

Just when life settles down to a dull roar for those people whom Pam holds closest to her heart, the pendulum swings in the opposite direction and everyone is tossed into the air. Who will they hold on to as they fall back to earth?

---

FREE! Previously $3.99
TEEN/YA

The Jracon's Burden

by Tom Simmons

---

Great heroes come in all shapes and sizes. Dax is a young dragonfly who craves adventure away from his mundane life as a scribe in the Citadel Academy. When the tyrannical Hawker Clan, intent on bringing about the end of the Citadel and the Odonata who live within, come close to discovering the whereabouts of a powerful book of fire magic stolen from them long ago, Dax is flung into a desperate mission to find the book before they do.

---

FREE! Previously $2.99
CHRISTIAN/RELIGIOUS FICTION

Heaven

by Christopher Roberts

---

I am excited to share with you my trip to heaven in this book. I have written it in chronological order, and I am certain that it will be a great source of encouragement to you.

---

FREE! Previously $2.99
HISTORICAL

Reading Seraphina

by Tiago De Silva

---

Seraphina lives in secret in the Great Library of Alexandria. Roman ambition clashes with Egyptian tradition for control of this ancient metropolis. The wonder of the city entices Seraphina, but nightmares from a forgotten past come to life. As mystery gives way to shocking revelations, the city hurtles towards war.

---

FREE! Previously $2.99
LITERARY

The Siege

by James Hanna

---

WINNER: Bronze, Reader's Favorite. On November 23, 2000, one hundred inmates hold twelve guards hostage in the laundry dorm of The Indiana Penal Farm. Emergency squads are massed along the fence, awaiting the order to attack, while sharpshooters are perched like crows on top of the administration building. Tom Hemmings, a dorm counselor, has been conscripted to defuse the standoff. But the inmates are divided into rival gangs, the guards into feuding unions.

---

FREE! Previously $4.99
CHILDREN'S BOOKS

McKenzie's Amazing Force Field

by Bobby Claeys

---

Do you remember your first day at a new school? Were you terrified to go? McKenzie sure was. Just like most of us, she was afraid of not knowing anyone and not being able to fit in, but she had no idea how bad it was going to get.

---

FREE! Previously $1.99
WOMEN'S FICTION

Scandal & Gretel

by DeAnn Howe & Rachael Stapleton

---

Bohemian Lake's bookstore regularly spotlights a 19th-century author. This month it just happens to be a duo—the Brothers Grimm—and the adventure book club is off to explore the medieval magic of the Black Forest in South Western Germany. Part witch and part witch-hunter, Sera Popescu whose conflicting ancestry stems from Europe, is excited to see the half-timbered homes, hear the cuckoo clocks and travel over the narrow cobblestone streets. But the fairy tale scenario gets a little too real when one of the book club members opens up the cottage oven during the tours first Black Forest stop.

---

FREE! Previously $2.99
ACTION/ADVENTURE

Burn Baby Burn

by James Maxey

---

Pit Geek and Sundancer are supervillains in an age when superheroes have been outlawed. Once, they worked for a master villain with dreams of ruling the world. Now, they've got a less ambitious plan of driving across America and robbing bank after bank just for the hell of it. When a new government sanctioned team of heroes known as the Covenant appears to halt their crime wave, Sundancer and Pit Geek are forced to take desperate measures to retain their freedom.

---

FREE! Previously $2.99
© 2019 Digital Media Revolutions Corp. All rights reserved.