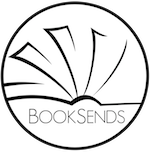 New Daily Bargain & Free Kindle Ebooks
Prices for the following books and apps are valid at the time of posting but can change at any time. Be sure to check product pages for current prices before purchasing.
This page is updated with the most recent deals by noon ET each day.
FREE BOOK OF THE DAY

Dukes of War

by Erica Ridley

New York Times Bestselling Author

---

Viscount Sheffield is canceling the fête of the year because he hasn't time for silly soirees. He doesn't need time—he needs Lady Amelia Pembroke…

---

FREE! Previously $6.99
ACTION/ADVENTURE

kindleunlimited

Robin Hood

by David Pilling

---

1224. The north of England has become lawless. Rapacious and corrupt sheriffs are a force of oppression, rather than justice. Robert Hode, a yeoman farmer, is forced to flee into the forests of Yorkshire. His only crime is to defend his home and family against Sir Gui de Gisburne, the sheriff's brutal and charismatic chief enforcer. Hunted like an animal, Robert falls into the company of Hobbe of Wetherby, the most wanted man in Yorkshire—and the most dangerous…

---

$0.99 Previously $2.99
HISTORICAL

The Munich Girl

by Phyllis Edgerly Ring

---

170 5-star reviews! Anna grew up eating dinner under her father's war-trophy portrait of Eva Braun. Plunged into the world of the "ordinary" Munich girl who was her mother's confidante, Anna finds her every belief about right and wrong challenged. With Hannes's help, she retraces the path of two women who met as teenagers, shared a friendship that spanned the years that Eva Braun was Hitler's mistress, yet never knew the men they loved had opposing ambitions.

---

$0.99 Previously $5.99
NONFICTION

Behind My Stethoscope

by Kim Edwards

---

Kim R. Edwards has spent forty years of her life as a nurse. She was a nurse's aide for four years, a student nurse for two years, and on staff at Tallahassee Memorial HealthCare for 34 years. Her long-term experience as a nurse has inspired her to share her personal ups and downs in hopes that they will encourage, validate, and teach you throughout your own journey as a nurse…

---

$0.99 Previously $9.99
kindleunlimited

Powered by Passion

by Masumi Goldman

---

Wake up excited about healthy living, eliminate all future health ruts before they begin, and become your own biggest wellness inspiration. You can spark passion for wellness and create the energy and vitality needed to power your dreams. Whether you have professional dreams, far-off destinations that you want to visit, creative endeavors that are waiting to come to life, or physical goals that you want to pursue, a healthy mind and body will help get you there faster…

---

$0.99 Previously $3.99
kindleunlimited

Love Yourself Lean

by Ashley Jester & Lauren Wilkison

---

Sick of dieting? Tired of feeling unhappy with your body? What if we told you the body of your dreams is contained within the body you already have? To reveal it, you just need to change the way you see yourself and harness the science behind nutrition to work in harmony with your body's natural chemistry. If you're ready to ditch dieting for good and learn to love who you are in the process, come on over to the bright side…

---

$0.99 Previously $9.99
MYSTERIES/THRILLERS

kindleunlimited

Deadly Investment

by Jill Paterson

---

110 5-star reviews! It was an accepted fact that Beatrice Maybrick, owner and operator of the Maybrick Literary Agency, accidentally fell to her death. Or did she? Esme Timmons thought not, her suspicions fuelled by a letter she received from Beatrice following the tragic incident. Faced with this dilemma, Esme takes steps to find the killer…

---

$0.99 Previously $3.99
A Field of Red

by Greg Enslen

---

1,078 5-star reviews! Ex-cop Frank Harper doesn't want to get involved. Harper is visiting the small Ohio town of Cooper's Mill, trying to reconnect with his estranged daughter and a grandson he's never met. But he finds the town gripped in fear-two young girls have gone missing. The police are coming up blank. But once Harper is drawn reluctantly into the investigation, he'll stop at nothing to find the girls. And he doesn't care who gets in the way.

---

FREE! Previously $7.99
ROMANCE

kindleunlimited

Hanna and the Hitman

by Honey Phillips

---

132 5-star reviews! An alien assassin. A forgotten human. A planet determined to claim them both. Since being kidnapped from Earth, Hanna has been treated as little more than a performing animal. Her latest indignity is being displayed in a cage in a seedy bar. When a massive alien warrior stops to examine her, she expects the worst. To her shock, the warrior frees her instead. Scared and alone, she doesn't hesitate to turn to him. But there are more surprises to come…

---

$0.99 Previously $3.99
kindleunlimited

Toucan Java

by Don Sutherland

---

Love, betrayal, adventure, and intrigue set among the islands, the coffee industry of Panama, and a passion for sailing. A story about growing up on the water surrounded by the magical world of sailing and following the unpredictable winds of life.

---

$0.99 Previously $2.99
Small-Town Secrets

by Margaret Watson

USA Today Bestselling Author

---

191 5-star reviews! Although she doesn't realize it, Kendall is drowning in secrets. About her husband Carter, who died in a car crash. About Gabe, who was driving the night Carter died. About her brother George's girlfriend. Gabe's return to Sturgeon Falls brings the secrets bubbling to the surface. Can Kendall and Gabe face the past and find forgiveness? Or will the secrets bury them?

---

FREE! Previously $3.99
FANTASY - EPIC

The Forging of Dawn

by Jacob Peppers

---

No armies march. No generals marshal their troops on some distant battlefield. Yet the people of Entarna are at war. And they are losing. The nightwalkers have returned, creatures that roam the darkness searching for anyone foolish or unfortunate enough to find themselves without light to protect them. And the people of Entarna carry lanterns and torches, wielding them as shields against the night's creatures. But sooner or later all lights fade…

---

FREE! Previously $0.99
FANTASY - URBAN/PARANORMAL

Frostbitten

by Heather Beck

---

Cedar Falls hasn't changed since Anastasia visited four years ago, with one exception—the presence of a mysterious boy named Frost. Despite warnings to stay away from Frost, Anastasia can't deny their attraction, and the more time they spend together, the deeper in love they fall. Unfortunately, Frost has a secret that is beyond Anastasia's wildest imagination, and she finds herself in the midst of a supernatural legend that has haunted Cedar Falls for years.

---

FREE! Previously $2.99
SCIENCE FICTION

Akropolis

by HC Edwards

---

Akropolis is a city at the end of times, a sanctuary where the brightest and best have been housed since the last Great War. A genome defect has afflicted the majority of the population and scientists are desperate to find a cure. In the meantime, man has found his own salvation in the form of the QUBIT, an android that is capable of prolonging life almost indefinitely, and yet what makes them human in the first place has been lost in the transition…

---

FREE! Previously $2.99
TEEN/YA

Dolphin Girl

by Shel Delisle

---

Jane wants the life of a dolphin. But these days her life is nothing like that. Between her mother's strict rules and the cliques at school, she feels strapped in a child-sized life vest. It's not until Jane gets a tattoo and befriends popular Sam Rojas, a star on the school's swim team, that her life feels freer. She begins to wonder: Is there a way to be myself and not be alone?

---

FREE! Previously $3.99
HORROR

Second Sight

by Jack Pierce

---

Detective Levin escaped the chaos of Norcastle ten years ago, but the nightmares never left him…The Norcastle Incident was the bloodiest massacre in human history. The entire population was annihilated in a matter of hours. No one knows why it happened, but it seems that anyone who travels to Norcastle…Goes insane. The SBI hopes solving the Norcastle case will stop the murders from spreading worldwide. Can Detective Levin solve the case before it's too late?

---

FREE! Previously $9.99
LITERARY

Fierce Grace

by Jess B. Moore

---

A fierce connection…Annabelle Dare is in a good place. She landed a sweet job, teaching at the quaint Fox River Elementary School. She has everything she needs: teaching music and sharing an apartment with her best friend. A simple life, she's convinced, is all she needs. Then she meets Asher Grace…

---

FREE! Previously $2.99
CHILDREN'S BOOKS

Gabby Makes a Friend

by Chris Elle Dove

---

Gabby is an energetic and curious puppy, who likes to find things. Your children will love following along, as Gabby discovers balls, socks, sticks, and even a toothbrush. One day, while she's out exploring, Gabby sees something move. The "smallish something" turns out to be Katie, a clever and inspiring caterpillar. Your kids will share in the delight as Gabby and Katie meet, and will understand why they become "the best of friends."

---

FREE! Previously $2.99
WOMEN'S FICTION

Happy Hour

by Anne Mitchell

---

What if your husband had an affair with a beautiful actress? What if you were blackmailed into impersonating someone else on primetime TV? What if your beloved twelve year old son suddenly disappeared? What if you fell hopelessly in love with someone you definitely shouldn't have fallen in love with? Could you ever be happy again?

---

FREE! Previously $3.99
CHRISTIAN/RELIGIOUS FICTION

My Field of Roses

by Aubrey Hancock

---

Steven and Sarah have lost their mother, Anne. She was only fifty-five years old and she was the most important person in their lives. Two weeks before her death, Anne gave Sarah a small box filled with family photos and other memorabilia. While going through the items, Steven and Sarah discover an unusual mystery from the past that must be solved…

---

FREE! Previously $4.99
BESTSELLERS

kindleunlimited

In an Instant

by Suzanne Redfearn

---

8,975 5-star reviews! Life is over in an instant for sixteen-year-old Finn Miller when a devastating car accident tumbles her and ten others over the side of a mountain. Suspended between worlds, she watches helplessly as those she loves struggle to survive. Impossible choices are made, decisions that leave the survivors tormented with grief and regret. Unable to let go, Finn keeps vigil as they struggle to reclaim their shattered lives…

---

$1.99 Previously $4.99
App: Kikaninchen

---

With this app, kids can explore the world of Kikaninchen. Together with Kikaninchen they go on exciting adventures and design their own animals in the farm-scenary, invent adventurous vehicles and try them out or watch their favorite programs from the TV program KiKANiNCHEN.

---

FREE!
© 2020 Digital Media Revolutions Corp. All rights reserved.