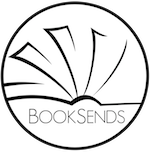 New Daily Bargain & Free Kindle Ebooks
Prices for the following books and apps are valid at the time of posting but can change at any time. Be sure to check product pages for current prices before purchasing.
This page is updated with the most recent deals by noon ET each day.
0
FREE BOOK OF THE DAY

The Legacy's Origin

by Dawn Brower

---

What makes a person a witch? For those living in sixteenth century Scotland the very word witch is terrifying.

---

FREE! Previously $0.99
BESTSELLERS

kindleunlimited

Darkness on the Fens

by Joy Ellis

---

Revellers are flocking into Greenborough for the yearly Dark Greenborough Festival, a three-day event celebrating local folklore, superstition and the darker side of life. What the public doesn't know is that there has been a warning sent to the police, saying that Greenborough will be a very dangerous place this year. The anonymous letter ends with the Latin phrase, Mors certa, hora incerta: Death is certain, the hour uncertain. DI Nikki Galena and her team soon discover this is no hoax, as people start dying from what appears to be alcoholic poisoning. Things rapidly escalate, and as the deaths get more horrific, Nikki realises they have a serial killer in their midst.

---

$2.99 Previously $7.99
FANTASY - EPIC

kindleunlimited

The Wizard's Daughter

by K.N. Lee

---

An orphan without a clan. A wolf-shifter prince without a mate. An enchanted world without a hero. The Crystal Keep has housed the Untainted since the great war with the dragon clans of the sky kingdoms. Nineteen-year-old Elle is special. Her mother was a wolf-shifter from a royal line, and her father was a wizard with fae blood. The monks and the magic of the Crystal Keep are all that protect her and the other girls from the outside world, and the magical races who live in chaos.

---

$2.99 Previously $4.99
Bloodlust

by Auryn Hadley

---

Amidst brutal warfare, belonging seems a trite concept. A pipe dream, the stuff of naive fairy tales. But not for Salryc Luxx. Private Luxx—Sal for short—is iliri, a member of a race surreptitiously dubbed "their kind" by humans and bred thousands of years ago to protect them. Humans consider them expendable, barely more than animals. Freaks. But in a karmic twist of fate, they're also one of mankind's most feared predators.

---

FREE! Previously $3.99
FANTASY - URBAN/PARANORMAL

A Darker Shade of Sorcery

by William Collins

---

Evan Umbra is the newest Venator to enter Veneseron, the school for demon hunters, only demons are the ones hunting him. A Venator is a wizard, a spy and a demon hunter rolled into one. They're taught how to wield their sorcery and enchanted weaponry by orcs, elfpires and aliens alike. Their missions range from battling monsters and saving countless lives in the multiple worlds, to wrangling killer unicorns and calming down drunken yetis. Being a Venator is perilous and every new mission could be their last.

---

$0.99 Previously $3.99
SCIENCE FICTION

kindleunlimited

Time Is Irreverent

by Marty Essen

---

What if you could make a change to history that would eliminate the Spanish Inquisition, American slavery, World War II, global warming, and an egomaniacal US president who thought he was smart enough to drop nuclear bombs here and there without negative consequences? What if that change also made the United States and 5 billion people poof from existence? Would you do it?

---

$0.99 Previously $4.99
Catastrophe

by Multiple Authors

---

Questa, Anja, and Orrox live in the Great Mountain Range. Despite the ice age, which had already endured 50 000 years, the fertile valleys yield an abundance of fruit, nuts, roots and starchy tubers, as well as small game for meat. Then the Super Volcano triggers world-wide Catastrophes. The local and ongoing effects cause personal disasters that affect each of the characters in the novel. No cataclysm, during the whole evolution of hominid and apelike species, was as big.

---

$1.99 Previously $4.49
HORROR

The Dark Game

by Jonathan Janz

---

Ten writers are selected for a summer-long writing retreat with the most celebrated and reclusive author in the world. Their host is the legendary Roderick Wells. Handsome, enigmatic, and fiendishly talented, Wells promises to teach his pupils about writing, about magic, about the untapped potential that each of them possesses. Most of all, he plans to teach them about the darkness in their hearts.

---

$0.99 Previously $7.09
The Sorrows

by Jonathan Janz

---

The Sorrows, an island off the coast of northern California, and its castle have been uninhabited since a series of gruesome murders in 1925. But its owner needs money, so he allows film composers Ben and Eddie and a couple of their female friends to stay a month in Castle Blackwood. Eddie is certain a haunted castle is just the setting Ben needs to find inspiration for a horror film. But what they find is more horrific than any movie. Something is waiting for them in the castle. A malevolent being has been trapped for nearly a century. And he's ready to feed.

---

$0.99 Previously $6.97
HISTORICAL

Sons of the Sphinx

by Cheryl Carpinello

---

"I don't see dead people. I hear them. I talk to them. Boy, you should try that. Talk about people looking at you like you've got two heads. That will do it."
Travel back to 1330 BC Egypt—When15-year-old Rosa agrees to help the ghost of King Tut find his lostqueen Hesena, she doesn't count on falling for him. Once back in Ancient Egypt, Rosa discovers that finding Hesena is not all she must do and is not as easy as she thought it would be, even though she carries part of that lost queen in her soul. She must also keep out of the reach of the living Horemheb—who crosses mortal boundaries using Seth's evilmagic—if she is to stay alive to make it back home.

---

$1.99 Previously $2.99
LITERARY

kindleunlimited

The Madness of Grief

by Panayotis Cacoyannis

---

July 1969. While men are walking on the moon, life in London for sixteen-year-old Jane takes unexpected turns. On the point of falling in love with her best friend Karl, she discovers that there's more to her father's spectacular girlfriend than at first meets the eye. In the sweltering heat of a fast-moving evening, other revelations quickly follow, reconciling Jane with her father but also reopening wounds from the past, laying bare raw emotions kept suppressed for too long.

---

$0.99 Previously $2.99
CHRISTIAN/RELIGIOUS FICTION

Only Her Heart

by Lyn Cote

---

What will it take for a clueless computer genius to notice the loving woman at the desk beside him? Caring, hardworking, Annie Petrov's about to quit the job she loves. Why? From day one she's been in love with Jack Lasater, her computer-genius boss who—grasps intricate code and computer security but never understands people. Five years of being valued only as the executive assistant who makes his life easier is no longer enough for Annie. If she goes now, she can leave with her pride intact.

---

$0.99 Previously $2.99
Revitalize

by Carole Brewer

---

Get ready to renew your trust in God, identify the spiritual entanglers in your life, and rediscover who you are in Christ. In this six-week devotional, Carole Brewer shares her love for God and knowledge of His word with humor, heart-warming personal experiences, and soul searching questions to ponder.

---

FREE! Previously $5.99
MYSTERIES/THRILLERS

kindleunlimited

Creation of Madness

by Linda B. Myers

---

Oregon 1989. Dr. Covington is the newest nutcracker at a desert town's community mental health department. Her caseload includes the gently weird as well as genuinely damaged people who cling to her as their last hope. One client is so traumatized he suffers what was then called Multiple Personality Disorder. Through him, Laura discovers a desert cult run by a monster who shatters children's minds into vivid—and deadly—personalities. Is it real or imagined?

---

$0.99 Previously $3.99
The Toy Thief

by D.W. Gillespie

---

There's something in Jack's past that she doesn't want to face, an evil presence that forever changed the trajectory of her family. It all began when The Toy Thief appeared, a being drawn by goodness and innocence, eager to feed on everything Jack holds dear. What began as a mystery spirals out of control when her brother, Andy, is taken away in the night, and Jack must venture into the dark place where the toys go to get him back. But even if she finds him, will he ever be the same?

---

$0.99 Previously $7.15
kindleunlimited

Kill 'em All

by Ryan Green

---

In 1902, at the age of 11, Carl Panzram broke into a neighbour's home and stole some apples, a pie, and a revolver. As a frequent troublemaker, the court decided to make an example of him and placed him into the care of the Minnesota State Reform School. During his two-year detention, Carl was repeatedly beaten, tortured, humiliated and raped by the school staff.

---

$0.99 Previously $3.99
Spooky Business

by Addison Creek

---

Jane Garbo returns home to Shimmerfield, only to discover chaos: the haunted house is populated by real vampires, ghosts, and skeletons. In other words, the place is exactly how she left it. Jane Garbo has tried to live a normal life, but given that she's a witch, that just isn't possible. Her family runs a world-famous haunted house in an old mansion in Maine, and when Jane runs out of options she moves back home.

---

FREE! Previously $0.99
ROMANCE

kindleunlimited

My Accidental Marriage

by Rachel Taylor

---

She was supposed to be the matchmaker, not the bride. Katie Killian decides to turn her love of matchmaking into a career after she gets the brilliant idea to start a service to help the lonely women of Sweet Bay find husbands. But when a meeting with her first client goes awry, she suddenly finds herself legally contracted to marry hard-nosed businessman Max Travers. Max needs a wife if he doesn't want to lose his claim of the family bridal business and insists Katie fulfills her commitment, but Katie has some demands of her own.

---

$0.99 Previously $2.99
Georgette Brown Boxset

by Em Brown writing as Georgette Brown

---

Regency Romances—as hot as they come. Indulge in a world of passion and romance with headstrong heroines and rakish noblemen. This boxset of eight stories will give you hours and hours of steamy hot reading.

---

$0.99 Previously $9.99
Alpha SEALs Box Set 1-3

by Makenna Jameison

---

She needs his protection as much as she needs his heart. Attorney Rebecca Mayes has already endured more than her share of tragedy. After her husband was killed in an accident, she'd do anything to shield herself from more heartache. Her success in the courtroom has not come without costs though. The disgruntled ex-husband of a client is seeking revenge—and his sights are set on Rebecca.

---

$0.99 Previously $5.99
Breathless in Love

by Bella Andre & Jennifer Skully

---

Meet the Maverick Billionaires: sexy, self-made men from the wrong side of town who survived hell together and now have everything they ever wanted. But when each Maverick falls head-over-heels for an incredible woman he never saw coming, he will soon find that true love is the only thing he ever really needed.

---

FREE! Previously $4.99
TEEN/YA

The Six and the Crystals of Ialana

by Katlynn Brooke

---

Six powerful teens. A shared nightmare. One last chance to save humanity. Jarah wants far more than his village can offer. But being forced to march to the realm's capital wasn't what he had in mind. Tormented by a strange dream, he's shocked to learn that two of his fellow conscripts share the same haunting vision.

---

FREE! Previously $0.99
ACTION/ADVENTURE

Isle of Wysteria

by Aaron Lee Yeager

---

The four seasons live inside us all. Summer is the season of friendship, when we reach out and forge connections with those around us, bonds of fellowship that protect and enrich our lives. Athel and Alder are deeply in love, newly married, and all Athel wants to do is live out the life she has always dreamed about; sailing the skies, discovering new places, meeting new people, and sampling foreign delicacies. But the world won't allow it, war has come to Aetria.

---

FREE! Previously $2.99
NONFICTION

Seed, Grow, Love, Write

by John Markowski

---

Are you still searching for your passion? Are you seeking fulfillment in your life but aren't sure where to turn next? Seed, Grow, Love, Write is part memoir, part self help and part hilarious jaunt through one man's life and will leave every reader laughing, crying and as author John Markowski concludes each short story: "chewing" on something different. An opportunity for the reader to feel inspired and to self-reflect on their own lives.

---

FREE! Previously $3.99
WOMEN'S FICTION

Fierce Grace

by Jess B. Moore

---

A fierce connection. Annabelle Dare is in a good place. She landed a sweet job, teaching at the quaint Fox River Elementary School. She has everything she needs: teaching music and sharing an apartment with her best friend. A simple life, she's convinced, is all she needs. Asher Grace knows who he is and what he has to offer. Nothing. A poor boy from the wrong side of town, steel worker, with too much weight on his shoulders as he is trying to hold his family together. Best choice is avoiding too-sweet-for-her-own-good Annabelle at all costs.

---

FREE! Previously $2.99
CHILDREN'S BOOKS

Crickets for Kiwann

by Max Ring & Bonnie Ring

---

Kiwann is a chameleon in need of a friend. She spends her days in a terrarium eating bugs and veggies. One day she hears beautiful music and is shocked to find a cricket playing a violin.

---

FREE! Previously $0.99
© 2019 Digital Media Revolutions Corp. All rights reserved.