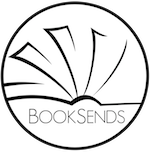 New Daily Bargain & Free Kindle Ebooks
Prices for the following books and apps are valid at the time of posting but can change at any time. Be sure to check product pages for current prices before purchasing.
This page is updated with the most recent deals by noon ET each day.
0
FREE BOOK OF THE DAY

Deadly Pursuit

by Ann Christopher

---

Special Agent Jackson Parker does what it takes to keep vermin off the streets and our kids safe from drugs. But now the most vicious sociopath he ever brought to justice wants him dead.

---

FREE! Previously $4.99
The Cold Trail

by J.C. Fields

---

With the help of his friend, JR Diminski, retired FBI profiler Sean Kruger rescues a female graduate student after she is kidnapped from the university campus where he teaches.

---

FREE! Previously $4.99
Man Killer

by Wes Henson

---

Ty Morgan has only one goal in his life. He wants vengeance for his dead family. He wants to see the outlaw Nick Preston truly suffer.

---

FREE! Previously $2.99
FANTASY - URBAN/PARANORMAL

The Choice

by James Alexander

---

Fifteen-year-old Jared must kill an innocent old man to complete his gang initiation, but instead of shooting, he drops the gun. He may have saved the old man's life only to lose his own. When Jared refuses to kill for his gang, they beat him nearly to death. Comatose, his world splits in two. In one, Jared battles to wake from unconsciousness. In the other, he becomes a ruthless gang member known as J-Rock. After three years in darkness, Jared finally opens his eyes, and is bombarded by visions of the horrible crimes J-Rock is committing in a parallel world.

---

$0.99 Previously $5.99
SCIENCE FICTION

kindleunlimited

Talon the Slayer

by A. A. Warren

---

A warrior without a past is the galaxy's only hope for a future. Talon is a man without a past. A slave, a gladiator. His only memories are a lifetime of bloody combat in the arena. But when a chance encounter with a seductive alien sorceress plunges him into an intergalactic war, he finds himself fighting for the ultimate prize…his freedom.
As Talon and a rag-tag crew of allies embark on a vital mission for an exiled prince, they are pursued by an ancient warlord who has unleashed the most destructive force in the galaxy. The key to stopping it? Talon's lost memories.

---

$0.99 Previously $2.99
TEEN/YA

You Gotta Have Heart

by Bruce Bernstein

---

Life keeps knocking Alan down. Can he find the courage to get back up? If you like scrappy underdogs, martial arts and tales of overcoming adversity, then you'll love this gritty story about a biracial orphan growing up in New York City. An inspiring, moving and unforgettable story for young fans of martial arts.

---

$0.99 Previously $4.99
ACTION/ADVENTURE

The New World

by Andy Skrzynski

---

On the verge of winter in 2105, a vicious attack soaks a pasture with blood and crushes Ukkiville's serenity. Ominous premonitions haunt Hoot while similar dangers surge across Old North America. Tormented by nightmares, the courageous young warrior recruits her friends to join her and hunt the demon of her dreams. Before long, they encounter a beast far more ferocious than any discovered before.

---

FREE! Previously $2.99
NONFICTION

There Are Worse Things I Could Do

by Adrienne Barbeau

---

Twelve-year-old Barbeau entrusted her journal with a secret: she must become an actress. She set out with single-minded determination, succeeding on the strengths of an unsurpassed work ethic and discipline, unshakable commitment to the truth of her characters, a soul-stirring voice, a preternaturally perfect beauty, and her bawdy sense of humor.

---

FREE! Previously $4.99
CHRISTIAN/RELIGIOUS FICTION

kindleunlimited

'I Choose You' Collection

by Multiple Authors

---

When tragedy hits, Carol struggles to forge a new life. She finds a friend in her cousin Millie as she puts the pieces of her shattered life back together. Frank, a local pastor, is everything she would look for in a spouse. If she were looking. But she discovers that Millie has set her hopes on becoming the pastor's wife. Aunt Penny's outrageous attempts to ensure that Millie wins Frank's heart might destroy any chance she has at a happy future. Can love find a way to break through?

---

$0.99 Previously $4.99
MYSTERIES/THRILLERS

kindleunlimited

We Have Lost the Coffee

by Paul Mathews

---

London, 2045. Three months into the Coffee Wars and Britain's caffeine supplies are at critical levels. Brits are drinking even more tea than usual, keeping a stiff upper lip and praying for an end to it all. A secret Government coffee stockpile could save the day…but then mysteriously disappears overnight. One man is asked to unravel the missing-coffee mystery. His name is Pond. Howie Pond. And he's in desperate need of a triple espresso. Meanwhile, his journalist wife, Britt, is hunting royal fugitive Emma Windsor on the streets of the capital.

---

$0.99 Previously $4.99
Familiar Territory

by Sam Cheever

---

Can she live with herself if her freedom ends up costing her family their lives? For centuries her family has worn the badge of Familiar proudly, serving a long line of powerful Witches and becoming as formidable as the ones they served. But L.A. doesn't believe she needs a Familiar alliance to be strong. Until people she cares about begin disappearing…turning up dead.

---

$0.99 Previously $3.99
Greed

by C.M. Sutter

---

Washburn County Deputy Amber Monroe is following in the footsteps of her sister, Jade. She devours everything she can during her detective training in hopes of being promoted soon. When two men are discovered on the outskirts of North Bend, each with a bullet to the head, Amber's team, led by Lieutenant Jack Steele, hits the highway in search of a killer. She doesn't get far before the entire case turns upside down.

---

FREE! Previously $4.99
ROMANCE

kindleunlimited

Deadly Secrets

by Abby James

---

To survive she must become a weapon. Redistributed. Alone. Hunted. Stripped from her family, Malachi is forced to live a life she did not choose in a city built on lies and betrayal. But the secrets of her past are rising up to kill her. She must be stronger than she's ever been and learn fast if she hopes to survive. Death is in Sargon's dreams. And war in his future. Many wish to betray him, more wish to destroy him. He trusts only his closest friends. With a dark future, he and his friends must make a decision that will change them forever.

---

$0.99 Previously $4.99
kindleunlimited

Be Mine Forever

by Lexy Parker

---

I should have taken off my ring before I asked her out. I'm a military man, or was. I should have known better than that. It gave her the wrong impression. It would to any woman. Being a single father and losing my wife has left me wanting to pull back from love. But this new girl at the flower shop, Cupid's Arrow, has me feeling things I didn't know I'd ever feel again. It's Valentine's Day, and I want this girl to be mine. Forever.

---

$0.99 Previously $2.99
Until Now

by Cristin Cooper

---

Sixteen year-old Bridget Larson was no stranger to heartbreak. When she found herself pregnant and alone, a flashing neon sign changed her fate. Bridget discovered the love and belonging she craved in strangers at a fifties style diner. Twenty-four-year-old Billy Hall struggled with his own grief. He was wandering Europe in search of his purpose in life when he received a call that would leave him saddled with his family's diner. It was a noose around his neck until a pregnant teenager stumbled in hungry and scared. Inexplicably drawn to the girl, he had no idea the purpose he traveled the world to find was simply waiting for him to come home.

---

FREE! Previously $2.99
Can't Help Falling

by Multiple Authors

---

Cupid's working overtime in the unlikely venue of N.O. Drugs, where plus-sized beauty Ciana Jambon works with dread-locked pharmacy student Lennon Israel, who's so handsome, so meticulous he just has to be gay. But she can't help herself—she's got the crush of the century. Unbeknownst to her, Lennon's carrying his own torch. What woman can resist a knight in shining armor? This box set includes five love stories adorned with unexpected twists.

---

FREE! Previously $8.99
EROTIC ROMANCE

kindleunlimited

Cupid Cowboys

by Em Petrova

---

She has more than heart-shaped cakes on her mind this Valentine's Day. And they can't quit thinking about her heart-shaped buns. LeeLee has a secret—she has two lovers. Or at least she does in her very dirty fantasies about Jared and Brock, two of the sexiest men ever to walk the Boot Knockers Ranch. Each time one of them—or both—walk into her kitchen, she has the urge to tear off her chef's apron and paint her entire body with whipped cream.

---

$0.99 Previously $2.99
FANTASY - EPIC

Rhuna

by Barbara Underwood

---

Some years have passed since Rhuna helped to defeat the Dark Master in her new home of Atlán, and now Rhuna has a teenage daughter who accompanies her on an assignment in Ancient Egypt to investigate some disturbing reports. She soon discovers an astonishing underground network of the Dark Master's followers and is confronted with enormous challenges that could drastically change her entire life and everything she has ever believed in.

---

FREE! Previously $1.99
HORROR

I Died Yesterday

by Andy Graham

---

Revenge. Respect. Regret. Sometimes doing the 'right' thing brings out the wrong in people. I Died Yesterday—A evening with an old friend becomes a morning after that lasts for ever. Chopper—A young man's pursuit of his dream unearths a nightmare. A Decision at Dusk—If you could bring someone back from the dead, would you use the power to help or hurt?

---

FREE! Previously $2.99
HISTORICAL

The Forgotten Painting

by Gabriel Farago

---

When celebrated author Jack Rogan stumbles upon a hidden diary, he can't resist investigating. Honouring the last wish of a dying friend, he is irresistibly drawn into a web of intriguing clues, hinting at a long forgotten treasure. Joining forces with Cecilia Crawford, a glamorous New York journalist, and Tristan, a remarkable boy with psychic powers, Jack soon finds himself on a precarious journey of discovery, exposing dark secrets from a distant, violent time.

---

FREE! Previously $2.99
LITERARY

The Lies We Tell

by Brittany Butler

---

Natalie Conner is a self-proclaimed liar who is used to doing what she wants. There's only one problem: the truth always comes to light. When issues arise in her new life, she finds herself back at square one and the web of lies she clings to are unveiling before her. With her life now revolving around the past, she has a choice to make. However, for Natalie, when her life starts to spiral out of control, a new life and a new web of lies have never sounded so good.

---

FREE! Previously $0.99
CHILDREN'S BOOKS

Because I Wanted to Play with You

by Tamiko Pettee

---

Jake Hedgehog is a boy who loves to play with his friends. He becomes sad and lonely when he discovers that his best friend, Sam is more interested in his phone than in playing with him. Jake takes desperate measures to remedy the situation and ends up jeopardizing their friendship.

---

FREE! Previously $4.99
WOMEN'S FICTION

What About Us?

by Jacqui Henderson

---

"When you said you could love me Grace, did you mean it? Could you love me enough to trust me? Could you love me enough to give up everything you've ever known, to take my hand and just step off this world, if it was the only way we could be together? Think carefully Grace. Could you?" Of course she'd said yes. How could she not? Waiting for him at her favourite cafe in Paris in 1912, she doesn't regret a thing, but she doesn't know if he'll be able to come back for her. It's a gamble, but it's all she's got.

---

FREE! Previously $2.99
BESTSELLERS

kindleunlimited

Night Train to Rigel

by Timothy Zahn

---

The universe is a dangerous place, a fact violently brought home to Frank Compton for perhaps the thousandth time when a stranger delivering a message dies right in front of him. An operative for Western Alliance Intelligence until his whistle-blowing activities got him fired, Compton is now being sought out by the Spiders, the robotic alien beings responsible for the upkeep and operation of the Quadrail transportation system, which connects the galaxy's twelve inhabited empires.

---

$1.99 Previously $5.99
© 2019 Digital Media Revolutions Corp. All rights reserved.