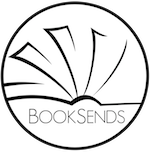 New Daily Bargain & Free Kindle Ebooks
Prices for the following books and apps are valid at the time of posting but can change at any time. Be sure to check product pages for current prices before purchasing.
This page is updated with the most recent deals by noon ET each day.
0
FREE BOOK OF THE DAY

The Rescued Heart

by Tierney James

---

Fawn Trunbough returns home in hopes of putting her life back together. She finds Garrett Horton, the devil in blue jeans who drove her away ten years earlier, waiting to pick up where they left off.

---

FREE! Previously $3.99
Anything But His Soul

by Moshe (Mjetek) Bomberg

---

A young boy's world falls apart. He can trust no one and does not know what his tomorrow holds or if he will live to see it.

---

FREE! Previously $3.99
Bluewater Thrillers 1-3

by Charles Dougherty

---

They're all trying to find Dani, who's gone missing while hitching rides on yachts in the Caribbean. Dani's carrying a huge chip on her shoulder as she teams up with a new friend, Liz Chirac.

---

FREE! Previously $9.99
FANTASY - EPIC

Dreamwalker

by J.A. Culican & Tanya Dawson

---

She's dreamed of being a great warrior. Instead, she becomes her world's worst nightmare. Aria is living the life of a healer, a position that's been forced on her to keep her away from her dreamwalker abilities and her true desire of being a warrior. But there's one dream that refuses to leave her alone- a man in a barren landscape of sand and rocks and ur'gel, deadly creatures designed for war.

---

$0.99 Previously $2.99
A Door of Shadow and Breath

by Tim Sabados

---

A shadow vanishes and a breath fades. What lies behind a locked door will change everything. A lonely dirt road. A locked metal door out of place. Something or someone has to be behind it. Is it the help Anton needs? Or is it something more ominous?

---

$0.99 Previously $2.99
FANTASY - URBAN/PARANORMAL

Mischief and Magic

by Multiple Authors

---

Fall in love amidst the twilight between worlds. Brave the evil and embrace the happily ever after with this limited edition collection of enchanting paranormal romances. Dance beneath the glow of the full moon with sensual shifters and stalk the dark corners of the night with sinful vampires. Revel in the pursuit as the hunter becomes the hunted, and shadows make the supernatural tremble.

---

FREE! Previously $2.99
SCIENCE FICTION

kindleunlimited

The Curse

by Mark Gillespie

---

Who Can Defy The Curse? It's been thirty years since the End War destroyed civilization as we know it. Now a terrible curse hangs over the survivors, one that's pushing them towards a slow and painful extinction. Unless. A group of women, known as 'The Complex', have banded together to rebuild and survive in the heart of New York. Despite the odds, these women aren't going down without a fight. Organized and resourceful, they've set out to rebuild the human race no matter what the cost.

---

$0.99 Previously $3.99
HORROR

The Spitting Post

by Jason R. Barden

---

Vincent Carpenter's life is a wreck. He has given up his dreams. He has lost his job after an economic disaster. His ten-year marriage is crumbling. Then he awakens in a maniacal land of frighteningly vivid realism with skull trees, glowing forests, ravenous beasts, and other psychologically haunting adversity. While traveling through this demented unearthly world, he has a chance encounter with a beautiful maiden dressed in green; before he can start a conversation, she disappears into the unknown.

---

$0.99 Previously $4.99
ACTION/ADVENTURE

kindleunlimited

A Cowboy's Honor

by Joseph Powell

---

You can't escape your past, but you can fight for justice. Rex Wallace just sold his ranch. He's tired of living in the place where his wife and son were murdered.
All he wants is a fresh start, as the sheriff in a new town. But cowboys just can't just start over. Especially…now…that the man responsible for killing his wife and son is free.

---

$0.99 Previously $3.99
HISTORICAL

The Art of Love

by A.B. Michaels

---

After digging a fortune from the frozen fields of the Klondike, August Wolff heads south to the "Golden City" of San Francisco, hoping to start over and put the unsolved loss of his wife and daughter behind him. The turn of the twentieth century brings him even more success, but the distractions of a place some call the new Sodom and Gomorrah can't fill the gaping hole in his life. Amelia Starling is a wildly talented artist caught in the straightjacket of Old New York society. Making a heart-breaking decision, she moves to San Francisco to further her career, all the while living with the pain of a sacrifice no woman should ever have to make.

---

$0.99 Previously $4.99
LITERARY

The Pool Boy's Beatitude

by DJ Swykert

---

This book convincingly portrays a life of romance, addiction, and entropy, filled with the temptations of drink, drugs, and sex, broken with the miseries of ruined relationships, and balanced on the needle of false hope. Somehow through it, all the story is hopeful, positive, humorous and oddly enticing. The question is not so much will Jack survive as how will he survive, because surely, behind all this science, there has to be a truth worth living for.

---

$0.99 Previously $2.99
kindleunlimited

Didn't Get Frazzled

by David Z Hirsch

---

Medical student Seth faces escalating stress and gallows humor as he struggles with the collapse of his romantic relationships and preconceived notions of what it means to be a doctor. Seth encounters a student so arrogant he boasts that he'll eat any cadaver part he can't name, an instructor so dedicated she tests the student's ability to perform a gynecological exam on herself, and a woman so captivating that Seth will do whatever it takes to make her laugh

---

$0.99 Previously $3.99
CHILDREN'S BOOKS

kindleunlimited

Mother's Day with Snowman Paul

by Yossi Lapid & Joanna Pasek

---

A delightful tribute to all the fantastic mothers on earth! Snowman Paul knows that Dan has the best mom around—but can Dan find a way to show her how he feels? A heartwarming and beautifully illustrated children's tale perfect for Mother's Day! This love-affirming volume celebrates the nurturing instinct we all need. Gorgeous watercolor illustrations are perfectly matched with rhyming text showing the timeless love between a parent and her child.

---

$0.99 Previously $2.99
CHRISTIAN/RELIGIOUS FICTION

kindleunlimited

Blind Date with a Billionaire Biker

by Evangeline Kelly

---

Dex Mitchell was the heir to a billionaire manufacturing empire, but to step up to his rightful place in the business, he would have to embrace a relationship with the father who abandoned him…and that would never happen. Brought up in an ultra-conservative home, Tirzah Olsson lived a sheltered life. Her parents had one goal: marry her off to a respectable man from their church, but Tirzah longed for real love and the freedom to make her own decisions.

---

$0.99 Previously $2.99
MYSTERIES/THRILLERS

kindleunlimited

Keeping Secrets

by Deborah Hawkins

---

For thirty years, Brendan Murphy has done the impossible. He has kept his client, Professor Edward Wynne Carter, III, alive on Virginia's Death Row. Brendan knows Ed did not kill his pregnant wife in the fall of 1983. But now Ed's execution date has been set. Thirty years ago, when she was just out of law school, McKenzie Fitzgerald, interviewed Ed's alibi witness. But she forgot to turn on the tape recorder. The next day, the witness vanished. McKenzie convinced herself that Ed was guilty and lied to cover up her mistake.
.

---

$0.99 Previously $2.99
kindleunlimited

The Twisted Road Ahead

by John D. Ottini

---

Our journey through life rarely follows a straight and narrow path. The road is filled with unexpected twists and turns and sometimes things are not as they seem. In The Twisted Road Ahead, John D. Ottini leads us on an excursion through eight suspenseful tales, each filled with joy, heartache, mystery, intrigue and a pinch of humor.

---

$0.99 Previously $2.99
The Path of Silence

by Edita A. Petrick

---

Meg Stanton rides a desk in the cold case unit with the Baltimore PD. Her day starts like any other—with parent-child struggles, a dire need for a large coffee and a partner who is a conglomerate of neuroses. However, it ends like no other day…with a dead body on the hood of her partner's car that signals a beginning of a strange journey of self-destructing bodies, all fitted with pacemakers that make them vulnerable to the killer.

---

$0.99 Previously $2.99
The Grand Tour

by Michaela Thompson

---

Florida transplant Georgia Lee Maxwell doesn't take to Paris at first, despite the fact that she's at least leaving a no-good man and a hated job as a society editor. Now she's a Paris correspondent, thank you very much—a dream come true for any journalist. There's just a slight down side—she arrives in freezing rain, gets caught in a traffic jam caused by a bomb scare, and hates her apartment; but the real Bonjour is finding herself face down on a museum floor during a robbery. Three terrifying masked gunmen shoot the unfortunate security guard and make off with only a mirror. Does it have some prophetic ability?

---

FREE! Previously $6.99
Beach Traffic

by Judith Lucci

---

Graduate student Kat Benson was excited about seeing her college boyfriend, Liam Cross, at their Tulane University reunion on the Outer Banks of North Carolina. Kat's childhood friend, Heidi is looking for great sex and a fantastic weekend hookup. But, things turned bad quickly when they learn a friend of theirs had been brutally attacked. Federal and local law enforcement officials are concerned about a vicious murder on the beach and the disappearance of five women.

---

FREE! Previously $4.99
ROMANCE

kindleunlimited

Accidental Kiss

by Mia Ford

---

We had two choices: live a lie forever or get killed. Beautiful, fun loving, intelligent, kind, sexy. My son's play school teacher. The only woman who stole my heart after my wife's death, and also, the woman who doesn't know my biggest secret.

---

$0.99 Previously $3.99
Welcome to the Dark Side

by Giana Darling

---

I was a good girl. I ate my vegetables, volunteered at the local autism centre and sat in the front pew of church every Sunday. Then, I got cancer. What the hell kind of reward was that for a boring life well lived? I was a seventeen-year-old paradigm of virtue and I was tired of it. So, when I finally ran into the man I'd been writing to since he saved my life as a little girl and he offered to show me the dark side of life before I left it for good, I said yes.

---

$0.99 Previously $3.99
A Knight to Remember

by Cynthia Luhrs

---

Fall through time…Vacation to England. Check. Haunting castle ruins. Check. Proper English lord for a boyfriend. Well, almost check. Be careful what you wish for…Lucy's supposedly perfect boyfriend attempted to murder her during a visit to Blackford Castle. Falling through time to 1300s medieval England, she lands in a tangled heap at the feet of a tarnished grumpy knight with secrets of his own and no time to spare for a crazy damsel in distress.

---

FREE! Previously $3.99
EROTIC ROMANCE

The X-Club

by Anna Zaires

---

A young journalist. An alien sex club. A Krinar who won't take no for an answer. Amy Myers is tired of writing fluff. She wants to work on serious assignments—and what better way to prove herself than to uncover something new about the mysterious Krinar, the aliens who took over the Earth just two years earlier? But when she meets Vair, the dark and sexy owner of a Manhattan x-club, she may get more than she bargained for.

---

FREE! Previously $2.99
BESTSELLERS

Botanicaust

by Tam Linsey

---

Dr. Tula Macoby is a proud member of the Haldanian Protectorate, a compound built by those who believe humanity must embrace the technology that caused the apocalypse. Bio-engineered with photosynthetic skin, their mission is to eliminate the cannibalism ruling the world outside the safety of its walls, one conversion at a time. But when a prisoner who is obviously not a cannibal refuses to be genetically modified, it changes everything.

---

$0.99 Previously $4.99
TEEN/YA

Neverland

by Anna Katmore

---

Although Angelina McFarland loves reading fairytales, she never dreamed of falling right into one. Literally! But who is this flying boy who saved her? And why doesn't he want to grow up? Desperately trying to find a way off this cursed island, Angelina runs into a ruthless pirate. Hook captures her and keeps her trapped on the Jolly Roger to lure the flying boy out of his hiding.

---

FREE! Previously $0.99
NONFICTION

Indispensable

by Alex Barker

---

Become the Indispensable pharmacist the best companies fight over. Indispensable is your guide to creating confidence in a career path full of exciting opportunities.
One with less anxiety, stress, and burnout from your work. It is the secret to a fulfilling and Indispensable career where you don't need to work so hard to find your next job.

---

FREE! Previously $0.99
WOMEN'S FICTION

Every Secret Thing

by Ann Tatlock

---

When Elizabeth Gunnar accepts a teaching position at the preparatory school she attended as a girl, she revisits ghosts of the past and old self-doubts. But she is returning to more than a place—to memories, mysteries, and an old love. Once there, she meets unexpected challenges—and challenging new people…And she is reminded of the faith that first captured her there in what she called her "moments of being."

---

FREE! Previously $2.99
© 2019 Digital Media Revolutions Corp. All rights reserved.