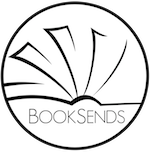 New Daily Bargain & Free Kindle Ebooks
Prices for the following books and apps are valid at the time of posting but can change at any time. Be sure to check product pages for current prices before purchasing.
This page is updated with the most recent deals by noon ET each day.
FREE BOOK OF THE DAY

Rebecca Schwartz Mysteries 1-3

by Julie Smith

---

Funny, lively lawyer Rebecca Schwartz is a perennial favorite among cozy readers who can't get enough of smart-mouthed women sleuths.

---

FREE! Previously $6.99
Scattered Rays of Light

by Multiple Authors

---

One big family. Immediate danger of destruction. Tiny rays of hope. The quiet life of the family was disrupted abruptly when Nazi Germany invaded Poland.

---

FREE! Previously $3.99
BESTSELLERS

Rogue Elements

by Dan Alatorre

---

After completing the biggest case of his career, private detective Hank DeShear returns home to start treatment for a disabling genetic condition that could end his life, but he learns his partner on the prior case has just been murdered. Was he wrong to conclude the secretive killer known as The Greyhound had declared a truce? Or have disciples of The Greyhound surfaced to carry on with the murders?

---

FREE! Previously $4.99
FANTASY - URBAN/PARANORMAL

Fallen Reign

by Nazri Noor

---

Half human, half angel, 100% pissed off. Mason Albrecht's life changed the day the angels tried to kill him. As the son of a fallen angel king, Mason is an abomination, one who can command the Vestments, divine arms and armor summoned from heaven's own arsenals. And everybody wants a piece: death witches, demon princes, even deities of ancient myth.

---

$2.99 Previously $2.99
Dead Stream Curse

by J.R. Erickson

---

Murder is not a secret if the dead can tell. Deep in the forest, far back on Spellway Road, sits a long forgotten mansion. The curtains billow despite the still day, and in the dark, shadowy rooms lies a secret kept under lock and key for two decades. The cursed; however, do not simply stay dead and buried.

---

$0.99 Previously $3.99
The Message in the Painted Rock

by Tom Blanton

---

"Arthur, is that what I think it is?" she gasped. Summer vacation for Arthur and Marya takes a very strange turn when a weird old man with a long white beard draws the two friends into an ancient mystery that they must solve in order to recover a magical artifact from the distant past. They soon learn that they are not the only ones who seek this relic; closing in on them are powerful evil forces that will stop at nothing to get their hands on it. With help from some very unlikely sources, Arthur and Marya unravel clues that lead them to their goal, only to discover that it is protected by creatures they never imagined.

---

$0.99 Previously $4.99
Northern Knights

by Todd Matthews

---

The world's most powerful empire wants him dead……yet how far will the desire to achieve liberty push a brash college senior? Cain Riscattare just wanted to return to school, play ball, and enhance his element control ability—never suspecting a military draft will derail his plans. Faced with the prospect of getting shipped off to fight a needless war under the imperial banner, Cain and his small group of friends resist, sparking a colonial uprising not seen in two decades.

---

FREE! Previously $0.99
Billy Blacksmith

by Ben Ireland

---

Billy has spent his whole life keeping his head down in school and trying to survive the endless parade of foster homes. When a three hundred pound spider emerges from under his bed intent on drinking his blood, Billy discovers he is the main player in an ancient war between demons and humans. With his best friends Ash-Lea and Greyson, and a reformed demon as his ally, Billy prepares to face an invasion of demonic spiders and the General that leads them.

---

FREE! Previously $4.99
SCIENCE FICTION

Mimic and the Space Engineer Omnibus

by James David Victor

---

An aspiring space engineer, a shape-shifting alien, and the quest to save a new alien race. Higgens has the best job in the galaxy. Except for the fact that he's technically a janitor on a galactic mining vessel. When he discovers an unknown alien species, his world gets turned upside down. He will have to find unlikely allies if he is going to save his new friend and help her build a new home.

---

$0.99 Previously $3.99
LITERARY

The 410 Club

by Victor Loun

---

Jasper Bartlett is your typical adolescent in 1970's Colorado trying to fit in with the teenagers and adults around him. This conundrum is compounded by grief over his dead mother and an absentee, intoxicated father. Yet once he is invited to vacation with his grandparents, Pop and Mimi, in their Maryland farmhouse, his life changes dramatically. Here he is introduced to frog gigging, guns, Christianity and girls. However, unsettling relationships with friends, family, and even his trusted preacher soon begin to ignite and then consume Jasper's precarious vulnerability and worldview.

---

$0.99 Previously $6.99
NONFICTION

The School Choice Roadmap

by Andrew Campanella

---

You want your children to benefit from a great education. But every student is unique. One type of school might be a great fit for your neighbor's child, but it might not work for your son or daughter. Across the country, many parents today have more choices for their children's education than ever before. This first-of-its-kind book offers a practical, jargon-free overview of school choice policies, from public school open enrollment to private school scholarships and more. It breaks down the similarities and differences between traditional public schools, public charter schools, public magnet schools, online public schools, private schools, and homeschooling.

---

$2.99 Previously $9.99
Mindset Makeover

by Som Bathla

---

Do you often wonder how a few people do the seemingly impossible things while most of others struggle to just go through every day life? What if you could harness the full potential of your mind and reach your goals faster by mindset switch. Imagine thinking like a genius and acting like top-performers in your chosen field and achieving the life of your dreams.

---

$0.99 Previously $3.99
MYSTERIES/THRILLERS

A Broken Life

by Jan Christensen

---

While in the middle of investigating a domestic case, Rhode Islander PI Paula Mitchell finds an old friend, ragged and homeless. Paula learns that Martha Hendricks is the victim of identity theft. Three years earlier a woman, with ID confirming her as Martha, was busted on a drug charge. After Martha's boss found out about it, he fired her. Soon Paula begins to receive threatening phone calls. The doctor Martha worked for is murdered. And Martha disappears—until Paula finds her, beaten and left for dead, in her own backyard.

---

$0.99 Previously $3.99
kindleunlimited

Six John Jordan Mysteries

by Michael Lister

---

Detective John Jordan must determine if the death he witnessed was murder, accident, or suicide—though it might cost him his life to do so. John Jordan thought he had put murder investigation behind him for good—his own good. After the toll the cases he worked in Atlanta have taken on him, he returns to the Florida Panhandle in search of the serenity that has so long eluded him.

---

$0.99 Previously $9.99
White Lines

by Greg Enslen

---

He tried to make things better…and failed. Miserably. Ex-cop Frank Harper is battling his addictions and wondering if his missteps in a recent case caused the horrific death of an innocent family. Meanwhile, a Dayton drug task force is struggling to contain hostile street gangs engaged in a surging drug trade that is spinning out of control. When Frank steps in to investigate the family's deaths, can he avoid a desperate standoff between warring factions that may cost him his life?

---

FREE! Previously $7.99
ROMANCE

kindleunlimited

The Power of Ten

by Emily James

---

Statistically, if you kiss a lot of frogs there's bound to be at least one that's not a complete toad, isn't there? When Joanie's engagement becomes more stalemate than soulmate, her best friends stage an intervention sure to make even the most hardened, serial daters wince: 10 Dates in 10 Days. With nothing to lose, Joanie embarks on a hilarious rollercoaster of blind dates. But when the sexy as sin guy next door starts throwing his spanner in the works, Joanie soon realises she may have bitten off more than she can chew.

---

$0.99 Previously $6.99
Rogue Most Wanted

by Janna MacGregor

---

Wanted: an engagement of convenience. Found: A noble suitor. Raised on a remote Scottish estate by her adoring grandfather, Lady Theodora Worth has inherited an earldom as well as the land itself. But when an upstart duke challenges her claim to the title and the Ladykyrk estate, Thea is suddenly in need of a husband—in name, at least. An elderly neighbor with a thoroughly modern sensibility and a dashing great-nephew just might be the answer to Thea's prayers. Except she has no intention of marrying the first man she meets. That would be utterly ridiculous.

---

$1.99 Previously $7.99
The Price of Penny

by TC Rybicki

---

Chet Parker lived a charmed life. Millions of fans adored him. Starring in one of Hollywood's hottest franchises provided instant fame and all the perks a young man could ever want. He had the love and support of his family and friends. Life was almost perfect until he realized it wasn't and there are some things money can't buy.

---

FREE! Previously $2.99
FANTASY - EPIC

Raining Embers

by Jessica Dall

---

Palmer Tash always follows the path of least resistance. He has an unusual disability involving his hearing. But in theocratic Latysia, being different isn't a good thing, so he conceals his problem.

---

FREE! Previously $3.99
TEEN/YA

Camp Lenape

by Timothy R. Baldwin

---

It's supposed to be a fun summer…then a girl goes missing. When a girl goes missing, and none of the adults can give a straight answer, a childhood game suddenly turns into a real, secret mission. Phone lines are down. Strange men roam the campgrounds. Financial documents indicate something's amiss. And hidden security cameras point to a mysterious cottage in the woods.

---

FREE! Previously $2.99
HORROR

Lovely Death

by Brandon Meyers

---

He never intended for it, but the rising star director of a new Hollywood slasher film has found himself at the center of his own personal horror story: having gunned down his stalker, Laura Scranton. Her death may have been justified, but for Nick, Laura's death was only the opening act.

---

FREE! Previously $5.99
ACTION/ADVENTURE

In the Robes of God

by Richard Cezar

---

Set in today's world, a young businessman discovers a technological breakthrough, capable of improving the lives of all mankind. How could he know that it would be stolen from him and turned into something evil and twisted.

---

FREE! Previously $2.99
HISTORICAL

Double Jeopardy

by Donna Schlachter

---

Mining, murder—and a mock marriage? New York City socialite Becky Campbell inherited more than a speck of her father's wanderlust. Now his murder bequeaths her a mystery, a ramshackle homestead, and a silver mine.

---

FREE! Previously $3.99
CHILDREN'S BOOKS

Tess, the Tin That Wanted to Rock

by Jay Miletsky & Erin Wozniack

---

Those 14 lovable rocks (and one wise little ladybug) are back on the hill for another adventure as they help their new friend, Tess, learn the importance of believing in yourself, and that everyone matters.

---

FREE! Previously $3.99
WOMEN'S FICTION

Rosalind

by Judith Deborah

---

There's everyone else in the world. And then there is you. World-class heart surgeon Dr. Peter Sutter runs his life with the instinctive precision of a master of the universe. But when he leaves the operating room, the only living thing waiting for him is a golden retriever. Then a chance encounter with an enigmatic woman changes everything.

---

FREE! Previously $3.99
CHRISTIAN/RELIGIOUS FICTION

The Secret Life of Daydreams

by Lucinda Whitney

---

He planned for everything except her. She's too busy to follow her dreams. But sometimes the dream you never expected is the one you can't live without. Six years after a painful divorce, Josh Conrad is happy traveling the world as a photographer. When he arrives in Portugal, he plans to complete the assignment as quickly as possible. What he doesn't plan for is Sofia, the girl he baptized eleven years earlier on an LDS mission, and soon he's making excuses to prolong his trip.

---

FREE! Previously $3.99
© 2020 Digital Media Revolutions Corp. All rights reserved.