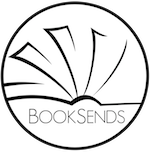 New Daily Bargain & Free Kindle Ebooks
Prices for the following books and apps are valid at the time of posting but can change at any time. Be sure to check product pages for current prices before purchasing.
This page is updated with the most recent deals by noon ET each day.
FREE BOOK OF THE DAY

Crown Jewel

by Peter von Bleichert

---

Caught in an invasion of the Falkland Islands, Prince Albert must face personal demons, as well as the Argentine commando sent to hunt him down…

---

FREE! Previously $1.99
BESTSELLERS

kindleunlimited

Secret Daddies

by Natasha L. Black

---

Settle in for these six full-length standalone romances full of men who take charge in the boardroom and the bedroom. Don't miss this set of hot billionaire bosses and secret babies waiting to be found out. This box set includes My Ex's Secret Baby, Bad Boy's Secret Baby, Daddy's Secret Baby, Boss's Secret Baby for Christmas, CEO's Secret Baby, and His Secret Baby.

---

$0.99 Previously $7.99
SCIENCE FICTION

Crystal Deception

by Doug J. Cooper

---

Juice Tallette believes her latest creation holds great promise for humanity, yet she hesitates to release him into the world. That's because Criss, an AI with the intellect of a thousand humans, is too powerful to control. Days after his awakening, Criss alarms Juice with news of his impending abduction, and pleads for her protection. He claims that the Kardish—alien traders with a spaceship now lurking in orbit—have a kidnapping plan already in motion…

---

FREE! Previously $2.99
HORROR

kindleunlimited

The Banished

by Ron Gabriel

---

Travis believes he is of a higher order than other witches in the coven because his magic doesn't kill. To replenish depleted power, he feeds on human fear alone. The horrors he conjures are wiped from victims' memories, so what's the harm? Teens leaving for college find themselves under attack as Travis comes to discover the magic he needs to avenge his parents is diabolical. But Travis cannot stop…

---

$0.99 Previously $4.99
WOMEN'S FICTION

kindleunlimited

My Perfect Ex-Boyfriend

by Annabelle Costa

---

155 5-star reviews! I've met the greatest guy ever. Noah Walsh is handsome as sin. He's sweet and smart and successful and sexy—all the best adjectives beginning with "S." My six-year-old daughter worships the ground he walks on ever since he fashioned her smiley face pancakes out of bananas and blueberries. Oh yeah, and he can cook. The only problem? I dumped this great guy a decade ago, right after I wrecked his life. And boy, this man holds a grudge…

---

$0.99 Previously $2.99
MYSTERIES/THRILLERS

kindleunlimited

Black Man White Man

by Nathan Squiers & Joe Janowicz

USA Today Bestselling Author

---

What's black and white and red all over…? Detective Levont James knows that death wears many faces. He's seen them; he's chased them; and he's haunted by them. When he wakes up in a blood-splattered hotel room, however, he finds that death can also wear no face at all. Chased back into his daily life of mystery and murder, Levont finds himself followed by terrible questions of "what if"…

---

$0.99 Previously $2.99
Death from Above

by Don Weston

---

A remote-control helicopter attacks P. I. Billie Bly during her morning run. As she investigates, a mysterious woman tries to kill her, murders a banker with an exploding drone, and frames her new boyfriend. Federal agencies swoop in, determined to find and arrest a terrorist cell but settle for Billie's new boyfriend, who manufactures remote-aircraft and drones. The blonde P. I. is thwarted at every turn by an assassin who plans to kill a presidential candidate…

---

FREE! Previously $2.99
ROMANCE

In His Office

by Mia Faye

---

Amelia is desperate: Her new boss is not only cold and arrogant but also dominant and demanding. Apart from that, Robert Hardy looks like a GQ model and she gets goosebumps every time she's near him. He has two firm rules for his company. Number one: Never get involved with a female employee. Number two: Never break rule number one. But then Robert starts breaking his rules…as well as Amelia's heart?

---

$0.99 Previously $3.99
Montana Mail Order Brides

by Linda Bridey

---

127 5-star reviews! Jamie comes across an ad in The Walhalla Press for mail-order-brides. She jumps at the chance to find a good man and secure a happy future. Ever the realist, she knows that the chances of making a love-match are slim, but she'll settle for a good man who is a good provider. It should be easy to wrap him around her little finger…This box set includes Westward Destiny, Westward Fortune, and Westward Justice.

---

FREE! Previously $6.99
Too Wicked to Kiss

by Erica Ridley

New York Times Bestselling Author

---

Evangeline Pemberton has been invited to a party at the sprawling estate of reclusive Gavin Lioncroft, who is rumored to have killed in cold blood. Initially, his towering presence and brusque manner instill fear…until his seductive attentions and unexpected vulnerability conquer her resistance. But when a guest is murdered, Evangeline is torn. Could the man to whom she is so powerfully drawn, also be a ruthless killer?

---

FREE! Previously $4.99
FANTASY - EPIC

War of the Black Tower

by Jack Conner

New York Times Bestselling Author

---

Baleron is the youngest son of the king of Havensrike, a land eternally at war with the dark empire of Oslog to the south. Ruled by the dark lord Gilgaroth, the legions of Oslog have continually striven to tear down the works of man and sweep the world in shadow. For eons they have awaited their dark lord's Chosen One, he who will be appointed by Gilgaroth to usher in the next age of shadow.


---

FREE! Previously $2.99
FANTASY - URBAN/PARANORMAL

Dawn of the New Breed

by John Hennessy

---

England, 1472. A teenage Mariana Claremont is having a secret liaison with England's premier soldier and commander of the King's army. Unhappy with their union, separatists amongst the Kingdom set in motion a plan that will change England and Scotland forever. Several centuries later, three vulnerable children catch the eye of a bloodthirsty yet lonely vampire. Will they escape the clutches of the vampire, or usher in a new dawn of the undead?


---

FREE! Previously $2.99
TEEN/YA

Live Like a God

by Taylor Kole

---

Josh is offered an adventure vacation that allows him to be miniaturized and placed in an unforgiving terrain filled with demons and demon lords, or to laymen…killer insects. In Betaloome, an infested terrarium, Josh's new god-like abilities make him adored by women, admired by men, and able to slay monsters. After the initial buzz of his trip dies down, Josh must choose to return to his safe life, or risk everything to help a foreign people.


---

FREE! Previously $2.99
ACTION/ADVENTURE

Forgotten Liberty

by Alessio Cala

---

A worldly couple find themselves laboured with the task of smuggling an escapee child soldier through the raider infested land of Autark. While Frank is reluctant, he soon discovers that the boy's life may be worth more than he first thought…

---

FREE! Previously $3.99
HISTORICAL

Heart of Disaster

by Rachel Wesson

---

Thursday, April 11, 1912. Inspired by the story of the Irish steerage passengers who joined RMS Titanic. The legend says "Thursday's child has far to go" but nobody knew just how troublesome this journey would prove. Four single friends, a newly married couple and a stoker who works in the belly of the gigantic ship meet that fateful night. When disaster strikes, not all survive. Even the ones who live, have lost something forever in the freezing Atlantic Ocean…

---

FREE! Previously $3.99
LITERARY

Casa Clara

by Kate McCabe

---

Emma packs up her job and flees to southern Spain, where she finds refuge in a beautiful little hotel right on the beach. Here she can escape the pressure from her sister Trish who is pushing her into a marriage she herself has doubts about. Emma falls in love with the hotel. When Fate brings the man of her dreams to the door, the future looks perfect. But eventually Emma must face forces that threaten to destroy the idyllic life she has built for herself.

---

FREE! Previously $2.99
NONFICTION

Maggie

by Dawn Kairns

---

The connection between Maggie and Dawn was powerful. Maggie's genuine and beautiful essence opened Dawn's heart and she became more real. Through their relationship Dawn learned that dogs are intelligent and emotional beings that can sense human thoughts. From housebreaking to adolescent escapades and on through old age, Maggie's radiant spirit became interwoven with the fabric of Dawn's life.

---

FREE! Previously $3.49
CHILDREN'S BOOKS

Scary Stories for Kids

by Kara Aitken

---

This book contains five very scary stories for kids along with creepy illustrations. It's the perfect book to read around Halloween! If your kid loves scary stories, they're sure to love this children's book. The five spooky stories are perfect for telling scary stories in the dark, around a campfire, or for scaring friends at a sleep over. These are not your typical scary stories for kids, there stories are actually scary. Proceed with caution.

---

FREE! Previously $4.99
CHRISTIAN/RELIGIOUS FICTION

Amish Under Fire

by Ashley Emma

---

After Maria Mast's abusive ex-boyfriend is arrested for sex trafficking, she thinks she can safely return to her Amish community. But the danger has only just begun. Someone begins stalking her and her young son Carter, and they want blood and revenge. When Maria returns home to Unity, Maine, Agent Derek Turner goes with her as her undercover bodyguard, trying to blend in with the other Amish men. The Amish way of life and their solid faith draws Derek in…

---

FREE! Previously $2.99
App: Space Cats Pop

---

Have you ever dreamed of exploring the galaxy with your cat in search of new planets and aliens? Ever wonder if there's life on other planets? Well, you are at the right place! Be a part of intergalactic travel and experience the thrills of bubble shooting in a galaxy far far away.

---

FREE!
© 2020 Digital Media Revolutions Corp. All rights reserved.