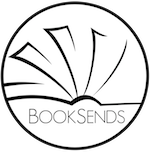 New Daily Bargain & Free Kindle Ebooks
Prices for the following books and apps are valid at the time of posting but can change at any time. Be sure to check product pages for current prices before purchasing.
This page is updated with the most recent deals by noon ET each day.
FREE BOOK OF THE DAY

Deception

by Derrik Woodbury

---

When the president needs urgent surgery, an enigmatic billionaire sees an opportunity to expand his power and replace him with a puppet president…

---

FREE! Previously $5.99
BESTSELLERS

Mikale

by Jasper Trey

---

Catherine was determined to meet Mikale, the groom's brother, at her former teacher's wedding. What was supposed to be a distraction at a wedding turns into a decades-long correspondence that has her falling head over heels for the prince of her pen pal dreams. Sparks fly when the two are finally able to see each other again…

---

FREE! Previously $4.99
FANTASY - EPIC

kindleunlimited

Camelot Crumbles

by Helen Savore

---

Moralynn's life was all planned out…But not her death. Moralynn was conceived for one purpose: to become a powerful enough druid to succeed Merlin. When the Fae brag of destroying Camelot, Moralynn escapes home to find it alive, but transformed. Why is Lancelot King? How did Arthur become a druid? Since when is she betrothed to Galahad? Druids are dying, but before she can solve the mystery she awakens days earlier, in someone else's body…

---

$0.99 Previously $4.99
SCIENCE FICTION

Dark Days

by Ryan Schow

---

Logan Cahill, Skylar Madigan, and Harper Whitaker are part of a growing underground effort to reclaim occupied America. But when Logan is alerted to a cryptic message in the world's largest server room, one leading him to a doomsday clock, everything changes. Logan now knows the enemies, the weapons, and the time of America's death, right down to the minute. If he and his friends want to survive the apocalypse, Logan, Harper, and Skylar have to bug out fast…

---

$0.99 Previously $9.99
kindleunlimited

Portals

by Ann Christy

---

111 5-star reviews! The portals appeared without warning. Every thirteen minutes they take a thousand humans, leaving exact duplicates in their place. Now, chaos reigns and no one is sure anyone is still the person they knew. Whoever is sending the portals has destroyed human society without firing a shot. Not everyone thinks the portals are a prelude to invasion. Lysa, a student far too bright for her own good, believes the portals might even be something wonderful…

---

$0.99 Previously $4.99
TEEN/YA

The Princess Trials

by Cordelia K Castel

---

163 5-star reviews! Water is scarce. Deserts have taken over the land. Nuclear war has devastated humanity. Humans live in walled super cities to keep out the irradiated. The land that was formerly known as America is divided into kingdoms ruled by royal elites. Born into the lowest Echelon of the Kingdom of Phangloria, sixteen-year-old Zea Calico faces a life of hunger, thirst, and toil. The only way out of this drudgery is revolution, and Zea is desperate to help the cause…

---

$0.99 Previously $4.99
HORROR

The Trapper

by Ellie Douglas

---

Chased into the Tongass National Forest by their father and left for dead, adolescent Blake Stevenson and his younger sister Kitty fight for their lives in extremely terrifying conditions. Lurking in the trees is a hunter and experienced trapper, and he isn't just hunting animals. Troy Cage is extremely dangerous, cruel, and clinically insane. His traps are everywhere, he's everywhere, and he won't stop until he finds them…

---

$0.99 Previously $2.99
Heir of Darkness

by Richard Bellamy & Suha AL Khalifa

---

It is the end of the 18th century, on a mountain range, in Bohemia. Lost souls who search desperately for love, family and acceptance will go to the extreme lengths of good or evil to reach their ambition. This undying will, brings together the living, the dead, and the undead in a tempestuous adventure of love, hate, jealousy and murder. The worlds of man, ghost and vampire will collide as they struggle to find a place to call home.

---

FREE! Previously $4.99
ACTION/ADVENTURE

kindleunlimited

The China Mandate

by R.H. Johnson

---

An ISIS base in the Amazon rainforest, a kidnapped quantum physicist, and missiles on the far side of the moon may have nothing in common. But if they do, black-ops agent Travis Delta is the man best equipped to uncover the connection. When America confronts an existential threat from China, the U. S. government quietly taps Delta to solve the problem. But will a Glock 20 and raw courage be enough to neutralize a frightening new weapon about to be unleashed?

---

$1.99 Previously $4.99
HISTORICAL

kindleunlimited

Secrets of the Gros Ventre

by John Hansen

---

The year is 1943. The place is the Gros Ventre river valley of central Montana. Andy Yarnell spent the first 14 years of his life here and then with the death of his father, he and his mother became "town people." But now at the age of 22 he is back, living amongst the people he knew as a kid except now, he is the county's deputy sheriff. Being a lawman was what he'd always dreamed of becoming, but now he is finding out who he really is. Time will tell if he's up to the job…

---

$0.99 Previously $0.99
kindleunlimited

The Unwanted Bride and Her Protective Rancher

by Ember Pierce

---

113 5-star reviews! Jane Blanchard is well-educated shy girl from New York. Thornton Duvall has been working on a cattle ranch all his life. Despite the strong objections of his boss, Thornton says that it's time he got married and puts out an ad seeking a mail order bride. Jane starts falling in love with a man that she's never met before. But how could a city girl learn how to live on a ranch? Will she be able to break through the hardships of a ranch life for the sake of a stranger?

---

$0.99 Previously $2.99
NONFICTION

kindleunlimited

The Politically Homeless Christian

by Aaron Schafer

---

Aaron Schafer explores what the Bible says about how we are called to engage with the world politically, what we are instructed to look for in leaders, and how we can bring the love of God to a broken and fallen world through the way we approach politics. How can Christians live out God's greatest two commandments through our approach to politics? What type of political discourse could bring people to Jesus?

---

$0.99 Previously $5.99
CHILDREN'S BOOKS

Where Dragons Fly

by Hannah Sparks

---

When Ethan and Amelia find their way into the magical land of Steorra they're in for the adventure of a lifetime. Soon they're flying on dragons and befriending a talking penguin. Fly away with Ethan and Amelia on a magical journey filled with fun and friendship!

---

FREE! Previously $2.99
MYSTERIES/THRILLERS

Preacher Finds a Corpse

by Gerald Everett Jones

---

A lapsed divinity student who is fascinated by astrophysics finds his best friend shot dead in a cornfield. It looks like suicide. Having returned to his farm roots near Lake of the Ozarks, Evan works as a skip tracer for the local car dealer. He learns his friend was involved in a dispute over farmland ownership that goes back two centuries—complicated now by plans to make an old weapons facility a tourist attraction.

---

$0.99 Previously $2.99
kindleunlimited

The Collector

by R. Allen Chappell

---

145 5-star reviews! When the local trader is found murdered, the only clue points directly at Lucy Tallwoman. The FBI sweeps in to discover a decades-old trail of deceit and betrayal as the darker days of Lucy's past come back to haunt her. The family decides they need help…and fast. Caught up in a chilling plot to control the burgeoning trade in Native American art Investigator Charlie Yazzie finds himself dangerously out of his league…

---

$1.99 Previously $5.99
Take Me out the Back

by Carolyn Geduld

---

A mass shooting in a nursing home rocks a southern Indiana town. The ripple effects afflict emergency workers, the nursing home staff, town officials, and the friends and families of the victims—both immediately and for weeks and months thereafter. Chillingly, those murdered often appear as ghosts, plaguing their family members with dangerous and surprising urges. Will a copycat shooter emerge from among them to kill again?

---

FREE! Previously $6.99
ROMANCE

Stay with Me

by Elyssa Patrick

---

I've been famous since I can remember. Singing, acting, dancing—I've done it all. The tabloids cover my every move, but I don't want that anymore. I want to be normal, whatever that is. When I leave Hollywood for college in Vermont, I'm on my own for the first time in my life. This is my chance to figure out who I am and what I want in life. But it's a lot harder than I expected. And then there's Caleb Fox. Sexy, intriguing Caleb Fox…

---

FREE! Previously $3.99
LITERARY

The Miraculous Music of Clara Martinelli

by Peter Howard

---

The Samudran monks of Nepal use their superhuman mental and physical talents to protect and nurture the Earth through continuous meditation. When disease kills all the elders, the meditation is weakened and Rinzen is elected to go on a quest for help. Failure will mean disaster for our planet. But Rinzen knows little of the world outside the monastery…and military special forces are in hot pursuit…

---

FREE!
WOMEN'S FICTION

The Illusions of Hope

by Wiss Auguste

---

A young woman wakes up in the middle of nowhere. Her mind, a blank slate. Armed with her innocence and her kindness, she embarks on a quest for purpose and identity. Will she find herself? Or will she crumble under the pressure of societal expectations and social norms?

---

FREE! Previously $2.99
CHRISTIAN/RELIGIOUS FICTION

Blessing Bentley

by Chautona Havig

---

After studying everything the Bible has to say about marriage, Bentley's decided she wants in. Now. So who's going to take her up on that offer? And just why did no one reminded her that those vows include that little word, "love?" Oops! With her Bible in her hip pocket and a shiny new ring on her finger, Bentley navigates this new world of marriage with grace and…oh, who is she kidding? She flounders until she gets a sure footing and hangs on tight.

---

FREE! Previously $4.99
FANTASY - URBAN/PARANORMAL

My Name Is Not Alice

by Angelika Rust

---

Alice is a high school princess. Blonde. Beautiful. Shallow. Until she meets a little white rabbit, and her world turns upside down. The line between reality and fantasy blurs, then vanishes altogether. And Alice becomes a girl who attracts Trouble. Trouble with a capital T.

---

FREE! Previously $3.99
App: Homescapes

---

Help Austin the butler bring warmth and comfort back to his wonderful family's mansion. Beat colorful match-3 levels to renovate and decorate rooms in the mansion, unlocking ever more chapters in the exciting family story along the way!

---

FREE!
© 2020 Digital Media Revolutions Corp. All rights reserved.