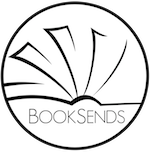 New Daily Bargain & Free Kindle Ebooks
Prices for the following books and apps are valid at the time of posting but can change at any time. Be sure to check product pages for current prices before purchasing.
This page is updated with the most recent deals by noon ET each day.
FREE BOOK OF THE DAY

Desire

by R. G. Winter

---

As she opens herself up to new experiences, Jane learns that with new territory, comes new fears, new enemies, and an even greater love.

---

FREE! Previously $2.99
Confidence & Self Love Workbook for Women

by Roberta Sanders

---

Hello beautiful woman, still struggling with self-confidence, self-esteem, feelings of self-worth? When was the last time you looked in the mirror and loved the person staring back at you?

---

FREE! Previously $2.99
BESTSELLERS

He'll Be Waiting

by Liz Alterman

---

When Tess Porter agrees to pick up her boyfriend's college pal at the airport on a snowy December night, she has no idea she's about to embark on the most dangerous ride of her life. Two days later, the 17-year-old wakes up in a hospital with broken bones, and unable to remember how she got there. Her parents are acting strangely, and neither James, her boyfriend, nor her best friend Izzy has visited. As she struggles to physically recover, Tess wrestles with haunting questions: What happened? Will her memory ever return? and what if she's better off not recalling any of it?

---

$0.99 Previously $4.99
FANTASY - EPIC

Tempest of Bravoure

by Valena D'Angelis

---

A failed prophecy. A conquered kingdom and a Resistance fighting against the odds. Will the return of a runaway mage change the fate of Bravoure? Can our heroes unite or will secrets tear everything apart? We live brave. We die free. Darkness has fallen upon the golden kingdom of Bravoure. Once the beacon of an alliance uniting four races, Bravoure is now under the oppression of an elven prince from beneath the surface. Not even the Dragonborn from prophecy was able to stop him from conquering the land.

---

$0.99 Previously $2.99
Magic & Mystery Set

by Multiple Authors

---

Secrets mixed with magic can be deadly. Secrets have the power to protect or destroy. Forgotten lore, mysterious weapons, and magical libraries can be dangerous in the wrong hands. Covert missions, secret societies, and lost memories can provide salvation.

---

$0.99 Previously $2.99
Apprentice

by Rhett Gervais

---

Betrayed by an empire she was sworn to defend, enslaved by an emperor she was meant to protect. On the day that Julius Gaius Caesar crossed the Rubicon to end the Roman republic, the witch women of the Ose tribe had a vision of the future, and what they saw terrified them. To protect the world, they allied with the new dictator of Rome. In return for destroying his enemies and securing his empire, he would allow a single djambe to serve at his side, to use her magic to guard against the encroaching chaos they knew would one day come.

---

$0.99 Previously $3.99
FANTASY - URBAN/PARANORMAL

In Plain Sight

by Dan Willis

---

When a magical plague is released in a Depression-era New York soup kitchen, private detective Alex Lockerby finds himself in a desperate hunt to catch a madman before he can strike again. His investigations lead Alex to a famous thief, a daring heist, and the search for a mythic book of ancient magic, but none of that brings him any closer to finding the man responsible for the massacre. With the police and New York's Council of Sorcerers desperate to find the culprit, Alex becomes a suspect himself, thanks to his ties to the priest who ran the soup kitchen.

---

FREE! Previously $2.99
SCIENCE FICTION

Adventures Inside the Moon

by C. J. Boyle

---

An overconfident pilot with a stolen spaceship must fix an alien device before time runs out. The Newtonians came to Earth two thousand years ago looking for a place to call home. Earth was perfect except its Sun had a fatal flaw that needed to be corrected. Once it was fixed, they were free to abandon their ship and leave it to orbit the planet below. Earthlings commonly refer to it as The Moon. For two thousand years, Sheldor was nothing more than a highly intelligent computer program that maintained every function of Atlantis.

---

$0.99 Previously $2.99
NONFICTION

Break the Binge Eating Cycle

by Silvana Siskov

---

Don't allow binge eating to control your life: the key to food freedom may not be what you think. We all occasionally overeat an extra helping of dessert or a second serving of a holiday meal, but there is a difference between overeating and binge eating. People who struggle with binge eating often consume large quantities of food to the point of feeling overly full, eat a lot without feeling hungry, feel a lack of control, and they become trapped by cycles of bingeing that undermine their health and weight loss goals.


---

$0.99 Previously $6.88
kindleunlimited

Recipes for a Sacred Life

by Rivvy Neshama

---

Rivvy Neshama took a "Find Your Highest Purpose" quiz. And the funny thing was, she found it: to live a sacred life. Problem was, she didn't know how. But she set out to learn. And in the weeks and months that followed, she began to remember and encounter all the people and experiences featured in this book—from her father's jokes to her mother's prayers, from Billie in Harlem to a stranger in Salzburg, and from warm tortillas to the humble oatmeal. Each became a story, like a recipe passed down, beginning with her mother and her simple toast to life.

---

$0.99 Previously $5.99
MYSTERIES/THRILLERS

kindleunlimited

Birth of an Assassin

by Rik Stone

---

Jez Kornfeld, a young Jewish man, is raised in the bleak aftermath of WWII and becomes a reluctant assassin for the Soviets. But he makes a mistake and is framed for murder. The hunter becomes the prey. Now on the run with half the Soviet land forces on his tail, he has one hope to clear his name. That hope comes in the shape of a suicide mission.

---

$0.99 Previously $2.99
The Wrong Man

by Mike Ryan

---

Whoever is after Brandon Hall will eventually come to the conclusion that they picked…the wrong man. Get started on this thrilling series by USA Today Bestselling Author Mike Ryan. Someone's after Brandon Hall. He doesn't know who. He doesn't know why. But he does know they're dangerous. On the run from a gang that attacked him, Hall stumbles into the help of a beautiful computer expert.

---

$0.99 Previously $4.99
Slaying at Sea

by Stacey Alabaster

---

Four people wash up on shore after a shipwreck. Only three of them are alive. Was there foul play or was it just an unfortunate accident? Claire is settling into her new life in Eden Bay while Alyson is getting used to having her old friend back. When a dead body washes up on shore after an unfortunate boating accident, the girls find themselves in the middle of another murder mystery. Can they sort through jealousy, greed, and movie making politics to solve a murder, and save themselves?

---

$0.99 Previously $2.99
kindleunlimited

No Filter

by Heather Day Gilbert

---

Welcome to the Barks & Beans Cafe, a quaint place where folks pet shelter dogs while enjoying a cup of java…and where murder sometimes pays a visit. Fed up with her go-nowhere job, newly single Macy Hatfield moves back to her small hometown in West Virginia. She joins forces with her brother Bo in his crazy new venture—the Barks & Beans Cafe, which caters to dog lovers and coffee drinkers alike. When a golf instructor is murdered at the nearby spiritual center, Macy winds up adopting his Great Dane.

---

$0.99 Previously $2.99
A Deadly Delivery

by April Fernsby

---

Karis Booth has had psychic abilities for as long as she can remember. But this is the first time she's used them to solve a murder. Things are changing rapidly for Karis. As well as filing for divorce from her unfaithful husband, she decides it's time to make peace with her estranged sister, Erin. With trepidation, Karis visits the café which Erin owns. To her great relief, Erin welcomes Karis back into her life with open arms.

---

FREE! Previously $0.99
ROMANCE

Worth Waiting For

by Jax Burrows

---

A hot summer solstice night. No strings sex. But there were consequences. When Dr Casey O'Connor returns to his home town of Leytonsfield to take up the post of trauma consultant, the last person he expects to see is the woman who has haunted his dreams for the past four years. Staff Nurse, Lexi Grainger, has made a home for herself and her daughter in Leytonsfield. She is happy with her life as A&E nurse and single mother. Now everything is about to change.

---

$0.99 Previously $2.99
The Rangers of Purple Heart Ranch Set

by Shanae Johnson

---

In this box set of three, full length sweet modern, western romances, watch three hardened Army Rangers fall hopelessly in love with the cowgirl next door, the little sister who's all grown up, and the bride that almost got away.

---

$0.99 Previously $5.99
Spirits and Spells

by Michelle M. Pillow

---

From the Highlands of Scotland to the valleys of Wisconsin. Charlotte Carver is going insane—suffering everything from memory loss to hallucinations, to phantom conversations she can't recall having. Something tells her it's not a coincidence that it all started when the MacGregor family moved to town, and the one person who knows what's going on is the last person Charlotte would ask for help. Her new landlord, Niall MacGregor, is not the most approachable man but that hasn't stopped the brooding Scottish biker from invading her dreams.

---

$0.99 Previously $4.99
Verge of Corruption

by P.C. Stevens

---

When Tris and Zestine first meet, she saves his life as he flees an ambush orchestrated by his own flesh and blood. The Light-blooded son of a deity, Tris is gifted with wings as well as telepathic and telekinetic abilities. Zestine is a feline beast who can turn into any cat, large or small, ferocious or tame, of her choosing. By order of the king and queen, the newly acquainted duo embark on a spy mission.

---

$0.99 Previously $2.99
Rocked by a Vampire

by Susan Griscom

---

Lane DeMarco is a broken vampire plagued by a horrific past that makes intimacy and trust impossible. His passion for playing music is the only thing satisfying enough to curb his insanity…until Vanessa shakes his life up harder than the San Francisco earthquake. She's smart, sexy, headstrong, and his desire for her could spiral out of control…except she is a witch. The same witch who once cast a nasty spell on him.

---

$0.99 Previously $3.99
Love and Skate

by Lila Felix

---

On the rink she's tough, she's a leader, she's fast and she's the epitome of a rebellious girl. But Nellie's been hurt, only once, but it was enough to make her look at life through different eyes and off the rink she's a timid girl who loves with no pretenses.

---

FREE! Previously $3.99
TEEN/YA

Trapped

by Mila Olsen

---

Louisa hates Ash Springs more than anything. She dreams of escaping the tiny village in the Nevada desert, of finding excitement and adventure. On a camping trip to Sequoia National Park with her four brothers, she meets the mysterious Brendan, and her life takes a dramatic turn…because for Brendan, it's not a chance encounter at all. He's been meticulously planning every step of Louisa's abduction.

---

FREE! Previously $2.99
HORROR

Mumma's House

by Ike Hamill

---

The house belongs to them now. To provide for her son, June would sacrifice anything. She would live in fear every day and shield her son from it. She would stay, tormented, to hang onto his inheritance. This year, something is different. Forces in the family are conspiring. June is going to have to step forward and make a claim on Mumma's House.

---

FREE! Previously $2.99
HISTORICAL

The Firecracker King

by Matthew Bayan

---

Set in 1965, The Firecracker King depicts a quiet lakeside neighborhood that is shocked by the brutal murder of a beautiful teenage girl. Jake's idealism is battered by hatred and betrayal as he tries to survive in a dangerous adult world.

---

FREE! Previously $2.99
ACTION/ADVENTURE

A Man of War

by David R. Lusk

---

The ability to raze cities, the firepower to dispatch entire armies, the power of a god—that is what each nation entrusts to its warriors when they are placed in the cockpit of a man o'war. And Chase Aarons may be the greatest warrior of them all. But neither warriors nor their grand war machines are truly invincible.

---

FREE! Previously $2.99
LITERARY

A Timely Death

by Genia Stemper

---

Grace is living the American Dream. She has a gorgeous home in the hills of Southern California, a loving husband and two grown daughters. It is time for Grace to relax and enjoy the life she and her husband have built for themselves. But just as Grace is getting used to her "empty nest", her daughters and grandchildren move back into the house. Then her father dies suddenly, leaving her to care for her ailing mother. Grace reaches her emotional brink, and the family is forced to make a controversial decision.

---

FREE! Previously $0.99
CHILDREN'S BOOKS

Bruce the Lumberjack

by Erik Groset

---

Share Bruce the Lumberjack's exciting interactive quest with your toddler. As you read the book aloud, there are special actions the reader can do to bring the story to life! Your little one will roar with laughter as Bruce tries to find the biggest tree in the forest.

---

FREE! Previously $2.99
WOMEN'S FICTION

Carlie

by Kimberly M. Clayborne

---

Mousy librarian Carla Martinelli had always avoided danger and dangerous situations but after working late one night she finds herself in some big trouble. Her prayers for help are seemingly answered when she is saved by a local bar owner. But this night leads her down a path far different from any she'd ever walked.

---

FREE! Previously $0.99
CHRISTIAN/RELIGIOUS FICTION

To Every Love a Season

by Stacy Henrie

---

This anthology gives readers five heartwarming historical novellas—sure to bring a smile and a happy sigh.

---

FREE! Previously $2.99
© 2021 Digital Media Revolutions Corp. All rights reserved.