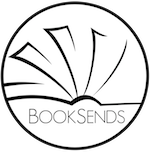 New Daily Bargain & Free Kindle Ebooks
Prices for the following books and apps are valid at the time of posting but can change at any time. Be sure to check product pages for current prices before purchasing.
This page is updated with the most recent deals by noon ET each day.
FREE BOOK OF THE DAY

I Still Do

by Rosa Lee Jude

---

Two young lovers, one devastating situation that tears them apart—will they ever get a second chance on a first love?

---

FREE! Previously $2.99
BESTSELLERS

That First Meeting

by Brenda Ford

---

I need to save her from a gruesome murder. A killer is on the loose and I'm the only one who can catch him. Ella's life is in danger. She's the most beautiful thing that's happened to me this Christmas. Being a cop in this small town isn't easy anymore. And not being able to solve this murder will destroy everything. Including my career. But Ella's safety is my only priority. Will I be able to protect her?

---

$0.99 Previously $3.99
FANTASY - EPIC

kindleunlimited

Steel and Fire Box Set

by Jordan Rivet

---

Dara Ruminor is a competitive duelist about to take the kingdom of Vertigon by storm. In a world where swords are used for sport and athletes live like kings as long as the crowds love them, all she needs is a wealthy patron to help her achieve dueling glory.
Instead, she gets Prince Siv, the heir to the throne. She's supposed to train with him, but it isn't as easy as it seems. Handsome, charming, and utterly infuriating, he refuses to take the sport—or her—seriously.

---

$0.99 Previously $9.99
TEEN/YA

My Boyfriend Merlin

by Priya Ardis

---

He was a little older than he was letting on. By a few eons. Boston high-schooler Arriane (Ryan) DuLac just found out the guy she's been crushing on, hot biker Matt, is a little older than he was letting on. In fact, he is really Merlin—the Merlin, King Arthur's Merlin, the greatest wizard who ever lived. Frozen in a cave for over fifteen hundred years, he's woken for a purpose. But Ryan's not impressed. Tired of being a relationship loser, she'd rather kick his legendary behind.

---

FREE! Previously $2.99
HORROR

kindleunlimited

The Complete Colony Saga

by Michaelbrent Collings

---

In under 10 minutes, 99.9% of the world's population will be dead…or changed. Conversion is instant. Headshots just make them angry. And they're getting smarter. Ken Strickland has made it through the first moments. But his family is still out there. Can he survive? Can he find them? And even if he does, what comes next? Will they survive? Will they, with the few other survivors they have found, find a way to stop this menace? Or will they simply become a few more of the creatures that now rule our world?

---

$0.99 Previously $5.99
HISTORICAL

Earl of Darby

by Aubrey Wynne

---

Miss Hannah Pendleton is nursing her pride after her childhood crush falls in love with another. Determined to break a few hearts of her own, she hurls herself into the exciting and hectic schedule of a first season. Hannah finds the glitter and malice of London and its society both intriguing and intimidating. Always clever and direct, the smooth manners and practiced words of the gallant but meticulous bachelors do nothing to stir her soul until.

---

$2.99 Previously $3.99
The Noise of War

by Vincent B. Davis II

---

The only survivor of a brutal battle, driven by a desperate need to see his family again. Rome, 105 BC. Quintus Sertorius fought while the enemy slaughtered 90,000 of his brethren in the city's bloodiest defeat. Battling night terrors and survivor's guilt, he vows to preserve his beloved Rome and embarks on a covert mission deep into enemy territory. Sertorius grows his beard and disguises himself in the garb of a Gaul, all the while his stomach churns with fear of discovery.

---

FREE! Previously $2.99
LITERARY

Shamus Dust

by Janet Roger

---

Two candles flaring at a Christmas crib. A nurse who steps inside a church to light them. A gunshot emptied in a man's head in the creaking stillness before dawn, that the nurse says she didn't hear. It's 1947 in the snowbound, war-scarred City of London, where Pandora's Box just got opened in the ruins, City Police has a vice killing on its hands, and a spooked councilor hires a shamus to help spare his blushes. Like the Buddha says, everything is connected.

---

$0.99 Previously $4.99
NONFICTION

Could Anthony Newley Be My Muse?

by Joellyn St. Pierre

---

Join Joellyn St. Pierre and her spirit muse, the late Anthony Newley, as they bridge our world with the higher world. According to New Age spiritualism beliefs, you don't need a near-death experience, traumatic injury, or illness to speak with the dead. After discovering her ability to commune with the higher worlds—specifically, with Anthony Newley, an English actor, singer, and songwriter who died in 1999—Joellyn St. Pierre agrees. Though trained in mediumship, St. Pierre doesn't consider herself a medium, but she understands how important it is to learn spiritual mediumship to connect with the higher worlds.

---

$0.99 Previously $9.99
Empower Your Fear

by Scott Allan

---

I know how you feel. Life doesn't work out the way we think it will. When it doesn't we feel helpless, hopeless and bitter. You Can Beat Your Fear. Empower Your Fear focuses in on leveraging what scares you, applying real strategies to get you unstuck, and doing the things that scare you no matter where you are at in life. My motto is: "It's never too late if you start today."

---

$0.99 Previously $4.99
CHRISTIAN/RELIGIOUS FICTION

A Promise for Christmas

by Lynn Landes

---

Aiylin Miller is content working for her father in his workshop and secretly composing her music, but the Lord has other plans. Sebastian Becker is visiting his mother for Christmas with his six-year-old daughter. He promised her a magical holiday, but he has no idea that the blizzard is blowing in more than snow. Six-year-old Tinley has a plan. With some help from her Grandmother and a magical lantern all her wishes are about to come true.

---

$0.99 Previously $2.99
Danella Valley

by Carla Michelle

---

The characters in Day by Day entertain and take you on a great escape to the beautiful Danella Valley. Grace and Jake learn from their experiences and knowledge gained. While showing us there are many paths to choose from, the ones that allow them to be true to themselves, are the ones that prove to be the key to happiness at home and at work. The Carringtons support and love one another, yet pick and pester just like your typical family does.

---

FREE! Previously $2.99
MYSTERIES/THRILLERS

December Dread

by Jess Lourey

---

With Christmas just over a week away, 'tis the season for grinning elves, maddeningly jolly Muzak, and a guilty Nut Goodie addiction. But the holidays are marred by something far worse?a serial killer leaving candy canes as his calling card. His target? Thirty-something brunettes who look just like Mira James. When a woman from her high school graduating class becomes his latest victim, Mira plows through a case of online dating turned deadly with Mrs. Berns at her side.

---

$0.99 Previously $4.99
Devil's Claw

by Valerie Davisson

---

Two half-siblings lay claim to the same stretch of gorgeous, coastal property. Other players have their own ideas for Lot 429. Some of them lead to murder. It's summer, and with a new job, a new life, and plenty of time for her music, life couldn't be better for Logan McKenna. She and her daughter, Amy, home from Africa, even rescue an orphaned sea otter pup and help nurse it back to health at Jasper's new Sea Otter Center.

---

$0.99 Previously $7.99
The Redemption of Charlie McCoy

by C.D. Wilsher

---

What do you value when you have nothing left to lose? Charlie is set up to take the fall for a burglary of a powerful mob boss's house. But he gets the drop on his partner, and he manages to escape with his life and a bag full of CD-ROMs that incriminate some dirty politicians. Now both the mob and the FBI are in hot pursuit.

---

$0.99 Previously $2.99
The Fugitive's Trail

by J.C. Fields

---

In the lobby of a prestigious Wall Street investment firm, one man is dead and another seriously injured. The man accused of the crime now a fugitive. When the Director of the FBI personally orders Special Agent Sean Kruger to New York City to find the fugitive, Kruger questions the reason. Told to shut up and do his job, he starts looking into the case. What he finds is troubling. Eye-witness accounts seem contrived with little variance between individual testimonies. The more he hears, the more he feels someone is manipulating the story.

---

FREE! Previously $4.99
ROMANCE

Sweet and Sassy Holiday

by Multiple Authors

---

Capture The Magic Of The Holiday Season With This Brand New Collection. Mischievous Christmas Angel: Mimi Barbour, New York Times & USA Today bestselling author: He couldn't cope with life or love without the help of his special angel.

---

$0.99 Previously $9.99
kindleunlimited

He Never Forgot How to Love

by Larry W. Plummer

---

Jake escapes his horrific captivity as a prisoner of war in Vietnam. Cassie is a caregiver at the military hospital and nurses Jake back to health. Their love begins over a bowl of Jell-O and carries them back home to the Kansas farm. Everywhere life takes them, there are others with the same haunting dreams of war.

---

$0.99 Previously $5.99
Desert Kings 4-6

by Diana Fraser

---

Cara Devlin's sexy voice lands her the job as translator to the King of Ma'in with a salary that will ensure she can leave Ma'in, and the painful memories of a husband who used her, and start afresh. King Tariq is devoted to his children, his country and remaining single. He soon realizes Cara could prove useful in his business negotiations…but only providing she doesn't know she's being used.

---

$0.99 Previously $7.99
Vampire State

by Alexander Charalambides

---

Wealth, power, immortality. Rowena could have it all. All she has to do is die. Rowena's country is gone, squashed under a tide of tanks, bombs and Pale, immortal soldiers. Rowena herself refuses to accept defeat. She trades contraband, plays dirty, and even robs her fellow students, but when her father returns from war a hero, she discovers a new temptation and a new meaning of fear. Join and Die.

---

$0.99 Previously $2.99
Hot for the Holidays

by Multiple Authors

---

Hot for the Holidays features Thirteen scorching books from bestselling authors! Read them with a steaming cup of hot chocolate curled up by the fire…

---

FREE! Previously $4.99
EROTIC ROMANCE

Her Desert Prince

by Marie Tuhart

---

Catherine Taylor, no stranger to life's school of hard knocks, at 18 leaves her dysfunctional family behind, striking out on her own to embrace her passion for art. Years of hard work has given her a degree of acclaim. When offered the opportunity to work in the middle eastern country of Bashir to create the defining mural for the new children's critical care ward, Catherine embraces the chance to meld her love of children and her love of art. What she doesn't think she is ready for is the blatant and instant passion she feels the moment she meets the successful country's crown prince, Malik.

---

FREE! Previously $2.99
SCIENCE FICTION

After the End

by Melissa Gibbo

---

In the months following an outbreak of zombies, a young woman called Squirrel unites with the few living people she meets to survive. Not all of the people are human; a pair of vampires must join the budding community in light of the decimation of their source of nourishment. As time passes, the community must learn to function despite their differing species, beliefs, and personalities. Alliances are easily made, but trust is harder to maintain.

---

FREE! Previously $2.99
ACTION/ADVENTURE

No One's Chosen

by Randall P. Fitzgerald

---

For fifteen-thousand years, the elves have battled the hippocamp races to protect their homeland. Though it has been this way for untold ages, war will always touch some more than others. Socair has dedicated her life to being a warrior. She is a pillar of strength and justice, but those around her do not always share her purity of motivation. Óraithe has never led a gifted life and neither would she wish for one. The highborn elves of the desert have made her life miserable and she can think of no better way to repay them but in kind.

---

FREE! Previously $2.99
FANTASY - URBAN/PARANORMAL

Stroke the Flame

by Elizabeth Briggs

---

Four sexy dragon shifters. A huntress with a dark past. A bond that could save the world. I've spent my entire life running from my past and staying out of trouble. That's how I've kept alive ever since my parents were killed by the Black Dragon, who's ruled the world under her oppressive talons for as long as anyone can remember. But it's hard to keep a low profile when four handsome strangers turn up in your village claiming you're destined to save the world. According to them, they've been chosen by the gods to become elemental dragons—and I'm their mate.

---

FREE! Previously $3.99
CHILDREN'S BOOKS

Don & Dimple

by Michael Whittaker & Sandra Leinonen

---

Pet Goldfish Don & Dimple decide to have a party and it quickly gets out of hand. How do you get rid of a house full of unruly fish?

---

FREE! Previously $2.99
WOMEN'S FICTION

A Falling Friend

by Sue Featherstone

---

There are two sides to every friendship.After spending her twenties sailing the globe, making love on fine white sand, and thinking only of today, Teri Meyer returns to Yorkshire—and back into the life of childhood friend Lee. Plus, there's the new job, new man—or three—and the guaranteed lump sum of a bursary for her academic research piece on the way. Life is first-rate.

---

FREE! Previously $3.99
© 2019 Digital Media Revolutions Corp. All rights reserved.