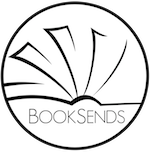 Questions? Comments?
Having trouble with a purchase or download from Amazon? Please contact Amazon Customer Service.
Has your email changed? Use the "change your contact details" link at the bottom of a BookSends newsletter to update your email address.
Need to unsubscribe? Use the "unsubscribe" link at the bottom of any of our daily emails.
© 2023 Digital Media Revolutions Corp. All rights reserved.