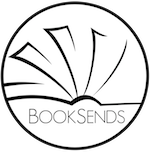 Questions? Comments?
Having trouble with a purchase from Amazon? Contact Amazon Customer Service.
Changing email addresses? Use the unsubscribe link from a BookSends newsletter using your old email account. Then, enter your new address in the signup form here.
Need to unsubscribe? Use the button at the bottom of one of our daily emails.
© 2017 Digital Media Revolutions Corp. All rights reserved.