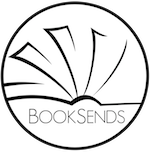 New Release Exclusive Submission
Introducing exclusive new release newsletter advertising!
We understand that helping new releases get launched is one of the most important things we can do, and we've heard loud and clear from authors and publishers what they want: a Maximum Power option that gives their book room to get noticed without competition.
Now you can have your book appear in its very own email to the subscribers of one of our genres. A larger cover and the full description will be included. Optionally, you can add special material like an Author Q&A or an excerpt. Advertising space on our partner sites and in high-visibility space in our traditional newsletter are all included as well.
See what the new Exclusive New Release Newsletter can do for you!
"This promotion was fantastic and I did hit #1 in a decent category." —Allie Kincaid
PRICING
| | FREE / $0.99 |
| --- | --- |
| Romance | 249 |
| Mysteries/Thrillers | 249 |
© 2021 Digital Media Revolutions Corp. All rights reserved.