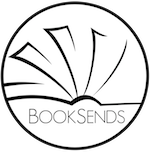 CUSTOM BOOK COVER DESIGNS
from BookSends and Paul Davies
For years we've been going to one artist for all of our artwork needs, Paul Davies. His professionalism, broad range of styles, and affordability can't be beat. We've also heard from so many authors who have a difficult time getting cover art from artists because of incredibly long wait times. Bringing Paul to the book cover market just makes sense. It'll allow you to get the beautiful, unique images you need to help make your book a bestseller.
Here's what you can expect working with Paul and BookSends. Make your submission using the form below to give us the details of what you're looking for in your cover, share any links to reference images that might help, and select whether you'd also like to include cover text and a full paperback cover image. When your turn comes, Paul will let you know he's ready to get started and verify your details. You'll then have opportunities to see sketches and request changes a few times before the sketch phase ends and coloring begins. You'll be able to request coloring changes as well before the image is complete. Paul then sends you a final JPG/PDF and PSD files of your image for use in your book.
Invoices for the full amount of the package are sent prior to the project start date, backed by BookSends. Unusually complex images or requests may incur additional fees. Projects are usually completed in about a week.
CURRENT WAIT TIME
Approximately 1 week.
© 2017 Digital Media Revolutions Corp. All rights reserved.
COVER GALLERY
click a thumbnail to see the full-resolution image