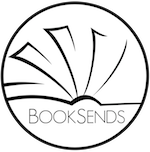 New Daily Bargain & Free Kindle Ebooks
Prices for the following books and apps are valid at the time of posting but can change at any time. Be sure to check product pages for current prices before purchasing.
This page is updated with the most recent deals by 1pm ET each day.
0
Deals for August 4th
FREE BOOK OF THE DAY

Loose Ends

by D. D. Vandyke

---

When a young girl is kidnapped, damaged ex-cop California "Cal" Corwin is engaged to find and rescue her before a shadowy crime lord raises the stakes.

---

FREE! Previously $3.99

Find out more at: AMAZON
Sweet Girl

by Cristin Harber

NYT & USA Today Bestselling Author

---

237 5-star reviews! Cash has tried to ignore Nicola for years. But when everyone at school becomes interested in her, it's time to make Nicola his girl.

---

FREE! Previously $2.99

Find out more at: AMAZON
Hellfire

by John & Jode Ellsworth

---

A Syrian wedding party is incinerated by a Hellfire missile fired from an American drone. It's up to the bride-to-be to bring those responsible to justice.

---

FREE! Previously $2.99

Find out more at: AMAZON
TEEN/YA

Aimee and the Heartthrob

by Ophelia London

USA Today Bestselling Author

---

Miles Carlisle's rugged good looks and exotic British accent have catapulted his boy band to super-stardom. But Miles isn't interested in dating just any girl; he wants The One. As a kid, Aimee Bingham had a huge thing for Miles…until he made fun of her for always tagging along. Now that she's outgrown both him and her pigtails, the prospect of spending two weeks on tour with the childhood crush who broke her heart isn't exactly enticing.

---

$0.99 Previously $2.99

Find out more at: AMAZON
ACTION/ADVENTURE

kindleunlimited

Letters from the Apocalypse

by Blake Pitcher

---

The sun is strange, and the lights in the sky have shut down the world. Technical writer Roger was on a work trip to Texas when it all happened. Trapped between chaos and the rise of a mysterious, fanatical rancher known as the White Texan, Roger seeks to find his way north, and home to his wife. Except it's even harder than it seems. And he doesn't even know if she's alive.

---

$0.99 Previously $3.99

Find out more at: AMAZON
FANTASY - URBAN/PARANORMAL

The Way of the Black Beast

by Stuart Jaffe

---

In a parallel world destroyed by the abuse of magic, one woman fights all odds to survive and find the answers behind her mysterious past. Despite the challenges—crazed magicians, guitar-playing assassins, mutated beasts—she pushes on with a single-mindedness that may destroy all she holds dear.

---

FREE! Previously $2.99

Find out more at: AMAZON
One is Come

by C. H. MacLean

---

The centuries-old prophesy of the One is being fulfilled, and the ancient dragon clans are coming out of hiding to remake the world. The king of the magic users will stop at nothing to be sure the prophecy is fulfilled the right way—with his oppressive government ruling. As they struggle for power, Haylwen (14) and her brother Cadarn (16) just happen to be caught dead center. How can you save the world when you don't know it needs saving?

---

FREE! Previously $2.99

Find out more at: AMAZON
CHILDREN'S BOOKS

Sam's Top Secret Journal

by Sean Adelman

---

A mystery full of fun, suspense…and just the right amount of spying! Sam is a middle school girl living a normal life-except when she is occasionally bullied for the differences kids perceive in her. Sam has Down syndrome. See how she and her brother John work together to find some stolen money, help a new friend and escape real danger in this exciting adventure!

---

FREE! Previously $2.99

Find out more at: AMAZON
Candy's Chocolate Kingdom

by Nirit Littaney

---

Meet Candy, the cute girl who loves chocolate so much she dreams about it at night. Grab some sweets and follow Candy though a Magical Chocolate Kingdom that fills her belly and teaches her an important lesson about limits, after something very unexpected happens in the delicious empire. Though the vivid illustrations are sure to make your mouth water, Candy's new understanding is the real treat even you can munch on!

---

FREE! Previously $2.99

Find out more at: AMAZON
MYSTERIES/THRILLERS

kindleunlimited

Knife Skills

by Julie Adler

---

When the most famous chef in town is murdered with a giant tranchelard cooking knife, novice food writer Trudi Wells uses her hard-news reporting skills to untangle a crooked web of hidden relationships and half-truths. But just as Trudi is about to figure out the puzzle, the murderer starts looking for Trudi.

---

$0.99 Previously $2.99

Find out more at: AMAZON
kindleunlimited

Dead Housewives of New Orleans

by G.T. Herren

---

Someone's killing the newly minted stars of Grandes Dames of New Orleans and reporter Paige Tourneur's on the story. A great story too, except that someone's gunning for Paige as well—someone tied to her extremely checkered past. Someone who knows way too much about her, and why she hasn't exactly come clean yet with Ryan the Perfect Man.

---

$0.99 Previously $2.99

Find out more at: AMAZON
Seeing Evil

by Jason Parent

---

Major Crimes Detective Samantha Reilly prefers to work alone. The only person who ever sees her softer side is Michael Turcotte, a teenager with a disturbing ability to view people's dark futures. Sam relies on Michael, but his only advantage is the visions he never asked for. As they track a cold and calculating killer, one misstep could turn the hunters into prey.

---

$2.99 Previously $5.99

Find out more at: AMAZON
Deadly Lies

by Chris Patchell

---

Jill Shannon has a successful career and a solid, if not static, marriage. The vow she made as a teenager to never again be a victim lies dormant—until one day a reporter lures her to his hotel room under the pretense of an interview—and suddenly all of it comes rushing back. Jill seeks revenge on the reporter, triggering a series of events that forces her to spin an ever-widening web of lies.

---

FREE! Previously $3.99

Find out more at: AMAZON
ROMANCE

kindleunlimited

Limerence

by Claire C Riley

---

After a chance encounter with Mr Breckt, the mysterious new owner of The Island, Mia's thoughts are constantly consumed with the handsome and powerful stranger. But there is much more to her fixation of him than she realizes. Mr Breckt is a hundred year old vampire, and he isn't used to being told no. He could take her at any time, but his ego insists that she wants him of her own freewill.

---

$0.99 Previously $2.99

Find out more at: AMAZON
A Woman Ignored

by T. B. Markinson

---

Historian Lizzie Petrie remains nothing more than a lesbian in her bitter mother's eyes. The suppressed hurt of that superficial assessment means she still catches herself off guard when thinking of Sarah as her wife. The couple has endured the fallout of Lizzie's insecurities and set-up house in Fort Collins, Colorado. Now their relationship is about to be tested again. When her wife announces she wants to have a baby, Lizzie panics.

---

FREE! Previously $2.99

Find out more at: AMAZON
Fever

by Tonya Plank

---

Sasha's life ambition has been to be world ballroom champion, a path he was destined for until his former partner pulled the plug on their partnership. The instant he lays eyes on Rory, he recognizes the depth of her passion and talent, and falls hard for her in more ways than one. He must not only overcome his own demons but convince her to train with him full-time in order for their partnership – both on and off the dance floor – to work.

---

FREE! Previously $0.99

Find out more at: AMAZON
FANTASY - EPIC

Bloodrush

by Ben Galley

---

When Prime Lord Hark is found in a pool of his own blood on the steps of his halls, Tonmerion Hark finds his world not only turned upside down, but inside out. His father's last will and testament forces him west across the Iron Ocean, to the very brink of the Endless Land and all civilisation. They call it Wyoming.

---

FREE! Previously $3.99

Find out more at: AMAZON
SCIENCE FICTION

Neworld Papers

by KB Shaw

---

Fallon is a young man with special talents and the willingness to explore. He lives in a peaceful world that has no concept of war, or murder, or even love. It is a society that prohibits histories and pledges itself to "The Service of Today and the Building of Tomorrow." Fallon is torn from his sheltered life and drawn into a subversive group where he becomes a chronicler of discoveries that threaten to destroy the very fabric of Neworld.

---

FREE! Previously $4.99

Find out more at: AMAZON
HISTORICAL

The Glass Girls

by Eric Scott Johnston

---

174 5-star reviews! He was having strange dreams, and they say that's why he did it. Most call him a traitor. Others say he went crazy after being injured and even fewer say his act was one of true compassion. But no one can say what happened to him after he wandered into the jungles of Cambodia. Forty-two years later, someone comes forward.

---

FREE! Previously $7.99

Find out more at: AMAZON
LITERARY

Letters to Mom and Dad

by Lucee Santini

---

Zoe always thought being a fashion model was the most glamorous job in the world, until 1993, when she ends up in a models' hotel in Athens, Greece. At 21, she thinks she has it all figured out. Not so! Follow Zoe's journey through the comical situations she finds herself in, from her overprotective landlord's list of rules, her improvised dance club "performance," and her attempt to go to Milan with only $50 in her pocket.

---

FREE! Previously $4.99

Find out more at: AMAZON
NONFICTION

Inside The Criminal Mind

by David Webb

---

Essential reading for anybody currently pursuing an academic interest in behavioral science or related discipline. This is also a must read for anybody who would like to learn more about the darkest recesses of the criminal mind. This book traces the origins and development of behavioral science within the FBI which has kept the iconic U.S government department at the forefront of research into serial killers and the criminal mind.

---

FREE! Previously $6.99

Find out more at: AMAZON
MEN'S FICTION

After the Republic

by Frank L. Williams

---

The American republic has crumbled. Joshua Winston, a reluctant leader who had hoped to enjoy a quiet, peaceful retirement from politics, is forced off of the sidelines. Now, he must lead a group of Americans determined to survive in the dangerous new world they face. He takes great pains to steer his group clear of the chaos that reigns after the republic, but fears that the conflict will inevitably find its way to them.

---

FREE! Previously $2.99

Find out more at: AMAZON
WOMEN'S FICTION

Iced Romance

by Whitney Boyd

---

Kennedy has the perfect life…until she learns her fiance is cheating on her and escapes to Orlando with a plan to rebuild her life while staying hidden from a country obsessed with celebrity scandals. The real world however, is tougher than she expected. Suddenly Kennedy has to deal with cockroaches, creepy alarm salesmen, and waiting tables…along with David, a gorgeous new love interest. But what happens when the past refuses to stay hidden?

---

FREE! Previously $3.49

Find out more at: AMAZON
CHRISTIAN/RELIGIOUS FICTION

Just the Way You Are

by Jessica R. Patch

---

When Pastor Gabe asks Audrey Gilbraith to use her florist skills to help him design a prayer garden, she's all in, especially since it helps take her mind off the fact she's about to lose her job and her apartment. But working closely with Gabe without falling for him is complicated. She's not pastor's wife material, and she has the past to prove it.

---

FREE! Previously $2.99

Find out more at: AMAZON
HORROR

Shadows of the Midnight Sun

by Graham Brown

NYT Bestselling Author

---

In the dark corners of the world, a battle rages for the souls of the damned. They're known as The Fallen, souls afflicted with a curse that leaves them empty, violent, but immortal. For centuries a holy order known as The Righteous Fire has sought to destroy them, all the while hiding a secret that connects them to the beginning of the Nosferatu scourge. But as the events of an ancient prophecy begin to unfold, time may be running out for both groups.

---

FREE! Previously $3.99

Find out more at: AMAZON
BESTSELLERS

kindleunlimited

Wife by Wednesday

by Catherine Bybee

New York Times & USA Today Bestselling Author

---

603 5-star reviews! Blake Harrison: Rich, titled, and charming…and in need of a wife by Wednesday. Samantha Elliot: Owner of matchmaking firm Alliance and not on the marital menu…that is, until Blake offers her ten million dollars for a one-year contract. And there's nothing indecent about this proposal. The money will really help with her family's medical bills. All Samantha will need to do is keep her attraction to her new husband to herself and avoid his bed. But Blake's toe-curling kisses and sexy charm prove too difficult for Sam to resist.

---

$1.99 Previously $4.99

Find out more at: AMAZON
App: Tesla's Electric Mist

---

131 5-star reviews! A point and click adventure game, revolving around the mysterious Nikola Tesla, and a big experiment gone wrong for the citizens of Colorado Springs in the late 1800s.

---

FREE! Previously $1.99

Find out more at: AMAZON
© 2015 Digital Media Revolutions Corp. All rights reserved.