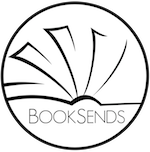 New Daily Bargain & Free Kindle Ebooks
Prices for the following books and apps are valid at the time of posting but can change at any time. Be sure to check product pages for current prices before purchasing.
This page is updated with the most recent deals by 1pm ET each day.
0
Deals for January 30th
FREE BOOK OF THE DAY

Double Ugly

by Jim Murray

---

A psychological thriller that pits sociopathic ex-detective Burke against a ruthless serial killer. To bring him down, what price will Burke have to pay?

---

FREE! Previously $3.99

Find out more at: AMAZON
Thief

by C. L. Stone

---

135 5-star reviews! Poor and desperate, Kayli survives by picking pockets. She has no idea The Academy is watching…or that they need her skills.

---

FREE! Previously $0.99

Find out more at: AMAZON
ACTION/ADVENTURE

Perfiditas

by Alison Morton

---

Captain Carina Mitela of the Praetorian Guard Special Forces is in trouble – one colleague has tried to kill her and another has set a trap to incriminate her in a conspiracy to topple the government of Roma Nova. Seeking help from a not quite legal old friend could wreck her marriage to the enigmatic Conrad. As she struggles to overcome the desperate odds and save her beloved Roma Nova and her own life, she faces the ultimate betrayal…

---

$0.99 Previously $3.49

Find out more at: AMAZON
FANTASY - URBAN/PARANORMAL

Clarity—The Complete Series

by Loretta Lost

---

Helen Winters was living a lonely existence when the charming Dr. Liam Larson coaxed her out of solitude with the promise of healing her sightless eyes. She was hopeful at the prospect of gaining vision for the first time and being reunited with her family. She was also growing somewhat fond of the persuasive young doctor. For the first time in years, she was being magnetically drawn to a new friend…Then everything came crashing down.

---

$0.99 Previously $5.99

Find out more at: AMAZON
HISTORICAL

Dark Prince

by Eve Silver

---

Innkeeper's daughter Jane Heatherington is sold into indentured servitude to cover her father's debts, sold to Aidan Warrick, a man whose handsome face and form mock the rumors that skulk in his shadow, rumors that paint him a smuggler, a pirate…and worse. On the rainswept Cornish coast, Aidan's business is carried out in the darkest hours of moonless nights, his secrets are many, and death follows in his wake.

---

$0.99 Previously $3.99

Find out more at: AMAZON
MYSTERIES/THRILLERS

Herald Square

by Jefferson Flanders

---

New York, September 1949. When a chilhood friend asks Collins to safeguard microfilmed documents that he says will prove his innocence, Collins reluctantly agrees to hold the microfilm for a week. But when FBI agents begin asking hard questions, Collins must solve a puzzle that somehow involves his friend, a shadowy former OSS officer, and a beautiful refugee, Karina, with a troubled past.

---

$0.99 Previously $4.99

Find out more at: AMAZON
Second Chance

by Michael Seaver

---

When one of his informants is killed, PI Noah Chance vows to bring the guilty party to justice. But when the FBI gets involved, Chance is constantly frustrated by team conflicts and limitations while the killer moves about with impunity. Fed up with teamwork, Chance takes matters into his own hands, only to find that his moral stance will be brought into question when the killer sets his sights on Chance's beloved partner, Vicky.

---

FREE! Previously $5.99

Find out more at: AMAZON
ROMANCE

Brody

by Mandy Harbin

---

Under FBI protection, Alexandria Collins and her son have been in hiding for ten years. When it's time to move again, her piece of crap car breaks down and the man giving her a tow is the biggest, hottest guy she's ever seen. She is determined to ignore the need her long-neglected body hungers for. After all, the last man she showed interest in put a gun to her head.

---

$0.99 Previously $3.99

Find out more at: AMAZON
Halfway to Nowhere

by Steena Holmes & Elena Aitken

New York Times Bestselling Author

---

Becky Jennings is living her happily-ever-after. She's married to the man of her dreams and even though that means being the wife of a Christmas tree farmer, she's happy. There's only one thing missing from her fairy-tale life: a child to hold in her arms. Then her childhood friend comes back to town with a ten-year-old son, and Becky wonders if he could be the child she has always longed for.

---

$0.99 Previously $2.99

Find out more at: AMAZON
Wake for Me

by Isobel Irons

---

When Viola has a fight with her boyfriend, she blows off steam by making out with a hot stranger and promptly crashing her Mercedes into the East River. Whoops. Now Viola spends her days trapped inside the prison of her own body. When she isn't eavesdropping on the private conversations of her hospital caretakers, Viola is lost in a world of vivid and terrifying dreams, in which a tall and brooding doctor appears in a sizzling romantic role.

---

FREE! Previously $3.99

Find out more at: AMAZON
EROTIC ROMANCE

The Bride Stripped Bare

by Nikki Gemmell

---

To all who knew her, she was the good wife: happy, devoted, content. But her incendiary diary reveals a secret self, one who's discovered that her new marriage contains mysteries of its own. She has discovered a forgotten Elizabethan manuscript that dares to speak of what women truly desire, and inspired by its revelations, she tastes for the first time the intoxicating power of knowing what she wants and how to get it.

---

$0.99 Previously $10.99

Find out more at: AMAZON
CHILDREN'S BOOKS

How Andrew Got His Spots

by Louise Lintvelt

---

Poor Andrew is feeling very blue, all the other giraffes are very spotty but he is as white as can be. He does not have any spots, you see! He keeps seeing spots wherever he goes…One spot, two spots, three spots…Four! And many, many, many more. Join Andrew as he discovers how the ladybug, the leopard and the owl came to have spots and discovers that spots often appear when you least expect them!

---

FREE! Previously $2.99

Find out more at: AMAZON
BESTSELLERS

The Crucifix Killer

by Chris Carter

---

When the body of a young woman is discovered in a derelict cottage in the middle of Los Angeles National Forest, Homicide Detective Robert Hunter finds himself entering a horrific and recurring nightmare. On the nape of her neck has been carved a strange double-cross: the signature of a psychopath known as the Crucifix Killer. But that's impossible. Because two years ago, the Crucifix Killer was caught and executed. Or was he?

---

$1.99 Previously $7.99

Find out more at: AMAZON
For Love or Legacy

by Ruth Cardello

New York Times Bestselling Author

---

215 5-star reviews! Stephan Andrade has been planning his revenge ever since Dominic Corisi unscrupulously took over his father's company. With Corisi Enterprises gambling its reputation on the success of a new software network, Stephan finally has his chance. When Dominic's younger sister, Nicole, asks Stephan for his help, it provides him with an opportunity to exact his revenge on a personal level. It all goes smoothly until he falls in love.

---

$0.99 Previously $3.99

Find out more at: AMAZON
LITERARY

Broken People

by Scott Hildreth

---

Intentionally becoming obese in an effort to shield himself from the approach of outsiders wanting to better understand him, The Fat Kid hides behind his thick outer self. With an overbearing obnoxious attitude, he allows few people to enter his otherwise private life. When he encounters a bulimic teenage girl through his internet blog who threatens to commit suicide, he begins to reflect on parts of his life he has spent years repressing.

---

FREE! Previously $3.99

Find out more at: AMAZON
NONFICTION

Northwest of Eden

by Yancy Caruthers

---

Northwest of Eden is my personal story of what a year as a soldier in Iraq was like. I wasn't in combat, but as a leader in an Army emergency room and in charge of an air transport team, I certainly saw the war in all its ugliness. However, this isn't a blood-and-guts medical thriller, although there are elements of that. It's mostly about the people, the team, and the silly stuff we sometimes did just to stay sane.

---

FREE! Previously $2.99

Find out more at: AMAZON
FANTASY - EPIC

The Last Dragon Slayer

by Martyn Stanley

---

Saul Karza, wizard of the Empire, has been given a quest by the Empress herself: To find and slay a mythical 'noble dragon.' Instead of leading a large band of soldiers, archers and spell-casters; he sets out with two immigrant dock-workers and a homeless dwarf. What Saul needs is the legendary 'Last Dragon Slayer' on his side, because on this deadly quest, it's not only Saul's favour with the Empress that's at stake—but also his life.

---

FREE! Previously $4.75

Find out more at: AMAZON
SCIENCE FICTION

Infinity Squad

by Shuvom Ghose

---

Infinity Squad: They're willing to die to free your planet from alien invaders. More than once if necessary. Second Lieutenant Jonah Forrest is finding out that having infinite lives doesn't make war any easier. Sure, downloading into a cloned body when you die is better than the alternative, but that doesn't make a Hell-Spider's claws hurt any less. Or his General's orders for suicide missions any more sane.

---

FREE! Previously $0.99

Find out more at: AMAZON
HORROR

Dogstar

by Jez Campbell

---

Say hello to dogstar Pete, sink estate druggie turned werewolf thief. He's got a nice line in robbing dealers, stashing cash and planning for his get-out-of-London. The dog's life, right? And all's sweet until he finds himself banged up in the Pound, behind bars, sentenced to death and realising he's not the only dog in town. Now things ain't looking so good. Maybe this time, Pete's bitten off more than he can chew.

---

FREE! Previously $2.99

Find out more at: AMAZON
MEN'S FICTION

Hope in Hungnam

by David Watts Jr.

---

1950. The Korean War. Bloodied by war and bigotry, US Marine Jack Stiles' world is changed forever when he is critically wounded at Chosin Reservoir and left for dead. Nursed back to health by a mortal foe, he soon faces the realities of war, life, and love with new clarity. Hope in Hungnam tells the story of the woman who saved him, the Captain who saved them all, and the ship that did the impossible.

---

FREE! Previously $2.99

Find out more at: AMAZON
WOMEN'S FICTION

The Theory Of Invisibility

by Aimee Pitta

---

Emme Taylor, haunted by the death of her husband and son, and unable to interact with the world as she's known it, slips into a state of invisibility. When Emme seemingly disappears, Morgan, Emme's sister, immediately fears the worst and shines a spotlight of suspicion on Phil, Emme's co-worker. As Emme struggles through her haze of grief she must decide if she should sacrifice her cloak of invisibility in order to save the ones she loves.

---

FREE! Previously $0.99

Find out more at: AMAZON
CHRISTIAN/RELIGIOUS FICTION

All God's Children

by Anna Schmidt

---

Beth Bridgewater, a German American and Quaker pacifist, finds herself in a nightmare as World War II erupts. But instead of escaping, Beth decides to stay to help the helpless. Meanwhile, Josef Buch, a passionately patriot German, is becoming involved in his own secret ways of resisting the Nazis…Despite their differences, Beth and Josef join together in nonviolent resistance—and in love. Does their love stand a chance…if they even survive at all?

---

FREE! Previously $12.99

Find out more at: AMAZON
App: Montezuma Puzzle 3 Premium

---

Montezuma Puzzle is a relaxing and logical tiling puzzle game with Ancient Aztec scenery. Arrange the puzzle shapes in the right patterns. Sound simple? Try it and see!

---

FREE! Previously $0.99

Find out more at: AMAZON
© 2015 Digital Media Revolutions Corp. All rights reserved.