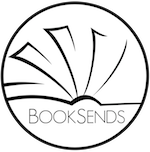 Prices for the following books and apps are valid at the time of posting but can change at any time. Be sure to check product pages for current prices before purchasing.
This page is updated with the most recent deals by 1pm ET each day.
Deals for August 27th
FREE BOOK OF THE DAY

Sworn To Raise

by Terah Edun

---

Amidst scandalous whispers, Ciardis finds herself chosen to train for the Companions Guild. If the legends are true, only Ciardis can harness the power to raise a Prince in a court sworn to bring him down.

---

FREE! Previously $9.99

Find out more at: AMAZON
The Call to Duty

by C. J. Peterson

---

As a newbie to Engine Company 15, Casey must battle misconceptions of females in the firefighting profession. When things heat up, can she count on the firefighter brotherhood to have her back?

---

FREE! Previously $19.95

Find out more at: AMAZON
MYSTERIES/THRILLERS

Likely Suspects

by G.K. Parks

---

Meet Alexis Parker, former OIO operative, currently trying to make a name for herself in the private sector. Martin Technologies is a multi-million dollar corporation that James Martin has nurtured from the ground up with his workaholic tendencies. But now that Mr. Martin's life is being threatened, what's a guy to do besides hire an attractive, feisty, former federal agent to be his new security consultant and personal bodyguard.

---

$0.99 Previously $4.99

Find out more at: AMAZON
Fresh Doubt

by Eva Hudson

---

Madison Faber is in police custody—a potential murder suspect. Two hours ago she found her roommate lying in a pool of blood. Special Agent Ingrid Skyberg is assigned to investigate the case on behalf of the US embassy. Up against the obstructive attitude of the Metropolitan Police and defying the wishes of the embassy, Ingrid must navigate through a minefield of fear and mistrust to discover the killer's true identity.

---

FREE!

Find out more at: AMAZON
ROMANCE

Uncover Me

by Linda Barlow

---

I was hoping for a kick-ass adventure when I set off on my dream vacation. Instead, I've fallen in with a ruthless band of thieves. Kidnapped, bound, and ordered to submit, I'm stuck on a sailboat with the sun-bronzed pirate who caught me photographing his antiquities-smuggling operation. He doesn't want me tagging along any more than I want to be here. But that hasn't stopped him from finding a use for me.

---

$0.99 Previously $3.99

Find out more at: AMAZON
Once More With Feeling

by Megan Crane

USA Today Bestselling Author

---

Sarah Lowery thought she could get past her husband Tim's betrayal and get back to the life they'd planned out so carefully, but when she digs into her past, she finds she has to face all the ghosts she left behind—and the reason she left them there. One very tall, very sexy reason named Alec Frasier, who might hold the key to the kind of future Sarah used to dream about.

---

FREE! Previously $2.99

Find out more at: AMAZON
EROTIC ROMANCE

Taken

by Melissa Toppen

---

Addison Grant had no way of knowing that a chance meeting with a sexy bartender would have the power to alter her entire existence. In one word, one touch, he consumed her. But can something this good really last forever? Now that Addison knows the truth about Liam Mason, will she be able to forgive the betrayal or will she have the strength to walk away from the one man that she can't live without?

---

$0.99 Previously $3.99

Find out more at: AMAZON
NONFICTION

kindleunlimited

My Dog Understands English!

by Cherise Kelley

---

Dogs are smarter than we think. Has your dog ever surprised you by doing something you said the first time? You are not alone! Here are 50 stories about everyday dogs who understood what their humans said. Some even saved lives in the process! Others are cute, loveable, or funny. All demonstrate the amazing human-dog bond.

---

$0.99 Previously $6.49

Find out more at: AMAZON
LITERARY

An Absent Mind

by Eric Rill

---

109 5-star reviews! Seventy-one, and a man used to controlling those around him, Saul finds himself helplessly slipping into the abyss in what he describes as his slow dance with death. We know from the beginning how it has to end for Saul, because no one has ever outsmarted Alzheimer's. But how will he navigate the meandering road that will eventually destroy his health and result in his death?

---

$1.99 Previously $3.99

Find out more at: AMAZON
FANTASY - URBAN/PARANORMAL

kindleunlimited

The Magick of Dark Root

by April Aasheim

---

Maggie Maddock and her sisters are back, training under their coven-leading mother Miss Sasha Shantay to take over as the new leaders of The Council. But life isn't as smooth as Maggie had hoped it would be. Harvest Home's taxes have come due, and her mother's illness has returned, stronger than ever. Desperate, Maggie and Eve devise a scheme to make money through witchcraft. And that's when things go terribly wrong.

---

$0.99 Previously $3.49

Find out more at: AMAZON
HORROR

Blood Life

by Gianna Perada

---

The witches and vampires of the fictional world of the Spectrum have united and created a race of half-breeds called the Combined. These are very powerful entities, but their race has been threatened by a rogue vampire with very old, powerful blood named Lokee, son of the Great Witch, Devendra. One woman will be the key to saving the Combined.

---

FREE! Previously $2.99

Find out more at: AMAZON
FANTASY - EPIC

The Chronicles of Dragon

by Craig Halloran

---

189 5-star reviews! For countless years Nath has been on a quest to become a dragon, but his meddling with the other races tends to get in the way. The way of men is not the way of Nath Dragon his father has warned him. Yet, Nath, unable to control his fascination of the world men, elves, dwarves and even the despised orcs, tends to get caught up in their affairs. To earn his scales, there is a high road he must follow.

---

FREE! Previously $0.99

Find out more at: AMAZON
SCIENCE FICTION

Paradise

by Jason K. Lewis

---

John Carlton and his family just won the trip of a lifetime and they can't wait to get started in the brave new world that awaits them. Simon Swanson wishes he had a ticket. He dreams of walking on fine coral beaches with the sun burning overhead. Michael Judd is going to save the world and he won't let anything stop him. Five lives intertwine in a tale of hope, redemption and salvation on the journey to Paradise.

---

FREE! Previously $0.99

Find out more at: AMAZON
TEEN/YA

Balancer

by Patrick Wong

---

After Nicole and Amy save a child from a freak wildfire, Nicole discovers she has the power to give life or take life from every living thing around her. As Nicole tests the extent of her powers, her activities attract the attention of mysterious agents who believe the girls are part of a larger terrorist plot. Now on a trail into the unknown, Nicole and Amy will be forced to question just what is real—and who they can trust.

---

FREE! Previously $0.99

Find out more at: AMAZON
CHILDREN'S BOOKS

Boo and Doo Save the Day

by Michael Yu

---

Boo and Doo live in the small, peaceful town of Oobaoo. Their houses are made of sugar. Everything is fine and dandy until a crazy cloud arrives. Soon the little town is attacked by giant rain drops that splatter and batter everything in sight. Can Boo and Doo, two brave, young Oobas, save the day? What wacky plan do they have up their sleeves?

---

FREE! Previously $0.99

Find out more at: AMAZON
HISTORICAL

Black Sam

by James Lewis

---

The War of Spanish Succession is over, many sailors are out of work, and the thriving American colonies are quickly becoming the place of opportunity. For Sam Bellamy, it was the opportunity of becoming the captain of his own ship. When he falls in love with a rebellious New England debutante, he finds out very quickly that he needs more than a dream to win over her socialite parents.

---

FREE! Previously $2.99

Find out more at: AMAZON
ACTION/ADVENTURE

The Night of Knives

by Jon Evans

---

Veronica came to Africa to start her life over. Still reeling from her divorce, she is grateful when a handsome stranger invites her to join a tour to visit gorillas in Uganda's wild Impenetrable Forest. A trip that goes desperately wrong when their group is captured by brutal gunmen and they discover their abduction is only the first move in a deadly strategic game.

---

FREE! Previously $2.99

Find out more at: AMAZON
MEN'S FICTION

Hell's Angel

by Rob Palmer

---

For widower Jack Soul, a chance meeting with a beautiful and exotic redhead dancer seems like a chance for a new start…until he learns she has a secret life that will shock him to the core and her actions are driven by a dark past that shapes a twisted future. Soon he finds himself on a dangerous path where death and desire intersect, and where his very life depends on his ability to deal with terrors beyond his worst nightmares…

---

FREE! Previously $0.99

Find out more at: AMAZON
WOMEN'S FICTION

The Latecomers Fan Club

by Diane V. Mulligan

---

What is it about guys with guitars that makes them so irresistible, even when they are obviously self-centered jerks? Abby was first sucked in by Nathaniel's rock 'n roll swagger four years ago when a drunken fling turned into a series of drunken hook-ups that became something like a relationship. Now, as New Year's Eve promises a fresh start, she wants to believe he's finally going to grow up and take their relationship seriously.

---

FREE! Previously $5.99

Find out more at: AMAZON
CHRISTIAN/RELIGIOUS FICTION

Until We Reach Home

by Lynn Austin

---

114 5-star reviews! Life in Sweden feels like an endless winter to Elin Carlson after the deaths of her parents. When circumstances become unbearable, she determines to find a safe haven for her sisters. So begins their journey to America…the land of dreams and second chances. But as hardship becomes their constant companion, Elin, Kirsten, and Sofia question their decision to immigrate to Chicago. Will their hopes for the future ever be realized?

---

FREE! Previously $14.99

Find out more at: AMAZON
BESTSELLERS

The Wars of the Roses

by Alison Weir

New York Times Bestselling Author

---

Lancaster and York. For much of the fifteenth century, these two families were locked in battle for control of the British monarchy. Kings were murdered and deposed. Armies marched on London. Old noble names were ruined while rising dynasties seized power and lands. In The Wars of the Roses, Alison Weir reconstructs this conflict with the same dramatic flair and impeccable research that she brought to her highly praised The Princes in the Tower.

---

$1.99 Previously $9.99

Find out more at: AMAZON
App: Kittens Jigsaw

---

Of furs and paws and memorable photos. Play with the adorable kittens while solving 30 amazing sceneries at your own pace with one puzzle piece at a time; 5 difficulties and 5 different puzzle shapes. Watch the cute felines roll and play with their dolls!

---

$0.99 Previously $1.99

Find out more at: AMAZON
© 2014 Digital Media Revolutions Corp. All rights reserved.