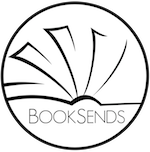 New Daily Bargain & Free Kindle Ebooks
Prices for the following books and apps are valid at the time of posting but can change at any time. Be sure to check product pages for current prices before purchasing.
This page is updated with the most recent deals by 1pm ET each day.
0
FREE BOOK OF THE DAY

Murder in the Latin Quarter

by Susan Kiernan-Lewis

---

Maggie's much anticipated Paris holiday takes a dark turn when she ventures into the city's famed Latin Quarter and finds a dead body.

---

FREE! Previously $4.99
FANTASY - EPIC

Kingsblood

by J. L. Ficks

---

A contract has been written soon to be sealed in the blood of kings. The Shaltearan Brotherhood, the largest and deadliest guild of assassins, creeps out of the shadows of mighty Doljinaar, eager to deliver the king's head. When he signs his own contract, Shade is forced to defend his title as the world's top assassin and play the unlikely role of hero, tested in the most high stakes battle of his life.

---

FREE! Previously $2.99
FANTASY - URBAN/PARANORMAL

kindleunlimited

Awakened

by C.Steven Manley

---

Israel Trent is a man living his dream as a crime reporter for the Chicago Tribune. Erin Simms is a young woman whose life is a blur of neon lights, drug-fueled diversions, and being in the wrong places with the wrong people. These two strangers wake up together in a modern day dungeon with no memory of how they got there and come face to face with monsters that neither ever dreamed existed…

---

$0.99 Previously $3.99
kindleunlimited

Moonburner

by Claire Luana

---

Kai is a Moonburner—a female sorceress reviled by her people and normally killed at birth. Except Kai's parents saved her by disguising her as a boy. But when her village is attacked, Kai's secret is revealed and she's sentenced to death. Thankfully, the gods aren't done with Kai. Despite the odds stacked against her, she escapes her fate, undertaking a harrowing journey to a land where Moonburners are revered. But her new home has dangers of its own…

---

$0.99 Previously $2.99
SCIENCE FICTION

kindleunlimited

Einstein's Secret

by Irving Belateche

---

224 5-star reviews! Before he died, Einstein wrote a secret deathbed confession. Jacob has spent his entire adult life obsessively hunting down that secret…until history delivers him one more clue. A clue that leads him to an impossible and unbelievable discovery: Time travel. Now history is changing, and if Jacob doesn't rescue Einstein's secret, everything that he's ever known will disappear forever.

---

$0.99 Previously $3.99
kindleunlimited

From the Dark

by Andy Huang

---

Injected with a cerebral implant, Gerrard Meyers is catapulted into a terrifying world of clandestine manipulations and the secret behind the spacecraft control technology—the Whisper. He joins Strontium, an Undersecretary of Defense with a chance to expose the horrific origins of the Whisper, but only by allowing pirates to invade his homeworld. To survive the coming war, Gerrard must first overcome the most dangerous enemy—his own troubled mind.

---

$0.99 Previously $2.99
kindleunlimited

The Last Stryker

by Alex Sheppard

---

Sole heir to the richest House in the galaxy, Ramya Kiroff has a life anyone would kill for. Only to Ramya, it is a living nightmare. Her father Tyrsten has no use for a female heir, except as bait. When Ramya is handed a diktat—she must marry a stranger who will run the Kiroff business empire in her stead—she decides to escape. Her plan is flawless. Until she steps into the Endeavor—the one ship Trysten Kiroff is desperate to get his hands on…

---

$0.99 Previously $2.99
ACTION/ADVENTURE

kindleunlimited

Burke's Gamble

by William F. Brown

---

Mild-mannered and slight of build, telecommunications company executive Bob Burke is easily dismissed as the "phone guy." After four tours running 'special operations' missions in Iraq and Afghanistan, he's one of the most lethal killers the US government ever produced. When one of his old NCOs takes a header from the fifth floor of an Atlantic City casino run by the infamous Genovese and Lucchese NY mob families, someone's going to answer for it!

---

$0.99 Previously $3.99
NONFICTION

kindleunlimited

Cute Poodles, Sweet Old Ladies and Hugs

by PJ Miller

---

Cute Poodles, Sweet Old Ladies & Hugs provides a humorous look at what Dr. Miller went through to become a veterinarian and his daily life as a doctor, told only as a typical New Yorker could. Underneath the humor, Dr. Miller gives a glimpse of how strong and emotional the human-animal bond can be, becoming an instant must-read for any aspiring veterinary professional or animal lover that wants to know what it is really like to be a veterinarian.

---

$0.99 Previously $5.99
kindleunlimited

The Old Rectory

by Julia Ibbotson

---

When Julia Ibbotson and her husband bought an old Victorian rectory with the dream of doing it up, who could have guessed the adventure that awaited. Combining many mouth-watering, traditional recipes with touching and heartfelt memoir, Ibbotson explores the central importance of the kitchen as the core of the family home and country life. Her story take us on a delightful journey, reflecting the significance of food in the countryside…

---

$0.99 Previously $3.99
kindleunlimited

Jane Austen and Food

by Maggie Lane

---

What was the significance of the pyramid of fruit which confronted Elizabeth Bennet at Pemberley? Or of the cold beef eaten by Willoughby on his journey of repentance to see Marianne? Why is it so appropriate that the scene of Emma's disgrace should be a picnic? While Jane Austen does not luxuriate in cataloguing meals in the way of Victorian novelists, food in fact plays a vital part in her novels.

---

$0.99 Previously $3.99
CHILDREN'S BOOKS

kindleunlimited

Tales of Mr. Snuggywhiskers

by C F Crawford

---

When Hallie and Cory cross a magic branch that shrinks them to mouse size, they make the acquaintance of Mr. Snuggywhiskers—the friendly, well-spoken mouse who lives in the tallest tree in their backyard. From the day that Hallie discovers his tiny red door to the moment that Hallie and Cory realize their mysterious connection with Mr. Snuggywhiskers, they find out how enchanting the world of Mr. Snuggywhiskers can be.

---

$0.99 Previously $3.99
MYSTERIES/THRILLERS

kindleunlimited

Bone Pit

by Bette Golden Lamb & J.J. Lamb

---

172 5-star reviews! RN Gina Mazzio and fiancé Harry Lucke sign up for a Travel Nurse assignment at a small Nevada facility involved in clinical drug trials. On their first day, driving down a long, creepy road, ominous sentry-like boulders rise up to block out the sun. When they finally arrive, Gina's "warning" eye starts to twitch when she sees iron bars across all the second-story windows. What kind of place is this? What are they really getting into?

---

$0.99 Previously $3.99
kindleunlimited

Dark Pursuits

by Tony Evans

---

After the dramatic destruction of Count Dracula, Jonathan Harker has settled down to a quiet life as a junior partner in a law firm. But his reputation is about to catch up with him. As word of his abilities spreads, clients are turning to him for help with problems which appear to have an involvement in the supernatural. This omnibus collects the first three of Harker's mysterious cases.

---

$1.99 Previously $5.99
kindleunlimited

Only the Brave

by Richard Herman

New York Times Bestselling Author

---

The Pentagon, Washington. When Libya provokes a world crisis, the 45th Tactical Fighter Wing is relocated to a base in East Anglia to prepare for combat. Colonel Anthony "Muddy" Waters has a mission: to mould a company of poorly trained rogues and misfits into heroes. Richard Herman's critically acclaimed aviation thrillers are finally brought together in this fast-paced, edge-of-your-seat collection.

---

$1.99 Previously $5.99
kindleunlimited

Deadly Cases

by Nicholas Rhea

---

Detective Inspector Montague Pluke is determined to solve a noteworthy murder before he retires, but it seems unlikely in the sleepy town of Crickledale. So when the naked body of a young woman is discovered at the local Druids' Circle—rumoured to be the site of orgies, witchcraft and other bizarre goings-on—it seems fate is on his side. Or is it…Nicholas Rhea's bestselling Montague Pluke mysteries are collected together in this chilling collection.

---

$1.99 Previously $5.99
Loose Ends

by V.S. Vashist

---

When Agent Kiara Davenport and Agent Jake Carter were assigned new partners, they had hoped the cases would also be new. But, a serial killer is back in town, and Jake has to follow his trail. The only clue left behind is the dying words of the three victims. And, before he could have asked Kiara's help, she is sucked into a high political game that is spread across continents. Will they be able to solve the cases without each other's help?

---

FREE! Previously $2.99
ROMANCE

Her Highland Rogue

by Violetta Rand

---

Errol MacRae's days of gallivanting across the Highlands are nearing an end. His father's health has taken a turn for the worse, and rumors are swirling that the crown intends to transfer ancient lands into the hands of the MacKenzies, the clan the MacRaes are sworn to defend. Errol expects to lead his men into battle soon. So he isn't pleased when his father instead sends him to retrieve a beautiful flame-haired lass who has fled into the mountains…

---

$0.99 Previously $3.99
kindleunlimited

The Cowboy's City Girl

by Emerson Rose

---

After being falsely accused of a serious crime by an egocentric and vain city girl, I swore never to be involved with another one. The high profile lawsuit of the world's favorite pop star princess vs. her monstrous body guard ruined me. Nobody wants to hire an accused criminal to be their bodyguard, even if he was found not guilty of all charges. I did not waver from that decision…until a beautiful, sassy photojournalist showed up on my doorstep.

---

$0.99 Previously $2.99
kindleunlimited

Cupboard Love

by Laura Lockington

---

We all eat to live. But some of us also live to eat. This is the delicious story of one woman's life-long love affair with food—and feeding those you care for. As a grown woman, Laura's culinary adventures included forbidden fruits in Florence, delicious Greek Aioli and some dangerous mussels. A husband (or two), and plenty of eccentric relatives journey in and out of the kitchen- alongside some scrummy Chocolate Rose Leaves, and powerful Thunder Tea.

---

$0.99 Previously $3.99
kindleunlimited

A Recipe for Love

by Nicola Yeager

---

Carol Gabriel hates Christmas. She can't even stand having a boyfriend over the Christmas period and habitually dumps them just before the season begins. Even the restaurant she co-owns, a French bistro called Carol's, doesn't do a Christmas menu. When the bistro begins to fail, Carol takes her mother's advice and creates a Christmas menu for the first time. But there's a reason Carol doesn't like Christmas and it's one that she keeps to herself…

---

$0.99 Previously $3.99
kindleunlimited

Last Chance

by Kira Blakely

---

231 5-star reviews! Wife wanted. That's what the ad will say. I'll need a baby, too, but we can ease into that. My inheritance is on the line, and I don't have a choice. But I never expected Janine Davis to respond. She's the one I left behind. The soft curvaceous goddess was everything a woman should be. But then the war came knocking. This is our second chance. I've never failed a mission, and I won't start now.

---

$0.99 Previously $2.99
A Touch of Passion

by Multiple Authors

---

Lose yourself in a touch of passion. Whether it's the beauty in a song or the magic of a kiss, the agony of heartbreak or the hunger of yearning, explore ecstasy and desire in these captivating full-length novels. This boxed set has it all: Historical Romance, Contemporary Romance, New Adult Romance, Romantic Suspense, Victorian Romance, Western and Literary Fiction. These sensual tales will leave you with a smile on your lips and music in your heart.

---

FREE! Previously $0.99
Head in the Game

by Lily Cahill

---

Lilah has never followed football. She grew up in one of the country's biggest college football towns, but she's a painter. She doesn't go all weak-kneed for some jock. Especially not after the sex scandal that tore apart the team and destroyed her world. So when she takes a summer adjunct job at Mountain State University, the last guy she wants to see in class is an arrogant, cocky football player. He's all wrong for Lilah. So why does he feel so right?

---

FREE! Previously $0.99
EROTIC ROMANCE

Volatile

by Bree Dahlia

---

Jonathan Blazek is a busy man. His days are packed tight with whiskey, women, and work, and he has no time for the pounding headaches that arise when Hurricane Ivy blows down his door. She's the opposite of what he wants. He's the opposite of what she wants. They have no business even being in the same room together. They are destructive. All wrong. But as any good Dom knows, it's not about what you want. It's about what you need.

---

$0.99 Previously $2.99
kindleunlimited

Dirty

by Tara Crescent

---

The small town of New Summit is about to get dirty…We've never been interested in rules. Never been interested in what other people think. When we see something we want, we get it. We want the good girl. She's lush. Curvy. Beautiful. She's looks demure, but she has a wild side. We can tell. It's time for the good girl to be a just little bit bad. The Dirty Boxed includes Dirty Therapy, Dirty Talk, Dirty Games, and Dirty Words.

---

$0.99 Previously $8.99
TEEN/YA

The Ivory Tower

by K. L. Stein

---

In a protection camp where everything is regulated, afternoon escapades are the only thing keeping Simone sane. When an impromptu game with her best friend takes them further into the forest and uncovers the ivory tower, all their thoughts of protection and rules are shattered. With the tower's history of danger and death, Simone has to decide how much she is willing to risk to find out the truth.

---

FREE! Previously $0.99
HORROR

Ugly Beautiful

by Sean-Paul Thomas

---

A Scottish gangster with a tormented past goes on the run after an earth shattering tragedy that rips his world apart. Running for his life, he disappears into the heart of the gorgeous Scottish highlands to lay low in a secluded cottage before plotting his next move. But when he discovers the body of a beautiful young amnesiac woman lying unconscious near his hideaway retreat, things take a chilling turn for the worst…

---

FREE! Previously $1.00
HISTORICAL

The Life of a Colonial Fugitive

by Leonardo Noto

---

Jonathan E. Lee was the idealistic youngest son of an eminent Virginian plantation clan until he made the mistake of following his older brother into the nascent Continental Army. Now standing falsely accused of capital crimes, Jonathan is on the run, fleeing The Colonies to save his neck from the hangman's noose. But little does Jonathan know that this is only the first brush with a violent death that he will face in the bitter years to come.

---

FREE! Previously $3.95
LITERARY

People in Season

by Simon Fay

---

The untouched—psychopathic personality types banned from professions where they could do harm. Agent Mullen is a man tasked with rooting out these dangerous social contaminants. Assigned to the newsroom of Dublin's most popular media service, he has to be careful when he meets Ava O'Dwyer, a woman who's prepared to begin a game where seduction, deceit and murder are all fair play…

---

FREE! Previously $2.99
MEN'S FICTION

Without II: The Fall

by E.E. Borton

---

Laws of man don't exist anymore. The law of nature is the only rule. There is no punishment for those who prey on the weak and unprepared. No consequences for taking a life. Out there on the road what people carry on their backs is more valuable than their lives. It's easier to steal from the dead. It's just the way things are now. When I escaped Atlanta after the power died, I thought the only way I would survive was to be on my own. I was wrong…

---

FREE! Previously $3.99
WOMEN'S FICTION

Petty Cash

by Kimberly Vargas

---

As part of her career development plan, Rebecca is sent to a behavioral training course (nicknamed 'Club Detention'). In error, she is partnered with Foster Diamond, who has the highest intelligence scores in the company. Although he is a genius, Foster has his issues with interpersonal skills. Rebecca and Foster have nothing in common, but between his weakness for her beauty and her admiration of his intellect, they forge an unlikely bond.

---

FREE! Previously $2.99
CHRISTIAN/RELIGIOUS FICTION

The Isaac Project

by Sarah Monzon

---

241 5-star reviews! Becky Sawyer's life unravels in a single day. Not only does she catch her boyfriend, the man she hoped to marry, lip-locked with another woman, she also receives the gut-wrenching news that her grandfather, the man who raised her, is dying. His last wish? To see her happily married. Heartbroken, Becky seeks inspiration in the pages of the Holy Scriptures. And finds it in the story of Isaac and Rebekah.

---

FREE! Previously $3.99
BESTSELLERS

Pirate Latitudes

by Michael Crichton

New York Times Bestselling Author

---

385 5-star reviews! The Caribbean, 1665. A remote colony of the English Crown, the island of Jamaica holds out against the vast supremacy of the Spanish empire. Port Royal, its capital, is a cutthroat town of taverns, grog shops, and bawdy houses. In this steamy climate there's a living to be made, a living that can end swiftly by disease—or by dagger…

---

$1.99 Previously $9.49
App: Delight Games

---

This game makes reading addictive! Now you have found THE free library of interactive novels—38 titles with more on the way! Want to play a detective in a gritty noir novel? How about a teenager after a zombie apocalypse? A wizard in a medieval fantasy? And much more.

---

FREE!
© 2017 Digital Media Revolutions Corp. All rights reserved.