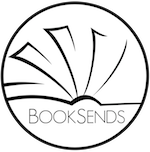 New Daily Bargain & Free Kindle Ebooks
Prices for the following books and apps are valid at the time of posting but can change at any time. Be sure to check product pages for current prices before purchasing.
This page is updated with the most recent deals by 1pm ET each day.
0
FREE BOOK OF THE DAY

Singapore Under Attack

by Uzi Eilam

---

Dr. Gideon, a brilliant specialist in advanced technology, is called upon by the Mossad to battle the terrifying depravity of Iranian cyber-terror.

---

FREE! Previously $3.99
The Sassy Way to Starting a Successful Blog When You Have No Clue

by Gundi Gabrielle

---

This book will teach you how to start a cool blog the smart way—no prior experience is necessary—and you might even have fun along the way...

---

FREE! Previously $0.99
FANTASY - URBAN/PARANORMAL

Incendiary Magic

by Aimee Easterling

USA Today Bestselling Author

---

Fee is a fire mage on an impossible mission. After cutting her teeth on tales of dragons' dastardliness, she willingly straps explosives to her belly and sets off to infiltrate the home base of the shifters who rule over all mankind. The world Fee wakes into is very different from the medieval society she'd imagined would exist within a dragon's lair. But can she protect these well-fed, happy people when her father is in charge of her bomb's detonator switch?

---

FREE! Previously $0.99
TEEN/YA

Project ELE

by Rebecca Gober & Courtney Nuckels

---

208 5-star reviews. Willow is among the select few allowed to enter the underground bunker to wait out the end of the world. When she meets Alec, her young and attractive boss, Willow finds herself falling for the one guy who should be off limits. Alec makes her feel like this new world may just be worth living. But when a date results in a shocking discovery, she's forced to face an unspeakable truth that puts the lives of her and her friends in jeopardy.

---

FREE! Previously $4.99
HORROR

Winterbay Abbey

by John Bladek & Davonna Juroe

---

After witnessing a drowning within sight of the long-abandoned Winterbay abbey, Will wonders why the police seem disinterested in the case. He begins looking deeper into the incident, uncovering chilling secrets behind the old nunnery's walls. Will's wife, Emily, becomes convinced the drowning is a ghostly replay of a forgotten death. But their investigation into the abbey's frightening history soon becomes a tragic struggle to escape Winterbay's dark curse.

---

$0.99 Previously $5.99
NONFICTION

The Colored Patriots of the American Revolution

by William Cooper Nell

---

William Cooper Nell, a nineteenth century abolitionist, wished to highlight to the world the black soldiers who fought and died for the cause of American Independence. In this fascinating work he uncovers intriguing stories such as that of Crispus Attucks who is considered the first casualty of the American Revolution. Nell exposes how in each state, from Massachusetts to Florida, African-Americans were active participants in the Revolution.

---

$0.99 Previously $3.99
When Uriel Sang

by Danny Or Fuchs

---

After the end of his first marriage, Danny is remarried to Nataly, the love of his life. When their beautiful baby boy, Uriel, is diagnosed with autism, their lives are changed forever. At first, the family is devastated, anxious and confused, but the complex situations they are faced with will teach them insightful lessons and change them forever, as a couple, as parents and as human beings. An exceptional story of fate, devotion, love and dedication.

---

FREE! Previously $3.99
MYSTERIES/THRILLERS

kindleunlimited

Money to Burn

by Katy Munger

---

When a favorite client gets killed on her watch, Casey vows to find the killer no matter what the cost. When the trail leads her into the rarefied ranks of North Carolina's social elite, Casey's dirt poor childhood comes rushing back in a wave of self-doubt that adds fire to her considerable fury. She fights to regain her self-confidence and expose an incendiary killer, but there's more than one offender out there—and each is more dangerous than the last.

---

$1.99 Previously $3.99
The Law of Moses

by Amy Harmon

New York Times Bestselling Author

---

1,272 5-star reviews. By the time I met Moses and my mom told me about him, the story was old news and nobody wanted anything to do with him. People love babies, even sick babies. Even crack babies. But babies grow up to be kids, and kids grow up to be teenagers. Nobody wants a messed up teenager. And Moses was messed up. Moses was a law unto himself. But he was also exotic and beautiful. To be with him would change my life in ways I could never have imagined.

---

FREE! Previously $5.95
ROMANCE

kindleunlimited

Yours Forever

by Bella Winters

---

"Hello." A simple word that changed my life. He's standing in front of me. My heart beats faster...my mouth runs dry with lust and desire. His hot muscular body sets a fire in the pit of my stomach...A burning that races all the way down to my center. I can feel that intense heat and the need to have him. And when life seems so perfect, he decides to leave...I decide to pick up the pieces of my life, but seems like it has a different plan altogether.

---

$0.99 Previously $2.99
One Winter's Night

by Multiple Authors

---

Priscilla Flanders Hathaway and her new husband Neville are intending to spend Christmas together at their country estate with family—until a group of friends alight on their doorstep. The more the merrier...until they discover that one of their guests is about to commit murder...Collection contains Yule Be Mine, No Room at the Inn, In the Season of Light and Love, and A Season for Giving.

---

$0.99 Previously $2.99
kindleunlimited

Shades of Love

by Multiple Authors

---

When Jake and Lana are thrown together and passion simmers just under the surface, the outcome is not what either of them could have expected, but exactly what they needed. Nursery school teacher Jeanette Adams and athlete Alonzo Castro are immediately attracted to each other. He is aware of his Cuban mother's disapproval, but it's not enough to keep him from pursuing the African American beauty. Set contains 10 stories.

---

$0.99 Previously $2.99
kindleunlimited

Forget You!

by Annabelle Costa

---

Maggie's engaged to a gorgeous lawyer who also happens to be a great guy, and they're about to get hitched, have like a million babies together, and generally live happily ever after. Then Maggie faints before she can reach the altar. When she wakes up, it's three years later and she's forgotten everything since her wedding day...First rule of survival when you've forgotten the last three years of your life: Don't trust anyone.

---

$0.99 Previously $2.99
kindleunlimited

Sinful Confessions

by Samantha Holt

---

Viola Thompson can't believe her luck when the English lord she has been corresponding with for the better part of a year asks her to visit him. This has to mean an offer of marriage surely? She knows they will be a love match...But when she arrives in cold, dreary England to be faced by a foul-tempered, grizzled—albeit in a handsome way—marquess, her dreams of marriage are quickly dashed. Can she draw the lord out of his melancholy ways?

---

$0.99 Previously $2.99
Kindling Flames

by Julie Wetzel

---

234 5-star reviews. After landing a job as assistant to a handsome CEO, Victoria Westernly feels like her life is finally on the right track. But when she discovers her new boss is the city's most powerful vampire, she'll have to decide whether her attraction to him is worth the risk...Dive into a series filled with sexy vampires, werewolves, shifters, Fae folk, and more.

---

FREE! Previously $4.99
FANTASY - EPIC

The Crown of Stones

by C. L. Schneider

---

Born of the Shinree, a fallen race reviled for their inborn addiction to magic, Ian Troy is no stranger to scorn. Living as a bounty hunter in self-imposed exile, he curbs his addiction with wine and regret. But when a fateful encounter with a pretty assassin brings Ian's past crashing into the present, his addiction is awakened. The land he gave up everything to protect is once more in jeopardy, and denial is no longer an option.

---

FREE! Previously $2.99
SCIENCE FICTION

Contact Us

by Al Macy

---

130 5-star reviews. On May 22, 2018, every person on Earth sneezes. Simultaneously. Hours later, an alien spacecraft appears over New York City and broadcasts a dire message of impending doom. Ex-FBI troubleshooter Jake Corby has faked his death, but the president is convinced Corby's still alive. He wants Jake added to the team that will try to defeat the alien. Jake needs to overcome his introvert tendencies if he's going to help save the planet.

---

FREE! Previously $3.99
ACTION/ADVENTURE

Flying the Storm

by C. S. Arnot

---

108 5-star reviews. In Sevastopol, two Gilgamesh marines are dead, and in seconds the merchant airman Aiden has become a wanted man. It doesn't matter that it was his pilot, Fredrick, who got them into the fight in the first place. Now they must run, taking their aircraft deep into the Caucasus Mountains to evade capture. The pair must make their escape, hounded by bounty hunters, driven to discover a secret that might change the balance of power forever.

---

FREE! Previously $2.99
LITERARY

Salvation

by Noelle Adams

New York Times Bestselling Author

---

It was just a normal Tuesday afternoon. I was 23 and thinking about my new designer boots. They kidnapped me for ransom. They raped me before I was rescued. My therapist says that talking about it means I'm starting to heal...It's even harder to talk about Gideon. He couldn't save me when it really mattered, so he keeps trying to save me now. He refuses to give up on me, and I can't make him understand. There are some things you just can't be saved from.

---

FREE! Previously $3.99
HISTORICAL

Olivia, Mourning

by Yael Politis

---

586 5-star reviews. Olivia wants the 80 acres in far off Michigan that her father left to whichever of his offspring wants to stake a claim. As Olivia says, "I'm sprung off him just as much as Avis or Tobey." The problem: she's seventeen, female, and it's 1841. Mourning Free knows how to run a farm and Olivia has complete trust in him. The problem: he's the orphaned son of runaway slaves and reluctant to travel and work with a white girl.

---

FREE! Previously $0.99
CHILDREN'S BOOKS

Did You Know My Mom Is Awesome?

by Shelley Admont

---

A little girl describes why her Mom is awesome. We see her going through her day, carrying the warmest feeling about her mother. Mom always knows how she feels and can help with any problem. Mom can make the most complicated braid and explain fractions; Mom can help to wake her up in the morning and hug her tightly when she's sad. With adorable illustrations and a message to which everyone can relate, this is a perfect book for kids and their moms.

---

FREE! Previously $2.99
WOMEN'S FICTION

Whatever It Takes

by Lindsey Pogue

---

Everyone knows that Reilly had a troubled home life. He couldn't wait to leave for the army after high school, but that was before he fell in love with Sam and captured her heart only to break it when he was deployed. Now, Reilly returns home to close the darkest chapter of his own life, only to learn it's what has happened to Sam that will haunt him the most...Sam, Reilly, and their friends will venture down a winding path of self-discovery and second chances.

---

FREE! Previously $0.99
MEN'S FICTION

Necrose Beginnings

by Tim Moon

---

First they rise. Then they spread. Soon...they'll evolve. Ben went to Hawaii for adventure. He never expected the zombie apocalypse. The infection is spreading, obscured by political cover ups and mistrust in media reports. Trapped on the Big Island, Ben and his friends find themselves surrounded by the infected. When Ben is faced with a critical decision that places the fate of his friends in his hands, what he must do to save them is unthinkable...

---

FREE! Previously $0.99
CHRISTIAN/RELIGIOUS FICTION

The Secrets of the Montebellis

by Cheryl Colwell

---

In league with the clandestine Montebelli Corporation, she grasps her chance to use her skills and build the future she envisions. Maintaining the mystery surrounding her activities becomes a huge undertaking, putting all she holds dear at risk. Including her life. The story's suspense mounts as Lisa's enemies, sensing her vulnerability, join forces to seize her inheritance—Fire Mountain. But as the Guardian of the mountain, Lisa is privy to secrets...

---

FREE! Previously $0.99
BESTSELLERS

kindleunlimited

The Kasari Nexus

by Richard Phillips

---

305 5-star reviews. Jennifer escapes Earth's invasion by the insidious Kasari race, hijacks an alien starship, and survives the deadly passage through a wormhole. On Earth, Jennifer's brother, Mark, and Jack "The Ripper" Gregory wage their own war against the Kasari. As the global government welcomes the extraterrestrials, Mark, Jack, and their rebel faction seek to use powerful mind-altering skills gained from the Kasari's sworn enemies.

---

$1.99 Previously $4.99
App: Shadow Fight 2

---

Shadow Fight 2 combines classical Fighting and RPG to create the ultimate gaming experience. Crush fearsome foes and challenge mighty demon bosses in order to close the Gate of Shadows.

---

FREE!
© 2017 Digital Media Revolutions Corp. All rights reserved.