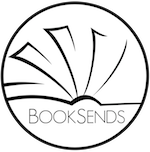 New Daily Bargain & Free Kindle Ebooks
Prices for the following books and apps are valid at the time of posting but can change at any time. Be sure to check product pages for current prices before purchasing.
This page is updated with the most recent deals by 1pm ET each day.
0
Deals for July 7th
FREE BOOK OF THE DAY

Diamonds and Cole

by Micheal Maxwell

---

357 5-star reviews! Cole receives a cry for help from his one great love. Face to face with an uncertain future, he tries to find her estranged daughter.

---

FREE! Previously $3.99

Find out more at: AMAZON
Andy Lightfoot and the Time Warp

by Dr. S. Henshon

---

When Andy is accepted into The Jules Verne Time Travel Summer School, nothing can prepare him for an encounter with the most evil creature of all time.

---

FREE! Previously $0.99

Find out more at: AMAZON
HORROR

The Pretty Ones

by Ania Ahlborn

---

New York, 1977. In the sweltering height of the Summer of Sam, all Nell Sullivan worries about is whether or not she'll ever make a friend. She does her best to fit in with the girls at work, but Nell's brother, Barrett, assures her that she'll never be like them. When Nell manages to finally garner some much-yearned-for attention, the unthinkable happens to her newfound friend. The office pool blames Son of Sam, but Nell knows the awful truth…

---

$1.99

Find out more at: AMAZON
FANTASY - EPIC

Liesmith

by Alis Franklin

---

Sigmund Sussman finds himself content working in low-level IT support. Then in walks the new guy, Lain Laufeyjarson. He's not shy and awkward like Sigmund, which it's unexpected when Lain flirts with him. As Sigmund gets to know his mysterious new boyfriend, fate—in the form of an ancient force known as the Wyrd—begins to reveal the threads that weave their lives together.

---

$0.99 Previously $2.99

Find out more at: AMAZON
TEEN/YA

kindleunlimited

To Know Me

by Marcy Blesy

---

Seventeen-year-old Mae is convinced that her poor decisions have caused the untimely deaths of three close family members. The solution? Run away so no one else gets hurt. While Mae tries to blend in at a new high school, she meets Ty, the "perfect guy" with his own secrets and a relentless interest in her. Now, she must decide if she can stop running from the past, and whether Ty is really the right person to protect her fragile heart.

---

$0.99 Previously $3.99

Find out more at: AMAZON
Sleepless

by Michael Omer

---

I never wanted to move to Narrowdale. But it turns out that getting used to a new high school is the least of my problems. There's creepy whistling outside my window every night. I'm having the same spine-chilling nightmares over and over again. Sleep deprived, I begin to listen to vague and cryptic warnings of a scary homeless guy. Dark secrets are hiding beneath the surface, waiting for me to uncover them, and I'm afraid…

---

FREE! Previously $3.99

Find out more at: AMAZON
FANTASY - URBAN/PARANORMAL

The Seventh Sons

by Domino Finn

---

Maxim Dwyer is fed up with the Seventh Sons: an outlaw motorcycle club that gets away with murder, literally. Since his wife's disappearance the detective has nothing left to lose, and rumors that the Seventh Sons are werewolves won't deter him any longer. Meanwhile, Diego rides into town with a vendetta of his own. Unable to back down, the two men expose some unsettling truths, and become targets.

---

$0.99 Previously $3.99

Find out more at: AMAZON
CHILDREN'S BOOKS

The Shadow of the Volcano

by Wendy Leighton-Porter

---

The ancient Roman town of Pompeii lies in the shadow of Mount Vesuvius, but its inhabitants are blissfully unaware of the deadly threat of the volcano which is about to devastate their lives. Twins Joe and Jemima Lancelot, still on the hunt for their missing parents, venture once more into the past. Trapped in the household of a wealthy Pompeian, how will they manage to escape before the town is buried by the erupting volcano?

---

FREE! Previously $2.99

Find out more at: AMAZON
MYSTERIES/THRILLERS

kindleunlimited

The Eighth Day

by Donovan Gray

---

Tonight, the world ends, and I am the cause of it all. I was a boy. I remember my family hanging helplessly from the eaves of the porch of our ranch. And I remember the Preacher, Jacob, slipping the noose around my neck. He was trying to end a war that had raged for thousands of years. I made it a whole new war—one that would rage for centuries, unseen, unknown, until tonight. My name is Gabriel Armstrong, and I am immortal.

---

$0.99 Previously $2.99

Find out more at: AMAZON
kindleunlimited

HOA Wire

by Kenneth Eade

---

The president of the Orange Grove HOA is murdered, and every resident is a suspect. Brent Marks thinks he is dealing with a routine foreclosure defense until his client is implicated in the crime. To make matters worse, another client's destiny is about to cross their path. At the crossroads of morality and ethics, the courtroom drama explodes, while the action outside the courtroom spirals out of control.

---

$0.99 Previously $2.99

Find out more at: AMAZON
kindleunlimited

Grace and Disgrace

by Kayne Milhomme

---

The "Invitation to the Chase" arrives in the post without warning. Inscribed in silver ink on black paper, the anonymous summons expresses a simple challenge: to find the priceless Templar Diamond. Jack Tuohay, Belfast Inspector 2nd class, is an inheritor of one such invitation, and it seems the search for the missing diamond is a deadly one. Along with two former sleuthing companions, he pursues the killer and the lost diamond.

---

$0.99 Previously $2.99

Find out more at: AMAZON
Strange Bodies

by Antonia Marlowe

---

Australia in 2067, an oasis in a world ravaged by climate change, terrorism and food wars. With local police stymied by several brutal murders, former Scotland Yard Commander Nicholas Adams and his team are called in. But even with cameras that cover much the country, it takes the skills of the attractive Verity Burne – computer wizard and freelance feature writer – to uncover the links between the homicides.

---

FREE! Previously $2.99

Find out more at: AMAZON
ROMANCE

The Beast's Bride

by Jill Myles

NY Times Bestselling Author

---

When an unfortunate crash down the stairs takes Pippa's life, her fairy godmother steps in. If Pippa can convince the Beast of another magical reality to marry his Beauty, Pippa will have a new life. Sounds easy, right? The more time Pippa spends with the Beast, the more she sees that maybe he's not so beastly on the inside… How's Pippa supposed to convince Belle to marry the Beast when she wants him for herself?

---

$0.99 Previously $3.99

Find out more at: AMAZON
kindleunlimited

Kidnapped Cowboy

by Lindsey Brookes

---

224 5-star reviews! After countless attempts to speak with the owner of Stoney Brook, the retreat for troubled teens she runs on the outskirts of Lone Tree, Montana, Caitlin Myers resorts to kidnapping Brandon 'The Ogre of Lone Tree' Barnes. It's a desperate attempt to change his mind about turning Stoney Brook into a vacation resort for the wealthy. But things go from bad to worse when a late spring snowstorm strands them together at the cabin.

---

$0.99 Previously $2.99

Find out more at: AMAZON
Whipped

by Alex Lux

USA Today Bestseller

---

103 5-star reviews! Vi opened Whipped—a sex toy store in Vegas—because sex and Sin City go together like…well, like sex and Sin City. Lachlan is a male stripper, and not ashamed of it. He turns girls on five nights a week, then he takes them home. But Vi isn't interested in that, and Lachlan's never been one to stick to a single girl. They say what happens in Vegas, stays in Vegas. But when you live here full time…that's when things really get interesting.

---

$0.99 Previously $2.99

Find out more at: AMAZON
Carved In Stone

by Donna McDonald

---

283 5-star reviews! Will Larson's adult sons have decided he needs their help to start dating again. His growing desperation to date retiring high school art teacher, Jessica Daniels, makes Will think suffering their help might be worth it. While dating him works for her, Jessica assures Will she is incapable of lasting love, but he refuses to believe it's true. Will is sure the only part of Jessica truly damaged by her past is her heart.

---

FREE! Previously $0.99

Find out more at: AMAZON
NONFICTION

Ancient Feminine Wisdom

by Judith Jungman Saadon

---

Ancient Feminine Wisdom brings to life the stories and voices of nine biblical women, to be a source of inspiration and enlightenment for you. The women of the Bible, filled with courage, daring and wisdom, come alive to bring powerful energy to your life's journey of growth. They will help you discover that you can dare to sound out your voice, think creatively, and rejoice over your womanhood.

---

FREE! Previously $3.99

Find out more at: AMAZON
BESTSELLERS

The Mill River Redemption

by Darcie Chan

NY Times Bestselling Author

---

Recently widowed, Josie DiSanti has fled her home with her two young daughters—spirited Rose and shy Emily—in tow. She takes refuge in Mill River, Vermont, to live with her only remaining relative—until a shocking tragedy tears the sisters apart. Years later, Josie's still-estranged daughters return to the quiet town for the reading of their mother's will, which stipulates that they must work together to locate their inheritance.

---

$1.99 Previously $11.99

Find out more at: AMAZON
SCIENCE FICTION

After The Event

by T.A Williams

---

The addiction had always controlled Grant's life. It caused him to abandon everything, his home, his wife, and his children. Yet when his wife loses her battle with cancer he has to return to a family that barely knows him. Then The Event happens. As society crumbles all around him, Grant must face the demons from his past in order to provide his family with a future.

---

FREE! Previously $0.99

Find out more at: AMAZON
ACTION/ADVENTURE

The Devil Will Come

by Glenn Cooper

---

Elisabetta Celestino, a brilliant young archaeologist at work in Rome's ancient catacombs, has discovered a unique pattern of astrological symbols. She feels sure that evidence of a previously unknown pre-Christian sect lies in an adjacent chamber where the untombed skeletons bear a strange anomaly, and is devastated when the Vatican refuses to support her excavation project. Ten years later, a cave-in damages the vault, and a shocking discovery is made.

---

FREE! Previously $4.99

Find out more at: AMAZON
LITERARY

Assault on the Senses

by Michael P. Ferrari

---

Kalvin Gray is a lot of things, but "attempted rapist" isn't one of them. But a suspicious police sketch that eerily looks just like him could ruin his already-crumbling sex life. Kalvin's in luck—with the help of Katie, a vivacious school newspaper reporter, he has a chance to set things straight. To do so, he (drunkenly) sets out across the collegiate landscape in order to find the truth behind the assault before the little value his reputation still has is completely depleted.

---

FREE! Previously $2.99

Find out more at: AMAZON
HISTORICAL

Plato: Letters to my Son

by Neel Burton

---

My doctor tells me that I am dying. The time has come for me to write these letters to you. I pray that I might remain lucid for long enough to finish the task and ask that you forgive any lapses in my memory or reason. I propose not so much to counsel you as to furnish you with an account of my life and thought; not the impersonal and incomplete fabrication that you or anyone might piece together from my books, but the real account.

---

FREE! Previously $2.99

Find out more at: AMAZON
MEN'S FICTION

Clay Burning

by Oliver Jackson

---

After a fifteen year absence, John Gainer returns to his home town of Clay, Texas to organize his father's funeral. He has bitter memories of a childhood tragedy which still haunts his dreams occasionally, but which he thought was firmly buried. The chance discovery of a human jawbone in a disused quarry awakens the past, and brings it closer to home than John first realizes. As he becomes increasingly enmeshed in a series of horrific events, he finds that it's not just his own life in jeopardy.

---

FREE! Previously $1.99

Find out more at: AMAZON
WOMEN'S FICTION

Changes

by Judith Arnold

USA Today Bestselling Author

---

The Magic Jukebox sits in the Faulk Street Tavern in the quiet seaside town of Brogan's Point, Massachusetts. No one knows what classic rock songs will come out of the jukebox when a coin is inserted, but every now and then, the jukebox will play a song that casts a spell on two bar patrons—a song that will change their lives and open their hearts to love.

---

FREE! Previously $3.99

Find out more at: AMAZON
CHRISTIAN/RELIGIOUS FICTION

Billie

by D.L. Stalnaker

---

Billie and Danny had been dating for a year when Billie was in a tragic car accident that almost killed her. Left with injuries that nearly crippled her permanently, she worried that her wedding plans would have to be put on hold, but when Danny, who was getting ready to graduate in May and then go into the Army, got the news that he may be going to Afghanistan after basic training, they decided to keep their Valentine's Day wedding plans.

---

FREE! Previously $0.99

Find out more at: AMAZON
App: Picker

---

Are you ready for a treasure hunt? Your shop has shelves to fill! Search for new collectable items in various locations from the carnival to the airport.

---

$0.99 Previously $1.99

Find out more at: AMAZON
© 2015 Digital Media Revolutions Corp. All rights reserved.