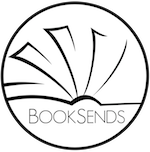 New Daily Bargain & Free Kindle Ebooks
Prices for the following books and apps are valid at the time of posting but can change at any time. Be sure to check product pages for current prices before purchasing.
This page is updated with the most recent deals by 1pm ET each day.
0
Deals for December 18th
FREE BOOK OF THE DAY

Troll Mountain

by Matthew Reilly

---

When his sister is struck down by disease, Raf decides to do the unthinkable: journey alone to Troll Mountain and steal the elixir from the dreaded trolls.

---

FREE! Previously $1.99

Find out more at: AMAZON
Guardians: The Girl

by Lola StVil

New York Times Bestselling Author

---

535 5-star reviews! They told us to walk away from our love, but we couldn't, and now the world is burning…

---

FREE! Previously $0.99

Find out more at: AMAZON
The Tycoon's Revenge

by Melody Anne

New York Times Bestselling Author

---

580 5-star reviews! When Jasmine sees her first love after ten years, they discover a passion that never died and the lies that kept them apart.

---

FREE! Previously $0.99

Find out more at: AMAZON
In Love by Christmas

by Sandy Nathan

---

Leroy, a shaman whose Power is a bit quirky, must save his soul mate from her addictions, her father, and Evil Incarnate, or she'll be damned forever.

---

FREE! Previously $3.99

Find out more at: AMAZON
100 Things To Do Besides Chemo

by Michal Bastomsky Peleg

---

A summary of the best tips Michal Peleg learned during her cancer treatment, the ones she still uses more than 15 years after being completely cured.

---

FREE! Previously $2.99

Find out more at: AMAZON
Death Of The Dollar

by Ben Night

---

Learn why you should always be prepared for economic collapse, how you can prepare for it, and bartering 101 in a world with no cash.

---

FREE! Previously $2.99

Find out more at: AMAZON
HORROR

kindleunlimited

Tales of the Forgotten

by W.J. Lundy

---

132 5-star reviews! Military forces across the globe have been recalled to defend their homelands as a virus spreads and decimates populations. On patrol in Afghanistan, Staff Sergeant Brad Thompson's unit is left behind, alone and without contact. Brad makes a tough decision to leave the safety of his compound to try and make contact with the States, desperate to find rescue for his men. What he finds is worse than he could have ever predicted.

---

$0.99 Previously $2.99

Find out more at: AMAZON
FANTASY - URBAN/PARANORMAL

Witch Born

by Amber Argyle

---

She defeated the Dark Witch, saving the Haven Witches from imprisonment and death. She found love and a place to belong. But Haven is not the sanctuary it appears to be. Even love is in danger of slipping away like water through cupped hands. A new threat merges with the old as the Witches' dark history begins to catch up with them. Only Brusenna knows the extent of the danger and how to stop it, though doing so might cost her everything.

---

$2.99 Previously $6.99

Find out more at: AMAZON
TEEN/YA

A Gift of Wings

by Stephanie Stamm

---

Lucky Monroe is just an ordinary girl—or so she thinks. When her cousin Josh takes her to hear a popular local band, and she sees fiery wings extending from the back of the handsome and charismatic lead singer, Lucky learns she's not so ordinary after all. In her dangerous new world of Fallen angels, demons, and ancient deities, Lucky must decide who and what she is willing to be, in order to save someone she loves.

---

$0.99 Previously $2.99

Find out more at: AMAZON
HISTORICAL

Alexandrian Saga

by Thomas K. Carpenter

---

One hundred years after the Great Library in Alexandria, Heron of Alexandria—the city's most renown inventor and creator of Temple miracles—receives coin from a mysterious patron to investigate the crime. Desperate to be free of the debts incurred by her twin brother, she accepts and sets in motion a chain of events that will shake the Roman Empire and change the course of history forever.

---

$0.99 Previously $6.99

Find out more at: AMAZON
ROMANCE

The Savannah Coven Series

by Suza Kates

---

Biologist Shauni Miller harbors a secret that could alter her life forever. Dr. Michael Black helps Shauni in her time of need, but sees more in the raven-haired temptress than she ever meant to reveal. He knows she's hiding something, but then, so is he. Both Shauni and Michael have a role to play and decisions to make as a centuries-old prophecy has yet to be fulfilled. Only the fates know if they are meant to be together. Or if one of them has to die.

---

$0.99 Previously $7.49

Find out more at: AMAZON
Ruby

by Juliet James

---

After her ma dies, Ruby finds a good job as a schoolmistress in Pittsburgh. But the school's owner, the portly, whiskey-breathed Mister Murphy, has developed wandering hands, and Mrs Murphy's preparing to leave to visit her sister for a month in New York. Ruby sees an advertisement in the Matrimonial News and takes a desperate chance, writing away to the handsome Six-feet-four James Drinkwater. Will James be the answer to Ruby's plight?

---

FREE! Previously $0.99

Find out more at: AMAZON
CHRISTIAN/RELIGIOUS FICTION

It Came Upon a Midnight Crime

by Christy Barritt

---

Someone is intent on destroying the true meaning of Christmas. All around crime-scene cleaner Gabby St. Claire's hometown, anything pointing to Jesus as the "reason for the season" is being sabotaged. The crimes become more twisted as dismembered body parts are found at the vandalisms. Someone's determined to destroy Christmas…but Gabby St. Claire is just as determined to find the Grinch and let peace on earth and goodwill to men prevail.

---

FREE! Previously $0.99

Find out more at: AMAZON
Modern Parables for Financial Freedom

by Joe Tannian

---

Do you want to change your attitude about money? We live in a time of plenty, yet feel dissatisfied, our wants never ceasing. More is not the answer. Financial freedom is the answer and Modern Parables for Financial Freedom can help. This book, the first in a series of 5 will support you in your journey toward financial freedom. How would Jesus teach you about this subject? He would likely tell you stories and parables. This book takes that approach.

---

FREE! Previously $0.99

Find out more at: AMAZON
SCIENCE FICTION

Legacy Code

by Autumn Kalquist

---

Three hundred years ago, the Earth died, and the last humans fled. Beaten. Broken in more ways than one. But there was something they couldn't leave behind: The Legacy Code—mangled genes that force them to abort half their unborn children. When Era and Dritan Corinth get placements on the safest ship in the fleet and win a chance to have a child, they feel lucky. Until an investigation into a hull breach uncovers new threats, dangerous secrets, and treason.

---

FREE! Previously $2.99

Find out more at: AMAZON
BESTSELLERS

Red Hot Alphas

by Multiple Authors

---

Over 1700 pages of brand-new novels from your favorite NY Times and USA Today bestselling authors! Ready to get HOT? Eleven top-selling authors have banded together to bring you 11 ALL-NEW romantic novels of love, passion, and thrilling suspense. These sexy, alpha men will win your heart, your soul, and your body, because nothing less will satisfy them. A heart-pounding collection filled with alpha men you'll fall madly in love with.

---

$0.99 Previously $9.99

Find out more at: AMAZON
MYSTERIES/THRILLERS

Spending Spree

by Ryan Wiley

---

Johnny Davis is a twenty-five year old loser. A few days after his mom helps him open his very own checking account, Johnny discovers something unusual—a one hundred thousand-dollar deposit that is definitely not from his parents. He soon finds that whatever amount he spends in one day is fully reimbursed the following morning. But where's the money coming from? And how much trouble is Johnny in for when someone finds out?

---

FREE! Previously $2.99

Find out more at: AMAZON
LITERARY

Red-Tailed Rescue

by John Irby

---

The lives of one highly educated red-tailed hawk named Orville and Kate, a 12-year-old girl, intersect one day on South Dakota ranchland. Orville has a slight vision problem due to faulty DNA, and Kate needs a friend. When Orville crash lands into the side of the Flannery's home, Kate and her parents rescue him. When Kate goes missing, Orville, the county sheriff's department, and a police dog must combine forces to find Kate before it's too late.

---

FREE! Previously $3.49

Find out more at: AMAZON
CHILDREN'S BOOKS

Janie and the Magic Box Christmas

by Julia Dweck

---

Christmas is coming, but the thermometer is rising to 100 degrees. Janie looks at her green yard and fills up with woe. One day 'till Christmas with no sign of snow! Not a fleck, not a speck, not a white spot around. When a curious freckled-box arrives on Janie's doorstep, she opens it, releasing a whirlwind of mischievous freckles. Join Janie as she follows the freckles on a wild chase to save Christmas.

---

FREE! Previously $2.99

Find out more at: AMAZON
NONFICTION

A Tour of the Heart

by Maribeth Clemente

---

A Tour of the Heart: A Seductive Cycling Trip Through France, part memoir, part love story, is a romantic ode to the most visited country in the world. Told by a proudly-feminine and sophisticated travel writer, an expert in all things French, searching for harmony and true love with her super-cyclist boyfriend. A Tour of the Heart will keep you bien captivé through its many twists and turns.

---

FREE! Previously $7.99

Find out more at: AMAZON
FANTASY - EPIC

The Last Tragedy

by Herb Mallette

---

When two of the world's greatest adventurers disappear, it falls to their heirs—Jake Warbler and the half-sprite Noxie—to confront whatever evil took them. The only clues point to a literary enigma from the depths of antiquity: the Last Tragedy of Coeldoetta of Jueln. Missing and unread since the fall of long-ago empires, the Tragedy has doomed a thousand previous seekers. Can Jake and Noxie unearth this legendary play after so many others have failed?

---

FREE! Previously $0.99

Find out more at: AMAZON
MEN'S FICTION

Defender

by Chris Allen

---

When an intelligence agent is brutally murdered and the president of a small African country is put in danger, Morgan is sent in on his first solo mission for Intrepid. His cover is to evacuate a group of aid workers, with the help of the beautiful but distant Arena Halls, before the country is swept by civil war. But his true mission is much darker. A spy has gone rogue—and there's more at stake than the guy's career in the Secret Intelligence Service.

---

FREE! Previously $2.99

Find out more at: AMAZON
WOMEN'S FICTION

Done with Men Forever

by S. Jane Scheyder

---

When a scandal forces her to rethink her career path, Becky Jacobs finds herself working at her perfect sister's perfect little Bed & Breakfast. To make matters worse, she must cater to the whims of her insufferable houseguest, a brooding ex-NFL player named Tank.The only logical course of action? Swear off men. Forever. If only Becky were less charming.

---

FREE! Previously $4.99

Find out more at: AMAZON
App: Christmas Sweeper 2

---

Swap and match various cute Christmas themed puzzle pieces. Play your way through 140 levels of holiday themed swap and matching puzzle goodness!

---

$0.99 Previously $1.99

Find out more at: AMAZON
© 2014 Digital Media Revolutions Corp. All rights reserved.