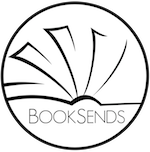 New Daily Bargain & Free Kindle Ebooks
Prices for the following books and apps are valid at the time of posting but can change at any time. Be sure to check product pages for current prices before purchasing.
This page is updated with the most recent deals by 1pm ET each day.
0
Deals for February 1st
FREE BOOK OF THE DAY

Wraithsong

by E. J. Squires

---

Sonia is a Huldra, a dangerous and magical Norse maiden who with just one kiss, has the ability to control humans and appropriate parts of their souls.

---

FREE! Previously $2.99

Find out more at: AMAZON
Read my SONG

by Awen Finn

---

Awen Finn presents a spritual guide to help you discover the hidden meanings and special messages within your favorite songs.

---

FREE! Previously $2.99

Find out more at: AMAZON
WOMEN'S FICTION

kindleunlimited

Starring in the Movie of My Life

by Laurel Osterkamp

---

Samantha acts without thinking; her heart is huge but her sense of purpose is small. Now that she's finally left Collin (this time for good), she needs Nathan Linden to make her feel whole again. Melody knows she can be cold and calculating, but she's driven by the desire to better herself. Growing up has been rough, now all she needs is one person to believe in her, to love her. That person is her English teacher, Nathan Linden. When love is a competition, can anyone win?

---

$0.99 Previously $2.99

Find out more at: AMAZON
SCIENCE FICTION

The Survivors

by V. L. Dreyer

---

Ten years ago, a deadly plague ravaged humanity. Our extinction event has come and gone, but a few of us did survive. We're the lucky ones, born with a rare genetic adaptation that gave us immunity to the plague. But the intervening decade had been brutal and unforgiving; so many more of us died. I am a lone female in a world without rules; death stalks me at every turn. My name is Sandy McDermott, and I am a survivor.

---

$0.99 Previously $4.99

Find out more at: AMAZON
FANTASY - URBAN/PARANORMAL

Sunset Rising

by S.M. McEachern

---

119 5-star reviews! It's been 283 years since the nuclear storm. Sunny O'Donnell is a seventeen-year-old slave who has never seen the sun. She was born in the Pit, a subterranean extension of a secret government bio-dome. Though life had never been easy, now it's a nightmare. After meeting the president's daughter, Sunny is wanted for treason, and if they catch her, she'll be executed.

---

$0.99 Previously $2.99

Find out more at: AMAZON
TEEN/YA

Death Knocks

by Miranda Hardy & Jay Noel

---

Maverick is preparing for senior year: he's no longer stuck in the "friend-zone" with the girl of his dreams, he's looking forward to choosing the right college and being on his own, and he plans to have a blast along the way. But a knock on the door changes all of that forever. Maverick begins a mind-altering, life-changing journey to discover the truth—a truth that certain individuals will do anything to keep hidden.

---

$0.99 Previously $2.99

Find out more at: AMAZON
The Overending

by Rick Johnson

---

For untold ages, the Granite Hulks at Tilk Duraow have been the impregnable center of the High One's slaving system. But now, fifteen-year-old Helga's revolution is way bigger than she ever dreamed. Tilk Duraow itself is in danger. Unexpectedly finding common cause with a troupe of oddball characters, Helga and old comrades are reunited in a chain of events that portends the Overending. Now even the High One himself is no longer safe…

---

FREE! Previously $2.99

Find out more at: AMAZON
MYSTERIES/THRILLERS

The Dark Tide

by Andrew Gross

NYT Bestselling Author

---

105 5-star reviews! After an explosion rips through Grand Central Station, Karen Friedman's husband of eighteen years is dead. On that same day, a suspicious accident leaves a young man dead in Karen's hometown. Detective Ty Hauck finds a clue that shockingly connects the two seemingly unrelated events. Months later, two men show up at Karen's home digging into Charles's business dealings. Hundreds of millions of dollars are missing—and the trail points squarely to Charles.

---

$1.99 Previously $7.99

Find out more at: AMAZON
Quinn Gets His Kicks

by LH Thomson

---

When the ex-boxer, ex-forger Liam Quinn is called in to identify the body of an old associate, it's clear someone wants it to look like an old-fashioned drug deal gone wrong. Enter a high-powered sports agent, a soccer-playing kid with million-dollar feet, and a cast of people who want that million. Suddenly, Quinn's back in trouble with the Philly mob, with explosive results, and he might be just about to lose his one shot with the woman he loves.

---

FREE! Previously $2.99

Find out more at: AMAZON
ROMANCE

Nothing Personal

by Rosalind James

---

Alec Kincaid has never met a woman who could resist him. And it's not going to happen now, not with his star shining more brightly than ever in the high-stakes arena of San Francisco's software industry. Desiree Harlin has learned the hard way that dreams don't come true. And with her reputation and hard-won security on the line, succumbing to temptation isn't an option. But things aren't always what they seem. And even stars sometimes fall.

---

$0.99 Previously $4.99

Find out more at: AMAZON
Refining Felicity

by M. C. Beaton

---

The Misses Tribble, Amy and Effie, spinsters of a certain age, have lived for years on expectations of a great inheritance. When this fails to materialize, they are truly destitute. Desperate, they advertise that they will refine wild and unruly daughters, present them, and see them safely wed. This first volume concerns Lady Felicity Vane and the Marquess of Ravenswood in a love-hate courtship. The Tribbles are charmers and much more fun than their charges.

---

FREE! Previously $5.99

Find out more at: AMAZON
Mr. Frost: Goes to Washington

by Aimee James

---

The 23 year old son of privilege, William Frost, was handsome, carefree and in love. That is, until his heart was broken by the love of his life, Katherine O'Doherty. It is now five years later and the tragic loss of his parents is yet another crushing blow. Will has been left alone to manage his family's philanthropic work. His jet-setting life hides an emptiness that haunts him wherever he goes. However, true love may not be so far away for this well-intentioned playboy.

---

FREE! Previously $0.99

Find out more at: AMAZON
EROTIC ROMANCE

kindleunlimited

Eden

by Georgia Le Carre

---

Haunted by memories of her brother's death, and searching for answers, Lily Hart embarks into a seedy underworld. At thirty Jake Eden has everything: looks to die for, money, power and a never-ending line of twisted women willing to do anything to get with him. When a woman with the stage name of 'Jewel' arrives on the scene, her lure is addictive and undeniable and soon he is hooked. But when the line between betrayal and loyalty is put to test, will love be stronger than revenge?

---

$0.99 Previously $3.99

Find out more at: AMAZON
Strictly Off Limits

by Jessica Hawkins

---

Alexandra James gave up her spring break for a job that would earn her enough money to buy her way out of a broken heart. But if she thought her new boss would let her off easy because he's her father's best friend, she couldn't have been more wrong. Dean Brittany demands perfection from his employees, but none more so than his new temp, since correcting her mistakes seems to fuel his unexpected attraction to her. Unfortunately for him, Alexandra is strictly off limits.

---

FREE! Previously $0.99

Find out more at: AMAZON
ACTION/ADVENTURE

You are Mine

by Tracy Stewart

---

After betrayal by her husband, Jade finds herself living in a shabby apartment, a far stretch from the life she is accustomed to. Unable to contain her fear of her new environment, Jade is too proud to go home. Enlisting the help of her long time friend and detective, James, the new apartment appears to be a threatening her. Will he be able to help her? Will he find out where the anonymous threats are coming from? The problem may be more complex than James first thought.

---

FREE! Previously $3.67

Find out more at: AMAZON
HORROR

Dead Islands

by Tim Moon

---

Ben Chase and his friend Ty are fresh from teaching English in South Korea, and they're on their way to experience the Big Island of Hawaii – but their vacation turns into a nightmare when two passengers unexpectedly die during their flight. Their plans quickly unravel as a rampant infection hits the islands and they find themselves surrounded by flesh-eating monsters.

---

FREE! Previously $1.99

Find out more at: AMAZON
CHILDREN'S BOOKS

Voyage with the Vikings

by Paul McCusker & Marianne Hering

---

Beth and Patrick find a mysterious letter in the Imagination Station requesting a Viking sunstone. The letter is old and says that someone named Albert will be imprisoned if the sunstone isn't found. Mr. Whittaker sends cousins Patrick and Beth to Greenland circa 1000. On their quest for the sunstone, the cousins meet Vikings Erik the Red and Leif Eriksson—and find the sunstone as they join Leif on his first voyage to North America.

---

FREE! Previously $4.99

Find out more at: AMAZON
NONFICTION

A Week of Meals in a Day

by Betty Cambell

---

Delicious quick & easy recipes for beginners that you can make in a day. Discover twenty meals that can easily be made in bulk, preserved, and then reheated for a mouthwatering meal later in the week. Recipes include Breakfast Casserole, Chicken Mole Enchiladas, Beef and Quinoa Stir-fry, Chicken Barley Gumbo, Fish Chowder, Egg Tofu Fried Rice, Lentil Vegetable Curry, Tuna Pasta Salad, Rolled Lasagna, and Turkey Chili.

---

FREE! Previously $2.99

Find out more at: AMAZON
FANTASY - EPIC

Aurian and Jin

by Emily Russell

---

Innkeeper Aurian Koch drinks beer with the necromancers down the road, scrubs tabletops, swabs glasses, and robs bandits. In the company of his wife, the mysterious ex-soldier Jin Grewler, he's—well, maybe tolerated is the right word. Things change when Jin's past comes to call in the form of a Bonedancer, scourge of the Imperial South. Before they know it, Aurian and Jin are burning their inn and running for the woods to flee from the consequences of whatever it is Jin has done this time.

---

FREE! Previously $2.99

Find out more at: AMAZON
MEN'S FICTION

The Man

by Gerald Hartenhoff

---

Grady Lind is big, strong and good looking. Women can't keep their eyes off of him. Men are intimated by him. He's fast with a gun and good with his fists. When people are terribly wronged, and the law can't or won't help them out, they turn to Grady Lind.

---

FREE! Previously $0.99

Find out more at: AMAZON
CHRISTIAN/RELIGIOUS FICTION

Land of My Heart

by Tracie Peterson

---

235 5-star reviews! Adventurers, families, outlaws...all driven west in the 1860s by a longing for endless blue sky. When Dianne Chadwick urges her family to move west to her uncle's ranch in the Montana Territory, she has no idea that her new life in the rugged frontier—and even within her uncle's home—will not be the idyllic adventure she expects. But first she has to survive the arduous wagon journey with the help of guide Cole Selby, whose heart seems to be as hard as the mountains he loves.

---

FREE! Previously $6.99

Find out more at: AMAZON
HISTORICAL

Shiri

by D.S. Taylor

---

Shiri blocks her ears to her mother's screams and sees the arrows strike her father's chest. With their murderers bearing down on her she turns to obey his final command. "RUN!" Amenhotep, Prince of Egypt, burns her village, enslaves her people, and destroys all she loves. Only Shiri escapes. With tears in her eyes and vengeance in her heart, she races to warn the Shepherd King. If she doesn't reach him in time, all Palestine will burn. It's a struggle that brings the deaths of kings and the birth of a god. It's a quest that sees her fall in love.

---

FREE! Previously $2.99

Find out more at: AMAZON
BESTSELLERS

kindleunlimited

The Glassblower

by Petra Durst-Benning

---

1597 5-star reviews! In the village of Lauscha in Germany, things have been done the same way for centuries. But when Joost Steinmann passes away unexpectedly, his three daughters must learn to fend for themselves. While feisty Johanna takes a practical approach to looking for work, Ruth follows her heart. But it is dreamy, quiet Marie who has always been the most captivated by the craft of glassblowing. The spirited sisters learn not only how to thrive in a man's world, but how to remain true to themselves—and their hearts—in the process.

---

$1.99 Previously $4.99

Find out more at: AMAZON
App: Joining Hands

---

The Peablins are curious little creatures who share a common belief: hold hands with your friends and the Bogeyman won't take you.

---

FREE! Previously $2.99

Find out more at: AMAZON
© 2015 Digital Media Revolutions Corp. All rights reserved.