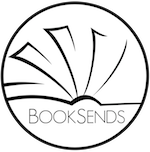 New Daily Bargain & Free Kindle Ebooks
Prices for the following books and apps are valid at the time of posting but can change at any time. Be sure to check product pages for current prices before purchasing.
This page is updated with the most recent deals by 1pm ET each day.
0
FREE BOOK OF THE DAY

Forbidden Loyalty

by S.K. Lee

---

Kate's life has never been normal. She meets Sean: he's hot, mysterious and has been hired to be her bodyguard. But why?

---

FREE! Previously $0.99

Find out more at: AMAZON
Lili

by Shlomo Kalo

---

Acting on impusel, Adon gives all of his money to a pimp to save the life of a prostitute, Lili, and gets himself into a situation he never could've imagined.

---

FREE! Previously $4.99

Find out more at: AMAZON
His Needs

by Ali Parker

---

Bethany had one more year of school left when poverty strikes hard. She encourages her mother to marry her new boyfriend Kent.

---

FREE! Previously $0.99

Find out more at: AMAZON
Modern Wicked Fairy Tales

by Selena Kitt

---

The stories of familiar fairy tales have a few new twists, and a lot of sexy new details. All these fairy tale maidens will find their knights in shining armor.

---

FREE! Previously $7.99

Find out more at: AMAZON
WOMEN'S FICTION

Chez Stinky

by Susan C. Daffron

---

Kat's uncomplicated life gets decidedly less so when she discovers an inherited house comes with some hairy conditions: four dogs and five cats that her aunt wanted her to love as her own. Of course, the house smells like a barn—with a touch of antique skunk—and, naturally, has serious roof issues. And that's before the three-legged cat gets stuck in the wall and the shower goes kablooey.

---

FREE! Previously $3.99

Find out more at: AMAZON
FANTASY - URBAN/PARANORMAL

Broken Realms

by D.W. Moneypenny

---

Mara Lantern doesn't believe in metaphysical powers and alternate realities. That's about to change. After a jetliner plunges into the Columbia River near Portland, Oregon, everyone survives. So why do crash investigators have a hangar full of bodies, one for each passenger except Mara? Before the plane goes down, she glimpses a new reality, one with scales and snouts, fangs and gills. She sees a boy running down the aisle carrying a ball of blue light, chased by a girl who could be her clone.

---

$0.99 Previously $3.99

Find out more at: AMAZON
Awakenings

by Ron Vitale

---

A witch of formidable illusions, Sabrina runs a coven and has settled down to teach initiates in the ways of magic. But when her initiate Alessia asks for her advice and brings back painful memories for her, wheels are put into motion that bring Sabrina's past as a servant in one of the great houses in the magical world of The Realms into the forefront.

---

FREE! Previously $2.99

Find out more at: AMAZON
HISTORICAL

The Equal of God

by Helen Cassidy Page

---

Six year-old Agnes knows Spikes is coming today. She knows because her father is in a bad temper, her brothers are stepping carefully around him and her mother is distracted. But who is Spikes and why everybody is afraid of him? What she doesn't know is that it's gael day. Rent day. Spikes is the Baron's man, come to collect the rent. The Connors are tenant farmers on the Baron's land.

---

FREE! Previously $2.99

Find out more at: AMAZON
FANTASY - EPIC

Gods & Dragons

by Multiple Authors

---

High fantasy at its finest. Demons, goddesses, dragons, outlaws and paladins—find everything you love in a great adventure in this bundle of 9 full-length novels. Richly drawn characters, bold worlds, magic, betrayal, friendship and hope. If you've ever longed to dare epic deeds of your own, then these stories are for you.

---

$0.99 Previously $9.99

Find out more at: AMAZON
CHRISTIAN/RELIGIOUS FICTION

kindleunlimited

The Runaway Pastor's Wife

by Diane Moody

---

After years of frustration from life in a church fishbowl, Annie McGregor walks away from it all and boards a plane for Colorado. She has no way of knowing her college sweetheart is headed to the same cabin in the Rockies. Their unexpected reunion couldn't have come at a worse time. Bewildered that God would allow Michael Dean to walk back into her life, Annie pleads with Him to keep her heart true to her husband and her family. God answers her prayer, but in a way she would never expect.

---

$0.99 Previously $3.99

Find out more at: AMAZON
ACTION/ADVENTURE

kindleunlimited

Deadman's Lament

by Linell Jeppsen

---

The year is 1872. Twelve-year-old Matthew Wilcox leads a charmed life on his family's sprawling ranch in Washington Territory until a series of tragic events leave him orphaned and in the clutches of a vicious band of outlaws. Threatened by the gang leader's perverted cousin, Top Hat, Matthew also faces Indian attacks, dangerous wildlife, and a deadly snowstorm. He survives but burns with an overwhelming hunger for revenge.

---

$0.99 Previously $2.99

Find out more at: AMAZON
SCIENCE FICTION

kindleunlimited

Time Heist

by Anthony Vicino

---

What I can't live with is knowing a Unity Leader helped Malcolm Wolfe, the man who murdered my wife and a million other innocents, escape prison. Finding Malcolm means uncovering secrets that could tear Unity apart from the inside. But if I don't stop him, there probably won't be a Unity to save anyhow.

---

$0.99 Previously $2.99

Find out more at: AMAZON
TEEN/YA

Adventures in Funeral Crashing

by Milda Harris

---

Sixteen year old Kait Lenox has a reputation as the weird girl in her high school, mostly because she has a hobby crashing funerals. At one of these, Kait is outted by the most popular guy in school, Ethan Ripley. Yet, instead of humiliating her for all the world to see, he asks for her help, and Kait finds herself entangled in a murder mystery. Not only is the thrill of the mystery exciting, but more importantly Ethan knows her name. A little sleuthing is well worth that.

---

FREE! Previously $0.99

Find out more at: AMAZON
The Overending

by Rick Johnson

---

For untold ages, the Granite Hulks at Tilk Duraow have been the impregnable center of the High One's slaving system. But now, fifteen-year-old Helga's revolution—one she hardly expected to begin—is way bigger than she ever dreamed. Tilk Duraow itself is in danger. Unexpectedly finding common cause with a troupe of oddball characters, Helga and old comrades are reunited in a chain of events that portends the Overending.

---

FREE! Previously $0.99

Find out more at: AMAZON
CHILDREN'S BOOKS

Zigi the Alien and the Stinky Socks

by Nirit Littaney

---

Sniff Sniff. What is that stinky smell? No dirty sock is too smelly for Zigi, a friendly alien who zooms down to Earth in search of lone socks. Follow Zigi as he roams the streets and parks of your neighborhood, snatching colorful socks when their owners aren't looking.

---

FREE! Previously $2.99

Find out more at: AMAZON
MYSTERIES/THRILLERS

kindleunlimited

A Cry in the Shadows

by Giulia Beyman

---

One cold night in Rome, Susan Bley waits for her neighbor, Alexandra, to join her and her nine-year-old daughter, who never arrives. With help from a neighbor, they enter and discover Alexandra gone. Unbeknown to Susan, Margot had unwittingly run into Alexandra's killer in the basement the night she was killed, and because of that chance encounter, the killer knows Margot may talk.

---

$0.99 Previously $3.45

Find out more at: AMAZON
kindleunlimited

The Peacekeeper's Photograph

by M. L. Doyle

---

Master Sergeant Lauren Harper always has her eye on the mission, especially when on a deployment to a war-torn country like Bosnia. When Specialist Virginia Delray, a soldier under Harper's authority, is murdered, military investigators need a speedy resolution. Delray is Harper's roommate and the young southern girl's incompetence had sparked Harper's temper more than once for everyone to witness. For the investigators, the shortest route to closing the case could lead directly to Harper.

---

$0.99 Previously $2.99

Find out more at: AMAZON
kindleunlimited

Missing Lynx

by Fiona Quinn

---

Lexi Sobado, code named Lynx, is settling into her new job at Iniquus. Spyder McGraw, Lexi's long time family-friend and mentor, shows up in town, bringing more questions than answers. A new neighbor, Maria Rodriguez, moves into Lexi's neighborhood—their pasts dangerously linked together. And grief as Lexi mourns her late husband, Angel, tangles itself around her feeling for Striker Rheas. At work, at home, in her heart, Lexi can't seem to find the peace and security she craves.

---

$1.99 Previously $3.99

Find out more at: AMAZON
Odds and Ends

by Audrey Claire

---

Margot Gardner's husband has run off with a woman half his age. He just disappeared, leaving behind a note and an insult. Margot must fend for herself for the first time in her sixty-three years. Everything is going terribly, thanks to smart-mouth Odds, the cat. Then it gets worse when Margot stumbles onto the body of the building's superintendent. Margot is determined to find out if one of her neighbors is the murderer.

---

FREE! Previously $0.99

Find out more at: AMAZON
ROMANCE

Hometown Love

by Christina Tetreault

---

Everyone in North Salem thinks they know Jessie Quinn. Nobody knows that she's spent years overcoming the emotional scars left by her last boyfriend. Mack Ellsbury moves back to North Salem to be closer to his family, not to find love. Then Jessie Quinn returns to his life. Soon Mack no longer sees Jessie as the quiet girl he once tutored in high school but rather the woman he is falling in love with.

---

$0.99 Previously $2.99

Find out more at: AMAZON
Rough Hard Fierce

by Skye Warren

---

I'm a cautionary tale. A statistic. A victim. A single teenage mother from the poor part of town. Most of the time I'm too busy working and struggling to care what people think. Survival doesn't come easy. I have a dark secret, a pressure valve, a rare moment just for myself. On these nights I visit a club. There I find men who give me what I need. Men like Colin. But he wants more than a few stolen hours. A riveting three-book set.

---

$0.99 Previously $4.99

Find out more at: AMAZON
Christmas Pets and Kisses

by Multiple Authors

---

Ring in the Christmas cheer with sixteen all-new sweet and heart-warming romances from New York Times, USA Today and National bestselling authors. Don't miss out on this romantic collection of Christmas tails…uh, tales as adorable pets with fins, paws, feathers, and hooves bring holiday magic with the gift of true love.

---

$0.99 Previously $9.99

Find out more at: AMAZON
Bluegrass State of Mind

by Kathleen Brooks

---

McKenna Mason's perfect life in New York City has just been destroyed. She is now a witness to a horrific crime involving some of America's most influential men. She knows she must excape and can think of only one outsider that might help her—Will Ashton. The flame of their brief teen romance never completely died out, and now it is about to explode. Can Will and McKenna cross the finish line together, and more importantly, alive?

---

FREE! Previously $3.99

Find out more at: AMAZON
The Cowboy Way

by Anna Alexander

---

An on the job accident leaves ranch owner Trey Armstrong with a dislocated shoulder and no recollection of the last few years of his life, including his marriage to the lovely Greta. His mind might not remember her but his body sure does, and despite his lack of memory, Trey finds himself eager to return to the homestead. With his ranch a success and a beautiful, understanding wife by his side, Trey comes to think he's been living the charmed life. But not all is as it seems. Behind shy smiles and scorching kisses, Greta is hiding secrets that could destroy their rediscovered relationship.

---

FREE! Previously $2.99

Find out more at: AMAZON
NONFICTION

The Martial Apprentice

by Roy Dean

---

Sent to Japan as a 16 year old exchange student, Roy Dean stepped into the world of martial arts through the sport of Judo. Returning to the USA, he pursued even more intense study, becoming a live in apprentice to a Japanese Jujutsu and Aikido master. This is a recollection of a life changing journey, the lessons learned by living in a dojo, and his introduction to the art of Brazilian Jiu Jitsu.

---

FREE! Previously $9.99

Find out more at: AMAZON
MEN'S FICTION

Undead

by Trinidad Giachino

---

In the 1950s, Richard Saussure is a Private Detective with a reputation for never leaving a job unfinished. A man named Lord Hurlingthon contacts him, requesting his abilities to solve a deeply personal mystery: Hugh Hurlingthon is two hundred and thirteen years old and can't die. Or so he claims. Saussure will have to discover if this man is telling the truth, and if so, why he can't cease to exist. Along the course of this investigation, Richard Saussure will question his beliefs while attempting to come to terms with his own past.

---

FREE! Previously $0.99

Find out more at: AMAZON
LITERARY

Four Thousand Miles

by Jesi Lea Ryan

---

When Natalie Spencer loses both her career and marriage in the same morning, the emotional shock sends her on a spontaneous journey to England. There, she is nearly mugged in a Tube station, but an introverted songwriter named Gavin Ashby scares off her attackers. Recognizing Natalie's fragile state, Gavin offers help and invites her to recuperate from her trauma at his country home. As she adjusts to her new role and surroundings, Natalie finds healing by helping others.

---

FREE! Previously $2.99

Find out more at: AMAZON
HORROR

Haunted From Within

by Ian C.P. Irvine

---

When Peter Nicolson is almost killed by a gang leader out to make his mark, the only way to save his life is through a double kidney transplant. One of the first people in the world to be treated with the new genetic wonder drug 'SP-X4', Peter makes a remarkable recovery. Yet as he recovers, his personality begins to change, and he discovers that he can see visions of unsolved killings committed by a murderer that no one has ever caught. Peter sets out to solve the murders, to track down the killer, and find out the truth behind the visions that he sees.

---

FREE! Previously $2.99

Find out more at: AMAZON
BESTSELLERS

The Life We Bury

by Allen Eskens

---

College student Joe Talbert has to interview a stranger and write a brief biography of the person. He meets Carl Iverson, and soon nothing in Joe's life is ever the same. Carl is a dying Vietnam veteran—and a convicted murderer. With only a few months to live, he has been medically paroled to a nursing home, after spending thirty years in prison for the crimes of rape and murder. As Joe writes about Carl's life, especially Carl's valor in Vietnam, he cannot reconcile the heroism of the soldier with the despicable acts of the convict.

---

$2.99 Previously $11.99

Find out more at: AMAZON
App: Best Fiends

---

Discover the world of Minutia and its cute, courageous inhabitants in this fiendishly fun puzzle adventure.

---

FREE!

Find out more at: AMAZON
© 2015 Digital Media Revolutions Corp. All rights reserved.