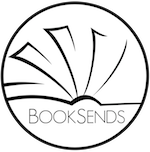 New Daily Bargain & Free Kindle Ebooks
Prices for the following books and apps are valid at the time of posting but can change at any time. Be sure to check product pages for current prices before purchasing.
This page is updated with the most recent deals by 1pm ET each day.
0
FREE BOOK OF THE DAY

Out of Practice Aphrodite

by S.E. Babin

---

Abby left Olympus behind for the only thing she ever wanted: freedom. Things are going great until a misstep lands her right back into Olympus politics…

---

FREE! Previously $2.99
FANTASY - EPIC

The Falling of the Moon

by A. E. Decker

---

In the gloomy mountains of Shadowvale, Ascot Abberdorf is expected to marry a lugubrious Count and settle down to a quiet life terrorizing the villagers. Instead, armed with a book of fairy tales, her faithful bat-winged cat, and whatever silverware she can pinch, Ascot heads east, to the mysterious Daylands, where her book promises she can find True Love and Happily Ever After, if she only follows her heart.

---

$0.99 Previously $3.99
SCIENCE FICTION

kindleunlimited

Souls of the Never

by C.J. Rutherford

---

Katheryne just wants a normal life, but every time she shuts her eyes, her dreams threaten to rip her apart. As her nightmares become reality, she realizes something evil wants our world, and it's coming through her to get it. Against her will, Katheryne is catapulted into a battle that has raged for millennia, and the fate of her world, and countless others, lies in her hands. Can she free the magic from its prison, and use it to defeat the rising darkness?

---

$0.99 Previously $2.99
kindleunlimited

The Return

by Jack L Knapp

---

Contacted by a new civilization, the people on Darwin's World face the greatest threat they've ever experienced. Even the people of the advanced civilization known as Prime are threatened. Aided by a computer network, they turn to the only man who might help them. Matt, a former soldier, is accustomed to dealing with the advanced civilization on Prime and also the more primitive one on Darwin's World. He accepts the challenge. But he will need help…

---

$0.99 Previously $3.99
The Ghost Writer

by Damon Norko

---

What would you do if you came back as a ghost? You could finally write that novel…Meet Arnold Showalter, ghost. At night, Arnold haunts the magnificent underground Mystic Caverns of Appalachia. But during the day, Arnold becomes The Ghost Writer, the first "literary voice from beyond the grave." Yet before Arnold can capitalize on his fame, he must first exorcise the "ghosts" of his own past. And it is easy to become bitter when one is dead…

---

FREE! Previously $3.99
TEEN/YA

kindleunlimited

Embattlement

by Norma Hinkens

---

Against all odds, Derry and a handful of survivors escape the malevolent Doctor Lyong's clutches, but no one knows if Owen is dead or alive. The shaky plan to rescue him falls apart when the Council splits over rumors of Owen's ties to the Craniopolis. Forced to find new recruits Derry makes the treacherous journey to Shoshane City, home of the mysterious riders. Mutiny and sabotage are afoot and Derry finds herself caught up in a desperate struggle…

---

$0.99 Previously $3.99
HORROR

kindleunlimited

Apparition Lake

by Doug Lamoreux & Daniel D. Lamoreux

---

Something is terribly wrong in the nation's oldest national park. After gruesome deaths occur in Yellowstone, everyone believes that a monstrous grizzly bear is on a rampage. Scientific evidence suggests another terrifying conclusion. For Chief Ranger Glenn Merrill, putting an end to the mysterious deaths is more than just his job; it is a mission that will take him to the brink of death and shatter the foundation of his beliefs.

---

$0.99 Previously $4.99
ACTION/ADVENTURE

kindleunlimited

Escape

by W.J. Lundy

---

126 5-star reviews! From the outbreak in Afghanistan to the struggles at sea. Brad and his comrades realize the war for humanity has only just begun. And there's no guarantee any of them will survive the long journey home…Escape is the first omnibus containing: Vol 1 Escaping The Dead, Vol 2 Tales of The Forgotten, and Vol 3 Only the Dead Live Forever.

---

$0.99 Previously $4.99
kindleunlimited

Rick Cantelli, P.I.

by Bernard DeLeo

---

Ex Navy SEAL Rick Cantelli and CIA Counterintelligence Agent Lois Madigan form Madigan & Cantelli Security and Investigations. After twenty successful years, Rick's old high school girlfriend shows up to turn their world upside down. Suddenly, they're back killing bad guys, facing down mobsters, and escorting movie stars. They were a deadly team in their CIA years, and they prove they're just as deadly now.

---

$0.99 Previously $3.99
HISTORICAL

kindleunlimited

Cunningham's Revenge

by Philip McCutchan

---

A dangerous alliance threatens to topple the British Raj in North-West India. Led by an unstoppable figure who calls himself the Star of Islam, the native forces recognise no boundaries, stooping so low as to target the wives and children of the British soldiers. One unfortunate victim of these despicable acts is the Sergeant Major Cunningham who is determined to avenge his wife's death with the life of the Pathan leader himself.

---

$0.99 Previously $3.99
LITERARY

kindleunlimited

A Love Story for a Nation

by Mark W Sasse

---

As nightly raids burn the capital city, the mundane existence of Gerald Sanpatri takes a dramatic shift when Rosia walks into his life bringing laughter and unexpected love. She inspires the ex-writer to once again take up his pen and write the impossible: a love story for an entire nation. The explosive and heart-warming journey of one country's brush with history through the eyes of a courageous man who dared to stand up, smile, and think the unimaginable.

---

$0.99 Previously $2.99
NONFICTION

Freedom

by Mende Nazer & Damien Lewis

---

In the summer of 2007 Mende Nazer embarked upon a journey back to her homeland in the Nuba Mountains of Sudan. She left behind the relative security of London, her new home, to return to the war-ravaged land of her birth. But she would be risking everything she had fought for in an effort to make contact with the family she'd lost when she was taken into captivity. And over an epic, harrowing journey, Mende discovers what freedom really means.

---

$0.99 Previously $2.99
Slices of Life

by Russ Towne

---

From heart-warming memories of childhood, to humorous perspectives on aging, inspiring stories of survival against nearly insurmountable challenges, to hilariously disastrous social encounters, this non-fiction anthology has it all! Features thirty-two stories exploring the challenges, triumphs, and humor of life as seen through the eyes and experienced in the hearts of fifteen writers.

---

$0.99 Previously $2.99
WOMEN'S FICTION

The Bad Girl

by L. Donsky-Levine

---

1971. Riley Madison is always looking over her shoulder. And always running. From poverty, from abuse, from a childhood snuffed out by a junkie mother, and a violent past marginally kept at bay. This twenty-two-year-old New Yorker lives in her less than perfect world where her only friend is a cat, and when not self-medicating with Twinkies, Oreos and cigarettes, she works at a Times Square sex emporium servicing anyone who can pay.

---

$0.99 Previously $2.99
CHRISTIAN/RELIGIOUS FICTION

The Amish Twins Boxed Set

by Emma Schwartz

---

Sarah Martin was married with a new baby but had never forgotten a man from her past. The one that still held a place in her heart. Eli has returned to Pride, Ohio after the death of his wife. When two strange babies are abandoned at the home of Miriam and Sarah Martin, Eli jumps in to help the lonely women. Can he heal the scars on her soul? Or will the misunderstandings and mistakes of her past once again sabotage her promising future?

---

FREE! Previously $2.99
Jesus Quotes and Parables

by Mike Bishop

---

Are you tired of this life? Does happiness feel like a utopian concept? If you have been "down in the dumps" for a long time, maybe it's time to take a serious look at your condition. Depression is a menacing disease that has the potential to wreak havoc in your life. If you or your loved one is suffering from this debilitating disorder, "What Jesus Wants You to Know about Depression" can help you find some much needed relief.

---

FREE! Previously $12.99
MYSTERIES/THRILLERS

kindleunlimited

Dark Perception

by Anne Marie Stoddard

USA Today Bestselling Author

---

Darcy Harbinger sees dead people…before they actually die. Art school grad student Darcy has premonitions of other people's deaths, but when she tries to warn these walking doomed—or goners, as she calls them—the news doesn't go over too well. She's getting a reputation on campus as a witch, a psychic, and a freak. Are Darcy's powers of paranormal prediction a gift…or a curse?

---

$0.99 Previously $2.99
kindleunlimited

Murder Most Rural

by Charlie Flowers

---

Meet Riz and Bang-Bang. British Intelligence troubleshooters by trade, their work normally involves covert ops and counterterrorism. A routine exercise with the SAS takes them to a sleepy Essex village, where not only do they stick out somewhat as a British Pakistani couple, but there has also been a mysterious suicide. Or have they stumbled across the perfect murder?

---

$0.99 Previously $2.99
Shamus in a Skirt

by M. Ruth Myers

---

When a man offers 1940s private investigator Maggie Sullivan twice her usual fee to look into a "possible" jewelry theft from his hotel safe, she's skeptical—until a maid's body tumbles out of a trash can and a jeweler known for high quality fakes is murdered. Does a hotel guest who vanished without a trace hold a piece of the puzzle? Could the cops be right that it's all a trick devised by her client?

---

$0.99 Previously $3.99
Flight of the Crow

by Howard Schwartz

---

One December evening in Minneapolis, former soldier and police officer, Tony Crow, has been shot on duty. Sustaining severe injuries, he reluctantly takes early retirement from the police force. Estranged from his ex-wife and young son, but desperate to return to their affections, Crow tries to rebuild his life. In a struggle to regain his former independence, strength and purpose, he decides on a career as a private investigator.

---

$0.99 Previously $2.99
kindleunlimited

A Canterbury Crime

by Brian Kavanagh

---

The ancient walled city of Canterbury has held many secrets over the centuries. But none are more mysterious than the death of Professor de Gray. When the amateur detective Belinda Lawrence is called in to evaluate the contents of the Professor's Tudor Manor House, she suspects foul play. As she starts to investigate, Belinda uncovers an intricate web of secrets that leads to the killer—but which also threatens her life.

---

$0.99 Previously $3.99
Baking is Murder

by Kathy Cranston

---

Newly redundant and recently divorced, there's never been a better time for Jessie to pack up her life in the city and move to Springdale, the small town where she spent childhood summers with her Aunt Bee. Luckily for Jessie, Springdale is every bit as quirky and idyllic as she remembers, and Bee's baking is just as mouth-watering. Then the unthinkable happens: a murder on the outskirts of town. Worse still, Jessie's new friend is the prime suspect.

---

FREE! Previously $0.99
ROMANCE

kindleunlimited

Caught

by Lolita London

---

Jenny Marks feels no pity for the wealthy doctor who has more comfort than she has ever found in her nineteen years. She takes a job as his maid, intending on taking anything of value from him and any other upper class people that she can. When Dr. Winterbourne finds her pilfering his mother's jewels, he decides upon punishing her in the most scandalous of manners, unknowingly tying their fate together.

---

$0.99 Previously $2.99
kindleunlimited

The Quarterback's Love Child

by Stephanie Brother

---

I was told that lust was a deadly sin. His name was Carl Owens. The star quarterback in Stowe Peak's High School was so out of my league until I tripped in the hall. When he came to my rescue everything changed. I knew that lechery was a deadly sin, but his touch wiped away all my fears. We got to know each other in so many different ways. It didn't feel wrong. I had been taught by the church to steer clear of sin but the temptation was too much.

---

$0.99 Previously $2.99
kindleunlimited

The Billionaire's Baby

by Mia Carson

---

Lexi's life was normal until she bumped into Braden, an unrepentant playboy from her past. He's unchanged and wants more from her than she's willing to give. She's desperate for a job, but not desperate enough to like Braden, her new boss. But she's unprepared for the power he has over her body, and she'll do anything to get as far away from him as possible. Except she didn't plan for a baby…

---

$0.99 Previously $3.99
kindleunlimited

How To Survive Your Sisters

by Ellie Campbell

---

The four MacLeod sisters are no strangers to sisterly rivalry. Perfectionist Natalie wants the 'wedding of the year.' Harassed mother, Milly, just wishes her bridesmaid's dress wasn't the size of a tent. Career-obsessed Avril secretly moons over a married man and world traveler, Hazel, the youngest, yearns to be taken seriously. Forced together, things really fly apart—as some shocking skeletons emerge rattling from the crowded MacLeod closet…

---

$0.99 Previously $2.99
Footloose & Faerie Free

by Rowena May O'Sullivan

---

Arrested for appearing naked in a public place, Glory insists she's a Faerie Princess trapped in the human world. When police psychologist Bud is called in he finds himself thinking he might need testing too when he agrees to recite the magic words that will enable her return home. As a thank you Glory gifts Bud with three wishes then casts a spell so he will forget he ever met her. But when he unwittingly makes his first wish, the madness begins…

---

FREE! Previously $2.99
EROTIC ROMANCE

kindleunlimited

Step by Step

by Multiple Authors

---

Sixteen of the genre's hottest authors will take you down a dark, twisted road, where temptation is just too much to resist. These steps just can't keep their hands off each other. They all know they shouldn't—but it feels so good, they just can't stop. You get sixteen tales so deliciously wrong, you'll find yourself wondering why it feels so right. It's time to discover the tantalizing, illicit pleasures that lie only behind closed doors.

---

$0.99 Previously $7.99
Alpha's Heir

by AJ Tipton

---

Handsome billionaire shifter Orson has everything a man could want—money, looks, respect—except the power to control his own life. His father, the clan's alpha, has arranged for Orson to marry a woman from another clan for strategic purposes, leaving him trapped in a life without passion. That is, until he meets the curvy woman of his dreams…

---

FREE! Previously $2.99
FANTASY - URBAN/PARANORMAL

Dream Stalker

by Amy Hopkins

---

All Emma wanted was to sell her enchanted teas in peace; instead, she's caught up in the chase for a killer who's stalking the streets of London. He's targeting half-bloods, people with limited magical ability. People just like Emma. The police are baffled by the long string of deaths, but they're not willing to put in the legwork to make an arrest. After all, magic users can take care of themselves, right?

---

FREE! Previously $0.99
CHILDREN'S BOOKS

Great-Grandma's Gifts

by Marianne Jones

---

Arlene is a little girl who loves to make things. She begins by making presents for her doll, Maggie. As she grows up, she moves on to creating gifts for her own children and grandchildren. This is a lovely story that is designed to help children see a different side of the elders in their lives and understand that they were once children, too.

---

FREE! Previously $2.99
MEN'S FICTION

The Free Trader of Warren Deep

by Craig Martelle

---

Following a civil war on the earth-colonized world of Cygnus VII, humanity and its creations rise again. Free Trader Braden and his mindlinked Hillcat determine that their fortune lies to the south, away from what passes for civilization. Along the way, Braden and his companions find functioning Old Tech that has the potential to change their world for the better or worse, depending on what they decide.

---

FREE! Previously $2.99
BESTSELLERS

Life After Life

by Jill McCorkle

---

The residents, staff, and neighbors of the Pine Haven retirement center (from twelve-year-old Abby to eighty-five-year-old Sadie) share some of life's most profound discoveries and are some of the most true-to-life characters that you are ever likely to meet. Old age can give us a second chance: to see ourselves rightly, be truer to those we love, and inspire those we leave behind.

---

$1.99 Previously $7.99
App: Love and Light

---

Choose exactly how you want to search for beautiful hidden objects among these majestic scenes. Featuring stunning imagery of angels and cherubs in lovely environments, with lots of different ways to play.

---

FREE!
© 2016 Digital Media Revolutions Corp. All rights reserved.