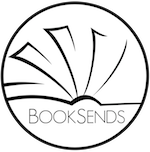 New Daily Bargain & Free Kindle Ebooks
Prices for the following books and apps are valid at the time of posting but can change at any time. Be sure to check product pages for current prices before purchasing.
This page is updated with the most recent deals by 1pm ET each day.
0
Deals for February 26th
FREE BOOK OF THE DAY

Sins of the Father

by Robert J. Thomas

---

After two years Jess finally has his father in his sights, but a desperate call for help leads him straight into a bloody war between two cattle barons.

---

FREE! Previously $2.99

Find out more at: AMAZON
Habit Stacking

by BJ Knights

---

When frustration sets in and you want to throw in the towel, Habit Stacking will show you how to develop and stack healthy cleaning and organizing habits!

---

FREE! Previously $0.99

Find out more at: AMAZON
ACTION/ADVENTURE

kindleunlimited

Behind Closed Doors

by Brian L Porter

---

Autumn, 1888. The population of London is transfixed and horrified by the atrocious murder spree being conducted by Jack the Ripper. Tucked away on the inner pages of the daily press, one may have found a few short articles which told of the strange, unsolved murders which are taking place on board the carriages of the new-fangled and much-heralded transport system. Inspector Albert Norris is charged with bringing the railway killer to justice.

---

$0.99 Previously $2.99

Find out more at: AMAZON
Subject 86

by Mitchell Lombard

---

James Leavitt has done it all, and he is good at everything. His only fault might be that he knows it. But the vast wilderness of the Northern California coastal mountains contains something that he has never experienced, and it will challenge everything he knows. The past meets the present and nothing is quite what it seems in the small town of Somes Bar. One mystery opens up another in this thrilling story that doesn't let go until the final moment.

---

FREE! Previously $2.99

Find out more at: AMAZON
FANTASY - URBAN/PARANORMAL

kindleunlimited

The Arrival

by Dakota Kemp

---

Young Atian officer Kelvar Alexandros is determined to protect his men and his country, despite his growing concern that the enemy may not be as evil as he assumed. Meanwhile, Mistress Telaine Le Fay, sorceress of Gothrond, is dispatched to discover the roots of the conflict and negotiate a peace settlement. The situation proves unclear, however, and she finds herself inextricably tangled in a web of lies, desperately searching for an elusive truth.

---

$0.99 Previously $4.99

Find out more at: AMAZON
WOMEN'S FICTION

kindleunlimited

Take a Load Off, Mona Jamborski

by Joanna Franklin Bell

---

Meet Mona Jamborski, who hasn't left her home in years and is slowly eating herself to death, with one foot in her past memories and another foot in her grave. Mona sees no future for herself until one day, someone knocks on her door and unwittingly leads her into a life-changing decision. Take a Load Off, Mona Jamborski is a book filled with the wonders and heartbreaks of human relationships.

---

$0.99 Previously $2.99

Find out more at: AMAZON
HORROR

kindleunlimited

Hell's Muse

by Jack Wallen

---

In the beginning was the Word – and the Word was a lie. A struggling writer dives into the dark pits of madness to create his most perfect work – a parallel of his own life, only twisted into a malignant hatred. When the written word opens a gateway to Hell, every truth the writer believes is challenged, every lie made truth. As a trail of death and sorrow spills from the words, the writer is drawn into an unholy abyss to become Hell's Muse.

---

$0.99 Previously $3.99

Find out more at: AMAZON
HISTORICAL

Highlander Heat Boxed Set

by Joanne Wadsworth

---

A rugged Scottish warrior agrees to handfast with a lass from the enemy clan. When she arrives at Alex's castle, the last thing he expects is a woman claiming to come from the future, and a woman who ignites in him a powerful desire. When she is taken from him back through time, he'll do all he can to get her back… Get lost in time with three sinfully sexy Highlander romances by Joanne Wadsworth!

---

$0.99 Previously $4.99

Find out more at: AMAZON
MYSTERIES/THRILLERS

Chill Run

by Russell Brooks

---

Starving author Eddie Barrow Jr. will do anything to get a book deal with a NYC publisher. Even if it means getting caught by the media while engaging in S&M with a female celebrity as a publicity stunt. What Eddie gets instead are details of a billion dollar fraud scheme from a suicidal client who's fatally shot minutes later. Now on the run from the law and the killers, Eddie seeks help from two unlikely friends—an alcoholic and a dominatrix.

---

$0.99 Previously $3.99

Find out more at: AMAZON
Into the Devil's Underground

by Stacy Green

---

For Emilie Davis, it was business as usual at WestOne Bank until two men storm in demanding cash. It doesn't take long before Emilie learns one of the men isn't there for money—he's convinced they have a connection and has come to claim her. When hostage negotiator Nathan Madigan arrives, Emilie's captor makes a shocking escape into the Las Vegas storm drains. In the darkness of the Devil's Underground, Nathan is Emilie's last hope for escape.

---

$0.99 Previously $3.99

Find out more at: AMAZON
Hill of Secrets

by Michal Hartstein

---

On a blooming May morning, five bodies of a single religious family are found in their apartment, in the quiet suburb of Givat Shmuel (Shmuel's Hill). Detective Hadas Levinger, a renegade atheist daughter of a religious family, is put in charge of the police investigation. Slowly and skillfully she peels the shells protecting this unique community and reveals hard and painful secrets.

---

FREE! Previously $2.99

Find out more at: AMAZON
ROMANCE

Just a Little Crush

by Renita Pizzitola

---

Brinley Dawson doesn't drink, she studies—and despite the accusations of her alcoholic mother, she's still a virgin. But if Brinley's life is so put together, why is she freaking out to be going to college with the gorgeous, green-eyed jerk she kissed on a stupid dare in high school? Ryder Briggs can have any girl he wants…and the rumors say that he does. So why, after publicly embarrassing Brinley four years ago, is he suddenly acting like he's interested?

---

$0.99 Previously $2.99

Find out more at: AMAZON
More Than Music

by Elizabeth Briggs

---

Maddie Taylor has a summer internship lined up with the LA Philharmonic, yet she secretly dreams of a louder life. But geeky girls like her don't get to be rock stars. That is, until tattooed singer Jared Cross catches her playing guitar and invites her to join his band on The Sound, a reality TV show competition. With each performance their attraction becomes impossible to ignore, but when the show pressures them to stay single, they're forced to keep their relationship secret.

---

$0.99 Previously $2.99

Find out more at: AMAZON
Seduction and Surrender

by Cali MacKay

NY Times Bestselling Author

---

Chef Emma Sparrow has poured her heart and soul into the restaurant of her dreams. But when Quinn Ryker, her landlord and billionaire playboy, refuses to renew her lease, her entire world and all those who depend on her are at risk. A bargain is struck that will save Emma's restaurant and give Quinn what he most desires—Emma. But it turns out there's a lot more on the line when negotiating matters involving one's body, heart, and soul.

---

FREE! Previously $0.99

Find out more at: AMAZON
Bad Boy Rock Star

by Candy J. Starr

---

Hannah Sorrento never planned to be a band manager. Then her father disappears, leaving her with only the money in her purse and a management contract for hot, indie band, STORM. She plans to sell the contract, one way or another. But lead singer, Jack Colt, has other ideas. She's never met a man like him before. His raw sexuality messes with her head and her heart…and a lot of other body parts too. With secrets of his own, will Jack Colt save Hannah or destroy her?

---

FREE! Previously $3.99

Find out more at: AMAZON
EROTIC ROMANCE

All I Need

by Emily Goodwin

---

Sold into slavery at a young age, Jackson Porter has known nothing but darkness, until he is forced to kidnap a young woman with a fiery spirit who refuses to give up. Could she be all Jackson needs to awaken his dead soul?

---

$0.99 Previously $2.99

Find out more at: AMAZON
21 Marine Salute

by Heather Long

---

The military is a family. Once a person becomes a Marine, that title cannot be taken away as it was earned, not given. One by one, meet characters who aren't given the easy outs or convenient answers. Join them as they struggle, stay with them as they fight, rise with them as they triumph.

---

$0.99 Previously $9.99

Find out more at: AMAZON
TEEN/YA

Elixir

by Anna Abner

---

The red plague has devastated the human race, turning billions of people into zombies with red eyes and an insatiable hunger for human flesh. The 212R virus sweeps through the population so quickly a possible cure is left to rot. Seventeen-year-old Maya Solomon may be the only survivor who knows where it is. But to reach the lab in Raleigh, North Carolina she will have to outrun the infected boy tracking her every step and cross into a city swarming with monsters.

---

FREE! Previously $2.99

Find out more at: AMAZON
CHILDREN'S BOOKS

Portal Through the Pond

by David K. Anderson

---

When 13-year-old Christy's grandmother dies, she leaves Christy a mysterious packet of information revealing an amazing secret: the pond in her yard is in fact a portal to another world. And what's more, her grandfather had disappeared in that world nine years earlier. When nosy classmate Rob accidentally crosses into that other world, Christy and her friends must enter the portal to rescue him.

---

FREE! Previously $0.99

Find out more at: AMAZON
LITERARY

The Junior Arsonists Club

by Craig Tollifson

---

For young parents Marilyn and Brad, adopting an orphan girl from Belgorod, Russia, was supposed to make their lives complete. But from the moment she arrives, 12-year-old Zhanna has one thing on her mind: setting fire to the family couch. When Brad jets away on business—or so it seems—Marilyn is forced into a dark and hilarious game of cat-and-mouse with the preteen pyromaniac. Can Marilyn get through to Zhanna before her own life goes down in flames?

---

FREE! Previously $2.99

Find out more at: AMAZON
NONFICTION

Evacuated!

by Kate Benzin

---

Kate and Rudy woke up in the middle of the night with a killer volcano giving the performance of a lifetime less than 9 miles from the house/office that they share. They lived in a safe zone, but this time even the safe zone was at risk. Mt. Merapi, Indonesia's most active volcano, recently had the largest eruption since 1872, killing over 300 people. Kate and Rudy tell you the true story of their harrowing experience during this dramatic time.

---

FREE! Previously $3.27

Find out more at: AMAZON
MEN'S FICTION

Baby Huey

by James Henderson

---

Baby Huey is the story of an average man and his spiral into addiction. A brilliant urban comic/tragedy that weaves satire, sarcasm, and social commentary into a tightly wound anti-drug novel with an unforgettable climax.

---

FREE! Previously $0.99

Find out more at: AMAZON
CHRISTIAN/RELIGIOUS FICTION

Photoplasm

by Frank Pickard

---

A photojournalist on assignment for a major publication takes a picture of a stately Victorian home and captures the image of an attractive, turn-of-the-century young minister who begins to haunt every picture she takes anywhere in the world. Caitlin Meyers is drawn deeper into her nightmare and compelled, for her sanity, to unravel the mystery of why the apparition of the holy man is obsessed with following her. Her journey reveals a centuries-old murder mystery and the evil souls that will not rest until more lives are lost.

---

FREE! Previously $2.99

Find out more at: AMAZON
FANTASY - EPIC

The Hunter's Rede

by F.T. McKinstry

---

Lorth of Ostarin is a hunter of men. Lawless, solitary and obscure, he is trained in magic and its inherent order. The trouble begins when Lorth returns home from a long absence to find his old haunts compromised by a cruel, upstart warlord who has invaded the realm and pushed it to the brink of war. Lorth's cavalier attempt to elude a political sandpit quickly deteriorates into a series of skirmishes that he negotiates with a sword and a reckless penchant for using magic against the rules.

---

FREE! Previously $2.99

Find out more at: AMAZON
SCIENCE FICTION

The Black Ships

by A.G. Claymore

---

For millennia, Earth's inhabitants thought they were alone – until they took their first tentative steps out of the cradle. As the nations of Earth struggle to establish a fragile colony on the surface of Mars, they suddenly lose all contact with their settlers. In the days that follow, it becomes abundantly clear that humans are not the only ones intent on exploiting the resources of the solar archipelago. In a desperate bid for freedom, Humanity must undergo social and economic changes on a scale previously unheard of.

---

FREE! Previously $0.99

Find out more at: AMAZON
BESTSELLERS

Before I Met You

by Lisa Jewell

---

After her grandmother Arlette's death, Betty is finally ready to begin her life. She had forfeited all the usual preoccupations of a woman her age in order to care for Arlette in their dilapidated, albeit charming home on the English island of Guernsey. Her will included a beneficiary unknown to Betty and her family, a woman named Clara Pickle who presumably could be found at a London address. Now, having landed on a rather shabby street corner in '90s Soho, Betty is determined to find the mysterious Clara. She's ready for whatever life has to throw her way. Or so she thinks...

---

$1.99 Previously $9.99

Find out more at: AMAZON
App: The Hidden Object Show

---

Your grandfather left a cryptic message about a mysterious game show. Can you help rescue him? Uncover the secrets of your insane Host!

---

FREE!

Find out more at: AMAZON
© 2015 Digital Media Revolutions Corp. All rights reserved.