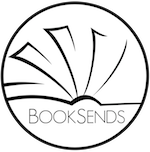 Prices for the following books and apps are valid at the time of posting but can change at any time. Be sure to check product pages for current prices before purchasing.
This page is updated with the most recent deals by 1pm ET each day.
Deals for September 23rd
FREE BOOKS OF THE DAY

Lost

by Ron Vitale

---

Cinderella finds her long lost Fairy Godmother and solves the mystery behind her mother's death. Yet the Fey Lord, the Silver Fox, also takes notice in her and suddenly her world is turned upside down…

---

FREE! Previously $0.99

Find out more at: AMAZON
Flame Moon

by K.J. Jackson

---

114 5-star reviews! Skye thought waking up beside a river with no memory was her biggest problem. But the man who saved her from drowning is more than mortal, and she herself has unexplained powers…

---

FREE! Previously $0.99

Find out more at: AMAZON
TEEN/YA

Sleepy Hollow

by Dax Varley

---

The Headless Horseman has risen again, slashing heads and terrorizing the quiet countryside. Katrina's only joy during this dismal darkness comes when her attraction to Ichabod Crane turns to romance. When the Horseman marks Ichabod as his next victim, Katrina, despite dangerous efforts to save him, sees no other choice than for them to flee. But the Horseman awaits. Now it's up to her to sever the horror and alter the Legend of Sleepy Hollow.

---

$0.99 Previously $2.99

Find out more at: AMAZON
HORROR

Surviving The Evacuation

by Frank Tayell

---

After the zombies came, Bill watched the streets fill with refugees. Then he watched as they filled up again—this time with the undead. When the power went out, he was trapped, alone, and running out of food and water. Now he knows that to reach the safety of the enclaves he will have to venture out into the wasteland that once was England.

---

$0.99 Previously $2.99

Find out more at: AMAZON
HISTORICAL

kindleunlimited

Per-Bast

by Lara-Dawn Stiegler

---

A raging fire takes the life of the high priest of Karnak Temple. Neferure's love, Sahu, also dies in the flames, and she is convinced that their deaths were no accident. With the country divided, and none acknowledging the deaths as mysterious, Neferure alone hunts to uncover answers. What she will find is that a promise can defy death, and that a sinister plot threatens all of Egypt—one that reaches into the realm of the gods.

---

$0.99 Previously $4.99

Find out more at: AMAZON
SCIENCE FICTION

Wanderer's Escape

by Simon Goodson

---

111 5-star reviews! Jess was born a prisoner, grew up a prisoner and at sixteen knew he would die a prisoner. When his turn comes to try to break through the traps protecting a spaceship it seems his day to die has come. The ship, and others like it, have already claimed hundreds of prisoners' lives. Instead he manages to avoid the traps and gain access to the ship with two other prisoners, beginning a frantic flight to freedom.

---

FREE! Previously $0.99

Find out more at: AMAZON
FANTASY - URBAN/PARANORMAL

kindleunlimited

Whispers of a Legend

by Carrie James Haynes

---

Kela was born a Euchoun. Half Witheleghean, a passive peaceful race where magic runs freely, and half Sordarin, a valiant warrior race of hawkmen who rule the sky, she knows well her parents gave the ultimate sacrifice to give her a chance to live. Yet, in so doing, they have left Kela unprepared to face the dangers that await her. An evil as no other before has emerged, but all is not what it seems as a dark cloak encompasses her family…

---

$0.99 Previously $2.99

Find out more at: AMAZON
CHILDREN'S BOOKS

Giggleswick

by Matthew Mainster

---

Giggleswick—a small country in the middle of the Atlantic Ocean hidden from the rest of the world by a circle of unnavigable fog. There, Elliot has found the happiness he's been waiting for and a place to call his own, but what he doesn't know is that helping Giggleswick to remain hidden from the rest of the world may prove far more difficult and dangerous than he could have ever imagined…

---

FREE! Previously $0.99

Find out more at: AMAZON
MYSTERIES/THRILLERS

Agnes Barton In Tawas

by Madison Johns

USA Today Bestselling Author

---

Trouble in Tawas—When the sheriff's father ends up with a dead man's credit card, the sheriff hires Agnes and Eleanor to clear his father's name. Treasure in Tawas—When a tabloid prints a treasure map, treasure hunters begin tearing up the town looking for treasure, and Agnes and Eleanor join in the foray. Bigfoot and Tawas—Agnes and Eleanor embark on their most challenging case to date, finding Bigfoot!

---

$0.99 Previously $5.99

Find out more at: AMAZON
Brand Loyalty

by F.M. Kahren

---

Retired Major Matt Rommel spends his days surrounded by art treasures and his nights in the Mission District at Vince's bar. Carolyn Kast is a single mother in her middle forties with a fledgling ad agency and two partners who are always at each other's throats. Worse, it is becoming clear that someone is trying to kill her. Six-year-old Aubrey knows what to do. Go to the museum, to the man she has decided is an enforcer for Santa Claus: The Scary Man!

---

FREE! Previously $2.99

Find out more at: AMAZON
Murder! Too Close To Home

by J.T. Lewis

---

Gabriel Celtic and the other members of the Major Crimes Taskforce have been tasked with hunting down a local serial killer, but they're thwarted at every turn. As the murders continue, it becomes apparent that the beautiful blonde mastermind has it out for the Sheriff's Department, and Gabriel soon learns that solving the investigation may require one of his own to make the ultimate sacrifice.

---

FREE! Previously $0.99

Find out more at: AMAZON
ROMANCE

Hold on Tight

by Serena Bell

---

Injured war hero Jake Taylor struggles to find purpose, until he runs into the gorgeous woman he dated briefly—and disastrously—before being deployed eight years ago. Turns out Jake doesn't just need to figure out how to be a civilian…he also needs to learn how to be a dad. Soon Mira and Jake realize that their passion didn't disappear when Sam was conceived—and that instead of running away, sometimes it's better to hold on tight.

---

$0.99 Previously $2.99

Find out more at: AMAZON
August

by Kit Morgan

---

Duncan Cooke, aka The Duke of Stantham, had a problem: six unwed English cousins. But Duncan realized that his hometown of Clear Creek had exactly what he needed. Men! And so with the help of his brother's wife Sadie, he concocted a plan to send his cousins to Clear Creek as mail order brides! He just hoped the calamity that often followed them, didn't find its way across the sea as well …

---

FREE! Previously $0.99

Find out more at: AMAZON
EROTIC ROMANCE

Master for Tonight

by Elaine Barris

---

While feeding in the slums of the city, he is interrupted by a woman. Mesmerized, he extracts his fangs from his meal and follows her home. Instantly obsessed, he watches her nightly. Nights turn to months. His desire for her becomes overwhelming. Though fearing the wrath of a vicious Maker who turned him against his will, Julian decides to give Kate the most sensual night of her life…

---

$0.99 Previously $2.99

Find out more at: AMAZON
Undiscovered Passion

by Amanda Reed

---

The last thing Gabby needs is a man…until she bumps into a guy she once despised, a guy who is now the sexiest man she has ever set her eyes on. Chris is out on the trail of a hot story for the magazine that he works for. He is surprised to find his high school fantasy right on the scene, and he decides to see if he can make her change her mind and love him.

---

FREE! Previously $2.99

Find out more at: AMAZON
BESTSELLERS

From the Ballroom and Beyond

by Multiple Authors

---

Nine best-selling, award winning authors bring you a limited time collection of full length, sexy stories of Regency Romance. Lose yourself in nine historical tales of passion, laughter, desire and intrigue, right along with a breathtaking group of scoundrels, rogues and libertine lords—and the spirited ladies who tame them.

---

$0.99 Previously $9.99

Find out more at: AMAZON
ACTION/ADVENTURE

Cold A Long Time

by John Leake

---

In August of 1989, Duncan MacPherson—a pro hockey player from Saskatoon, Canada—vanished without a trace in Europe. With no help from the police, his parents, Lynda and Bob, drove all over the Alps looking for him, and finally found his car at the Stubai Glacier. Thus began their twenty-year struggle to discover why their son had disappeared. Had he wandered off the beaten track or had he been the victim of something sinister?

---

FREE! Previously $4.99

Find out more at: AMAZON
FANTASY - EPIC

Blood Bonds

by Joe Louis Walker

---

The Dark Lord, Akvandar, has defeated the once mighty Kingdom of Sol and now turns his attention upon the men of the west; a weak and fractured people struggling desperately to repel the advances of the armies spewing forth from the dreaded Spire. Humankind teeters on the edge of existence and the forces of good have only one choice. They must forget past grievances and fight against the evil that plagues their land….

---

FREE! Previously $0.99

Find out more at: AMAZON
MEN'S FICTION

The Storm Giants

by Pearce Hansen

---

To keep his family alive Everett has to break every promise, and return to the crazy-clown, evil-funhouse mindset he thought he'd left forever. Throughout, the treacherous storm giants will be his only friends. They'll help him review the lessons he learned as a child: that blood isn't shy about spilling, and that it always means something to somebody when people leak.

---

FREE! Previously $2.99

Find out more at: AMAZON
WOMEN'S FICTION

Lucy Wagner Gets In Shape

by Claire Matthews

---

Lucy Wagner's ready for the future-her career's on track, and her relationship with Paul, her pediatrician boyfriend, seems headed for the alter. But when Paul reveals his infidelity, Lucy must pick up the pieces of her love life. Will training for an Extreme Adventure Race with her best friends Jen and Will help her rediscover her confidence? Or will she fall short of the finish line?

---

FREE! Previously $0.99

Find out more at: AMAZON
CHRISTIAN/RELIGIOUS FICTION

The Tears of Nero

by Jason Brannon

---

Five strangers on a mysterious island are stalked by a madman while a clandestine society known as the Slaves of Solomon searches for an ancient hidden secret. Rumors abound that one of the angels mentioned in the Book of Revelation is secreted in one of the island's limestone caves. Are Nero's murderous games merely the whimsy of a madman or is there something more at work?

---

FREE! Previously $0.99

Find out more at: AMAZON
LITERARY

The Unremarkable Man

by Lauren Coffin

---

Wendell Coombs is not invisible. He is, and always has been, supernaturally ignorable. After thirty-seven years of coping with the difficulties of his condition- the struggle, for instance, to simply attain a cup of coffee, let alone a place to live- Wendell does not mind. In fact, he is quite comfortable in his anonymity. Or rather, as he discovers when someone notices him for the first time in decades, he is quite afraid of people…

---

FREE! Previously $0.99

Find out more at: AMAZON
NONFICTION

Pork Chop Power

by Dee Wallace

---

Pork chop recipes are always a family favorite, whether grilled pork chops, crockpot pork chops, healthy pork chops or baked pork chop recipes. You can never go wrong! In this ebook you will find the best 30 pork chop recipes known to man. All have been tested and approved by hungry carnivores. Download this pork chop recipe ebook today and you will soon become an expert at cooking pork chops with unbelievable flavor!

---

FREE! Previously $2.99

Find out more at: AMAZON
App: Lost Princess

---

Find out what happens when a Princess gets lost in a mysterious world! Lost Princess contains 20 stunning scenes, packed full of artfully hidden items to uncover.

---

$0.99 Previously $1.99

Find out more at: AMAZON
© 2014 Digital Media Revolutions Corp. All rights reserved.