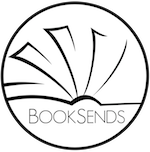 New Daily Bargain & Free Kindle Ebooks
Prices for the following books and apps are valid at the time of posting but can change at any time. Be sure to check product pages for current prices before purchasing.
This page is updated with the most recent deals by 1pm ET each day.
0
FREE BOOK OF THE DAY

Gifts of the Blood

by Vicki Keire

---

Before her world tilts towards impossible, Caspia Chastain thinks the only strange thing about her is that she sometimes draws the future.

---

FREE! Previously $4.99
Seal of the King

by Ralph Smith

---

The battle between dark and light rages and the world is on the cusp of a tipping point. Will an age of darkness befall mankind or will the light prevail?

---

FREE! Previously $3.99
FANTASY - EPIC

kindleunlimited

The Forged Prince

by Michael Laird

---

Six hundred years past, High Queen Boudicca united the three great peoples of the south and fought the Roman Empire to a standstill, forcing Nero's retreat from the land once called Brython by some and Prydein by others. Thus was the Kingdom of Tethera founded. Tethera lies in ruins a century old. The only future seen clearly is a single howling wilderness in a land both barren and dead, an unmarked grave for the dreams of Man, with all the great castles fallen.

---

$0.99 Previously $2.99
FANTASY - URBAN/PARANORMAL

Intercrossed

by Milly Ly

---

What would you do if you knew the person you'd fallen for could endanger your life? A quiet, uneventful summer filled with supernatural combat training is what I expected when my mother dropped me off in the quiet city of Rome, Georgia. What I found was an adventure, unexpected dangers, and the one thing I swore off after my ex shattered my heart—love.

---

$0.99 Previously $2.99
The Amulet Thief

by Luanne Bennett

---

Alex Kelley was just five when her mother was murdered by what appeared to be the act of a psychopath. But when she returns to New York City twenty-one years after vanishing, she'll learn that the truth is much more complicated than a random killing, and the necklace her mother gave her days before the murder is something worth killing for.

---

$0.99 Previously $2.99
SCIENCE FICTION

kindleunlimited

Compliant

by Paige Hill

---

For almost two decades, the US government has been using prisoners for high-risk medical trials. When labeled Non-Compliant, a prisoner may consent to acquire a fatal disease for research rather than face the death penalty. Meanwhile, 21-year-old Abigail Warren's cancer is back. And after a fateful night on a winding road, Abigail begins to question the ethical standing of the governmental system that has kept her alive all these years, the very system her father helped create.

---

$0.99 Previously $2.99
kindleunlimited

The Slaver Wars

by Raymond L. Weil

---

The United Federation of Worlds thought they were alone in the galaxy. But now an alien spacecraft has appeared over one of their mining operations. Admiral Streth is sent to defuse the situation and discover what the aliens want. The aliens are called Hocklyns, and they claim to come from a trading federation. In truth, they come from an empire that conquers worlds for slaves and they have set their sights on the human worlds as their next conquest.

---

$0.99 Previously $3.99
TEEN/YA

kindleunlimited

Indestructible

by Emma L. Adams

---

Two years ago, the fiends invaded, with a devastating explosion that split the world in two. Even now, energy blasts strike without warning, destroying everything in their paths. My name is Leah. An energy blast killed my group. It should have killed me, too. Instead, I woke up alone in the wilderness, stalked by the fiends. Until a latent fighting power awakens in my blood, and I discover I'm more than human.

---

$0.99 Previously $2.99
Destiny Gift

by Juliana Haygert

---

Thirty years in the future, a sinister New York City exists in permanent darkness. A student at the secured NYU, nineteen-year-old Nadine has visions of Victor Gianni, an imaginary guy she has real feelings for. Afraid of being truly insane, she can no longer deny them when she bumps into Victor in real life. But this Victor doesn't know her, and turns her away. After the encounter, Nadine's visions change to those of eerie fates, gods she's never heard of, demons with sharp claws they are not too timid to use.

---

FREE! Previously $2.99
ACTION/ADVENTURE

Bullet Rain

by Robert Swartwood

---

Nova is a free man. Having just walked away as a non-sanctioned hit man for the U.S. government, he's purchased a classic Mustang to drive across the country. But when his car breaks down in the middle of the Nevada desert, Nova ends up in the small town of Parrot Spur. What matters is that in the desert, the only thing that rains is bullets.

---

$0.99 Previously $4.99
HISTORICAL

kindleunlimited

In The Blood Of The Greeks

by Mary D. Brooks

---

It's 1942 in German Occupied Greece during World War II, Eva and Zoe—one a German officer's daughter, the other a young Greek woman filled with fury—should be enemies but they come together in an unlikely union to save the lives of Jews targeted by the Nazis. Fourteen year old Zoe Lambros' faith in God is shattered after her mother's death at the hands of the German Commander.

---

$0.99 Previously $2.99
Winds of Betrayal 1-2

by Jerri Hines

---

The winds of change brews over the colonies. Tension against the crown is mounting daily. In Williamsburg, the rebellion burns strong in the hearts of two siblings, Jonathan and Hannah Corbett. Spirited and headstrong, Hannah finds herself thrust in the middle of a conspiracy when her father receives a strange package from Philadelphia. Jonathan, a physician for the Continental Army, is torn between duty and family.

---

FREE! Previously $2.99
LITERARY

The Day After Yesterday

by Kelly Cozy

---

The events of a single night can change a life forever, as musician Daniel Whitman discovers when he loses his family and home. Overwhelmed by grief, unable to find solace in his music or accept comfort from his friends, he flees up the California coast. Daniel thinks he's leaving everything behind, but his journey will take him to the places and people that will help him find his way back.

---

$0.99 Previously $5.99
NONFICTION

The Soda Fountain

by Multiple Authors

---

A collection of 70 recipes celebrating the history and stories of the classic American soda fountain from one of the most-celebrated revival soda fountains in the country, Brooklyn Farmacy. A century ago, soda fountains on almost every Main Street in America served as the heart of the community, where folks shared sundaes, sodas, ice cream floats, and the news of the day.

---

$1.99 Previously $14.99
kindleunlimited

The Rothschilds

by Virginia Cowles

---

Perhaps no other name in history can so truly encapsulate the phrase "rags to riches" as Rothschild does. In the late eighteenth century, it was a gentle, astute Jew born in a Frankfurt ghetto, Mayer Amschel Rothschild, whose interest in old coins and canny investments would set the family on the path to becoming one of the most powerful dynasties of Europe.

---

$0.99 Previously $3.99
CHILDREN'S BOOKS

kindleunlimited

The Cemetery Sleeper

by Susan Griner

---

Ten-year-old Freddy Pesterfield desperately searches for a way to keep from waking in the graveyard again, but he cannot stop a vengeful ghost from luring him there. With the help of his wary cousin and his superstitious friend, Freddy looks for ways to get rid of the ghost named Tump.

---

$0.99 Previously $2.99
WOMEN'S FICTION

Odyssey in a Teacup

by Paula Houseman

---

Ruth Roth can't help it. Only five years old, and she's already sporting an up-yours attitude to a 'yes, sir' baby boomer society choking on moral purity. Growing up in an era of lookin'-good families, well-behaved, bobby-socked children, and little girls being groomed to be subordinate to men, Ruth stands out like dog's balls.

---

$0.99 Previously $4.49
CHRISTIAN/RELIGIOUS FICTION

Jesus Rediscovered

by Mike Babcock

---

Are the daily stressors of life making you feel overwhelmed? Are you feeling like you are heading down the wrong path? It's not easy being a young adult in today's fast paced world. You have to battle life's challenges even before you get accustomed to handling responsibilities on your own. It is only natural to feel lost and unhappy. In moments of absolute desperation when you feel like giving up, God can help you find the right way.

---

FREE! Previously $2.99
MYSTERIES/THRILLERS

kindleunlimited

Twofaced

by Multiple Authors

---

Jessica Parks, a soon-to-be-divorced mother of one, has a wildly romantic fling with a handsome stranger on a business trip. But things aren't exactly what they seem and she soon finds herself embroiled in a dangerous web of lies and deceit. As things begin to spiral out of control, she doesn't know whom to trust or how to extricate herself from the danger that threatens her very existence.

---

$0.99 Previously $2.99
Zero Margin

by Vicki Graybosch

---

Nick Stryker, a Chicago Homicide Detective, finds himself in the middle of a real life techno-thriller complete with murders, organized crime, and the CIA. Nick faces the greatest challenge of his career. An assignment that he didn't ask for, wasn't prepared for, and doesn't even understand. An assignment that has a zero margin for failure.

---

FREE! Previously $2.99
ROMANCE

A Highlander's Obsession

by Vonnie Davis

---

Somehow able to telepathically communicate with animals, Paisley Munro has found meaning in her so-called gifts by working as a veterinary assistant. But while traveling to Scotland for a relative's funeral, Paisley fears that she really has lost her mind. Out in the highlands, she hears distinctly human thoughts coming from a wild bear. Terrified and desperate, she returns to the lodge and collapses in the powerful arms of its owner, a mysterious man with whom she shares a simmering attraction.

---

$0.99 Previously $2.99
kindleunlimited

Torn

by Alice Ward

---

An adventurous and quirky graduate from Milwaukee, I'm unexpectedly offered a job interview at Stafford Scientific after a sabbatical in the jungle steals my heart. I never expected to meet Noah Stafford, the billionaire founder. Dressed in a sharp designer suit that flaunts his ripped muscles, Noah draws me to him with a power I'm unable to control. But there's a problem. With his sandy blond hair and impossibly bright green eyes, Noah has a face I can love…because I already have. I've fallen for his twin brother, Corey, a rebel who lives on the edge.

---

$0.99 Previously $2.99
Open Home, Closed Heart

by Libby Cole

---

From the moment Tess sees the new guy at work, she feels the pull towards him. But then he opens his mouth. And reveals himself as an arrogant jerk, intent on making her work life hell. Avoiding Damian is the safest bet, but Tess has never been one to walk away from a fight. If he wants a war, he can have one. And he should be prepared to lose.

---

$0.99 Previously $2.99
Unlikely

by Sylvie Fox

---

Sophie Reid is a survivor—and she's done just that by steering clear of lawyers and sex with hunky strangers. After enduring a childhood of judgmental, distant parents, Sophie knows that lawyers are the lowest form of life on earth, and she refuses to let anyone tell her different. After one smoldering kiss, she plans to leave the lawyer and her bad judgment in the dust. Ryan Becker, attorney-at-law, with his perfected art of persuasion attempts to convince Sophie that they can have more.

---

$0.99 Previously $3.99
Desert Fire

by Marcia Lynn McClure

---

She opened her eyes and beheld, for the first time, the face of Jackson McCall. Ruggedly handsome and her noble rescuer, she knew in that moment he would forever hold captive her heart, as he then held her life in his protective arms. Yet she was a nameless beauty, haunted by wisps of visions of the past. How could she ever hope he would return the passionate, devotional love she secreted for him when her very existence was a riddle?

---

FREE! Previously $4.99
EROTIC ROMANCE

kindleunlimited

Red Hot

by Ashley Rhodes

---

Here, for the first time in one collection, is everything I've ever written in my five year career. Bikers, bad boys, nymphos, shifters, BDSM, billionaires, the list goes on…and on. Don't miss out, because this bundle won't be around forever.

---

$0.99 Previously $4.99
HORROR

Empire Of The Undead

by Ahimsa Kerp

---

The Roman Empire was built at the expense of a thousand extinguished rivals, and during the reign of Domitian its long-forgotten enemies join together to enact a terrible curse. The dead began to walk, creating a plague of undead that sweeps across the Empire. And even the elite Roman forces, bolstered by war elephants, cannot hold them back. The only hope of stopping the lifeless monsters is a disparate group of misfits and rogues led by the most ruthless Senator in Rome.

---

FREE! Previously $3.99
MEN'S FICTION

All That Remains

by Al Barrera

---

The old world is dead, and humanity struggles to survive in the shadows of the new one. Kyle, Sara, and Tim are scavengers, hiding in the remains of human civilization from the hungry things that destroyed it. Living on the few items that haven't rotted in the thirteen years since civilization was wiped out. But something has shown itself: A terrible creature that betrays an intelligence in the madness of the creatures that rule the planet.

---

FREE! Previously $2.99
BESTSELLERS

Sophie's Choice

by William Clark Styron

---

Poetic in its execution, and epic in its emotional sweep, Sophie's Choice explores the good and evil of humanity through Stingo's burgeoning worldliness, Nathan's volatile personality, and Sophie's tragic past. Mixing elements from Styron's own experience with themes of the Holocaust and the history of slavery in the American South, the novel is a profound and haunting human drama, representing Styron at the pinnacle of his literary brilliance.

---

$1.99 Previously $9.99
App: Sling Kong

---

Sling, bounce and swing your Kong to glory, but watch out for all manner of dastardly traps and obstacles.

---

FREE!
© 2016 Digital Media Revolutions Corp. All rights reserved.