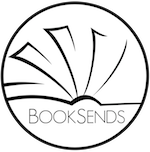 New Daily Bargain & Free Kindle Ebooks
Prices for the following books and apps are valid at the time of posting but can change at any time. Be sure to check product pages for current prices before purchasing.
This page is updated with the most recent deals by 1pm ET each day.
0
FREE BOOK OF THE DAY

A Blue Eyed Asset

by Dana Arama

---

What if you had to choose between saving your son or daughter? Secret agent Nahid is forced to use her sex appeal and knowledge of explosives.

---

FREE! Previously $3.99
FANTASY - EPIC

kindleunlimited

The Wizard in Waiting

by Robert Don Hughes

---

For a thousand years, while the two-headed dragon barred magic from the Golden Kingdom, the castle had slept. But now the dragon is dead, and the castle has awoken. The throne has been usurped by Queen Ligne, while Princess Bronwynn has been locked in the dungeons. And now brutal slaver Admon Faye has invaded its lower depths. The realm of Lamath is in great tumult. Only Pelmen, former Prophet of Lamath, has the ability to restore peace to the land.

---

$0.99 Previously $3.99
kindleunlimited

Fall of the Western Kings

by J Drew Brumbaugh

---

Gant is a commoner, forbidden from learning swordsmanship. He trains in spite of the law and ends up branded an outlaw. However fate intervenes while Gant is on the run and soon he is embroiled in an odyssey with forces of darkness that can only be vanquished with help from his friends, not all of whom are human. An epic that delivers the best in the tradition of classic fantasy.

---

$0.99 Previously $3.99
FANTASY - URBAN/PARANORMAL

kindleunlimited

Binding Curse

by T.F. Walsh

USA Today Bestselling Author

---

A terrifying darkness is sweeping Kutia Hollow, leaving dead bodies in its wake. Luna, a fae militia lieutenant in post-apocalyptic Moscow, discovers that a criminal holds the answer to stopping the murders. She must now work together with Axel before the killers close in on them. But time is running out, and falling for Axel only heightens the dangers. Luna must find strength in her arcane powers and confront the creatures whose malevolence knows no bounds.

---

$0.99 Previously $2.99
kindleunlimited

Unto the Beast

by Richard Monaco

---

1945. Nazi Germany. The world has been at war for six years, and not for the first time in this century a watchful eye is focused on the movements of the Germany army. But unseen, another battle is being waged. An eternal battle, a terrifying force, far larger than the men involved. We travel back in time, to an era when future terror is only the twisted dream of a young man. But when strange rites are freshly performed, a secret gateway slowly opens...

---

$0.99 Previously $3.99
SCIENCE FICTION

The Heaviness of Knowing

by Sharolyn G. Brown

---

On Trebor, life revolves around one core principle: obey your gods or die. For these gods, Roxal uses her dream travel ability to manipulate an Earth woman to do their bidding. Even though Roxal knows her gods are false, to survive, Roxal pretends she is still loyal. But now her false gods are hunting and executing non-believers. And Roxal fears she is next. Pretending is no longer safe, so Roxal must discover a new way to survive.

---

$0.99 Previously $2.99
kindleunlimited

In the Depths of Darkness

by Sean Fletcher

---

Alyx is given a choice: join a new branch of the Earth Alliance, or rot in a quarry on a backwater planet. Soon, he's teamed up with three other outcasts. Without warning, the group is thrown into a galaxy deadlier than they could have ever imagined; one where alliances are built on lies, where secrets hunt you from the shadows, and those you trust the most could be the greatest enemy of all. To survive, they must work together, or prepare to get torn apart.

---

$0.99 Previously $2.99
HORROR

kindleunlimited

Erotomaniac

by Jon Athan

---

Ethan Miller is a hopeless romantic trapped in perpetual loneliness. He falls in love as easily as he falls out of it. And, when the love withers away, his relationships usually end in tragedy—bloody tragedy. He won't allow himself to miss his chance at true love again, though. So, when he meets a young, attractive waitress at a diner, Ethan dedicates himself to winning her heart—by any means necessary.

---

$0.99 Previously $2.99
Crash

by Michael Robertson

---

143 5-star reviews. Chris's life of luxury is gone, devastated by the collapse of the European economy. Huddled in a small room with his ten-year-old son, Chris made the decision to stay in his lavish and once cherished home. Gas, water, and electricity are all cut off; his wife and daughter have gone, and food is running out. Driven by the need to survive, Chris has decided to keep secrets from his son...Secrets that will come out before the day is done.

---

FREE! Previously $0.99
ACTION/ADVENTURE

kindleunlimited

Maltese Vengeance

by John Cutter

---

Jack Sullivan, the Specialist, is the toughest action hero of them all. He's fought around the world, and now he's in for some much-needed down-time. Relaxing off the coast of exotic Malta on his black cruiser, his world is at peace. But not for long. When a cannon fires at his boat from the nearby ancient Maltese fortress, Sullivan jumps back into action. If you're shooting at the Specialist, you'd better make sure you shoot accurately.

---

$0.99 Previously $3.99
HISTORICAL

kindleunlimited

The Honour and the Glory

by Douglas Boyd

---

Fifteen years after he took off his white kepi for the last time, Peter Bergman is a No Release prisoner in a Gulag camp that officially no longer exists. The man he blames for putting him there is his old Legion comrade, Jack Roscoe. They were best friends, until Bergman slept with Vanessa...Roscoe has been plagued by guilt for years. When Roscoe learns Bergman is still alive, he decides to rescue him. The price of failure is death.

---

$0.99 Previously $3.99
kindleunlimited

The Hammer of God

by Alan Scholefield

---

John Franklin was in charge of finding a camp-site for Lord Lamming and Lady Lamming. They'd been travelling for hours. The journey to Africa was arduous. Franklin wondered why Lord Lamming had chosen this location for a honeymoon. Catherine, Lord Lamming's wife, was almost 30 years younger than Lord Lamming. Harry Lamming was a formidable man if crossed, and Franklin had little desire to do so. But Lady Lamming was pushing him in a manner he hadn't expected.

---

$0.99 Previously $3.99
kindleunlimited

Without Conscience

by David Stuart Davies

---

London, 1942. Rachel Howells naively becomes entangled in a web of violence with army deserter Harryboy Jenkins who threatens her into joining his murderous schemes. Trapped in a brutal relationship, she is plunged into despair. Meanwhile the hands of private detective Johnny Hawkes are full as he is hired to investigate the bizarre murder of a transvestite—and delves into London's secret nightlife to solve the mystery.

---

$0.99 Previously $3.99
kindleunlimited

Hurricane Squadron

by Robert Jackson

---

France, May 1940. Seated in the cockpit of his Hurricane, Sergeant George Yeoman—young, eager, and innocent in the ways of war—is on his way to join his first operational squadron. Meanwhile, the German Panzers advance unchecked through the Ardennes, and as the allied bombers plead to strike at them, the Luftwaffe is already set to launch a decisive blow. Disaster beckons and Yeoman and No. 505 Squadron soon find themselves courting death...

---

$0.99 Previously $3.99
LITERARY

kindleunlimited

The Former Chief Executive

by Kate Vane

---

Deborah was a respected hospital manager until a tragedy destroyed her reputation. She has lost her career, her husband and even her name. Luca wants to stay in the moment. But a fresh start is hard on a zero-hours contract, harder if old voices fill your mind. When a garden share scheme brings them together, Deborah is beguiled by Luca's youth and grace. But can she trust him? And when the time comes to confront her past, can she find the strength?

---

$0.99 Previously $2.99
NONFICTION

My Life on the Plains

by George Armstrong Custer

---

My Life on the Plains is George Armstrong Custer's first-hand account of the Indian Wars of 1867-1869, detailing the winter campaign of 1868 in which Custer led the 7th US cavalry against the Cheyenne Indians. In his own time, Custer achieved much of his fame as a daring soldier. In 1874, a collection of his magazine articles was published as My Life on the Plains, a fascinating historical account perfect for historians and Civil War enthusiasts alike.

---

$0.99 Previously $3.99
kindleunlimited

Dunkirk

by Norman Gelb

---

On May 10, 1940, Nazi Germany attacked Western Europe. In less than three weeks, Hitler achieved the most extraordinary military triumph of modern times: Holland, Luxembourg, and Belgium had been overrun; the French army was about to collapse; and the entire British Expeditionary Force, which had been sent across the Channel to help stop the Germans, was trapped against the sea at Dunkirk. Unless they could be rescued, Britain would be left without an army...

---

$0.99 Previously $3.99
WOMEN'S FICTION

All for Love

by Ann Swann

---

Liz falls in love with Quinn the moment they meet in college. He professes to love her, too. She begins to think about the future, but his past rips them apart. What Liz does next impacts the rest of their lives, but she feels it is the only way...she does it all for love.

---

$0.99 Previously $2.99
CHRISTIAN/RELIGIOUS FICTION

Walking Shoes

by Lynne Gentry

---

When tragedy threatens to derail Leona Harper, the shocked pastor's wife is forced to summon her estranged children home. But parenting young adults in a nosy, small southern town proves as difficult as reinventing herself. Determined to give her broken family a shot at a second chance, Leona begins to put one foot in front of the other. Reconciliation and healing won't come easy in this hilarious, trouble-filled, walk-through-grief adventure.

---

$0.99 Previously $3.99
MYSTERIES/THRILLERS

Await Your Reply

by Dan Chaon

---

The lives of three strangers interconnect in unforeseen ways—and with unexpected consequences...My whole life is a lie, thinks Ryan Schuyler, who has recently learned some shocking news. In response, he walks off the Northwestern University campus, hops on a bus, and breaks loose from his existence, which suddenly seems abstract and tenuous. Presumed dead, Ryan decides to remake himself—through unconventional and precarious means.

---

$1.99 Previously $14.99
kindleunlimited

Kickass Sidekicks

by Multiple Authors

---

Who is Holmes without his Watson, Scully without her Mulder? Half the fun of a witty, fast-paced mystery is watching two wildly different kinds of detectives duke it out verbally while puzzling out a nearly impossible solution. Especially if they happen to be attracted to each other. In these five, some are, some aren't, but in each case, these dynamic duos complete, complement and—often—thoroughly infuriate each other. Double detectives, double fun.

---

$0.99 Previously $8.99
kindleunlimited

Sweet Murder Hex

by Zoe Arden

---

When someone in Sweetland is murdered, it looks as though a vampire is to blame. Detective Colt can't handle this case alone. Things are too personal this time. When a face from the past suddenly resurfaces, Ava is forced to keep secrets from Colt. Secrets she'd rather not know...Ava must solve this new murder before things get even worse. By the time Ava figures out who she can trust, it may already be too late. Cupcakes wait for no witch; neither does murder.

---

$0.99 Previously $3.99
kindleunlimited

A Grave Affair

by Shelley Smith

---

His life was supposed to have been the one under threat, his profession making him a target, but Burke returns to his car to find his young lover is the one to have been murdered. The affair will be revealed if he reports the death, so he turns to an old friend for help. The crime is discovered and suddenly it is more than just Burke's reputation at stake. Surely he ought to be above suspicion? But a series of clues all seem to point straight to Burke.

---

$0.99 Previously $3.99
kindleunlimited

Dark Betrayal

by Brian Kitchen

---

Britain, February 392 AD. Flavius is at his father's villa in Ad Trivonam when he receives a letter from his boss, Aulus, informing him of his latest mission. Flavius is a former soldier who is now a Magistriani. He works with his friend Siward. Emperor Theodosius wants Flavius and Siward to find Elen—she might know what happened to the Silver Host, a treasure believed to have been hidden by the usurper Magnus and his men that can fund the looming civil war.

---

$0.99 Previously $3.99
Even Witches Get the Blues

by J.D. Winters & Dakota Kahn

USA Today Bestselling Author

---

Haley is a witch with amnesia. She wakes up in a strange motel room, no idea who she is, with just the clothes on her back and, weirdly, the deed to a property in Moonhaven where everybody seems to know her. Back for less than a day she discovers, in no short order, that she has an entire missing family, a town history as a wild child, and a grandmother who seems to want her to prepare to save civilization. Not only that, she's the lead suspect in a murder.

---

FREE! Previously $0.99
ROMANCE

kindleunlimited

Mechanic with Benefits

by Mickey Miller

---

104 5-star reviews. Liam is the perfect rebound to bring to my sister's wedding. And with my car still on the fritz, it can't hurt to have a sexy mechanic along for the ride. I'm not looking for anything serious. Not after my last breakup. Although I love looking at Liam's handsome face and ripped body. The man works well with his hands, and he's great at running his mouth, too. I can't trust this arrogant mechanic. But maybe I'll let him have another ride.

---

$0.99 Previously $2.99
Disenchanted

by Susan Carroll

---

At the tender age of seventeen, Ella Upton lost her innocence to a traveling minstrel. Seven years later, Ella's stepsisters chatter about winning the affections of the dreamy Prince Florian at the royal ball, but Ella has no such illusions. But before the clock strikes midnight, Ella finds herself pursued by more than one prince—not to mention Commander Horatio Crushington, who captures her with his piercing gaze from across the crowded ballroom...

---

$0.99 Previously $3.99
kindleunlimited

Lady Lands the Lord

by Eleanor Meyers

---

Lady Margaret Kay, after surviving a fever outbreak, is given a great gift: Freedom. She is free to do, say, and go, wherever she pleases. But before she can truly embrace her scandalous future, she must keep a promise she made to a friend and in order to keep that promise, she'll need assistance. Lord Roger Abbey is more than willing to accompany Margaret on her journey of discovery. What he isn't willing to do is fall under the beautiful woman's spell.

---

$0.99 Previously $3.99
kindleunlimited

Overlooked

by Lulu Pratt & Simone Sowood

---

124 5-star reviews. Our parents are best friends. We were raised together. But one look at her body in the window and I'm hard. How did I never see her this way before? Too bad she's forbidden fruit. She doesn't deserve to be in my trail of one and done women. Plus it would ruin 25 years of friendship between our parents. But the longer she stands in the window, the less I'm able to resist. Before I leave, I'll give her a few good nights she'll never forget.

---

$0.99 Previously $2.99
Avoiding Commitment

by K.A. Linde

---

294 5-star reviews. Jack and Lexi never had a typical relationship. After 2 years without speaking, he unexpectedly asks her to convince the new girl, Bekah, that he's ready to commit. Jack is calling now after everything they had been through because there is another woman. Follow Lexi in this heart wrenching drama as she relives her past relationship, or lack thereof, with Jack, and not just in her own mind, but to his fiance-to-be.

---

FREE! Previously $3.99
TEEN/YA

King of Beasts

by Jamiee Lynne

---

Charlotte and her burning red hair is a sight to behold. Though every bit as feisty as her sharp green eyes, but she's weary of the beasts that roam at night...of werewolves and beasts that threaten to abduct you, never to be seen again. After all, in Harvey's Hill, when the clock strikes ten, you best be inside, praying to the moon that the monsters pretend you're not there. Yet, speeding down a highway late one night, she makes a grave—nay, fatal—mistake...

---

FREE! Previously $5.31
CHILDREN'S BOOKS

The Three Sillies

by Sally Huss

---

Under the dim light of the moon a loon, a baboon, and a raccoon Stood drinking at the edge of a lagoon. "Ooooh," said the loon, "I don't have enough room." The baboon and the raccoon moved over. Pretty soon..."Ooooh," said the baboon, "I don't have enough room." So the loon and the raccoon moved further...

---

FREE! Previously $2.99
MEN'S FICTION

Wolf's Head

by Steven A. McKay

---

129 5-star reviews. England 1321 AD. After assaulting a corrupt but powerful clergyman Robin Hood flees the only home he has ever known in Wakefield, Yorkshire. Becoming a member of a band of outlaws, Hood and his new companions—including John Little and Will Scaflock—hide out in the great forests of Barnsdale, fighting for their very existence as the law hunts them down like animals. When they are betrayed, the band of friends seeks bloody vengeance.

---

FREE! Previously $2.99
BESTSELLERS

Touching Spirit Bear

by Ben Mikaelsen

---

529 5-star reviews. After injuring Peter in an empty parking lot, mischief-maker Cole is given an option: attend Circle Justice, an alternative program that sends juvenile offenders to a remote Alaskan Island to focus on changing their ways. While there, Cole is mauled by a mysterious white bear and left for dead. Thoughts of his anger cause him to examine his actions and seek redemption—from the spirit bear that attacked him, his victims, and himself.

---

$1.99 Previously $7.99
App: King of Thieves

---

Introducing King of Thieves, the new game from the makers of award-winning Cut the Rope. Dodge traps and steal gold from other players in this unique mix of platformer and PVP multiplayer game.

---

FREE!
© 2017 Digital Media Revolutions Corp. All rights reserved.