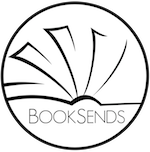 New Daily Bargain & Free Kindle Ebooks
Prices for the following books and apps are valid at the time of posting but can change at any time. Be sure to check product pages for current prices before purchasing.
This page is updated with the most recent deals by 1pm ET each day.
0
FREE BOOK OF THE DAY

Butterfly Islands

by Chris Seabranch

---

Casey hovers between being a teenager confused about love and sexuality, and becoming a pirate seeking revenge on those who have taken from her.

---

FREE! Previously $2.99
How to Catch Your Mate

by Michael Goldenberg

---

What do you need to know to win your ideal man? Here is a fun and witty guidebook, designed to prepare you for meeting the right man for you.

---

FREE! Previously $3.99
The Computer Heist

by Michael P. King

---

Husband and wife con artists discover that they've been thrown into a poorly-planned, amateur scam that turns into a maze of deception and betrayal.

---

FREE! Previously $2.99
FANTASY - URBAN/PARANORMAL

The Fox

by Gaja J. Kos & Boris Kos

---

Maer is content in his role of a second-born child until the battlefield of Vanas rips his reality apart. Helpless to prevent his older brother's death, Maer returns to the kingdom defeated, and faces the weight of his loss and the burden of becoming Emberya's Crown Prince. His fate becomes entwined with that of an 18-year-old mercenary with a past she would rather forget. Will the Winds succeed in bringing them together or will the world destroy them first?

---

$0.99 Previously $3.99
kindleunlimited

A New Witch in Town (Maybe Two)

by Dani Corlee

---

147 5-star reviews. Kimberly wants nothing more than to begin a new life with her four-year-old daughter. Becoming a witch was never part of the plan. Fearing for not only herself but her daughter, Kimberly struggles with fighting destiny and not fulfilling a prophecy laid out long before she and her daughter were born. Can this duo of new witches come to terms with what has happened or will all be lost and their destiny not reach its full potential?

---

$0.99 Previously $2.99
SCIENCE FICTION

kindleunlimited

Hood

by Evan Pickering

---

Two years have passed since the fall of civilization. Hidden away in the mid-Atlantic countryside rests the small town of Clearwater, where Hood, his sister Taylor, and an ex-cop by the name of Whiskey lead a group of survivors. Hood has to face the reality of this new world: you have to fight for your survival, you have to fight for your family, you have to fight for what you believe. Even if you see yourself in the people on the other end of the trigger.

---

$0.99 Previously $2.99
TEEN/YA

kindleunlimited

One Wish Away

by Ingrid Seymour

---

When Grandpa dies and the Djinn he warned her never to trust shows up at her doorstep, the world becomes a dangerous, magical place Marielle never knew existed. Reeling for her once-normal life, she soon realizes there's no going back—not when she's become part of a mortal conflict between two spell-bound Djinn. Faris—her handsome slave. And Zet—his vengeance-hungry brother. They both want something from her. One, her love. The other one, her life.

---

$0.99 Previously $2.99
ACTION/ADVENTURE

kindleunlimited

Stampede County

by Gordon Landsborough

---

O'Connor, a wanderer of the plains, finds himself rescuing an old man and his daughter from being driven out of Stampede by land-grabbers. The Sorensen family have been circulating a newspaper around the settlement. They are eager to raise the profile of Kiowa rights to land, but it also lead to them ruffling the feathers of those who would rather the truth remain hidden. Murder, corruption, and greed come up against the fight for truth, justice, and peace.

---

$0.99 Previously $3.99
The Debt Collector

by Jon Mills

---

Jack was a hitman for a crime family until a job went wrong, and he wound up serving time. Four years later, Jack is free and wants out of the game, but forced to take one last job he travels to Rockland Cove, Maine. There, he not only discovers that the target and money have disappeared, he finds himself falling for a damaged woman. Under pressure from his boss and police, he must unravel the mystery and decide where his loyalties lie...before it's too late.

---

FREE! Previously $2.99
HISTORICAL

kindleunlimited

Spears of Britannia

by Scott Hurst

---

Maximus has returned, ready to take back his seat as the prodigal son, next in line to lead the Catuvalluni tribe. However, his drunkard younger brother, Dye, ruled by his cruel and manipulative wife, Calista, has set his sights on the title and is ready to challenge Maximus for their father's position. With his family torn apart and his right to rule undermined, does Maximus have any hope of bringing the British tribes together against the Romans?

---

$0.99 Previously $3.99
NONFICTION

kindleunlimited

My Dearest Sucker

by Linda A. Fields

---

Most of us have been inundated with e-mail letters from scammers promising millions of dollars. Of course, there is an inevitable fee, tax, or legal expense for claiming that money. The pitches include celebratory announcements of lottery windfalls and news that you're the sole heir of a wealthy relative. Janice (a nom de sucker), a slightly befuddled elderly woman with more dollars than sense, replied to them with some wild suggestions and plans of her own...

---

$0.99 Previously $1.99
Our Jungle Road to Tokyo

by Robert L. Eichelberger

---

On 20 August 1942, Robert L. Eichelberger departed to serve under General MacArthur in the war for the Pacific. He was thrown into the heat of the action, as within months the Allied armies stormed the Japanese beachheads. Robert and the Eighth Army conducted 52 D-days between the Battle of Leyte and the Japanese surrender. It is little wonder that John Frederiksen stated Eichelberger was "The Pacific theater's most successful exponent of amphibious warfare."

---

$0.99 Previously $3.99
The Impact of the Human Stress Response

by Mary Wingo, Ph.D

---

Mary Wingo examines one of science's burning issues—the epidemic of stress related diseases, disability, and early death currently ravaging the Western world. Preventable stress is devastating our health and destabilizing our communities. But what is "stress"? And what gives it the potential to cause so much damage? In a groundbreaking account, Dr. Wingo explains the root causes of modern stress, and how it harms our bodies, as well as our communities.

---

FREE! Previously $3.99
WOMEN'S FICTION

Bad Case of Lovin' You

by Anita Louise

---

Zack works long hours as an emergency room physician, and he has no time for romance. His engagement to his high school sweetheart ended when he found her in bed with another man. He knows better than to open himself up again. But the first time he sees Brooke, she practically takes his breath away. But Brooke can't get past the fact that males have been choosing her twin over her since they were six. Can she expect anything different from the handsome doctor?

---

$0.99 Previously $2.99
kindleunlimited

The Phoenix Syndrome

by Claire Gem

---

Turning 40, for Lannie, is rough. It's the day she discovers her husband is leaving her. At work, a crazed mouse treated with an experimental drug bites her. Then, Lannie goes a little crazy, too. She's developed a serious crush on the drummer of a heavy metal band. The two head off for a wild weekend, but then reality boomerangs around. An elevated libido isn't the only side-effect of that drug. To her horror, Lannie discovers the treated mice are going deaf.

---

$0.99 Previously $2.99
CHRISTIAN/RELIGIOUS FICTION

A Secret of the Heart

by J.E.B. Spredemann

---

Lillianna and Thomas had been secret friends throughout most of their Amish childhood, but they part ways when Lillianna's family moves to a district in another state. When a chance encounter brings them in contact again, Lillianna learns that Thomas needs money—a lot of it. An opportunity arises where she can make a lot of money in a short time, and Lillianna doesn't hesitate. But will her sacrifice be worth the trials this new opportunity presents?

---

$0.99 Previously $3.99
MYSTERIES/THRILLERS

Impala

by Andrew Diamond

---

When Russell receives a cryptic email from a legendary and slightly deranged fellow hacker—his old friend, Charlie, whom he knows to be dead—he tries to tell himself it's none of his concern. But the guy who stalks him across town at night, the two thugs waiting in the alley, and a ruthless FBI agent let him know his days are numbered if he doesn't turn over the money Charlie stole. But Russell is a man on the edge, and he doesn't like being pushed around...

---

$0.99 Previously $4.99
kindleunlimited

The Sleepwalkers

by B. B. Griffith

---

When a strange epidemic of sleepwalking strikes the kids of Baltimore, only has-been psychiatrist Gordon understands the truth of what is happening. The problem is, Gordon lost all of his self-confidence in his divorce. Now he can't seem to get anyone to listen. As the epidemic grows, Gordon unearths clues with disturbing parallels to his own childhood and quickly comes to realize that if he can't stop it, and soon, the consequences will be disastrous.

---

$0.99 Previously $2.99
kindleunlimited

Motive for Revenge

by Mel Parish

---

Kidnap victim Jake has struggled to put the memories of his ordeal behind him. Not even his wife knows the full truth and he wants to keep it that way. However, on their first family vacation since returning to the US, a chance sighting of one of his kidnappers inflames his need for closure. When attempts to learn more about his kidnappers' new lives coincide with a brutal attack on their family, Jake becomes entangled in the ensuing police investigation.

---

$0.99 Previously $4.99
The Warriors

by Ty Patterson

---

A serial killer is terrorizing New York city—The Flayer, who kills his victims in the most gruesome manner. He is working to a plan; to break the internet. But that's only part of his plan. The second part will break the city. They warned Elena Petrova, a journalist, to drop her story. She didn't. They killed her and buried her body where no man could find it. Unfortunately for them, Zeb Carter did. Set includes Flay, Behind You, Hunting You, and Zero.

---

$0.99 Previously $9.99
The Letter

by Ari Rose

---

When Jill, a freelance investigator, receives an anonymous note, she thinks it's an old colleague intent on upsetting her. She soon learns there's more to it when she receives the next note. Jill must try to find the anonymous sender before he kills again. He might have pinned the last murder on someone else, but Jill is determined to stop him. With only her wits and intuition, Jill goes after the dangerous man in the hope of preventing him from killing again.

---

FREE! Previously $0.99
ROMANCE

kindleunlimited

The Amnesia Paradox

by Noelle Greene

---

Rose Slater wakes up in a third world country with no idea how she got there. Then an enigmatic stranger shows up just when she needs him most. Their unnerving telepathic bond backs up his claim they were childhood sweethearts. But there's nothing sweet about the way Jackson watches her, with a bitter mix of yearning and distrust. When he kills two men with shocking ease, Rose learns just how dangerous he is...

---

$0.99 Previously $3.99
kindleunlimited

The Jewelled Snuff Box

by Alice Chetwynd Ley

---

Jane comes across a unconscious man lying half dead in the snow. The man awakes not knowing who he is and is unable to recognize his only possession: a magnificent jewel-encrusted snuff box. Jane nurses him, but he disappears, leaving only his snuff box in her possession. On discovering a letter hidden in a secret compartment in the snuff box, she entrusts her lawyer to the care of it. Little does she know that this letter holds the key to a growing mystery.

---

$0.99 Previously $3.99
kindleunlimited

Sunflower Morning

by Danielle Shaw

---

Catherine arrives at Whycham Hall, delighted to be spending the Easter vacation helping Aunt Em prepare the hall for its new owner, property developer Roderick. But she is horrified when she realises he is planning to alter the Whycham Estate beyond all recognition. Her passion intensifies when she is informed she is a descendant of the original owners of Whycham Hall. When she confronts Rod, sparks fly between them and her feelings for him complicate matters.

---

$0.99 Previously $3.99
kindleunlimited

Dirty Debt

by Teagan Kade

---

Max: If a girl can't pay her debt, my boss sends her to hook at one of his nightclubs. But I can't let that happen to Dawn. She doesn't know evil like I do. I'll do anything to protect her. Even if it breaks me. Dawn: My ex has taken a loan from city's biggest crime lord…with my name on it. I'm destined for a fate worse than death. But the man I thought would be the end of me proves to be my savior. He owns me. My life is in his hands. And so is my body…

---

$0.99 Previously $3.99
kindleunlimited

Single Dad Next Door

by Penelope Bloom

---

127 5-star reviews. The list of reasons I should stay away from my neighbor is about as long as his…wrench. He's a dirty mechanic, he's a single dad, and he can't seem to keep his shirt on for more than 5 minutes. The point is I don't want anything to do with him. Except I may have told my eccentric, rich parents that I'm engaged to a wealthy businessman, and now they want to meet my fake fiance. Unfortunately, Reid might be the only guy willing to play along.

---

$0.99 Previously $2.99
The Unveiling

by Tamara Leigh

USA Today Bestselling Author

---

346 5-star reviews. 12th century England. For four years, Lady Annyn Bretanne has trained at arms with one end in mind—to avenge her brother's murder as God has not deemed it worthy to do. Disguised as a squire, she sets off to exact revenge on a man known only by his surname, Wulfrith. But when she holds his fate in her hands, her will wavers and her heart whispers that her enemy may not be an enemy after all.

---

FREE! Previously $4.99
FANTASY - EPIC

Dangerous Talents

by Frankie Robertson

---

156 5-star reviews. Crisis management training hasn't prepared Celia for meeting the Viking descendants of the lost Vinland colony, or coping with kidnapping, murder, and magic. Lord Dahleven is preparing for war when he rescues a strange and beautiful woman in the drylands. Though he fears Celia may be Fey-marked, Dahleven can't resist the powerful attraction he feels for her. But is Celia in league with the enemy, or the key to saving his people?

---

FREE! Previously $4.99
HORROR

Solitary

by Travis Thrasher

---

106 5-star reviews. When Chris moves to Solitary, North Carolina, he faces his parents' divorce, a school full of nameless faces—and Jocelyn. Jocelyn is beautiful and mysterious enough to leave Chris speechless. He soon learns that Jocelyn has secrets more terrifying than the bullies he faces in the locker room or his mother's unexplained nightmares. He slowly begins to understand the horrific answers. The question is whether he can save Jocelyn in time.

---

FREE! Previously $9.99
LITERARY

Dogs Aren't Men

by Billi Tiner

---

323 5-star reviews. Rebecca is a veterinarian with an extraordinary understanding of animal behavior. Ever since her 30th birthday, her mother has made it her mission to help Rebecca find a man, get married, and give her grandchildren. But Rebecca doesn't see the need for a man in her life. She has her dog, Captain, and that's all the companionship she needs. However, her world changes the day she literally runs into Derrick, a handsome ER doctor.

---

FREE! Previously $2.99
CHILDREN'S BOOKS

My Dad Is a Superhero

by Lily Lexington

---

330 5-star reviews. Does your dad have x-ray vision or can he fly faster than a speeding bullet? Five-year-old Sam is not like other boys, at least not with respect to his father, who is a superhero. "My Dad is a Superhero" is a fun tale that explores Sam's bond with his dad and his incredible super powers. Told from the point of view of Sam, it is a fun story that ends on a warm fuzzy note that is just perfect for bedtime.

---

FREE! Previously $0.99
MEN'S FICTION

Fallen Out

by Wayne Stinnett

---

419 5-star reviews. When Jesse retires from the Marine Corps at age 37, he has no idea what he will do for the rest of his life. His greatest skill is killing people from up to a mile away. However, he also knows his way around boats and has an old friend in the Florida Keys. Danger lurks in the little town of Marathon, in the Florida Keys. But danger doesn't expect to run into a man like Jesse. A man who will respond swiftly, and with a vengeance unexpected.

---

FREE! Previously $2.99
BESTSELLERS

kindleunlimited

Buried

by Kendra Elliot

---

1,023 5-star reviews. 18 years ago, Chris walked out of the forest, survivor of a school bus load of children who'd vanished two years before. His memory was gone, his body beaten and emaciated. Today, the sad remains of the missing children have been discovered along with evidence that they were held captive for years. But investigative reporter Michael's brother is still missing. He sets out to question Chris...But Chris's scars go far deeper than skin.

---

$2.00 Previously $5.99
App: Garden Party

---

Challenge yourself to complete the map of 200 beautiful garden themed levels with increasing difficulty. Hunt for hidden objects in a variety of ways, play timed levels and fun bonus rounds.

---

FREE!
© 2017 Digital Media Revolutions Corp. All rights reserved.