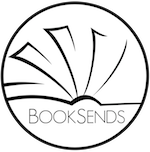 New Daily Bargain & Free Kindle Ebooks
Prices for the following books and apps are valid at the time of posting but can change at any time. Be sure to check product pages for current prices before purchasing.
This page is updated with the most recent deals by 1pm ET each day.
0
FREE BOOK OF THE DAY

The Netherfield Affair

by Penelope Swan

---

At Netherfield Park, Elizabeth is surprised by eerie noises and ghostly faces at the windows. Could the rumours about the manor being haunted be true?

---

FREE! Previously $3.99
Taking The Reins

by Katrina Abbott

---

Brooklyn Prescott's new boarding school is missing just one important element: boys. But luckily for her, there's a boys' school just a few miles away…

---

FREE! Previously $3.99
Sigil

by Aidan J. Reid

---

When a Ballygorm man is found dead, Father Tom Regan uses his roles as confessional confidante and religious figurehead to investigate the mystery.

---

FREE! Previously $2.99
Alchemist Academy

by Matt Ryan

---

Allie never believed she was anyone special, but when she meets her new next door neighbor, Mark, he opens her eyes to the hidden world of alchemy.

---

FREE! Previously $0.99
FANTASY - EPIC

Zeus Is Dead

by Michael G. Munz

---

You probably saw the press conference. Nine months ago, Zeus's murder catapulted the Greek gods back into our world. Now the whole pantheon revels in new temples, casinos, and media empires—except Apollo. A compulsive overachiever with a bursting portfolio of godly duties, the amount of email alone that he receives from rapacious mortals turns each day into a living hell. Yet there may be hope, if only he can return Zeus to life!

---

$0.99 Previously $4.99
FANTASY - URBAN/PARANORMAL

Hybrid: Forced Vengeance

by Greg Ballan

---

Human/Esper detective Erik Knight has kept his bargain with the United States Government by functioning as an undercover CIA Cooler for over two years. Erik uses his inhuman abilities to clean up terrorist hotspots and break narcotics trafficking rings, but his life is shattered when his wife dies in a car accident. Now, threats against the life of the French President's daughter by terrorists result in the grieving Knight being assigned to protect her.

---

$0.99 Previously $2.99
SCIENCE FICTION

kindleunlimited

The Reluctant Adventures of Fletcher Connolly on the Interstellar Railroad

by Felix R. Savage

---

After the destruction of the Skint Idjit, Fletch and the Idjit's crew face something far worse than the Butterfly-zillas of Suckass. In debt to Goldman Sachs to the tune of $50 million in cash, Fletch is willing to do just about anything to settle the balance. But when he is forced to swallow his pride and takes their new ship under the hiring hand of his greedy, piratical uncle, the situation spirals from desperate to outright lethal.

---

$0.99 Previously $2.99
kindleunlimited

Space Trap

by Juanita Coulson

---

When R.C. and his apprentice, Ken, drop by an unscheduled planet, Ken begins to suspect that something is going on. Soon after a mysterious face warns Ken away from the planet, their ship is caught in an incredibly powerful gravity well, sucking them down towards the strange planet. There, they soon encounter an alien race, one that has become hostile. Will they find a way to make peace between the two peoples?

---

$0.99 Previously $2.99
TEEN/YA

Steamborn

by Eric Asher

---

Jacob, a tinker's apprentice and sometime thief, has lived his entire life in the mountain city of Ancora, protected by the city walls. These towering barriers keep the Deadlands creatures at bay, but the monsters move higher into the peaks every year. When a swarm overruns the walls, Jacob and an old tinker will uncover a terrible darkness at the heart of their city. This collection includes Steamborn, Steamforged, and Steamsworn.

---

$0.99 Previously $7.99
HORROR

Consumption

by Heather Herrman

---

When car problems strand troubled couple John and Erma Scott in sleepy Cavus, Montana, they decide to stay for a while, charmed by the friendly residents and the surrounding ambiance. But they soon find themselves in a fight not just to save their marriage, but their very lives. For this is no ordinary town. Its quiet streets conceal a dark and bloody secret that has slumbered for centuries. Now, that secret is awake…and it's hungry.

---

$0.99 Previously $3.99
ACTION/ADVENTURE

kindleunlimited

Paths of Death

by Philip McCormac

---

Zacchaeus Wolfe is done with killing. Wolfe is now a peaceful dirt farmer and he's determined to leave all the death and destruction in his past. But the Kerfoots, a powerful landowning family, refuse to leave Wolfe in peace. His little farm does not fit into their plans. Old Man Barrett Kerfoot—and his five sons—control the range and the law. But they're about to find out that they do not, nor cannot, control Zacchaeus Wolfe.

---

$0.99 Previously $3.99
And Then There Were Giants

by Greg Dragon

---

Years of martial arts training never prepared nineteen-year-old Alysia Knight for the battle she has to face. War is raging in the streets of New Jersey, and surviving the apocalypse means staying clear of monsters preying on the citizens. But all this will be the least of her worries when her parents become targets. Death is inevitable, unless Alysia can muster up the courage and hone her abilities to defeat all that stands in her way.

---

FREE! Previously $0.99
HISTORICAL

kindleunlimited

This Golden Rapture

by Fancy DeWitt

---

Kidnapped on the night of her betrothal to an infamous Englishman, her senses inflamed by the hypnotic ardor of a black-bearded pirate, Diane de Clovis sailed to her tempestuous fate in the New World. Her blond beauty ravaged by an evil Spanish grandee, Lady Diane would reach the heights of passion with Guy Ramsey, a man whose inner voice spoke to her without words and whose magnificent body taught her the eternal language of flaming desire…

---

$0.99 Previously $2.99
You Are My Sunshine

by Roberta Kagan

---

387 5-star reviews! When Helga Haswell becomes pregnant by a married SS officer, her doctor suggests she check into  a program instituted by the Nazi's to create perfect Aryan babies. After the baby is born, the Lebensborn will take the child and assume all future responsibilities. In her desperation, all of this sounded perfect to Helga. That was, of course, before she felt life stir within her womb.

---

FREE! Previously $3.99
LITERARY

The Beautiful-Ugly

by James Snyder

---

When sixteen-year-old Connelly Pierce wakes up inside a psychiatric hospital, she begins the arduous task of piecing together the events of her life that led her there. Beginning with the sudden death of her parents, when she and her nine-year-old brother Eric find themselves cast into the nightmare quagmire of government child protection agencies, Connelly begins her incredible fourteen-year journey—her dark odyssey—into her own brave new world.

---

FREE! Previously $3.99
NONFICTION

kindleunlimited

Bandits & Renegades

by Edward Butts

---

Historic Canada is often thought to be dull and peaceful compared to the 'Wild West' of the United States, but Edward Butts reveals that 'Wild North' Canada had its own share of murder and mayhem, pirates, terrorists and gunslingers. Some Canadian-born criminals even made their way to the United States. Bandits & Renegades shows us the hidden dark side of Canada's past.

---

$1.99 Previously $5.99
kindleunlimited

Humphrey Was Here

by Mark J. Asher

---

123 5-star reviews! The loss of a beloved pet breaks your heart in a way that animal lovers know all too well. Author, Mark Asher experienced losing his German Shepherd/Chow mix in the worst of ways: while out of his care, at a boarding facility. Humphrey Was Here is about how one carries on after the death of a pet that means the world to them. It is an emotional and cathartic story of grieving and recovery that will deeply touch any dog lover.

---

$0.99 Previously $4.99
The Savage Garden

by Peter D'Amato

---

188 5-star reviews! You may be familiar with the Venus flytrap, but did you know that some pitcher plants can—and do—digest an entire rat? For fifteen years, The Savage Garden has been the number one bestselling bible for those interested in growing carnivorous plants. This new edition is fully revised to include the latest developments and discoveries in the carnivorous plant world, making it the most accurate and up to date book of its kind.

---

$1.99 Previously $13.99
Vegetarian Quick & Easy

by Jonathan Vine

---

Time may be precious, but so is food. We need it not only to survive but also to bring us joy and great taste experiences, to challenge our taste buds with new flavors, and, last but not least, to nourish us. But what do you do when you only have 15 minutes at your disposal? Time management is the answer. And that is what this book offers you: 15-minute recipes, without sacrificing any of the taste.

---

FREE! Previously $3.99
WOMEN'S FICTION

kindleunlimited

No More Mulberries

by Mary Smith

---

Scottish-born midwife, Miriam loves her work at a health clinic in rural Afghanistan and the warmth and humour of her women friends in the village, but she can no longer ignore the cracks appearing in her marriage. When an old friend appears, urging her to visit the village where she and her first husband had been so happy. Miriam finds herself travelling on a journey into her past, searching for answers to why her marriage is going so horribly wrong.

---

$0.99 Previously $2.99
What Comes After Crazy

by Sandi Kahn Shelton

---

Having grown up as the daughter of Madame Lucille, "Fortune Teller to the Stars," Maz spent her childhood traveling from town to town. Now her daughter, Hope, has become convinced she's inherited the family "seeing" gene. When her soon-to-be-ex husband, Lenny, shows up on the doorstep wanting another chance, and Madame Lucille pulls into town with her newest husband, any chance Maz has for a simple, ordinary life seems to go out the window.
 

---

$1.99 Previously $9.99
MYSTERIES/THRILLERS

Crime of Privilege

by Walter Walker

---

A murder on Cape Cod. A rape in Palm Beach. All they have in common is the presence of one of America's most beloved and influential families. But nobody is asking questions. Not the police. Not the prosecutors. And certainly not George Becket, a young lawyer toiling away in the basement of the Cape & Islands district attorney's office. Until an investigation brings him deep inside the world of the truly wealthy—and shows him what a perilous place it is.

---

$1.99 Previously $11.99
The Forever Man

by Pierre Ouellette

---

Lowly contract cop Lane Anslow discovers that his bipolar brother, Johnny, is part of an experiment veiled in extraordinary secrecy. But he has no idea who's behind it, how astronomical the stakes are, or how many lives might be destroyed to make it a reality. Now Johnny's gone missing. Hunted by dueling enemies, Lane uncovers a sinister, desperate race to claim the biggest scientific prize of all: eternal life.

---

$0.99 Previously $3.99
kindleunlimited

Dancing Made Easy

by Phillip Depoy

---

Flap's mysterious talents have established his reputation as the go-to guy for solving strange cases. Now it's January, and local oddball Joepye Adder has got him up in the cold, Atlanta dawn to show him the body of a girl hanging from a streetlight. When another dangling corpse is added to the mix, Flap is sent spinning blindly through Atlanta's underworld, where two mobsters fight violently over love and money…

---

$0.99 Previously $3.99
kindleunlimited

Danger Close

by Charlie Flowers

---

Rizwan Sabir returns. And this time his enemy has a familiar face. According to confidential reports, elements of the Metropolitan Police have been penetrated by a violent terror group. With rising tension within the police force, time is quickly running out for Riz. His task: to identify the target. And neutralise the enemy before they strike. But before he can begin, there is a desperate mission that must be completed, at all costs.

---

$0.99 Previously $3.99
The Deadly Art Affair

by K.M. Morgan

---

Daisy McDare wants nothing more than to find the man of her dreams and build a thriving interior decorator business. Instead she finds herself heartbroken and in the middle of a murder investigation. Daisy is in the middle of a decorating job at a famed local celebrity's mansion when the arrogant painter is found murdered in his backyard studio. Suddenly there's a house full of suspects, each with a bigger reason to want the victim dead than the next.

---

FREE! Previously $0.99
When the Tiger Kills

by Vanessa Prelatte

---

When she was a young girl, Dawn Cimarron lost her entire family in one afternoon of brutal violence. As a result, she has dedicated her life to law enforcement. Now a Homicide detective in her hometown of Mountpelier, Colorado, she and her partner, Sergeant Rafe Melbourne, find themselves in a race against time to save a missing girl from a serial killer obsessed with visions of an ancient goddess and young girls with long, pale blonde hair.

---

FREE! Previously $2.99
ROMANCE

kindleunlimited

Kiss A Cowboy

by Deanna Lynn Sletten

---

When Andi Stevens breaks down in the mountains of Montana, she finds Luke Brennan, who takes her up to the main ranch house where his mother welcomes her warmly. Andi quickly falls in love with the ranch and its occupants, and the beauty of Montana. And no matter how hard she fights it, Andi soon finds herself struggling with her promise to marry one man and the attraction she feels for another.

---

$0.99 Previously $3.99
Substitute Bride

by Noelle Adams

New York Times Bestselling Author

---

James isn't the kind of man to fall for his nanny, so he doesn't know why he can't stop thinking about her in very wrong ways. He's determined to resist, to keep his life simple and to find an appropriate substitute for his wife who died. But with a manipulative ex-fiancée, two precocious daughters, Rose's interfering Southern grandmother, a short-lived fake engagement, and feelings that won't be denied, nothing remains simple for long.

---

$0.99 Previously $3.99
kindleunlimited

A Family Likeness

by Anna Gilbert

---

Deprived of the company of other youngsters growing up, Tessa finds companionship with their groom, Reuben Bateman. However, with her grandmother's health failing and the estate she will one day inherit in need of a more mature leader, Tessa's grandmother insists on an engagement with Tessa's cousin, Ashton Jasmyn, her senior by ten years. When her grandmother dismisses Reuben, it triggers a lonesomeness that sets off a stream of events…

---

$0.99 Previously $3.99
Welcome Home, Cowboy

by Annie Rains

---

After a bad breakup leaves Julie Chandler completely devastated, she comes to Seaside seeking a fresh start. A talented, compassionate yoga teacher, she has developed a program to help alleviate the effects of PTSD, but getting a bunch of bullheaded Marines into downward facing dog might be impossible. So Julie's shocked when one of her first students dives in headfirst—and almost tempts her to take down her walls with his easy smile and electrifying touch.

---

$0.99 Previously $2.99
Keeping Mr. Right Now

by Robin Bielman

USA Today Bestselling Author

---

Brainy, organized Sophie Birch is no beach bunny. In fact, she's totally out of her element among the sun-bronzed crowd at a film festival in beautiful White Strand Cove. When a surf lesson introduces her to Zane Hollander, suddenly she's up close and personal with the world's sexiest surf star. But what can a great-looking, experienced athlete possibly see in a klutzy out-of-towner who's never set foot in the ocean?

---

$0.99 Previously $2.99
All Fired Up

by Vivian Arend & Elle Kennedy

New York Times Bestselling Authors

---

As the owner of DreamMakers Inc., Parker Wilson takes the skills he learned as a Ranger to help men win in the love department, using every resource available to plan the perfect date. But when a routine recon turns into an unexpected night of fiery passion, Parker's mission becomes personal—and he won't give up until Lynn Davidson is all his. He's ready to lead the way, and she's more than willing to follow.

---

FREE! Previously $2.99
CHILDREN'S BOOKS

Baffin's Curious Consequence

by Josephine Young

---

Baffin is a dragonasaurus with a plan! He is going to give the naughty, trick playing, Dex a taste of his own medicine—but not everything goes quite as he intends. The Dragonasaurus Tales are a series of exciting and comical, rhyming stories about the endearing young dragonasaurus and their amazing adventures.

---

FREE! Previously $2.99
MEN'S FICTION

Terror Bounty

by Steve Richer

---

Every time Rick Travis applies to the FBI Academy, he's rejected. He just wants one chance to prove himself, to show that he's not a complete failure. And that chance might be doing the stupidest thing possible. International terrorist Willis Greenwood has just bombed a bank in New York City and now there's a $4 million bounty on his head. Rick would go pretty far for $4 million. Proving his worth and putting a dangerous man behind bars? Just icing on the cake.

---

FREE! Previously $4.99
CHRISTIAN/RELIGIOUS FICTION

Guardians of Magessa

by Peter Last

---

What would you fight for? What would you die for? Though trained in the arts of war, these questions had never occurred to Senndra or Josiah. When the two meet during an event meant to foster a solid relationship between their academies, they find themselves forced into battle with a forgotten evil. Senndra, Josiah, and their comrades are all that stand between a massive army and total annihilation of their country.

---

FREE! Previously $2.99
BESTSELLERS

The Rook

by Daniel O'Malley

---

401 5-star reviews! "The body you are wearing used to be mine." So begins the letter Myfanwy Thomas is holding when she awakes in a London park surrounded by bodies all wearing latex gloves. With no recollection of who she is, Myfanwy must follow the instructions her former self left behind to discover her identity and track down the agents who want to destroy her.

---

$2.99 Previously $9.99
App: Summer Secrets

---

Choose exactly how you want to search for items. Discover the secrets that summer holds! Featuring beautiful images of summery flowers, gardens, and landscapes, packed full of artfully hidden objects to uncover.

---

FREE!
© 2016 Digital Media Revolutions Corp. All rights reserved.