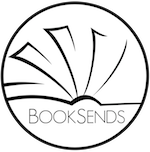 New Daily Bargain & Free Kindle Ebooks
Prices for the following books and apps are valid at the time of posting but can change at any time. Be sure to check product pages for current prices before purchasing.
This page is updated with the most recent deals by 1pm ET each day.
0
FREE BOOK OF THE DAY

Every Little Kiss

by Susan Hatler

---

As soon as Wendy arrives in Blue Moon Bay, she meets a sexy laid-back stranger on the beach, and Wendy does something she never does…she opens up and confides her problems to him.

---

FREE! Previously $4.99
Vampire's Shade 1

by Vivienne Neas

---

Vampires start integrating among humans, but even with laws adapting to the new society, many problems arise. I solve them. I kill problems.

---

FREE! Previously $5.99
Rise Of The Six

by Matt Ryan

---

Joey Foust has no idea he's a wanted man and his parents aim to keep it that way. They raised him as a normal boy in a small American town, hoping he and his friends don't discover what lies beyond.

---

FREE! Previously $0.99
Dirty Money

by Ramesh S Arunachalam

---

Routing some of this 'dirty money' into the election campaign coffers of various presidential candidates provides them with access to the levers of power in Washington D.C..

---

FREE! Previously $1.99
FANTASY - EPIC

kindleunlimited

Dragon Bond

by Ruby Lionsdrake

---

General Zala Shaylinor has led her troops against the dragons since they first invaded her homeland. Respected by her soldiers and wielder of a powerful storm blade, she's a dedicated warrior who would never seek out love in the middle of a war. All she wants is for her people to be able to walk the world without fear again. But when a captured prisoner turns out to be a dragon magically chained in human form, she finds herself noticing his striking violet eyes and his powerful presence.

---

$0.99 Previously $3.99
FANTASY - URBAN/PARANORMAL

kindleunlimited

Demon Moon

by Brad Magnarella

---

Everson Croft here, professor of mythology and behind-the-scenes wizard. Show me an amateur conjurer, and I'll stop him before he gets himself killed. That's the idea, anyway. But New York City isn't what it used to be, and I don't mean the recent crash. Amateur casters are calling up creatures they shouldn't be able to. And there's been a murder at the city's most hallowed cathedral, a message in blood on the victim's back.

---

$0.99 Previously $2.99
Shifters and Spice

by Multiple Authors

---

If you dream of shifters, this set of 20 brand new shifter stories featuring USA Today and New York Times best-selling authors has you covered. Whether you like them large and in charge or sleek and sexy, you'll find the right story to spice up your night in these pages.

---

$0.99 Previously $2.99
SCIENCE FICTION

kindleunlimited

Battlefield Mars

by David Robbins

---

Several centuries into the future, Earth has established three colonies on Mars. No indigenous life has been discovered, and humankind looks forward to making the Red Planet their own. Then 'something' emerges out of a long-extinct volcano and doesn't like what the humans are doing. Captain Archard Rahn, United Nations Interplanetary Corps, tries to stem the rising tide of slaughter. But the Martians are more than they seem, and it isn't long before Mars erupts in all-out war.

---

$0.99 Previously $2.99
kindleunlimited

Fallen Sun: The Great War

by Harule Stokes

---

Jocelyn Martinez wasn't a warrior, she was a teacher. But with her country losing the war, she agreed to be transformed into a living war machine, becoming one of the Fingers of God. Three years later, the land lies in ruins. Yet, over countless battles, she and her brothers- and sisters-in-arms have turned the tide. Now poised to finally defeat their enemy, they are confronted by an ever worsening threat.

---

$0.99 Previously $4.99
TEEN/YA

True Colors

by Krysten Lindsay Hager

---

Landry Albright just wants to be one of the interesting girls at school who always have exciting things going on in their lives. She wants to stand out, but also wants to fit in, so she gives in when her two best friends, Ericka and Tori, push her into trying out for a teen reality show modeling competition with them. Landry goes in nervous, but impresses the judges enough to make it to the next round. However, Ericka and Tori get cut and basically "unfriend" her on Monday at school.

---

$0.99 Previously $3.99
The Siren

by Meg Xuemei X

---

Lucienne Lam is running out of time. The fallen angels are back to reclaim Earth, and her only chance to stop them has been hidden for millennia. Failure to find The Eye of Time will keep her from Prince Vladimir, her first love, and destroy the future of humanity. When Ashburn, a genius farm boy, discovers the ancient power and accidentally binds Lucienne to him, the end of the world seems inevitable.

---

FREE! Previously $2.99
HORROR

kindleunlimited

Hell's Teeth

by James Fahy

---

In the thirty years that followed, humankind sought to rebuild itself within the walls of New Oxford. But society had become fractured – humans now lived incongruously among Genetic Others, themselves a group of many subspecies. The most dangerous of them all: the vampires. Somehow, these groups have managed a peaceful co-existence under the controlling government influence of the Cabal.

---

$0.99 Previously $3.99
ACTION/ADVENTURE

Amber Fang

by Arthur Slade

---

Amber Fang enjoys life's simple pleasures—a good book, a glass of wine and, of course, a great meal. Raised to eat ethically, Amber dines only on delicious, cold-blooded killers. But being sure they're actually killers takes time… research… patience. It's a good thing Amber's a librarian. Her extraordinary skills help her hunt down her prey, seek out other vampires, and stay on the trail of her mother, missing now for two years.

---

$0.99 Previously $3.99
HISTORICAL

Lisette's List

by Susan Vreeland

---

In 1937, young Lisette Roux and her husband, André, move from Paris to a village in Provence to care for André's grandfather Pascal. Lisette regrets having to give up her dream of becoming a gallery apprentice and longs for the comforts and sophistication of Paris. But as she soon discovers, the hilltop town is rich with unexpected pleasures.

---

$1.99 Previously $11.99
kindleunlimited

The King's Road

by Cecelia Holland

---

The thirteenth century, Sicily. Federigo, the young, orphaned King of Sicily, is reluctantly preparing for an evening at court. Surrounded by ambitious noblemen, the Pope, and his strict regent Diepold, Federigo grows tired of the malicious intent and whisperings of old men. He finds solace in the company of his motley crew of bad boys, Durante and Yusuf – street-fighters unfit to play with the son of the German Emperor.

---

$0.99 Previously $3.99
NONFICTION

Positive Discipline for Preschoolers

by Multiple Authors

---

Caring for young children is one of the most challenging tasks an adult will ever face. No matter how much you love your child, there will be moments filled with frustration, anger, and even desperation. There will also be questions: Why does my four-year-old deliberately lie to me? Why won't my three-year-old listen to me? Should I ever spank my preschooler when she is disobedient? Over the years, millions of parents just like you have come to trust the Positive Discipline series and its commonsense approach to child-rearing.

---

$1.99 Previously $12.99
History of the Battle of Agincourt

by Nicholas Harris Nicolas

---

In 1414, Henry the Fifth swore over the body of his late father to assert that claim to the crown of France, which his great-grandfather, urged with such confidence and success. This is the story of that assertion and Henry's attempt to gain the kingdom of France by blade of sword and arrows of his longbowmen.

---

$0.99 Previously $3.99
Savvy Leadership

by Cam Tripp

---

Savvy Leadership introduces readers to a fresh approach to leadership in the modern workplace. Through the disciplined application of practical intelligence, performance psychology, and focused street-smarts, Savvy Leaders are easily able to inspire engagement and ignite high-performance results.

---

$0.99 Previously $7.99
The Cats Who Crossed Over from Paris

by R.F. Kristi

---

Inca, a Siberian puss, tells the story about her furry family – her brother Fromage, who is addicted to cheese and considers himself a cheese monger, and her sister, Cara, a gorgeous but timid Siamese. Inca, an avid fan of Dr. House, considers herself the leader of the troupe and responsible for the well-being of the family. They own, according to Inca, Missy, a young humanoid who has a well-established cheese shop in Paris.

---

$2.99 Previously $8.99
WOMEN'S FICTION

No Bed of Roses

by Jean Gill

---

Helen Tanner runs her own business, spends her evenings out with friends, anything to avoid memories of the tragedy she left behind. She lives alone and likes it that way.Until, that is, a dark-haired vet walks into her shop and into her life. Her first unpromising encounter with Dai Evans turns into a tumultuous affair. As passion grows into love, Helen is forced not only to consider a new future, but to face up to a troubled past.

---

$0.99 Previously $2.99
MYSTERIES/THRILLERS

Erin Solomon Mysteries 1-5

by Jen Blood

---

Investigative reporter Erin Solomon travels to Maine to look into an alleged cult suicide with a haunting connection to her own past. Each book delves more deeply into the tragedy, inextricably drawing Erin and her fellow investigators into some of the darkest chapters in American history.

---

$0.99 Previously $14.99
Maggie Dove

by Susan Breen

---

When Sunday School teacher Maggie Dove finds her hateful next-door neighbor Marcus Bender lying dead under her beloved oak tree—the one he demanded she cut down—she figures the man dropped dead of a mean heart. But Marcus was murdered, and the prime suspect is a young man Maggie loves like a son. Peter Nelson was the worst of Maggie's Sunday School students; he was also her late daughter's fiancé, and he's been a devoted friend to Maggie in the years since her daughter's death.

---

$0.99 Previously $3.99
The Romanov Legacy

by Jenni Wiltz

---

Natalie Brandon believes the rumors that Nicholas II, last tsar of Russia, left behind a secret bank account to provide for his family in exile. But getting someone to believe her is harder than finding the account itself. Diagnosed with schizophrenia, Natalie is tormented by a recurring hallucination, the voice of an angel named Belial. Even her sister, a Russian history professor, won't take her claim seriously…until a blond, blue-eyed Russian spy kidnaps Natalie, claiming she's the only one who can lead him to the treasure.

---

$0.99 Previously $3.99
Violent Crimes

by Phillip Margolin

---

Dale Masterson, senior partner in a large Portland, Oregon, law firm, has become wealthy and successful representing the interests of oil and coal companies. When his colleague, Christine Larson, is found dead, Masterson's business practices are put under surveillance and a lower-level employee stands accused. The controversy surrounding the firm is magnified tenfold when Dale is found beaten to death in his mansion.

---

FREE! Previously $2.99
ROMANCE

Full Heat

by Carla Swafford

---

Forget shining armor. Motorcycle shop owner Mary Jane Parker could use a knight in black leather right about now. A local gang has been extorting her for protection money, and standing her ground would be a lot easier with the Brothers of Mayhem at her back. She just needs to convince the club's new president to take the job. The powerful, brooding biker claims he's not interested—but if his version of tough love is supposed to be punishment, Mary Jane would gladly misbehave for the rest of her life.

---

$0.99 Previously $2.99
By Degrees

by Elle Casey

---

Celebrities all suffer from the same disease. I call it the create-your-own-reality disease. Most of them start out normal, like you and me, but somewhere along the way they lose sight of up and down, left and right, and then eventually right and wrong. It's my job to fix that. They know they can trust me to be professional, discreet, and above all, not personally involved with my clients. I come in, I take over their lives, and I get them back on track.

---

$0.99 Previously $3.99
Clearer in the Night

by Rebecca Croteau

---

Cait's used to being an outsider. The odd girl out, the one with the alcoholic mother. The one whose sister and father died. The one who might just have telepathy. These things she could manage, could hide just enough to get by. Now a werewolf's bite forces her outside the whole human race. Two men—the one night hook-up who shows up at her hospital bed, and the rescuer worker who may be following her—seem to know more about her condition than she does…and about this strange world of magic she's pulled into. As Cait plunges into this darker reality, painful secrets of her past are churned up and she's forced to confront her new identity.

---

$0.99 Previously $3.99
kindleunlimited

Where the Sun Hides

by Multiple Authors

---

In places where the sun can hide, the darkest betrayals are made. Violet Gallucci and Kazimir Markovic have grown up in the same city, but on opposite sides of the game they call life—Violet, an Italian principessa della mafia, and Kaz, a Russian Bratva heir. Lines have been drawn, and they know not to cross them. Their paths crossed once, a long time ago, but when they meet again, the territory and rules set out by their families that have kept them separated seem to bleed away.

---

$0.99 Previously $3.99
kindleunlimited

Claimed by the Alpha

by Ciana Stone

---

Wyatt Wolfe is a warrior, a man without fear. At least that's the picture he presents to the members of his Navy SEAL team. He's a stone-cold killer with a reputation as a woman magnet, and needing no one. But appearances can be deceiving. Wyatt is a man torn by love and betrayal. His only need, his one weakness is Chance-a woman from his past he can never have, can never trust. She ripped his heart out with her betrayal and he has vowed never to look upon her again.

---

$0.99 Previously $2.99
Imperfect Chemistry

by Mary Frame

---

Lucy London puts the word genius to shame. Having obtained her PhD in microbiology by the age of twenty, she's amassed a wealth of knowledge, but one subject still eludes her—people. The pendulum of passions experienced by those around her confuses and intrigues her, so when she's offered a grant to study emotion as a pathogen, she jumps on the opportunity. Enter Jensen Walker, Lucy's neighbor and the one person she finds appealing. Jensen's life is the stuff of campus legend, messy, emotional, and complicated. Basically, the perfect starting point for Lucy's study.

---

FREE! Previously $2.99
EROTIC ROMANCE

kindleunlimited

Sentenced

by L.L. Collins

---

I'm Johnny. An ex-con with a bad attitude and a controlling demeanor that somehow made the women flock to my bed but never my heart. It was unavailable for possession. She was just supposed to be a two day hookup. But one taste of her and I knew I was in danger of never getting enough. She had her own demons to contend with, and dealing with my own was hard enough. I won't allow temptation to take control of me. I'd given myself a life sentence a long time ago, and she made me want things I wouldn't allow myself to have. Giving into it just might destroy us both.

---

$0.99 Previously $2.99
LITERARY

American Zeroes

by John DiFelice

---

Jeremiah Stumpf is certain of two things: he loves his country, and his next door neighbors are terrorists. Between counting and recounting his cache of gold and silver coins, cleaning his assault weapons, and emailing Paul Ronsen, his Libertarian superhero, Jeremiah devises a plan to deal with his neighbors in a way that is uniquely American. Unfortunately, his neighbors are not what he thought they were. They are something much worse, something beyond his comprehension.

---

FREE! Previously $5.99
MEN'S FICTION

Arena

by Roger Blakely

---

All he wanted was a nice, quiet retirement. But, Chief Newton is being forced back into the Arena. One month after suffering a bullet wound to the shoulder, recently retired Army Chief Warrant Officer Four Artemus Newton is reluctantly thrown back into the fight, this time against sinister forces that may be unstoppable.

---

FREE! Previously $0.99
CHRISTIAN/RELIGIOUS FICTION

The Magic Strings of Frankie Presto

by Mitch Albom

---

Mitch Albom creates his most unforgettable fictional character—Frankie Presto, the greatest guitarist to ever walk the earth—in this magical novel about the bands we join in life and the power of talent to change our lives. In his most stunning novel yet, the voice of Music narrates the tale of its most beloved disciple, young Frankie Presto, a war orphan raised by a blind music teacher in a small Spanish town. At nine years old, Frankie is sent to America in the bottom of a boat. His only possession is an old guitar and six precious strings.

---

FREE! Previously $2.99
BESTSELLERS

Flowers on Main

by Sherryl Woods

---

When her last two plays are dismal failures and her relationship with her temperamental mentor falls apart, writer Bree O'Brien abandons Chicago and the regional theater where she hoped to make a name for herself to return home. Opening Flowers on Main promises to bring her a new challenge and a new kind of fulfillment. But not all is peaceful and serene in Chesapeake Shores, with her estranged mother on the scene and her ex-lover on the warpath.

---

$0.99 Previously $7.99
App: Inside Out Thought Bubbles

---

Join Riley's Emotions on a journey to match and sort memory bubbles, as you travel through unique locations inspired by the film.

---

FREE!
© 2016 Digital Media Revolutions Corp. All rights reserved.