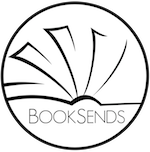 New Daily Bargain & Free Kindle Ebooks
Prices for the following books and apps are valid at the time of posting but can change at any time. Be sure to check product pages for current prices before purchasing.
This page is updated with the most recent deals by 1pm ET each day.
0
Deals for November 27th
FREE BOOK OF THE DAY

The Tenth

by Smadar Shir

---

After a terrorist bombing, a young boy develops a new sense of humor and realizes that despite his grief and loss, life goes on and can be beautiful.

---

FREE! Previously $3.99

Find out more at: AMAZON
Household Hacks

by Ben Night

---

Nothing is worse than having to clean your house, especially on an off day. This book will break down the cleaning process into easy to digest steps.

---

FREE! Previously $2.99

Find out more at: AMAZON
WOMEN'S FICTION

kindleunlimited

A Widow Redefined

by Kim Cano

---

On a cold Valentine's Day, Amy, a young widow who lost her husband to cancer, visits the cemetery and makes an unsettling discovery: a bouquet of fresh daffodils in front of her husband's grave. Curiosity grows into obsession as Amy searches for the stranger who left the flowers, while keeping her activities a secret from her live-in mother and seven-year-old son. The search leads to an unusual friendship that transforms her world and redefines her life.

---

$0.99 Previously $3.99

Find out more at: AMAZON
HORROR

kindleunlimited

House Of Horrors

by Carole Gill

---

Step into Carole Gill's House of Horrors…if you dare. In this horror collection you'll find stories of vampires, zombies, murderous midgets, demon clowns, evil dolls, haunted cemeteries, a real shop of horrors, taxidermy gone haywire, serial killers and more! Your worst fears and nightmares dished up for you with extra helpings of blood-curdling terror!

---

$0.99 Previously $2.99

Find out more at: AMAZON
CHRISTIAN/RELIGIOUS FICTION

The Land Uncharted

by Keely Brooke Keith

---

Lydia Colburn is a young physician dedicated to serving her village in the Land, a landmass in the South Atlantic Ocean undetectable to the outside world. When injured fighter pilot Connor Bradshaw's parachute carries him from the war engulfing the 2025 world to her hidden land, his presence threatens her plans, her family, and the survival of her preindustrial society.

---

$0.99 Previously $3.99

Find out more at: AMAZON
TEEN/YA

kindleunlimited

Meritropolis

by Joel Ohman

---

The year is AE3, 3 years after the Event. Within the walls of Meritropolis, 50,000 inhabitants live in fear, ruled by the brutal System that assigns each citizen a merit score that dictates whether they live or die. Those with the highest scores thrive, while those with the lowest are subject to the most unforgiving punishment—to be thrust outside the city gates, thrown to the terrifying hybrid creatures that exist beyond.

---

$0.99 Previously $5.99

Find out more at: AMAZON
HISTORICAL

Ocean's Justice

by Demelza Carlton

---

Cast adrift on the Indian Ocean, eighteen-year-old Maria is saved by the crew of the steamship Trevessa. Scottish engineer William McGregor boarded the Trevessa in search of adventure. He finds a crew convinced their ship is cursed, as he fights to protect the mysterious girl and bring her safely to shore. When the sharks start circling and the storm closes in, are sirens more than just a myth?

---

FREE! Previously $0.99

Find out more at: AMAZON
MYSTERIES/THRILLERS

Dying Eyes

by Ryan Casey

---

With the Christmas and New Year chaos out of the way, it's time for the Preston Police Department to put their feet up and return to normality. But for DS Brian McDone, there is no respite from the frenzy. An unidentified young woman is found brutally murdered in a seedy section of the city, her eyes are staring up at something in pure fear. As Brian and his team begin to piece together the clues, one question soon becomes apparent: who can he trust?

---

$0.99 Previously $3.99

Find out more at: AMAZON
Murder Most Witchy

by Emily Rylands

---

The Lightower family has been hunting down paranormal phenomena in the small town of North Harbor for generations. Unlike the rest of her family, Wendy Lightower has never dreamed of chasing evil witches or unearthing magical secrets. Her greatest ambition in life is to be a full-time librarian and leave her witchy roots far behind her. But when a murder is committed in her very own library, she must call on family and friends alike to solve the magical murder.

---

FREE! Previously $1.99

Find out more at: AMAZON
ROMANCE

kindleunlimited

The Keys To My Diary

by Ann Omasta

---

Fern is 42-years-old, lives in the beautiful, tropical Florida Keys and is not your typical Contemporary Romance heroine. In this journal, Fern shares the wacky, entertaining stories of her life for the year. From the love-hate relationship she develops with the book "The Secret" to having to deal with cursing parrots and a road filled with skittering crabs, her summations of her offbeat daily life make for a delightfully fun read.

---

$0.99 Previously $2.99

Find out more at: AMAZON
Waiting for You

by Heather Huffman

---

For years, Karise McAlister has been running: from her family, from herself, and from her dreams. Moving across country to start over, Karise devotes herself to her work, convinced she needs to be independent. But with handsome Aidan just down the road and a mischievous group of friends determined to set her up, Karise must face her concerns about life and romance head-on.

---

FREE! Previously $0.99

Find out more at: AMAZON
EROTIC ROMANCE

kindleunlimited

Every Soul

by LK Collins

---

Happiness is something I knew so long ago, and now it's nothing but a faint, distant recollection of the life I once had. My name is Arion LaSalle, and seven months ago my life was shredded to pieces when my fiancé disappeared while deployed. Why Nate? Why only him? Since getting through each breath is a struggle, I put on a fake persona, pretending I'm someone I'm not, living my life recklessly. Because for me, it was all taken far too soon.

---

$0.99 Previously $2.99

Find out more at: AMAZON
LITERARY

Name and Number

by John Hoskison

---

When Nick risks selling a few Ecstasy tablets at a party, he ends up with a two year prison sentence. Nick hopes to spend his sentence in an open prison, the type he's read about in the papers. Instead, his worst nightmare comes true. Locked up in HMP Blackthorpe, a prison known for its medieval-like squalor, Nick lives at the mercy of the drug barons and in fear of the lifers. Constantly stalked by danger he has to find a way to survive.

---

FREE! Previously $3.99

Find out more at: AMAZON
ACTION/ADVENTURE

Type N

by Michelle N. Onuorah

---

18-year-old Nicolette is the target of a worldwide manhunt because of her blood type. When delivered via transfusion, her blood heals any ailment a human has and strengthens their immune system. The cure for cancer, AIDS, and other previously incurable diseases is running through her veins. Her blood is the only of its type known to exist. As a result, Nicolette is no longer a private citizen but is the world's most wanted and sought-after human being.

---

FREE! Previously $2.99

Find out more at: AMAZON
SCIENCE FICTION

Identity X

by Michelle Muckley

---

Ben Stone has one aim; discover the cure for genetic disease. After his appointment as lead researcher in Bionics Laboratories he begins his desperate research. It takes four years, but he succeeds. He discovers NEMREC, a serum able to reconstruct DNA and cure the diseases that have driven him. It should be the beginning of a new future, but by changing the face of the world, he has unwittingly destroyed his own.

---

FREE! Previously $0.99

Find out more at: AMAZON
FANTASY - EPIC

Child Of Atlantis

by Perry Covington

---

Max had always been a painfully normal kid, until he discovers he is a descendant of the lost Empire of Atlantis. The Atlanteans possess superhuman powers, are technologically advanced, and have been the sworn protectors and teachers of humanity since time immemorial. Max discovers he is the Key to tipping the balance of an ancient war, but he must first find his kidnapped parents, with the help of a malfunctioning robot and a combat hardened Atlantean girl.

---

FREE! Previously $5.99

Find out more at: AMAZON
FANTASY - URBAN/PARANORMAL

The Temporal

by CJ Martin

---

A devastating earthquake in central Japan sends eternity crashing into time, enabling Sam to hear echoes of the past and even the future. Through the echoes, Sam and a mysterious Japanese woman learn of a terrorist plot that could plunge the world into turmoil and position a murderer as the leader of the free world. They alone have the knowledge and ability to stop the plot. But even with eternity on their side, can they stop it in time?

---

FREE! Previously $2.99

Find out more at: AMAZON
MEN'S FICTION

GITMO

by Gary Waid & Shawn Corridan

---

"Retired" smuggler Dixon Sweeney is approached by a mysterious Cuban-American with an offer he cannot refuse. The pay? A cool half mil. The problem? The money's hidden inside a house in Communist Cuba! Strap on your life vest and prepare for the ride of your life, as unlikely hero Dixon Sweeney and his beat-up boat challenge the Gulf Stream, man-eating sharks, the entire Cuban military and one gorgeous gal in this hilarious romp through the Florida Straits!

---

FREE! Previously $2.99

Find out more at: AMAZON
CHILDREN'S BOOKS

Maggie Mouse Can't Sleep

by Haley Moonspur

---

The picture book 'Maggie Mouse Can't Sleep' is a sweet rhyming short story about a young girl mouse that can't fall asleep because she is afraid of monsters. 'Momma' tries every trick in the book to help Maggie get some rest, but nothing works…until she remembers just the thing that does the trick.

---

FREE! Previously $2.99

Find out more at: AMAZON
NONFICTION

Trailing

by Kristin Louise Duncombe

---

105 5-star reviews! Something unexpected occurs when Kristin Louise Duncombe moves to New Orleans to begin her adult life as a psychotherapist: She falls madly in love with a Médecins Sans Frontières doctor, abandons all of her plans, and follows him on a medical mission to East Africa. Faced with the dual culture shock of Kenya and life with the MSF team, Kristin struggles to craft a new existence in a context of mishap, witchcraft, and the life or death stakes of the MSF world.

---

FREE! Previously $5.00

Find out more at: AMAZON
BESTSELLERS

Dollface

by Renée Rosen

---

As the ultimate flapper, Vera captures the attention of two high rollers, a handsome nightclub owner and a sexy gambler. On their arms, she gains entrée into a world filled with bootleg bourbon, wailing jazz, and money to burn. She thinks her biggest problem is choosing between them until the truth comes out. Her two lovers are really mobsters from rival gangs during Chicago's infamous Beer Wars, a battle Al Capone refuses to lose.

---

$1.99 Previously $15.00

Find out more at: AMAZON
App: Journey into the Wilderness 2

---

Embark on a journey into the wilderness in our sequel to the hugely popular Hidden Object game! Journey into the Wilderness 2 features 20 stunning scenes packed full of hidden items.

---

$0.99 Previously $1.99

Find out more at: AMAZON
App: Quell Memento

---

Set within an old abandoned house, the player restores order to the jumbled memories of the last occupant, and in doing so embarks on a haunting journey of self-discovery and reflection.

---

FREE! Previously $2.99

Find out more at: AMAZON
© 2014 Digital Media Revolutions Corp. All rights reserved.