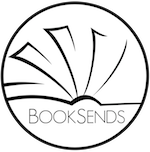 New Daily Bargain & Free Kindle Ebooks
Prices for the following books and apps are valid at the time of posting but can change at any time. Be sure to check product pages for current prices before purchasing.
This page is updated with the most recent deals by 1pm ET each day.
0
Deals for July 29th
FREE BOOK OF THE DAY

The Secret of Empire Builders

by Zohar (Radiance) Halevi

---

Presenting a 2000 year-old system for personal and economic growth based on Six Principles. Learn to identify, understand, and analyze human success.

---

FREE! Previously $3.99

Find out more at: AMAZON
FANTASY - EPIC

The Cycle of Arawn

by Edward W. Robertson

---

301 5-star reviews! Dante Galand is young. Penniless. Alone. But devoted to learning the dark magic of his world. His quest will take him from the city gutters to a foreign land of sorcerers. To a war for independence. And finally, to another war—this time, for his people's very survival.

---

$0.99 Previously $3.99

Find out more at: AMAZON
WOMEN'S FICTION

The Garden of Happy Endings

by Barbara O'Neal

---

After tragedy shatters her small community, the Reverend Elsa Montgomery has a crisis of faith. Returning to her hometown of Pueblo, Colorado, she seeks work in a local soup kitchen. Meanwhile, her sister, Tamsin, finds her perfect life shattered when she learns that her financier husband is a criminal. But when the going gets tough, the tough get growing. A community garden in the poorest, roughest part of town becomes a lifeline.

---

$1.99 Previously $11.99

Find out more at: AMAZON
HISTORICAL

kindleunlimited

Gold Rush Brides

by Cassie Hayes

---

Who needs a man? Certainly not Miss Delilah Price! Abandoned by the man who ordered her as a mail order bride, Delilah struggles to get by in Gold Rush-era San Francisco. Not willing to return to her father's restrictive home—or face the arduous six-month voyage back to Boston—she hatches a plan to start her own business. She'll never have to trust her future to a man again.

---

$0.99 Previously $2.99

Find out more at: AMAZON
HORROR

The Family Tree

by John Everson

---

The blood of the tree is its sap. And it's the secret ingredient behind the Belvedere family's intoxicating ale and bourbon, among other elixirs. But when Scott inherits The Family Tree Inn he learns about his family, its symbiotic history, and the mammoth, ancient tree around which the inn is literally built. After he stumbles upon the bony secrets hidden in its roots, he realizes he could face the hideous fate of his ancestors…

---

$0.99 Previously $4.24

Find out more at: AMAZON
ACTION/ADVENTURE

kindleunlimited

Unleashed

by Dirk Patton

---

240 5-star reviews! John Chase has just arrived in Atlanta on a routine business trip. Before leaving the airport for his hotel, he notices that things are not normal. When he wakes the next morning, John turns on the TV and is shocked to learn that America has been savagely attacked with both nuclear and biochemical weapons. His path is clear. Survive and fight his way across the continent to reunite with his wife as society disintegrates into rabid savagery.

---

$1.99 Previously $3.99

Find out more at: AMAZON
SCIENCE FICTION

kindleunlimited

The Carrington Event

by Peppi Vecchio

---

James Randall Parker, a synthetic biologist, is sure that no one else has implemented artificial DNA into humans like he has. But out of the lab, he's not prepared for the gauntlet of dynamic personalities that want to steal his work. His world is quickly turned upside down when he's seduced by a beautiful spy and embroiled in a deadly game of scientific espionage driven by a secret underground society known as the Nexus.

---

$0.99 Previously $2.99

Find out more at: AMAZON
TEEN/YA

Xoe Meyers Trilogy

by Sara C. Roethle

---

Things are about to change for high school student Xoe Meyers, because there's a new guy in her small town, and he is anything but normal. Before Xoe can say, "Werewolf," her best friend's life is in peril, and Xoe's world is turned upside-down. Then, of course, there's Jason. Xoe doesn't trust him as far as she can throw him, and given that he's a vampire, she'd have to be able to catch him first.

---

$0.99 Previously $3.99

Find out more at: AMAZON
NONFICTION

kindleunlimited

The Angel in LA

by Gaden Merritt Corpening

---

While on the tennis tour, Merritt is confronted by an angel in Los Angeles who guides him with a directive. From this point forward Merritt is haunted and oppressed by his heinous nemesis alcohol in a clash of Darkness versus Light. Although it is seemingly winning, causing Merritt to become homeless and a fugitive of the law, he never forgets the angel who tenaciously pursues him and spurs him towards recovery.

---

$0.99 Previously $2.99

Find out more at: AMAZON
kindleunlimited

Way of the Junglepreneur

by David Oludotun Fasanya

---

The business world today is really like a jungle, and this book will show you exactly how to thrive in any tough business terrain. In this book you will learn: where the future of global business is headed, how to succeed in tough times and tough places, how to network and make money in the business jungle, and the right mindset for jungle success. Unlock your potential and unleash your inner Junglepreneur!

---

$0.99 Previously $9.99

Find out more at: AMAZON
MYSTERIES/THRILLERS

kindleunlimited

Hard Case I

by Bernard Lee DeLeo

---

In a back alley warehouse in East Oakland, John Harding fights for money. But when a YouTube video of Harding beating down Russian mob-backed fighter Van Rankin goes viral, his seamy life in the shadows is thrown out into the light. When Rankin's Russian mobster backer pushes for a rematch on the UFC circuit, CIA Agent Strobert sees infinite possibilities since the United Arab Emirates has part ownership in the UFC.

---

$0.99 Previously $3.99

Find out more at: AMAZON
kindleunlimited

Lair of the Fox

by Dan Pollock

---

The film crew sailing on the Sea of Marmara had never heard of a hijacker known as the Little Fox. US. Diplomat Paul Cyrus conducts the knife-edge negotiations. But the film's leading lady makes an offer the Little Fox can't refuse. Herself for the hostages. A deal which he accepts with alacrity. And then vanishes with her into thin air. And now, twelve canisters of the deadliest nerve gas invented have gone missing…

---

$0.99 Previously $4.99

Find out more at: AMAZON
kindleunlimited

Bad Penny

by John D. Brown

---

158 5-star reviews! Frank, an Army Special Forces vet, screwed up, went to prison, and is now out, living in small-town Wyoming and trying to go straight. But then some old "friends" from the big house come to collect on a favor, and everything goes totally nuts, forcing Frank to go outside the law to save the one thing he cherishes most.

---

$0.99 Previously $2.99

Find out more at: AMAZON
Body Aches

by R.V. Doon

---

Reece Carson is standing on a rooftop in her hot boyfriend's arms waiting for the MoonPie drop to ring in the New Year. Instead of celebrating, she's the lone eyewitness to the first murder of the year. And the victim is the co-owner of Mobile's newest business, Top Hat. Most people think he was murdered for his money, gambling debts, or mob connections, but Reece isn't convinced.

---

FREE! Previously $2.99

Find out more at: AMAZON
ROMANCE

kindleunlimited

Saving the Sheikh

by Ruth Cardello

NY Times Bestselling Author

---

168 5-star reviews! Rachid bin Amir al Hantan is fighting for the sovereignty of his small country. Attending the wedding of Dominic Corisi is as much about reconnecting with old friends as it is about celebrating nuptials. The last thing he needs right now is the distraction of a woman. Zhang Yajun is a self-made billionaire who can't believe she accepted her friend's dare to kiss Sheikh Rachid before the end of the wedding.

---

$1.99 Previously $3.99

Find out more at: AMAZON
kindleunlimited

The Dragon's Mate

by Jane Rowe

---

A virus has spread, all but ensuring humans can't have male babies. Human female Elise Knight has been raised as part of a special breeding program. Signs are promising, however as her twenty-fifth birthday approaches, the program is abruptly shut down. Now Elise finds herself available just in time to be selected as a mate by the sexy dragon shifter Galagus. Maybe the two can come in a mutually beneficial agreement…

---

$0.99 Previously $3.99

Find out more at: AMAZON
kindleunlimited

A Romantic Suspense Trio

by Multiplue Authors

---

Misfortune Cookie: When Radiance Ashworth inherits a nasty supernatural curse, Luca is happy to guide her—if she'd only accept his help. The Secrets of Forest Bend: When Detective Adam Campbell meets Jillian Whitmeyer, the last known owner of a WWII gun connected to his investigation, the case becomes anything but simple. Abducting Casey: Held captive, Casey Gillette must trust the one man among her captors who seems different.

---

$0.99 Previously $4.99

Find out more at: AMAZON
Filtered Through Blue

by Jennifer Bramseth

---

Hannah Davenport, the blonde bombshell belle of Bourbon Springs, Kentucky, catches her husband cheating in the marital bed and promptly dumps him. But new hope flows into her life in the form of an old flame, Craig County Sheriff Kyle Sammons. Kyle has never revealed the reason for the breakup, nor has Hannah, although Bourbon Springs has always been filled with rumors—rumors which both Hannah and Kyle know are wrong.

---

FREE! Previously $2.99

Find out more at: AMAZON
FANTASY - URBAN/PARANORMAL

Reincarnation

by Alicia J. Love

---

Hailey is bullied at school and abused at home, and doesn't think much of herself. With no one to confide in, she hits rock bottom. It is then that Hailey discovers something unbelievable—she has powers beyond anything she could ever have imagined. Her world is flipped upside down as she's transported to an alien kingdom where she learns who she was, and who she is destined to become.

---

FREE! Previously $2.99

Find out more at: AMAZON
LITERARY

As We Break

by E.E. Martin

---

Sean Pierce will tell you his story, but know that it is the story of many people. These are the moments and words of friends. These are the moments and words of strangers met in passing. These are my moments and words, some I regret and some I would never change. They all taught me who I wanted to be.

---

FREE! Previously $2.99

Find out more at: AMAZON
CHILDREN'S BOOKS

Dog Breeds For Children

by Amber Richards

---

Introduce young children to the idea of different dog breeds. This is an educational, yet fun book for parents to read to young children, or for early readers. This book can easily become a family favorite when reading to your child for the giggles and laughter than can result. It contains some exercises for parents and children to do together that can foster fun and bonding. Parents, prepare your best dog noises!

---

FREE! Previously $2.99

Find out more at: AMAZON
MEN'S FICTION

The Numbers Game

by John Stanley

---

When a body is found in a house on a street marked for demolition, Superintendent Danny Radford and his team immediately come up against the actions of the developers and local activists, all of whom seem intent on thwarting their investigation. As more bodies are discovered it becomes clear a serial killer is at work, but will the interference of politicians into the police's work allow the murderer to avoid Radford?

---

FREE! Previously $2.99

Find out more at: AMAZON
CHRISTIAN/RELIGIOUS FICTION

A Million Steps

by Kurt Koontz

---

350 5-star reviews! Kurt Koontz thought he was well prepared for his 490-mile walking trip on the historic Camino de Santiago pilgrimage route in Spain. But all of his preparation could not begin to encompass the grandeur of his external or internal adventure. Koontz navigates through his personal history of addiction, recovery, and love. With outgoing humor and friendliness, he embraces the beauty of the countryside and joyful connections to other pilgrims.

---

FREE! Previously $8.99

Find out more at: AMAZON
BESTSELLERS

Unsaid

by Neil Abramson

---

279 5-star reviews! As a veterinarian, Helena had mercifully escorted thousands of animals to the other side. Now, having died herself, she finds that it is not so easy to move on. She is terrified that her 37 years of life were meaningless, error-ridden, and forgettable. So Helena haunts—and is haunted by—the life she left behind. Meanwhile, David, her shattered attorney husband, struggles with grief and the demands of caring for her houseful of damaged and beloved animals.

---

$2.99 Previously $9.99

Find out more at: AMAZON
App: Aces Gin Rummy Pro

---

384 5-star reviews! With 11 different animated characters to choose from, our cast of quirky characters will charm the aces out of you.

---

FREE! Previously $2.99

Find out more at: AMAZON
© 2015 Digital Media Revolutions Corp. All rights reserved.