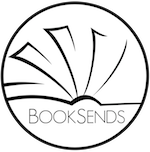 Prices for the following books and apps are valid at the time of posting but can change at any time. Be sure to check product pages for current prices before purchasing.
This page is updated with the most recent deals by 1pm ET each day.
Deals for September 2nd
FREE BOOK OF THE DAY

Unchain Your Heart

by Karma Peters

---

The book revisits the notions of love and physical chemistry, giving you easy and powerful tips to revive or maintain your romantic spice. A must-read for anyone seeking to improve his or her relationship.

---

FREE! Previously $4.17

Find out more at: AMAZON
SCIENCE FICTION

kindleunlimited

God's Loophole

by Dan Rix

---

After Gabriel and Raedyn experiment with a device that temporarily erases them from existence, they must come to terms with their twisted, star-crossed infatuation with each other, solve a puzzle in quantum mechanics, and resist the siren-like pull of deleting themselves for ever longer periods of time—before they lose their souls to an unthinkable limbo outside the boundaries of spacetime.

---

$0.99 Previously $2.99

Find out more at: AMAZON
LITERARY

Peripheral Involvement

by Bob Waldner

---

Fifteen years after a dead woman is found in his bed, Jack Caufield learns that his encounter with the unlucky girl may not have been coincidental. Confronted with the possibility that the men who run the prestigious financial institution that he now represents may have been involved in a shocking conspiracy, his search for the truth is complicated by the knowledge that discovering it could cost him everything.

---

$0.99 Previously $3.99

Find out more at: AMAZON
MYSTERIES/THRILLERS

kindleunlimited

The Scent of Lies

by Debra Burroughs

New York Times Bestselling Author

---

125 5-star reviews! Twenty-eight-year old Emily Parker's world is flipped upside down when her dashing private-eye husband is killed, and she begins to unravel clues that maybe he wasn't who he claimed to be. With the help of her closest girlfriends and the sexy new police detective in town, Emily takes over her late husband's business and searches for answers to his murder.

---

$0.99 Previously $2.99

Find out more at: AMAZON
The Devil's Dream

by David Beers

---

Matthew Brand's intellect pushed the world into new eras of knowledge. But when the police mistook his son for a criminal, gunning him down in the middle of the street, Brand decided to use his talents to bring his son back from the dead. Eventually, his mind conquered even death's mysteries—now, Brand needs living bodies to resurrect his son. So why not the bodies of the cops that murdered him?

---

FREE! Previously $3.97

Find out more at: AMAZON
ROMANCE

Forged

by Jacquelyn Frank

New York Times Bestselling Author

---

When Katrina Haynes discovers a large man lying wounded in the snow, she fears he is at death's door. But as Kat tends to his injuries, she quickly realizes that they're the least of her worries. With an irresistible Scottish brogue and a strange ability to harden his chiseled body like a statue, the stranger awakens a desire she is unable to resist—and a fascination about the intriguing world he exists in.

---

$0.99 Previously $7.99

Find out more at: AMAZON
Shuttered Affections

by Rene Folsom

---

Juliana Petersen's troubled past haunts her at every turn. The crippling memories of an abusive relationship, and the lack of support from her family, lead her to flee her old life and begin anew. After settling into a quaint college town, Juliana finally feels at peace, content to stay under the radar and keep things simple. Until Aiden Stone, her new photography professor, crashes into her life, blurring the line between love and lust.

---

FREE! Previously $3.99

Find out more at: AMAZON
HISTORICAL ROMANCE

A Feather To Fly With

by Joyce Harmon

---

Raised abroad by unconventional parents, Cleo has no use for the rules and strictures of the ton. She'll pretend to fit in, but she has a secret scheme. Arthur Ramsey, Duke of Winton, is in the market for a wife. He imagines a sweet, conformable young lady who will gracefully fill the role of Duchess, secure the succession with an heir, and not interfere with his scientific pursuits. That's what he's looking for—but what he finds is Cleo.

---

$0.99 Previously $3.99

Find out more at: AMAZON
EROTIC ROMANCE

Seven Dirty Sins

by Multiple Authors

---

Seven totally new stories by seven bestselling authors including New York Times and USA Today bestselling authors. Seven top selling authors come together to bring you seven original panty-dropping tales to meet all your late night needs. So take a look…you might just find your own guilty pleasure inside these pages. Everybody sins. What's your dirty little secret?

---

$0.99 Previously $3.99

Find out more at: AMAZON
NONFICTION

The Vegan Diet

by Ruby Cooper

---

There are so many diet programs currently on our planet earth that people normally get confused which one is best for them or which one can live up to their expectations. The book contains optimum (no-scrap) details about how to follow Veganism, what problems you will face while following it, and the easiest way to tackle it.

---

FREE! Previously $4.35

Find out more at: AMAZON
CHILDREN'S BOOKS

The Magical Imagination of Smallfridge

by Kyle Fuhrer

---

Imagination can take us anywhere…anywhere on earth and anywhere in space. Join Smallfridge on a flight of imagination as he discovers the wonders that await him…in the universe and right here at home at bedtime.Intended for children of all ages.

---

FREE! Previously $1.55

Find out more at: AMAZON
BESTSELLERS

Frontier Stories

by Louis L'Amour

---

With more than 120 titles still in print, Louis L'Amour is recognized the world over as one of the most prolific and popular American authors in history. Here is a treasure-trove of 35 frontier tales for his millions of fans and for those who have yet to discover L'Amour's thrilling prose—and his vital role in capturing the spirit of the Old West for generations to come.

---

$1.99 Previously $6.99

Find out more at: AMAZON
TEEN/YA

Steel Lily

by Megan Curd

---

Avery Pike is a commodity. No, more than a commodity. Her existence is guarded at all costs. She's a water Elementalist, the strongest of her dwindling kind. She creates steam to provide energy to fuel Dome Four: the only thing standing between humanity and an earth ravaged by World War III. No steam, no Dome. No Dome, no life. Or so she thinks.

---

FREE! Previously $0.99

Find out more at: AMAZON
HORROR

Winter's Heart

by Michael Kanuckel

---

In a world eerily similar to our own, the age of technology has passed and mankind finds itself sharing the world with seven other mortal races. Steven Boughmount is one such man, struggling to support his family in a world full of strange gods, magic, and all of the ghosts and relics of a wondrous age now vanished.

---

FREE! Previously $0.99

Find out more at: AMAZON
FANTASY - EPIC

Empire

by Michael R. Hicks

---

393 5-star reviews! Captured and enslaved, Reza must live like his enemies in a grand experiment to see if humans have souls, and if one may be the key to unlocking an ages old curse upon the Kreelan race. Enduring the brutal conditions of Kreelan life, Reza and a young warrior named Esah-Zhurah find themselves bound together by fate and a prophecy foretold millennia before they were born.

---

FREE! Previously $3.99

Find out more at: AMAZON
FANTASY - URBAN/PARANORMAL

Ever Fire

by Alexia Purdy

---

The Serenity of the Land of Faerie is threatened as the Unseelie Queen Aveta rages war against the three remaining Seelie Realms of Faerie. As Shade's powers grow, she finds she is running out of time to keep the war from spilling into the human world. Shade becomes enemy number one for the Unseelie legions. Questioning her true role of power, Shade discovers the cost of winning may come at a much higher price than she ever imagined.

---

FREE! Previously $2.99

Find out more at: AMAZON
WOMEN'S FICTION

Condemn Me Not

by Dianne Venetta

---

Simone Sheridan and Claire Atkins have been friends since college. Upon graduation, they took off in different directions, forging separate paths through motherhood. Neither planned to look back on the road they traveled with regret—yet that's exactly what's at stake when their daughters issue opposing proclamations with regard to college. Both mothers battle the news, but soon come to learn they must change course, or lose their sacred mother–daughter relationships.

---

FREE!

Find out more at: AMAZON
ACTION/ADVENTURE

King Pirate

by Tom Stern

---

Ryan Kelley is a former Marine who's drifted into knocking around Southeast Asia as a merchant seaman. When his best friend is murdered by King Pirate, Kelley digs into King Pirate's organization and realizes that the mysterious criminal's plans are vastly farther-reaching than just hijacking ships, and his influence in government is far deeper than Kelley imagined.

---

FREE! Previously $5.95

Find out more at: AMAZON
MEN'S FICTION

Wrecker

by Dave Conifer

---

Jane Havelock is coping a day at a time in a bad marriage when her husband Steve hires handyman Rob Manteo for a never-ending series of odd jobs around the house. At first Jane is repulsed by Manteo, a huge, muscular man with primitive communication skills. But revulsion reluctantly gives way to curiosity and even fascination as loneliness drives her into a precarious friendship with Manteo. He's morose and mysterious, but there's definitely more to him than meets the eye.

---

FREE! Previously $1.99

Find out more at: AMAZON
CHRISTIAN/RELIGIOUS FICTION

Far Horizons

by Kate Hewitt

USA Today Bestselling Author

---

116 5-star reviews! On the eve of his departure for the New World, Allan MacDougall asks his beloved Harriet to wait for his return, when he will be established and able to marry her. Through years of hardship, heartache, tragedy, and betrayal, Allan and Harriet cling to the love that first brought them together—yet it is the treacherous doubts of their own hearts that could prove to be their undoing, and drive them farther apart than ever.

---

FREE! Previously $3.99

Find out more at: AMAZON
App: Imaginarium

---

What happens when imagination meets the real world? Imaginarium contains beautiful hand-illustrated scenes full of artfully hidden items. Images are in stunning HD with a zoom feature.

---

$0.99 Previously $1.99

Find out more at: AMAZON
© 2014 Digital Media Revolutions Corp. All rights reserved.