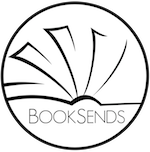 New Daily Bargain & Free Kindle Ebooks
Prices for the following books and apps are valid at the time of posting but can change at any time. Be sure to check product pages for current prices before purchasing.
This page is updated with the most recent deals by 1pm ET each day.
0
FREE BOOK OF THE DAY

Revolutionary Magic

by Thomas K. Carpenter

---

Under the tutelage of Benjamin Franklin, Kat discovers a dark revolution beneath the veneer of civilization, ready to unleash its malevolent magic…

---

FREE! Previously $0.99
Die by the Pen

by Miles A. Maxwell

---

Someone is killing famous authors using the methods in their stories. It's up to FBI Agent Naomi Soul to find the killer before the next murder…

---

FREE! Previously $2.99
Vegetarian Weight Loss

by Jonathan Vine

---

Discover the healthy benefits of a vegetarian lifestyle with delicious recipes and helpful tips that will dramatically improve your way of living.

---

FREE! Previously $3.99
SCIENCE FICTION

kindleunlimited

Star Shroud

by Ken Lozito

---

Zack Quick has been hacking big corporations and exposing their secrets for ten years when he stumbles upon a dangerous discovery. Kaylan Farrow is the pilot for Earth's most advanced spaceship, but newly released images from a deep space probe threaten to cancel her maiden voyage. Kept secret for 60 years, the discovery of an alien signal forces Zack and Kaylan to team up to investigate an alien structure at the far reaches of the solar system.

---

$0.99 Previously $3.99
TEEN/YA

kindleunlimited

Tiz Phoenix and the Witch's Tree

by K. A. Fenwolfe

---

Welcome to the Ascension: a dangerous race to climb the Witch's Tree to unlock the secrets of its godlike power. Here are some quick tips: #1: Don't be a snack for the creatures lurking on the gargantuan tree. Oh by the way, good luck with that. #2: Beat every other climber to the top before they beat you silly. #3: Enter the Tower of Thorns with a full spell book, your best set of nunchucks, and every single vial of pepper spray ever made. #4: Survive.

---

$0.99 Previously $2.99
HORROR

kindleunlimited

The Spirited Sea

by Simon Clark

---

Byron is a wealthy and eccentric ghost-hunter. He puts together a team of misfits to hunt for the paranormal. But to Kit and Fletcher, it's just a job. And these are only ghost stories. Or are they? One night, the ghost-hunters find themselves on stretch of beach where the tide has mysteriously rolled out for miles. And they are about to discover that death is only a stage of evolution.

---

$0.99 Previously $2.99
ACTION/ADVENTURE

kindleunlimited

Last Shot

by Christopher Kenworthy

---

When Cassidy rode into the little trail town of Chico in North Arizona Territory, all he wanted was a bath, a decent meal and a glass of whiskey. What he got was a gunfight, a robbery and a price on his head for a murder he did not commit. Bent on revenge and determined to recover his life savings he tracks the thieves deep into the desert. But with men hounding him and baying for his blood, and Apaches attacking along the trail, it is no easy ride.

---

$0.99 Previously $3.99
Havoc Rising

by Brian S. Leon

---

Steve—Diomedes Tydides to his Trojan War buddies—just had a bad day, but when the goddess Athena calls on her faithful warrior for another secret mission, he's ready. The bomb that exploded inside the Metropolitan Museum of Art isn't the crime American authorities think it is. Someone also stole the Cup of Jamshid, and Diomedes knows they intends to use the cup to release across the world a dark brand of chaos unseen in human history.

---

$0.99 Previously $5.99
HISTORICAL

kindleunlimited

Broken Legacy

by Colleen Connally

---

For seventeen years Lady Eloise Granville lived in France thinking herself a bastard. Not until her life was threatened did her father cross the English Channel to reclaim her as his legitimate daughter. Now four years later a revolution roars its ugly head in France. Rumors abound of Lady Eloise's life before her emergence in England…rumors that link her to the notorious leaders of the French Revolution.

---

$0.99 Previously $2.99
NONFICTION

Tail Gunner

by R C Rivaz

---

R. C. Rivaz was tail gunner to Leonard Cheshire, one of the most famous RAF pilots of the Second World War and flew in Whitleys with 102 Squadron and Halifaxes with 35 Squadron. This gripping story of one man's involvement in RAF Bomber Command's fledgling offensive was first published in 1943. Written only months after the events described, Rivaz provides a uniquely fresh and immediate perspective on some of the most harrowing episodes of the war.

---

$0.99 Previously $3.99
Mrs. Wilkes' Boardinghouse Cookbook

by Sema Wilkes

---

In 1943, a young and determined Sema Wilkes took over a nondescript turn-of-the-century boardinghouse on a sun-dappled brick street in Savannah. Her goal was modest: to make a living by offering comfortable lodging and Southern home cooking served family style in the downstairs dining room. Mrs. Wilkes' reputation was strong and business was brisk from the beginning, but good press soon brought Southern-food lovers from all over the world to her doorstep.

---

$1.99 Previously $15.99
CHILDREN'S BOOKS

The Mustard Flu

by Melanie & Sara Weiner

---

Molly Greene has always loved mustard. That is, until her (former) best friend Olivia Anderson tells the entire fourth grade that Molly has been infected with a bad case of the deadly Mustard Flu. And anyone who plays with Molly is in danger of catching it! Now Molly finds herself deserted by almost all the other kids in her class. And her only chance at getting her old life back is to find a cure for the Mustard Flu.

---

$0.99 Previously $2.99
WOMEN'S FICTION

Step-Ball-Change

by Jeanne Ray

---

When Caroline's phone rings, it's her daughter, Kay, sobbing at the improbably good news that the richest, most eligible boy in Raleigh, North Carolina, has asked her to marry him. While Caroline and Tom are trying to digest this, the other line rings; it's Caroline's sister, Taffy, hysterical over her husband's decision to leave her for a woman two years younger than her daughter. And the thundering whirlwind of emotion has just begun…

---

$1.99 Previously $11.99
MYSTERIES/THRILLERS

kindleunlimited

Dead Last

by MaryAnn Kempher

---

Every year Reno hosts a huge bicycle race, hundreds enter. When Max Holland, the man everyone is betting on to win the ten thousand dollar purse, is shot dead in Jack's office, there's concern that racers are being targeted. Jack makes it his mission to find the killer. Max was not a popular guy; there are no shortage of suspects. Will Jack find Max's killer before another racer loses more than a race?

---

$0.99 Previously $3.99
kindleunlimited

Did Not Finish

by Simon Wood

---

When Derek Deacon threatens to kill Alex Fanning, his championship rival, rookie driver Aidy Westlake doesn't put much stock in it. But when Fanning dies after making contact with Deacon's car during a race, a conspiracy ensues. Compelled to prove Deacon is the murderer, Aidy pushes for the truth and is drawn into a world of fraud, organized crime and murder. Some people will kill to win.

---

$0.99 Previously $3.99
Six John Jordan Mysteries

by Michael Lister

---

Was it murder, accident, or suicide? A baffling case. A brilliant detective. An introduction to an insightful, sympathetic, spiritual, and utterly unique investigator. John Jordan is a cop in a clerical collar haunted by his past—a man of mercy who also thirsts for justice. This box set collects the first six John Jordan mysteries, six suspenseful mystery adventures with one of crime fiction's most fascinating and unique detectives.

---

$0.99 Previously $9.99
kindleunlimited

Sherlock Holmes and the Holborn Emporium

by Val Andrews

---

London, 1903. Forrage's, the world-famous emporium, and normally a place of wonder and intrigue, has had a shadow cast over it. A.W. Forrage is being sabotaged by an unknown source. Cryptic threats are being sent, and his customers are in danger. Desperate to save the store from closure Forrage seeks the help of Sherlock Holmes and Dr. Watson. Ordered to keep the scandal from the police, Sherlock and Watson begin to decipher the riddles…

---

$0.99 Previously $3.99
Jet

by Russell Blake

USA Today Bestselling Author

---

823 5-star reviews! Code name: Jet. Twenty-eight-year-old Jet was once the Mossad's most lethal operative before faking her own death and burying that identity forever. But the past doesn't give up on its secrets easily. When her new life on a tranquil island is shattered by a brutal attack, Jet must return to a clandestine existence of savagery and deception to save herself and those she loves.

---

FREE! Previously $3.99
ROMANCE

Vow

by K.J. Jackson

---

Stolen from her home, sold for her innocence, all Ara Detton wanted was death. One man stood in her way, Caine Farlington. Ara is forced to survive, forced to rebuild her life. A life that is orderly, busy—with a destiny that is her own. All would be perfect, if not for having to hide her love for the man that once saved her. The man that forced her to live, to survive, to flourish.

---

$0.99 Previously $3.99
kindleunlimited

Stupid Cupid

by Sharon Karaa

---

For three years, Annabelle had worshipped the sexy but aloof Nicholas Nattrass from afar, wistfully dreaming of a time when he'd love her back. All that changes when she starts seeing things that she shouldn't. Like Cupid, for example, who's about to shoot his arrow at her beloved. In a desperate bid to save her dream, Annabelle wallops him one with her handbag. But dealing Cupid an almost fatal blow means someone has to take his place, and that someone is her!

---

$0.99 Previously $2.99
kindleunlimited

Yours Truly

by Krista Lakes

---

Billionaire CEO AJ wants nothing more than to just get away from his busy life. So when he goes to an employee's wedding and meets a beautiful girl, he feels like he can lose himself to her. Despite an intense night of passion, he wakes up in an empty bed. The only clue he has to find his Cinderella? A glass slipper and two handwritten lines on a note, fished out of a dumpster and almost unreadable…

---

$0.99 Previously $4.99
kindleunlimited

Something Shady

by Pamela Morsi

---

Miss Gertrude Barkley, local spinster has lived quietly next door to the town's immigrant businessman for years. When two teenagers, Gertrude's niece and Mikolai's son discover what seems to be Aunt Gertrude's diary, they believe they have unearthed a scandal for real. Moonlight dances, steetcar rides and the early days of high school athletics evoke a time gone by in a small town America.

---

$0.99 Previously $4.99
High Interest

by Leigh James

USA Today Bestselling Author

---

Being a scientist gives Lauren Taylor a purpose in life. At twenty-five, she's the CEO of a billion-dollar biomedical company, Paragon Laboratories. On the brink of a major discovery, Lauren lets nothing interfere with her work. The only thing she's not prepared for? Her overwhelming attraction to Gabriel Betts, the gorgeous and brilliant CEO of another Silicon Valley startup.

---

FREE! Previously $2.99
EROTIC ROMANCE

kindleunlimited

Fighter Daddy

by Marci Fawn

---

His name is Lee Mason. Used to be in the special forces, now an MMA underground fighter. Bad boy doesn't even begin to cover it. Her name is Raina Feston. Sexy, curvy brunette who got tangled up with the wrong guy…Ricky's a mobster, and he's not about to let her go. One night changes everything. One night, Lee puts a baby in Raina's womb. Ricky's coming after them, and it's up to Fighter Daddy to make sure his woman and their baby stay safe.

---

$0.99 Previously $2.99
His Game, His Rules

by Marie Tuhart

---

When former pro athlete, Max Hunter, returns to coach his hometown high school football team, Grace Elliott welcomes a chanced to rekindle her relationship with her former Master. Steamy fantasies are fulfilled as they spend sultry nights together. But when Max is offered a coaching job at the pro level will he leave Grace for his career again?

---

FREE! Previously $0.99
FANTASY - EPIC

Fantasy of Flight

by Kelly St. Clare

---

Stuck in the lethal Outer Rings of Glacium, I must fight to survive. And not just that; my true identity must remain the gravest of secrets. No one can find out I'm the Tatuma of Osolis—the princess of their enemy world—especially now I know why I've been veiled my entire life. I have to believe I can do it, because only then can I continue the search for Prince Kedrick's murderer and navigate my way back to King Jovan's castle.

---

FREE! Previously $2.99
FANTASY - URBAN/PARANORMAL

Too Far Gone

by K.C. Stewart

---

Sadie James came to the small Adirondack town of Andora looking for a fresh start. Only days into her new life and already she is in trouble. That is, unless the wolf in front of her was salivating at the sight of some other woman in the vast forest around her. Although, it was never proven, Tyson always believed Jack was behind his sister's ultimate demise. Now Jack has his sights set on Sadie. Can he fight the pull of the wild?

---

FREE! Previously $2.99
LITERARY

Weston

by Gregory Attaway

---

You wouldn't be able to pick Los Angeles out on a map if it weren't for the Camdens. Shaped by war, death, and the weight of a dynasty, Benjamin Camden falls into chaos as he rises in fame. His voice of protest and change becomes one of shock and controversy. Outsiders see a Hollywood icon that can do no wrong, but his struggle for identity submerges him into drugs, scandal, and women. The birth of his daughter changes everything.

---

FREE! Previously $0.99
MEN'S FICTION

Toward the Brink

by Craig A McDonough

---

Greed, Corruption and the rise of the dead! The Three things foretold of the looming apocalypse. Elliot Goodwin, a courageous teenager, is there on the day of the foamer (the undead) breakout. He must make quick decisions, form alliances and prepare to fight for his—and perhaps the world's survival. Toward the Brink, is the first of an apocalyptic series about survival against the environment, corruption, rogue cops, military units and most of all—the Foamers!

---

FREE! Previously $2.99
CHRISTIAN/RELIGIOUS FICTION

The Staff of Moses

by Summer Lee

---

Four thousand years ago, the Israelites drove the Canaanites from Israel and they never quite got over it…In 1963, Aviela, who works for the government, is assigned to rescue archaeologist Eldad Ben-Tzion from danger and take him to Jerusalem. When Aviela locates him at the famous archaeology expedition at Masada, an evil Canaanite poses a threat to Ben-Tzion, and to the archaeologist in charge of the dig…

---

FREE! Previously $0.99
BESTSELLERS

The Starbucks Experience

by Joseph Michelli

---

You already know the Starbucks story. Since 1992, its stock has risen a staggering 5,000 percent! The genius of Starbucks success lies in its ability to create personalized customer experiences, stimulate business growth, generate profits, energize employees, and secure customer loyalty-all at the same time. This robust blend of home-brewed ingenuity and people-driven philosophies has made Starbucks one of the world's most admired companies.

---

$1.99 Previously $9.99
App: Simple Dominoes

---

Play the classic game of Dominoes for FREE on your Kindle Fire! Play 3 classic game modes against a clever computer opponent. Custom themes and backgrounds round out this spectacular game.

---

FREE!
© 2016 Digital Media Revolutions Corp. All rights reserved.