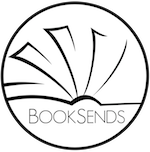 New Daily Bargain & Free Kindle Ebooks
Prices for the following books and apps are valid at the time of posting but can change at any time. Be sure to check product pages for current prices before purchasing.
This page is updated with the most recent deals by 1pm ET each day.
0
FREE BOOK OF THE DAY

Enter the Uncreated Night

by Christopher Rankin

---

Psychologist Oscar Loste is facing the most frightening case of his career. Six-year-old Beth Bardo is displaying bizarre behavior, interacting with an imaginary friend called Mister Smiler.

---

FREE! Previously $0.99
FANTASY - EPIC

kindleunlimited

The Reviled

by Cynthia A. Morgan

---

Ayla, a Light-loving Guardian of Childfey, hides more than a few secrets—ones which isolate and set her apart from the rest. Yet Ayla's veiled confidences entice one who lurks in the shadows. Silent and watchful, this dangerous presence knows all too well the secrets she wishes kept hidden. The Darkness-revering Fey bids his time, waiting for the ideal moment to step away from the shadows and reveal himself to Ayla. But doing so will irrevocably alter the course of their lives.

---

$0.99 Previously $2.99
SCIENCE FICTION

Reason for Existence

by Richard Botelho

---

When David Jordan, an extraterrestrial human in appearance, agrees to help U.N. Secretary General Nicholas Straka resolve an escalating nuclear crisis, he also learns he must defuse a horrifying plot to exterminate humanity by a hostile race of beings who despise human culture. Somehow, he must thwart both crises before a worldwide intervention is launched by his superiors, destroying human innocence in the process.

---

$0.99 Previously $2.99
The Alpha Plague

by Michael Robertson

---

Rhys is an average guy who works an average job in Summit City—a purpose built government complex on the outskirts of London. The Alpha Tower stands in the centre of the city. An enigma, nobody knows what happens behind its dark glass. Rhys is about to find out. At ground zero and with chaos spilling out into the street, Rhys has the slightest of head starts. If he can remain ahead of the pandemonium, then maybe he can get to his loved ones before the plague does.

---

FREE! Previously $3.99
FAB

by Mark Gillespie

---

Murphy 'Jagger' Salmon - ageing hippy, part-time drunk and Rolling Stones fan, is on his way home from the pub when he accidentally saves John Lennon from the assassin's bullet. By way of thanks, Jagger is offered a job working for the former Beatle and the two men quickly become friends. But as the 1980s move forward, things quickly get out of control. When Lennon suffers a couple of career setbacks, he tries to win back the adulation of his fans by moving into politics.

---

FREE! Previously $2.99
HORROR

Tongues

by Sam Joyce

---

When journalist Catherine Cobb arrives in the East Texas town of Elena, she quickly finds herself fighting for her life. Something is spreading through the population, turning ordinary civilians into murderers capable of committing the most heinous crimes. As the body count continues to rise, Catherine walks into one nightmare after another, uncovering a secret plot involving a group of neo-Nazis, top-level federal government, and the strange world of the occult--with global implications.

---

$0.99 Previously $4.99
HISTORICAL

In Pursuit of the Green Lion

by Judith Merkle Riley

---

Margaret, a resourceful midwife, is living with the insufferable relatives of her third husband, Gilbert de Vilers, known as Gregory. She is carving out a life for herself and her daughters despite the hostility and greed of her in-laws. But when Gregory is captured in France and held for ransom, Margaret knows she must take action—her in-laws are too tight with money to be of any use—so she teams up with her old friends Mother Hilde, the herbalist, and Brother Malachi, an alchemist on a quest for the secret of changing base metals into gold.

---

$1.99 Previously $11.99
NONFICTION

Happier at Home

by Gretchen Rubin

---

One Sunday afternoon, Gretchen Rubin felt hit by a wave of homesickness. Homesick—why? She was standing right in her own kitchen. She felt homesick, she realized, with love for home itself. "Of all the elements of a happy life," she thought, "my home is the most important." She decided to undertake a new happiness project, and this time, to focus on home. And what did she want from her home? A place that calmed her, and energized her.

---

$1.99 Previously $16.00
Giant Killers

by Steve Lawson

---

The story of David and Goliath has become an almost universal underdog story; but in reality, Goliath never stood a chance. In Giant Killers, emotional intelligence speaker, consultant, and author Steve Lawson identifies the five vital emotional and social skills David possessed: identity, discipline, graciousness, action, and hope.

---

$0.99 Previously $4.99
MYSTERIES/THRILLERS

Empty Nest

by Marty Wingate

---

Manager of a tourist center in a quaint British village, Julia Lanchester finds herself with more ideas than time. Her life goes from bad to sinister when Julia discovers poisoned sparrowhawks on the expansive estate grounds. And soon after, she finds one of the Hall's visitors murdered—felled by the same poison. While simultaneously both spooked and angry, she still can't keep herself from snooping, and dragging Michael along into her investigation.

---

$0.99 Previously $3.99
Killer's Diary

by Brian Pinkerton

---

A murderer is stalking the Windy City, carving out the eyes of his victims as grisly souvenirs. When shy Ellen Gordon finds a diary left behind in a coffee shop, she can't keep from reading it. And when she meets the author in person, he's just as charming as his writing. Only when she reads further does she find clues to the identity of Chicago's terrifying serial killer. Could it be the author himself?

---

$0.99 Previously $5.50
kindleunlimited

Bad Games

by Jeff Menapace

---

The Lambert Family is heading to Crescent Lake, a rural cabin community in western Pennsylvania, for an idyllic weekend getaway. Some fishing, some barbecue, some games. The Fannelli brothers are heading to Crescent Lake too. Some stalking, some kidnapping, some murder, definitely some games…though not necessarily the type of games the Lamberts had in mind. But it doesn't matter. The Lamberts are going to play whether they like it or not.

---

$0.99 Previously $2.99
kindleunlimited

Secrets and Lace

by Dori Lavelle

---

Chloe Parker has the world at her feet. Her career in magazine publishing is flourishing, and she's about to marry the man of her dreams, billionaire philanthropist Miles Durant. But one month before her wedding, she receives a countdown card. No sender. No return address. No message. Only a piece of lace stained with blood. As the wedding gets closer, the cards keep coming, every day without fail.

---

$0.99 Previously $2.99
The Sin

by Robert Vaughan

---

Murder was a very rare crime in Sikeston, Missouri. But then, Leah Graves, the victim, was a very rare woman. She was the town everything: beauty, athlete, scholar, Cotton Bowl queen, spoiled brat, and royal bitch. Even her daddy, the richest, most powerful man in town couldn't control her. Leah knew at a young age how she affected men.

---

FREE! Previously $0.99
ROMANCE

kindleunlimited

Catch Me A Catch

by Sally Clements

---

She had the perfect life, and all she wanted was to escape it. Artisan chocolatier and reluctant matchmaker Annie Devine wants to survive the annual Durna Matchmaking Festival without messing up. She's useless at relationships, and the whole village know it. When Jack Miller, charismatic head of Miller Advertising is forced to make an emergency stop on his transatlantic crossing, she mistakes him for a love-lorn bachelor, and sparks fly. Jack's in Ireland to discover his roots, while Annie's desperate to escape hers.

---

$0.99 Previously $2.99
kindleunlimited

Bound to Her Alian

by Ally Enne

---

When Addison loses her job, she takes it out on Quar, a hot, muscular alpha alien who has recently immigrated into the United States. He gets hired at the same time she gets fired and when she looks at him, all she sees is resentment. But that isn't what he sees. He sees his future mate, the woman who is destined to belong to him and carry his children. But can he convince her of that?

---

$0.99 Previously $2.99
The Cinnamon Girl

by Lori Lapekes

---

It's been seven years since Catherine Sealy lost her first love. Now she is engaged to a wonderful artist and runs a thriving veterinary practice. Yet just as the wedding nears, bizarre things begin to happen. Is her first love haunting her? Doesn't he want her to marry and be happy as his last letter had asked? The incidents nearly drive Catherine to madness.

---

$0.99 Previously $4.99
kindleunlimited

I'll Be Home For Christmas

by Jeffrey Miller

---

Carol Johnson believes her husband is keeping a deep dark secret from her, but Carol also has a secret which could destroy their marriage. A few days before Christmas, both of their secrets collide with each other along with the forces of nature and fate following a Christmas party and the worst snowstorm in decades.

---

$0.99 Previously $3.99
kindleunlimited

Cowboy Country

by Multiple Authors

---

Welcome to Cowboy Country, where the horses hit the trails and the men are rugged and sexy. Jacie Hawkins needs to find a hot cowboy to release some of her pent up frustrations on for the night, but wannabe's aren't her style. Tucker Marshall needs a big-rig driver to haul his prize bull to National Finals Rodeo and he needs one fast. Can some slashed tires and an ornery bull bring two hard-headed people together for some fun in the sun and a little more?

---

$0.99 Previously $9.99
Coming In Hot

by Multiple Authors

---

13 firefighter romance books with over 579,000 words. Rock star Lexxi Rock thought she had it all until she was cheated on. Hiding from unwanted paparazzi and media attention, she goes undercover. Except there's a wild card she did not count on. Her father's neighbor, and scorching hot firefighter, Sebastian "Bash" Sullivan, knows exactly who she is, and plays along with her ruse to get close to her.

---

FREE! Previously $0.99
EROTIC ROMANCE

kindleunlimited

Ash

by Lexi Whitlow

---

I married Summer to save her life, and then I was forced to break her heart. I'm back in town, and I'm never letting her go again. She's the woman who changed me. She's my wife, and she's going to have my baby. He told me he'd always protect me. Then he disappeared without a trace. Jonathan Ash is not the kind of man you marry. He's a fierce, hard-bodied, tattooed, womanizing mafia soldier.

---

$0.99 Previously $3.99
kindleunlimited

The Paradise Series Set

by J.W. Snootz

---

The crew decides on a tropical trip to rebound from the months of boring life since their last meeting in Denver. What do you get when you drop eleven sexy friends in the middle of the ocean on a pristine private beach with a seemingly endless supply of cocktails? A continuation of the fun they had in Denver, with tropical beaches, private showers with room for eight, and eventually a mystery that reveals maybe not everyone is there for the same reasons.

---

$0.99 Previously $7.99
TEEN/YA

The Third Coin

by J. A. Howard

---

Brilliant, Bea Brightman is one of the popular girls or Top Pops as she calls them. After attending seven schools in as many years, she's a master at making friends. That is until her father, a world-renowned archaeologist, moves them to New York City to pursue an ever-elusive coin. There she meets the mysterious and decidedly unpopular Nisha Lakewood who may hold the key to finding it. Nisha Lakewood is a "Not Pop" who doesn't fit in anywhere. At school it's rumored that she's a witch able to make children fly.

---

FREE! Previously $2.99
FANTASY - URBAN/PARANORMAL

Down a Lost Road

by J. Leigh Bralick

---

For 16-year-old Merelin Lindon, the only secret her family ever had was the reason behind her father's mysterious disappearance, four years ago. But when an old family friend gives her a strange medallion that once belonged to her father, Merelin discovers just how deep the family secrets run. Without any warning, she finds herself swept into a foreign world mysteriously linked to Earth's mythical past — a world with no remembrance of its own history, tottering on the brink of a devastating war with an enemy it cannot recall.

---

FREE! Previously $1.99
ACTION/ADVENTURE

A Dubious Device

by Gerald Kubicki

---

While he is on vacation, Colton Banyon is suddenly arrested on a charge of multiply murders and hauled off to jail. During his interrogation by Detective Haleigh Taylor, he finds out that someone is using a book he has written to kill death row inmates at several Nevada prisons. Eventually he is cleared of the murders and is asked to help solve them. The President of the United States tells Banyon that the inmates are being murdered by a plague and nanobots are the vehicle.

---

FREE! Previously $2.99
LITERARY

Becoming Me

by Francis Hirst

---

Becoming Me is a humorous and honest account of mental illness and the various attempts people make to overcome it. The central story is about a young man growing up. It details how he deals with the various relationships he has and his attempts to manage his depression. Running parallel to the central story are semi-fictional accounts of philosophers and thinkers of past eras. Based on their real life events, it explores how they came to understand themselves, and their struggles as human beings.

---

FREE! Previously $5.99
CHILDREN'S BOOKS

Planets, Space and Our Solar System

by Ethan Thomas

---

Written and published by Ethan Thomas, "Planets! A Kids Book About Planets and Our Solar System" is a nonfiction book that is packed with beautiful, full-color pictures. Each picture has been optimized to look amazing on the Kindle, iPad, PC, or any other tablet style device. In addition to the stunning, full size pictures, the content has been organized into small blocks of content that makes it much easier to read. As such, this book is a great learning tool for children of all ages.

---

FREE! Previously $0.99
MEN'S FICTION

Man Down

by Roger Smith

---

It's ten years since businessman John Turner, his college professor wife and infant daughter fled violence-torn South Africa for a new life in Tucson, Arizona. A life that seems prosperous and peaceful until a home invasion plunges them into an orgy of bloodshed. As three masked gunmen terrorize the Turners, exposing the fault lines in a marriage built on a foundation of lies, John is forced to confront the truth about his complicity in an unspeakably brutal crime in Johannesburg a decade ago and ask himself a question: is it payback time?

---

FREE! Previously $5.99
WOMEN'S FICTION

Up The Garden Path

by J.P. Levi

---

Sally Howell's life has sputtered to a standstill. Her boyfriend is a jerk, and her mother is overbearing, despite the hundreds of miles Sally has put between them. Sally even stifles a yawn when she thinks about the dull and boring routine her life has listlessly slipped into over the past several years. Ignoring threats from her boyfriend, criticism from her mother, and her own overwhelming feelings of doubt, Sally uncharacteristically throws reason to the wind. She packs several suitcases, closes her apartment, and heads to Weldon, North Carolina, to find the missing piece in the puzzle of her family tree.

---

FREE! Previously $6.99
CHRISTIAN/RELIGIOUS FICTION

Cabin On Pinto Creek

by A J Hawke

---

Elisha Evans is out of luck. By the age of twenty-five, he'd planned to have his own ranch. Instead, he's forced to beg for a job, destroying his dreams of having a family he can provide for and protect. Betrayal and loss bring him to a cabin on Pinto Creek in the high Colorado Rockies. Just before winter hits, he finds a broken-down wagon in the snow with precious cargo inside. Perhaps, his luck is about to change. Susana Jamison doesn't feel so lucky.

---

FREE! Previously $2.99
BESTSELLERS

Island Beneath the Sea

by Isabel Allende

New York Times Bestseller

---

Opening in Saint Domingue a few years before the Haitian revolution would tear it apart, the story has at its center Zarité, a mulatto whose extraordinary life takes her from that blood-soaked island to dangerous and freewheeling New Orleans; from rural slave life to urban Creole life and a different kind of cruelty and adventure. Yet even in the new city, Zarité can't quite free herself from the island, and the people alive and dead that have followed her.

---

$1.99 Previously $9.99
App: Hidden Object - Flower Power

---

Our beautiful new Hidden Object game showcases nature in all her glory. Tranquil scenes, relaxing music, and the power of flowers.

---

FREE!
© 2016 Digital Media Revolutions Corp. All rights reserved.