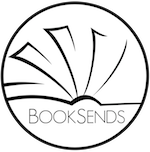 New Daily Bargain & Free Kindle Ebooks
Prices for the following books and apps are valid at the time of posting but can change at any time. Be sure to check product pages for current prices before purchasing.
This page is updated with the most recent deals by 1pm ET each day.
0
Deals for April 27th
FREE BOOK OF THE DAY

Malevolent

by E.H. Reinhard

---

116 5-star reviews! When two women's bodies are found, Tampa Homicide Lieutenant Carl Kane soon realizes that the case has become personal.

---

FREE! Previously $3.99

Find out more at: AMAZON
Body Cognition

by Josepha Michaeli

---

Body cognition is beneficial to our physical and mental well-being. Learning it can considerably facilitate the solution of prevalent bodily problems.

---

FREE! Previously $3.99

Find out more at: AMAZON
SCIENCE FICTION

Into the Dark

by J.A. Sutherland

---

At fifteen, Alexis Carew has to face an age old problem—she's a girl, and only a boy can inherit the family's vast holdings. Her options are limited. She must marry and watch a stranger run the lands, or become a penniless tenant and see the lands she so dearly loves sold off. Yet there may be another option, one that involves becoming a midshipman on a shorthanded spaceship with no other women.

---

$0.99 Previously $3.99

Find out more at: AMAZON
FANTASY - EPIC

Dragonfly Warrior

by Jay Noel

---

At the age of twenty, Kanze Zenjiro's bloody footprints mark the bodies of those who stood in his way to protect the throne of Nihon. Now, the tyrannical Iberian Empire is bent on destroying his kingdom, and they send their steam-powered giants and iron spiders against him. Zen must live up to his nickname, the Dragonfly Warrior, and kill all his enemies with only a sword and a pair of six-guns.

---

$0.99 Previously $2.99

Find out more at: AMAZON
WOMEN'S FICTION

kindleunlimited

A Weekend Getaway

by Karen Lenfestey

---

Bethany Morris always puts everyone else's needs first. That's why when she got pregnant in college, she had the baby in secret and placed it for adoption. Sixteen years later, life gets complicated when she runs into the baby's father, Parker, and he reveals that he has the same disease that took his father's life. Does Bethany owe it to Parker to tell him that he has a child? Should she track down the daughter she's never known just to give her bad news?

---

$0.99 Previously $4.99

Find out more at: AMAZON
FANTASY - URBAN/PARANORMAL

Tangled Roots

by Rebekkah Ford

---

After eighteen-year-old Carrie Jacobson discovers she was a witch in a previous life, she becomes spellbound by the memories of her life in Europe during the 1600s as a powerful witch named Isadora. When Carrie's past clashes with the present and dark magic intoxicates her once again, her boyfriend Tree must take drastic matters into his own hands and attempt to save Carrie from herself.

---

$0.99 Previously $2.99

Find out more at: AMAZON
HISTORICAL

kindleunlimited

A Sea Of Dead

by Robert Fowler

---

Fighting on the World War 1 front line, Captain David Sherman receives crippling physical and psychological injuries and is sent back to England to recover. Captain Sherman doesn't return to his family home, instead he goes to Lady Almina's country estate to rebuild and recoup his life. There, situations unfold that set off of a chain of events that could lead to his downfall.

---

$0.99 Previously $4.97

Find out more at: AMAZON
MYSTERIES/THRILLERS

kindleunlimited

Red Sky Morning

by Greg Marion

---

It's the year 2032, and Mike Brennan, the new President's Agent, has been sent to find what dirt he can about industry giant Cronus Aerospace. Before long, however, the assignment becomes wrought with mystery and danger as the bodies begin piling up. Desperate to protect his friends, Mike flees with them to Maui. Their enemy, however, is determined and resourceful—and will stop at nothing to track them down.

---

$0.99 Previously $4.99

Find out more at: AMAZON
kindleunlimited

Vigilante

by Claude Bouchard

---

208 5-star reviews! Six months. Sixteen murders. The harried police are still without a clue…until the day they receive an email from the assassin himself. Lieutenant Dave McCall, head of Montreal's Special Homicide Task Force, calls on an expert—Chris Barry, who runs a security firm specializing in computer communications. Together, McCall and Barry launch a grim quest to track down a man who preys on predators.

---

$0.99 Previously $4.99

Find out more at: AMAZON
Black Collar

by Daniel Sullivan

---

The internet was the people's great equalizer. That's why the American aristocracy had to take it away. A deadly chance encounter pits MIT graduates Hart Galliston and Rockle Farnsworth against Senator Martin Lancaster. Hart and Rockle seek vengeance by pursuing one of Martin's daughters. However, all is not what it seems with Brielle. Soon, she and her two siblings join Hart and Rockle on a quest far more dangerous than revenge.

---

FREE! Previously $5.99

Find out more at: AMAZON
ROMANCE

kindleunlimited

See Bride Run!

by Charlotte Hughes

NY Times Bestselling Author

---

With minutes to spare before she is to walk down the aisle and marry a man she doesn't love, Atlanta billionaire heiress Annie Hartford hijacks the family limo and runs, only to break down in small town Pinckney, Georgia. Lawyer and restaurant owner Sam Ballard has been unlucky in love, and the last thing he needs is a red-hot blonde in a short waitress uniform who seems hell-bent on breaking every dish in his Dixieland Café. Or is it?

---

$0.99 Previously $2.99

Find out more at: AMAZON
A Month from Miami

by Barbara Meyers

---

Kaylee Walsh in not about to let a little car trouble or an empty wallet throw a monkey wrench into her plans for a new life in Miami. Rick Braddock, the handsome mechanic, offers his services for hers. As a babysitter and housekeeper, that is. As they settle into comfortably domestic days and intensely intimate nights, Rick realizes what a treasure he's discovered in Kaylee. And for Kaylee, the lure of Miami is losing its shine.

---

$1.99 Previously $5.50

Find out more at: AMAZON
Bound

by Melody Anne

NY Times Bestselling Author

---

238 5-star reviews! Blake Knight, known to the world as cold and without a heart, is given an exclusive membership to Relinquish Control, an escort service catering to the most distinguished customers. The only way for Jewell Weston to get her ten-year-old brother back is by finding a job and securing a home. When Jewell is handed a card with the business name Relinquish Control on it, she thinks she has nothing to lose by calling the phone number.

---

FREE! Previously $0.99

Find out more at: AMAZON
The Killing Moon

by V. J. Chambers

---

Six months ago, werewolf tracker Dana Gray barely escaped from Cole Randall, the wolf serial killer who kept her in his basement torturing her. Now, she finds herself obsessed with Cole. Back at her job, she struggles with a bewildering case in which rehabilitated werewolves are going astray and killing again. From his maximum security cell, Cole claims he has all the answers. But he'll only talk to Dana.

---

FREE! Previously $3.99

Find out more at: AMAZON
TEEN/YA

Deviation

by Christine Manzari

---

Being a Sophisticate of the Program seems like it'd be a pretty sweet deal: a little genetic alteration and anyone can be smarter, faster, and stronger. It's a dream come true. All you have to give up is your freedom. Cleo is a Sophisticate with a bright future in the Program. But she has a secret. When she gets upset, bad things happen. Immersed in a dangerous game of supernatural powers and dubious motives, Cleo needs to find someone she can trust.

---

FREE! Previously $2.99

Find out more at: AMAZON
LITERARY

Barnaby Smith

by Daniel Martin Eckhart

---

Six months after her son's suicide, psychiatrist Dr. Martha Lewis takes on a position at Brooklyn's St. Joseph's Hospital where she is given the charge of Barnaby Smith. Barnaby has tried to fly, like a bird, his entire life. He has been at St. Joseph's for his own safety for the past twenty-three years. Martha makes it her obsession to save Barnaby…only to realize that Barnaby may be the key to her own salvation.

---

FREE! Previously $3.99

Find out more at: AMAZON
HORROR

Homecoming

by Scott Langrel

---

Finn McCoy handles things that ordinary paranormal investigators can't or won't, and he often ends up cleaning up behind them. For fifteen years, McCoy has turned his back on his hometown of Shallow Springs, Virginia, and the dark secrets the town harbors. But now an evil, unstoppable force has been unleashed, and McCoy finds himself the only thing standing between the town and total destruction.

---

FREE! Previously $2.99

Find out more at: AMAZON
CHILDREN'S BOOKS

12 Australian Birds!

by Leanne Annett

---

Children's author Leanne Annett presents this educational book with gorgeous color photographs of Australian birdlife and interesting facts in written text on 12 beautiful yet diverse Aussie birds. If your child likes animals and nature then they are sure to enjoy learning all about these creatures from the small budgie right up to the flightless emu or fairy penguin.

---

FREE! Previously $3.17

Find out more at: AMAZON
NONFICTION

Awesome Blossoms

by Kartik Iyengar

---

Written by 30 writers from 10 countries, Awesome Blossoms is a gamut of experiences across all age groups. The anthology is a joyous ride that'll take you from nostalgic memories of the childhood to the mayhem of the present. You will find yourself globetrotting to various destinations, at the same time, find yourself experiencing the intricacy of human relationships.

---

FREE! Previously $2.99

Find out more at: AMAZON
ACTION/ADVENTURE

Devil's Move

by Leslie Wolfe

---

America is overhauling its voting system, making room for modern processes and innovative technologies, but also for conspiracies and murder. In Europe, a new initiative to raise micro-credits funding for East African farmers gains momentum. Here, at home, terrorism has a new target. We know the day of the attack, Election Day. We know very little else.

---

FREE! Previously $0.99

Find out more at: AMAZON
MEN'S FICTION

Those of the Margin

by T Patrick Phelps

---

Private Investigator Derek Cole is used to working challenging and dangerous cases. But when he is hired by clients who believe their 12 year old son is being haunted by a ghost, his detective skills are put to the test. Forming an unlikely partnership with a catholic priest and a stay at home mom, Detective Cole must face forces both mortal and paranormal as he unravels the mysteries surrounding his case.

---

FREE! Previously $2.99

Find out more at: AMAZON
CHRISTIAN/RELIGIOUS FICTION

Angel Heart

by Summer Lee

---

Eighteen-year-old Kenana is sold into marriage to the elderly Prince Jubal of Mesopotamia. Dutiful Kenana determines to make the best of the situation, honoring her wedding vows and fulfilling her wifely responsibilities to the elderly prince. However, she cannot help but wish for what might have been—especially when her strikingly handsome Guardian Angel, Malluch, returns to her life in a corporeal form, serving as no small distraction.

---

FREE! Previously $2.99

Find out more at: AMAZON
BESTSELLERS

The Goddess of Small Victories

by Yannick Grannec

---

Princeton University 1980. Kurt Gödel, the most fascinating, though hermetic, mathematician of the twentieth century, has just died of anorexia. His widow, Adele, a fierce woman shunned by her husband's colleagues because she had been a cabaret dancer, is now consigned to a nursing home. To the great annoyance of the Institute of Advanced Studies, she refuses to hand over Gödel's precious records. Anna Roth is given the difficult task of befriending Adele and retrieving the documents from her.

---

$1.99 Previously $18.95

Find out more at: AMAZON
App: DoubleTake

---

A chilled-out yet frantic pair-matching game based on the classic card game Memory, featuring soothing sounds and shiny graphics.

---

FREE! Previously $1.99

Find out more at: AMAZON
© 2015 Digital Media Revolutions Corp. All rights reserved.