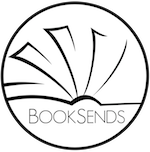 New Daily Bargain & Free Kindle Ebooks
Prices for the following books and apps are valid at the time of posting but can change at any time. Be sure to check product pages for current prices before purchasing.
This page is updated with the most recent deals by 1pm ET each day.
0
FREE BOOK OF THE DAY

Storm Revealed

by Ednah Walters

USA Today Bestselling Author

---

114 5-star reviews. When Lexi discovers the truth about Storm and his people, she understands why he abducted her and why he needs her to stay.

---

FREE! Previously $3.99
Before We Die Young

by L.T. Quartermaine

---

When evil swept across the African Savanna, they had to choose between love or revenge, the real or the magical, and killing or being killed.

---

FREE! Previously $3.99
FANTASY - URBAN/PARANORMAL

kindleunlimited

I Am Phantom

by Sean Fletcher

---

Drake is a freak. There's no other explanation for his superhuman speed, strength, and fighting prowess that make him feared by his peers. Starting school in North Carolina promises a fresh start...Until the psychopath arrives. The serial killer, Lucius, is stronger, faster, smarter than any human; he is the original survivor of the illegal tests done to both of them by Project Midnight...A project that will stop at nothing to complete their experiments.

---

$0.99 Previously $2.99
kindleunlimited

Blood Huntress

by Izzy Shows

---

Nina has become the most lethal weapon in the world. A blood mage trained by werewolves to hunt and kill with no remorse, no morality, and no hesitation. When she's given orders to infiltrate and observe the vampire court, she couldn't turn it down anymore than she could cease to breathe. The taste of danger was enough to tempt her, and that only doubles when the vampire king chooses her as his own personal thrall. He's a temptation she wasn't prepared for...

---

$0.99 Previously $2.99
SCIENCE FICTION

kindleunlimited

Agent of Death

by John Drake

---

1944. The Germans have a new secret weapon. A young and near-genius German scientist has developed a formula for a chemical agent with the potential to wipe out whole cities in one sweep of an aircraft. David Landau, a first generation English–Polish Jew, now an officer in the RAF, is tasked with the job of uncovering everything he can about Mem Tav. His investigation takes him all over the world, and he is helped sometimes by the most unlikely of allies.

---

$0.99 Previously $3.99
HISTORICAL

kindleunlimited

Operation Armageddon

by Richard Freeman

---

November 1942. Hitler's Sixth Army is in danger of being surrounded at Stalingrad. An Allied invasion of North Africa is expected soon. For the first time in the war, Hitler senses defeat. Bold action is needed. The Führer has no faith in his generals. He decides to take action himself. The result is "Operation Armageddon": a cargo U-boat filled with 250 tons of high explosive. Its target is a deadly secret...Will Armageddon succeed?

---

$0.99 Previously $3.99
No Surrender

by Constance Maud

---

1911. Mill-worker Jenny Clegg has grown up in a world where women are second-class citizens to the men they look after. She can only look on helplessly as all of her mother's savings are wasted by her cruel father. But a chance encounter with one Mary O'Neil, the young daughter of an aristocrat, changes Jenny's life for good, and opens up her world to radical political activism. Soon she realises that she holds the potential power to make a real difference.

---

$0.99 Previously $2.99
kindleunlimited

The Lost Legion

by Nick Swyft

---

It is 74 BC and war rages in the east. Pompey Magnus holds sway in Rome, Caesar is beginning to make a name for himself, and in a few short months Crassus will face the slave army of Spartacus. But, in the east, Lucius Licinius Lucullus is fighting for Rome against the renegade King Mithradates. It is in this theatre that our hero Petro, a young soldier from a seaside town on the Neapolitan coast, finds himself...And he is in trouble almost from day one.

---

$0.99 Previously $3.99
kindleunlimited

Augustus: Son of Rome

by Richard Foreman

---

Augustus: Son of Rome tells the story of the assassination of Julius Caesar and the rise of his heir, Gaius Octavius, as he journeys to Rome from Apollonia. We see a boy grow into a man as Octavius develops the moral courage, intelligence and ruthlessness that will finally see him become Augustus, Emperor of Rome. The pen and sword will be employed to defeat his enemies and Octavius will earn the name of "Caesar." Yet Rome will exact its price.

---

$0.99 Previously $3.99
LITERARY

kindleunlimited

The Dart Players

by Jerrard Tickell

---

When the members of the Hand and Flower Darts Club set out on a day trip across the Channel to take in the sights of Boulogne, they can't begin to imagine how the day will end. Fred Collins has been planning and waiting for this moment, and is keen to see their little adventure go off without a hitch. However, his fellow team members have no interest in sticking together and it isn't long before secret desires start landing these Englishmen into hot water.

---

$0.99 Previously $3.99
NONFICTION

Women's Suffrage

by Millicent Fawcett

---

Millicent Garrett Fawcett (1847–1929) was a leading Suffragist and campaigner for equal rights for women. She led the biggest suffrage organisation, the non-violent (NUWSS) from 1890-1919 and played a key role in gaining women the vote. In her book "Women's Suffrage: A Short History of a Great Movement," Fawcett chronicles the history of the campaign for women's rights, comparing the tactics of the (pacifist) NUWSS and the (militant) WSPU.

---

$0.99 Previously $2.99
Disturbed Dublin

by Arnold Wright

---

1913. Once a vibrant industrial centre, Dublin was not thriving. Ireland as an industrial hub dated back to the 17th century. When the English imposed trade restrictions in 1699, to protect their own home traders, Irish businesses were hit hard. Industries were virtually brought to a stand-still. Written in 1914, this historical account by Arnold Wright details the events that unfolded during the great labour upheaval in Dublin, particularly Larkinite movement.

---

$0.99 Previously $2.99
Dottings of a Dosser

by Howard J. Goldsmid

---

This informative and vivid historical narrative offers a fascinating glance into the world of London's squalid, cramped and almost uninhabitable lodging-houses in the 19th century. Disguising himself in filthy, tattered clothing, Goldsmid visits a variety of lodging-houses in London's East End, inviting us on his journey to experience the sights, smells and sounds endured by some of the city's poorest people.

---

$0.99 Previously $2.99
MYSTERIES/THRILLERS

Magic, Mayhem, and Mystery

by Multiple Authors

New York Times Bestselling Authors

---

Kendell, lead guitarist for Polly Urethane and the Strippers, has always been interested in the unexplained. So when she sets off on a paranormal research romp with a former classmate to explore his skills in psychometry, she's ready for a little adventure. She gets more than she bargained for when her Lhasa apso, Cheesecake, is dognapped. Kendell will do whatever it takes to get her dog back. Eight tales of magical paranormal mysteries by bestselling authors.

---

$0.99 Previously $3.99
kindleunlimited

Corridor Man 4

by Nick James

---

Thus far, Bobby has managed to stay in the game by relying on—and cultivating—the worst characteristics of human nature in everyone he meets. But the game is changing, and Bobby's life is going up in flames bit by bit. Maneuvered into a position roughly right smack in the middle of two opposing crime lords, Bobby can't be sure who's trying to kill him at any given moment. The question is: Can he convince one of them he's worth more alive than dead?

---

$0.99 Previously $4.99
kindleunlimited

Season of the Gladiatrix

by David Adkins

---

AD 87. Hylas, a member of the Praetorian Guard, is given a mission upon which the result of an important trial will hang—a trial of senators charged with the most heinous of crimes: conspiracy to murder and overthrow the emperor. For Hylas, however, the difficult task is about to be made more complicated by a further, and perhaps more dangerous operation, imposed upon him by Corelia. Hylas leaves Rome on his now two-fold assignment, assisted by gladiatrix Aria.

---

$0.99 Previously $3.99
kindleunlimited

Death in Ravenna

by Richard Blake

---

September 618 AD. The Byzantine Empire is losing its war with Persia. Syria and Egypt are occupied. The Balkans are lost. Italy is going to the Lombards. At 15, Rodi is the youngest agent in the Byzantine secret service. He's in Ravenna to find dirt on an Exarch suspected of having his hand in the till. His mission goes exactly to plan—until a freak accident leads to murder and the uncovering of a plot no one in Constantinople had thought possible.

---

$0.99 Previously $3.99
kindleunlimited

Fletcher's Fortune

by John Drake

---

Young Jacob Fletcher, whilst unsure of his parentage, did know that as an apprentice he couldn't legally be seized by the press gang. Meanwhile at Coignwood Hall, the late Sir Henry lay face-down in his soup as his beautiful but evil widow ransacked his papers for the will that would disclose to their horror that the entire family fortune has been left to a previously unknown illegitimate son. Who would now have to be disposed of as a matter of some urgency.

---

$0.99 Previously $3.99
Tread

by Clayton Lindemuth

---

Rough-hewn rebel Nat Cinder discovers compromising photos of the Governor he's been feuding since his wife's tragic death sixteen years ago. A provocateur who knows the history—and that Cinder has enough weapons cached across Arizona to start a revolution—wants him to take the governor out. Will the scandalous truth lead to redemption, or murder?

---

FREE! Previously $2.99
Hit the Road Jack

by Willow Rose

---

236 5-star reviews. Detective Jack Ryder is chaperoning his kids' field trip when he gets the call from the head of the Cocoa Beach Police Department. A body has been found and they need his help. Soon, Jack finds himself up against a killer, a predator who ruthlessly chases women and kills them so they can never leave him. The case soon causes serious consequences for him and his family once the truth is revealed.

---

FREE! Previously $2.99
ROMANCE

kindleunlimited

Cocked and Loaded

by Annette Fields

---

I built my real estate empire from nothing but blood, sweat, tears and Scotch. Cloverville is my next target. If I were the settling down type, it'd be a good place to raise a family. Too bad that's not my style. Not even the sassy, curvy farmer girl can lasso me down. She's raising hell about my new buildings going up near her land, and that sexy attitude's got my pants rising too. I'm sure she and I can come to an agreement. I always succeed at scoring deals.

---

$0.99 Previously $2.99
kindleunlimited

Forbidden

by Multiple Authors

---

100 5-star reviews. You know you shouldn't, but the temptation is too sweet to pass up. Whether you prefer the taboo of student-teacher, the allure of a wickedly handsome stepbrother, or a dangerous mafia prince, this anthology will ignite your fantasies. Indulge your hidden desires with Forbidden, a scandalous anthology collection comprised of 16 new and exclusive short stories from today's bestselling and award-winning contemporary romance authors.

---

$0.99 Previously $2.99
Wrong Brother, Right Match

by Jennifer Shirk

---

Matt is trying to be on his best behavior for his mother—it is Christmas, after all. But when he recognizes the beautiful woman from the elevator—the one he hasn't been able to stop thinking about—his best behavior is being held by a thread. Matt's always sacrificed for his family, and nothing is more important than their happiness, but the more time he spends around Kennedy, the more he wonders if her supposed "right match" might just be the wrong brother.

---

$0.99 Previously $2.99
kindleunlimited

Tightwad

by Colleen Charles

---

Security doesn't appreciate my Tony worthy Broadway cage dance complete with jazz hands and thong peek-a-boo. But then he appears. A mystery savior. With his chiseled body and hypnotizing blue eyes...He looks so darn familiar. He's telling strangers that I'm his girlfriend. The man's probably a player. Then again, maybe that's what I need—a man whose taste will linger on my lips for months. What could be wrong with letting myself have just one little taste?

---

$0.99 Previously $3.99
kindleunlimited

A Place to Call Home

by June Francis

---

With so many deaths in her family, it is no wonder that Greta believes her house to be haunted when she arrives home to find a stranger lurking. When they meet again, Greta discovers that the youth's name is Alexander Armstrong. With a connection existing between the Armstrong family and Greta's dead mother, it seems unlikely that Alex would choose their house to burgle. So what exactly was it he was looking, and is it something that Greta can help him to find?

---

$0.99 Previously $3.99
Playing for Keeps

by R.L. Mathewson

New York Times Bestselling Author

---

1,025 5-star reviews. Done with being the world's biggest pushover, Haley decides that things are going to start changing. The last thing that Jason expected was for his shy little neighbor to go Rambo on him over some ruined flowers, but after he decides to take her under his wing, he can't help but notice how nicely she fits in his life. Now the only thing left to do was to convince her that this is anything but a game.

---

FREE! Previously $0.99
FANTASY - EPIC

Exile

by Tom Stacey

---

The Empron is not a well man, and there are whispers among the common folk that his advisors are spies; demons that only wear the flesh of men. Yet there is hope...In the distant mountains, a forester who has buried his past learns that he has not been forgotten, and that his crimes have sought him out at last. But he is no simple woodsman. He is Beccorban the Helhammer, Scourge, Burner and the Death of Nations, and his fury is a terrible thing.

---

FREE! Previously $2.99
TEEN/YA

The Eden Project

by DP Fitzsimons

---

Inside the dome, 117 tube-born kids lived free of contamination. Trained since birth, they were almost ready to launch their ships and leave the dying planet behind. Their mission would be to explore the farthest reaches of the galaxy seeking out a habitable world free of the C-1 virus. Fifteen-year-old Genevieve knew all this, but she had much bigger problems, boy problems. Only her first love just might bring about the end of our species.

---

FREE! Previously $0.99
HORROR

Project Nemesis

by Jeremy Robinson

---

294 5-star reviews. Jon Hudson thinks his job is a joke. While other Fusion Centers focus on thwarting terrorist activity, Hudson's division is tasked with handling paranormal threats to national security, of which there have been zero during his years at the DHS. But when yet another Sasquatch sighting leads to a research facility disguised as an abandoned Nike missile site in the back woods of Maine, Hudson's job becomes deadly serious.

---

FREE! Previously $2.99
ACTION/ADVENTURE

The Equilibrium of Magic

by Michael W. Layne

---

There is a world that exists alongside our own—one of magic and elemental dragons. Merrick used to be a stranger there, but not anymore. He's determined to unite the four dragon tongues into a single language and to uncover the secrets of the mysterious element known only as divinium. Doing so would give him unthinkable power—maybe enough to return the planet to its equilibrium. But achieving his goal may cost him more than he can stand to lose.

---

FREE! Previously $3.99
CHILDREN'S BOOKS

Why is Jane so Mad?

by Jeffrey Cheatham

---

Chad is trying to figure out why his best friend Jane is so upset. Balloons in her favorite color don't do the trick. Making silly faces and turning cartwheels for her amusement are met with a stony-faced resolve that Chad just can't seem to penetrate. In fact, nothing Chad does seems to be able to turn Jane's frown upside-down, though that doesn't stop him from trying.

---

FREE! Previously $2.99
MEN'S FICTION

Eyes of the Hammer

by Bob Mayer

New York Times Bestselling Author

---

253 5-star reviews. A US Special Forces team lead by Green Beret Dave Riley is on a top secret mission to take down drug traffickers in Colombia, but while doing so they are faced with betrayal by their own government. The operation is "off the books." Of course, nothing is as it seems, especially once the CIA gets involved. Throw in an Israeli mercenary and betrayal, Dave Riley and his team soon find themselves wondering what the real mission is.

---

FREE! Previously $0.99
WOMEN'S FICTION

Twenty-One Trees

by Linda Cousine

---

Savannah and her best friend from childhood, James "Birdy" Johnson, harbor many dark secrets. Birdy also has an undying love for Savannah that spans over two decades. Unfortunately for him, Savannah is engaged to the town's most eligible bachelor. But after a nasty incident, Savannah wakes up in a hospital bed and can't remember one thing about the past seven years. Will Birdy's unwavering devotion be enough to carry her through and bring back her lost years?

---

FREE! Previously $3.99
CHRISTIAN/RELIGIOUS FICTION

The Comanche Girl's Prayer

by Angela Castillo

---

1890. Called by God, nineteen-year-old Soonie Eckhart travels to an illegal Comanche and Kiowa settlement in North Texas to become a teacher for the children in hiding. Despite her Comanche roots, she finds many in the group, including a volatile young man named Lone Warrior, refuse to accept her. After a chance encounter in the hills with a band of dangerous men, Soonie must draw on the deepest parts of her faith and courage to survive.

---

FREE! Previously $2.99
BESTSELLERS

The Nazi Officer's Wife

by Edith Hahn Beer & Susan Dworkin

New York Times Bestselling Author

---

3,175 5-star reviews. Despite the risk, Edith created a remarkable record of survival. She saved every document, as well as photographs she took inside labor camps. Now part of the permanent collection at the Holocaust Memorial Museum in Washington, D.C., these hundreds of documents, several of which are included in this volume, form the fabric of a gripping new chapter in the history of the Holocaust—complex, troubling, and ultimately triumphant.

---

$1.99 Previously $16.99
App: World's Biggest Picture Cross

---

Use the number clues at the edge of the grid to determine which squares to fill in, and gradually reveal the hidden picture. We've included a quick and easy tutorial to get you started.

---

FREE!
© 2017 Digital Media Revolutions Corp. All rights reserved.