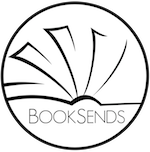 New Daily Bargain & Free Kindle Ebooks
Prices for the following books and apps are valid at the time of posting but can change at any time. Be sure to check product pages for current prices before purchasing.
This page is updated with the most recent deals by 1pm ET each day.
Deals for October 22nd
FREE BOOKS OF THE DAY

Summer of Change

by Elena Aitken

---

With the Springs resort opening soon, the last thing Trent needs is a complication, even one that comes in the form of sexy bar owner, Samantha.

---

FREE! Previously $3.99

Find out more at: AMAZON
Call Me Cat

by Karpov Kinrade

---

140 5-star reviews! When a run of bad luck threatens to destroy everything she's worked for, Catelyn is forced to become Cat, phone sex goddess.

---

FREE! Previously $3.99

Find out more at: AMAZON
NONFICTION

The Last Stand of the Tin Can Sailors

by James D. Hornfischer

---

341 5-star reviews! October 25, 1944. On the horizon loomed the mightiest ships of the Japanese navy, a massive fleet that represented the last hope of a staggering empire. All that stood between it and Douglas MacArthur's vulnerable invasion force were the USS Samuel B. Roberts and the other small ships of a tiny American flotilla poised to charge into history.

---

$1.99 Previously $11.99

Find out more at: AMAZON
A Guide to Meaningful and Significant Parenting

by David Abudram

---

The aim of the book is to provide parents and educators with simple educational principles written in everyday language. Using good listening skills, presenting clear stable boundaries and being in the eyes of our children, significant figures who educate towards meaning in life, will certainly lead us to a better quality of family life, improve our interpersonal relationships and allow our children to be nurtured in a better healthier way.

---

FREE! Previously $3.41

Find out more at: AMAZON
HORROR

kindleunlimited

Ghost Camera

by Darcy Coates

---

A small number of cameras have the ability to capture ghosts on film, but this gift comes at a steep price…Jenine doesn't know any of this when she finds an abandoned Polaroid camera in a lighthouse. At first she assumes the ghostly shapes in the photos are a glitch or a prank—but then the spirits begin to hunt her down, and she's forced into a deadly race to free herself from the camera's curse.

---

$0.99 Previously $2.99

Find out more at: AMAZON
SCIENCE FICTION

kindleunlimited

The Dishonored Dead

by Robert Swartwood

---

In a not-so-distant future, the world has devolved and most of the population has become the animated dead. Those few that are living are called zombies. They are feared and must be hunted down and destroyed. Conrad is one of the animated dead. A devoted husband, a loving father, he is the best zombie Hunter in the world. But Conrad soon learns a startling truth…his own son might be in danger of becoming a zombie.

---

$0.99 Previously $5.49

Find out more at: AMAZON
HISTORICAL

Loving the Earl

by Sharon Cullen

---

Nathan curses the day he agreed to look out for his best friend's wayward sister. While traveling to Paris to uncover the truth behind his father's death, his desire for Claire threatens to be his undoing. On a journey of passionate discovery and danger, Nathan is honor-bound to protect her—from himself most of all. What can he offer Claire? Only love, as he sets out to prove to the woman of his dreams that she belongs to him—body, heart, and soul.

---

$0.99 Previously $2.99

Find out more at: AMAZON
MYSTERIES/THRILLERS

kindleunlimited

Absolute Liability

by J.W. Becton

---

A woman is taken at gunpoint from the downtown office of Southeastern Insurance, and the police believe the victim is Special Agent Julia Jackson. Only it isn't true. Now, with the help of her new partner, Julia must find justice for the woman who was taken in her place. As the two unravel the multimillion-dollar frauds that led to the abduction, they encounter a cast of quirky characters, one of whom will go to desperate lengths to hide a deadly secret.

---

$0.99 Previously $3.99

Find out more at: AMAZON
Tin God

by Stacy Green

---

193 5-star reviews! Jaymee trusted only one person with the secret of her lost daughter. When that person is brutally murdered, it leaves her with heartbreak and a slew of unanswered questions. When the eerie similarity to a murder of one of Jaymee's close friends years ago causes her to realize her past has come back to haunt her, she turns to the widower of her friend to help her find her daughter and identify the killer before he strikes again.

---

FREE! Previously $5.99

Find out more at: AMAZON
ROMANCE

He Belongs to Me

by Theresa Rizzo

---

Wrongly accused of killing his son, Thomas Boyd has buried himself in his career, determined to forget his painful past and the family he lost. But now, five years later, his wife, Catherine, is back, requesting his help to regain custody of their other son. When courtroom battles reveal lies and secrets and generations of pain, will Thomas and Catherine find more tragedy and loss, or will old wounds finally heal?

---

$0.99 Previously $3.99

Find out more at: AMAZON
Ethan's Mate

by J. S. Scott

---

252 5-star reviews! Ethan Hale is a vampire with a mission. Together with his three brothers and a few other unmated members, he fights with The Vampire Coalition to protect humans from fallen vampires. His life is fairly simple. If he has a problem…he solves it. If it's an evil problem…he kills it. But his uncomplicated life is about to end when his mate unexpectedly calls him to her.

---

FREE! Previously $0.99

Find out more at: AMAZON
EROTIC ROMANCE

Master Over You

by Cerys du Lys & Ethan Winters

---

There's a monster in every closet, and I'm in yours. My name is Noah. I'm not a nice person. This isn't cupcakes and candyland, love. I'll take you, break you, and offer you to the highest bidder without a second thought. You're mine now. It's business, nothing personal. You wouldn't understand, and I'm not going to explain it. Sorry, love, you don't mean a thing to me. Just know that there's a monster in every closet, and I'm in yours.

---

FREE! Previously $4.99

Find out more at: AMAZON
CHILDREN'S BOOKS

The Rise of Agnil

by Susan Navas

---

When Aggie goes fishing on her own for the first time and is dragged into the river by a shape-changing elf, her life is turned upside-down! Everything she thought she knew about herself is about to be challenged. Join Aggie on her journey of discovery, through a magical world of elves and an evil wizard!

---

FREE! Previously $2.99

Find out more at: AMAZON
TEEN/YA

War Kids

by HJ Lawson

---

When Jada wakes up in a hospital, the last thing she thinks is that her life has changed forever. But when the very real civil war forces her to flee from every open space, she must use the firearm skills her father taught her to reunite with him and protect herself. Armed with a single gun and a key to an unknown locker, Jada and a group of children mount a plan to rescue their fathers while they try to cope with the merciless murders of their families.

---

FREE! Previously $0.99

Find out more at: AMAZON
ACTION/ADVENTURE

The Toymaker

by Chuck Barrett

---

113 5-star reviews! Jake's first assignment reunites him with Gregg Kaplan in a daredevil mission to rescue a fellow agent held captive in Yemen. He risks his life to stop the first attack of an al Qaeda mastermind. But now, with no one to trust but himself, can Jake stop the terrorist from destroying what is most precious to the free world? Unfortunately, more trouble comes his way as a killer from his past threatens something more important to Jake than his own life…

---

FREE! Previously $3.99

Find out more at: AMAZON
MEN'S FICTION

Crown of Serpents

by Michael Karpovage

---

With the discovery of a campaign journal from an American Revolutionary War officer who fought against the Iroquois Indians, the U.S. Army calls in their top field historian to assess its contents. Jake Tununda, combat vet, Freemason, and half-Seneca Indian is stunned when he gleans from the journal's cryptic Masonic passages clues to the location of an ancient shaman's crown once protected by the White Deer Society, a secret cult of his forefathers.

---

FREE! Previously $2.99

Find out more at: AMAZON
WOMEN'S FICTION

This Fine Life

by Eva Marie Everson

---

It is the summer of 1959 and Mariette Puttnam has just graduated from boarding school. When she returns to her privileged life at home, she isn't sure where life will take her. More schooling? A job? Marriage? Nothing feels right. How could she know that the answer is waiting for her within the narrow stairwell of her father's apparel factory, exactly between the third and fourth floors?

---

FREE! Previously $7.99

Find out more at: AMAZON
CHRISTIAN/RELIGIOUS FICTION

Legacy Road

by Graham Garrison

---

Wes Watkins's journalism career took off when he was asked to eulogize hometown hero Michael Gavin. While researching Gavin's life, Wes was confronted with an estranged relationship of his own that he wasn't prepared to address, having ignored for years the occasional letters from his imprisoned father. Wes has chosen to focus instead on his growing career and his budding relationship with Emmy. His life is looking up…until his marriage proposal to Emmy goes south.

---

FREE! Previously $11.99

Find out more at: AMAZON
FANTASY - EPIC

Sword of Hemlock

by Jordan MacLean

---

For Renda, Knight Commander of the Knights of Brannagh, peace doesn't sit well. Born and trained from childhood to be the ultimate weapon in Syon's struggle to end the Five Hundred Years War, she feels crude and out of place in a world at peace. She longs to return to battle. But when her seven-year-old niece goes missing, a sinister chain of events and a terrifying new enemy leave Renda longing for the peace she scorned.

---

FREE! Previously $4.99

Find out more at: AMAZON
BESTSELLERS

A Heartbreaking Work Of Staggering Genius

by Dave Eggers

---

398 5-star reviews! A Heartbreaking Work of Staggering Genius is the moving memoir of a college senior who, in the space of five weeks, loses both of his parents to cancer and inherits his eight-year-old brother. Here is an exhilarating debut that manages to be simultaneously hilarious and wildly inventive as well as a deeply heartfelt story of the love that holds a family together.

---

$1.99 Previously $15.95

Find out more at: AMAZON
App: Halloween Time

---

It's almost Halloween Time! Try our spooky new Hidden Object game today! Halloween Time contains 20 scenes full of artfully hidden items.

---

$0.99 Previously $1.99

Find out more at: AMAZON
© 2014 Digital Media Revolutions Corp. All rights reserved.