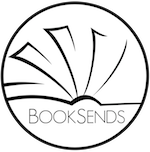 New Daily Bargain & Free Kindle Ebooks
Prices for the following books and apps are valid at the time of posting but can change at any time. Be sure to check product pages for current prices before purchasing.
This page is updated with the most recent deals by 1pm ET each day.
0
Deals for November 24th
FREE BOOK OF THE DAY

Demonsouled

by Jonathan Moeller

---

Banished for fifteen years, wandering knight Mazael returns home to find war and chaos. Yet Mazael's darkest enemy is within his own tainted soul…

---

FREE! Previously $0.99

Find out more at: AMAZON
Boost

by Max Ogles

---

Discover the latest habit-forming technology and the psychological principles behind it, on your way to achieving your own good habits.

---

FREE! Previously $7.99

Find out more at: AMAZON
Lost In The Tsunami

by Dorit Silverman

---

From Tel-Aviv's underworld of nightclubs to the beauty and mysteries of India, Anna goes on a desperate search for her missing daughter.

---

FREE! Previously $3.73

Find out more at: AMAZON
Counting Blessings vs. Worries

by Karma Peters

---

Counting Blessings teaches the power of gratitude, and how the most successful people use it to thrive, seek happiness, and help others.

---

FREE! Previously $36.66

Find out more at: AMAZON
HORROR

The Awakening

by Lisa M. Lilly

---

Tara Spencer's mysterious pregnancy causes her family to turn against her, and sidetracks her plans for medical school. Only a stranger, Cyril Woods, believes her claims of innocence. The religious order that Cyril belongs to thinks Tara's child may be a new messiah. But when Tara discovers the baby will be a girl, the order sees her as the mother of the anti-Christ who must be destroyed before she triggers the first stage of the Apocalypse.

---

$0.99 Previously $4.99

Find out more at: AMAZON
FANTASY - URBAN/PARANORMAL

Under an Enchanted Skyline

by Multiple Authors

---

Eight urban fantasy tales. Seven amazing authors, including Django Wexler. These novels and novellas include adventure, magic, and plenty of twists. From private investigators to ghosts to superheroes, this boxed set has it all. Whether or not you recognize the cities, you'll be drawn in by the intrigue and the fun.

---

$0.99 Previously $14.99

Find out more at: AMAZON
CHILDREN'S BOOKS

kindleunlimited

Grandpa's Gold

by Robin Adolphs

---

Jake and his Grandpa head off to the gold fields to search for gold. It's much harder for Grandpa to find anything valuable than he expects. What they find just proves that one man's trash is indeed another boy's treasure. A warm-hearted story of a boy and his grandfather sharing an unforgettable adventure.

---

$0.99 Previously $2.99

Find out more at: AMAZON
SCIENCE FICTION

kindleunlimited

The Complete Forager Trilogy

by Peter R Stone

---

Eighteen-year-old Ethan Jones has a dangerous secret he's kept from everyone: he's a mutant. The drudgery of Ethan's life is shattered when he rescues a mysterious Japanese girl from savages while out foraging in the post-apocalyptic ruins of 2122AD Melbourne. When he takes the girl back home, she breaks the town's rigid conventions in her attempts to get to know him, risking the dire wrath of the Custodians.

---

$0.99 Previously $3.99

Find out more at: AMAZON
MYSTERIES/THRILLERS

kindleunlimited

Loose Ends

by D. D. Vandyke

---

When a young girl is kidnapped, street smart but damaged ex-cop California "Cal" Corwin is engaged to find and rescue her before murder raises the stakes. As a straightforward case takes unexpected twists, Cal must quell a growing fear that an anguished mother may never see her child again. With a shadowy crime lord lurking behind every unexpected clue, Cal struggles to tie up loose ends before evil claims its next victim.

---

$0.99 Previously $2.99

Find out more at: AMAZON
Murder in Half Moon Bay

by Nancy Jill Thames

---

All Jillian Bradley wants is to spend a quiet weekend by the ocean and enjoy her afternoon tea. But a startling discovery draws Jillian and her garden club friends into solving a mystery that threatens her life and changes her future. Murder in Half Moon Bay introduces Jillian's little companion 'Teddy,' a Yorkie who falls prey to danger but rises to become a sleuth dog.

---

FREE! Previously $3.99

Find out more at: AMAZON
ROMANCE

kindleunlimited

Without a Net

by Jill Blake

---

Eva has always played it safe…and where has it gotten her? Betrayed by her husband, left alone to raise her young son, and fighting to hang on to what's left. Max has always pursued adventure, until he gets sidelined by an accident. While recovering from his injuries, he discovers that the biggest adventure of his life may be closer than he ever imagined—in the form of Eva, his baby sister's best friend. The problem? Convincing Eva to risk it all…without a net.

---

$0.99 Previously $3.29

Find out more at: AMAZON
Shell Game

by Chris Keniston

---

Tricked into taking a Caribbean cruise, former Navy SEAL Luke "Brooklyn" Chapman is expecting free-flowing booze, bikini-clad women, and an abundance of recreation. Hardworking Sharla Kramer has her hands full keeping her sticky-fingered grandmother out of trouble. Toss in a couple of swindlers, a retired cop, and a few fun-loving ladies in red hats, a little high seas R&R quickly becomes a lot of high stakes shenanigans!

---

FREE! Previously $3.99

Find out more at: AMAZON
EROTIC ROMANCE

Misconception

by Morgan Black

---

The Finnegan brothers are bound to hurt any girl that gets between them. But that doesn't stop Lena from trying. When things get too hot for her to handle, she runs away to protect herself. Three years later, Lena is back in town for her father's wedding. She hopes nobody remembers her parents' messy divorce or how she disappeared. However, as soon as she arrives, she finds she can't run from her past anymore. A novella.

---

$0.99 Previously $2.99

Find out more at: AMAZON
BESTSELLERS

The Perfect Date

by Multiple Authors

---

What makes the perfect date? A sexy companion, a sweet dessert, and love at its sassy best. From Billionaire Playboys and Bad Boy Bartenders to Regency Rakes and Hot Archangels, the best selling authors of Red Door Reads bring you twenty stories of the hottest heroes in Romance. Your Perfect Date Awaits! This bundle includes seventeen novels and three novellas in a variety of genres.

---

$2.99 Previously $12.99

Find out more at: AMAZON
TEEN/YA

Collide

by Christine Fonseca

---

When a surprising mental breakdown draws too much attention from a secret government group call the Order, 17-year-old Dakota discovers that her so-called boring life isn't so boring after all. Between the lies, secrets, and assassins out to kill her family, Dakota discovers there's more to paranormal activity than ghosts and cheap mind tricks. Now she must uncover the truth before a new breed of terrorism takes everything away – including her life.

---

FREE! Previously $3.99

Find out more at: AMAZON
LITERARY

The Purpose

by Stephen Abraham

---

It is 1941. Davie, a downed American pilot on a secret mission is saved by Leah, the leader of a band of partisans in the Panerai forest on the outskirts of Vilnius. Worlds apart, and evading capture in a brutal conflict, there is only one thing the wild American and the beautiful leader cannot escape. Their only hope: the lost secrets of a great sage—to unlock a hidden providence which unfolds into a thrilling adventure.

---

FREE! Previously $6.99

Find out more at: AMAZON
ACTION/ADVENTURE

The Saint Joseph Plot

by John Persinger

---

A bloodied and bruised young woman stumbles from the bedroom of a Notre Dame priest. Police identify her as the wayward daughter of local congressman Michael O'Riordan. Law student George DeMarco encounters the primary suspect, Father Sean Finnegan. The alcoholic priest insists that he has been framed. The further George digs, the more questions arise. Have the priest's demons come back to haunt him? Or is he a pawn in a dangerous political game?

---

FREE! Previously $2.99

Find out more at: AMAZON
NONFICTION

Vegan Baking Classics

by Kelly Rudnicki

---

Vegan Baking Classics is a one-stop guide to delicious, everyday baked goods free of any animal ingredients. It offers timeless, foolproof recipes that are as delicious as they are easy to prepare, even for kitchen novices. Whether bakers are new to the world of veganism or veterans with years of experience, readers (and their families) will find invaluable resources here for sweets and treats. You can be vegan and eat your cake too!

---

FREE! Previously $11.99

Find out more at: AMAZON
HISTORICAL

Valley of the Damned

by Cordell Falk

---

Matthew Carter comes to the violent boomtown of Darwin just one job away from leaving his troubled past behind. When his mentor is murdered, he must choose between running into the desert and staying on to find the stash of gold that could mean his redemption. Caught in a firestorm between the competing wills of a legendary lawman, a corrupt rail baron, and a vengeful Colonel, Matthew rides hard with the fear that his last job may turn out to be just that.

---

FREE! Previously $2.99

Find out more at: AMAZON
FANTASY - EPIC

Everblade

by G.M. Browning

---

Long ago, Everheart was protected by a magical sword, the Everblade. Until the witch Lorelei opened a chasm that swallowed the castle and its guardian blade deep underground. A new kingdom, Torea, emerges unaware of Everheart or its destroyer, and lives in peace, until the day Lorelei returns. Weak from her imprisonment, Lorelei joins forces with Darren, a sorcerer lusting for power. It falls to Darren's younger brother, Alek, to find the Everblade and stop them.

---

FREE! Previously $4.49

Find out more at: AMAZON
MEN'S FICTION

A Pebble Tossed

by Mark Lee Taylor

---

Tim Raither knows he's likely to die today. Severely injured, he is unable to do anything but hope someone finds him, while the ruthless criminal who put him there roams the town search of little girls. Tim's daughters, Lindsey and Amanda, are working on the clues of a treasure hunt. When Tim fails to come home after hiding the treasure, his wife Kate begins a frantic search. To Kate's chagrin, the girls disappear into the countryside, unaware that they could be in even greater danger than their father.

---

FREE! Previously $2.99

Find out more at: AMAZON
WOMEN'S FICTION

Without a Trace

by Colleen Coble

---

When a plane carrying Bree Nicholls' husband and son disappears, her life changes forever. Her relentless determination to find them starts an investigation that links their disappearance to a violent crime threatening to tear the peaceful town of Rock Harbor apart. Set in the untamed beauty of Michigan's Upper Peninsula, the Rock Harbor Series is full of suspense and romance, drawing you into the life and operation of a canine search-and-rescue team as it unravels the secrets of an enchanting wilderness.

---

FREE! Previously $15.99

Find out more at: AMAZON
CHRISTIAN/RELIGIOUS FICTION

Living In The House Your Lies Built

by Sarah M. Young

---

"You need to be tested for HIV." Genesis Swan never expected to hear those words, and definitely not from the man who vowed to love, honor, and cherish her. The only thing Kenyon loves more than himself is being loved. When his string of romances starts to unravel before his eyes, Kenyon has to choose between the wife of his youth, his erratic and jealous lover, or the barely-legal mother of his children. Facing divorce, depression, and a debilitating illness, Genesis must learn that even in the midst of mess, God can work miracles.

---

FREE! Previously $9.99

Find out more at: AMAZON
App: Muffin Knight

---

148 5-star reviews! Follow the story of a little boy on his journey to return the old fairy's magical muffins. With each muffin he touches, he turns into a different creature.

---

FREE! Previously $0.99

Find out more at: AMAZON
© 2014 Digital Media Revolutions Corp. All rights reserved.