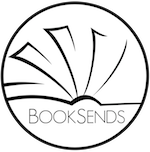 New Daily Bargain & Free Kindle Ebooks
Prices for the following books and apps are valid at the time of posting but can change at any time. Be sure to check product pages for current prices before purchasing.
This page is updated with the most recent deals by 1pm ET each day.
0
FREE BOOK OF THE DAY

Blood on the Ground

by Paul Usiskin

---

From a Palestinian village to the Criminal Court in The Hague, Blood on the Ground weaves political realities in the Middle East into a gripping drama.

---

FREE! Previously $3.99
Belle of Charleston

by Jerri Hines

---

114 5-star reviews. Josephine is a southern belle. Her future is fated to the two Montgomery cousins, until all she has placed her faith in falls apart.

---

FREE! Previously $2.99
One Taste

by Cari Quinn & Taryn Elliott

USA Today Bestselling Authors

---

One taste...is all it takes to fall in love. 4 seductive standalone romances: Insatiable, Suspended, Virgin Territory, and Uncross Your Heart.

---

FREE! Previously $2.99
The Blow-In

by Susanne O'Leary

---

Reporter Finola escapes Dublin to run the local newspaper in a small Tipperary town, and finds herself mixed up in a hornet's nest of conspiracies.

---

FREE! Previously $2.99
FANTASY - URBAN/PARANORMAL

kindleunlimited

Cursed City

by William Massa

---

Vampires. Shifters. Demons. Wraiths. I've faced them all. But my greatest challenge still lay ahead...From the moment Celeste stepped into my office, I knew she was in trouble. Black magic trouble. Her father had promised her soul to a powerful demon on the day she was born. Now, twenty-one years later, the forces of darkness were gathering to collect their long-awaited prize. Guess who's about to pick a fight with the Devil himself?

---

$0.99 Previously $2.99
kindleunlimited

Dark Descent

by Izzy Shows

---

A succubus is on the loose. She's dark, hungry, and ancient. In a world of monsters, age is power, and she has both. Something is pushing her to feed on my kind, and if I don't figure it out and stop her, she will kill all of us. I have to stop her, and learn to control the demonic power within me. It's twisting me, tainting me, I can feel its power growing. Dealing with a demon got me into this, let's see if it can get me out.

---

$0.99 Previously $3.99
Dreamthief

by Tamara Grantham

---

109 5-star reviews. Forget the fairies and unicorns, most people return from fairy world with lost memories and mental problems. Olive knows. She's the therapist who treats patients suffering from Faythander's side effects. Traveling back to the fairy realm wasn't on Olive's to-do list. But the fate of both Earth and Fairy depends on her ability to stop an ancient being called the Dreamthief. Saving the world, she can handle. Falling in love—not so much.

---

FREE! Previously $4.99
SCIENCE FICTION

kindleunlimited

Sleeping Duty

by Laura Montgomery

---

Gilead and Andrea survived their stint in the military, got married, signed up to emigrate to a terraformed colony world, and went into cold sleep for the journey. But the starship went through the wrong fold in space and settled for a different world, a wild world. Three centuries after the founding of a colony, Gilead awakens to find humanity slipped back to medieval tech and a feudal structure. Worse, the king won't let Gilead awaken his wife...

---

$0.99 Previously $2.99
Test of Magnitude

by Andy Kasch

---

Brandon Foss, an unhappily married Virginian in his early thirties, awakes from a strange dream to discover he has been abducted from Earth and kept in cryonic preservation on Amulen for two decades. One other resuscitated human is with him, a real knucklehead who almost seems as alien to Brandon as their reptilian captors. A friendship of convenience forms as the two Earthlings soon become unwittingly intertwined in Torian politics and military affairs.

---

FREE! Previously $2.99
Survival Aptitude Test

by Mike Sheriff

---

Daoren and Heqet stand an even chance of celebrating their 20th birthdays. In Daqin Guojin, every 19-year-old prospect for denizenship must sit the Survival Aptitude Test. If Daoren's intellect can outpace his anxiety, he might earn the first perfect score in history and be named ruler. Heqet knows Daoren can't do it without her. But when tragedy strikes all-too-close to home, the pair make a horrifying discovery that binds their fate and crushes all hope.

---

FREE! Previously $0.99
TEEN/YA

Quanta

by Lola Dodge

---

The son of two senators, Altair leads a life of privilege that provides the perfect cover for his side job: working with the rebel Shadow Ravens to undermine the ruling Seligo government. Everything is running like clockwork until he crosses paths with Quanta. As he watches her deftly maneuver through life in a perverse prison, his plastic heart melts. A jailbreak would be suicide, but Tair is willing to sacrifice everything to give her a chance at happiness.

---

$0.99 Previously $4.99
Selected

by Evelyn Lederman

---

Three towns have been destroyed in a show of force by alien invaders. It is a clear warning of what will occur if their demands are not fulfilled. The fulfillment: children between the ages of 12 through 15 years. Kara is an unremarkable fourteen-year-old girl who is selected by the aliens. Matt, the boy next door, is also selected. He vows to safeguard her. But the closer they get to their destination, the more difficult it becomes to live up to his promise.

---

$0.99 Previously $3.99
HORROR

kindleunlimited

Reconquest: Mother Earth

by Carl Alves

---

SEAL Mitch was among the ?rst humans to see the aliens when they landed, but like the rest of humanity, he was powerless to stop them. He rallies the surviving humans to build a resistance to take the planet back from the alien conquerors. After his capture, Mitch is forced into slavery to become a gladiator, ?ghting as the sole representative of the human species. Against all odds, and far from home, he lays the plans for the reconquest of his homeland.

---

$0.99 Previously $2.99
ACTION/ADVENTURE

kindleunlimited

Gunsmoke Legacy

by Hank Madison

---

After hearing that trouble is brewing in his home county, Chet resigns his position as deputy federal marshal and returns to his family's ranch. Only to come home to his father's funeral…A bullet in his back from an unknown gunman. Chet decides to investigate, and he's not alone. His partner, Dan, has also come to his home county. But someone wants them dead and they're determined to send gunmen after them until both Carver and Roe are gunsmoked and buried.

---

$0.99 Previously $3.99
Day One: Attacked

by Lincoln James

---

When a series of jihad-inspired "lone wolf" style attacks hits Los Angeles, tracking down the seemingly unconnected terror cells appears impossible. However, Jack Miller rallies his Terror Incident Emergency Response Unit—TIER Unit 3-1—and takes over from an overstretched LAPD. But as Jack's elite squad battles to hunt the people responsible, a man of great intelligence—driven by a hatred not even he can control—prepares his soldiers for war...

---

FREE! Previously $2.99
HISTORICAL

kindleunlimited

Falklands

by James Barrington

---

1982. Argentina seizes control of an obscure group of islands in the South Atlantic. And the Falklands War, the last great naval conflict of the 20th century, is about to begin. On board the HMS Illustrious a young naval officer started keeping a diary of the voyage to the South Atlantic. Ghost-written from the original diaries by James Barrington, Falklands gives a fascinating glimpse into the psychology of an officer going into conflict for the first time.

---

$0.99 Previously $3.99
The Sixth Man

by Rupert Colley

---

1943. Six Frenchmen are in a Nazi prison: a doctor, a postman, a policeman, a soldier, a teacher and a priest. They are happy—for tonight is their last night of incarceration. Tomorrow, they will be free men. But then—there's a change of plan. Tomorrow, five of the six prisoners will be executed. They have until dawn to decide which one of them should be allowed to live. Six happy men are now six desperate, frightened souls. Who will be The Sixth Man?

---

$0.99 Previously $4.99
NONFICTION

kindleunlimited

Amazon Echo

by Jack Echo

---

265 5-star reviews. Whether you want to (1) make your home life easier, (2) setup Alexa instantly with zero hassles, or (3) understand everything Alexa can help you with, this Amazon Echo User Guide will get you there. This guide provides clear, concise, practical, and simple step-by-step instructions so that you can use Alexa for any home situation. You'll know exactly what to do to make your home life more relaxing and enjoyable with the help of Alexa.

---

$0.99 Previously $2.99
kindleunlimited

Calorie Counting Made Easy

by Alykhan Gulamali

---

The one thing that really matters if you want to shed unwanted pounds is keeping calories in below calories out. And with programs like MyFitnessPal to help you track your food and exercise, counting calories has never been easier. We'll help you set reasonable goals and teach you how to track your food and log your exercise on MyFitnessPal. You'll also get shortcuts to make calorie counting simple. Our step-by-step instructions leave nothing to chance.

---

$0.99 Previously $2.99
Connect Instantly

by Patrick King

---

Connect Instantly is about breaking through the ice with anyone and setting the stage for friendships and relationships where there doesn't appear to be anything in common. The first 60 seconds makes or breaks you and is the inspection you must always pass. Learn what people are really evaluating you on when you first meet them, and what makes them feel comfortable. This book is filled with examples, exact phrases to use, and illustrative exercises.

---

$0.99 Previously $3.99
WOMEN'S FICTION

Remember Me?

by Sophie Kinsella

New York Times Bestselling Author

---

273 5-star reviews. When 28 year old Lexi wakes up in a London hospital, she's in for a big surprise. Lexi has lost a big chunk of her memory. Somehow she went from a working girl to a corporate big shot with a sleek new loft, a personal assistant, a carb-free diet, and a set of glamorous new friends. But her new life comes with secrets, schemes, and intrigue. How on earth did all this happen? Will she ever remember? And what will happen when she does?

---

$1.99 Previously $11.99
kindleunlimited

His Secret Life

by Kim Cano

---

Philip is a gay man working for a conservative corporation. He needs a date for a company function and asks Emily. Emily is an actress, waiting tables while starring in local plays. She agrees to be Philip's date for the party, and soon they are attending one event after another together. Philip and Emily click on many levels. Lines blur as the people they pretend to be start feeling like the people they are, causing a rift with Philip's boyfriend...

---

$0.99 Previously $3.99
MYSTERIES/THRILLERS

kindleunlimited

The Sage Wind Blows Cold

by Clint Hollingsworth

---

Young tracker Mackenzie, working at his uncle's bounty hunting business, is ambivalent when an old flame pleads for help. His intuition tells him to scram, but Mac's conscience won't allow him to say 'no' to finding a lost child in the woods. Once in the woods, Mac finds the child's trail. Before this is through, he will be hunted by a psychopath and cadre of foreign mercenaries, all wanting to remove this Mother Nature's son from the land of the living.

---

$0.99 Previously $2.99
kindleunlimited

Against the Odds

by V.B. Tenery & David Arp

---

It was the mother of all bad days. The date, September 11, 2012. The place, Benghazi, Libya. While a brave band of warriors fight for their lives in the consulate and CIA annex, outside, a Mossad Agent, a missionary, and a Mississippi giant fight a different battle. Caught between terrorists and a Russian arms dealer, they must complete the mission and manage to stay alive until they can escape or the cavalry arrives. Never assume things can't get worse.

---

$0.99 Previously $2.99
Condemned

by G.K. Parks

---

Mercer's life-altering tragedy has left him on the brink of insanity, and only his job can keep him from falling over the edge. Stumbling upon the scene of a botched assassination, Mercer offers to protect a newspaper heiress from the killer. Violence and mayhem sweep through the city as the team races against the clock to stop a contract killer and identify the puppet master. Mercer may have to abandon his morality or lose his life to stop the man responsible.

---

FREE! Previously $3.99
ROMANCE

Unfinished Night

by Violet Duke

New York Times Bestselling Author

---

Before that night, Addison had been just a college dropout secretly raising her two young siblings in a beat-up minivan she'd bought with her first semester's tuition refund. Before that night, Caine had been just a rough cop sent to check out the phoned-in claims of suspected child neglect involving the same woman who'd served him the city's worst diner coffee...which he'd been drinking daily ever since. Set contains 2 novels, Caine & Addison's complete duet.

---

$0.99 Previously $6.99
kindleunlimited

Free Bird

by Lee Alan

---

Anna dreams of escaping her abusive partner and the daily grind of her job. After a devastating confrontation, her dream becomes a reality, but not for long…Tony Eckerman, the man she used to live with, has secrets—dark, disturbing secrets that threaten to destroy her and everything she cares about. With danger closing in, she will need a strong ally—a man she can finally trust. But who? Will she find love again? Or will Tony reap a terrible revenge on her?

---

$0.99 Previously $2.99
Backstage

by Abbey Foxx

---

Pressed into the shadows, Ryan's lips tight against mine, I have to convince myself none of this is real. I have to ignore the way my heart skips a thousand beats, that tingly sensation all over my body when he dances his fingers over my sensitive skin. I can't let myself believe this fake relationship is real, because if it isn't, I don't think my heart could take it. I'll do anything not to lose him. Even if it means I have to pretend I'm not falling in love.

---

$0.99 Previously $3.99
kindleunlimited

Daddy Ever After

by Emilia Beaumont

---

I entered the beast's lair and begged the billionaire recluse to keep my mom's housekeeping job safe while she recovered from an injury. I could never have prepared myself for what Gareth offered me in exchange. Trapped inside a mansion with a man I barely knew, on hands and knees I scrubbed his floors and obeyed his every command. Although Gareth was no prince, he became my everything. But my master has secrets. Little does he know I've deceived him, too...

---

$0.99 Previously $3.99
kindleunlimited

The Earl's New Identity

by Jasmine Ashford

---

1812. Rising through the ranks of Britons naval fleet, Wesley had all but forgotten the haunting screams that drove him from home. Content to leave behind his title and everything it represented, there was nothing that could make him reclaim that life. But when Lola's theater day is ripped apart by brutal murders, Wesley is faced with a choice. Reclaim his title to protect the woman he loves. Or watch helplessly as she is punished for a crime she didn't commit.

---

$0.99 Previously $2.99
Trust Me

by Kristin Mayer

---

A difficult year filled with loss and heartache leaves Allison Scott withdrawn and emotionally disconnected. Damien Wales also has a tragic past that has left him a cold and distant person. A sunset stroll brings the two together. Allison feels an undeniable attraction to Damien, but she's hesitant to get close to anyone. Damien will do everything he can to keep Allison in his life, but his overprotective and domineering demeanor might just push her away.

---

FREE! Previously $2.99
EROTIC ROMANCE

Buttons and Lace

by Penelope Sky

USA Today Bestselling Author

---

870 5-star reviews. I owe him a debt. A big one. The payment can't be settled with money or favors. He only wants one thing. Me. Every action gets a reward. A button. Once I fill his jar with three hundred and sixty-five buttons, he'll let me go. He'll let me walk away. But I have to earn every single one. By submitting to the darkest, cruelest, and most beautiful man I've ever known.

---

$2.99 Previously $6.99
FANTASY - EPIC

The Dragonslayer's Sword

by Resa Nelson

---

In the medieval Northlands, a dangerous family seeks power. They slaughter all who get in their way. Children's rhymes hint at what's to come, but no one recognizes the danger at hand. Astrid doesn't know she holds the key to this power. She's just a blacksmith who makes swords for dragonslayers. But Astrid has a dark secret…She hides the old scars covering her body through shapeshifting. But the time for hiding is over.

---

FREE! Previously $4.99
LITERARY

The Butterfly Storm

by Kate Frost

---

A new start in Greece with Alekos removes Sophie from a mundane job and takes her away from the difficult relationship she has with her mum. But an engagement, a domineering mother-in-law to be and the reality of life in Greece not being quite what Sophie imagined, put a strain on her relationship with Alekos. When her estranged mum is involved in an accident, it's the perfect excuse to escape back to the UK to reassess her life and her idea of family.

---

FREE! Previously $2.99
CHILDREN'S BOOKS

I Love to Sleep in My Own Bed

by Shelley Admont

---

172 5-star reviews. What happens when all three little children don't want to sleep in their own beds and end up sleeping in their parent's bed instead? A delightful children's book about what happens when no one will sleep in their own bed.

---

FREE! Previously $2.99
MEN'S FICTION

Incidental Hero

by Avi Domoshevizki

---

Tom is a high-tech genius leading a successful software start-up. A series of unexplained events forces Tom to deal with deception, death, love, and loyalty. Sharon, Tom's wife, disappears. His company is at stake. His country stands on the brink of war. With his family and business in ruins, he is drawn into the shadowy realm of espionage and conspiracy, where ambiguity is the only rule, and where he can trust no one.

---

FREE! Previously $3.99
CHRISTIAN/RELIGIOUS FICTION

Texas Roads

by Cathy Bryant

---

234 5-star reviews. A disillusioned heiress wants nothing more than a place to call home. But Dani's dreams are crushed when malicious rumors propel her down a road she never expected to travel. Though a Texas politician questions the arrival of this city gal, Steve is falling for her. But when a mysterious billionaire funds a renovation to downtown Miller's Creek, Dani's suspicious behavior brings his built-in lie detector to alarm-clanging alert.

---

FREE! Previously $0.99
BESTSELLERS

kindleunlimited

The Palace Job

by Patrick Weekes

---

316 5-star reviews. The plan: to steal a priceless elven manuscript that once belonged to her family, but now is in the hands of the most powerful man in the Republic. To do so Loch—former soldier, former prisoner, current fugitive—must assemble a crack team of magical misfits that includes a cynical illusionist, a shapeshifting unicorn, and a repentant death priestess—all while eluding the unrelenting pursuit of Justicar Pyvic. What could possibly go wrong?

---

$2.00 Previously $3.99
App: Hidden Numbers

---

Travel back in time and reconstruct the world chronology in Hidden Numbers: Twisted Worlds. Play with your friends, explore whimsical hidden object locations in two dimensions and save the day.

---

FREE!
© 2017 Digital Media Revolutions Corp. All rights reserved.