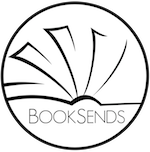 New Daily Bargain & Free Kindle Ebooks
Prices for the following books and apps are valid at the time of posting but can change at any time. Be sure to check product pages for current prices before purchasing.
This page is updated with the most recent deals by 1pm ET each day.
0
Deals for February 27th
FREE BOOK OF THE DAY

Under A Colder Sun

by Greg James

---

Khale: dark warrior with a demon's soul. Neprokhodymh: the cursed city of sorcerers where Khale must make a choice that will scar him for life.

---

FREE! Previously $2.99

Find out more at: AMAZON
Hourglass

by K.S. Smith & Megan C. Smith

---

Best friends since birth, Brooke and Savannah, spend their days working together at top fashion magazine Hourglass. But sharing a man—no way.

---

FREE! Previously $0.99

Find out more at: AMAZON
Come Away With Me

by Ruth Cardello

New York Times Bestselling Author

---

176 5-star reviews! Desperate to make it in NY City, Julia takes a job as a night security guard. Sparks fly when she mistakes her boss for an intruder.

---

FREE! Previously $0.99

Find out more at: AMAZON
TEEN/YA

kindleunlimited

Visions

by Kimberly Readnour

---

Heather Reiner isn't your typical teenager. Her abilities reach far beyond the norm, and she's just beginning to discover the possibilities. Growing up different from her peers hasn't been easy. Ridiculed by classmates, Heather moves to another state, but soon realizes she can't run from a problem that begins within. Heather wants a chance to be normal, but secrets never stay hidden forever.

---

$0.99 Previously $3.99

Find out more at: AMAZON
FANTASY - URBAN/PARANORMAL

kindleunlimited

Justine: Into The Blood

by Carole Gill

---

When she fights off an attack by an aristocrat and kills him, Justine is given refuge but is soon betrayed and winds up on the streets of Paris, where she is attacked and killed by rogue vampires. But for whatever reason, love will not let her die. Justine goes from wishing to be destroyed to wanting to survive, when she feels passion for the one who brought her back, Gascoyne—the one they call the Vampire Prince of Paris.

---

$0.99 Previously $2.99

Find out more at: AMAZON
FANTASY - EPIC

kindleunlimited

Aranya

by Marc Secchia

---

Long ago, Dragons ruled the Island-World above the Cloudlands. But their Human slaves cast off the chains of Dragonish tyranny. Humans spread across the Islands in their flying Dragonships, colonising, building and warring. Now, the all-conquering Sylakians have defeated the last bastion of freedom–the Island-Kingdom of Immadia, and evil has a new enemy. Aranya, Princess of Immadia. Dragon Shapeshifter.

---

$0.99 Previously $3.99

Find out more at: AMAZON
HORROR

Blaze of Glory

by Weston Ochse

---

Yesterday, planes crashed to the ground, the Eiffel Tower crumbled, trains stopped running, the power went out, and the entire human race (what was left of it) paused to take a breath, wondering if it would be their last. Tonight, Buckley gathered those he could save in the penthouse of an old building in downtown Wilmington, North Carolina. Monsters are eating the city around them. And there is an answer, but it will come from the craziest of places.

---

$0.99 Previously $2.99

Find out more at: AMAZON
WOMEN'S FICTION

kindleunlimited

Johnny Cakes

by Paisley Ray

---

It's junior year and Rachael is psyched to ditch dorm life and share a house with four other girls. But when Rachael's mother and her psychic groupies show up in their double-decker bus during a house party, Mom reveals a troubling premonition. It seems like one more piece of weirdo-road-show nonsense—until Rachael's deceased former stalker manages to cause trouble from beyond the grave.

---

$0.99 Previously $4.99

Find out more at: AMAZON
CHILDREN'S BOOKS

Scarlet and the Dragon's Burden

by Brandon Charles West

---

Trapped in a ruined world, Scarlet offers hope to those who find their way to the Sanctuary, but her own faith is fading. She misses her family and, unable to learn the magic she needs to face Prince Thanerbos, is afraid she'll never fulfill her destiny as the legendary For Tol Don. But when word reaches Scarlet and her companions that they might not be the only ones stranded in the nonmagical world, she sets out on a new quest.

---

FREE! Previously $4.99

Find out more at: AMAZON
MYSTERIES/THRILLERS

kindleunlimited

Cry of the Needle

by Roger Radford

---

Kieran Kelly's world turns upside down when his wife's health is devastated by an epidural in childbirth. Incensed by damning evidence of medical and pharmaceutical misconduct, the tormented former IRA hit man plots revenge against those he deems responsible, including a government that doesn't seem to care. Cry of the Needle is a searing tale of love and vengeance. Revenge that is a dish best served Irish.

---

$0.99 Previously $6.99

Find out more at: AMAZON
kindleunlimited

The Pursuit of Lies

by Debra Burroughs

New York Times Bestselling Author

---

119 5-star reviews! Emily Parker, a small town female private eye, races to solve a scandalous murder. Her world is ripped apart when the man she loves, Colin Andrews the town's sexy police detective, is accused of murdering a female Assistant District Attorney, with whom the police believe he was having an affair. Emily must fight to prove him innocent, with the help of her close circle of friends, as she struggles against her own doubts.

---

$0.99 Previously $3.99

Find out more at: AMAZON
Those of the Margin

by T Patrick Phelps

---

Private Investigator Derek Cole is used to working challenging and dangerous cases. But when he is hired by clients who believe their 12 year old son is being haunted by a ghost, his detective skills are put to the test. Forming an unlikely partnership with a catholic priest and a stay at home mom, Detective Cole must face forces both mortal and paranormal as he unravels the mysteries surrounding his case.

---

FREE! Previously $3.99

Find out more at: AMAZON
ROMANCE

Sacred Breath Series

by Nadia Scrieva

---

Over a thousand action-packed pages at a massive discount! Enjoy this breathtaking paranormal romance series from an award-winning author. Four full-length novels are included in this bundle: Drowning Mermaids, Fathoms of Forgiveness, Boundless Sea, and Abyssal Zone.

---

$0.99 Previously $9.99

Find out more at: AMAZON
Rescue Me

by Allie K. Adams

USA Today Bestselling Author

---

Kat Davis has a gift for finding people. When she finds a man not meant to be found and overhears details of a murder, and the plotting of another, she turns to the one man she swore she'd never trust again. One touch detonates the inferno burning between Kat and Spencer. When a mysterious explosion nearly kills them both, Spencer vows to protect her at any cost, even if it means revealing a secret that could tear them apart--forever.

---

FREE! Previously $3.99

Find out more at: AMAZON
BESTSELLERS

The Black Mile

by Mark Dawson

---

152 5-star reviews! London, 1940: the Luftwaffe blitzes London every night for fifty-seven nights. Houses, shops and entire streets are wiped from the map. The underworld is in flux: the Italian criminals who dominated the West End have been interned and now their rivals are fighting to replace them. Meanwhile, hidden in the shadows, the Black-Out Ripper sharpens his knife and sets to his grisly work.

---

$0.99 Previously $3.99

Find out more at: AMAZON
SCIENCE FICTION

Finding the Vanguard

by John Thornton

---

One hundred years after launching colony ships, Earth is all but dead. People survive only in Dome 17. Gretchen and Paul are one of the teams who partake in a risky and dangerous mission to try to recover a colony ship. They will be using two unproven technologies: faster-than-light travel and teleportation. Each of those have significant limits. But the missions to the colony ships are humanity's final hope for long term survival.

---

FREE! Previously $0.99

Find out more at: AMAZON
ACTION/ADVENTURE

Rise of The Black Hand

by C.J. Fella

---

In this business it pays to be smooth, hard as nails and tough as they come. Unfortunately for me—I'm not. Luckily, I can wield sarcasm as well as any weapon, and I'm not afraid to use either of them. When that fails—and it usually does—there's no substitute for a sucker-punch. So sit back and let me tell you how this nightmare came about and made me one of the most infamous agents to ever put on a badge.

---

FREE! Previously $7.99

Find out more at: AMAZON
LITERARY

Forever Torn

by Jason Greenfield

---

Forever Torn is the true and amazing story of two brothers and three generations of one family—a family torn apart by deaths, poverty, deceit and a promise made by a small boy to his Grandfather over 80 years ago. It is the story of one man who refused to acknowledge his past and his brother who remained bound to protect the secret, despite his own pain.

---

FREE! Previously $5.99

Find out more at: AMAZON
HISTORICAL

Three Wishes for Miss Winthrop

by Shirley Kennedy

---

Since Lucy Winthrop refused his offer of employment, Lord Granville can't seem to get the minx off his mind. And when he grants her three wishes, Miss Winthrop will keep him guessing until the last. In Regency England, over 200 criminal offences were punishable by death by hanging. Tension mounts when Lucy's brother is found guilty of theft and faces the gallows. She will do anything to save him.

---

FREE! Previously $2.99

Find out more at: AMAZON
NONFICTION

The Instant Genius

by Tanya Slover

---

Off-beat, sometimes bizarre, even irreverent trivia at its best. With a snappy Q&A format and humorous clip art this book will amuse, enlighten and entertain. A great way to learn interesting factoids as well as a bit of just plain nonsense, you'll often find yourself smiling and even laughing out loud. The Instant Genius is not only a perfect party starter but a terrific companion with which to pass the time no matter where you are.

---

FREE! Previously $3.99

Find out more at: AMAZON
MEN'S FICTION

Water Marked

by Asher Grey

---

Quinn Gavrel, a keep-to-herself hydrologist, works at SHIFT, an environmental think tank in Austin, Texas. Her only interest is doing research, and letting others handle its ramifications. When Quinn discovers that Peter Guernsey, a high-profile scientist and rival, has been killed in a robbery gone wrong, she's ashamed to feel relieved. He won't be tormenting her, or any other scientist, anymore. Or, so she thinks.

---

FREE! Previously $6.49

Find out more at: AMAZON
CHRISTIAN/RELIGIOUS FICTION

31 Keys to Possessing Your Promise

by Rodney Burton

---

In Joshua we read that the children of Israel defeated thirty-one kings and in order to inherit their promise. From the names of those cities we will consider our own keys to inheriting God's promise. From the definition of these cities we will draw out a thirty-one key devotional journey to our inheritance. Some of the keys will involve what we must overcome; other keys will be principles or characteristics that are important for us to embrace.

---

FREE! Previously $0.99

Find out more at: AMAZON
App: Shuffle Board DX

---

Use your finger to fling pucks from the bottom of the screen to the top and see how far you can throw!

---

FREE! Previously $0.99

Find out more at: AMAZON
© 2015 Digital Media Revolutions Corp. All rights reserved.