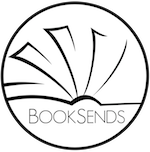 New Daily Bargain & Free Kindle Ebooks
Prices for the following books and apps are valid at the time of posting but can change at any time. Be sure to check product pages for current prices before purchasing.
This page is updated with the most recent deals by 1pm ET each day.
Deals for October 31st
FREE BOOKS OF THE DAY

Spurs and Lace

by Bonnie R. Paulson

---

114 5-star reviews! At MacCallister's ranch to save the boy he loves like a son, Dr. Becky O'Donald fights the pull of country life and the man exuding it.

---

FREE! Previously $2.99

Find out more at: AMAZON
Glimpse

by Steven Whibley

---

When his visions of people dying start to come true, Dean must race against the clock to figure out what's happening. Is this power of premonition a curse?

---

FREE! Previously $2.99

Find out more at: AMAZON
HISTORICAL

kindleunlimited

Behind Closed Doors

by Brian L Porter

---

Autumn, 1888. The population of London is transfixed and horrified by the atrocious murder spree being conducted by Jack the Ripper. Tucked away on the inner pages of the daily press, one may have found a few short articles which told of the strange, unsolved murders which are taking place on board the carriages of the new-fangled and much-heralded transport system. Inspector Albert Norris is charged with bringing the railway killer to justice.

---

$0.99 Previously $2.99

Find out more at: AMAZON
FANTASY - EPIC

Under A Colder Sun

by Greg James

---

Khale the Wanderer: dark warrior of legend, a reaver with a demon's soul. King Alosse: ruler of Colm, willing to risk everything to save his city and its people. Princess Milanda: an innocent, kept pure since birth, unknowing of her fate. Neprokhodymh: the cursed city of sorcerers where Khale must make a choice that will scar him for life, or fall into darkness forever.

---

$0.99 Previously $2.99

Find out more at: AMAZON
TEEN/YA

kindleunlimited

Vanished from Dust

by Shea Norwood

---

Eric Stark sees phantoms everywhere, but he is not insane. Or at least he doesn't think so. When he and his new friend, Kyle, realize that something sinister is descending on the residents of Dust, Texas, they wonder if it's caused by Eric's phantoms or something else. Is it connected to the mysterious death of hundreds of townspeople over sixty years ago? One thing is certain—only Eric and Kyle can save them.

---

$0.99 Previously $5.99

Find out more at: AMAZON
SCIENCE FICTION

kindleunlimited

Stone Age

by ML Banner

---

Every 100 years or so, we are hit by an epic solar storm that could devastate our world's electrical-based society. It happened last in 1859. We are past due! A vacationing family is separated. A friend readies them for a catastrophe. A young love blossoms. A prophet's fame rises. A prepper waits for the violence to come. All are unprepared for the apocalypse about to strike, one so great and unprecedented, it will bring humanity into a new Stone Age.

---

$0.99 Previously $2.99

Find out more at: AMAZON
MYSTERIES/THRILLERS

kindleunlimited

Hill Country Greed

by Patrick Kelly

---

Joe's dream to take Connection Software public to win riches and financial freedom is going great until a director on the board is murdered≥ and Joe becomes a suspect. Estranged from his wife, unemployed, and watched closely by the police, Joe struggles to redeem himself. To succeed he must use his analytical mind to solve the mysteries and his fighting skills to clean up the mess.

---

$0.99 Previously $3.99

Find out more at: AMAZON
The Protector

by Danielle Lenee Davis

---

When the body of a social worker is found on the stairway inside the building where she works, a mouthful of Scrabble letters tells Detective Valentine that this is not a random killing. And it's not. A brutal killer with a sinister connection to Child Protective Services is prowling the streets in Detective Sydney Valentine's jurisdiction. More letters are needed to piece together the puzzle, but that means more people will die.

---

FREE! Previously $4.99

Find out more at: AMAZON
ROMANCE

Random Acts of Hope

by Julia Kent

New York Times Bestselling Author

---

Five years ago, Liam and his girlfriend, Charlotte, were deeply in love. When a betrayal eviscerates them both, each clings to their separate truths as an anchor to navigate the perfect storm. But when the biggest ego in the band reconnects with the only woman who stole his heart, sparks fly in this sequel that asks whether you can believe in the impossible without sacrificing every ideal you hold—in order to find a love bigger than you ever imagined.

---

$0.99 Previously $3.99

Find out more at: AMAZON
Close Liaisons

by Anna Zaires

---

232 5-star reviews! In the near future, the Krinar rule the Earth. Shy and innocent, Mia Stalis is a college student in New York City who has led a very normal life. Like most people, she's never had any interactions with the invaders—until one fateful day in the park changes everything. Having caught Korum's eye, she must now contend with a powerful, dangerously seductive Krinar who wants to possess her and will stop at nothing to make her his own.

---

FREE! Previously $0.99

Find out more at: AMAZON
HORROR

Johnny, the Mark of Chaos

by Susan D. Kalior

---

Meet johnny: a seductive, vampiric, magical, time-bending being who wreaks chaos on earth. For over nine hundred years he has answered the conscious and unconscious call for destruction. Meanwhile, the Shen, Jenséa, a naïve embodied angel (who believes herself merely human), is tormented by her compulsion to paint violent scenes, which unbeknownst to her, are premonitions of her future. Bored, johnny invites himself to be her guardian devil…

---

FREE! Previously $4.99

Find out more at: AMAZON
BESTSELLERS

kindleunlimited

Ghosts

by Mark Dawson

---

125 5-star reviews! John Milton is a ghost. He was Number One. The most dangerous assassin in Group Fifteen, the black-ops organisation that solves problems when diplomacy has failed. Now Milton is Her Majesty's most wanted fugitive—an anonymous loner with a deadly set of skills. So when he is arrested following a brawl in a Texas bar, the last person he expected to bail him out was a glamorous operative from the Russian Secret Service.

---

$0.99 Previously $3.99

Find out more at: AMAZON
LITERARY

Gone Whalin'

by Conor Lastowka

---

Cormac McIlhenney is a college student with one minor problem: every other day, he's been waking up on a whaling ship in the nineteenth century. Which really wouldn't be that big of a deal if his roommate back in the present wasn't such a dick. While Cormac attempts to make the most of his newfound world of harpoons, rum, and erotic scrimshaw, his roommate Vance is determined to exploit the situation for maximum profit.

---

FREE! Previously $2.99

Find out more at: AMAZON
CHILDREN'S BOOKS

There's a Froggie on my Doggie

by Billie Webb

---

You are in for a little "common nonsense" when you spend a day with Nat A. Lee. If you enjoy classic children's literature, you will surely enjoy finding the parodies in this Billie Webb classic. Billie Webb alludes to several well-loved children's books and poems in her story about Nat A. Lee and her dogs and her dinner. Children enjoy watching Nat A. Lee jump out of her window, play with her colorful dogs, throw a tantrum and tell a lamp goodnight.

---

FREE! Previously $2.99

Find out more at: AMAZON
NONFICTION

Nancy

by Cathy L. Mason

---

When my mother began her struggle with aphasia and Alzheimer's I looked for resources so I could understand what we were dealing with and learn how best to help her. Information on Alzheimer's is abundant, though one can never read enough personal stories to fully prepare for that journey. Information on aphasia is more difficult to come by, though—I felt very alone as my mother and I took on such a monumental challenge.

---

FREE! Previously $2.99

Find out more at: AMAZON
FANTASY - URBAN/PARANORMAL

Temp

by A.E. Mayer

---

You might imagine the Collision that catapulted magical creatures to Earth would make every moment miraculous. But jobs were just as dull, and life could be just as boring. But everything changes when Jackson Belle Bee Elders (Bee for short) meets a friend who will dramatically alter her holiday weekend and her life. Nevermind that the friend is a wolf working for a despicable djinn who might use him to destroy the planet and everyone in it.

---

FREE! Previously $2.99

Find out more at: AMAZON
MEN'S FICTION

Fatal Dose

by Russell Atkinson

---

X-rays can kill cancer cells and save lives when administered properly. They can also kill people when things go wrong—a fact learned the hard way by retired FBI agent Cliff Knowles. Hired to unravel the cause of some mysterious overdoses, he gets too close to the truth and finds his own life on the line.

---

FREE! Previously $4.95

Find out more at: AMAZON
ACTION/ADVENTURE

Blood of Others

by Rick Mofina

---

The disappearance and murder of a lonely San Francisco insurance clerk puts a relentless crime reporter and legendary homicide cop on separate tracks in their pursuit of a killer. The suspect lures solitary women out of their quiet worlds and into his nightmare as he races the clock and travels the globe searching for the one woman who will forgive the unforgivable.

---

FREE! Previously $4.99

Find out more at: AMAZON
CHRISTIAN/RELIGIOUS FICTION

So Help Me God

by Larry D. Thompson

---

A young girl raped. A fiery rural attorney who became wealthy by representing victims of medical malpractice, defective products and violent accidents. A conniving preacher passionate about his quest for power. A great defense lawyer who so frequently pulls victories out of thin air that his colleagues have dubbed him "The Magician." What happens when they step into a courtroom to try the biggest case of the decade?

---

FREE! Previously $4.99

Find out more at: AMAZON
App: World of Goo

---

581 5-star reviews! Beautiful and surprising, the millions of Goo Balls in the World of Goo are curious to explore—but they don't know they are in a game, or that they are extremely delicious.

---

FREE! Previously $4.99

Find out more at: AMAZON
© 2014 Digital Media Revolutions Corp. All rights reserved.