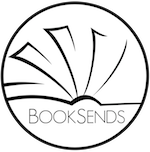 New Daily Bargain & Free Kindle Ebooks
Prices for the following books and apps are valid at the time of posting but can change at any time. Be sure to check product pages for current prices before purchasing.
This page is updated with the most recent deals by 1pm ET each day.
0
Deals for March 29th
FREE BOOK OF THE DAY

Stardust

by Mimi Strong

NY Times Bestselling Author

---

When movie star Dalton Deangelo runs into a book store to evade reporters, he refuses to leave…until he gets a date with the manager, Peaches Monroe.

---

FREE! Previously $0.99

Find out more at: AMAZON
Water Lessons

by Chadwick Wall

---

After surviving Hurricane Katrina, Jim Scoresby throws himself into New England life, while learning to appreciate the New Orleans culture he left behind.

---

FREE! Previously $3.99

Find out more at: AMAZON
LITERARY

kindleunlimited

In the Shadows of the Mosquito Constellation

by Jennifer Ellis

---

In a world torn apart by economic collapse, Natalie and her husband Richard establish an island of relative safety on a communal farm. As the constant grind of survival and the frictions of farm politics expose the rifts in Natalie and Richard's marriage, Natalie finds herself seeking refuge in the company of Richard's twin, Daniel. Now, Natalie, Richard, and Daniel must each map the boundaries of their own loyalties and morality.

---

$0.99 Previously $2.99

Find out more at: AMAZON
HISTORICAL

kindleunlimited

Thieving Forest

by Martha Conway

---

On a humid day in June 1806, seventeen-year-old Susanna Quiner watches from behind a maple tree as a band of Potawatomi Indians kidnaps her four older sisters from their cabin. With both her parents dead and all the other settlers out in their fields, Susanna makes the rash decision to pursue them herself. What follows is a young woman's quest to find her sisters, and the parallel story of her sisters' new lives.

---

$0.99 Previously $4.99

Find out more at: AMAZON
FANTASY - URBAN/PARANORMAL

Wraithsong

by E. J. Squires

---

As her eighteenth birthday approaches, Sonia will learn that she's a Huldra, a dangerous, yet seductive and magical Norse forest maiden who with just one kiss, has the ability to control humans and appropriate parts of their souls. When Anthony transfers to her school, she would never have guessed how life-changing and how dangerous Anthony's secrets are, and how overwhelmingly intense a relationship with him could be.

---

FREE! Previously $2.99

Find out more at: AMAZON
CHILDREN'S BOOKS

Twink & Little Squirrel

by Christina Johnson

---

One clear night, a star named Twink looked down to the forest below and saw a squirrel that had lost his mother. Twink decided to fall to the earth to help Little Squirrel find her, but discovered that he needed help too when the unfamiliar sights and sounds of the forest frightened him. Will Twink overcome his fear? Will Little Squirrel find his mother?

---

FREE! Previously $0.99

Find out more at: AMAZON
SCIENCE FICTION

kindleunlimited

The Toucan Trilogy

by Scott Cramer

---

Dust from a passing comet carries a lethal pathogen that attacks the hormones produced during puberty. Within hours, adults are dead. Thirteen-year-old Abby Leigh must help her brother Jordan and baby sister Toucan survive in the new world where the biggest threat of all is the time bomb that is her adolescence.

---

$0.99 Previously $7.99

Find out more at: AMAZON
MYSTERIES/THRILLERS

kindleunlimited

Shadow Game

by Darryl Sollerh

---

When Jarret, a seasoned assassin, agrees to do one last "hit" in Indonesia, he discovers his hands have gained the power to heal. His carefully planned, secret world is thrown into chaos. Desperate to understand what's happening to him, he seeks out a local mystic, only to soon find himself healing the sick of Jakarta's slums by night, while by day, planning his hit on the very political reform candidate dedicated to helping them.

---

$0.99 Previously $2.99

Find out more at: AMAZON
kindleunlimited

Where the Dead Walk

by John Bowen

---

Kate Bennett, presenter of paranormal investigation cable TV show, 'Where the Dead Walk', seems cursed to lose all those closest to her. After investigating a neglected cliff-top house, Kate is convinced a spirit within holds the answers to a childhood she can't remember and an unimaginable crime. What she can't know is that the house's owner, Sebastian Dahl, is searching for something too, and he intends to get it, whatever the cost.

---

$0.99 Previously $3.99

Find out more at: AMAZON
Cold Lake

by Jeff Carson

---

When a fisherman reels in a severed human head from the depths of Cold Lake, Colorado, Sheriff David Wolf and his deputies quickly realize there are more surprises to be found below. Amid sweeping political changes that have the entire county on edge, Wolf and his deputies come to the disturbing realization there is a dangerous serial killer in their midst—one who will stop at nothing to remain hidden.

---

FREE! Previously $4.99

Find out more at: AMAZON
ROMANCE

The Things I Do for You

by M. Malone

NY Times Bestselling Author

---

---

168 5-star reviews! A beautiful woman is always on Nick's his arm. Except the one he's in love with. Raina doesn't believe in love, so when she's dumped right before her wedding, she's more upset about losing what she really wants from marriage. A baby. Nick's first reaction is to leave her hanging like she left him. But he finally has something Raina needs, so he offers her a deal. He'll give her a baby if she gives him just two little words: I do.

---

$0.99 Previously $3.99

Find out more at: AMAZON
kindleunlimited

Untamed Box Set

by Ciana Stone

---

The men of the Marsh family have spent their lives riding hard, in and out of the saddle. None of them have any plans on settling down. Falling in love just isn't for them. Or so they thought. Maybe Clint, Cam, and Coulton have just never met the right woman to settle down with. The story kicks off with Clint Marsh getting more than he bargained for when he helps a woman out of an overturned semi on a country road in Florida.

---

$0.99 Previously $3.99

Find out more at: AMAZON
Forbidden

by Angela Ford

---

Agent Jessica Resario thought she found closure with the arrest of her parents' killer. She allowed her heart to love again and married Tom. Jess continues to deliver spine-chilling seminars to parents about cyber safety. One seminar introduces her to Tiffany Bennett's parents who are quite concerned for their daughter's safety. Jess leads the team to protect Tiffany and discovers that the past can creep back into your life.

---

FREE! Previously $1.99

Find out more at: AMAZON
EROTIC ROMANCE

Defensive Zone

by Bianca Sommerland

---

Seen as the selfish heiress of The Dartmouth Cobras, Silver Delgado is feeling lost until Landon, the Cobras' new Goalie, slips into her life. Meanwhile, Dean Richter, the general manager and the adviser her father has forced on her, had a different kind of business relationship with Silver. The two Dominant men see past the shallow image she portrayed in Hollywood. It's a gentle attack from both sides that she can't hope to block.

---

$0.99 Previously $4.99

Find out more at: AMAZON
kindleunlimited

The Naphil's Kiss

by Simone Beaudelaire

---

Since ancient times, the semi-angelic beings known as the Nephilim have protected the children of men. These eternal warriors stand between humanity and the Succubae, daughters of Lilith. Until the day one Naphil, Lucien, first encounters the succubus Sarahi. That day a creature of darkness discovers something she never dreamed she would find…love. Will the result be the romance of the ages, or the end of the world?

---

$0.99 Previously $2.99

Find out more at: AMAZON
ACTION/ADVENTURE

Gunner

by Lawrence De Maria

---

When a hired assassin feels betrayed by the people who hired him, he vows to use the blood money to seek revenge. But he has a problem. When on assignment, he uses cutouts and secret accounts, and has no way to find out who ordered the hit. But he knows someone who can. Someone he has trusted with his life in the past. Someone who has a reputation for doing the impossible.

---

FREE! Previously $2.99

Find out more at: AMAZON
HORROR

Thores-Cross

by Karen Perkins

---

Jennet is fifteen and lives in the isolated community of Thores-Cross. Following the sudden loss of both her parents, she is seduced by the local wool merchant, Richard Ramsgill. She becomes pregnant and is shunned not only by Ramsgill, but by the entire village. Lonely and embittered, Jennet's problems escalate, leading to tragic consequences which continue to have an effect through the centuries.

---

FREE! Previously $0.99

Find out more at: AMAZON
TEEN/YA

Wanted

by Tim Arnot

---

The clouds of data that once drove humanity are little more than ash. The few remaining people get by as best they can in their fortified towns, improvising or scavenging through long-derelict ruins. This is the world of the Kingsmen, elite enforcers with the power of life and death, and the Scavs, outlandish scavengers who they say will hunt you down and murder you, just for a trinket. Welcome to 23rd Century Britain.

---

FREE! Previously $3.99

Find out more at: AMAZON
NONFICTION

TenderHeart

by Steven Dowell

---

TenderHeart is an emotionally gripping biographical story of one young man's struggle with abuse, hatred and pain inflicted by all the people who were supposed to love him. The story chronicles more than forty years of heartaches and healing. Learn of the miracles that turned mistakes into messages, hurts into healing, and pain into power!

---

FREE! Previously $4.99

Find out more at: AMAZON
MEN'S FICTION

A Worried Man

by Patrick Dakin

---

Jimmy Barlow looks out the window and sees a man toss an attache case into a dumpster before disappearing down an alley. Jimmy digs the case out of the dumpster and learns later that the case contains six hundred thousand dollars in one hundred dollar bills. To his dismay, Jimmy soon learns the man he saw outside the diner has been found murdered. Not only that, he was tortured. And now somebody is following Jimmy.

---

FREE! Previously $2.99

Find out more at: AMAZON
WOMEN'S FICTION

Cooking Up Love

by Gemma Brocato

---

Jemima George leads a charmed life in New York City as a personal chef to reality T.V.'s latest darling. But all that changes when her Aunt Caro suddenly dies under odd circumstances—bequeathing her a small café in picturesque New England. Jack Kerrigan considered Caro a surrogate mother and hates the idea of selling the cafe. But he loves the idea of beautiful, intriguing Jem staying in town as long as possible. If it means remodeling the cafe, Jack's all in.

---

FREE! Previously $3.99

Find out more at: AMAZON
CHRISTIAN/RELIGIOUS FICTION

Target

by Lisa Phillips

---

Special Agent Liam Conners is the only witness to his neighbor's abduction: the Chloroform Killer has struck again. But when his neighbor, Andrea James, returns from a business trip, they realize the killer's mistake—her sister has been abducted in her place. Now the killer is coming for Andrea, and Liam and his partner are the only ones standing in the way. Can they catch the killer and protect the target?

---

FREE! Previously $0.99

Find out more at: AMAZON
FANTASY - EPIC

Quasar Magig

by Juergen Friemel

---

In this medieval-oriented world, the quasar magic of Ama's guardians, the paladins of light, play an increasingly more important part in Ragnor's life. Gradually, her learns to gain control over this mystic magic. The young man desperately needs this power, because the demonic army under the leadership of Ximon, the god of darkness, is already lurking at the portals of the underworld.

---

FREE! Previously $0.99

Find out more at: AMAZON
BESTSELLERS

City of Bones

by Cassandra Clare

NY Times Bestseller

---

Over 2,100 five-star reviews! When fifteen-year-old Clary Fray heads out to the Pandemonium Club in New York City, she hardly expects to witness a murder—much less a murder committed by three teenagers covered with strange tattoos and brandishing bizarre weapons. Then the body disappears into thin air. This is Clary's first meeting with the Shadowhunters, warriors dedicated to ridding the earth of demons. It's also her first encounter with Jace, a Shadowhunter who looks a little like an angel and acts a lot like a jerk.

---

$2.99 Previously $9.99

Find out more at: AMAZON
App: The Inner World – The Puzzle

---

Combine the various pieces of 100 motives in this challenging puzzler based on Germany's award winning adventure game.

---

FREE! Previously $1.99

Find out more at: AMAZON
© 2015 Digital Media Revolutions Corp. All rights reserved.