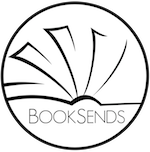 New Daily Bargain & Free Kindle Ebooks
Prices for the following books and apps are valid at the time of posting but can change at any time. Be sure to check product pages for current prices before purchasing.
This page is updated with the most recent deals by 1pm ET each day.
0
FREE BOOK OF THE DAY

The Fervor

by Xandrie Kovak

---

Monsters exist, but Claire never expected to be one of them…until her succubus-positive DNA results land her in supernatural night school…

---

FREE! Previously $3.99
Lucifer Eve and Adam

by Peter Wilkes & Catherine Dickey Wilson

---

When human existence is threatened by Eve and Adam's refusal to mate, The Creator orders her #1 angel-in-training, Lucifer, to solve the problem…

---

FREE! Previously $2.99
Beginnings: Ahe'ey

by Jamie Le Fay

---

Morgan uncovers a world where magic is not just a figment of her wild imagination. Sounds like a dream, but it may turn into a nightmare…

---

FREE! Previously $0.99
Ulysses S Grant

by Hourly History

---

No other war hero can equal the status of Ulysses S. Grant, the Civil War general who rose through the ranks from virtual obscurity to command.

---

FREE! Previously $2.99
FANTASY - URBAN/PARANORMAL

kindleunlimited

Night Secrets

by Shirley Martin

---

Fear and betrayal threaten the kingdom of Avador. Keriam, a princess with supernatural powers, must save her father from assassination. But can she trust Roric, or is he part of the plot? Roric loved once and lost. He wants to put his past behind him and love Princess Keriam, but he fears she is a witch. And witchcraft is forbidden in the kingdom. If found guilty, she will be burned at the stake. Not even her father could save her.

---

$0.99 Previously $2.99
TEEN/YA

kindleunlimited

Diary Girl

by LK Thompson

---

Beware: This is a real high school diary. I will not fall madly in love with a charming prince or my future husband. I won't even get pregnant with that guy in Calculus. Hell, I won't even take Calculus. Diary Girl is my journey through a four year long maze of cut throat friendships, popularity races, diet pills, and mortal enemies—and somehow I find my way out. For me, high school was a new challenge every day. And now, it's all yours.

---

$0.99 Previously $2.99
HORROR

kindleunlimited

Mr. Snuff

by Jon Athan

---

Russell Wheeler, an enforcer-turned-contractor, spirals into a violent tailspin when his daughter is slaughtered for a snuff film. With his limited resources, including his trusty framing hammer and his criminal connections, Russell hunts the people responsible for his daughter's vicious death. He finds himself digging into the pits of hell, delving into a world of unimaginable depravity…

---

$0.99 Previously $2.99
kindleunlimited

Sightings

by Mark Lukens

---

In 1988, Lydia Conner was taken from her cabin near Specter Lake, Minnesota in a blinding flash of light. In 2009, four film school students journeyed to the Specter Lake cabin where the abduction of Lydia Conner took place. They hoped to capture proof of an alien visitation on film; they hoped to re-create events from the abduction; they hoped to use themselves as bait…but they encountered much more than they ever could've imagined.

---

$0.99 Previously $2.99
ACTION/ADVENTURE

kindleunlimited

Prisoner of War

by Philip McCutchan

---

When Lieutenant-Commander Cameron destroyer, Caithness, is hit by a typhoon he is forced to make hard choices. His choice to save a Japanese man washed onto the Caithness by the storm pays off, however, when it uncovers proof of Cameron's suspicions. Somewhere out in the ocean, British prisoners of war are being shipped to the Burmese jungle and sold into slavery. It's only when he finds that slave ship that he realises the consequence of his actions.

---

$0.99 Previously $5.99
HISTORICAL

kindleunlimited

Tree of Gold

by Rosalind Laker

---

In the aftermath of the French Revolution, Lyons is re-establishing its reputation as silk capital of the world. Gabrielle Roche, daughter of the infamous Maison Roche silk house, is constantly at odds with her dominating father regarding her place as a woman in the family business. On the fateful day of Gabrielle's loveless marriage of convenience to Émile Valmont, her path crosses that of Nicolas Devaux, the son of her father's greatest enemy.

---

$0.99 Previously $3.99
The Edge of Revolt

by Uvi Poznansky

---

A mysterious change has come upon the king, which his court scribes note even before he does. In the past he had to explain his actions, such as the affair with Bathsheba, to them. Now, they want to understand the opposite thing: his lack of action. When assault, incest, and murder occur in the king's family, they affect matters of the state. Beset by court intrigue, David is toppled from his throne, and must escape from the son he adores…

---

FREE! Previously $2.99
LITERARY

kindleunlimited

The Dream-Hunters of Corsica

by Dorothy Carrington

---

Corsica: home to the mazzeri, dream-hunters who can foresee death. At night they go hunting—or dream they do—and kill an animal in the face of which they recognise the face of a living person. Once pinpointed by the dream-hunter, that person will not have long to live. Unlike the mazzeri, the signadori are guardians of life, practising folk medicine, securing release from the curse of the 'Evil Eye' and casting spells infused with light and hope.

---

$0.99 Previously $3.99
NONFICTION

My Childhood

by Maxim Gorky

---

Born into abject poverty, Gorky was sent to live with his grandparents at five years old. While his grandmother was a kind woman who had an endless store of tales to tell the young boy, his grandfather, a dictatorial tyrant, used to beat him to a state of unconsciousness. Thus for the next seven years Gorky's life was filled with suffering, cruelty and barbarity, with the only solace being his grandmother's stories…

---

$0.99 Previously $3.99
kindleunlimited

London Call-Out

by Alex Rudd

---

A man who has injured himself trying out his girlfriend's waxing treatment. A mental health patient threatening to fly out of the window. A hypochondriac calling in with stomach pains that don't exist. A mother with a heart condition—who might not live to see her child grow-up. Alex Rudd always wanted to be a doctor. And he always wanted to work nights in London. But it's a job that might drive him crazy—if he doesn't die of exhaustion first.

---

$0.99 Previously $2.99
WOMEN'S FICTION

kindleunlimited

Lorraine's Journey Down Under

by Bert Murray & Phyllis Fahrie

---

She had given him her heart. He walked out on her. Lorraine Marshall, age 40, shaken by the loss of her boyfriend to another woman, journeys to the land Down Under to overcome her great sense of emptiness and despair. To her surprise her vacation in Australia transforms her life in unexpected ways. Filled with adventure, suspense, the art world, and romance this is a moving story you won't soon forget.

---

$0.99 Previously $5.99
MYSTERIES/THRILLERS

kindleunlimited

Talba Wallis Mysteries

by Julie Smith

---

Talba Wallis has got the beauty, the brains, the computer savvy, the poetic soul, the youth, the right demographic, and the sass. Eddie Valentino's got the detective agency. Also a short fuse and yes, wisdom. Not only do they make it work, they've got chemistry—and they're turning it up to battle the sinister past of smalltown Louisiana, the killer of a Gatsby girl (minus the glamour), and the dirty local politics of the good ole' Big Easy.

---

$0.99 Previously $3.99
kindleunlimited

Pay the Ghost

by Tim Lebbon

---

A girl goes missing…the father gives up hope…but the mother never stops searching. Now, a year later and close to Halloween, they have a chance to rescue their child. But to do so they must face something terrible. Something is reaching out to them from another world…Haunted by eerie visions and terrifying messages they can't explain, they must reach back. It's time to Pay the Ghost.

---

$0.99 Previously $2.99
kindleunlimited

Crowner and Justice

by Barrie Roberts

---

Chris Tyroll is a busy litigation lawyer in the West Midlands. He'd like to have long lunches, play golf and holiday in the Seychelles, but he puts up with early starts, no lunches and late nights. One morning three clients come to him with totally different problems. Tyroll investigates these cases with the aid of his sharp and beautiful girlfriend Sheila McKenna as they weave their way through clues and deal with their own relationship issues.

---

$0.99 Previously $3.99
kindleunlimited

The Twelve Apostles

by William J Coughlin

---

How far would you go to get the ultimate prize? Anyone who is anyone in the lofty world of corporate law knows that the vacant senior partner's chair at the illustrious Manhattan firm of Nelson & Clark is the most fiercely coveted prize in the profession. Beautiful Christina Giles wants the vacant Apostle's chair, but first she must outwit a ruthless, Eurasian tycoon with a maniacal desire to possess her.

---

$0.99 Previously $3.99
Mystery Box Set

by VN Sharma

---

True Crime—Private Investigator Sean Hayes and his partner Ashley Reid are hired to find the fate of a girl who went missing 15 years back. And, before they could've made a move, the NYPD reaches out to Sean to investigate a murder case. Loose Ends—When Agent Kiara Davenport and Agent Jake Carter were assigned new partners, they had hoped the cases would also be new. But, a serial killer is back in town, and Jake has to follow his trail…

---

FREE! Previously $2.99
The Cypress Trap

by JC Gatlin

---

For Owen and Rayanne Meeks, what was meant to be a weekend trip to repair their marriage turns into a deadly race for their lives. He took something that didn't belong to them. Now, the owner wants it back…by any means necessary. With time running out, it's up to Rayanne to protect the man she only thought she knew. But what happens when she finds what he stole, and can't bring herself to return it either?

---

FREE! Previously $2.99
Mark of the Beast

by Steve Wells

---

An anthology of horror shorts with beasts of many forms. MARK OF THE BEAST—Jessie and her mother hit a deer on a deserted highway…but the two soon have bigger problems. BIGFOOT CREEK—Cindy and the crew of a low budget cryptozoology show encounter a beast that goes on a rampage, hunting them down one by one. A RAINY DAY IN HELL—After she is violated by a group of hayseeds in the Louisiana backwoods, Robin solicits the services of a voodoo witch…

---

FREE! Previously $2.99
Shattered Triangle

by William P. Messenger

---

Giuseppe Lozano, candidate for U.S. Senate, returns home one night to find his wife and three children mysteriously murdered. Giovanni Lozano, a Catholic priest, is forced to look beyond the violence to find the presence of God. Tom Moran, a detective with the Los Angeles Police Department, is charged with finding the murderer and building a case for justice. Three lives. Three friends. Will the bonds of friendship survive?

---

FREE! Previously $2.99
ROMANCE

Alex

by Sawyer Bennett

USA Today Bestselling Author

---

406 5-star reviews! Hockey star Alexander Crossman has a reputation as a cold-hearted player on and off the rink. Now he has a choice: fix his public image or ride the bench. As a social worker, Sutton Price is accustomed to difficult people—like Alex, who's been assigned to help her create a drug-abuse awareness program for at-risk youth. What she doesn't expect is the arrogant smirk from his perfect lips to stir her most heated fantasies.

---

$0.99 Previously $3.99
Tall, Dark & Deadly

by Kharma Kelley

---

Chloe Hunter can't seem to stay out of trouble. Incarcerated by The Bureau after running amok for a century with a gang of vampires, grifting and terrorizing humanity, she's ready to make up for her dark past. Luckily, when The Bureau would rather see her at the end of a wooden stake, in comes her new straight-laced boss, Ethan Raines who's got other plans for the enthralling ex-con.

---

$0.99 Previously $2.99
Once Upon A Kiss

by Multiple Authors

---

10 fantastic historical romances from USA Today and Amazon Bestselling authors. Stories from Roman times to the Old West all in one box set. Something for every taste all in one place. This set includes Presenting Lady Gus, Never Tempt a Rogue, Love and Lies, Vain, A Knight to Remember, Sweet Taste of Love, The, Prince's Passion, Angel's Assassin, Landry's Back in Town, and Heiress Bride.

---

$0.99 Previously $7.99
kindleunlimited

Mars

by Becca Fanning

---

Mars Donner is tall, dangerous and brutally loyal. His golden eyes melt hearts and make men get out of his way. He's done his fair share of dirt, and even put a few people in the dirt, but he has lines he won't cross. As long as he has his MC, his cut and his hog, he can get through anything. Then he meets his Fated Mate, and he knows there is no line he wouldn't cross for her.

---

$0.99 Previously $3.99
Devil's Advocate

by Carla Coxwell

---

When Kristie comes home from college, the last thing she expects is her world to be turned upside down by the appearance of her new step-father's nephew, Gray. Gray is rash, impulsive and breaks the law. He is the head of a biker gang in town called the Devil's Advocates. Kristie's mom asks if she can befriend Gray in hopes of getting him on the straight and narrow. The plan backfires, however, as Kristie finds herself falling for Gray.

---

FREE! Previously $2.99
EROTIC ROMANCE

My Personal Bad Boy

by Bethany James

---

I spent New Year's babysitting when I wanted to be anywhere else. I want a tattoo or maybe a piercing. I want to kiss a girl and have a one-night stand, not necessarily in that order. I'm not a virgin but I may as well be. I want to experiment and gain experience. I want to be so confident with myself and my sexuality that when I walk into a room head's turn. Most of all, I want to live. Reply to this message if you think you have what it takes.

---

FREE! Previously $0.99
FANTASY - EPIC

King of Ages

by Multiple Authors

---

One recurring aspect of Arthurian literature is the notion that he will one day return as a messiah to save his people. Another hallmark of the King Arthur legend is that Merlin—wizard, prophet, and Arthur's most trusted advisor—lives backwards through time. What if Merlin was actually advising multiple reincarnations of King Arthur during various points, and places, in time and history? And what if this all began at the end of time?

---

FREE! Previously $2.99
SCIENCE FICTION

The Brink

by Martyn J. Pass

---

After a year in darkness, Alan Harding emerges from the underground facility at Fort Longsteel into a world crippled by its dependency on solar energy and facing extinction. Humanity had barely survived The Panic 70 years earlier and now the slow death brought on by the collapse of society seems unavoidable, especially as it seems the worst is still to come.

---

FREE! Previously $3.50
CHILDREN'S BOOKS

Cora Flash and the Diamond of Madagascar

by Tommy Davey

---

Cora Flash is ecstatic when she finally convinces her mom to let her take a train ride by herself to visit a relative in the mountains. Once on board, Cora meets a cast of intriguing characters, and stumbles upon her very own mystery: A valuable diamond has gone missing, and only one of her fellow travellers could have stolen it. It's up to our novice detective to solve the crime before the train reaches its destination—or the thief reaches Cora.

---

FREE! Previously $1.99
MEN'S FICTION

Web War One

by Jeffry Weiss

---

A wealthy industrialist in China, Lee Han, has turned on hidden "logic bombs", which have broken all internet connections between and among the public and private sectors in the U.S. With the help of an imprisoned computer hacker, a rogue CIA agent, and Lee Han's mistress, Paul Decker slices a path through Han's organization. But can he get to the saboteur in time to stop the invasion?

---

FREE! Previously $2.99
CHRISTIAN/RELIGIOUS FICTION

Red Rose Bouquet

by Jennifer Rodewald

---

Cheryl Thompson learned over a decade ago to guard her shattered heart with a veil of cold indifference. Life since that day has been an endless cycle of detachment and loneliness, followed by superficial relationships. Break up, rinse, and repeat. Until something in her snaps. This life…she can't do it anymore. She returns to her childhood home in the Colorado Rockies to help her nana, only to discover a man capable of thawing her iced-over emotions…

---

FREE! Previously $4.99
BESTSELLERS

Family Tree

by Susan Wiggs

New York Times Bestselling Author

---

210 5-star reviews! Annie Harlow knows how lucky she is. The producer of a popular television cooking show, she loves her handsome husband and the beautiful Los Angeles home they share. And now, she's pregnant with their first child. But in an instant, her life is shattered. And when Annie awakes from a yearlong coma, she discovers that time isn't the only thing she's lost.

---

$1.99 Previously $9.99
App: One Clue Crossword

---

A new kind of crossword puzzle. Instead of a list of written clues, each puzzle includes a single picture. Inspect the picture to reveal the hidden words!

---

FREE!
© 2017 Digital Media Revolutions Corp. All rights reserved.