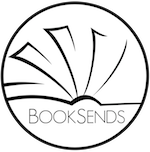 New Daily Bargain & Free Kindle Ebooks
Prices for the following books and apps are valid at the time of posting but can change at any time. Be sure to check product pages for current prices before purchasing.
This page is updated with the most recent deals by 1pm ET each day.
0
FREE BOOK OF THE DAY

Queen Elizabeth I

by Hourly History

---

A shrewd politician, Elizabeth manipulated Kings to transform what had been a small, impoverished nation into one of the greatest powers in the world.

---

FREE! Previously $2.99
FANTASY - URBAN/PARANORMAL

kindleunlimited

Demon Moon

by Brad Magnarella

---

Everson Croft here, professor of mythology and behind-the-scenes wizard. Show me an amateur conjurer, and I'll stop him before he gets himself killed. That's the idea, anyway. But New York City isn't what it used to be, and I don't mean the recent crash. Amateur casters are calling up creatures they shouldn't be able to. And there's been a murder at the city's most hallowed cathedral, a message in blood on the victim's back.

---

$0.99 Previously $2.99
SCIENCE FICTION

kindleunlimited

Foundra: The Rift War

by Emmanuel M Arriaga

---

Neven Kenk is a brilliant engineer, the twenty-nine-year-old human having accomplished more in his short life than any of his peers at the illustrious Ministry of Science. When a high-profile combat team known as the Founder's Elite lose their Chief Engineer, their immortal leader comes searching for a replacement at the MinSci. Introduced by one of the Founders of the Huzien Empire, Neven finds himself unable to turn down their offer…

---

$0.99 Previously $3.99
ACTION/ADVENTURE

kindleunlimited

Boats Against the Current

by Thomas Laird

---

Drafted at the age of 19, Jason—known to those close to him as J. R—returned from the Vietnam War a changed man. After dedicating his life to the service of both his family and the Chicago Police Department, J. R is tested time and time again. He must fight to retain his dignity and honour as he comes up against the pervasive corruption of the police department, the loss of a partner and the exasperation of an unsolved string of murders.

---

$0.99 Previously $3.99
kindleunlimited

Before and After

by Laura Lockington

---

The Amble family are bored by their humdrum lives. So when they see an advert in the paper from Flora Tate promising to bring some magic and miracles to ordinary lives they ask for her help. And when she steps through the door she seems to be a breath of fresh air—a modern day Mary Poppins, never aging but remaining youthful, attractive and alluring. But is she really all that she seems? What secrets are lurking behind her warm facade?

---

$0.99 Previously $2.99
HISTORICAL

kindleunlimited

Royal Intrigues

by Marjorie Bowen

---

France, 1759. As the commoners plot to overthrow the aristocracy, Eugénie embarks on a dangerous and forbidden relationship with one of France's most cruel nobles, defying bother her father and her ruthless sister, Pélagie. Swept up by jealousy, lust and passion, they are all blind to the darkness that is creeping over them—the shaow of the guillotine. These three stories of the French aristocracy by Marjorie Bowen are collected here for the first time.

---

$2.99 Previously $7.99
kindleunlimited

A Woman Alone

by Pamela Oldfield

---

Porthleven, Cornwall. Summer, 1882. Rose Vivian's life is sent into chaos at the death of her overbearing father. As Headmaster at a select school for young girls, his tough and hardened ways were also imposed on Vivian. When her father leaves Tye Rock House to Vivian, she is made acting Headmistress of the school. Vivian finds this new-found freedom both frightening and intoxicating…

---

$0.99 Previously $3.99
NONFICTION

kindleunlimited

Five Days in Hell

by Jack Smyth

---

Jack Smyth, a war correspondent from Reuters, thinks he is headed to the Parachute Training School at Ringway. Instead, he finds himself dropping with the Airborne Division outside Arnhem. Once in Holland, Smyth finds himself part of fast-moving events, following the movements of the paratroopers with whom he dropped as they strive to take and hold the northern end of the bridge of Arnhem itself.

---

$0.99 Previously $3.99
kindleunlimited

Less Than Glory

by Norman Gelb

---

Had the American Revolution not occurred, the United States, for better or for worse, would have most likely been a bigger, richer and more peaceful nation than it is today. But just as independent. Endlessly provocative, Less Than Glory draws conclusions about America's explosive genesis as a nation two centuries ago. But there is much more than controversy in these pages…

---

$0.99 Previously $3.99
CHILDREN'S BOOKS

Kiira the Dragon

by Katie Perttunen

---

Kiira is a dragon who cannot breathe fire, no matter how hard she tries! She learns something special about herself. Kiira learns that not all dragons have to breathe fire, and that some special dragons are meant for something more!

---

FREE! Previously $4.99
MYSTERIES/THRILLERS

The Dirty Book Murder

by Thomas Shawver

---

Attorney-turned-bookman Michael Bevan must find out who wanted a rare first edition so badly they would kill for it—and frame Michael. Desperate to stay out of police custody, Michael follows the murderer's trail into the wealthiest echelons of the city, where power and influence meet corruption—and mystery and eroticism are perverted by pure evil. Unfortunately for Michael, one dead book dealer is only the opening chapter in a terrifying tale…

---

$0.99 Previously $3.99
Ghost

by David Archer

USA Today Bestselling Author

---

183 5-star reviews! Sam Prichard doesn't usually see ghosts, despite his mother-in-law and her hallucinatory friend, Beauregard. However, when a man is murdered right in front of him, Sam doesn't forget a face, and when he sees that face again, and the life, in an extremely embarrassing situation, he can't help but wonder what's going on…

---

$0.99 Previously $2.99
kindleunlimited

No Shoes, No Shirt, No Spells

by Rose Pressey

---

Elly Blair welcomes the chance to escape her ex-fiance and job from hell when Grandma Imelda, ready to retire to sunny Florida, calls for her to take over her little southern cafe. Elly has no idea her grandmother has baked up magic for the unsuspecting townsfolk for thirty years-and now Grandma Imelda insists that Elly use her own hitherto unsuspected magical powers to carry on the family tradition.

---

$0.99 Previously $2.99
kindleunlimited

Face Value

by Roger Ormerod

---

With three days left until he retires, Detective Inspector Richard Patton doesn't want any more big cases. Amelia Trowbridge reports her husband missing, and his car is soon discovered. A burned out car in a ravine should be the perfect way to while away his last days in the force. After all, there isn't even any proof of a crime. But strange things soon begin to turn up…

---

$0.99 Previously $3.99
kindleunlimited

Death on a Sunday Morning

by J F Straker

---

A bank in a country town is robbed in the dead of night, and a couple left mercilessly locked inside the vault. In a small village, a car explodes. The two passengers are killed, as well as an innocent passerby. In another village, a woman is kidnapped and found splayed on a bed in a tiny attic, strangled to death. With three cases on their hands, each the more puzzling than the next, the police begin to realise that these deaths are intrinsically linked.

---

$0.99 Previously $3.99
Money Can't Lie

by Anna Schlegel

---

He was not worth a straw to Intelligence; he was a mere sleeper, just a small coin. One day he felt that, behind his back, there was someone else; a big shot of such high value that they could not afford to lose him. Who could that be—a recent defector? He had no idea. He could only sense a trace of him, barely there; just a nip. They were seeking to ward off the trail, and not just by drawing it aside. Now it appeared to lead straight to him…

---

FREE! Previously $2.99
ROMANCE

Wolf's Heart

by Anne Marsh

New York Times Bestselling Author

---

To keep the peace between two rival wolf packs, Jace Jones agrees to become the alpha of The Breed pack and motorcycle club. There's just one catch: he needs to mate the former alpha's daughter. His new mate is sweet and sexy as sin, but she's been brutalized by the pack and the last thing she needs is one more wolf in her life. But before he can take his place as leader, he'll have to teach his woman her place…in the club, in his arms, and in his heart.

---

$0.99 Previously $3.49
kindleunlimited

Just the Way You Are

by Holly Kinsella

---

Gemma Miller is a young literary agent. She is happy in her job and is on the cusp of securing her first book deal. But Gemma wants to come home to more than just the company of a good book. Her experiences of Speed Dating and Internet Dating leave her even more desperate and lonely. She concludes that a good man is hard to find and is tempted to go back to her ex, Daniel. Yet, just when she gives up hope, she encounters the best-selling author Thomas Silver…

---

$0.99 Previously $3.99
kindleunlimited

Trust

by Alice May Ball

---

When Mrs. Harper finds herself unmarried, unexpected freedom makes her yearn. Her needs and wants rage harder than they ever did before, and a hunger for adventure burns deep down. Mrs Harper's journey starts, one still and sultry morning, when her poolboy's bold suggestion makes her blush. Another friend comes calling and he breaks down the walls of both the poolboy and the pouting Mrs H.

---

$0.99 Previously $2.99
Breaking Emily's Rules

by Heatherly Bell

---

Play-by-the-rules good girl Emily Parker is finally flying free. Literally. After a broken engagement, she's about to live out her wildest dream: getting her pilot's license. With former Air Force pilot Stone Mcallister teaching her, though, it's not just the altitude making her dizzy…When Emily expresses interest in some no-strings fun, Stone can't resist, but a single kiss proves that a fling won't be enough.

---

$0.99 Previously $4.49
kindleunlimited

Celestial Mates

by C.J. Scarlett

---

Complete box set of Celestial Mates, a collection of 5 titles that have all the romance, action, and drama to leave you hooked. As you read Celestial Mates, you'll travel to exotic planets with hot alien men and experience the touching stories of 5 brides and their quest to be with the ones they love. Includes Ambassador's Bride, Fire Princess Returns, Clone's Bride, Imperial Bride, and Warrior's Bride.

---

$0.99 Previously $2.99
Queen's Heart

by Regina Wolfe

---

As if Yseult's life weren't complicated enough…The mysterious harper with the sculpted body of a god who she heals of a poisoned wound is actually a nephew of King Mark of Cornwall. He's the renowned knight, Tristan, and he harbors a dark and deadly secret. When Yseult's father gives her to the aging King Mark in a marriage of convenience, a love spell meant to ease her heart goes awry, bonding her and Tristan instead…

---

FREE! Previously $2.99
Tiger Lily

by Amélie S. Duncan

---

When Lily's boss gives her a challenging proposal, she jumps at the opportunity to do the impossible: persuade one sexy and brooding business mogul to sign with their publishing company. Jonas doesn't return phone calls. Forget about securing a meeting. But when a pretty publishing assistant with a true love of intellect and literature approaches him, Jonas doesn't seem quite so resistant...Is the smart, mouthwatering billionaire just too out of Lily's league?

---

FREE! Previously $0.99
FANTASY - EPIC

Incarnation

by Jason Tesar

---

122 5-star reviews! Weary from unceasing conflict, Sariel—legendary warrior of the Eternal Realm—crosses into the Temporal in search of the only one who can bring him peace. But he is not the first; others have already begun their inhabitation. As the dominance of their kingdom spreads, threatening to engulf all of humanity, Sariel finds himself standing between his own kind and the one he loves.

---

FREE! Previously $2.99
TEEN/YA

Yesterday's Thief

by Al Macy

---

246 5-star reviews! It's the year 2020, and Eric Beckman is a mind-reading detective. The case of his life lands in his lap when a beautiful woman materializes during a televised baseball game. She floats in midair, then drops to the ground, comatose. Beckman is at her bedside when she wakes up. From the moment she opens her eyes, she has him under her spell. He vows to figure out where—or when—she came from, even if it kills him.

---

FREE! Previously $3.99
HORROR

Reign of the Dead

by Len Barnhart

---

A strange virus causes the recently dead to rise with an insatiable desire to eat the living. The epidemic is worldwide and quickly rises to catastrophic proportions. The survivors at a rescue center must work together to find a way to make it through the waking nightmare, but time is running out and there's more to worry about than the reanimated corpses filling the streets and parking lots of our cities…

---

FREE! Previously $2.99
LITERARY

An Important Day

by John J. Siefring

---

James Delaney has just been informed he has a progressive neurological disease. He is deeply concerned about the impact on his family, especially his six year old grandson, Charles. Telling no one of the disturbing news, he heads off on a solo camping trip, hoping to face this dilemma with courage and reason. In the process, he reviews his life and relationships. He has some agonizing decisions to make.

---

FREE! Previously $3.99
MEN'S FICTION

Henchmen

by Eric Lahti

---

Join a small organization of lovable bad guys: a super villain and her henchmen. They're done pulling small jobs. Now they're aiming for the top—because why bother robbing jewelry stores when you can topple governments? Yakuza gang fights. Incursions into high-security, top-secret government buildings. It's all in a day's work for Steven…one of the world's most dedicated and dangerous…HENCHMEN.

---

FREE! Previously $2.99
WOMEN'S FICTION

Four Ladies Only

by Alretha Thomas

---

Sheridan, Dimples, Victoria, and Danielle. Their friendship began two decades ago in middle school. However, in high school, a horrific event took place that destroyed their relationship and belief and trust in one another. Twenty years later, the death of their mutual friend, Sabrina Brown, motivates them to try to reconcile. However, in the process, they are forced to tackle the secrets, lies, deceit, and hypocrisy that underpin each of their lives.

---

FREE! Previously $2.99
CHRISTIAN/RELIGIOUS FICTION

The Moses Conspiracy

by Susan J. Reinhardt

---

Caught between strained family relationships and a faceless enemy, a couple rely on God for wisdom and protection. Little do they know that He's working on their behalf each step of the way. The scabs of a past tragedy get ripped open, and the truth of their second child's death is revealed. While they may expose the culprits, will they survive the heartache it brings?

---

FREE! Previously $2.99
BESTSELLERS

The Casquette Girls

by Alys Arden

---

191 5-star reviews! After the storm of the century rips apart New Orleans, sixteen-year-old Adele Le Moyne and her father are among the first to return. Adele wants nothing more than to resume her normal life, but with the silent city resembling a war zone, a parish-wide curfew, and mysterious new faces lurking in the abandoned French Quarter, normal needs a new definition.

---

$0.99 Previously $3.49
App: Call of Duty®: Heroes

---

Experience the excitement of Call of Duty® like never before. Command an army of legendary heroes, elite soldiers, and devastating drones straight from the Call of Duty franchise in this 3D combat strategy game.

---

FREE!
© 2017 Digital Media Revolutions Corp. All rights reserved.