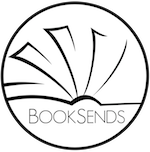 New Daily Bargain & Free Kindle Ebooks
Prices for the following books and apps are valid at the time of posting but can change at any time. Be sure to check product pages for current prices before purchasing.
This page is updated with the most recent deals by 1pm ET each day.
0
Deals for May 23rd
FREE BOOK OF THE DAY

Shades of Pearl

by Arianne Richmonde

---

287 5-star reviews! When Pearl and Alexandre begin an affair, secrets, jealous family members and other external forces threaten to pull them apart.

---

FREE! Previously $3.99

Find out more at: AMAZON
Teaching The Boss

by Mallory Crowe

---

When April finds documents that could ruin her boss, she realizes they must work together to save the empire they've both worked to build.

---

FREE! Previously $2.99

Find out more at: AMAZON
CHILDREN'S BOOKS

kindleunlimited

Dot, Dot, Dot

by Michal Peleg

---

In this whimsical, imaginative adventure, introduce your child to grammar in a fun way, while teaching about the joy of teamwork and togetherness. This story is about making a difference together, working for the greater good and not for individual glory. With our friends the ellipses, discover that even though being one of three can be hard, it's worth it in the end to be part of something bigger—and to gain a friendship that lasts forever.

---

$0.99 Previously $5.99

Find out more at: AMAZON
SCIENCE FICTION

Qualify

by Vera Nazarian

---

The year is 2047. An extinction-level asteroid is hurtling toward Earth, and the descendants of ancient Atlantis have returned from the stars in their silver ships to offer humanity help. But there's a catch. They can only take a tiny percent of the Earth's population back to the colony planet Atlantis. And in order to be chosen, you must be a teen, you must be bright, talented, and athletic, and you must Qualify.

---

$0.99 Previously $4.99

Find out more at: AMAZON
FANTASY - URBAN/PARANORMAL

kindleunlimited

Keeper Chronicles: Awakening

by Katherine Wynter

---

When Rebekah's father, the lighthouse keeper, turns up dead, her ex-boyfriend Gabe McDaniel shows up to investigate—as does a dark secret. His suspicions are soon confirmed: Rebekah's father was murdered by a demon in disguise. As Rebekah struggles to manage her coastal inn with the help of a new houseguest she's fallen for, she becomes more and more aware of the hidden, supernatural conflict around her.

---

$0.99 Previously $2.99

Find out more at: AMAZON
Angel Fire

by Valmore Daniels

---

Whenever my life is in danger, something inside me summons elemental fire to protect me. One night, I was attacked in my home. The fire…it raged out of control. I survived the inferno, but my house burned to the ground—with my parents inside. After ten years in prison for manslaughter, I'm out on parole, and all I want is to return to my home town and rebuild my life; but the man who attacked me is back to finish the job he started.

---

FREE! Previously $2.99

Find out more at: AMAZON
FANTASY - EPIC

Waiting Game

by J.L. Ficks & J.E. Dugue

---

It has been many long years since Shade left the black forests of his people, the Dark Elves, where he was trained among the ranks of the Unseen. He has grown rich and powerful in the world of men, feeding off mankind's compulsion for spilling its own blood. His name has become like a cold wind slipping in through the night, but even he tires of his own legend and yearns for a challenge…

---

FREE! Previously $2.99

Find out more at: AMAZON
ACTION/ADVENTURE

kindleunlimited

Imperfect Strangers

by David Staniforth

---

How well do you know the people you see every day? Sally hardly knows Keith. They're practically strangers until the day she smiles at him. Would you smile so readily if you risked losing your friends? Would you smile so readily if you risked losing your life? Unfortunately, you can't begin to know a person until you let them in.

---

$0.99 Previously $3.99

Find out more at: AMAZON
LITERARY

Thores-Cross

by Karen Perkins

---

102 5-star reviews! Thores-Cross follows the stories of Emma, a modern-day writer, and Jennet, an 18th century witch. Thores-Cross explores 18th century life in a picturesque but isolated village in the North Yorkshire Moors. But when a vulnerable young girl is ostracised within her community and accused of witchcraft, the descendants of her neighbours will suffer for centuries to come. Can Emma stop Jennet's curse in time?

---

FREE! Previously $0.99

Find out more at: AMAZON
TEEN/YA

kindleunlimited

Don't Forget to Breathe

by Cathrina Constantine

---

After a year of battling personal demons, Leo's dreams are getting worse—she's starting to remember. More bodies are discovered and they seem to be oddly linked to her mom's unsolved homicide. When Leo allows her friend, Henry to drag her into the haunted Lucien Mansion, misty ghosts appear, ghosts that just might lead to her mother's murderer. Will Leo let her memories threaten her into a relapse or, will she fight to find her mother's killer?

---

$0.99 Previously $2.99

Find out more at: AMAZON
HISTORICAL

kindleunlimited

All My Love, Detrick

by Roberta Kagan

---

412 5-star reviews! Detrick, a German boy, was born with every quality that the Nazi's considered superior. But on his 7th birthday, an unexpected event changed the course of his destiny forever. As the Nazis rose to power, Detrick was swept into a life filled with secrets, enemies, betrayals, alliances and danger at every turn. However, in spite of the horrors and the terror surrounding him, Detrick would discover the gift of everlasting love.

---

$0.99 Previously $3.99

Find out more at: AMAZON
NONFICTION

The Lullaby Illusion

by Susan Joyce

---

After many miscarriages and the loss of a child in childbirth, Susan seeks solace by creating art and recording her vivid dreams. Through difficult life changes—Cyprus's bloody coup and war in 1974, a rescue from a sinking ship in the Indian Ocean, learning of her husband's secret life, and surviving his deadly assault in Belgium, she discovers her "ticking clock" is not the child she fails to produce, but rather her creative potential.

---

$0.99 Previously $3.99

Find out more at: AMAZON
WOMEN'S FICTION

Game For Love

by J.A. Pierre

---

Journalist Savani Shepfield is not into athletes, especially the self-involved Hoop Stars. When she's assigned to write an article on two-time MVP Nolan Reynolds, she wants to get the job done and keep it moving. NBA star Nolan Reynolds is used to women wanting him. The tables turn when he meets Savani. Not into the spotlight, off the basketball court Nolan's known for being somewhat reclusive. But Savani might be the woman who opens his heart.

---

FREE! Previously $0.99

Find out more at: AMAZON
MYSTERIES/THRILLERS

kindleunlimited

South of Good

by Randall Reneau

---

Forced out of the DEA after twenty years, Hardin Steel has managed to get himself elected Sheriff of Cameron County, Texas. Twice divorced, with a bit of a drinking problem, he's now dating Rory Roughton, a fiery sixth-generation Texan who's as rich as she is beautiful. But then his best friend is nearly shot down flying in a load of pot, Rory is kidnapped by a Russian mercenary, and the Cuban Mafia decides they'd like the former DEA agent—dead.

---

$0.99 Previously $2.99

Find out more at: AMAZON
kindleunlimited

Kendall

by John Holt

---

Tom Kendall had been with the 32nd Precinct, NYPD for just under ten years. But now he wanted to start his own Private Detective Agency. He would handle only the big time cases, the expensive ones. He would be able to take his pick, the ones that he wanted, where the stakes were high and so were the rewards. He knew exactly the kind of case that he wanted. Anything else would not do, and it would just be turned down flat.

---

$0.99 Previously $3.99

Find out more at: AMAZON
Rings On Her Fingers

by ReGina Welling

---

Julie Hayward was not a believer in the paranormal. Newly engaged with a photography career just starting to take off, her life is almost comfortable. The only thing she lacks is enough money to repair the family home. But after her best friend, Gustavia, drags her to a visit with a psychic, a ghostly encounter provides a cryptic clue to the location of the lost family fortune and a warning that her fiancé is not what he seems.

---

FREE! Previously $2.99

Find out more at: AMAZON
ROMANCE

Mythean Arcana

by Linsey Hall

---

In celebration of the release of Fate Undone, Book 5 of the Mythean Arcana series, the first four volumes are available for a limited time for only $0.99! Like hot paranormal romance? Dive into the Mythean Arcana, a world where all myths are true. Immortal warriors, witches, gods, and reincarnates all fight for love--and sometimes their lives--in this adventurous series set in Scotland. Includes Braving Fate, Soulceress , Rogue Soul , and Stolen Fate.

---

$0.99 Previously $9.99

Find out more at: AMAZON
Love, Laughter, and Steamy Ever Afters

by Multiple Authors

New York Times Bestselling Authors

---

Ten novels by ten New York Times bestselling authors. From the hot big city heroes that make us melt, to the sassy small town heroines that make us smile, this limited edition collection has something for everyone. Ten sexy and sweet full-length novels—a wide mix of fun, heart-tugging, addictively romantic love stories—each handpicked by an all-star gathering of ten of today's most popular contemporary romance authors.

---

$0.99 Previously $9.99

Find out more at: AMAZON
Deviant

by Callie Hart

---

449 5-star reviews! Sloane—I'm not proud of the things I've done. The things I've had to do. The things I've given away. But I'd give it all over again to find her. Even if i die trying, I have to find Alexis. Zeth—She wants me to help her, but I won't. She wants me to save her sister, but I can't. She wants me to be her hero, but I'm not a good man. I am her damnation.

---

FREE! Previously $0.99

Find out more at: AMAZON
EROTIC ROMANCE

kindleunlimited

Badass

by Linda Barlow & Alana Albertson

---

117 5-star reviews! I should've known better. I should be studying harbor seals' native habits, not conducting my own research into mating rituals of the Navy variety. He's a jackass. A bad boy. An arrogant, womanizing, patronizing, Harley-riding jerk. A one-night stand. One night of the most incredible sex I've ever had. Shane is trained to kill with his bare hands in 300 different ways—and he knows 300 ways to please me, too.

---

$0.99 Previously $3.99

Find out more at: AMAZON
HORROR

The Rise of Peter Troy

by Joseph DiBartolo

---

Life has always been an uphill battle for Peter Troy. His obsession for zombie films was the only thing that kept him company when times got tough. After losing his job as a butcher at the local market and getting dumped by his girlfriend, all in the same day, Peter tried to close himself off from the world. His efforts were thwarted when his obsession actually became a reality.

---

FREE! Previously $0.99

Find out more at: AMAZON
MEN'S FICTION

Ghosts of Babylon

by R.A. Mathis

---

Stuart Knight volunteers to serve in Iraq as a translator, but his real objective is to get his hands on Babylon's ancient treasures. Once on the ground, he meets Captain Allen, a battalion intelligence officer determined to catch Al-Khayal, the insurgent who blew off his leg and annihilated his entire crew. Entangled in the grisly web of Allen's private war, Knight's quest for redemption turns into a struggle against deadly enemies on both sides.

---

FREE! Previously $2.99

Find out more at: AMAZON
CHRISTIAN/RELIGIOUS FICTION

The Memory

by Barbara Kaylor

---

Seven years ago, Elliot Starling fired Geneva Passion, a young sales rep in his company, accusing her of unethical conduct she vehemently denied. Now, due to a head injury from an auto accident, it is the only memory Elliot has of his life. Determined to find out why, he journeys to Geneva's small hometown of Holly Park, Florida to confront her.

---

FREE! Previously $2.99

Find out more at: AMAZON
BESTSELLERS

kindleunlimited

Water for Elephants

by Sara Gruen

#1 New York Times Bestseller

---

4,524 5-star reviews! Though he may not speak of them, the memories still dwell inside Jacob Jankowski's ninety-something-year-old mind. Memories of himself as a young man, tossed by fate onto a rickety train. Memories of a world filled with freaks and clowns, with wonder and pain; a world with its own narrow, irrational rules, its own way of life, and its own way of death. The world of the circus: to Jacob it was both salvation and a living hell.

---

$1.99 Previously $14.95

Find out more at: AMAZON
App: Tea Time

---

Fancy a cup of tea?! Or how about a coffee or some cupcakes? Tea Time contains 20 delicious scenes, full of sweet treats and artfully hidden items.

---

$0.99 Previously $1.99

Find out more at: AMAZON
© 2015 Digital Media Revolutions Corp. All rights reserved.