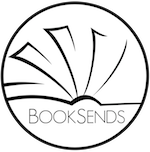 New Daily Bargain & Free Kindle Ebooks
Prices for the following books and apps are valid at the time of posting but can change at any time. Be sure to check product pages for current prices before purchasing.
This page is updated with the most recent deals by 1pm ET each day.
0
FREE BOOK OF THE DAY

Twelve Days

by Teresa Hill

USA Today Bestselling Author

---

160 5-star reviews! When Rachel and Sam take in three children, they hope the kids will be able to stay…and that their marriage can still be saved.

---

FREE! Previously $0.99

Find out more at: AMAZON
The Biker's Property

by Regina Fox

---

When Penny meets a gorgeous biker at a biker bar, she realizes coming to North Dakota might have been the best mistake she's ever made.

---

FREE! Previously $0.99

Find out more at: AMAZON
Dangerous Habits

by Susan Hunter

---

When Leah receives a cryptic message just hours before a nun's body is found, she searches for the truth. But it's a mystery no one wants her to pursue.

---

FREE! Previously $3.99

Find out more at: AMAZON
NONFICTION

kindleunlimited

The Lullaby Illusion

by Susan Joyce

---

Soon after losing her newborn son, Susan's island paradise in Cyprus collapses into a war zone, and she learns that her husband had something to do with the war. Stunned, she finds herself penniless in the streets of Brussels. But friends, dreams, and creativity push her forward as she discovers that her "ticking clock" is not the need to produce a child, but her need to create a life that reflects her true expressive self.

---

$0.99 Previously $3.99

Find out more at: AMAZON
HORROR

Midnight Duets

by Multiple Authors

---

WALK THE SKY—On the run from a bloodthirsty posse, Clay and George discover a frightened boy—and something terrifying lurking on the horizon…BLOODSTAINED OZ—Something's gone wrong over the rainbow. Because that isn't rain wetting the crops—it's blood…A NECESSARY END—It spreads like a plague, but it's not a disease. Medical science is helpless against the deadly autoimmune reaction caused by the bite of the swarming African flies…

---

$0.99 Previously $2.99

Find out more at: AMAZON
FANTASY - URBAN/PARANORMAL

The ArcKnight Chronicles

by Alexia Purdy

---

Teaming up with a handsome shifter named Ephrem, the banished Princess Lilliana must find her stolen Ardent talisman before a sinister enemy uses it against both rival wolf pack strongholds. Thrown onto a path neither of them expected, they stumble across a third cell of supernatural shifters. These new strangers want nothing more than to disrupt the two royal strongholds and reignite a long-forgotten feud from decades past.

---

$0.99 Previously $2.99

Find out more at: AMAZON
kindleunlimited

Stargazer

by Sunniva Dee

---

I'm Luna, and I've been in the Twilight Zone since I moved in with my sister and her boyfriend. I sense their secrets in every corner of the house.Gabriel is eerily beautiful, his personality disturbingly perfect, while Gaia's PTSD bounces her between bliss and despair.Until Gabriel's brothers pay a visit. Cassiel…He enthralls me with those oddly simmering eyes, hooks me with his touch. It's been years since we last met, but this man makes me burn.

---

$0.99 Previously $3.99

Find out more at: AMAZON
ACTION/ADVENTURE

Harry Takes Off

by Steve Turnbull

---

It's 1896. Harriet (Harry) Edgbaston and her sister Khuwelsa enjoy their life flitting around the grasslands of East Africa in the ornithopter her father bought for her. But on a trip to see Lieutenant Schmidt of the German Army they become mixed up in what looks like becoming a major war. Escaping from captivity they must try to warn their father in Zanzibar—but who will believe a couple of teenage girls?

---

FREE! Previously $2.99

Find out more at: AMAZON
Crossing

by Dror Segev

---

Daniel is a successful, full of himself architect—but is NOT happy with his life. With a split moment decision he leaves his home, his wife and his children. He picks up a mourning friend, and embarks on a long cross country hike. During this journey, Daniel takes a long, probing look at his life. He wrestles with his inner demons, faces his true emotions, and maps his various relationships. Nothing will ever be the same anymore.

---

FREE! Previously $2.99

Find out more at: AMAZON
HISTORICAL

Touched With Fire

by Christopher Datta

---

Ellen Craft is property; in this case, of her half-sister Debra, to whom she was given as a wedding gift. She lives a solitary life until she falls in love with a slave named William Craft. Together they devise a plan to run North. They make it as far as Baltimore before Will is turned back. Ellen has no choice but continue. With no way of knowing if he is dead or alive, she resolves to make a second journey—South again.

---

$0.99 Previously $2.99

Find out more at: AMAZON
LITERARY

Dante's Gift

by Aubrey Wynne

---

Dominic Lawrence has planned this marriage proposal for six months. Nothing can go wrong—until his Nonna calls. When Antonia's sister dies, she finds herself longing to be back in the states. An Italian wartime bride from the '40s, she knows how precious love can be. Can her own story of an American soldier and a very special collie once again bring two hearts together at Christmas?

---

$0.99 Previously $1.99

Find out more at: AMAZON
MYSTERIES/THRILLERS

Disintegration

by Richard Thomas

---

The tale of a man who has lost it all—and is now navigating a crooked, harrowing path to redemption. The only meaning left in his life comes from his assignments. An envelope slipped under the door of his apartment with the name and address of an unpunished evildoer. The unspoken directive to kill. And every time he does, he marks the occasion with a memento: a tattoo. He has a lot of tattoos. But into this unchanging existence seep unsettling questions…

---

$0.99 Previously $2.99

Find out more at: AMAZON
kindleunlimited

Hit the Road Jack

by Willow Rose

---

119 5-star reviews! Detective Jack Ryder is chaperoning his kids' field trip when he gets the call from the head of the Cocoa Beach Police Department. A body has been found and they need his help. Soon, Jack finds himself up against a killer, a predator who ruthlessly chases women and kills them so they can never leave him. The case soon causes serious consequences for him and his family once the truth is revealed.

---

$0.99 Previously $4.99

Find out more at: AMAZON
Before The Clock Strikes

by E.G. Michaels

---

Philadelphia Detective Kyle Simmons is assigned one task: Catch a killer before someone else takes matters into their own hands. Then, a long forgotten contact of the detective is killed. The evidence is crystal clear that this was a cold and calculated hit. But as Simmons works both cases, a disturbing thought keeps popping up in his head: What if the two cases are somehow connected?

---

FREE! Previously $2.99

Find out more at: AMAZON
The Warren Omissions

by Jack Patterson

---

When ex-CIA operative James Flynn discovers a shocking document covered up during the JFK assassination investigation, he unearths a deathbed confession from a government official. Compelled by his quest for the truth he launches down a path leading to the Holy Grail of investigative journalism: The Mastermind of the JFK assassination conspiracy. But when his investigation unravels dark secrets, Flynn uncovers something far more sinister…

---

FREE! Previously $3.99

Find out more at: AMAZON
ROMANCE

Hold on Tight

by Serena Bell

---

Injured war hero Jake Taylor struggles to find purpose, until he runs into the gorgeous woman he dated briefly—and disastrously—before being deployed eight years ago. Turns out Jake doesn't just need to figure out how to be a civilian…he also needs to learn how to be a dad. Soon Mira and Jake realize that their passion didn't disappear when Sam was conceived—and that instead of running away, sometimes it's better to hold on tight.

---

$0.99 Previously $2.99

Find out more at: AMAZON
Serendipity Boxed Set

by Brinda Berry

---

Malerie has escaped death twice, but not everyone she loves has been so lucky. Now she must come to terms with her survival, and handsome bodyguard Ace is determined to help her move on…If you love romance, mystery, and action, you'll burn the midnight oil reading the first three books in the Serendipity series. Includes Chasing Luck, Tempting Fate, and Seducing Fortune.

---

$0.99 Previously $4.99

Find out more at: AMAZON
Summer's Song

by Allie Boniface

---

Ten years after leaving home, the last thing Summer Thompson expects is to inherit her estranged father's half-renovated mansion. And the last thing she wants is to face the memories of the night her brother died—sketchy as they may be. Now a San Francisco museum curator, she plans to stay east just long enough to settle the estate and get rid of the house. Until she finds it occupied by a hunky handyman who's strangely reluctant to talk about his past.

---

$0.99 Previously $5.50

Find out more at: AMAZON
Date Night

by R.C. Matthews

---

Jordan and her grannie have shared a special bond by creating a scrapbook that documents the important milestone of Jordan's life. Upon graduating from college, only one significant milestone remains; her wedding day. When Grannie is diagnosed with aggressive cancer, she makes one dying wish to Jordan. Grannie wants to watch Jordan walk down the aisle. Not engaged? Not even dating? No problem. Grannie has a plan.

---

FREE! Previously $2.99

Find out more at: AMAZON
EROTIC ROMANCE

Branding Her

by Alex B Porter

---

With a mother who does not approve of her choices and an unplanned pregnancy, Kaylee has never had it easy, but now her life is starting to look a little brighter. A new home. A new school for her young boy. A new dream job. Everything seems to be falling into place. Then Alex comes along. A woman who doesn't take no for an answer. Will Kaylee let go of her fears and insecurities to fully indulge in Alexis or will it all be too much?

---

FREE! Previously $0.99

Find out more at: AMAZON
CHILDREN'S BOOKS

Dog Tales!

by Uncle Amon

---

25+ short stories for kids! Are you looking for some cute short stories for young readers? This books is especially great for traveling, waiting rooms, and reading aloud at home. Excellent for early and beginning readers. High quality illustrations and images for younger children. 25 short stories about dogs, puppies, and more.

---

FREE! Previously $2.99

Find out more at: AMAZON
FANTASY - EPIC

Echoes of Avalon

by Adam Copeland

---

Patrick Gawain knows monsters. He's seen plenty of the human sort in the Holy Lands, and as he sails home from The First Crusade, a hooded apparition begins to stalk him. Convinced that he's lost his mind, he holes up in a monastery to convalesce and, if recovery proves impossible, to hide his demons from the world. But a stranger comes to find him and presents a barely credible invitation…

---

FREE! Previously $2.99

Find out more at: AMAZON
SCIENCE FICTION

Newton's Ark

by D.A. Hill

---

The human race faces extinction. With a little time to prepare, President Paul Carlson struggles with the awful choices he must make to ensure the survival of the American people. Meanwhile wealthy industrialist James Newton embarks on his own audacious and radical plan to save humanity. As both sides race against time and the growing economic and social collapse, Major Regina Lopez finds herself caught between these competing forces.

---

FREE! Previously $2.99

Find out more at: AMAZON
TEEN/YA

The Place of Voices

by Lauren Lynch

---

Deep in a remote jungle, amid long-forgotten ancient ruins, three unlikely time travelers collide. In the shadows, a relentless evil presence lurks, threatening to lead them astray. Will they triumph over their adversary or be trapped in his web of lies? Sometimes it takes a journey through time to learn the true meaning of sacrifice.

---

FREE! Previously $2.99

Find out more at: AMAZON
MEN'S FICTION

The Supernumerary

by James Norton

---

March 21, 1972—It wasn't until 1st Lieutenant Dan Hagerty was assigned to investigate Captain Calvin Smith's death that he found he was third in line to kill the S.O.B. On one hand, Dan was scheduled to be shipped home in eighteen days. On the other, two people had simultaneously shot his Company Commander. For Dan, that aroused a certain level of interest in Calvin's murder.

---

FREE! Previously $2.99

Find out more at: AMAZON
WOMEN'S FICTION

For the Love of Carrie

by Jill A Sanders

---

Carrie Cathers, a child welfare worker and heroine of maltreated children, returns home nightly to a loving husband who simply doesn't understand why she feels compelled to dedicate her entire life to this profession. Will Carrie Cathers survive physically and/or emotionally the toll and ravages of her chosen profession? For the Love of Carrie will take the reader places they never imagined existed.

---

FREE! Previously $2.99

Find out more at: AMAZON
CHRISTIAN/RELIGIOUS FICTION

Amongst The Flames

by T.K. Chapin

---

Firefighter Cole Taylor is the man everyone looks up to at Firehouse 9. He's been at the department for ten years and has no fear when it comes to dangerous situations. Cole's wife, a stay-at-home mom, is everything Cole ever wanted in a woman—the perfect wife—until one day when she decides to leave Cole. Cole has fought hundreds of fires in his life, but he doesn't really feel the flames until he's forced to fight a fire in his own home.

---

FREE! Previously $0.99

Find out more at: AMAZON
BESTSELLERS

Hero Found

by Bruce Henderson

New York Times Bestselling Author

---

112 5-star reviews! The incredible but true story of Dieter Dengler, the only pilot to escape captivity from a POW camp in the Laotian jungle during the Vietnam War. This amazing story of triumph over seemingly insurmountable odds has been filmed by Werner Herzog as both a documentary (Little Dieter Needs to Fly) and a motion picture (Rescue Dawn), and now receives its book treatment from Bruce Henderson, who served with Dengler in Vietnam.

---

$1.99 Previously $7.99

Find out more at: AMAZON
App: Scribblenauts Remix

---

Help Maxwell acquire the Starite by creating any object, bringing it to life and using it to solve each challenge. Let your imagination run wild in this groundbreaking puzzle game.

---

FREE! Previously $0.99

Find out more at: AMAZON
© 2015 Digital Media Revolutions Corp. All rights reserved.