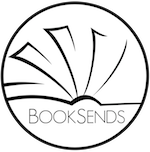 New Daily Bargain & Free Kindle Ebooks
Prices for the following books and apps are valid at the time of posting but can change at any time. Be sure to check product pages for current prices before purchasing.
This page is updated with the most recent deals by 1pm ET each day.
0
Deals for December 21st
FREE BOOK OF THE DAY

Undeniable Rogue

by Annette Blair

New York Times Bestselling Author

---

391 5-star reviews! Honoring a battlefield promise to a dying comrade, Gideon St. Goddard comes home from Waterloo to take a bride.

---

FREE! Previously $0.99

Find out more at: AMAZON
Crush

by Chrissy Peebles

---

When a friend shows up dead, Taylor Sparks becomes suspicious that her new crush Jesse is a paranormal creature.

---

FREE! Previously $9.99

Find out more at: AMAZON
Out of the Shoebox

by Yaron Reshef

---

Yaron Reshef must solve a mystery of a people long gone, a people whose memory was obliterated during the Holocaust.

---

FREE! Previously $2.99

Find out more at: AMAZON
LITERARY

kindleunlimited

A Forgotten Man

by J. Pepper Bryars

---

A small-town seafood company is forced to close, costing Jack his job and sending his family deeply into debt. As Jack fails to find employment, his wife Donita loses hope and their way of life begins to crumble beneath a society that has forgotten about working class men and women. Out of their trials and repeated attempts to recover unfolds a sad tale of injustice, hardship, and desperation.

---

$0.99 Previously $2.99

Find out more at: AMAZON
SCIENCE FICTION

kindleunlimited

Lieutenant Henry Gallant

by H. Peter Alesso

---

In an era of genetic engineering, Lieutenant Henry Gallant is the only Natural (non-genetically enhanced) officer left in the fleet. In spite of his superiors' concerns that he is not up to the challenge, his unique mental abilities have proven essential to the defense of the United Planets in its fight against the Titan invaders. When he discovers the sinister plot of an ancient artificial intelligence, Gallant must match his exceptional mind against the AI to prevent the extermination of humanity.

---

$0.99 Previously $3.99

Find out more at: AMAZON
FANTASY - URBAN/PARANORMAL

kindleunlimited

Facade

by R. M. Webb

---

Claire Jacoby can't remember who she is or where she comes from. When William Foley comes into Claire's favorite cafe, she's overcome by the sense that she knows him. William has the answers to questions she's been asking for seven years, although those answers are like nothing she could have foreseen. Thrust into a world where nothing is as it seems, Claire learns she has dangerous enemies.

---

$0.99 Previously $2.99

Find out more at: AMAZON
ACTION/ADVENTURE

kindleunlimited

Mosaics

by E.E. Giorgi

---

Dubbed the Byzantine Strangler because of the mysterious mosaic tiles he leaves at the crime scene, a new serial killer is stalking the streets of Los Angeles. Racing to decipher the code encrypted in the tiles before the killer strikes again, Detective Track Presius faces a new challenge: the "awakened" genes that make his vision and olfactory sense so sharp are now taking a toll on his life.

---

$0.99 Previously $4.99

Find out more at: AMAZON
HISTORICAL

The Emerald Isle Trilogy

by Renee Vincent

---

One man risks his life to save her. Another risks his heart to love her. Who will be the victor? Full of fast-paced adventure, unforeseen plot twists, and courageous, to-die-for heroes like you've never read before, this extraordinary boxed set is sure to satisfy every readers' craving for the ultimate in historical Viking romance.

---

$0.99 Previously $6.99

Find out more at: AMAZON
#Berlin45

by Philip Gibson

---

What if there had been social media during World War II? This is not a book in the usual book format. It is the compelling story of the final 20 days of Hitler's Third Reich told in the form of Twitter feeds with daily tweets and actual statements by Hitler, Churchill, Truman, Zhukov, Eisenhower, Goebbels, Bormann, Weidling, Krebs, Keitel, Jodl, Patton, Bradley, Heinrici, Konev, Chuikov, Eva Braun and many others.

---

FREE! Previously $3.99

Find out more at: AMAZON
MYSTERIES/THRILLERS

kindleunlimited

The Blue Hallelujah

by Andy Straka

---

Detective Jerry Strickland and his wife Rebecca shared a secret calling. When Rebecca died of cancer in prison—branded as a disturbed vigilante after killing one of his murder suspects—Jerry knew he needed to put the truth in writing to set the record straight. But when his eight-year-old granddaughter Marnee disappears, Jerry learns she's been taken by someone close to the killer depicted in the pages hidden in his dresser drawer.

---

$0.99 Previously $3.99

Find out more at: AMAZON
Madness of March

by Burt Golden

---

All high school basketball coach Conrad Byrnes wants is to be a winner, and with the help of mind-power course Winning Dynamics he has some success. But when his big break arrives on his doorstep, amidst shady shoe contracts, gambling casinos and disappearing coaches, Byrnes finds out how much he might have to lose to win it all.

---

FREE! Previously $2.99

Find out more at: AMAZON
ROMANCE

Resist Me

by A.O. Peart

---

Lisbeth Anderson, the lone eyewitness of a shocking murder, believes the FBI witness protection program may be the only way for her to survive. But when a powerful explosion reduces the safe house to ashes, Ethan McCoy's fire brigade is called to respond. When the Marine-turned-firefighter pries open the hidden panic room under the house, he finds a gorgeous, though disheveled brunette. Lisbeth instantly turns Ethan's world upside down, and he's overcome by the burning desire to protect her, no matter the consequences.

---

$0.99 Previously $3.99

Find out more at: AMAZON
Freefall

by Tess Oliver

New York Times Bestselling Author

---

153 5-star reviews! Alexander "Nix" Pierce has left his wild, out of control years mostly behind him. A small inheritance from his grandfather has provided the funds to open up his tattoo shop, Freefall, and he has started to pull his life together. Ever since a tragic accident killed her family and left her alone in the world, Scotlyn James hasn't spoken one word. But when enters Freefall to get an old scar tattooed over, she finally longs for her voice. Now she has found someone who will hear her.

---

FREE! Previously $0.99

Find out more at: AMAZON
Reckless

by Alice Ward

---

Andrea Mercer had her entire life mapped out. But Andrea isn't immune to the life-altering forces that can derail even the best-laid plans. That force is Jace Richardson, the tattooed sexy rocker god on campus. It's either cover the story on Jace's band, Reckless, or lose her position at the campus paper. Only, as she begins to work on the column, Andrea learns that there's more to the campus god than meets the eye.

---

FREE! Previously $0.99

Find out more at: AMAZON
CHILDREN'S BOOKS

Life of a Loser

by Lou Zuhr

---

All thirteen-year-old Lou Zuhr wanted for Christmas was anything other than the hand-knitted, mole-hair sweater his grandma made for him. Every. Single. Year. But, what can you expect when you've made a mortal enemy out of Santa Claus, and your name is written on The Naughty List in permanent ink? Lou intends to capture the Jolly Man in Red, and—when he succeeds—to demand back-payment for nearly 10 years of rotten gifts.

---

FREE! Previously $1.99

Find out more at: AMAZON
NONFICTION

100 Days of Kindness

by Jacob Reimer

---

Just in time for the holidays! Learn today how you can spread joy and love with 100 different random acts of kindness. Nothing feels quite as good as giving, and you truly have no idea how much it will mean to the person who receives the gift. The pursuit of selflessness is truly a noble one. No act is small, and it is the changing of the heart that matters.

---

FREE! Previously $4.99

Find out more at: AMAZON
TEEN/YA

For Ever

by C. J. Valles

---

Sixteen-year-old Wren Sullivan doesn't want to know what other people are thinking about her—because most of the time it sucks. Too bad since that's what happens every time she looks into someone's eyes. When she moves to Portland, Oregon, she finally encounters someone whose thoughts are off limits. Looking into Ever Casey's eyes, she finds… nothing. Or is there something he doesn't want her to see there that will put her and anyone near her in danger?

---

FREE! Previously $0.99

Find out more at: AMAZON
HORROR

Dead Islands

by Tim Moon

---

Ben Chase and his friend Ty are fresh from teaching English in South Korea, and they're on their way to experience the Big Island of Hawaii – but their vacation turns into a nightmare when two passengers unexpectedly die during their flight. Their plans quickly unravel as a rampant infection hits the islands and they find themselves surrounded by flesh-eating monsters. Law and order degenerates into a daring fight for survival, and Ben is faced with a critical decision that places the fate of his friends in his hands.

---

FREE! Previously $2.99

Find out more at: AMAZON
FANTASY - EPIC

The Sword of Light

by E J Gilmour

---

A mysterious shadow has been cast over the Kingdom of Ortaria. A young man leaves his village to search for answers. His adventure takes him across a dangerous land of magic, monsters, wizards and warriors.

---

FREE! Previously $0.99

Find out more at: AMAZON
SCIENCE FICTION

The Sunken

by S C Green

---

In the heart of London lies the Engine Ward, a district forged in coal and steam. For many, the Ward is a forbidding, desolate place, but for Nicholas Thorne, the Ward is a refuge. He has returned to London under a cloud of shadow to work for his childhood friend, the engineer Isambard Kingdom Brunel. King George III has approved Brunel's ambitious plan to erect a Wall that would shut out the swamp dragons and protect the city. But in secret, the King cultivates an army of Sunken: men twisted into flesh-eating monsters by a thirst for blood and lead.

---

FREE! Previously $3.99

Find out more at: AMAZON
MEN'S FICTION

Fade to Black

by Tim McBain & L.T. Vargas

---

One second Jeff Grobnagger is standing in line at the grocery store, and the next he's in an alley where a hooded figure strangles him to death. This happens over and over again, every time Grobnagger has a seizure. Why would anyone want to kill him repeatedly? Is it just a recurring seizure dream? When a sniper's bullet shatters his apartment window, he realizes two things: he's in serious danger, and there's no way he's getting his security deposit back.

---

FREE! Previously $2.99

Find out more at: AMAZON
WOMEN'S FICTION

The Olympus Cloud

by Stephen Randel

---

Some dogs can spend up to sixteen hours a day sleeping. For Max, a pugnacious French bulldog from Texas, this provides plenty of time for him to explore the world through his vivid imagination. His dreams are a doorway to excitement and adventure. Whether he's solving mysteries, rescuing other animals, or just plain saving the day, Max's heroic exploits carry him around the block, around the country, and even around the planet. And in the end, the fearless and faithful little dog always makes it home in time for dinner.

---

FREE! Previously $2.99

Find out more at: AMAZON
CHRISTIAN/RELIGIOUS FICTION

Through the Fire

by Shawn Grady

---

138 5-star reviews! The son of a fireman, Aidan O'Neill has a sixth sense about fire and often takes dangerous risks. When one act of disobedience nearly gets a rookie killed, O'Neill is suspended. His weeks off are supposed to be a time to reflect but instead he escapes to Mexico, where another rash act of bravery actually kills him. But only for a few minutes. Called back to Reno, he's now haunted by visions of hell and paralyzed in the face of fire.

---

FREE! Previously $6.99

Find out more at: AMAZON
BESTSELLERS

Abraham Lincoln: Vampire Hunter

by Seth Grahame-Smith

---

710 5-star reviews! Nine-year-old Abraham Lincoln kneels at his suffering mother's bedside. Only later will the grieving Abe learn that his mother's fatal affliction was actually the work of a vampire. Gifted with his legendary height, strength, and skill with an ax, Abe sets out on a path of vengeance that will lead him all the way to the White House. While Abraham Lincoln is widely lauded for saving a Union and freeing millions of slaves, his valiant fight against the forces of the undead has remained in the shadows for hundreds of years.

---

$1.99 Previously $7.99

Find out more at: AMAZON
App: Draw a Stickman: Epic

---

701 5-star reviews! Draw a stickman, then guide him through a fantastic world of adventure using an assortment of drawing tools and weapons.

---

FREE! Previously $1.99

Find out more at: AMAZON
© 2014 Digital Media Revolutions Corp. All rights reserved.