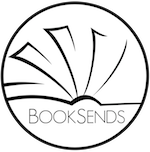 New Daily Bargain & Free Kindle Ebooks
Prices for the following books and apps are valid at the time of posting but can change at any time. Be sure to check product pages for current prices before purchasing.
This page is updated with the most recent deals by 1pm ET each day.
0
FREE BOOK OF THE DAY

Double Interest

by Odeda Yaari

---

Three scientists develop a formula that can alter the world...Will their bright minds suffice to save them from great forces they are faced with?

---

FREE! Previously $3.99
Next August

by Kelly Moore

---

He's harboring more than just secrets. Will August learn that the one thing money can't buy is the one thing worth fighting for?

---

FREE! Previously $2.99
Stiger: Tales of the Seventh

by Marc Alan Edelheit

---

271 5-star reviews. Stiger struggles not only against the enemy, but against his family's history to prove himself worthy of serving the empire.

---

FREE! Previously $2.99
FANTASY - URBAN/PARANORMAL

The Complete Soul Guardians Collection

by Kim Richardson

---

Kara should have died when she was hit by a bus. Instead, she wakes up in the world of the Guardian Angel Legion—a secret band of angels dedicated to protect mortal souls from demons. All is about to change when a mysterious mark appears on her leg, and worse, an Elemental child has been kidnapped by demons. Shunned by the Legion, Kara battles to become accepted and sets out on a quest to prove her loyalty and find the missing Elemental child. Books 1-8.

---

$0.99 Previously $9.99
kindleunlimited

The Endangered

by S.L. Eaves

---

S&D Pharmaceuticals is developing a new vaccine with sinister side effects. A viral outbreak has the humans begging for a cure and Striden, the CEO of S&D, offers a remedy that promises to cure the virus, but is engineered to turn its unsuspecting patients into werewolves. The werewolves are opposed by an allegiance of vampires who, while initially out for revenge, stumble onto the wolves' plans for mass infestation. Secrets are exposed and blood is spilled...

---

$0.99 Previously $3.99
SCIENCE FICTION

Survival Aptitude Test: Sound

by Mike Sheriff

---

Like every 19-year-old prospect, Daoren and Heqet must soon sit the Survival Aptitude Test. Only the smartest pass the S.A.T. The rest are harvested for grooll, the city-state's sole food source and barter currency. If Daoren's intellect can outpace his anxiety, he might earn the first perfect score in history and be named ruler. Heqet knows he can't do it without her. Together, they hold the answers for saving humanity...if they can stay alive.

---

FREE! Previously $0.99
Soldier of Fortune

by Kathleen McClure

---

Wrongly convicted of treason, Gideon Quinn has spent six years harvesting crystal under the killing suns of the Morton Barrens, until the day a general of the Colonial Corps arrives with an offer of freedom, and the chance to clear his name. Gideon doesn't have to think twice, and with his pet draco Elvis he takes 'ship for the city of Nike in search of revenge—and justice. What he finds is a city steeped in corruption, and a menace at the heart of the Corps...

---

FREE! Previously $2.99
Post-Human Omnibus

by David Simpson

---

1,711 5-star reviews. David Simpson's bestselling and award-winning Post-Human science fiction adventure series has been downloaded on the Kindle over one million times in the last three years, delighting readers with a blend of thought-provoking philosophy, cutting edge and speculative science fiction, and high-octane, action-packed suspense, mystery, and adventure. Ready to get hooked by this science fiction suspense thriller?

---

FREE! Previously $3.99
TEEN/YA

Miss Perfect & Tiny Tail

by Rachel Schlessinger

---

Lily is a cheerful, mischievous girl of almost 11 with red hair and freckles. Her life revolves around her beautiful older sister, whom she calls "Miss Perfect," and slightly annoying younger sister, "Tiny Tail," who follows her everywhere. Lily's mother announces that at the end of the summer they will have to move from the country to the big city, for father's new job. The three sisters do everything they can to prevent it from happening. Will they succeed?

---

FREE! Previously $3.99
HORROR

kindleunlimited

The Book of Bart

by Ryan Hill

---

Working for the man upstairs stinks, but working with Samantha, an angel in training? Offensive...Only one thing is so powerful that Heaven and Hell must work together to find it: the Shard of Gabriel. With a Black Cloud of Death hot on the shard's trail, Heaven enlists the help of Bartholomew, a demon who knows more about the shard than almost anyone. If Bart wants to succeed, he'll have to fight the temptation to betray Samantha and the allure of the shard.

---

$0.99 Previously $3.99
ACTION/ADVENTURE

kindleunlimited

Thursday at Noon

by William F. Brown

---

Richard is a burnt-out CIA agent who the Agency dumped in Egypt because they couldn't think of a worse place. Already gnawed on by Langley and set-up by the Cairo police, his day can't get much worse, until someone leaves a dead body on the rear steps of his hotel. A dead Mossad agent, Nazi rocket scientists, the Moslem Brotherhood, a corrupt American ambassador, and two missing Egyptian tank regiments—somebody's trying to start another Arab-Israeli war...

---

$0.99 Previously $3.99
NONFICTION

The German Campaign in Poland

by Robert M. Kennedy

---

On September 1, 1939, German forces swept across Poland, overrunning its towns. This method of lighting warfare would soon be known across as blitzkrieg and would terrify Germany's enemies for the next six years. But why did Germany invade Poland in 1939? And what revolutionary methods of warfare did they implement through the course of this campaign? Robert M. Kennedy, a major in the United States army, uncovers this famous invasion in step-by-step analysis.

---

$0.99 Previously $3.99
Living in Italy

by Stef Smulders

---

In 2008 Stef Smulders, his partner Nico and their dog Saar emigrated to Italy to start a new life and set up their B&B Villa I Due Padroni. They sold their home, left their friends and family behind and took a leap into the unknown. Now Stef shares his experiences in a collection of witty short stories. The reader is introduced to a full range of Italian characters, from the trustworthy to the rogue, from the gentle to the shameless, flesh and blood Italians.

---

$0.99 Previously $2.99
MYSTERIES/THRILLERS

The Girl in the Empty Dress

by Lise McClendon

---

Law practice is in the Bennett sisters' blood. They've decided to celebrate Merle Bennett's 50th birthday hiking the French countryside of Dordogne. There's just one catch: Merle's little sister has decided to bring along a sixth wheel: a work colleague named Gillian. Somewhere along the walking trail, Gillian stumbles upon an injured dog—possibly a missing truffle hunter—and after several days of puzzling behavior, she and the pooch disappear without a trace.

---

$0.99 Previously $3.99
kindleunlimited

Death Down Under

by Samantha Silver

---

When World Champion skeleton athlete Miki King fails a doping test, she's exiled to Australia until all the media attention blows over. Miki never expects to find a body in Ruby Bay. And to make matters worse, she was seen having an argument with the man the day before. With the local police chief convinced she's the culprit, Miki—with the help of her new coworker Emily and a rather crazy old woman named Mary—has to find the murderer before she's arrested.

---

$0.99 Previously $3.99
kindleunlimited

House of Sand

by Michael J Sanford

---

Consumed by hate, I've done the unthinkable. It's turned me into a hero. Now, I must decide how far I'll go to keep my secret safe...Attempted murder gives a man his family back, but he can't forget what he did. And the longer he holds the secret, the more control he loses to the darkness whispering in his ear. It craves violence and can't be silenced forever. The line between truth and lies is disappearing. And with it, the difference between right and wrong.

---

$0.99 Previously $2.99
A Honeybun in Hell

by Sam Cheever

USA Today Bestselling Author

---

Edric Honeybun is in Hell, Indiana on Halloween, doing research for his latest book in a haunted hotel. His brothers and their honeys decide to join him and make an adventure out of it. Edric fully expects to do some research and debunk local superstitions about the Le Diablo hotel. What he doesn't expect is to bump up against a flesh and blood killer, fall in love with a beautiful witch, and come face to plasma with a surprise in the local cemetery...

---

$1.99 Previously $4.99
kindleunlimited

Seaghost

by William H. Lovejoy

---

Devlin McCory designed Seaghost, an invincible, unstoppable, deadly seagoing stealth vessel...and then was murdered, and his designs stolen. Seeking justice for his father's murder, Kevin McCory steals the Seaghost from the restricted waters of the U.S. Naval Research and Development Center. But he isn't the only one...The Warriors of Allah steal the Sea Spectre. With the Navy, the Pentagon, and the FBI on his trail, McCory must take down the terrorists.

---

$0.99 Previously $3.99
Brutal Obsession

by Kennedy Layne

USA Today Bestselling Author

---

Ashlyn had everything she'd ever wanted—a high-profile career as a federal prosecutor, an upscale apartment in the city, and a beach house for when she needed to decompress. All three are threatened when she realizes someone has been following her every move for a very long time. She never expected her plea for assistance to materialize in the form of Keane, and she's finally given the chance to rekindle the flames of desire she never should have extinguished.

---

FREE! Previously $4.99
The Vital Principle

by Amy Corwin

---

When Lord Crowley sends for him, cynical inquiry agent Knighton Gaunt is more than happy to accept the simple assignment. All he must do is attend a séance and expose the spiritualist, Prudence Barnard, as a charlatan. Unfortunately, instead of proving Miss Barnard is a fraud, Gaunt is made to look like a fool when Crowley is murdered after the séance...Then the murderer strikes again, and Gaunt must use all of his skill to expose the truth.

---

FREE! Previously $3.25
ROMANCE

kindleunlimited

Obsessed

by Mia Ford

---

I wanna bend her over my desk, and show her all that she has missed these years. She's back from college. And looks more than just the tiny Mexican orphan she was. Her voluptuous body, perfect a$$, those long legs that could go on forever. One look at her firm bre*sts and I am hard. I wanna feel her soft body, hold her close to me. And never let her go. But mom said she was like our sister (my brother and I). We practically grew up together. Does that matter?

---

$0.99 Previously $2.99
kindleunlimited

TinderElla

by Eddie Cleveland

---

113 5-star reviews. I'm a single Dad doing my best to raise my daughter. I thought I was finally happy, I thought I was complete. Until I saw her. Ella. It was an amazing date until I ruined everything. I pushed her too fast—too hard and she ran away. It's like she just disappeared. I can't stop until I find her. It may have taken an instant, but I know there was something real between us. And I won't stop scouring the earth until I find her.

---

$0.99 Previously $4.99
kindleunlimited

Start With Me

by J. Saman

---

Claire: No relationships. No falling in love. Those are my rules. Then Kyle Grant walks into my life and tries to mess all that up with his GQ looks and irresistible charm. He's everything I want. But can never have...Kyle: The first moment I laid eyes on Claire Sullivan, I knew she was different. She reminds me with annoying frequency that she doesn't do relationships. But I don't care. I want her. Now I just have to convince her to be mine...

---

$0.99 Previously $2.99
The Kelly Brothers

by Crista McHugh

New York Times Bestselling Author

---

Lia Mantovani has created one of the hottest restaurants on Chicago's Magnificent Mile, but all that could disappear if she loses her lease with Kelly Properties. Having had her dreams ripped away from her before, she'll do everything in her power to keep her restaurant. Her fate hangs on the whims of the frustratingly handsome Adam Kelly...When things get hot outside the kitchen, though, they're both in danger of getting burned. Books 1-3.

---

$0.99 Previously $4.99
kindleunlimited

The Moon in the Water

by Pamela Belle

---

1635. Ferociously independent Thomazine finds herself an orphan at the age of ten. Not only an orphan, but a heiress. When Thomazine finds herself and her fortune betrothed to her cousin Dominic while still only a child, she knows there is something she doesn't quite trust about the sly, handsome boy. And when she realises she is deeply in love with one of the Heron brothers and he with her, can she find a way of releasing herself from the engagement?

---

$0.99 Previously $3.99
Trial by Moon

by Lizzy Ford

---

123 5-star reviews. Leslie Kingmaker is transformed overnight into a wolf and the mate of pack leader Ben. Successful, brawny, overbearing and sexy, he's as intense as he is moody. Complete submission isn't a sex game to him; it's a requirement to be by his side. Heart, body, mind. They're all his—no matter where that leaves Leslie at the end of the week. But something about the muscular alpha with a dark streak keeps her coming back...

---

FREE! Previously $2.99
FANTASY - EPIC

Slumbering

by C. S. Johnson

---

Sixteen-year-old Hamilton Dinger leads a charmed life. He's got the grades for the top of the class, the abilities of a star athlete and Tetris player, and the charisma to get away with anything. Everything seems to be going along perfectly...Everything, that is, until a meteor crashes into the city, releasing the Seven Deadly Sinisters and their leader, Orpheus, from their celestial prison, and awakening Hamilton's longtime dormant supernatural abilities.

---

FREE! Previously $0.99
HISTORICAL

John Rocket

by Kevin Conner

---

Welcome to 1953, where "superheroes" are treated as vigilantes, P.I.s, bail bondsmen and bounty hunters as a means to supplement law enforcement. Though not completely accepted by the populace, their presence is welcomed when law enforcement is overwhelmed, or when law enforcement itself is the problem. John Rocket takes you through the lives of Clarence Fairbanks, his wife Shirley and his niece Mildred, as you explore an alternate reality of superheroes.

---

FREE! Previously $3.99
LITERARY

Cerulean Isle

by G.M. Browning

---

Kidnapped as a boy by Captain Jean L'Ollon and taken to the pirate ship Obsidian, Jacob, with friend Grant, at last manages to escape. Yet happiness eludes Jacob as he grows to manhood. Stories about Cerulean Isle, land of the Mer, continue to haunt him. One day a stranger approaches, a pirate who knew Captain Jean L'Ollon, warning the young men of danger to come. Jacob and Grant once more go to sea, fleeing from those who seek their lives and fortune.

---

FREE! Previously $3.99
CHILDREN'S BOOKS

A Home for Myrtle

by Leela Hope

---

Do your kids struggle with making friends? Do they sometimes feel like they don't belong? A Home for Myrtle tells a tale about a friendly red monster who needs a place to live. Myrtle the Monster feels like she doesn't belong anywhere and faces rejection in her search for a place to live. She learns that even someone who seems like an unlikely friend can be the one who helps you in the end.

---

FREE! Previously $2.99
MEN'S FICTION

Silent Night

by Tom Barber

---

137 5-star reviews. On a cold December morning in New York City, a man is found dead in Central Park. There are no knife or gunshot wounds to his body and no signs of violence. But beside the body is a box containing a cracked vial. Suspecting he died from some sort of biological attack, a lab team screen the body...What they find is deeply unsettling and terrifying.

---

FREE! Previously $4.72
CHRISTIAN/RELIGIOUS FICTION

Hear Me Sing

by Rivka Edery LCSW

---

Rivka Edery has found a new voice, that of a poet. Her work with victims of great suffering has brought her to a new level of spiritual transformation, which she invites us to experience. In her new book, Hear Me Sing: Book I, she completely embodies her identity as a spiritual healer and becomes a psalmist. Her songs reach to guide our broken hearts. They are songs of transforming the pain of unrequited love...

---

FREE! Previously $3.99
WOMEN'S FICTION

Heaven's Wallflower

by Sharon Field

---

Blamed for the accident, Barbara is barred from even talking to her granddaughter Elizabeth. With depression magnifying her inborn shyness, she would happily spend the rest of her life reading, if not for her gregarious golden retriever, Sirius. She seeks answers, only to have her new ideas challenged as well when her dead dog appears to her in a vision, dreams, and thoughts. Is her dog leading her to a new understanding, or is she finally going crazy?

---

FREE! Previously $3.49
BESTSELLERS

kindleunlimited

Dryad-Born

by Jeff Wheeler

---

307 5-star reviews. The orphan Phae has kept her innate ability secret since she was young. Not only does she possess the dangerous fireblood, but she can also steal the memories of anyone who looks into her eyes. Phae has no idea that her combination of powers is extraordinary. She is the unwitting key to discovering the secret origin of the plagues...and she is also now a target. Phae struggles to wield her powers...and escape her pursuers.

---

$0.99 Previously $4.99
App: World's Biggest Wordsearch

---

Explore a giant grid of puzzles, with dozens of quests, trophies and secrets to discover. Hours and hours of entertainment for the dedicated wordsearch fan.

---

FREE!
© 2017 Digital Media Revolutions Corp. All rights reserved.