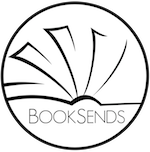 New Daily Bargain & Free Kindle Ebooks
Prices for the following books and apps are valid at the time of posting but can change at any time. Be sure to check product pages for current prices before purchasing.
This page is updated with the most recent deals by 1pm ET each day.
0
Deals for November 22nd
FREE BOOK OF THE DAY

Bride of the Wild

by Carré White

USA Today Bestselling Author

---

While on a hunt, Saffron, her beau, and a mysterious mountain man discover that The Rocky Mountains hold a danger far greater than rabid bears.

---

FREE! Previously $0.99

Find out more at: AMAZON
Nora Roberts Land

by Ava Miles

USA Today Bestselling Author

---

1,060 5-star reviews! Meredith's ex-husband claimed her Nora Roberts addiction gave her unrealistic expectations. She's determined to prove him wrong.

---

FREE! Previously $0.99

Find out more at: AMAZON
A Date with Fate

by Tracy Ellen

---

177 5-star reviews! Falling in lust with a man like Luke is not in Anabel's plans. But Luke follows no rules and has set his sights on Anabel.

---

FREE! Previously $3.99

Find out more at: AMAZON
ACTION/ADVENTURE

Ellie Jordan, Ghost Trapper

by JL Bryan

---

Ellie Jordan's job is to catch and remove unwanted ghosts. When a family contacts her to deal with a disturbing presence in the old mansion they've recently purchased, Ellie first believes it to be a typical, by-the-book specter, a residual haunting by a restless spirit. Instead, she finds herself confronting an evil older and more powerful than she'd ever expected, rooted in the house's long and sordid history of luxury, sin, and murder.

---

$0.99 Previously $2.99

Find out more at: AMAZON
HISTORICAL

The Iron Wire

by Garry Kilworth

---

In 1870 an enterprise began in Australia that was breathtaking in its ambition: to construct a single galvanised iron wire between Adelaide and Darwin, crossing two thousand miles of virtually unexplored wilderness. This was the Overland Telegraph Line, using local trees as poles, thousands of them, and hundreds of men who would not return to civilization for two years or more. Some would not return at all.

---

$0.99 Previously $4.99

Find out more at: AMAZON
SCIENCE FICTION

The Breakers Series

by Edward W. Robertson

USA Today Bestselling Author

---

341 5-star reviews! In the Breakers series, humanity faces not one apocalypse, but two: first a lethal pandemic, then a war against those who made the virus. This collection includes the first three books and is over 1000 pages (350,000 words) of post-apocalyptic survival. Includes BREAKERS, MELT DOWN, and KNIFEPOINT.

---

$0.99 Previously $4.99

Find out more at: AMAZON
FANTASY - URBAN/PARANORMAL

Modern Sorcery

by Gary Jonas

---

A husband armed with a sword hacks apart his wife in a Denver grocery store. There are dozens of witnesses, and the crime is captured on the security cameras. To the police, it's an open-and-shut case. When the couple's daughter, Naomi, hires PI Jonathan Shade to prove her father is innocent, Shade finds himself mixed up in supernatural intrigue with wizards, magical assassins, and an ancient sorcerer who's willing to kill anyone who stands in his way.

---

FREE! Previously $2.99

Find out more at: AMAZON
MYSTERIES/THRILLERS

Startling Connections

by Peter M. Leschner

---

Sofia, the woman of Larry's dreams, is mysteriously abducted by a global terrorist organization about to launch an attack of unprecedented dimensions. Though ill prepared for such a journey, Larry's love for Sofia and his fear of losing her force him to embark on a dangerous quest filled with thrilling non-stop action as he travels to the ends of the earth to try to find Sofia, get her back and thwart the terrorist organization's diabolical plans.

---

$0.99 Previously $4.99

Find out more at: AMAZON
Sweet Things Dying

by Dana Feldman

---

When journalist Eva Goldberg takes on an assignment to ghostwrite the autobiography of one of Hollywood's brightest stars, she uncovers the truth surrounding the mysterious disappearance of a woman, and the murders of several others. As truths are unearthed, Eva is besieged with more questions than she could ever have imagined. Despite putting her own life in peril, she cannot stop herself from digging further until she gets to the bottom of the truth.

---

FREE! Previously $5.99

Find out more at: AMAZON
ROMANCE

kindleunlimited

Dance For A Dead Princess

by Deborah Hawkins

---

The people Nicholas Carey has loved are all ghosts: his mother, the world-famous concert pianist; his wife, Deborah, the most beautiful woman in England; and Diana, Princess of Wales, his most trusted friend and confident. He can do nothing to bring any of them back. Yet he can expose Diana's killer. Taylor Collins, a Wall Street lawyer, has the tape Diana made naming her assassin, and he is determined to get it.

---

$0.99 Previously $2.99

Find out more at: AMAZON
Christmas Magic

by Multiple Authors

---

NINE works of fiction from some of today's most exciting and best selling authors. A star-studded anthology of thrilling, action-packed and totally swoon-worthy first books by your favorite women authors. We hope you find some great characters to fall in love with. Includes Hooked on the Game, Second Chances, Alyssa's Redemption, My Despicable Ex, Tangled Beauty, Saving Forever, Patriotic Duty, Crossing the Line, and Opposing Sides.

---

FREE! Previously $9.99

Find out more at: AMAZON
EROTIC ROMANCE

kindleunlimited

Forbidden Indulgences

by Terry Towers

New York Times Bestselling Author

---

Ethan and Trey were notorious for breaking the hearts. Now both firefighters have changed. They're no longer the arrogant jocks they used to be, but sexy, caring men who are genuinely looking for a woman to share their lives with. And they have both set their sights on Ivy. While the old Ivy would have spent days agonizing over which hot guy she wanted this is no longer the case, because Ivy knows…She wants them both!

---

$0.99 Previously $2.99

Find out more at: AMAZON
CHILDREN'S BOOKS

A Cry Out Of Time

by JL Redington

---

Esme's family is heading to one of the ten most haunted houses in America, and Esme is in for the ride of her life. Upon arrival at Devil's Elbow and the Heceta House, Esme immediately begins noticing strange things around her. She hears voices, watches in horror as a ship crashes into the cliff side, and feels a presence seeking her help. Is Esme brave enough to help this lost soul? Will she be able to put the pieces to this puzzle together in time?

---

FREE! Previously $0.99

Find out more at: AMAZON
BESTSELLERS

kindleunlimited

A View to Die For

by Richard Houston

---

153 5-star reviews! Jacob is trying to make the best of a divorce and mid-life crisis when he learns that his sister has been arrested for the murder of her fourth husband, and his father is near death. Thus begins an adventure that takes Jake and his golden retriever from their Colorado retreat to a backwater town in the Ozarks where they search for cold-blooded killers, a cache of gold coins buried by Jesse James, and the love of a beautiful nurse.

---

$0.99 Previously $3.99

Find out more at: AMAZON
TEEN/YA

A Home on the Range

by Coty Justus

---

After her mother's death at the hands of a cult leader, Odessa escapes, relying upon determination, instinct and a mysterious voice to keep her one step ahead of her pursuers. The blood-stained contents of the heavy leather tote she bears have already cost lives, and she is prepared to kill to prevent them from falling into the wrong hands. In the west, Jason waits, struggling to comprehend his inner turmoil, even if the answers cost him his life.

---

FREE! Previously $3.99

Find out more at: AMAZON
LITERARY

The Korean Word For Butterfly

by James Zerndt

---

Anti-American sentiment is rising after an accident involving two Korean girls and a U.S. tank. Billie, a young poet, finds herself questioning her decision to travel so far from the comforts of American life. Moon works at the English school struggling to maintain his sobriety in hopes of getting his family back. And Yun-ji's new feelings of resentment toward Americans may lead her to do something she never would have imagined possible.

---

FREE! Previously $2.99

Find out more at: AMAZON
HORROR

The House on Cooper Lane

by Oliver Phipps

---

In 1984, Bud Fisher and his dog, Badger, come across a beautiful old mansion that has been converted into apartments. Something should have felt odd when he found out nobody lived in any of the apartments. To make matters worse, the owner is reluctant to let him rent one. Eventually he negotiates an apartment in the historic old house, but soon finds out that he's not quite as alone as he thought. What ghostly secret has the owner failed to share?

---

FREE! Previously $2.99

Find out more at: AMAZON
FANTASY - EPIC

The Forgotten King

by Brian Beam

---

Just when Korin is about to finally learn Max's secrets, profess his love to Sal', and set out to defeat Raijom, he finds nearly everything he cares about ripped from his grasp in one fell swoop. His and Til's abduction by a count with a grudge only serves to further complicate matters. Korin soon finds himself swept into an adventure that makes his prior dealings with dragons, demonic creatures, and evil wizards seem little more than child's play.

---

FREE! Previously $4.99

Find out more at: AMAZON
MEN'S FICTION

Patience County War

by Soren Petrek

---

Kill or be killed. Patience County's Sheriff, Sam Trunce is in the cross hairs of a Mexican drug cartel. He is not alone. Patience County's secret army of combat vets, Masai warriors and history's most deadly female assassin stand at his side. The Cartel's murder squad and Patience's army hurtle towards war, winner takes all.

---

FREE! Previously $1.99

Find out more at: AMAZON
WOMEN'S FICTION

Making Lemonade

by Kate Langdon

---

Jools has an addiction to married men, usually her boss, which always ends in disaster. Sally is married to Vincent, a self-absorbed televangelist, obsessed with his TV show and beauty treatments. Kat has the perfect life all mapped out…until her suspicions that her husband is having an affair are proved to be correct. Can they find their way back to the dreams of their youth—or is it time to accept life's lemons and start making lemonade?

---

FREE! Previously $3.99

Find out more at: AMAZON
CHRISTIAN/RELIGIOUS FICTION

Chasing Charlie

by C. M. Newman

---

269 5-star reviews! Vince, an overworked single father, already has enough on his plate when he is diagnosed with terminal cancer. He deals with it the only way he knows how—by fighting the illness with everything he has. Along his path toward a certain end, he mends relations with his estranged brother, reexamines the faith that has lost its place in his life, prepares his son to live life without his parents, and finally finds room for romance…

---

FREE! Previously $2.99

Find out more at: AMAZON
NONFICTION

Holding On For Dear Life

by Liz DeVivo

---

In 2000, Liz DeVivo was a young mother and a Social Worker when she became ill with Scleroderma. Months later, she was devastated when diagnosed with another rare disease, severe Pulmonary Hypertension. The two rare illnesses made for a very poor prognosis and her health rapidly deteriorated, her only hope became a transplant. She blends her story with practical and beautiful insights on coping and surviving a catastrophic illness.

---

FREE! Previously $8.99

Find out more at: AMAZON
App: Edna & Harvey—The Puzzle

---

Solving puzzles is a challenge, on your own or in pairs. Here are more than 100 images from the acclaimed Deponia adventures waiting to be put back together!

---

FREE! Previously $1.99

Find out more at: AMAZON
© 2014 Digital Media Revolutions Corp. All rights reserved.