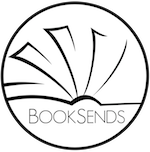 New Daily Bargain & Free Kindle Ebooks
Prices for the following books and apps are valid at the time of posting but can change at any time. Be sure to check product pages for current prices before purchasing.
This page is updated with the most recent deals by 1pm ET each day.
Deals for October 24th
FREE BOOKS OF THE DAY

Saving Grace

by Pamela Fagan Hutchins

---

444 5-star reviews! Katie is a high-strung attorney whose sloppy drinking and stunted love life collide hilariously during a doomed celebrity case in Dallas.

---

FREE! Previously $2.99

Find out more at: AMAZON
Finding Joy Around The World

by Kari Joys MS

---

When you complete "Finding Joy Around the World," you'll have a deeper understanding of what joy is and how you can create more joy in your own life.

---

FREE! Previously $9.99

Find out more at: AMAZON
HISTORICAL

How to Lose a Duke in Ten Days

by Laura Lee Guhrke

USA Today Bestseller

---

From the moment she met the devil-may-care Duke of Margrave, Edie knew he could change her life. And when he agreed to her outrageous proposal of a marriage of convenience, she was transformed from ruined American heiress to English duchess. Five years later, she's delighted with their arrangement, especially since her husband is living on another continent. But deals are made to be broken…

---

$1.99 Previously $6.99

Find out more at: AMAZON
SCIENCE FICTION

kindleunlimited

Star One

by Raymond L. Weil

USA Today Bestselling Author

---

Mase Colton has worked for years in the harsh unforgiving environment of the Moon building Tycho City. Now, with the completion of the Farside observatory complex, a deadly danger to the Moon and Earth has been discovered. A neutron star is about to enter the solar system. Can Mase Colton and his counterpart, Steve Larson on the Star One space station, find a way to preserve a small segment of humanity against this deadly danger?

---

$0.99 Previously $2.99

Find out more at: AMAZON
MEN'S FICTION

kindleunlimited

The Vig

by John M Nuckel

---

The Beginning of the most corrupt decade in the history of Wall Street was a good time to steal a little bit of money from a lot of people. Frank McGinley, a trading floor specialist with a fondness for vodka, uncovers a scam to skim money from traders accounts and accepts forty grand to look the other way. He has no idea he's landed in the middle of an ongoing federal investigation of a Ponzi schemer turned violent.

---

$0.99 Previously $2.99

Find out more at: AMAZON
HORROR

Voodoo Plague

by Dirk Patton

---

120 5-star reviews! John Chase has just arrived in Atlanta on a business trip when America experiences the worst attacks in history. Nuclear bombs destroy cities and the widespread release of nerve gas sends the majority of the surviving population into a murderous rage. Rescuing a woman who survived the attacks he must lead her to safety as Atlanta burns, raging infected roam unchecked and society disintegrates into savagery.

---

FREE! Previously $2.99

Find out more at: AMAZON
FANTASY - URBAN/PARANORMAL

The Sorcery Code

by Dima Zales & Anna Zaires

USA Today Bestselling Authors

---

Once a respected member of the Sorcerer Council, Blaise has spent the last year of his life working on a special magical object. The goal is to allow anyone to do magic, not just the sorcerer elite. The outcome of his quest is unlike anything he could've imagined—because, instead of an object, he creates Her. Gala. Nobody knows what she's capable of, but she will do anything to experience the world…even leave the man she is beginning to fall for.

---

FREE! Previously $0.99

Find out more at: AMAZON
MYSTERIES/THRILLERS

Due Justice

by Diane Capri

New York Times Bestselling Author

---

When a famous plastic surgeon's decomposed body surfaces in Tampa Bay with a bullet in its head, Federal Judge Willa Carson's "little sister" is caught in a high-stakes game of greedy lawyers, blackmail and deceit. Carly Austin knew the victim too well. Does she know too much about the killer, too? Before Willa discovers the answer, Carly disappears. Can Willa save Carly from herself and the murderous conspiracy? Or have they killed Carly, too?

---

$0.99 Previously $4.99

Find out more at: AMAZON
Fuzzy Navel

by J.A. Konrath

---

226 5-star reviews! Lieutenant Jacqueline "Jack" Daniels just got a call that eased her mind like nothing else could: Alex Kork, one of the most dangerous criminals Jack ever arrested, killed herself while in jail. But things sour quickly when a group of vigilantes on a murderous spree decide to take down a cop and the people she cares about...and they turn downright awful when Jack discovers that Kork may not be dead after all.

---

FREE! Previously $3.99

Find out more at: AMAZON
ROMANCE

Fatty Patty

by Kathleen Irene Paterka

---

Convinced her weight is the reason she's a four time loser in the semi-finals for Teacher of the Year, Patty resolves to make some changes in her body and her life. Sam, an overweight accountant she meets at the pool, swims into Patty's life with romance on his mind. But as their friendship grows, Patty finds it hard to see beyond his extra pounds. When it comes to winning the Grand Prize in life and love, Patty has some hard lessons to learn.

---

$0.99 Previously $2.99

Find out more at: AMAZON
One Night with a Billionaire

by J. S. Scott

New York Times Bestselling Author

---

110 5-star reviews! I thought I was strong, that I was doing fine, until I saw Jason Sutherland last New Year's Eve, and he stripped me bare in more ways than one. Jason is everything I want but can never have. We've known each other most of our lives, but I've avoided him since I turned eighteen because I know he's dangerous to me, to my façade. Turns out…I was right. Is my One Night With a Billionaire going to be my downfall…or my salvation?

---

FREE! Previously $0.99

Find out more at: AMAZON
EROTIC ROMANCE

Highland Wolf Pact

by Selena Kitt

New York Times Bestselling Author

---

147 5-star reviews! Sibyl isn't afraid of anything—except maybe being sold into marriage to a man she doesn't love. A man who, by reputation, is one of Scotland's cruelest lairds in over a century. Then her betrothed turns out to actually be far worse than his reputation. On an organized hunt for wolves—or, as the Scots call them, wulvers—Sybil escapes her fiancé's clutches, only to find she's run into something far more untamed and dangerous in the middle of the woods.

---

$0.99 Previously $2.99

Find out more at: AMAZON
ACTION/ADVENTURE

Vital Force

by Trevor Scott

---

Jake Adams is back with his fourth thrilling adventure. When an old Cold Warrior from Russia asks Jake to observe the launch of their newest ICBM, Jake finds himself in the taiga of the Russian Far East. But something goes terribly wrong with the missile, and Jake is recruited back into Network service undercover in China, where he battles with double agents, the Chinese Army, and even the elements, as he struggles to discover his enemies.

---

FREE! Previously $0.99

Find out more at: AMAZON
LITERARY

Southbound

by Jason Beem

---

Southbound follows Ryan McGuire, a horse racing announcer who faces his gambling demons on a daily basis. Just one bet could cost him everything…his job, his friends, his fans, his girlfriend, and even his own life. Despite knowing that all he loves is on the line, he succumbs to his vices and his life quickly spirals out of control. He's on a straight path southbound to rock bottom and only he has the power to stop it.

---

FREE! Previously $6.99

Find out more at: AMAZON
WOMEN'S FICTION

The Aunt Sally Team

by Flick Merauld

---

When Bill Green puts a notice in a post office window in Oxford, he hopes for a group of intellectually stimulating companions with whom to share long summer evenings playing Aunt Sally, a quaint, traditional English pub game. Instead he gets a zany assortment of characters, not one of whom lives up to his preconceptions, and the ensuing interactions and relationships become more and more entangled as the players progress through the season.

---

FREE! Previously $2.99

Find out more at: AMAZON
TEEN/YA

Rogue

by Jess Petosa

---

140 5-star reviews! This is the second book in the Exceptional series. Ally is finally outside the City walls, with her brother and her best friends. Luke is still inside the City walls, with no memory of the girl he once loved. Life in the Wilderness is dangerous, and they soon find out that they are not alone. Will Ally continue her journey to the Southern City, or will she risk it all to help the boy she loves?

---

FREE! Previously $2.99

Find out more at: AMAZON
MEN'S FICTION

The Last Crusade

by Henry Hack

---

Years ago, the terrorist group, OBL-911, attacked New York City killing and wounding several hundred people. Now, OBL-911 has re-grouped for one final assault on New York planning to kill millions using deadly poisons, nerve agents and dirty nuclear devices. The JTTF, now under the leadership of Inspector Harry Cassidy, is once again called upon to save the city, and the country, from death and destruction in one final confrontation.

---

FREE! Previously $3.99

Find out more at: AMAZON
CHRISTIAN/RELIGIOUS FICTION

Travelers Rest

by Ann Tatlock

---

Jane Morrow has a dilemma. She's engaged to Seth Ballantine, a member of the National Guard's 30th Heavy Brigade Combat Team, and he's returned from Iraq severely wounded. Jane hasn't seen him for nearly a year, and with trepidation, she heads to the VA hospital. Despite his injury, she's determined to convince him that they can have a life together. Her faith has never been strong, yet she hopes God will answer her prayers and tell her what to do.

---

FREE! Previously $14.99

Find out more at: AMAZON
FANTASY - EPIC

Secrets of the Stonechaser

by Nicholas Andrews

---

At one time, Nerris Palada had been part of the Thrillseekers, adventurers legendary in the continent of Tormalia. After years spent winning the hearts of the people and being immortalized in song and story, they went their separate ways. When evil forces emerge, a chance encounter reunites Nerris with his friends in their home village, and the Thrillseekers embark on one last grand adventure.

---

FREE! Previously $0.99

Find out more at: AMAZON
CHILDREN'S BOOKS

Daddy, Help Me Get Dressed

by Yonit Werber

---

Sweet Danny did not want to get dressed by himself. He wanted his dad to help him every evening. But then…Dad found an unexpected way to motivate Danny to do it by himself. This bed-time children's story tells the tale of Danny and his dad and a fun and easy way to motivate kids to get dressed by themselves, without shouting or fighting.

---

FREE! Previously $0.99

Find out more at: AMAZON
NONFICTION

Smoke Boat Sailor

by Dick Barbieri

---

The story of a young man coming of age on the USS Bang SS-385, a U.S. Navy submarine. A short history of the USS Bang SS-385 and the many adventures and experiences of the author while serving on the USS Bang in the early 1960's.

---

FREE! Previously $2.99

Find out more at: AMAZON
BESTSELLERS

Bloody Sunday

by William W. Johnstone & J.A. Johnstone

USA Today Bestselling Author

---

Gloria Jennings went on the run when she was accused of murdering her wealthy husband back east. And when she's accused of killing her new rancher husband in West Texas, Luke is able to track her down. But when he does, he surprises himself by not bringing her in—and actually helping her face down rival ranchers and other threats. Getting to know her, Luke doesn't believe Gloria is a killer. But there are others that do.

---

$1.99 Previously $7.13

Find out more at: AMAZON
App: Duolingo

---

2,407 5-star reviews! Learn Spanish, French, German, Portuguese, Italian, and English. Totally fun and 100% free.

---

FREE!

Find out more at: AMAZON
© 2014 Digital Media Revolutions Corp. All rights reserved.