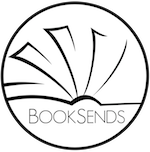 New Daily Bargain & Free Kindle Ebooks
Prices for the following books and apps are valid at the time of posting but can change at any time. Be sure to check product pages for current prices before purchasing.
This page is updated with the most recent deals by 1pm ET each day.
Deals for October 21st
FREE BOOK OF THE DAY

Nefarious Doings

by Ilsa Evans

---

Welcome to the sleepy town of Majic, where murder and mayhem, arson and adultery, death threats and disappearances are just around the corner…

---

FREE! Previously $4.99

Find out more at: AMAZON
Dwell in Possibility

by Ophelia Sikes

---

Kate craves Sean from the depths of her soul. But when his secret is ripped free from the shadows, their lives teeter on the brink of destruction.

---

FREE! Previously $0.99

Find out more at: AMAZON
Night Shitf

by L. L. Fine

---

Moses is a lonely fifty-one-year-old hospital orderly, wasting his genius in an urban hospital. Tonight, one bizarre graveyard shift changes that forever.

---

FREE! Previously $2.99

Find out more at: AMAZON
WOMEN'S FICTION

Tea Cups & Tiger Claws

by Timothy Patrick

---

127 5-star reviews! The year is 1916 and three newborn baby girls have become pint-size celebrities. Unfortunately, fame soon leads to greed, and the triplets are split up—parceled out to the highest bidders. Two of the girls go to live in a hilltop mansion. The third girl ends up with a shady family in an abandoned work camp. That's how their lives begin, and when their worlds later collide, as they must, the consequences are extreme.

---

$0.99 Previously $6.15

Find out more at: AMAZON
NONFICTION

Madison and Jefferson

by Andrew Burstein & Nancy Isenberg

---

The third and fourth presidents have long been considered proper gentlemen, with Jefferson's genius overshadowing Madison's judgment and common sense. But in this revelatory book about their crucial partnership, both are seen as men of their times, hardboiled operatives in a gritty world of primal politics where they struggled for supremacy for more than fifty years. A watershed account of the most important political friendship in American history.

---

$1.99 Previously $11.99

Find out more at: AMAZON
FANTASY - EPIC

The Cycle of Arawn

by Edward W. Robertson

---

Dante Galand is young. Penniless. Alone. But devoted to learning the dark magic of his world. His quest will take him from the city gutters to a foreign land of sorcerers. To a war for independence. And finally, to another war—this time, for his people's very survival. This complete trilogy includes over half a million words of strife, civil war, friendships made and broken, and one man's obsession to become the greatest sorcerer since the days of the gods.

---

$0.99 Previously $7.99

Find out more at: AMAZON
HISTORICAL

The First Time I Said Goodbye

by Claire Allan

---

In 1959, factory girl Stella Hegarty finds herself falling unexpectedly for the charms of a handsome US marine based in Derry. Caught up in a whirlwind of romance, Stella finds herself planning a new life in America with her beloved Ray. But when tragedy steps in, both their lives are thrown into turmoil and they come to realise they may have said their first, and last goodbye. Would you hold on tighter if you knew you were saying goodbye forever?

---

$1.81 Previously $6.49

Find out more at: AMAZON
MYSTERIES/THRILLERS

Veiled Threats

by Deborah Donnelly

---

Carnegie Kincaid has agreed to plan the wedding of one of Seattle's most prominent families, but before she can get the bride-to-be into just the right dress, a murder and a kidnapping plunge Carnegie into a mystery of extortion and violence. With a shadowy figure stalking her, a rich lawyer wooing her, and an annoying reporter pursuing her, Carnegie is putting all wedding plans on hold. In an explosion of sheer terror, she must hunt down a killer—till death do her part.

---

$0.99 Previously $5.99

Find out more at: AMAZON
Al-Quebeca

by Alan Annand

---

Montreal, Quebec. Homicide detective Sophie Gillette, still mourning the death of her brother during covert military operations in Afghanistan, is dispatched to the scene of a fatal hit-and run during a January snowstorm. Defying easy resolution, the case launches her on a collision course with biker wars, arms smuggling by First Nations warriors and, unexpectedly, a deadly terrorist plot.

---

FREE! Previously $1.99

Find out more at: AMAZON
ROMANCE

Ten Christmas Brides

by Multiple Authors

---

Join 10 New York Times, USA Today and National best-selling authors and celebrate the holiday season as Santa delivers our Christmas gift to you: a boxed set of stories brimming with emotion, holiday spirit and happy ever afters. Includes Recipe for Love, Must Love Santa, An Almost Perfect Christmas, Christmas Captive, The Army Doctor's Honeymoon Baby, Kiss Me Santa, An Unusual Christmas, A Cowboy for Christmas, The Christmas Honeymoon, and She's Not You.

---

$0.99 Previously $9.99

Find out more at: AMAZON
Hot Gossip

by Susanne O'Leary

---

Janine leaves France for a remote village in Ireland hoping to let go of a painful past. She has changed her name and taken on a whole new identity. But the locals are curious and soon tongues start wagging. To complicate matters, Janine gets involved with Mick O'Shea, a handsome man who harbours dark secrets of his own. When someone in the village alerts the press, Janine must make a decision: run away once more or stay to confront her past.

---

FREE! Previously $3.99

Find out more at: AMAZON
EROTIC ROMANCE

Mastering the Marquess

by Lavinia Kent

---

The time has come for the widow Louisa, Lady Brookingston, to move on, but she refuses to remarry at the cost of shaming her late husband's memory. Their six years together were wedded bliss—even if a war injury prevented him from fulfilling his marital duties. Only one woman can help Louisa: Madame Rouge, the discreet proprietress of a club where London's elite explore their wildest fantasies.

---

$0.99 Previously $2.99

Find out more at: AMAZON
TEEN/YA

The Last Witch

by Debbie Dee

---

For generations the Incenaga Witches have been forced to use their power to fulfill the wishes of others until they are drained of their magic and left to die. Desperate to protect his infant daughter—the last surviving witch—Emmeline's father escapes with her to the forests and vows to keep her hidden from the world. Sixteen years later, Emmeline is discovered and finds herself in the grip of a traitor who will stop at nothing to get what he wants…

---

FREE! Previously $2.99

Find out more at: AMAZON
LITERARY

Happy Birthday to Me

by Brian Rowe

---

Seventeen-year-old Cameron Martin has a huge problem: he's aging a whole year of his life with each passing day! All Cameron wants to do is go back to normal, but no one, not even the best doctors, can diagnose his condition. When he finds love with a mysterious young woman, however, he realizes his only hope for survival might be with the one person who started his condition in the first place.

---

FREE! Previously $2.99

Find out more at: AMAZON
HORROR

Ripper's Row

by Donnie Light & Shawn Weaver

---

In the fall of 1888, Jack the Ripper cut a swath of blood and terror through the streets of London, in an area known as Whitechapel. The papers called him a monster for attacking innocent women in the night. But if the world only knew the truth behind Jack's monstrous acts, they would think differently. Only Jack the Ripper could save the unsuspecting masses from the vampires that ruled the streets of Whitechapel after dark—or die in the attempt.

---

FREE! Previously $2.99

Find out more at: AMAZON
FANTASY - URBAN/PARANORMAL

Of the Persecuted

by Angie Brashear

---

Laila Pennedy awaits death by hanging. For the Rendow Clan rules the Woodlands Region, aiming to slaughter the Faithful. And she deserves to die. But Lars Landre, the man destined to lead the Faithful out of persecution, has other plans hidden behind his rare and mysterious blue eyes. Rescue. Clashes of weapons and souls. Brutal loss of lives. Unrequited love. How in all the Woodlands will Laila survive?

---

FREE! Previously $3.99

Find out more at: AMAZON
SCIENCE FICTION

Sullivan's War

by Michael K. Rose

---

On Earth, a powerful politician has been murdered. When he's assigned to the case, Agent Frank Allen soon discovers that the man responsible, Rick Sullivan, is not yet finished killing. But Allen will also discover that Rick Sullivan is not the man he appears to be, and the war he's fighting, a war to rid his home planet of its oppressive government, is not his only battle.

---

FREE! Previously $3.99

Find out more at: AMAZON
ACTION/ADVENTURE

Flash Crash

by K.R. Harris

---

When Abby Churchland, a highly skilled C.I.A. covert operative, uncovers the truth behind the Wall Street "flash crash", she is put into the crosshairs and targeted for death, by the very government she serves. Suddenly, the hunter becomes the hunted, but she's smart, brutal, and lethal. And if you are in her sights, may God have mercy on you, because she will not.

---

FREE! Previously $2.99

Find out more at: AMAZON
CHILDREN'S BOOKS

Halloween Stories for Children

by Uncle Amon

---

20+ Halloween Stories for Kids! Are you brave enough to read these scary ghost stories, spooky tales, and haunted adventures? Follow Reggie, Sam, and a few of their friends on some eerie and spine-chilling adventures through the neighborhood! This books is especially great for traveling, waiting rooms, and read aloud at home.

---

FREE! Previously $0.99

Find out more at: AMAZON
MEN'S FICTION

Wicked Temper

by Randy Thornhorn

---

In the long and jagged shadow of Riddle Top lies a darkling mountain world—-a world of unholy mirth and madness, of gods and demons you never knew existed. Hitch a wild-ass ride with two runaway teens—-the runty but tough preacher's girl Tizzy Polk and her punk boyfriend Matthew. They might think they are Bonnie and Clyde, but they might also race headlong into an evil far greater than their own.

---

FREE! Previously $3.39

Find out more at: AMAZON
CHRISTIAN/RELIGIOUS FICTION

Dearly Loved

by Bonnie Blythe

---

The lovesick daydreams of Meredith Ambrose's teenage years for neighborhood heartthrob David Steller have faded into uncomfortable memories-until he lands in a hospital bed in her unit where she works as an R.N. David came to the Northwest to look her up-he just didn't plan on their reunion occurring with him on a gurney. Can he prove he's really changed after all these years?

---

FREE! Previously $3.99

Find out more at: AMAZON
BESTSELLERS

kindleunlimited

MetaGame

by Sam Landstrom

---

121 5-star reviews! In this original and disturbingly irreverent prospective world, gaming is more than a diversion—and gamers are, literally, in it for life. The OverSoul, an enigmatic, unifying force, offers winners points that add up to currency. Reigning champs are given the gift of immortality—while losers are condemned to aging and death. D_Light is one of the best players in his Family and will do anything to win, even if it means committing murder.

---

$1.99 Previously $3.99

Find out more at: AMAZON
App: Tiny Thief

---

Six big adventures—sneak and steal your way through six epic quests, featuring an awesome pirate ship and daring castle siege! Tiny Thief is ready to start his big adventure. Are you?

---

FREE! Previously $2.99

Find out more at: AMAZON
© 2014 Digital Media Revolutions Corp. All rights reserved.