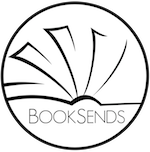 New Daily Bargain & Free Kindle Ebooks
Prices for the following books and apps are valid at the time of posting but can change at any time. Be sure to check product pages for current prices before purchasing.
This page is updated with the most recent deals by 1pm ET each day.
0
FREE BOOK OF THE DAY

Pure Conspiracy

by Austin Dragon

---

In 2096, four men must uncover the sinister conspiracies taking shape to avoid a worldwide conflict that could end all life on the planet.

---

FREE! Previously $2.99
Heroes & Hormones

by Mali Alcobi

---

Modern comforts come with stress that makes life more challenging then ever. Does it really take a superhero to survive and succeed in this world?

---

FREE! Previously $3.99
Captivate

by Vanessa Garden

---

Miranda is dragged underwater by a mysterious stranger and finds herself held captive in a glittering underwater city by an arrogant young king…

---

FREE! Previously $3.99
Get Into The Zone

by Kate Allgood

---

Do you know why some people thrive in high-pressure situations while others struggle? Kate Allgood will help you maximize your potential.

---

FREE! Previously $5.99
FANTASY - EPIC

kindleunlimited

Grump & Rose

by Aaron Burdett

---

Trolls kill. Violence is as much a part of them as their arms, legs, and tusks. Everyone knows about trollish Hunger, from drunk elves to righteous humans to greedy dwarves. Grump never feeds his Hunger. He would much rather feed his goat, even if doing so brings shame to his proud family. As his murderous brother sets a brutal plan in motion, fate plucks Grump from his solitary life and plunges him into the midst of wizards, wars, and an old woman's garden.

---

$0.99 Previously $2.99
FANTASY - URBAN/PARANORMAL

Truthsight

by Miriam Greystone

---

When Doctor Amy is forced to use her magic to save the lives of a centaur infant and its mother, the Mages capture her, beat her, and condemn her to die. Before the sentence can be carried out, Amy is abducted by a mysterious being named Rowan, who demands she use her healing abilities to save his father. But when Amy fails to save the ailing man, her actions unintentionally force Rowan into an exile that will soon turn into a death sentence.

---

$0.99 Previously $3.99
SCIENCE FICTION

kindleunlimited

The Watchers Trilogy

by T C Edge

---

In the hot and harsh farming world of Agricola, Cyra Drayton prepares to be tested. Along with all 16 year olds, she's about to discover what duty she'll hold for life. For most, their paths are set—they'll follow in their parents' footsteps. For Cyra, however, the little world she knows is about to become a whole lot different. Because Cyra isn't just a normal girl. She's got a special gift, a powerful ability, locked deep down inside.

---

$0.99 Previously $7.99
TEEN/YA

Storm of Arranon Allies and Enemies

by Robynn Sheahan

---

A powerful evil threatens the natural balance of Arranon, endangering all that lives. No less important to Captain Erynn Yager, a life treasured above her own hovers in a coma, close to death. In a race to uncover a cure and stop the mounting peril, Erynn risks everything—becoming the hunted. She challenges authority, and allies with a being others believe a mortal enemy. In pursuit of the true evil, Erynn finds that lines begin to blur…

---

FREE! Previously $2.99
HORROR

kindleunlimited

Sea Raptor

by John J. Rust

---

Jack Rastun was a decorated U.S. Army Ranger, until an unfortunate incident forced him out of the service. He is soon hired by the Foundation for Undocumented Biological Investigation and given a new mission, to search for cryptids, creatures whose existence has not been proven by mainstream science. Teaming up with the daring and beautiful Karen Thatcher, they must stop a sea monster's deadly rampage. But that's not the only danger Rastun faces.

---

$0.99 Previously $3.99
ACTION/ADVENTURE

kindleunlimited

Unforgiving

by Christopher Kenworthy

---

When lone ranger Mart Donohue sees smoke rising from a burning wagon, he risks his life by entering Apache territory in order to investigate. Two dead men are found amongst the debris. A woman's bag is the only indication that there was a third traveller. Donohue is convinced that this was not just a random killing. Accused of murder by the missing woman's fiancée, Donohue is forced on the run and must go in search of her in order to prove his innocence.

---

$0.99 Previously $3.99
HISTORICAL

kindleunlimited

The Outcast Brigade

by Douglas Hirt

---

They are not wanted where they come from. They are not welcome anywhere. They are outcasts, rootless and friendless, until luck or destiny throw them together. A former Apache scout shunned by his tribe, an ex-Union Army major, a former Confederate captain, and two army deserters, all forced to band together to stay alive. Can they bury their anger and work together long enough to do what they have to do?

---

$0.99 Previously $2.99
kindleunlimited

Rome Unbound

by Christopher Lee Buckner

---

64 AD. It has been over a century since Caesar first landed on Britain's shores. Now Rome has conquered the savage land, but civil unrest still prevails. Quintus Liberius Verus, a newly assigned centurion to the Ninth Legion, has been sent from Judea to take up a new post in Britain. A distinguished soldier, who rose from optio to centurian, achieving the prestigious rank of pilus prior for his work in the legion, he has decided he needs a change.

---

$0.99 Previously $3.99
kindleunlimited

Arthur Invictus

by Paul Bannister

---

Britain has lost its battle with Rome and the city lies in ruins. As Emperor of Britain, Arthur Imperator must reunite the fractured British tribes to lead them back to victory—and reclaim the kingdom. The Roman emperor Maximian is bound to strike again. But instead of waiting passively for him to attack, Arthur resolves to risk everything by leading his men to the Roman border and confronting the enemy head on.

---

$0.99 Previously $3.99
LITERARY

Rose in a Storm

by Jon Katz

New York Times Bestselling Author

---

112 5-star reviews! Rose is determined and focused, keeping the sheep out of danger and protecting the other creatures on the farm she calls home. But of all those she's looked after since coming to the farm as a puppy, it is Sam, the farmer, whom she watches most carefully. When an epic blizzard hits the region, it will take all of Rose's resolve, resourcefulness, and courage to help Sam save the farm and the creatures who live there.

---

$1.99 Previously $11.99
NONFICTION

Superman

by Larry Tye

---

Seventy-five years after he came to life, Superman remains one of America's most adored and enduring heroes. Now Larry Tye has written the first full-fledged history not just of the Man of Steel but of the creators, designers, owners, and performers who made him the icon he is today. But behind the high-flying legend lies a true-to-life saga every bit as compelling, one that begins not in the far reaches of outer space but in the middle of America's heartland.

---

$1.99 Previously $11.99
Treat Yourself

by Jennifer Steinhauer

---

If you grew up on corner-store treats, memory lane is paved with Ho Hos, Yodels, Oreos, and Ring Dings. And while your taste buds may have grown up a bit, chances are you still crave these classic flavors. After much obsessing, Jennifer Steinhauer has cracked the code for these iconic treats. Re-create the lunch-box delights that made you the envy of other kids with seventy recipes for all-natural, homemade versions of your favorite childhood treats.

---

$1.99 Previously $11.99
WOMEN'S FICTION

kindleunlimited

Shoulder the Sky

by D. E. Stevenson

---

Rhoda, an artist from London, and her childhood sweetheart, James, finally wed following a lot of deliberation—particularly on Rhoda's side. Their new home, although quaint, is isolated. With James away tending to the farm, Rhoda decides she will start painting again and finds she is highly inspired by her beautiful surroundings. To keep their marriage strong, James and Rhoda face the difficulties of living in isolation and bad weather together.

---

$0.99 Previously $3.99
MYSTERIES/THRILLERS

White Shadow

by Ace Atkins

---

1955: Tampa, Florida. The death of retired kingpin Charlie Wall—the White Shadow—has shocked the city, sending cops, reporters, and associates scrambling to find those responsible. As the trail winds through neighborhoods rich and poor, enmeshing the innocent and corrupt alike all the way down to the streets and casinos of Havana, an extraordinary story of revenge, honor, and greed emerges.

---

$1.99 Previously $3.99
kindleunlimited

Rebekka Franck Mystery Series

by Willow Rose

---

Three bone-chilling mysteries. She thought she could keep it a secret. Just fourteen years old, Amalie thought she could take off and go to the festival with her best friend without anyone knowing. She thought she was safe when she met a man offering her drugs, she thought she was safe when she went alone to her tent to take the pills. But when she opened her eyes and found herself in the man's basement, she knew she wasn't safe anymore. She was trapped.

---

$0.99 Previously $9.99
kindleunlimited

Sherlock Holmes and the Baker Street Dozen

by Val Andrews

---

Join the world's greatest detective and his assistant as they help solve the unsolvable with Lestrade and his team at the metropolitan police. Follow Holmes and Watson as they traverse the streets of London and take on cases from the most unlikely of clients in these thirteen short mysteries.? Includes "The Lobster Quadrille," "The Gantry Point Wreckers," "Sherlock Holmes and the Gypsy Switch," "The Kinema Mystery," "The Baker Street Conjurer," and more!

---

$0.99 Previously $3.99
kindleunlimited

Death Turns a Trick

by Julie Smith

---

164 5-star reviews! Rebecca Schwartz is happily playing the piano in a whorehouse when she suddenly finds herself assigned to make sure a near-naked state senator escapes a police raid. That dirty job done, a lovely evening turns even more delightful when she's picked up by the cops and spends the next two hours at the Hall of Justice. Could this day get any worse? Of course! Guess who arrives home to find a dead hooker on her living room floor?

---

$0.99 Previously $3.99
kindleunlimited

Chosen Child

by Linda Huber

---

Ella longs for a child of her own, but a gruesome find during an adoption process deepens the cracks in her marriage. Amanda is expecting her second child when her husband vanishes. She is tortured by thoughts of violence and loss, but nothing prepares her for the shocking conclusion to the police investigation. And in the middle of it all, a little girl is looking for a home of her own with a 'forever' mummy and daddy…

---

$0.99 Previously $2.99
Sleepy P.I.

by Aaron Steinmetz

---

Sandy Mantle used to work as a hitman who couldn't sleep until he made his kill. Now he works as a private investigator…who cannot sleep until he closes his case. And he's about to take a very long case. Point Insertion is a town with a secret. Myla Campbell is a woman with land someone wants her dead over. Sandy Mantle is a private eye with a receptionist who has a penchant for excessive advertising. There's also a midget. And a plot. And a few jokes.

---

FREE! Previously $2.99
ROMANCE

Burning Moon

by Jo Watson

---

Lilly Swanson has been planning her perfect life since she was twelve: Meet Mr. Right, have the big white wedding, buy a house in the burbs, and raise 2.5 picture-perfect kids. However, when her fiancé bails, her dream turns into a nightmare. But then Lilly makes an impulsive decision—she ditches the dress, grabs her passport, and heads off to Thailand to spend her honeymoon alone. Or so she thinks…

---

$0.99 Previously $4.99
My Tempting Highlander

by Maeve Greyson

---

Cursed to live forever with neither wife nor child, Ronan Sutherland has watched all he cherishes turn to dust—more than once. For hundreds of years, he's been trapped behind the mists of Loch Ness, hoping to identify the one woman who is prophesied to break the spell. Now, at last, the fates have aligned, and he's being sent into the future to fetch her. After a single glimpse, Ronan knows he's been waiting all his life for this passionate woman…

---

$0.99 Previously $3.99
Red Hot Romantic Suspense

by Multiple Authors

---

Sixteen new book boyfriends are here to save you from the same-old, same-old. Just when you thought the house was quiet, they'll show up—dressed in black leather or a well-tailored suit—to throw you on the back of a bike or into an Aston Martin and speed you away just as the bullets start to fly. And when the danger is over, then they'll throw you onto a bed or against a tree, because they're as passionate as they are brave.

---

$0.99 Previously $3.99
Nothing Stays In Vegas

by Elena Aitken

USA Today Bestselling Author

---

158 5-star reviews! With her life crumbling, the last thing Lexi wants to do is go on a trip, especially back to Vegas; a city full of glitz, excess, and Leo, the man she's spent the last six years trying to forget. But when her best friend announces she's getting married, Lexi doesn't have a choice. Face to face with memories of the gorgeous father of her child, Lexi can no longer deny the truth. But honesty will come at a price.

---

FREE! Previously $3.99
CHILDREN'S BOOKS

Mendel

by Anita Lavi

---

In Mendel, a father lovingly tells his two children the story of a Jewish boy who once lived in Poland during WWII. Each night after he tucks his children in, Father sits on the edge of the bed and begins his story about Papa, Mama and their three boys. Historically, the story is true. The tone is simple, poignant and gentle which makes it suitable for children aged 8 to 11. It teaches children about history in an ethically responsible way.

---

FREE! Previously $2.99
MEN'S FICTION

Operation Chaos

by Himanshu Rasam

---

After an anonymous phone call sets up a chain of disasters, the President gets pulled into a vicious whirlwind of murders and explosions. When a mysterious tape is discovered in the Durbaar Hall of the Rashtrapati Bhawan, it reveals a threat—a strange demand from a nameless psychopath. The nation's elite task force, "The Black Cats," finds out that a major terrorist operation is about to commence, and then all hell breaks loose…

---

FREE! Previously $0.99
CHRISTIAN/RELIGIOUS FICTION

300 Angels

by M. D. Winner

---

The touching story of the journey of a beautiful Dalmatian dog named Gracie from a miserable existence in a Mexican border town to a life of love in a home that will be hers forever. The inspirational true story of how the kindness of strangers overcame adversity and transcended the borders of a country just to save one very special dog.

---

FREE! Previously $2.99
BESTSELLERS

Lost Horizon

by James Hilton

---

286 5-star reviews! Hugh Conway saw humanity at its worst while fighting in the trenches of the First World War. Now, more than a decade later, Conway is a British diplomat serving in Afghanistan and facing war yet again—this time, a civil conflict forces him to flee the country by plane. When his plane crashes, Conway and the other survivors are found by a mysterious guide and led to a breathtaking discovery: the hidden valley of Shangri-La.

---

$1.99 Previously $9.99
App: Doodle Jump: DC Super Heroes

---

Warning to all villains: There's a new super hero in town! Doodle the Doodler of Doodle Jump fame learned a trick or two from Batman and is now facing off against Gotham's most infamous villains.

---

FREE!
© 2016 Digital Media Revolutions Corp. All rights reserved.