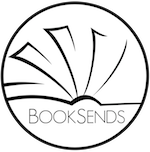 New Daily Bargain & Free Kindle Ebooks
Prices for the following books and apps are valid at the time of posting but can change at any time. Be sure to check product pages for current prices before purchasing.
This page is updated with the most recent deals by 1pm ET each day.
0
FREE BOOK OF THE DAY

The Cheyenne Mail Order Bride Dreams of a Rich Life

by Iris Kelly

---

104 5-star reviews! Virginia agrees to be the mail order bride of a wealthy Cheyenne businessman, but she soon discovers she's betrothed to a pauper…

---

FREE! Previously $2.99
Ruthless

by Mallory Crowe

---

114 5-star reviews!  When a stranger offers her an opportunity for wealth and power, Jean can't refuse. But there's more to Colin than she realizes.

---

FREE! Previously $3.99
Murder in Murloo

by Brigid George

---

When a woman is strangled, her family calls in journalist Dusty Kent who has an impeccable record in solving the cold cases she writes about.

---

FREE! Previously $2.99
The Storm

by Kevin L Murdock

---

A solar storm knocks out the world power grid and anarchy soon follows. One man, Josh Myers, struggles to survive as society falls apart around him.

---

FREE! Previously $1.99
Vietnam War

by Hourly History

---

The Vietnam War was one of the most iconic events of the 20th century. Its origins lie in Europe's colonial conquests, and its legacies endure to this day.

---

FREE! Previously $2.99
FANTASY - EPIC

Liesmith

by Alis Franklin

---

Sigmund Sussman finds himself content working in low-level IT support.  Then in walks the new guy, Lain Laufeyjarson. He's not shy and awkward like Sigmund, which is why he finds it odd when Lain flirts with him. As Sigmund gets to know his mysterious new boyfriend, fate—in the form of an ancient force known as the Wyrd—begins to reveal the threads that weave their lives together.

---

$0.99 Previously $3.99
FANTASY - URBAN/PARANORMAL

The Becoming

by Kemdi Ik

---

Things aren't always as they seem…Seventeen-year-old Ellicia knows this. Witnessing a girl being drained from the neck and seeing other things that she can't explain away lead her to believe so. Ellicia used to think that her life ended the very moment her dad died in front of her. However, a year after his death, she begins to consider the fact that she might have gotten it wrong the first time around. Her life didn't end. In fact, it's only just beginning.

---

$0.99 Previously $2.99
SCIENCE FICTION

kindleunlimited

Einstein's Secret

by Irving Belateche

---

248 5-star reviews! Before he died, Einstein wrote a secret deathbed confession. Jacob has spent his entire adult life obsessively hunting down that secret…until history delivers him one more clue. A clue that leads him to an impossible and unbelievable discovery: Time travel. Now history is changing, and if Jacob doesn't rescue Einstein's secret, everything that he's ever known will disappear forever.

---

$0.99 Previously $3.99
TEEN/YA

Catalyst

by Kristin Smith

---

In a crumbling, futuristic Las Vegas where the wealthy choose the characteristics of their children like ordering off a drive-thru menu, seventeen-year-old Sienna Preston doesn't fit in. As a normal girl surrounded by genetically modified teenagers, all of her imperfections are on display. But after the death of her father, everything she's ever known and loved changes in an instant…

---

$0.99 Previously $3.99
Transformation

by John O'Riley

---

Most of the world is blissfully unaware of an impending disaster that looms ever closer. Most of the survivors will emerge from the widespread devastation as psychics. Those who already possess special abilities, like Emily, will grow exponentially stronger. For years, Psi-Tech harbored secret plans to eliminate all of these loose ends before they can reach their full potential, and now that time has finally come…

---

FREE! Previously $3.99
HORROR

Bloodstream

by Rachel Fox

---

When a promised job fails to materialize for Wade, he is mistaken by Lara to be the vampire slayer she has hired to kill her sister-in-law. Wade takes takes full advantage of the situation, collects the money and runs. During his getaway, things go wrong, and soon get worse when he runs into the real vampire slayer.

---

FREE! Previously $2.99
ACTION/ADVENTURE

Radigan

by Louis L'Amour

---

When beautiful Angelina Foley presents Tom Radigan with a Spanish grant and claims ownership of his land, he realizes he's up against a cunning and deadly opportunist. Foley wants him off Vache Creek immediately, and with three thousand head of cattle, an outfit of hardcase gunfighters, and winter coming on, she is unwilling to take no for an answer. But fighting for his ranch—and, if he has to, killing for it—is something Radigan is more than willing to do.

---

$1.99 Previously $5.99
HISTORICAL

kindleunlimited

Unrelenting

by Marion Kummerow

---

Berlin, Germany 1932. Dr. Wilhem "Q" Quedlin, chemical engineer and inventor, lives for his science. A woman is not in his plans—nor is it to be accused of industrial espionage. But watching Hitler's rise to power spurns his desire to avoid another war that will completely destroy his beloved country. Q makes the conscious decision to fight against what he knows is wrong, even if it means certain death for him—and anyone he loves.

---

$0.99 Previously $3.99
kindleunlimited

Hammer For Princes

by Cecelia Holland

---

Fulk, Earl of Stafford, bravely fights with his knights for honor and peace as Thierry, Fulk's uncle, grows increasingly obsessed by his own dark desire for success. New battles are fought throughout the kingdom and sieges grip the nation as war and fever threaten to take Fulk's loved ones from him. Filled with regret and uneasy about the naïve and stubborn Rannulf's welfare, the Earl of Stafford fiercely defends himself and all he holds dear.

---

$0.99 Previously $3.99
LITERARY

kindleunlimited

Rubber Match

by Marcus Cootsona

---

Fifty-nine year-old Atherton tennis teaching pro and family man Wally Wilson won the 2011 U.S. Open behind 250 mph serves and a timely disqualification, and was promptly banned from professional tennis. Two years later, Wally is picked to play Davis Cup, framed for stealing a Dutch masterwork, and hunted by obsessive-compulsive Mounties. There goes his nap.

---

$0.99 Previously $2.99
NONFICTION

kindleunlimited

The Invisible Man

by Michael Coren

---

351 5-star reviews! For almost half a century H. G. Wells was an international phenomenon. Unlike any previous biographer, Michael Coren shows that while many have considered Wells to be on the side of the angels, he was in fact invariably on the wrong side in the major political and literary debates of the age. Drawing on eye-opening new material, The Invisible Man delves deep into the paradoxes that characterized Wells.

---

$0.99 Previously $3.99
kindleunlimited

The Star Captains

by Tom Wareham

---

The officer corps of the Royal Navy during the long wars of 1793-1815 was one of the most successful military cadres in history. The most glamorous and high-profile group were undoubtedly the frigate captains. Independent action and rugged individualism were essential to their stories. This is the first book to look at the nature of frigate command and ask whether their romanticised image was indeed close to the truth.

---

$0.99 Previously $3.99
Serenade to the Big Bird

by Bert Stiles

---

At the age of twenty-two, Bert Stiles joined the American Air Force. Two years later he began his life as a co-pilot of a B-17 Flying Fortress, flying high over Germany and bombing cities far below. In his moving memoir, Stiles takes you to the heart of life as a young bomber pilot in World War Two; the terror of being under fire from flak and German planes, the dreams of the future and the overwhelming tiredness that hung over every member of the crew.

---

$0.99 Previously $3.99
WOMEN'S FICTION

kindleunlimited

So Wonderful as Want

by Joyce DeBacco

---

Set among the natural beauty of Southwest Florida before and during the land boom of the twenties, Dinah's childhood dream of leaving her small riverfront town seems doomed until she meets charming Tyler, an ambitious land developer who's interested in more than just her land. Her dream within reach, Dinah must now choose between the man who can make her dream come true, or the man who's been there for every joy, every sorrow in her life.

---

$0.99 Previously $3.99
MYSTERIES/THRILLERS

kindleunlimited

Mind in the Clouds

by Bruce M. Perrin

---

Doc Price is all set to assess training developed for a team like no other, a team where one member is human and the other one of the most intelligent and lethal systems ever built by man—the Joint Aerial Combat Capability. Loaded with the latest in detection and threat assessment technology, JACC is a silent, deadly hunter in the sky. Doc discovers, however, that JACC may not be the only killer on the remote Nevada test range where he now finds himself.

---

$0.99 Previously $3.99
kindleunlimited

Caly's Island

by Dick Herman

New York Times Bestselling Author

---

Six skilled retirees are meeting up for a sailing trip, a break from their action-packed former lives. These aging giants, calling themselves the 'freakin' old guys' are hard-working leaders in their respective fields and have a menagerie of skills to show for it. But when they get caught in the crossfire of a mafia drug deal, it becomes clear that some of the group's members may be hiding secrets and past lives from the others…

---

$0.99 Previously $2.99
kindleunlimited

Raffles

by Richard Foreman

---

Raffles' biographer and accomplice recounts the time they broke into Hatchard's of Piccadilly. Their mission? To steal a letter, formally owned by one Rene d'Aramis, which if published could compromise a prominent member of the government. Yet, even more intriguing than their employment is their employer—a certain Mr Sherlock Holmes. This omnibus includes: The Gentlemen Thief, Bowled Over, and A Perfect Wicket.

---

$0.99 Previously $3.99
kindleunlimited

Joint Judgement

by Wendy Cartmell

---

A normal day at the Reading Young Offender's Institute doesn't stay that way for long. A new inmate attacks the doctor. Then someone murders the art teacher, Jack Walker. When an inmate holds the remaining teachers hostage and refuses to let the police investigate, Emma calls her boyfriend Sgt Billy Williams. Can Billy solve a murder, and stop anyone else meeting the same fate?

---

$0.99 Previously $3.99
kindleunlimited

Sherlock Holmes and the Hentzau Affair

by David Stuart Davies

---

Colonel Sapt journeys to England on a secret mission to save the country from anarchy. His mission is to engage the services of Rudolf Rassendyll to impersonate the King while the monarch recovers from a serious illness. But Rassendyll has mysteriously disappeared. In desperation, Sapt consults Sherlock Holmes who, with his faithful companion Watson, travels to the Ruritania in an effort to thwart the plans of the scheming Rupert of Hentzau.

---

$0.99 Previously $3.99
Kick

by John L. Monk

---

215 5-star reviews! Dan rides the bodies of violent criminals like a supernatural jockey, pushing out their consciousness and taking over. Normally, before the villain returns to kick him out, Dan dishes out a final serving of justice and leaves the world a safer place. It's one of the rules if he wants more rides, and he's happy to oblige. For a part-time dead guy, it's a pretty good gig. And then he meets her.

---

FREE! Previously $2.99
ROMANCE

kindleunlimited

Mistletoe Kisses & Christmas Wishes

by Allyson R. Abbott & Tamara Ferguson

---

Two brand new Christmas stories. THE PRICKLY CHRISTMAS KISS—Elf has a Christmas wish: avoid all men. But when she's stranded in a cold isolated cabin, will she need to break her rule and rely on a hunky veterinarian to help her start a fire? TWO HEARTS' CHRISTMAS WISH—Jason made a wish when he kissed Katherine under the mistletoe fourteen years ago. Now an Air Force Captain and wounded warrior, he awakens from dreams invaded by the girl from his past.

---

$0.99 Previously $2.99
kindleunlimited

Two Billionaires Next Door

by Jay S. Wilder

---

I'm a pompous, entitled jerk who happens to be a billionaire. I keep women at a safe distance. Except for the ones my best friend, Zack, and I hook up with. Yeah, we like to share one woman at a time. Then Mindy shows up and upsets the balance. She's not like any woman I've ever met before. I can't trust women to begin with, and am even more suspicious of one who wants nothing from me. Until I begin to need more of her.

---

$0.99 Previously $3.99
kindleunlimited

The Last Prince

by Audrey Noire

---

Bridget Gideon's day has just gone from bad to bizarre. On the run from her drug-dealing ex-boyfriend, she falls through a rip in space-time and lands on a frozen planet inhabited by an alien species—who turn out to be the Celtic gods of old. The planet may be chilly, but the sexy prince who rescues her is all kinds of hot. As they work to find a way for Bridget to go back home, the heat between them blazes out of control.

---

$0.99 Previously $12.99
Romance Down Under

by Tracey Alvarez

USA Today Bestselling Author

---

Ryan "West" Westlake belongs on the island. It's in his blood and who he is. When Piper Harland walked out of his life years ago, West let her go. He'd never stand in the way of a woman and her dreams. But now that she's back, their past smacks him right in the face. With tempers flared and desires heightened, West just might realize what he lost so long ago. Includes two full-length, standalone romances: In Too Deep and Hide Your Heart.

---

FREE! Previously $2.99
EROTIC ROMANCE

Stolen Innocence

by Melody Anne

New York Times Bestselling Author

---

Mary's life is boring, conservative and typical. She wants adventure, thrills and so much more. But she will soon learn to be careful what to wish for when she's taken against her will and thrust into the twisted world of a powerful man who doesn't care if she lives or dies. When Mary starts becoming Elena, she does find a savior, but is he truly the person who will protect her, or will he be the one to escort her straight into the pits of hell?

---

FREE! Previously $0.99
CHILDREN'S BOOKS

Faery Swap

by Susan Kaye Quinn

---

Fourteen-year-old Finn just wants to keep his little sister out of Child Protective Services. Warrior faery Prince Zaneyr just wants to escape his father's reckless plan to repair the Rift—a catastrophe that ripped the faery realm from Earth 4,000 years ago and set it adrift in an alternate, timeless dimension. When Zaneyr tricks Finn into swapping places, Finn becomes stuck in the Otherworld, fighting spriggans with sharp teeth and rival faery Houses.

---

FREE! Previously $3.99
MEN'S FICTION

Absolute Zero

by Frederick Aldrich

---

Ebola. The very sound conjures up hideous images, images that cannot begin to convey the horrors of the disease itself. An African man carrying the virus has arrived unhindered in Dallas. Experts assure the public there is no cause for fear. But is there really nothing to fear? Could Ebola be used as a terrorist weapon? Written in 1997, Absolute Zero is the tale of just such an attack on America. It is the story of an unlikely hero who saved millions.

---

FREE! Previously $1.99
CHRISTIAN/RELIGIOUS FICTION

A Love to Treasure

by Kimberly Rose Johnson

---

School teacher Nicole Davis is on summer break, but this vacation is unlike any other. Her beloved Grandmother's final wish has landed Nicole smack in the middle of her favorite destination—Sunriver, Oregon, following Grams's clues on a mysterious scavenger hunt. Unexpectedly, Nicole finds more than just a fellow sleuth in a handsome police officer, Mark Stone. But Mark must return to his job in Portland at summer's end, and Nicole must guard her heart.

---

FREE! Previously $3.49
BESTSELLERS

kindleunlimited

The King's Traitor

by Jeff Wheeler

---

557 5-star reviews! Owen Kiskaddon grew from frightened boy to trusted officer in the court of Kingfountain—and watched its regent, Severn Argentine, grow ever more power-mad. Owen has anticipated the day when the king he fears and reviles, yet loyally serves, will be toppled. Now, as Severn plots a campaign of conquest, the time has come to take action…and Owen's destiny demands that he lead the strike.

---

$2.00 Previously $4.99
App: Ticket to Ride

---

The official adaptation of Days of Wonder's best-selling train board game, Ticket to Ride takes less than one minute to learn but a lifetime to master.

---

FREE!
© 2016 Digital Media Revolutions Corp. All rights reserved.