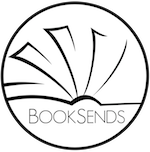 New Daily Bargain & Free Kindle Ebooks
Prices for the following books and apps are valid at the time of posting but can change at any time. Be sure to check product pages for current prices before purchasing.
This page is updated with the most recent deals by 1pm ET each day.
Deals for October 25th
FREE BOOK OF THE DAY

Pushing Up Daisies

by Rosemary Harris

---

When Paula discovers a body while restoring the gardens at a local landmark, she unearths dirty business the town has kept buried for years.

---

FREE! Previously $2.99

Find out more at: AMAZON
WOMEN'S FICTION

kindleunlimited

What the Dog Ate

by Jackie Bouchard

---

The vet hands Maggie Baxter a plastic specimen bag containing a pair of size-tiny lavender thong panties extracted from her dog; but they are not hers. This is how Maggie discovers that her husband of seventeen years is cheating on her. When he leaves her for the other woman, Maggie and her the-world-is-my-smorgasbord chocolate Lab, Kona, are left to put their lives back together.

---

$0.99 Previously $2.99

Find out more at: AMAZON
FANTASY - URBAN/PARANORMAL

Dark Hope

by Monica McGurk

---

For years after a shocking child abduction, Hope lived a sheltered existence under the protection of her fanatically religious father. Now, liberated by her mother, Hope prepares to start life over as a normal kid in an Atlanta high school. Normal, that is, until Hope meets Michael, a gorgeous emancipated teen with a mysterious past and a strong interest in Hope. But is Michael a protector, or something more sinister—and just why does he seem so familiar?

---

$0.99 Previously $2.99

Find out more at: AMAZON
ACTION/ADVENTURE

Hell Ship

by David Wood & Sean Ellis

---

When Navy SEAL Dane Maddock and his squad are sent to find the wreckage of a sunken World War II Japanese "Hell Ship," they find themselves caught up in a deadly race to solve an eight hundred year old mystery. Can Dane and Bones outrun, outfight, and outwit a cadre of deadly adversaries and find the key to unlock the deadly secret of the Knights Templar? Sunken ships, conspiracies, secret societies, and all the action you can handle!

---

$0.99 Previously $3.99

Find out more at: AMAZON
SCIENCE FICTION

Linkage

by Jay J. Falconer

---

Drew's legs are crushed but not his spirit despite a swarm of energy vortexes unleashing their fury across planet Earth. Millions are dead and his failed anti-gravity experiment may be the cause. With the help of his devoted foster brother, Lucas, the Ramsay brothers scramble to devise an ingenious plan to stop the annihilation of the human race, but soon learn that they've been unwittingly maneuvered into the middle of a much larger saga…

---

FREE! Previously $4.99

Find out more at: AMAZON
LITERARY

Painted From Memories

by Barbara Forte Abate

---

The emotionally fractured casualty of a hideous childhood tragedy, Catherine has at last found her happy-ever-after in Grayson Barnett, and it is the promise of a freshly polished future that compels her to bury her past beneath purposeful lies and omissions. She considers telling her new husband the truth—that she isn't the person he thinks she is—but in the end she doesn't. To say something is to potentially say everything. And it is simply too late...

---

FREE! Previously $3.99

Find out more at: AMAZON
MYSTERIES/THRILLERS

kindleunlimited

Hurricane Hole

by RP Dahlke

---

Marooned in Baja, Mexico, a Chechen arms dealer is waiting for the right diver to retrieve the deadly cargo on the bottom of the Sea of Cortez. But when the Queen of daytime drama, Leila Hunter Standiford, happens to admires a beautiful vintage Alden and it's handsome captain, she doesn't realize that the boat will soon burn to the water line, or that a dead body will be found below and the captain has been targeted as the sacrificial diver. 

---

$0.99 Previously $2.99

Find out more at: AMAZON
The Seventeenth Floor

by Dmytro Bondarenko

---

A story about a young Ukrainian man who was very fond of his wife but secretly dreamed of other women. A friend of his advised him to visit a local brothel... 

---

FREE! Previously $7.99

Find out more at: AMAZON
ROMANCE

Risky Brides

by Multiple Authors

---

Looking for your next must-read author? You'll find him or her in this limited-time-only collection. USA Today Bestsellers, (Vicki Hinze, Rita Herron, Donna Fletcher, Peggy Webb, Kathy Carmichael) veteran authors, (Kimberly Llewellyn and Tara Randel) and dynamic newcomers, (Bayard & Holmes)—all share their unique take on what it means to be a risky bride.

---

$0.99 Previously $5.99

Find out more at: AMAZON
Treat with Caution

by Serenity Woods

---

Kole tries to think of Tasha as just his sister's best friend, but it's getting harder and harder. Literally. And he's having trouble hiding it. So when their friends suggest a bet with the shop they've both had their eye on as the prize, and it means he can get his hands on Tasha, he's quick to agree. The scheme? To get the other person to fall in love with them. In eight days. Both are confident their attraction is only physical. Both are in trouble…

---

FREE! Previously $0.99

Find out more at: AMAZON
EROTIC ROMANCE

His

by Aubrey Dark

---

I never meant to be here: tied up in bed next to a serial killer. When I followed him home, I was just playing Nancy Drew. Trying to find out his secret. His kiss was intoxicating, and I thought he was harmless. I was wrong. Nancy Drew never ended up in a basement, handcuffed to a radiator, teased to the edge of insanity, begging to be let go. Soon, I stopped begging to be let go. Soon, I started begging to be HIS.

---

$0.99 Previously $2.99

Find out more at: AMAZON
TEEN/YA

The Angel's Covenant

by Lynn Landes

---

Chosen as the Keeper of Humanity I guide dying, and lost spirits home. As children, they teach us to lift up our shields of faith, that fear and worry gives the demons an opening. How do I do that when my shield is so heavy with the blood of those I left behind? They say my thoughts must solely rest in the Maker. The demons thrive on terror and pain; I have seen that first hand with the massacre of my family. The screams of the dead haunt me still.

---

FREE! Previously $2.99

Find out more at: AMAZON
HORROR

Drawing Blood

by Richard Finney & Franklin Guerrero

---

Matt Haynes and Tyra Redmond briefly met in the Green Zone in Iraq. Years later, their paths cross again after a world war has ravaged the planet and decimated the human population. Both are now prisoners at a "Blood Donation Center," known as CCC197, where they must endure a daily dehumanizing existence of being kept alive only to serve as a source of blood for their captors. Matt and Tyra must overcome their clashing personalities if they plan to escape…

---

FREE! Previously $0.99

Find out more at: AMAZON
MEN'S FICTION

A Striking Death

by David Anderson

---

An elderly retired French teacher is found brutally bludgeoned to death in his bedroom. With very few leads to go on and no witnesses, Detective Sergeant Nicholas Drumm of the Violent Crimes Unit with the York Police Services is faced with a difficult task in finding the killer. One surprising event follows another, as Drumm finds himself in a race against a killer with a violent and twisted agenda.

---

FREE! Previously $3.99

Find out more at: AMAZON
FANTASY - EPIC

Enchantment's Reach

by Martin Ash

---

The small kingdom of Enchantment's Reach lies close on the border of the mysterious land of Enchantment from where strange energies seep, borne invisibly on unnatural breezes. Untamed magic resides in the air, in the land itself, and sometimes also deep within the minds of its inhabitants. Ahead lie treacherous intrigues both human and otherworldly, and a desperate quest into lands of warring gods, into dimensions previously uncontacted…

---

FREE! Previously $2.99

Find out more at: AMAZON
CHILDREN'S BOOKS

Cassie and The Wild Cat

by Pat Hatt

---

Cassie and The Wild Cat are back and on the bug hunting attack. It seems their home has been invaded by a pest who thinks he is better than the rest. Can Cassie and The Wild Cat form a team? Or is such a thing nothing but a dream? Join The Wild Cat and Cass as another fun adventure comes to pass. Simply add another book from Pat Hatt to your rug to find out if they can beat the bug.

---

FREE! Previously $0.99

Find out more at: AMAZON
NONFICTION

No Sense of Direction

by Eric Raff

---

No Sense of Direction is a highly enjoyable tale of an adventurous advertising executive from New York City who traded his briefcase for a backpack and a one-way ticket. With a sharp eye for detail and a keen sense of humor, Eric Raff recounts what its like to hit the road with no plan and no destination. If you've ever thought of giving it all up to take off and travel, No Sense of Direction might just give you the incentive to do it.

---

FREE! Previously $2.99

Find out more at: AMAZON
HISTORICAL

The Ming Storytellers

by Laura Rahme

---

Once a palace orphan, the wilful Min Li has only ever sought to please, even if that means pleasing Emperor Zhu Di. Now a powerful concubine, Min Li unearths a terrible secret concealed within the walls of Beijing's Imperial city. Driven to despair, she seeks help from her lover, Admiral Zheng He. But this will spark a chain of events that even sets Beijing's palace on fire. Min Li's fate is sealed but her true enemy is not who she thinks.

---

FREE! Previously $4.99

Find out more at: AMAZON
CHRISTIAN/RELIGIOUS FICTION

Arresting Grace

by Michael Joel Green

---

Michael Green expected many things from his 38th year: to redeem a failed acting/music/writing career, to build upon friendships and church relationships, and most of all, to finally meet someone. He'd been looking—and waiting—a long time. What he didn't expect was to get arrested for a DUI, driving home from a church dinner. That changed everything. It was a shame, too. Two weeks earlier, he had met someone.

---

FREE! Previously $2.99

Find out more at: AMAZON
BESTSELLERS

kindleunlimited

Weekend Warriors

by Fern Michaels

#1 New York Times Bestselling Author

---

206 5-star reviews! Life isn't fair. Most women know it. But what can you do about it? Plenty…if you're part of the Sisterhood. On the surface, these seven women are as different as can be--but each has had her share of bad luck, from cheating husbands to sexist colleagues to an unjust legal system. Now, drawn together by tragedy, they're forging a bond that will help them right the wrongs committed against them and discover an inner strength they didn't know they had.

---

$1.99 Previously $4.99

Find out more at: AMAZON
App: Alarm Clock+ Free

---

More reliable. Easier to Use. Better Looking. Alarm Clock+ for Kindle Fire Free is the only alarm clock you need to wake you up in the morning!

---

FREE!

Find out more at: AMAZON
© 2014 Digital Media Revolutions Corp. All rights reserved.