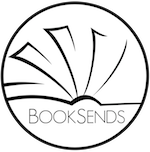 New Daily Bargain & Free Kindle Ebooks
Prices for the following books and apps are valid at the time of posting but can change at any time. Be sure to check product pages for current prices before purchasing.
This page is updated with the most recent deals by 1pm ET each day.
0
FREE BOOK OF THE DAY

Payback and a Bottle of Merlot

by Bria Marche

---

With hilarious speed bumps, hiccups, and crazy calamities along the way, Mia's ridiculous plot for payback against her cheating husband turns into a chance for unexpected friendships and real love.

---

FREE! Previously $3.99

Find out more at: AMAZON
Angel

by Barbara Taylor Bradford

---

Orphaned at a young age, the lives of Rosie, Gavin, Nell, and Kevin are irrevocably intertwined. This book is the story of a family formed by fortune, not blood.

---

FREE! Previously $6.99

Find out more at: AMAZON
HORROR

kindleunlimited

The Devil's Bed

by Doug Lamoreux

---

While touring a ruined castle in southern France, Brandy Petracus is led to the unhallowed graveyard of Templar Knights executed for practicing Black Magic. Brandy soon finds herself the leader of an eclectic group besieged by resurrected Templar knights—craving their blood. Vampirism, madness, dark humor and flashbacks to 14th century Paris tell Brandy's story of commitment, trust and sacrifice, as she is forced to hole up in an ancient chapel with her friends and fight for survival.

---

$0.99 Previously $2.99

Find out more at: AMAZON
HISTORICAL

Western Seduction

by Brenda Jernigan

---

Shannon McKinley flees Scotland to America hoping for a new life. She has answered an ad to be a nanny at Star Ranch in the Texas Territory. It doesn't matter that she has never been a nanny. If she can handle men…she can handle children. As Shannon tames Luke Griffin's two wild children, Luke proves a little more difficult as he still mourns his dead wife.

---

$0.99 Previously $3.99

Find out more at: AMAZON
WOMEN'S FICTION

The Breakup Doctor

by Phoebe Fox

---

Call Brook Ogden a matchmaker-in-reverse. Let others bring people together; Brook, licensed mental health counselor, picks up the pieces after things come apart. But when her own relationship suddenly crumbles, Brook finds herself engaging in almost every bad-breakup behavior she preaches against. And worse, she starts a rebound relationship with the most inappropriate of men: a dangerously sexy bartender with anger-management issues—who also happens to be a former patient.

---

$0.99 Previously $2.99

Find out more at: AMAZON
TEEN/YA

kindleunlimited

The Mark of Noba

by G.L. Tomas

---

Sterling Wayfairer has one goal for his senior year: make his mark. He's been slipping into the background his whole high school career—distracted by his mother's mental health, unsettled by the vivid dreams that haunt him at night, and overshadowed by the athletic accomplishments of his popular best friends. But this year is going to be different. He's going to break a few rules, have some fun, and maybe even work up the nerve to ask his crush out on a date.

---

$0.99 Previously $2.99

Find out more at: AMAZON
Enchanted Revenge

by Theresa M. Jones

---

When seventeen year old Lily finds her parents brutally murdered, leaving her broken and alone, she is determined to bring justice to the fairies responsible. Her quest leads her to infiltrate The Empyrean, the land of the Fae where terrifying creatures lurk in every shadow. But with a political rebellion mounting, bloody battles and foreign enemies stand in her way. Alec, a mysterious fairy keeping his own secrets, gradually becomes her guide and dear friend in the unfamiliar world.

---

FREE! Previously $2.99

Find out more at: AMAZON
NONFICTION

Unbreakable

by Yaffa Golan

---

Fate and Belief are the major elements creating this inspiring life story of Yaffa Golan, who was born in Lebanon and immigrated with her family to Israel, grew up in poverty, but against all odds became the manager of a bank branch and later a highly successful businesswoman.

---

FREE! Previously $3.99

Find out more at: AMAZON
Your Flat Belly Diet Cookbook

by Virginia Miller

---

25 Mouth Watering Recipes will show you how to prepare simple meals that will not only tantalize your taste buds but help you shed the unwanted pounds as well. Each recipe comes with a nutrition label summary that is tremendously helpful if you are watching your daily calorific intake. You will feel more energetic and lighter as you start adopting a healthy eating habit.

---

FREE! Previously $2.99

Find out more at: AMAZON
FANTASY - URBAN/PARANORMAL

Salem's Daughters

by Stephen Tremp

---

Following the loss of their promising careers, Bob and Debbie Stevens embark upon opening a bed and breakfast. Rumors of curses and ghosts haunt the property's reputation. But the history of two previous houses burning to the ground killing nineteen people do not deter Bob and Debbie from their dream: raising a family while earning a living with one of the few bed and breakfasts in the entire region.

---

$0.99 Previously $2.99

Find out more at: AMAZON
FANTASY - EPIC

kindleunlimited

Isle of Winds

by James Fahy

---

Robin Fellows lives with his grandmother and lives what appears to be a rather ordinary life for a normal twelve year old boy. But when Robin's Gran dies, quite suddenly and a bit mysteriously, his world is turned upside down. Suddenly Robin must adjust to his new reality. But reality is no longer what he thought it was.

---

$0.99 Previously $3.99

Find out more at: AMAZON
LITERARY

kindleunlimited

Redneck

by Clayton Williamson

---

Reggie Dunn doesn't believe in God anymore. He isn't angry or anything, as he's a young, married guitarist from Tennessee with a penchant for profanity. However, he hides this change from his beloved songwriter wife, who's rooted in Southern religion and wants nothing to do with non-believers. But as they close in on music stardom alongside a charming stranger, Reggie's new truth longs to come out.

---

$1.99 Previously $3.99

Find out more at: AMAZON
SCIENCE FICTION

kindleunlimited

Carson Mach Adventures 1-3

by A.C. Hadfield

---

Carson Mach, a former war hero turned freelancer, seeks the biggest payday of his life when he's tasked to hunt down a ghost ship that has echoed through the centuries. The legendary Atlantis ship has become a reality, appearing at the Commonwealth frontier, and obliterating an orbital station.

---

$0.99 Previously $8.99

Find out more at: AMAZON
CHRISTIAN/RELIGIOUS FICTION

kindleunlimited

The Lost Prophet

by James McPike

---

After one of the Holy Land's most sacred monuments is destroyed, the Ministry has to turn to their most prolific investigator to solve the case—Vince Ramsey. He soon discovers that they are facing a graver threat than any of them could've imagined. It seems the enemy's primary objective is to abolish the remains of biblical prophets—and wipe out their very existence from history. With all-out war on the brink in the Middle East, Ramsey must stop the person responsible before he strikes again.

---

$2.99 Previously $4.99

Find out more at: AMAZON
Her Mule Hollow Cowboy

by Debra Clopton

---

Cowgirl Maddie Rose has never belonged anywhere but she's just inherited part of New Horizon Ranch—along with her partners, four handsome, extremely capable cowboys… Maddie's unable to believe she's an owner of this fabulous ranch and she's out to prove herself worthy of the honor of the inheritance. Loving her new life in the small Texas town of Mule Hollow, she's determined that, for the first time in her life, she's going to finally belong somewhere.

---

FREE! Previously $3.99

Find out more at: AMAZON
CHILDREN'S BOOKS

SuperKids

by Anya Damiron

---

With wonderful illustrations it shows abilities that people with special needs can develop, instead of what they cannot do. It's a fun book about inclusion, respect, love and no bullying, that highlights the positive, teaching kids to respect diversity and making them feel great about being exactly who they are.

---

FREE! Previously $2.99

Find out more at: AMAZON
MYSTERIES/THRILLERS

kindleunlimited

The Fall Guy

by Simon Wood

---

Todd Collins has failed in every job he's ever undertaken, but that all changes when he backs his jalopy in a shiny, new Porsche belonging to a drug dealer. When the police stop the drug dealer for a broken taillight that Todd has caused and discover a cocaine shipment, a West Coast kingpin holds Todd responsible. On the run from organized crime, Todd discovers his true calling.

---

$0.99 Previously $2.99

Find out more at: AMAZON
The String of Pearls

by Thomas Preskett Prest

---

The myth of Sweeny Todd, the demon barber of Fleet Street, has long been speculated to come from a true story and this novel, written at the height of the legend, is perhaps as close to the truth as it is possible to get. The original Sweeny Todd – A String of Pearls is a classic from 1846 that is set in the dark underbelly of London.

---

$0.99 Previously $3.99

Find out more at: AMAZON
kindleunlimited

Cozy Mystery 7

by Multiple Authors

---

Dive into approximately 1000 pages of mystery in seven novels from two accomplished authors in this special set. Cats, cupcakes, and killers abound, and it's up to some intrepid sleuths to put them all in their proper places.

---

$0.99 Previously $9.99

Find out more at: AMAZON
Sharpe Shooter

by Lisa B. Thomas

---

Burned-out high school teacher Deena Sharpe is ready for a change. She has no idea a fifty-year-old murder case is about to turn her life upside down. The Perry County Sheriff's office has found a skeleton in the closet…literally. When they identify the man's body fifty years after his disappearance, his family turns to Deena to uncover the truth about his murder. The clock begins ticking when she discovers a mysterious writer is about to implicate the victim in his latest conspiracy theory book.

---

FREE! Previously $0.99

Find out more at: AMAZON
ROMANCE

Never Loved

by Charlotte Stein

---

Beatrix Becker spent most of her life under the thumb of her controlling, abusive father. And now that she's free and attending her dream college, she has no idea how to act like the normal crowd: partying, going on dates, even having a conversation. Then she meets Serge Sorensen. Big and surly with a whole host of riotous tattoos, Serge is supposed to scare the hell out of her. But beneath his harsh exterior, Beatrix discovers a kindred spirit who knows what it's like to be a misfit.

---

$0.99 Previously $3.99

Find out more at: AMAZON
Wild Dirty Secret 1-3

by Multiple Authors

---

Once upon a time I was the girl who had everything, the clothes, the car. The rich dad who spoiled me. But the truth was, the only thing I had was my body. I used it to buy my way out. That's how I became a call girl. There's only one man who makes me wish things had been different. One man who could never be with a girl like me. Luke is a cop. Untouchable. Unbreakable. And dangerous in his own way. When I end up on the run, he's the only one I can turn to.

---

$0.99 Previously $4.99

Find out more at: AMAZON
kindleunlimited

Feral Gaze

by Athena Wright

---

With devoted fans and a panty-melting gaze, Jayce of Feral Silence is an untouchable rock star god. Although she tries to be unbiased in her online reviews, amateur music critic Ailey can't help swooning over Jayce's musical genius. That doesn't escape the notice of Neil, the guy Ailey's been flirting with online. Ailey reassures him: She would never chase after a rockstar like some desperate groupie.

---

$0.99 Previously $2.99

Find out more at: AMAZON
Red Mane

by Deborah Caldwell-Wright

---

Twenty years before the American Civil War, a young woman begins a journey as the new teacher in town. Soon, she's in the middle of a dark mystery—should she reveal the Beale Cipher? What would the consequences be if she does—and who can she trust?

---

FREE! Previously $0.99

Find out more at: AMAZON
EROTIC ROMANCE

kindleunlimited

Old School

by Delilah Wilde

---

Lola: Running someone over on my way home from work wasn't part of my plan. Especially if that someone was the motorcycle riding bad boy of my wet dreams. Vince might think that I owe him something, but he can forget it. I'm not dropping my panties for him. Even if he turns me on like no one else.

---

$0.99 Previously $2.99

Find out more at: AMAZON
ACTION/ADVENTURE

Cold Blood

by Alex Shaw

---

SAS trooper Aidan Snow is in charge of training a new Polish unit when he is called to lead the barely-trained men into an operation to foil a bank robbery. Disaster strikes when the criminals blow the convoy to hell, and Snow is left fighting for his life in a car's wreckage. A green-eyed soldier stands over him and watches what he believes are Snow's last breaths; but he doesn't pull the trigger. Ten years on and Snow is teaching in Ukraine, keeping a low profile. But events will force Snow into a life-or-death chase.

---

FREE! Previously $3.99

Find out more at: AMAZON
MEN'S FICTION

Ripples After Death

by Jack A Tittle

---

Anthony Lopinto first meets his son, New Orleans attorney Sergio Messina, after a twenty-seven year absence. He tries to make up for lost time but soon realizes his son's childhood scars will not heal unless he explains his secret past. But Anthony can't do that as long as he is alive. Sergio spends three short years with his father, always afraid to talk about the past for fear of losing him again. Then Sergio finds Anthony's body riddled with bullets and embarks on a dangerous course that leads him to Sicily where he discovers answers to the question he never asked. Why did Anthony avoid me all those years?

---

FREE! Previously $3.99

Find out more at: AMAZON
BESTSELLERS

The Kennedy Brothers

by Richard D. Mahoney

---

Books about the Kennedys are legion. Yet missing until now has been the exploration of the bond between Jack and Bobby, and the part that it played in their rise and fall. Eight years apart in age, they were wildly different in temperament and sensibility. Jack was the born leader—charismatic, ironic, capable of extraordinary growth and reach, yet also pathologically reckless. Bobby was the fearless, hardworking Boy Scout—unafraid of dirty work and ruthless about protecting his brother and destroying their enemies. Jack, it was said, was the first Irish Brahman, Bobby the last Irish Puritan.

---

$1.99 Previously $9.99

Find out more at: AMAZON
App: Hidden Object - Crazy Hearts

---

Follow these Crazy Hearts through a beautiful and uniquely-styled world. Celebrate all things lovely, just in time for Valentine's Day.

---

FREE!

Find out more at: AMAZON
© 2016 Digital Media Revolutions Corp. All rights reserved.