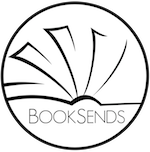 New Daily Bargain & Free Kindle Ebooks
Prices for the following books and apps are valid at the time of posting but can change at any time. Be sure to check product pages for current prices before purchasing.
This page is updated with the most recent deals by 1pm ET each day.
0
Deals for July 1st
FREE BOOK OF THE DAY

Pistol

by Max Henry

---

Stephanie is stuck in her normal, safe life. Then she meets Pete—or Pistol to his friends. Should she take a walk on the wild side and lay her heart on the line?

---

FREE! Previously $0.99

Find out more at: AMAZON
HISTORICAL

Regency Rogues

by Shirl Anders

---

Sizzling Regency tales of seduction, intrigue, obsessions, and passionate encounters with irresistible alpha lords that will take you on a wild ride and leave you breathless. This 9 book bundle is Regency gone sexy. Check out these hot alpha dukes, earls, and marquis' who save their ladies, while showing that passion can be found in regency England.

---

$0.99 Previously $6.99

Find out more at: AMAZON
FANTASY - URBAN/PARANORMAL

Magic Unbound

by Jill Nojack

---

Lizbet Moore expects a boring last month of summer vacation—and she gets what she's expecting until a fifteen hundred year old Fae named Eamon shows up in her backyard disguised as a down-on-his-luck garden gnome. When Eamon slips an ancient amulet around her neck, the memories of Lizbet's many past lives, including her first life as Morgan Le Fae, come slamming back to her to change her summer plans in a way she could never have expected.

---

FREE! Previously $2.99

Find out more at: AMAZON
FANTASY - EPIC

kindleunlimited

The Dark Levy

by Alaric Longward

---

On the verge of adulthood, sisters Shannon and Dana are visiting their wise, old grandmother in Ireland, and finally learn why their lives have been strangely affected by something they have not previously understood. That day, a harrowing creature of the Nine Worlds calls out for special, talented humans of the Tenth world. Our world. The sisters find their true calling, their special talents, and also a world of mystery, cruelty and adversity.

---

$0.99 Previously $3.99

Find out more at: AMAZON
LITERARY

kindleunlimited

I Have Lived Today

by Steven Moore

---

England. 1960s. A cold, harsh autumn. On an isolated island, an abusive man forces his wife to run for her life. Their son Tristan, young and afraid, also flees the island and sets out into the world to escape his demons and find his mother. When he learns that there are others who understand his pain, can Tristan find the courage to make it through his darkest hours?

---

$0.99 Previously $2.99

Find out more at: AMAZON
WOMEN'S FICTION

Drawing Free

by Elena Aitken

USA Today Bestselling Author

---

Between dealing with her youngest's never ending tantrums and her teenager's attitude, Becca Thompson doesn't have time to worry about who she used to be. When her husband starts demanding more, the pressure proves to be too much. Fleeing to a remote mountain town, Becca knows she must rediscover her spirit, even if reconnecting with herself comes at the expense of everything she left behind.

---

$0.99 Previously $4.99

Find out more at: AMAZON
SCIENCE FICTION

kindleunlimited

Eden Rising

by Andrew Cunningham

---

Ben and Lila are two ordinary teenagers forced to rise to extraordinary heights when faced with a world that has suddenly and inexplicably died. Dealing with the sorrow of all they have lost, but the love they have found in each other, they set off on an odyssey that will bring them to the limits of human endurance and face to face with the frailty of their very existence.

---

$0.99 Previously $2.99

Find out more at: AMAZON
Sullivan's War

by Michael K. Rose

---

On Earth, a powerful politician has been murdered. When he's assigned to the case, Agent Frank Allen soon discovers that the man responsible, Rick Sullivan, is not yet finished killing. But Allen will also discover that Rick Sullivan is not the man he appears to be, and the war he's fighting, a war to rid his home planet of its oppressive government, is not his only battle.

---

FREE! Previously $0.99

Find out more at: AMAZON
HORROR

Cemetery Things

by Keith Latch

---

For one hundred years, The Devil's Graveyard has been a place of horror, gruesome murders, and terrible mutilations. For too long have the locals allowed this place to take their loved ones. But one murder too many causes action. The death of a teenager spurs his family and the local authorities into action. Armed with little more than myth and superstition, the time for a showdown is long overdue.

---

$0.99 Previously $2.99

Find out more at: AMAZON
MYSTERIES/THRILLERS

kindleunlimited

The 13th Fellow

by Tracy Whiting

---

American Professor Havilah Gaie has a chance to suit up for action, because suddenly she's a witness in a murder. Against the panoramic backdrop of the Cassis cliffs of Provence, France, the people are assembling at a centennial awarding one more than its customary dozen fellowships. But before the gathering can get underway, the unlucky 13th fellow has fetched up dead.

---

$0.99 Previously $2.99

Find out more at: AMAZON
kindleunlimited

Blood, Smoke and Ashes

by Bradley Convissar

---

Molly Blackburn, nicknamed Jane the Ripper after killing eleven men while posing as a prostitute, was strapped to the electric chair without incident. Since that day, a copycat Jane the Ripper has appeared almost every decade in a different city. FBI Agent Jack Shaw, the lead investigator in the Jane the Ripper cases since the seventies, finally catches a break when an intended victim manages to turn the tables on the newest copycat.

---

$0.99 Previously $3.99

Find out more at: AMAZON
When The Sky Was Protected

by Madison J. Doherty

---

Grace Bryant has no idea that her last flight as a Federal Air Marshal will be hijacked by terrorists. The bloody, traumatic terrorist attack is far from the end of the story, though. After the incident, Grace cannot rest till she has pursued the many loose ends that the incident left hanging, including the bizarre death of another Federal Air Marshal on the flight. All is definitely not as it appeared to be, even to those who, like her, were there.

---

FREE! Previously $3.99

Find out more at: AMAZON
ROMANCE

It's Raining Men

by Jennifer Stevenson

---

Archie is a sex demon who's so lazy, he's this close to being kicked out of hell. Chloe is a brand bimbo for a liquor distributor, dating bums and secretly crushing on her favorite bartender, Archie. Archie only wants to comfort Chloe after her latest jerk dumps her. He doesn't plan to tell her about the Ravenswood Project, a spell he cast on the neighborhood to make all the women easy pickings.

---

$0.99 Previously $4.99

Find out more at: AMAZON
Seems Like Old Times

by Joanne Pence

---

Lee Reynolds is unprepared for the torrent of memories that fill her when she returns to her small hometown. She fled soon after high school, breaking ties with everyone, including her high school sweetheart. But events conspire to cause her to finally face her past. The most difficult part of that past is Tony Santos. Little does she expect that her feelings for him are still so strong…or his for her. But it is possible to forget the past?

---

$0.99 Previously $4.99

Find out more at: AMAZON
kindleunlimited

Lying and Kissing

by Helena Newbury

NY Times Bestselling Author

---

Yesterday, I was just a CIA languages geek, safe behind a desk. I thought I wanted a taste of the action. Then I met him. Luka. Arms dealer. Russian mafia. A man who'll kill to get what he wants. And he wants me. Now I'm on a plane to Moscow with orders to "accidentally" run into him again. Seduce him. Sleep with him. I can't control myself when I'm near him. And if he finds out who I really am, I'm dead.

---

$0.99 Previously $3.99

Find out more at: AMAZON
Maid for the Billionaire

by Ruth Cardello

---

833 5-star reviews! When business forces Dominic Corisi abroad, takes Abigail Dartley with him, but on his terms. No promises. No complications. Just sex. Their trip revives a long forgotten side of Abby, but also reveals a threat to bring down Dominic's company. Abby must either influence the outcome of his latest venture and save his company or accept her role as his mistress and leave his fate to chance.

---

FREE! Previously $0.99

Find out more at: AMAZON
EROTIC ROMANCE

kindleunlimited

Mated by the Dragon

by Vivienne Savage

---

Chloe's life takes another dramatic turn that brings her and the dragon Saul to her home in Houston, Texas. From there, her future with Saul becomes dicey as shadowy forces in the draconic world object to their new union.

---

$0.99 Previously $2.99

Find out more at: AMAZON
BESTSELLERS

The Idiot Girls' Action-Adventure Club

by Laurie Notaro

New York Times Bestseller

---

164 5-star reviews! Introducing Laurie Notaro, the leader of the Idiot Girls' Action-Adventure Club. Every day she fearlessly rises from bed to defeat the evil machinations of dolts, dimwits, and creepy boyfriends—and that's before she even puts on a bra. The misadventures of Laurie and her fellow Idiot Girls unfold in a world that everyone will recognize but no one has ever described so hilariously. She delivers the goods: life as we all know it.

---

$1.99 Previously $11.99

Find out more at: AMAZON
MEN'S FICTION

The Jack Hammer

by Derek Ciccone

---

It was the height of the Cold War and America was in need of a distraction. And it came in the form of Jack Myles, who burst on the scene hitting home runs with such repetitive force that he became known as the Jack Hammer. 27 years after Myles' tragic death, Anna Stepania walks into the office of PI Tim O'Connell, and makes the crazy claim that Jack Myles is her father … and that he's still alive.

---

FREE! Previously $3.99

Find out more at: AMAZON
CHILDREN'S BOOKS

Grace's Garden

by Michael Melchers

---

A small white rabbit named Grace wakes one day up to see that the sun is shining, and spring has come. She decides that it's time to plant her garden. Her friends tempt her to play, and relax all summer, but Grace knows that she'll need to save food for the winter. What will Grace do all summer? Will her friends have time to plant their own gardens?

---

FREE! Previously $0.99

Find out more at: AMAZON
NONFICTION

Please Tell Me I'm On Mute

by Romi Brenner

---

Trying to preserve her last few precious shreds of sanity while working and raising children, Romi Brenner has come to terms with the fact that sometimes you have to turn a blind eye to the fashion whims of a four year old, that you can never underestimate the power of a phone with a working mute button, and that pedicures just aren't for everyone. Find out how Brenner lost her mind to motherhood, but why she doesn't mind at all.

---

FREE! Previously $4.99

Find out more at: AMAZON
ACTION/ADVENTURE

Cup of Blood

by Jeri Westerson

---

When a corpse turns up at his favorite tavern, Crispin Guest—disgraced knight turned detective—begins an inquiry, but the dead man turns out to be a Templar knight, an order thought to be extinct for 75 years, charged with protecting a certain religious relic which is now missing. Before he can begin to investigate, Crispin is abducted by shadowy men who are said to be minions of the French anti-pope. The deeper Crispin probes into the murder, the more it looks like the handiwork of an old friend turned adversary.

---

FREE! Previously $5.99

Find out more at: AMAZON
CHRISTIAN/RELIGIOUS FICTION

The Light Of Eidon

by Karen Hancock

---

198 5-star reviews! Follow Abramm Kalladorne in his turbulent search for truth and self—a search that will transform him from a sickly, head-in-the-clouds youth to a legendary hero of strength and courage. Set in a world of swords and cloaks, of glittering palaces and mystical temples, of galley ships and ancient, mist-bound cities, his journey illustrates how God pursues and how He uses suffering to mold His children into something greater than was ever thought possible.

---

FREE! Previously $7.99

Find out more at: AMAZON
TEEN/YA

You Never Called Me Princess

by Elaine Babich

---

Kaitlyn Simons has had enough of her father calling her "Chubs." She hates the name, and she's beginning to hate him. She decides to go on a very strict and unhealthy diet. Kaitlyn quickly discovers that the rewards of being thin are fantastic. Boys in school take notice. Her popularity soars. Meanwhile, Kaitlyn restricts her diet even more. Unfortunately, Kaitlyn's unhealthy weight loss falls under the radar since her family has other problems. Big problems, life-changing problems.

---

FREE! Previously $0.99

Find out more at: AMAZON
App: Knock-Knock

---

Survive the night while maintaining the dilapidated cabin and preventing the threadbare sanity of the Lodger from unraveling completely.

---

FREE! Previously $3.99

Find out more at: AMAZON
© 2015 Digital Media Revolutions Corp. All rights reserved.