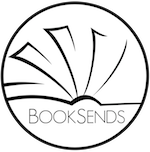 New Daily Bargain & Free Kindle Ebooks
Prices for the following books and apps are valid at the time of posting but can change at any time. Be sure to check product pages for current prices before purchasing.
This page is updated with the most recent deals by 1pm ET each day.
0
FREE BOOK OF THE DAY

Zombie Games: Origins

by Kristen MIddleton

---

280 5-star reviews! When an untested vaccine starts an epidemic, Cassie learns how to survive in a world where the dead walk and the living…run!

---

FREE! Previously $2.99

Find out more at: AMAZON
Rania Ropes a Rancher

by Linda K. Hubalek

---

In 1873, Rania has serious doubts about her worth…until she meets a rancher who begins to make her believe she can trust and fall in love after all.

---

FREE! Previously $2.99

Find out more at: AMAZON
All of Me

by Leeanna Morgan

---

Tess has given up on Mr. Right, but that doesn't mean she's given up on love, and one random act of kindness is about to change her life forever.

---

FREE! Previously $3.99

Find out more at: AMAZON
His

by Glenna Sinclair

---

When I was hand-selected by billionaire director Nicolas Costa to be his surrogate, it all seemed so easy. But I didn't know how wrong I was…

---

FREE! Previously $0.99

Find out more at: AMAZON
The Billionaires Heart

by Nancy Adams

---

252 5-star reviews! Katelynn has a new job, and her trainer is one of the most incredibly handsome, loveable men she's ever seen!

---

FREE! Previously $4.99

Find out more at: AMAZON
The Former World

by Jessica Grace Coleman

---

There's something lurking beneath the picturesque façade of Little Forest, something the vast majority of the residents are refusing to see…

---

FREE! Previously $4.99

Find out more at: AMAZON
FANTASY - URBAN/PARANORMAL

November Mourns

by Tom Piccirilli

---

Two years ago Shad Jenkins went to prison for assaulting his sister's attacker. Now he has returned to the southern mountain town of Moon Run Hollow, only to find that Megan is dead. Navigating a world filled with abnormal children and clandestine snake handlers, one that is slowly being poisoned by illegal moonshine, Shad must pierce the townsfolk's superstitions and terrible secrets to find out the truth about his sister's death.

---

$0.99 Previously $5.99

Find out more at: AMAZON
WOMEN'S FICTION

kindleunlimited

Entanglement

by Katie Rose Guest Pryal

---

Awkward, 21-year-old Greta Donovan, the fiercely intelligent daughter of a philandering physics professor, doesn't relate to people nearly as well as she relates to facts and figures. While Greta gets quarks and string theory, she hasn't a clue where men are concerned. Which is exactly why she doesn't see it coming when someone tries to kill her.

---

$0.99 Previously $4.99

Find out more at: AMAZON
TEEN/YA

The Seventh Sense

by Kim Richardson

---

Zoey never asked for her abilities. Wrenched from everything she knows, she is whisked away to the Hive to be trained as an Operative for The Agency—a secret, elite group of supernatural peacekeepers. She must call upon her abilities on a daily basis, leading dangerous missions to bring down masses of evil, otherworldly creatures. But when Zoey learns of an explosive secret, she must embark on a dangerous quest that could change the fate of the world.

---

FREE! Previously $0.99

Find out more at: AMAZON
The Plantation

by Stella Samiotou Fitzsimons

---

A century has passed since they arrived. Human history has been erased. Children are enslaved on Alien plantations. Some have heard whispers of the existence of a rebel band of humans who roam free in the forests. Seventeen-year-old Freya is pulled away in the night not by the mutants, but by her old friend Finn, to join the Saviors, the mythic band of rebel teens.

---

FREE! Previously $0.99

Find out more at: AMAZON
CHRISTIAN/RELIGIOUS FICTION

kindleunlimited

The Truth About Drew

by Krista Noorman

---

Drew seems to have the inside track to all things spiritual, but Claire lives in a family that does not go to church, with a mother who hates God. It seems Drew is trying to tell her something important, but she isn't sure what that is. After years of wondering why she is the only person to ever see or speak to him, thinking maybe he isn't real and it's all in her head, she is determined to discover The Truth About Drew.

---

$0.99 Previously $2.99

Find out more at: AMAZON
SCIENCE FICTION

Earthman Jack vs. The Ghost Planet

by Matthew Kadish

---

136 5-star reviews! Jack Finnegan only has to worry about bullies, detention, and getting noticed by the girl of his dreams…until an army of evil aliens invade Earth. Suddenly, this teenage slacker finds himself at the center of a galaxy-spanning conflict—where the lives of everyone on the planet are in jeopardy, soldiers use Quantum Physics to become superheroes, and the enemies use mysterious magic to make themselves practically unstoppable.

---

$0.99 Previously $3.99

Find out more at: AMAZON
HISTORICAL

kindleunlimited

The Fragile Hour

by Rosalind Laker

---

British secret agent Anna returned to her Nazi-occupied homeland during WWII to join the Norwegian resistance. Assuming a new identity, she lived among the Nazis whilst carrying out highly dangerous acts of sabotage, risking her life and the lives of her loved ones. Despite the constant danger she faced, Anna found love—or love found Anna. But as the war drags her away from those she loves, can this passion outlast Germany's occupation of Norway?

---

$0.99 Previously $3.99

Find out more at: AMAZON
CHILDREN'S BOOKS

The Boy Who Stopped the World from Crying

by Christopher Johnson

---

The boy who stopped the world crying is a beautiful story about young monster called Walt who dreams of Earth one night while he is asleep. The Earth tells Walt all about the environment and how he is sad because people are not looking after the planet. The earth asks Walt to become his champion and to educate people of the world about the environment. This story follows Walt on his journey to help save the planet.

---

FREE! Previously $1.99

Find out more at: AMAZON
MYSTERIES/THRILLERS

A Masquerade of Saints

by Nicole Loughan

---

Small town Cajun, Fanchon, finds herself in some hot water when she receives an invitation to join New Orleans high society and a puzzling message from her favorite psychic to stay alert and wash her hands all night. When the warning seems all but forgotten, Fanchon learns she should have been more careful. This adventure takes Fanchon from the bayou to the top of the floats at Mardi Gras with new characters and old friends to help along the way.

---

$0.99 Previously $2.99

Find out more at: AMAZON
kindleunlimited

Defending Turquoise

by John Ellsworth

---

312 5-star reviews! Join Thaddeus Murfee in his new career in Flagstaff, where he is called on to defend the wife of the District Attorney. She has shot her husband to death and admitted it—but what about the mysterious bite marks in all the wrong places? Watch as sixteen-year-old Turquoise Begay comes on the scene, the beautiful, abandoned Navajo girl living reservation style—with all the wrong people.

---

$0.99 Previously $3.99

Find out more at: AMAZON
The Devil Drinks Coffee

by Destiny Ford

---

As The Branson Tribune editor, Kate covers local news. Nothing truly newsworthy has ever happened in the quiet town until local teen Chelsea Bradford turns up dead in a Branson Falls lake. The police rule Chelsea's death an accident, but Kate suspects there's more to the story—and she's not the only one. Two of Branson's most eligible bachelors are determined to help her solve the crime—among other things.

---

$0.99 Previously $3.99

Find out more at: AMAZON
Rush To Justice

by D.K. McIntosh

---

When seventy year-old Martha Powers is bludgeoned to death, the police are quick to point a finger at the young girl who cleans her home. Renowned defense attorney Brady Flynn is retained by the girl's father, and, at first, the case appeared to be a slam dunk win. But when lies are exposed and cover-ups revealed, nothing is as it first appeared. With the pressure reaching the boiling point, Brady realizes he is fighting the battle of his career.

---

FREE! Previously $0.99

Find out more at: AMAZON
ROMANCE

With a Little Help From My Friends

by Multiple Authors

---

No matter what anyone says, most women really don't need a lot to be happy. A great hairdresser, a superb pair of shoes, a good man—and a best friend. Sometimes friends are more important than the shoes and hair, especially when it comes to finding that one perfect-forever lover. Here are six examples; six very different women who bond to form a lifelong and enduring friendship and who are always there for each other.

---

$0.99 Previously $1.99

Find out more at: AMAZON
The Reinvention of Mimi Finnegan

by Whitney Dineen

---

Mimi Finnegan is the third of four daughters and, in her eyes, the most unremarkable. She has no singular accomplishment that can stand up to any of her sisters. And if that isn't enough, she is the only single sibling in her family. Mimi's sisters decide that it's time she gets serious about husband hunting, so they begin a campaign to find Mr. Right for her. Mimi is more than ready to meet THE ONE. Enter celebrated British novelist Elliot Fielding.

---

$0.99 Previously $3.99

Find out more at: AMAZON
Dancing Dragons

by S.B.K. Burns

---

Eco warrior Maggie Maclaurin can somehow see through Andrew's conjured fraternity disguise: he's a psychic cousin to the vampires, and with those flying dragon tattoos undulating suggestively across his naked chest, positively an endangered species, definitely in need of saving. But when real vampires make a pact with the corrupt government to bring a little more nasty onto campus, things really get chaotic.

---

$0.99 Previously $2.99

Find out more at: AMAZON
In Too Deep

by Tracey Alvarez

---

191 5-star reviews! As a cop who's part of the elite New Zealand Police National Dive Squad, bringing the dead back to their families still doesn't stop the guilt Piper Harland feels over her father's drowning death. Now nine years later she's obligated to return to a hostile community as the outsider, and forced to work with the man who was once her best friend and first lover.

---

FREE! Previously $3.99

Find out more at: AMAZON
The Viscount's Christmas Temptation

by Erica Ridley

---

142 5-star reviews! Certain individuals might consider Lady Amelia Pembroke a managing sort of female, but truly, most people would be lost without her help. When a flash of lightning destroys the venue for his family's annual Christmas ball, Lord Benedict Sheffield intends to enjoy a relaxing holiday for once. But after twelve days of beguiling Lady Amelia's guerrilla tactics, he's up to his cravat with tinsel…and tumbling head over heels in love.

---

FREE! Previously $0.99

Find out more at: AMAZON
ACTION/ADVENTURE

A Striking Death

by David Anderson

---

An elderly retired French teacher is found brutally bludgeoned to death in his bedroom. With very few leads to go on and no witnesses, Detective Sergeant Nicholas Drumm of the Violent Crimes Unit with the York Police Services is faced with a difficult task in finding the killer. One surprising event follows another, as Drumm finds himself in a race against a killer with a violent and twisted agenda.

---

FREE! Previously $3.99

Find out more at: AMAZON
HORROR

Midnight Snack

by Terry M. West

---

To avoid a nasty wreck on the interstate, Calvin Winslow decides to get off on an unfamiliar exit and take the long way home. He doesn't notice how long he's been driving, or how desolate the area is. When he finds himself lost in a dead zone and encounters a stranded traveler on the side of the road, things go from strange to truly hellish.

---

FREE! Previously $0.99

Find out more at: AMAZON
MEN'S FICTION

Save a Penny for the Ferryman

by Don Chambers

---

Texas Ranger John Collier plans to spend a relaxing weekend alone in Palo Duro Canyon, trying not to think about the anniversary of his son's death, or his ex-wife, Liz. But after a young woman is found brutally murdered in the campsite next to his, Collier has a lot more to worry about. When Liz suggests a connection with another murder case, John and Liz decide to join forces, discovering both a renewed passion and the killer's ultimate target.

---

FREE! Previously $1.49

Find out more at: AMAZON
LITERARY

The Lonely American

by Vera Lam

---

Saigon, 1962; the United States is trying to help the South Vietnamese government defeat a communist insurgency. An American Air Force officer, David Emerson, meets a lovely young woman, Lucie Hong. David has a girlfriend back home, but Lucie arouses feelings in him he can't control. David disappears into the war and becomes a hero of the Air Force, flying 47 missions without a scratch to himself. But he never forgets Lucie.

---

FREE! Previously $4.99

Find out more at: AMAZON
FANTASY - EPIC

Nicholas Raven and the Wizards' Web

by Thomas J. Prestopnik

---

Invisible webs are being spun over the lands of Laparia; webs of war, deceit, revenge and manipulation, all by two corrupt wizards with different objectives. Nicholas Raven, a young gristmill accountant, just wanted a little adventure in his life. But he gets more than he bargained for when he becomes an inconvenience to the wizards' plans and finds himself unwittingly ensnared in their vindictive schemes.

---

FREE! Previously $2.99

Find out more at: AMAZON
NONFICTION

This Force of Memory

by Noah Paine MD

---

Doctors fix people. They might get their hands a little bloody in the process, but they get the job done. At least that's what we expect of them. But what happens when a physician breaks or become ill? This Force of Memory chronicles a surgeon's spiral into addiction. It is a memoir of a physician who becomes an addict after experiencing the horrors of medical error and PTSD first hand.

---

FREE! Previously $0.99

Find out more at: AMAZON
BESTSELLERS

Blue Dahlia

by Nora Roberts

New York Times Bestselling Author

---

199 5-star reviews! Trying to escape the ghosts of the past, young widow Stella Rothchild, along with her two energetic little boys, has moved back to her roots in southern Tennessee—and into her new life at Harper House and the In the Garden nursery. As Stella settles comfortably into her new life, she discovers a fierce attraction to ruggedly handsome landscaper Logan Kitridge. For a sensible woman like Stella, he may be just what she needs…

---

$1.99 Previously $799.00

Find out more at: AMAZON
App: Dots & Squares

---

Get every square on its respective dot as the puzzles get more and more fiendishly tricky!

---

FREE!

Find out more at: AMAZON
© 2015 Digital Media Revolutions Corp. All rights reserved.