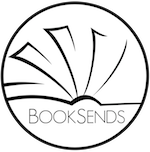 New Daily Bargain & Free Kindle Ebooks
Prices for the following books and apps are valid at the time of posting but can change at any time. Be sure to check product pages for current prices before purchasing.
This page is updated with the most recent deals by 1pm ET each day.
0
Deals for August 31st
FREE BOOK OF THE DAY

Nefertiti's Heart

by A. W. Exley

---

102 5-star reviews! 1861: Selling her father's collection of priceless artifacts puts Cara in danger when a killer begins searching for an ancient Egyptian relic rumored to hold the key to immortality.

---

FREE! Previously $2.99

Find out more at: AMAZON
Rocked

by Bella Love-Wins & Bella Wild

---

Former MMA star Amanda Baker takes a job as the personal bodyguard of rockstar Johnny Q Venom. What Amanda doesn't know is her new employer has secretly been her biggest fan for years.

---

FREE! Previously $0.99

Find out more at: AMAZON
HORROR

The Unbelievers

by Lisa M Lilly

---

Tara Spencer is the new mother of a baby girl—one who, by all accounts, should not exist. But when her daughter goes missing and her best friend is violently attacked, Tara's newfound sense of security comes to a screeching halt. Nowhere will be safe until she solves the mystery of her virgin pregnancy once and for all. Tara struggles to separate friend from foe—until a series of shocking discoveries finally sheds light on her unusual situation.

---

$0.99 Previously $3.99

Find out more at: AMAZON
SCIENCE FICTION

kindleunlimited

The Lost Voyager

by A.C. Hadfield

---

149 5-star reviews! Carson Mach and his crew are faced with a seemingly routine mission to find and rescue the Voyager, a missing mining ship in a remote system. Only he and his employers know what the lost ship carries in its cargo hold and the devastating consequences if it falls into the wrong hands. Mach and his crew must overcome impossible odds and defeat a new enemy if they're to reach the Voyager and save the lives of trillions.

---

$0.99 Previously $3.99

Find out more at: AMAZON
Surviving The Evacuation

by Frank Tayell

---

After the zombies came, Bill watched the streets fill with refugees. Then he watched as they filled up again—this time with the undead. When the power went out, he was trapped, alone, and running out of food and water. Now he knows that to reach the safety of the enclaves he will have to venture out into the wasteland that once was England.

---

FREE! Previously $2.99

Find out more at: AMAZON
FANTASY - URBAN/PARANORMAL

kindleunlimited

Monsters Within

by Victoria Knight

---

Red Creek, Massachusetts is a quiet town—a feature Saul Benton, local recluse and member of the Benton Vampire Clan, appreciates deeply. Unfortunately for Saul, evil is closing in on the Benton family and Red Creek, seeking to obliterate all Saul holds dear. Which makes Saul's attraction to Nikki Galimore, a mortal woman and brat extraordinaire, all the more inconvenient. Too bad his heart did not seem to have received the memo.

---

$0.99 Previously $2.99

Find out more at: AMAZON
HISTORICAL

kindleunlimited

Ribbon of Love

by Donna R Causey

---

Faced with possible torture for their religious beliefs, Henry and Mary Pattenden flee 17th century England, experience a perilous trip across the Atlantic only to arrive on the barbaric shores of pre-Revolutionary War America where they endure further hardships in the colonial and primitive days of America with Indian massacres, illness, death, loneliness, love and greed to practice their Christian faith.

---

$0.99 Previously $3.99

Find out more at: AMAZON
ACTION/ADVENTURE

kindleunlimited

Cold Blooded

by Bernard Lee DeLeo

---

After witnessing her husband's murder, Rachel Hunter and her 7 year old daughter are placed in the Witness Protection Program. She meets Nick McCarthy, author of an Assassin book series. However, his writing is a cover for his real profession, an Assassin. His next assignment: take out Rachel Hunter. But Nick can't do it, and instead, helps protect Rachel and her daughter in what becomes a cross-country killing spree to eliminate the people who ordered her hit.

---

$0.99 Previously $2.99

Find out more at: AMAZON
CHRISTIAN/RELIGIOUS FICTION

kindleunlimited

Damaged Broken But Healed By Love

by Adam Houge

---

Jordan Matthews lost his wife early in their marriage, forcing him to raise two children on his own. After many years of healing, his heart was finally prepared to move on and find love again. But then at the most unexpected moment tragedy struck, leaving both him and his daughter crippled for life. Now with his faith being tested will he be able to find a mother for his children? Or will his scars get in the way of finding true love?

---

$0.99 Previously $2.99

Find out more at: AMAZON
MYSTERIES/THRILLERS

kindleunlimited

Nine, Ten...Never Sleep Again

by Willow Rose

---

Henrik Fenger is the victim of a horrendous crime whose like has never been seen in Denmark. Rebekka Franck is on her way to spend a relaxing week of vacation with her ex-husband and her daughter. They're supposed to work on their relationship, but soon Rebekka is pulled away for work when she is called in to cover the case for the newspaper along with her photographer and former boyfriend Sune Johansen.

---

$0.99 Previously $4.99

Find out more at: AMAZON
Warned Off

by Multiple Authors

---

From Champion Jockey at 22 to down-and-out at 27, Eddie Malloy cannot forget or forgive the racing authorities for believing false allegations of horse doping against him which robbed him of his riding licence. Discovering murder victim Danny Gordon in the racing capital of Newmarket offers him a perilous path to the resurrection of his career. He must balance that ultimate reward against the risk of becoming a victim of Gordon's ruthless killers.

---

FREE! Previously $3.99

Find out more at: AMAZON
ROMANCE

Pretty Shameless

by Jodi Linton

---

Wherever deputy Laney Briggs goes, trouble always follows behind. Right now, Laney is on the hunt for her not-so-bright cousin, who is wanted for gun smuggling. But there's a sexy, hot-assed Texas Ranger on the same case. Even as she gives into every carnal craving for Gunner, Laney is determined to get her answers, one mind-meltingly hot night at a time. The only question is whether she'll be ready for the truth…

---

$0.99 Previously $3.99

Find out more at: AMAZON
kindleunlimited

Through the Riptide

by Bert Murray & Phyllis Fahrie

---


An attractive thirty year old professional woman leaves NYC after being attacked there and finds a new job by the seashore. She has to decide whether she will date her ex-boyfriend or a mysterious new man she meets on a bus ride. Filled with passion, emotion, romance and the excitement of a summer by the sea…

---

$0.99 Previously $3.99

Find out more at: AMAZON
kindleunlimited

Dedication

by Nancy Adams

---

The world Jane Parkett lives in consists of early mornings, long nights, and the rush of closing a deal. For the longest time, Jane thought that all she needed in life was her dream job. But when Franklin McKinnon waltzed into her life, throwing insults and sharp jabs her way, the world that Jane envisioned begins to crumble. As she opens herself up to new experiences, Jane learns that with new territory, comes new fears, new enemies, and an even greater love.

---

$0.99 Previously $2.99

Find out more at: AMAZON
Some Like It Perfect

by Megan Bryce

---

Delia Woodson is desperate. All she has to do is paint baby-faced angels on an indecently rich, corporate shill's ceiling. A man who wants for nothing, Jack Cabot doesn't want the mural his mother has commissioned for his office ceiling. He doesn't want the artist spending her days ten feet above his head. The artist with paint in her hair, distracting him. Bickering with him. Until… Jack discovers he does want something after all.

---

FREE! Previously $6.99

Find out more at: AMAZON
EROTIC ROMANCE

To Catch A Cheetah

by Catherine Vale

New York Times & USA Today Bestselling Author

---

A dangerous man. An assassin. A loner, who refuses to be loved. Chase Alexander also happens to be a shifter. A cheetah shifter, to be exact. Chase is contracted to take out a vampire and his daughter. Except the daughter isn't a stranger at all. It's the woman he had the most incredible night of his life with. Maybe he's better off taking her out, forgetting she ever existed, and going on with his life. Or perhaps, she's worth the risk.

---

$0.99 Previously $2.99

Find out more at: AMAZON
TEEN/YA

Gypsy's Quest

by Nikki Broadwell

---

The last thing Gertrude remembers is landing at the Edinburgh airport, but this medieval world where she finds herself bears no resemblance to Scotland. Here there is neither indoor plumbing, nor any electronics, cars, busses or trains. Aided by a man from her distant past and a magical boat, she hunts for her child in worlds that should only exist in myth.

---

FREE! Previously $2.99

Find out more at: AMAZON
NONFICTION

101 Quick & Easy Cupcake and Muffin Recipes

by Victoria Steele

---

Whether you decorate them with a quick layer of frosting or adorn each with custom flowers and artistic touches, your cupcake desserts will be the hit of your next get together. Create a garden of blossoms or sculpt frosting animals and cartoon characters. You're only limited by your imagination. If you're new to cake decorating, cupcakes give you ample opportunities to practice, and, best of all, you can eat your mistakes and leave no evidence.

---

FREE! Previously $2.99

Find out more at: AMAZON
LITERARY

The Redemption of The Unorthodox Gentleman

by Joe Osborne

---

After being caught in a very compromising position, The Unorthodox Gentleman is forced to navigate through society without his mother's financial support. Hanging on to a job proves difficult. To make matters worse, his mother's sleazy boyfriend has become the toast of the town. Will distractions sabotage his goal of becoming an independent man or will he be able to become a productive member of the working class?

---

FREE! Previously $4.99

Find out more at: AMAZON
CHILDREN'S BOOKS

The Street Where The Dollar Tree Grew

by Mary Ann Vitale

---

The Street Where the Dollar Tree Grew is a story of Lincoln, a young boy who happens to find a dollar tree in a very special garden. Strange things begin to happen when he doesn't share his treasure with others. The child learns a great lesson about the acts of giving and receiving.

---

FREE! Previously $1.99

Find out more at: AMAZON
FANTASY - EPIC

Storm Without End

by RJ Blain

---

Kalen's throne is his saddle, his crown is the dirt on his brow, and his right to rule is sealed in the blood that stains his hand. Few know the truth about the one-armed Rift King, and he prefers it that way. When he's abducted, his disappearance threatens to destroy his home, his people, and start a bloody war. With peace in the Six Kingdoms quickly crumbling, it falls on him to try to stop the conflict swiftly taking the entire continent by storm.

---

FREE! Previously $2.99

Find out more at: AMAZON
MEN'S FICTION

The Dark Trail

by Will Mosley

---

Something valuable was buried in the sands of Iraq. A military contracting firm finds a piece of information that proves their involvement in the burial, and implicates their company in treasonous activities before and after the 2003 Iraq invasion. Heather Luzader, a field operations manager, escapes with the information after being terminated from the company, but soon realizes that it's impossible to decipher without contacting the people responsible for it.

---

FREE! Previously $2.99

Find out more at: AMAZON
WOMEN'S FICTION

Imperfectly Perfect

by A.E. Woodward

---

Despite being happy with her current situation, a big family announcement leaves Emma Sloan questioning whether she is truly content with her life. With her thirtieth birthday fast approaching she vows to find her 'perfect' man any way she can. But Emma will soon discover that the path of true love never runs smoothly and that sometimes, instead of chasing love, you have to wait for love to find you…

---

FREE! Previously $2.99

Find out more at: AMAZON
BESTSELLERS

kindleunlimited

The 7 Habits of Highly Effective People

by Stephen R. Covey

---

Over 2,200 5-star reviews! True success encompasses a balance of personal and professional effectiveness. Before you can adopt the seven habits, you'll need to accomplish what Covey calls a "paradigm shift"—a change in perception and interpretation of how the world works. Covey takes you through this change, which affects how you perceive and act regarding productivity, time management, positive thinking, and much more.

---

$1.99 Previously $9.99

Find out more at: AMAZON
App: Mini Golf: Retro

---

With crazy loops, jumps and stunning cartoon graphics, Mini Golf has never been more fun. Can you beat all the holes under par for a crazy score?

---

FREE!

Find out more at: AMAZON
© 2015 Digital Media Revolutions Corp. All rights reserved.