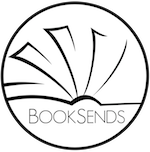 New Daily Bargain & Free Kindle Ebooks
Prices for the following books and apps are valid at the time of posting but can change at any time. Be sure to check product pages for current prices before purchasing.
This page is updated with the most recent deals by 1pm ET each day.
0
Deals for May 21st
FREE BOOK OF THE DAY

Witch Sense

by Alexis Kade

---

The FBI is looking into the disappearance of her boyfriend, an Alpha werewolf wants her, and she's tracking a killer. Lara's problems are just beginning.

---

FREE! Previously $0.99

Find out more at: AMAZON
Lost In The Tsunami

by Dorit Silverman

---

From Tel-Aviv's underworld of nightclubs to the beauty and mysteries of India, Anna goes on a desperate search for her missing daughter.

---

FREE! Previously $3.99

Find out more at: AMAZON
Broken Lines Omnibus

by James Hunt

---

A week after the EMP blast, the United States is in a free-for-all. Struggling to stay alive, a single thought is propelling Mike Grant forward: get to his family.

---

FREE! Previously $0.99

Find out more at: AMAZON
TEEN/YA

kindleunlimited

The Arrow

by Maureen O'Leary

---

Fynn Kildare and her family stand as guardians protecting the Keep, a walled commune by the sea, from the demons coming to invade it. These suit-and-tie servants of the head witch Hecate run the pharmaceutical company CainPharma, producer of an addictive and dangerous drug called Hydravirus. But Fynn's own addictions threaten her magical abilities. And as she becomes romantically involved with a famous old flame, she must decide where to place her trust.

---

$0.99 Previously $2.99

Find out more at: AMAZON
NONFICTION

kindleunlimited

Wounds of the Father

by Elizabeth Garrison

---

This raw, eye-opening memoir tells the powerful story of Elizabeth Garrison's fractured childhood, descent into teenage drug addiction, and struggle to overcome nearly insurmountable odds. She paints an unsparing portrait of scratching and clawing her way out of the grips of child abuse and betrayal to find the strength within herself to save her own life.

---

$0.99 Previously $3.99

Find out more at: AMAZON
kindleunlimited

Off the Beaten Track

by Frank Kusy

---

In 1989, Frank Kusy jumped at the chance to write a travel book on South East Asia. There followed the craziest year of his life: he got married in a Balinese village, attacked by giant spiders in Australia and bombed on the Cambodian border. Not to mention starting a new business in India, nearly killing the King of Thailand and receiving the death penalty in Malaysia.

---

$0.99 Previously $3.10

Find out more at: AMAZON
Voodoo, Slaves and White Man's Graves

by Tom Coote

---

Tom Coote journeys along the lush but disease-ridden Slave Coast of West Africa and then up through the Saharan trade routes into the environmentally devastated dust lands of the Sahel. Dealing with such themes as freedom and slavery, the resurgence of superstition and its threat to rationality, the corporate colonization of the unconscious, and the modern day construction of tradition, this irreverent travelogue will take you to places both magical and macabre.

---

FREE! Previously $2.99

Find out more at: AMAZON
SCIENCE FICTION

kindleunlimited

Prevail

by G.P. Hudson

---

A battle-weary Captain fighting for redemption. An impossible search for a scattered crew. Marines pushed beyond their limits. A heinous alien race bent on annihilation. When all is lost, a brave few dare to hope, and continue to fight for freedom. Do they struggle in vain? Or will they prevail?

---

$0.99 Previously $2.99

Find out more at: AMAZON
The Singularity: Heretic

by David Beers

---

Humanity didn't foresee the consequences of its greatest creation: artificial intelligence. Deemed The Genesis, the Intelligence quickly decided humanity couldn't continue in its current form. Now, in a world where humans must meet specifications to continue living, a man named Caesar emerges. Not meeting specifications, indeed, thinking things no human should, eyes fall on Caesar, eyes that could lead him to tragedy or revolution.

---

FREE! Previously $2.99

Find out more at: AMAZON
WOMEN'S FICTION

What Matters Most

by Bette Lee Crosby

USA Today Bestselling Author

---

Louise Palmer wants nothing more than to remain in the same house until the day she dies. So, when her husband, Clay, announces an intention to quit his job and move to Florida, her life is thrown into a turmoil of mixed emotions and strained loyalties. Torn between Clay's desire for "the good life" and the lifelong friendships of her quilting club, Louise struggles with what to do…until her best friend suggests a scheme to thwart the move.

---

$0.99 Previously $4.99

Find out more at: AMAZON
CHILDREN'S BOOKS

Truthy Ruthy

by Sari Barel

---

Ruthy is a sweet 5 year old girl, who has gotten used to not telling the truth. She breaks the rules and says, "It wasn't me!" Nothing helps until Dad comes up with a brilliant idea that changes the rules of the game. Now Ruthy is "Truthy Ruthy". Bravo, Daddy! How does Dad change the rules?

---

FREE! Previously $2.99

Find out more at: AMAZON
MYSTERIES/THRILLERS

kindleunlimited

The DCI Jones Casebook

by Kerry J Donovan

---

When fourteen-year-old Hollie Jardine fails to return home from school, her terrified parents call the police. It doesn't take veteran detective DCI David Jones long to discover a link between Hollie and convicted sex-offender, Ellis Flynn. With Hollie's chances of survival fading, Jones and his colleague Alex Olganski risk their careers when they ignore protocol to follow Flynn's trail across the Channel into France.

---

$0.99 Previously $2.99

Find out more at: AMAZON
Before Nightfall

by Rachel Amphlett

---

"If they move you, they will kill you." Kate Foster is quick to forget the advice from a pre-deployment hostage survival course once she's catapulted into a new job in Eastern Europe, despite the good-looking instructor. But a simple day's task in Istanbul six months later goes horribly wrong. Trapped and alone, her only hope of survival is the man who trained her—ex-FBI Hostage Rescue Specialist, Finn Scott.

---

$0.99 Previously $3.99

Find out more at: AMAZON
Broken

by Matthew Storm

---

Having lost everything, former San Diego homicide detective Nevada James is content to do odd jobs to keep ahead of the bill collectors and fund her out-of-control drinking problem. But that changes when Alan Davies, a local crime lord, comes to her with a problem. His wife and daughter are missing and he can't go to the police. But what should have been a simple missing persons case quickly turns deadly.

---

FREE! Previously $3.99

Find out more at: AMAZON
ROMANCE

London Bound

by Nana Malone

USA Today Bestselling Author

---

Abbie Nartey left under the cover of darkness and put 3000 miles between her and her ex-boyfriend's betrayal. She went to London searching for her dream. She never expected to find love, or herself. Heir to a a billion dollar tech fortune, Alexi Chase, is looking for freedom—from his family and from his past. What he's not looking for is love. But a chance rescue has him wondering if the price of keeping secrets is too high.

---

$0.99 Previously $5.99

Find out more at: AMAZON
Falling for Fitz

by Katy Regnery

---

Fitz English and Daisy Edwards fell in love during one magical summer as teenagers. When something tragic happens at the end of the summer, Daisy tells Fitz she never wants to see him again. Nine years later they are both shocked to discover that the feelings they had that summer are just as deep and real today. There's a little snag, however. It seems that Daisy is engaged, and she's come home to get married.

---

$0.99 Previously $3.99

Find out more at: AMAZON
Armored Soul

by Mandie Tepe

---

When one of the few people Remy LaGuarda let himself care about went missing, he reached out for help. Former police officer Stevie Jenssen was drawn to the man who had come to her for help in finding his missing sister. Even after the issue is resolved, she can't keep from drawing him more firmly into her life. Could she make him understand there was more strength in leaning on and loving someone than in going it alone?

---

FREE! Previously $2.99

Find out more at: AMAZON
Taste Me

by Multiple Authors

---

Taste Me is a collection of twenty-seven sexy scenes from the hottest releases of 2015, both newly released and coming soon. Push your boundaries with a twisty scene from Tight by Alessandre Torre, one of the blockbuster books of the year. Sink your teeth into an alpha rocker bad boy in the not-yet-released Second Chance with a Rock Star from Shari Slade and Amber Lin.

---

FREE! Previously $0.99

Find out more at: AMAZON
EROTIC ROMANCE

Layers Trilogy Box Set

by Lacey Silks

USA Today Bestselling Author

---

Private Investigator, Gabriel Silver is healing from a deadly loss and avoids relationships of any kind. When he agrees to help a friend who's tangled up with drug dealers he has no idea the job will change his life. Samantha Connor is on the prowl for a hot hook-up, with no strings attached. When she meets Gabriel, she thinks she's found the perfect man. But Gabriel turns out to be more than meets the eye.

---

$0.99 Previously $8.99

Find out more at: AMAZON
ACTION/ADVENTURE

Starfish Prime

by T.S. O'Neil

---

The best trained man for a high risk mission is dead, and Michael Blackfox is uniquely qualified to be the heir apparent. The trouble is he and his father are currently fugitives on the run from the law. Marine Special Operations roughly brings Michael back into the fold, while allowing his father to be arrested and extradited. If Michael cooperates, the government will go easy on his dad.

---

FREE! Previously $2.99

Find out more at: AMAZON
FANTASY - URBAN/PARANORMAL

Fall For You

by Heather Choate

---

Meta has been taken to Hell. Now she must fight against the seductive voices luring her to join them, and discover at last, who she really is. But will that person still be someone Sol can love? Immerse yourself in this young adult paranormal romance fiction rich with engaging characters and surprising twists and turns from bestselling author, Heather Choate.

---

FREE! Previously $2.99

Find out more at: AMAZON
FANTASY - EPIC

The Outrider Legion

by Christopher Pepper

---

A combination of watchmen, rangers, and soldiers, the Outrider Legion patrols the roads and dark places within the Dominion, keeping safe its citizens from threats that elude the other Legions. It falls on a unit of Outriders to undertake a dangerous mission to recover a mysterious artifact, stolen from dark forces. However not all is as it seems…

---

FREE! Previously $0.99

Find out more at: AMAZON
HORROR

Cruel Devices

by George Wright Padgett

---

Renowned horror writer Gavin Curtis is in a rut until he stumbles upon a mysterious typewriter, a forbidden antique that ignites boundless inspiration within him. But everything has its price, and he will soon discover that his talent, charm, wealth, and fame are no match for the ruthless evil that he's unleashed. Pitted against a destructive entity from another realm, he races against time to save himself and those he loves.

---

FREE! Previously $2.99

Find out more at: AMAZON
LITERARY

Shelve Under C

by Jenny Kalahar

---

Shelve Under C follows one bookshop and its resident cats, Stomper and Buglit; and Kris, a 12-year-old boy who apprentices in the shop. Kris is a little bit like the cats: he's a foster child getting used to a new family, and the cats are being fostered in the bookshop for the local shelter. Stomper and Buglit are a little bit like Kris: they get into trouble, have some wild adventures, and find out just what being part of a family really means.

---

FREE! Previously $2.99

Find out more at: AMAZON
HISTORICAL

Sofia's Story

by Maura Gallagher

---

Thirty-something Janene McDeenon, a writer/editor of a magazine in Atlanta, is traveling to Pittsburgh to interview a famous writer, Sofia Blackburn-Anderson, who is the founder of the largest chain of adoption centers for needy children in the world, the World Organization of Quilts. Strangers, Sofia sets the tone for Janene's interview by reciting one story after another about her life, including the fact that she believes that Janene is actually her long lost granddaughter.

---

FREE! Previously $14.99

Find out more at: AMAZON
MEN'S FICTION

Fatal Injection

by Anthony J Melchiorri

---

Baltimore's streets are overrun with enhancers—people who inject themselves with illegally purchased genetic modifications to alter their bodies. Officer Ana Dellaporta discovers the bullet-riddled corpse of an enhancer and suspects a case of typical gang violence. But when another enhancer is found terrorizing the locals, his body mutated by gene mods, Ana must unravel a sinister plot involving missing persons, murder, and genetic experimentation.

---

FREE! Previously $0.99

Find out more at: AMAZON
CHRISTIAN/RELIGIOUS FICTION

Margaret's Ark

by Daniel G. Keohane

---

On April ninth, thousands of people wake from the same dream, angels instructing them to build a biblical ark. In the end, only thirty people may board each boat. As the world slowly comes to grips with events unfolding around them, they must weigh their own faith in the exceptional and identical visions of so many people. The skies are clear, without a hint of rain. But if the dreams are true, something terrible is looming on the horizon.

---

FREE! Previously $2.99

Find out more at: AMAZON
BESTSELLERS

kindleunlimited

A Watershed Year

by Susan Schoenberger

---

260 5-star reviews! Lucy never confessed her love to her best friend, Harlan, before he passed away. Two months after his funeral, she is haunted by the power of things left unsaid. In her grief, she suddenly rediscovers hope, journeying to Russia to adopt a four-year-old boy. When she meets her son, Mat, for the first time, she realizes he's also mending a wounded heart and is just as lost as she is. Together, they learn to trust, each helping the other to heal.

---

$2.00 Previously $3.99

Find out more at: AMAZON
App: California Dreamin

---

Swap and flip the pieces to reveal the hidden scene. Are you dreaming of sun, sand, and surf?! Enjoy 20 sunny scenes in California Dreamin!

---

FREE!

Find out more at: AMAZON
© 2015 Digital Media Revolutions Corp. All rights reserved.